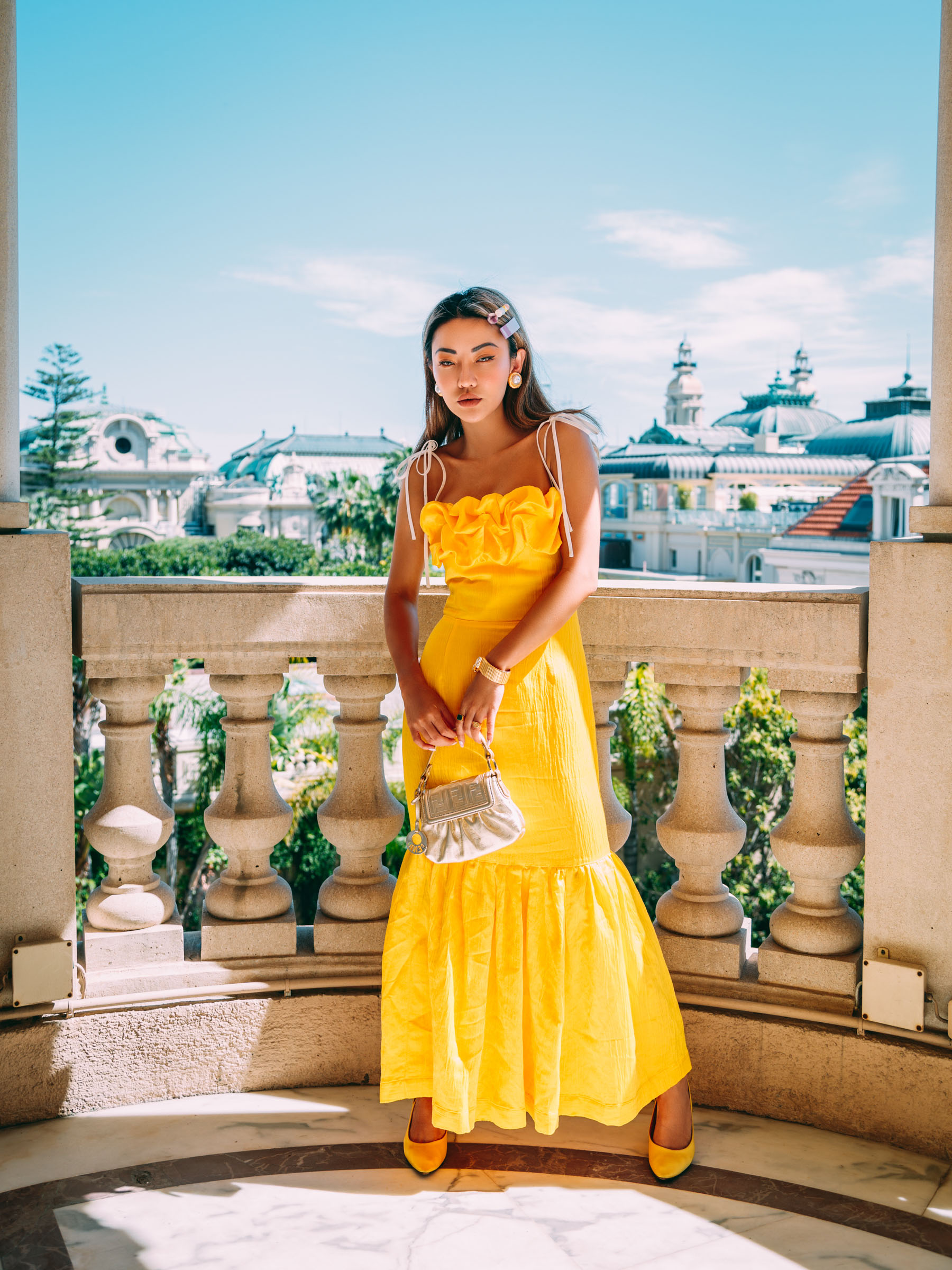 Hellessy Tie Strap Maxi Dress ON SALE! (Similar & Affordable)  Fendi Bag Similar | Yellow Heels Similar | Earrings Similar
I
'm always amazed at how many wonderful fashion brands are left undiscovered or unknown. So, I'm always on the hunt for up and coming brands to add to my wardrobe. One of the resources I'm constantly looking to for
spotting trends or brands
is Instagram. With access to celebrity stylists, major magazine publications, and celebrities themselves, it's so easy to pinpoint what may be on the rise. That being said, I wanted to introduce you guys to some of the more affordable It-girl brands I've been digging lately – and have been all over the 'gram.
…

…
Farm Rio
I first came across FARM Rio while window shopping on Shopbop earlier this year and was immediately drawn to the tropical prints and bright colors that are just perfect for summer. Not only are the silhouettes so on-trend and easy on the eyes, but the bold prints bring a jolt of energy to anyone's summer wardrobe. I just love how vacation-ready every piece is.
…

…
LeRumi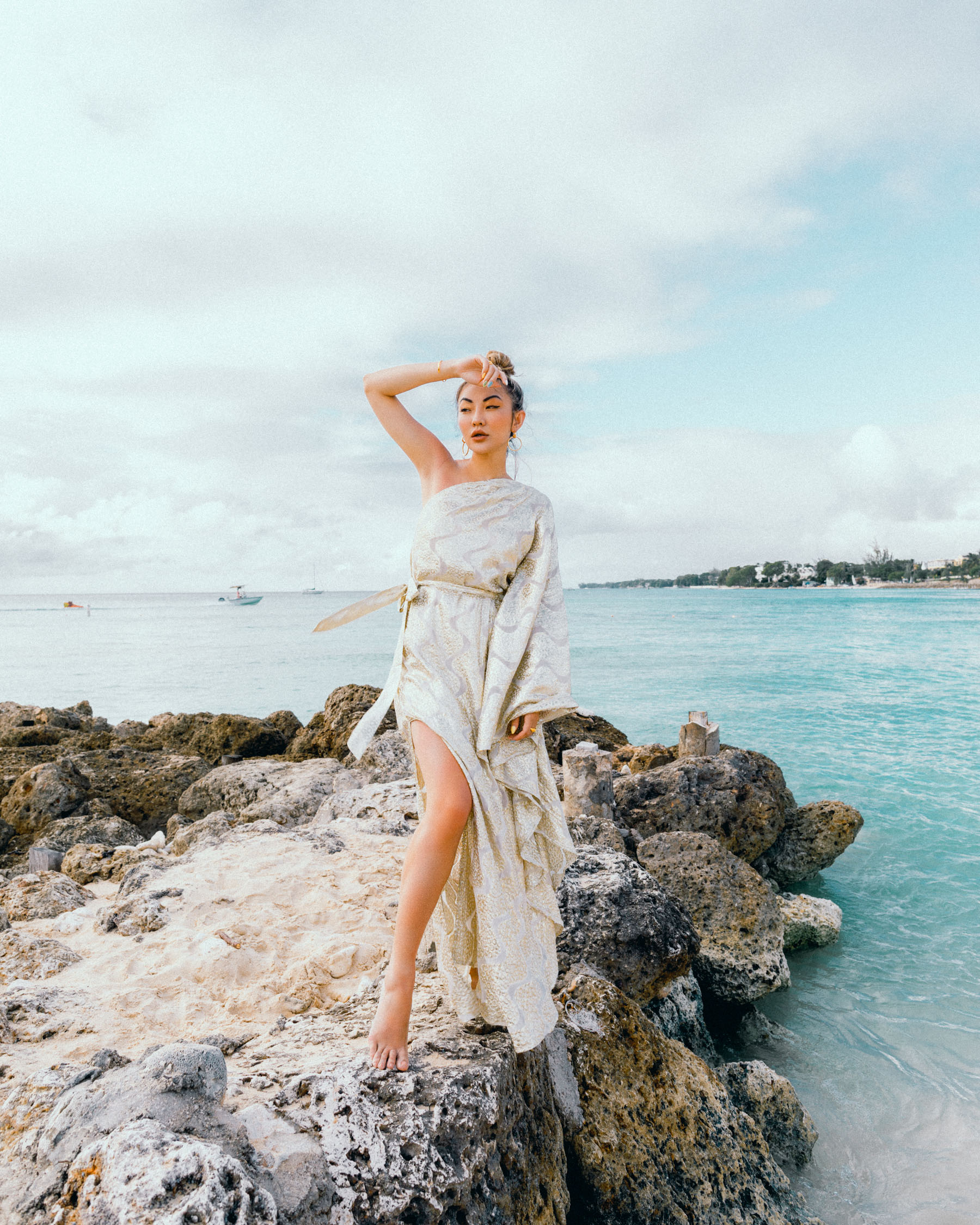 leRumi actually slipped into my radar sometime last year. Over the last few months, the brand has really grown on me with its effortless cuts and soft color palettes, which are so wearable no matter what the occasion is. I really appreciate how each piece feels like a wardrobe staple but with a special touch.
…

…
Lioness
If you're looking for "going out" pieces for those summer vacations or date nights, Lioness is the brand for you. As expected from most Aussie labels, Lioness presents cool yet feminine cuts for the fearlessly confident woman.
…

…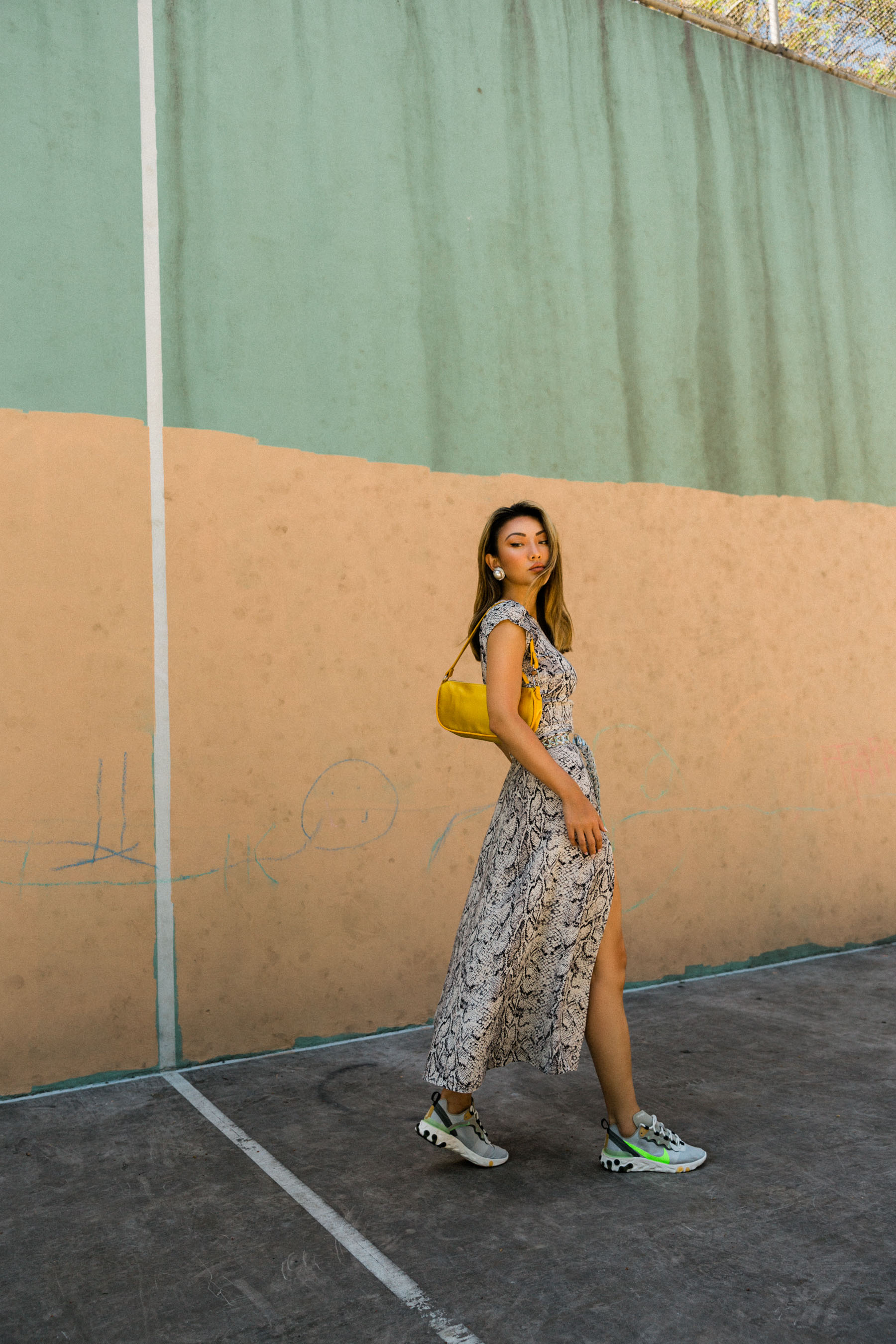 Frankie Shop
Are you into edgier style? There's something for that too – check out the Frankie Shop collection at Net-A-Porter. I'm often asked about where to buy pleated skirts and I can't recommend the ones from this collection enough. Pair it with this blazer and you've got an outfit that goes far into fall!
…

…
The Line By K
If you're into understated luxury, you need to check out The Line By K, which is now carried at Net-A-Porter. Most pieces fall under the $200 price range and offers a sexy spin on basics that you can wear everyday. Think jersey tops and slip silhouettes that are versatile enough to be dressed up or down for any occasion.
…

…
Faithfull The Brand
Faithfull The Brand has definitely been popular on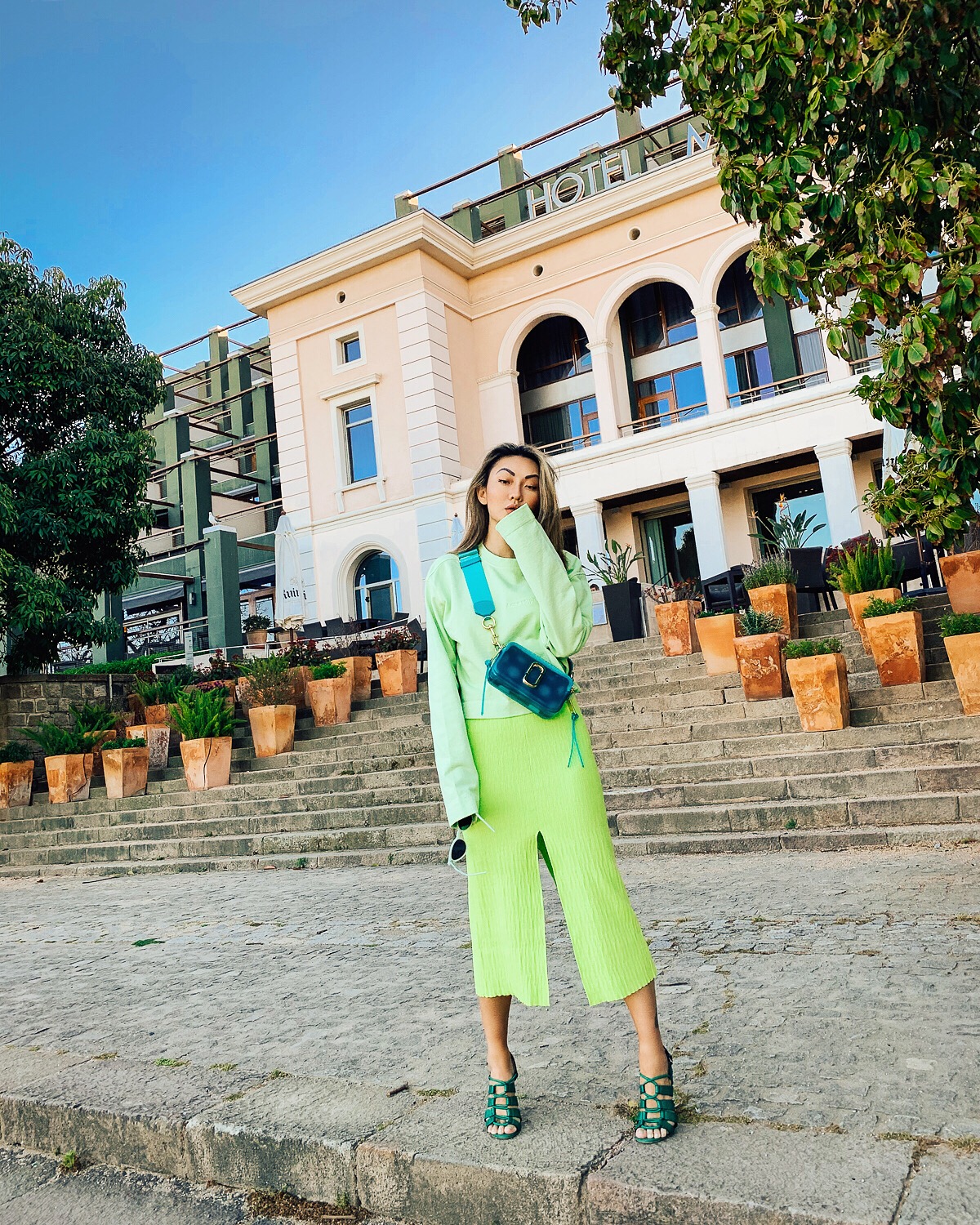 Instagram as of late, and I'm a fan of the bohemian, carefree aesthetic. Every piece seems so simple and effortless but transitions perfectly from a casual day at the beach to drinks.
…

…
Doen
Another affordable line-up I caught at Net-A-Porter recently was Doen. This label was founded just 3 years ago and I can't get enough of the prairie-inspired pieces and micro-floral prints. The relaxed vibe completely embodies everything about the summer season.
…

…
What new fashion brands have you guys discovered this summer?