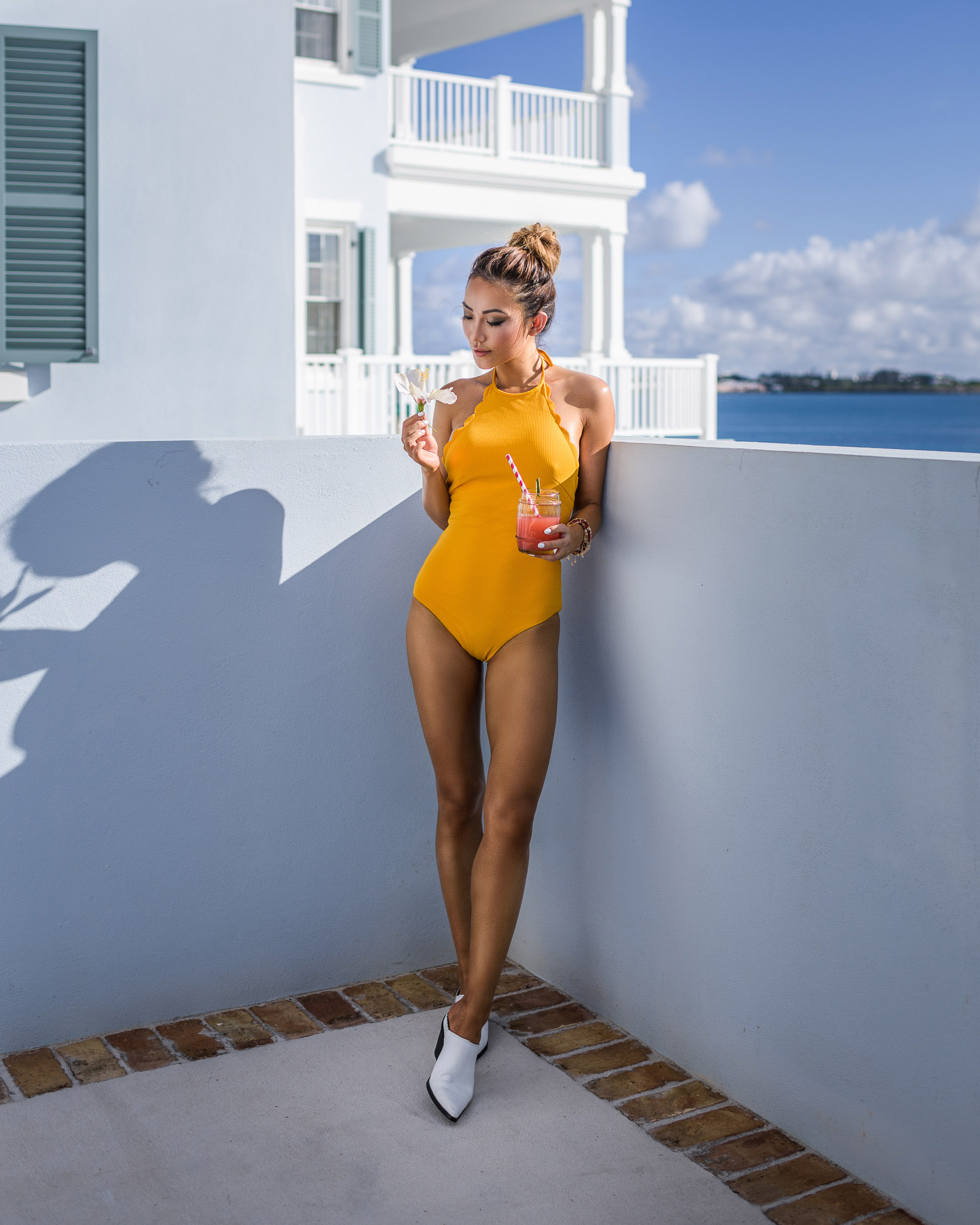 …
I
t's already March 21st, ladies. For some of us, that means the Spring Equinox. For others, that means summer is just but a few short weeks away. Don't worry about that perfect beach body because it doesn't exist. Whatever body the universe gave you is your best body. Whatever body you feel most comfortable in is your perfect body. And whatever body you got, you'll be sure to look hot in any of these little numbers. You will feel ready for any beach and even more ready for that much-needed getaway (you cannot work all the time, you need a break). Don't forget, the most important accessory on the beach, besides the ubiquitous sunscreen and swimsuit, is self-confidence. So go ahead and rock it!
High-Waisted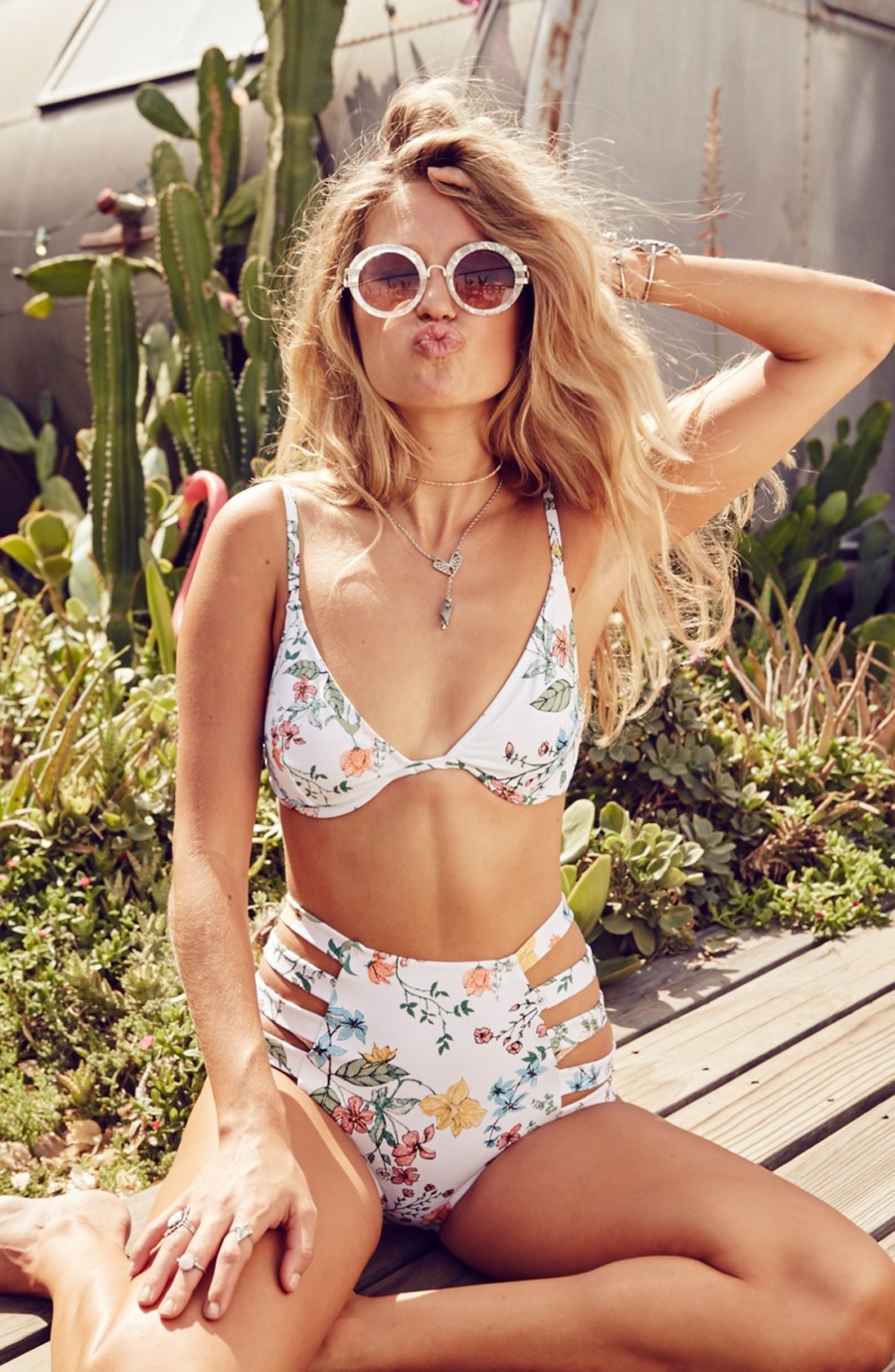 Photo by Nordstrom
The 80s have done it again, but so have the 90s. Both decades were all about the high waist –the jeans and the belts, but also the swimsuits. This brought attention? to the hip area and elongated legs. So if you've got legs you want to accentuate, this is your swimsuit. Go for some florescent colors to beckon that vintage flair, then pair with some Ray-Bans and a clear plastic visor.
…

…
Nude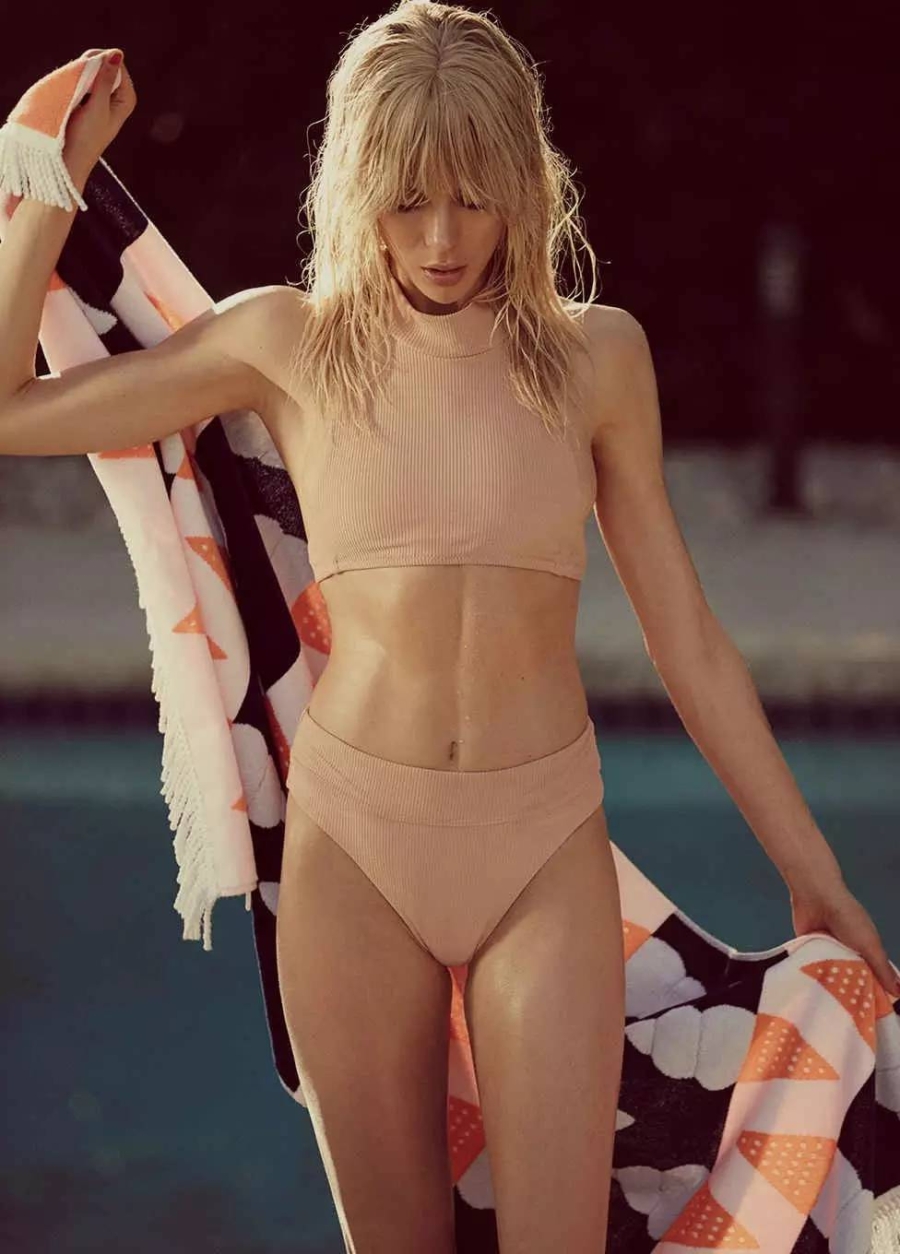 Photo by NastyGal
If you are trying to get people to break their necks, go for a nude swimsuit. You will get all the attention. You will get the double look more than once or twice. Of course, nude is not just one color, it's based on the color of your skin tone –so whatever nude is your color is the best tone to wear. Be proud of your nude and take the look all the way to the heavens by pairing with nude lipstick and nails.
…

…
Ruffles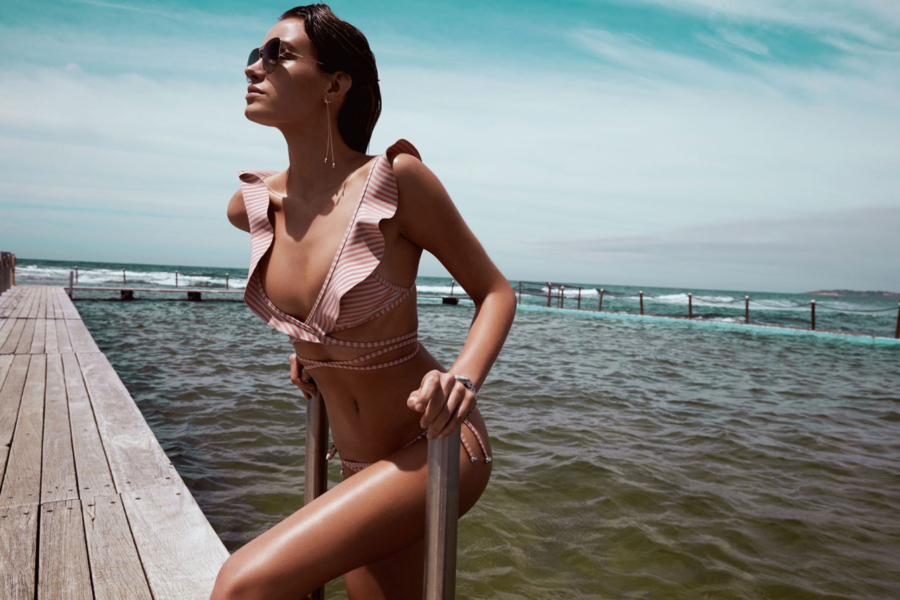 Photo by Zimmermann
Ruffles are having a huge comeback this summer and it's all thanks to the 80s. Ruffles were everywhere back in the day and they're everywhere today. Adding ruffles to any swimsuit, whether around the bust line or the hips, whispers adorable, whimsical, and feminine. Wear some pastel ruffles and really bring that adorable element all the way up, throw in some pigtails and you're smashing the look to death.
…

…
Bardot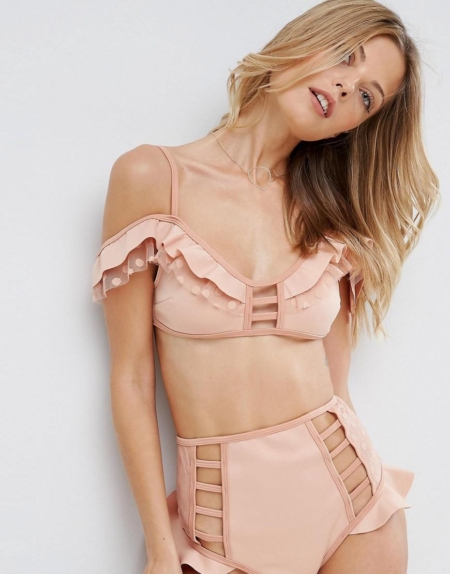 Photo by ASOS
This is the hit of the summer! It integrates the ruffle with the one piece and can even add a high waist. The off the shoulder swimsuit that is all about striking a pose, chillaxing, and just looking gorgeous. As this summer's essential swimsuit and the best part is, it truly suits every girl out there. Go full Brigitte Bardot and be a real pin-up gal at any beach, worldwide.
…

…
Halter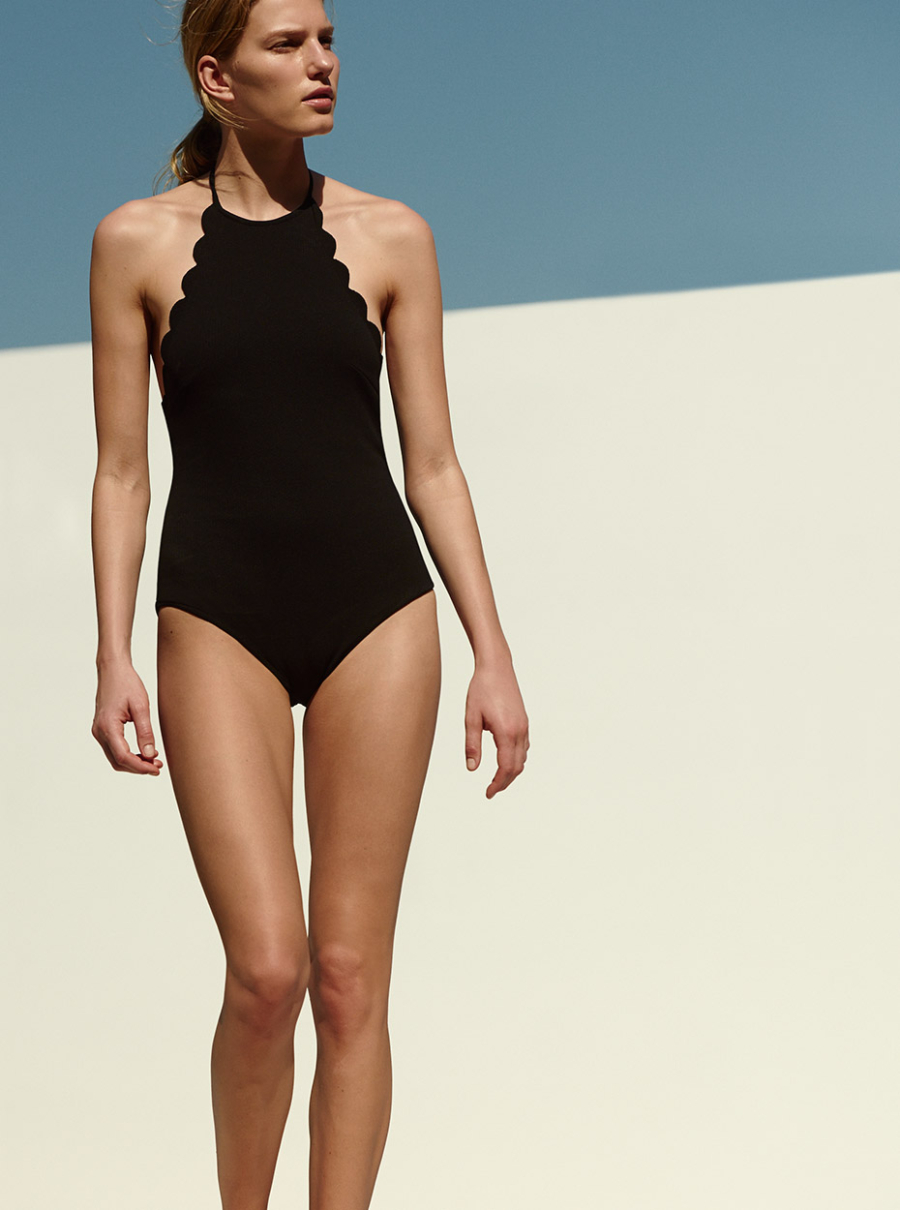 Photo by Club Monaco
The once conservative halter top is making a comeback with a modern twist. Try a bold color, or with some intriguing details like crochet cutouts or sheer panels. This is the swimsuit for the girl who wants to bring elegance to the beach. It's also an excellent way to show off those shoulders this summer while wasting a lazy day in style.
…

…
Striped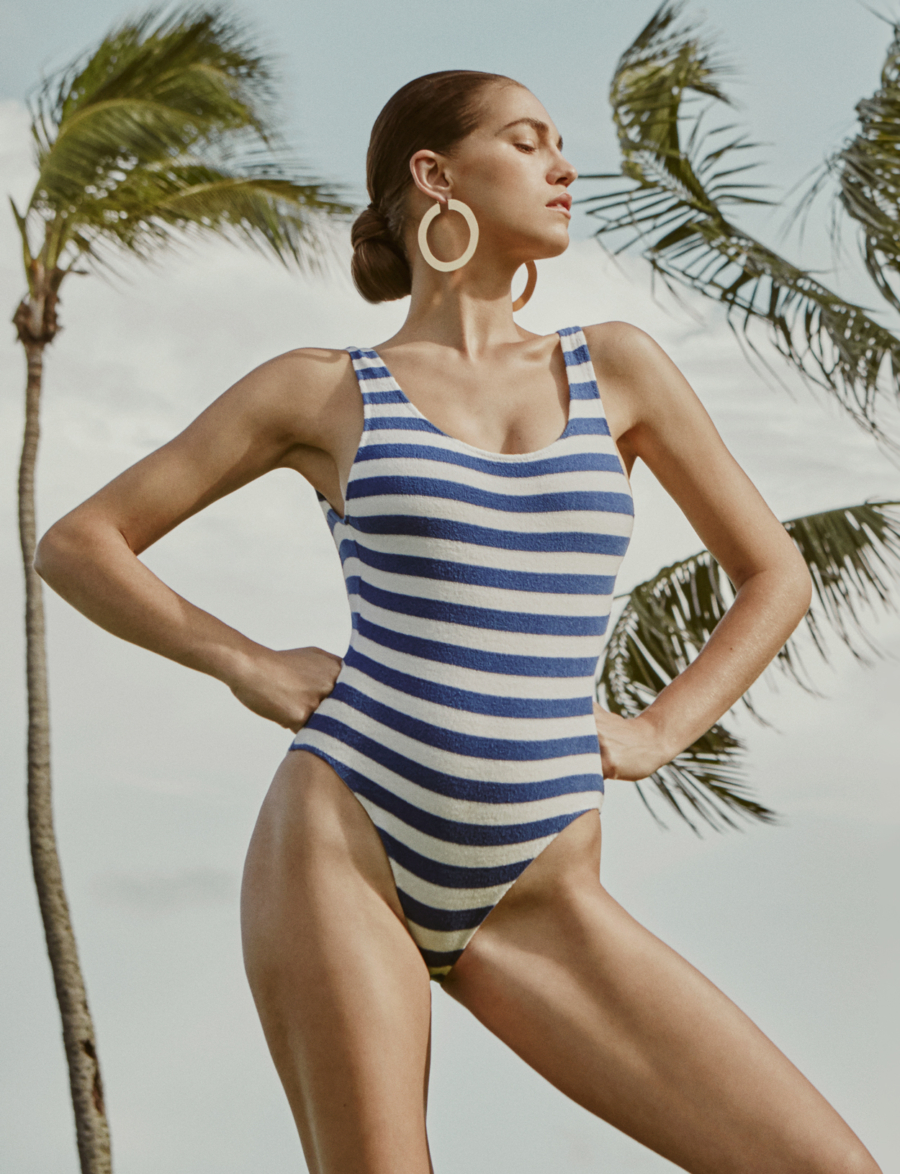 Photo by PopSugar
Whether you want to do thick or thin, vertical or horizontal, black and white or multicolored, even diagonal or zigzag, stripes are for any girl who loves geometric shapes and classic lines. The striped swimsuit is one that has stood the test of time and no wonder, there are so many stripes to choose from. Keep in mind, horizontal lines give a wider appearance whereas vertical lines lengthen. Whatever your body type, this swimsuit style satisfies this summer's trends.
…

…
Sheer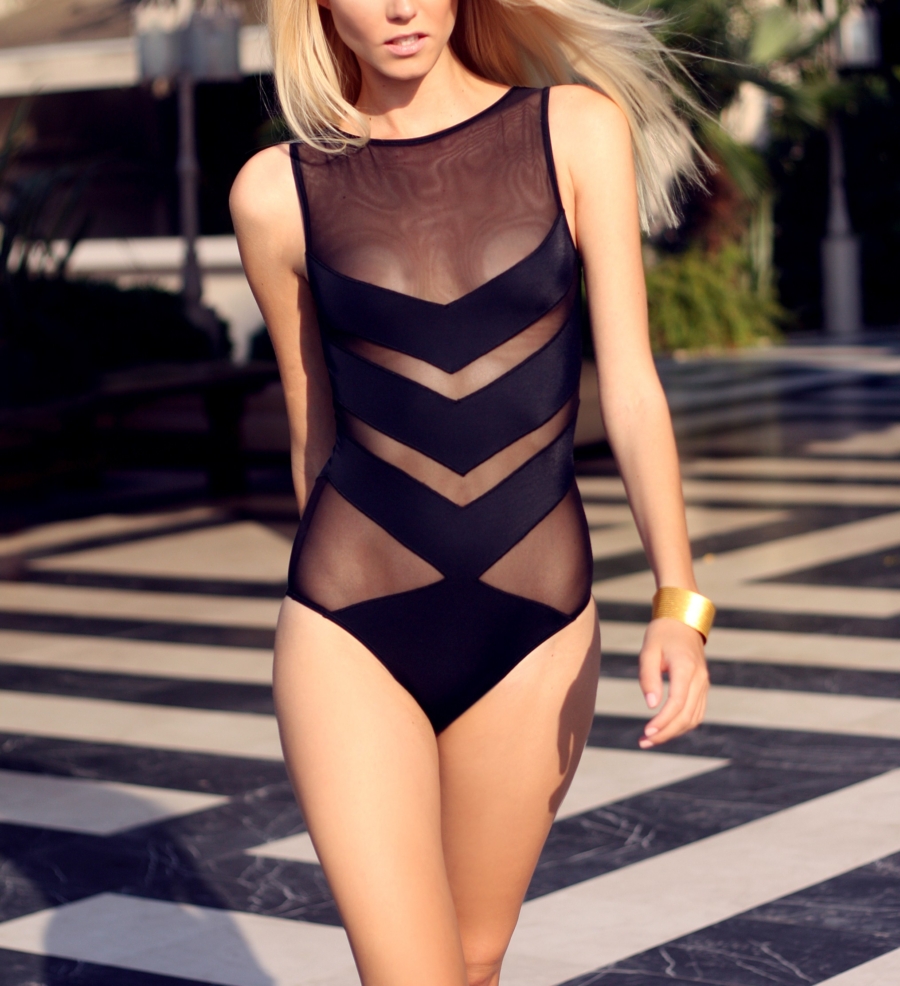 Photo by Nick del Mar
For those feeling bold and edgy, the sheer suit is the best suit. Black with sheer cut-outs screams sexy and dangerous, where sheer and white combos take a sexier turn and blur the line between swimwear and lingerie. The look can be sleek or flirty, but either way, you'll be turning heads all the way around in your direction. Your summer swimsuit style will not go unnoticed if you chose a sheer number. These swimsuits demand full-body sunscreen protection. You've been warned.
…

…
One Piece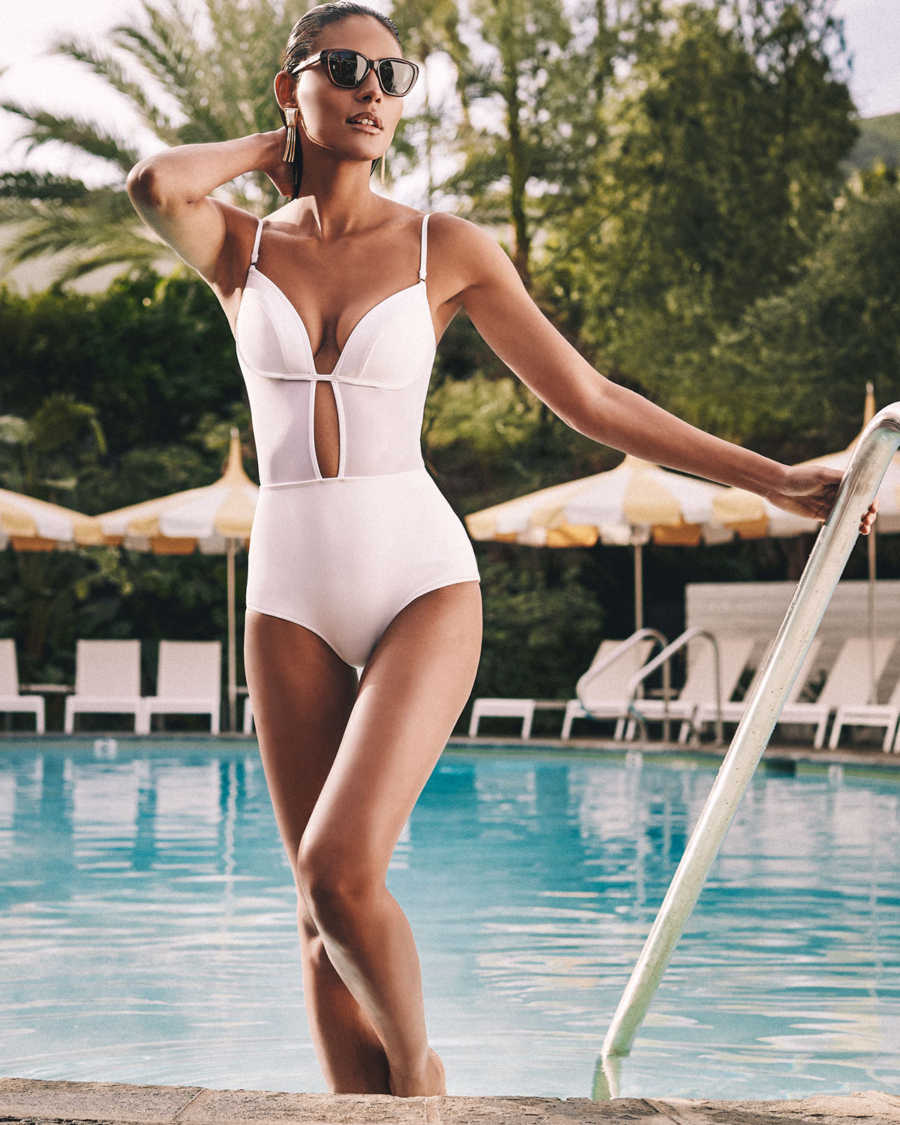 Photo by Neiman Marcus
The first swimsuit was a one piece. Of course, it had almost 100% coverage, but that transformed with time and with the women's liberation into the one piece we know and love today. The one piece is for the girl who wants to be quiet and who doesn't want to make a scene; however, there are now one-pieces that do demand the attention of onlookers. These have serious cutouts and plunging necklines and feel even more sexy than a bikini. The one piece is for the girl who has a knack for summer swimsuit fashion.
…

…
Metallic
Photo by PopSugar
All that glitters is gold. So go ahead and shine to the sun, star, galaxy, and back, little diamond. You will kill it on the beach in any metallic color or print. Of course, the classics are gold and silver, but now metallic come in a variety of colors, patterns, and textures. Take your pick, but don't be too picky for anyone can sport a metallic swimsuit in any style. In metallic, you can't go wrong. Your summer swimsuit game will be in full force.
…

…