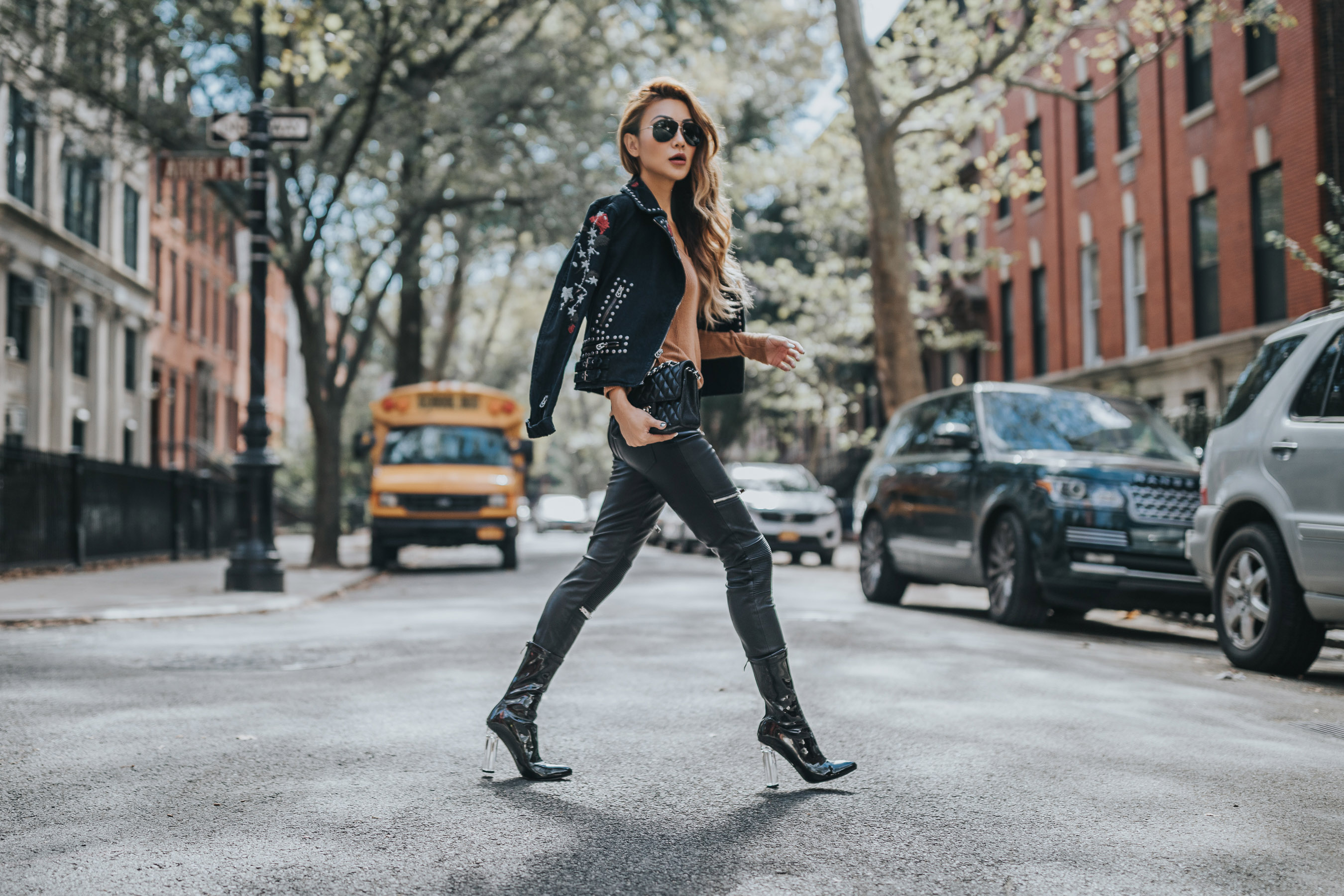 …
The warm weather is approaching, but you'll still need that transitional jacket for Spring. Spring beckons jackets of several varieties.  Whether you have one or two of these staple spring jackets, you're sure to feel that the jacket is what makes or breaks an outfit.  It's the icing on the cake. For weather that's chilly in the morning but warm during the day, here's 7 transitional jackets you'll want for Spring.
…
Trench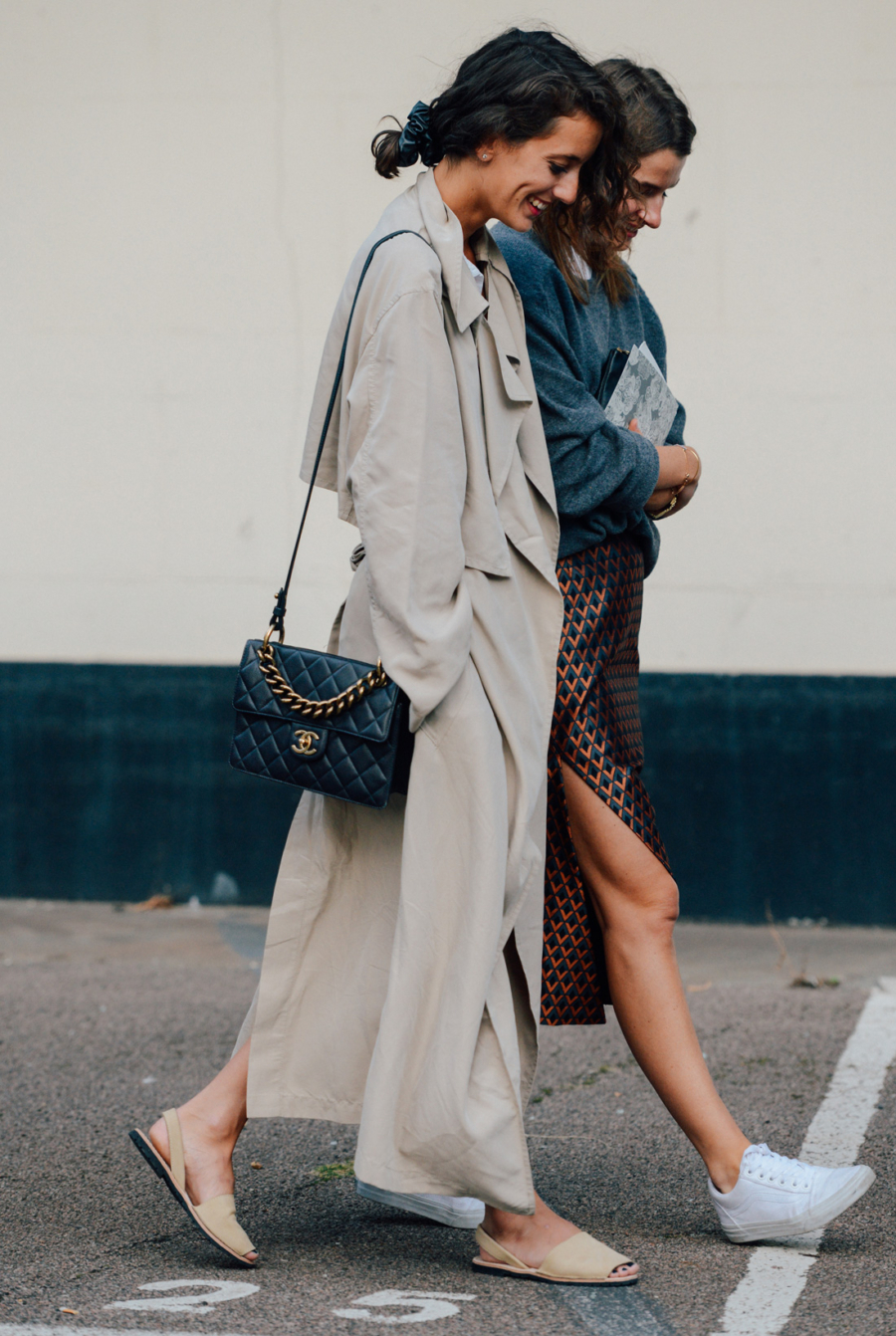 Photo by Pinterest
A trench coat is a true spring classic in every sense of the word. Nothing says spring like a trench coat.  And with all that spring rain, a trench is ideal.  Look for a fabric that is water-resistant.  Stick with solid colors to keep the look timeless; of course, beige is the best bet.  There are a variety of trenches out there from short to flowy and with new textures and prints, but going for a streamline long trench will keep you in fashion season after season.
…

…
Leather Jacket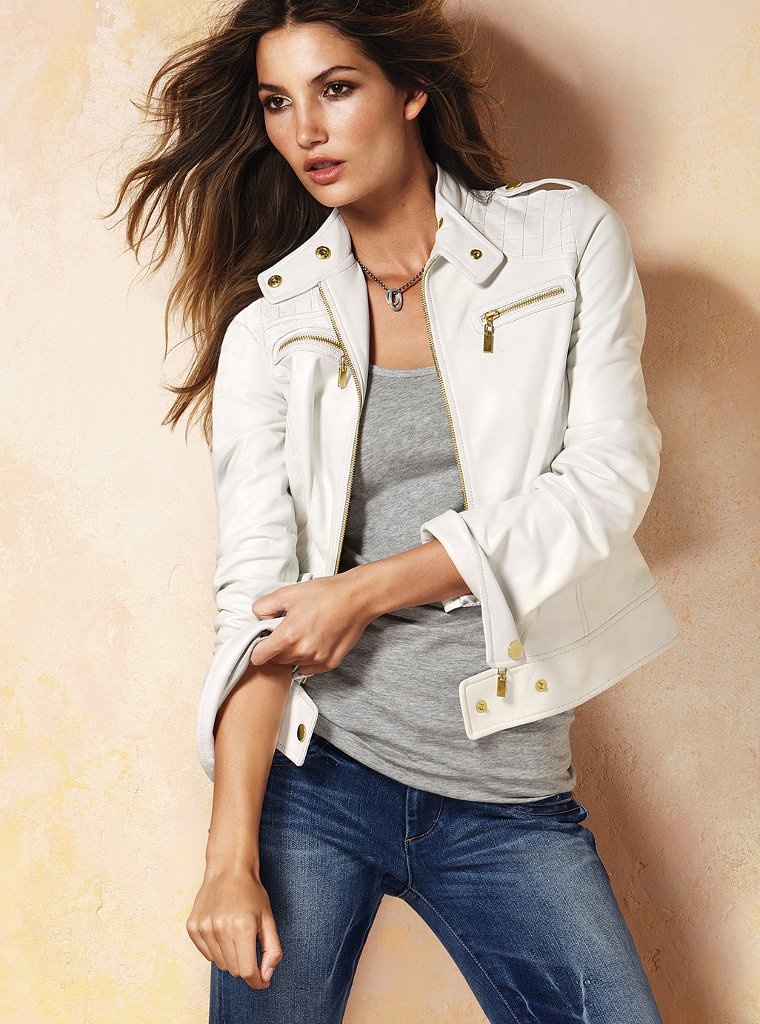 Photo by Pinterest
There isn't a single look that doesn't pop with a leather jacket.  It's been around for awhile now, but this season it's having a huge comeback.  Leather jackets are perfect all year round, but for spring they are reign supreme because they can be layered with hoodies should the weather suddenly become cold or worn with a dress to avoid a chill.  This spring be fashion forward and try a pastel colored one.  You'll be the envy of all your friends in their black leather jackets.
…

…
Satin/Lightweight Bomber Jacket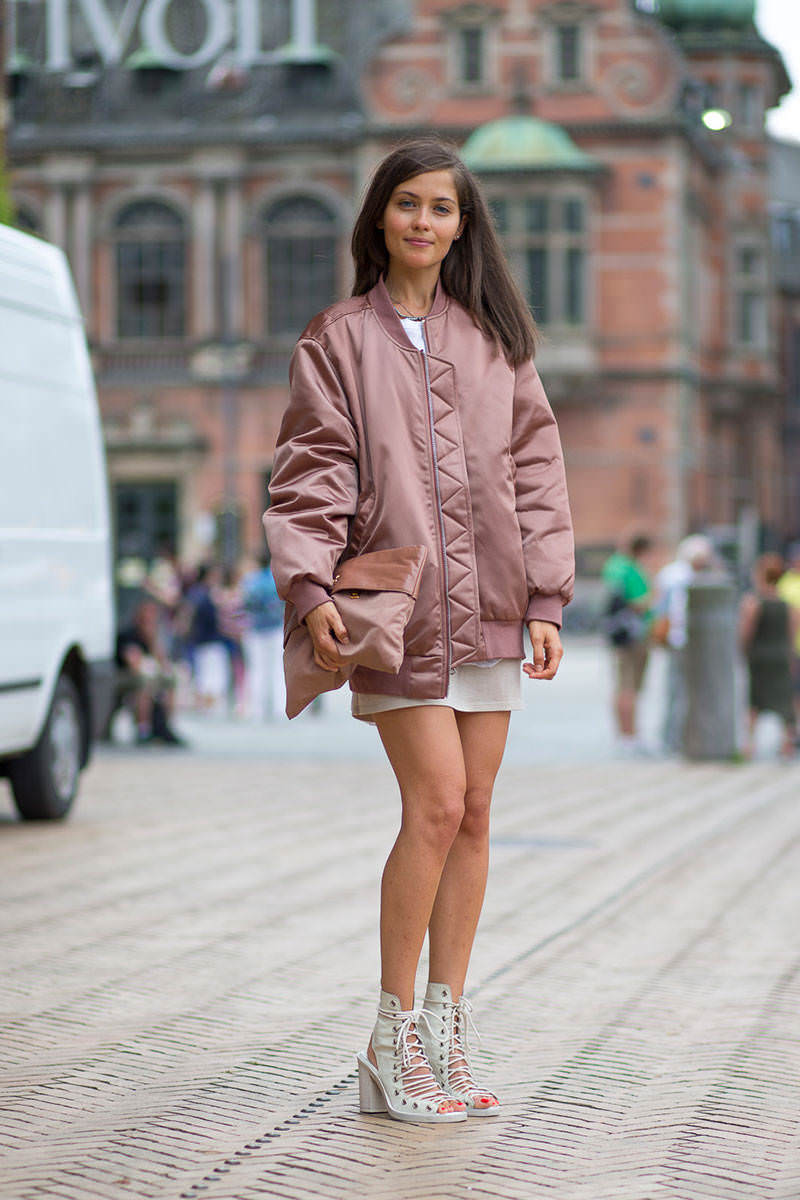 Photo by FashionBlog
Another form of transitional jackets that are also a hot trend right now is the satin bomber jackets.  Much like the leather jacket, the bomber jacket pairs well with most outfits and styles.  The satin fabric gives it an eye-catching shine.  It can be sporty yet super feminine; it can recall the 90s or be hip hop. There really are so many types to choose from, but whatever you do, make sure you have the bomber jacket in your wardrobe for Spring
…

…
Cropped Jackets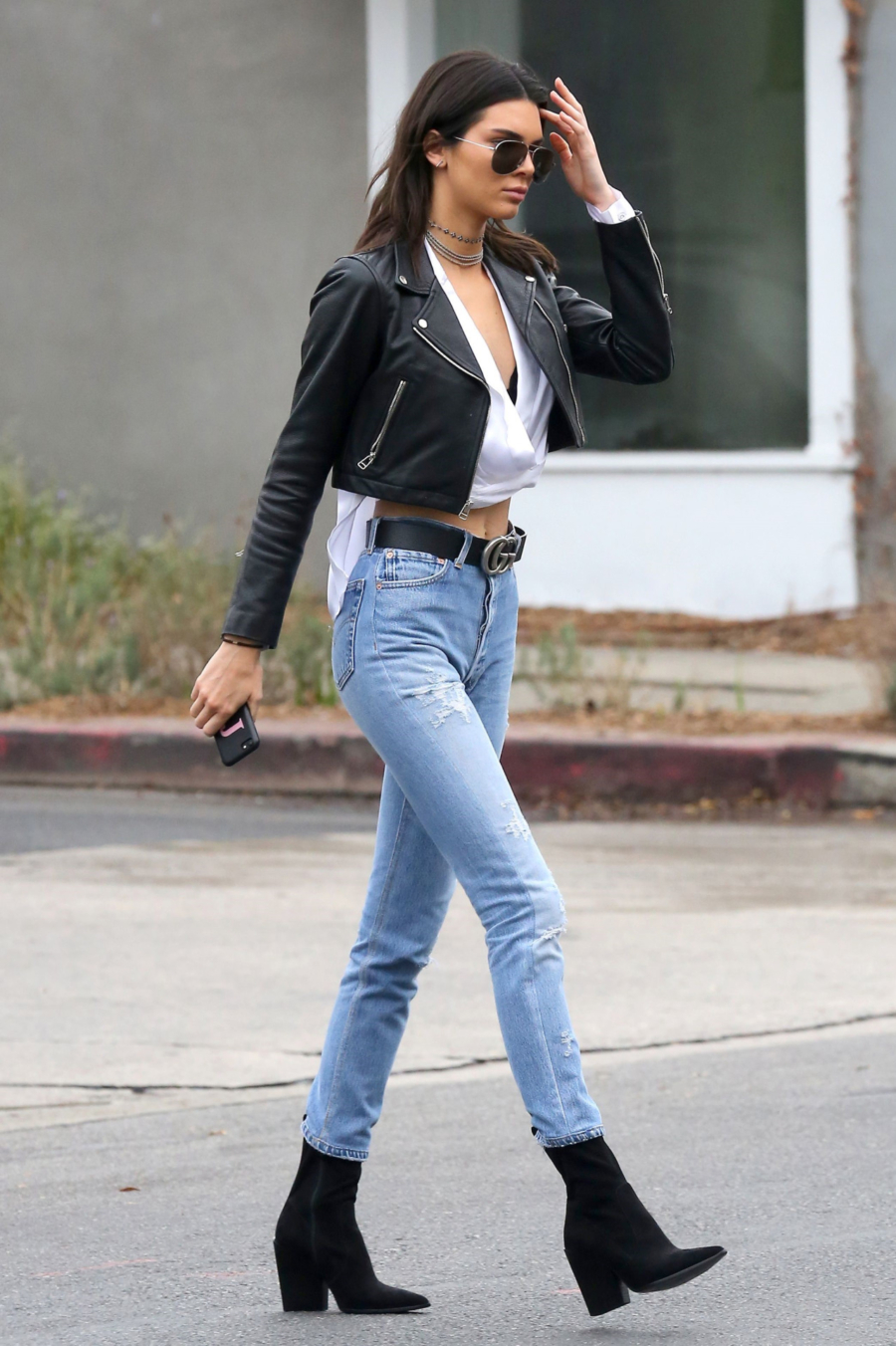 Photo by Harper's Baazar
Anything crop this spring will be a big hit.  Cropped tops and t-shirts are already peeking their heads in some stores, so that means jackets are following suit.  All things cropped summon the spirit of the 80s.  Go for denim or leather, even suede.  Crop jackets are cute and girly.  They are perfect with a dress or a t-shirt and jeans.
…

…
Poncho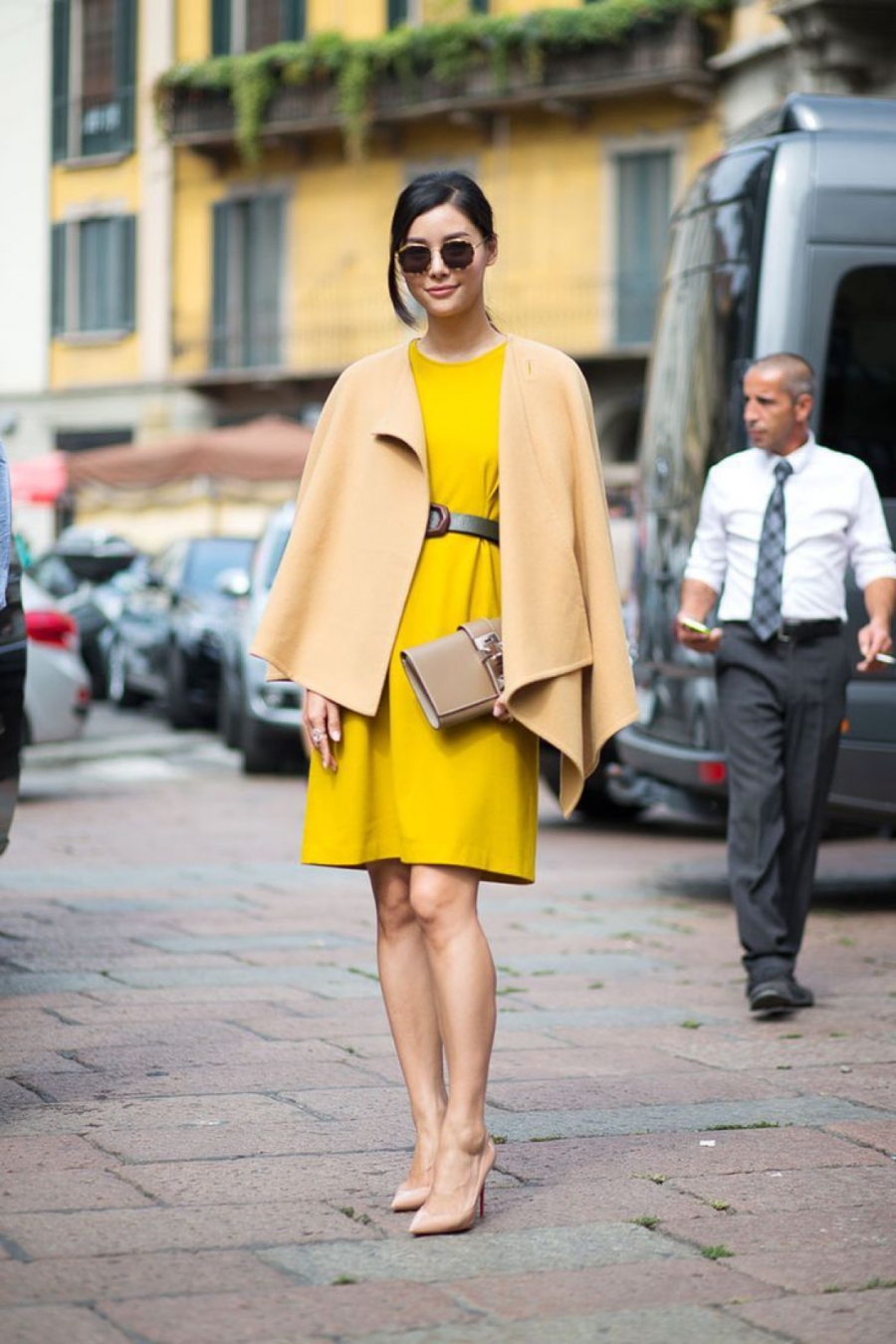 Photo by Harper's Bazaar
The poncho is a real winner this spring because of its versatility; they are the epitome of transitional jackets.  While it can be worn in its original form, the poncho can also become scarf, top, dress, or blanket.  Should you forget an umbrella, it can even slip off easily to quickly protect your tresses.  Geometric patterns maintain tradition in the world of ponchos, but feel free to go for something flirty and feminine.  And don't forget, everything looks better in pastels this spring.   
…

…
Denim Jacket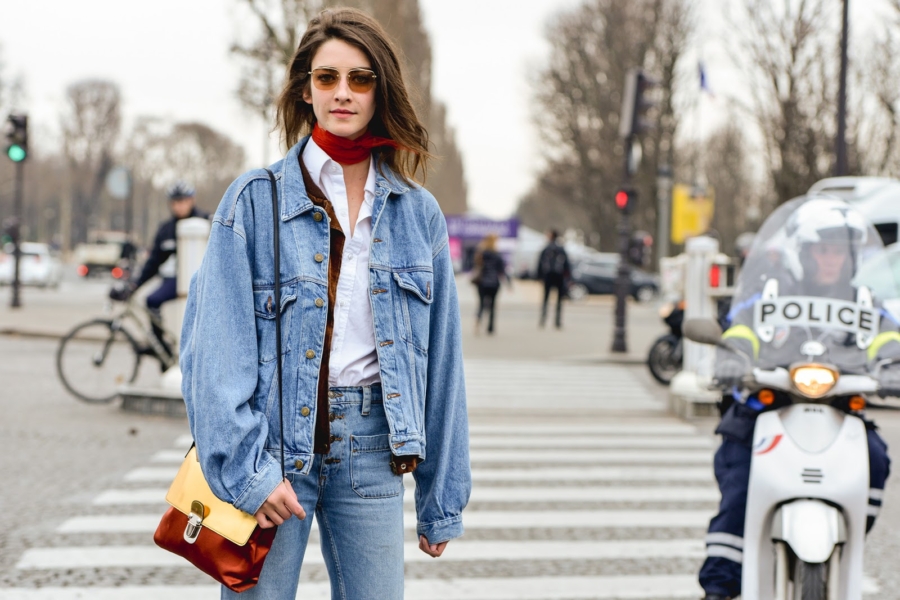 Photo by Pinterest
A denim jacket never ever goes out of style, but there are moments when it's bigger than others. This spring transitional jackets, will be all over the place thanks to the denim craze.  Never before has the denim jacket been so adored than now.  It conjures that 80s vibe.  Add some embroidery details, a few pins, and some personalized drawings.  You can choose from light or dark denims, but even colored denim jackets will be a good choice for this spring.  It's the classic spring jacket because it literally goes with everything.
…

…
Vinyl Jacket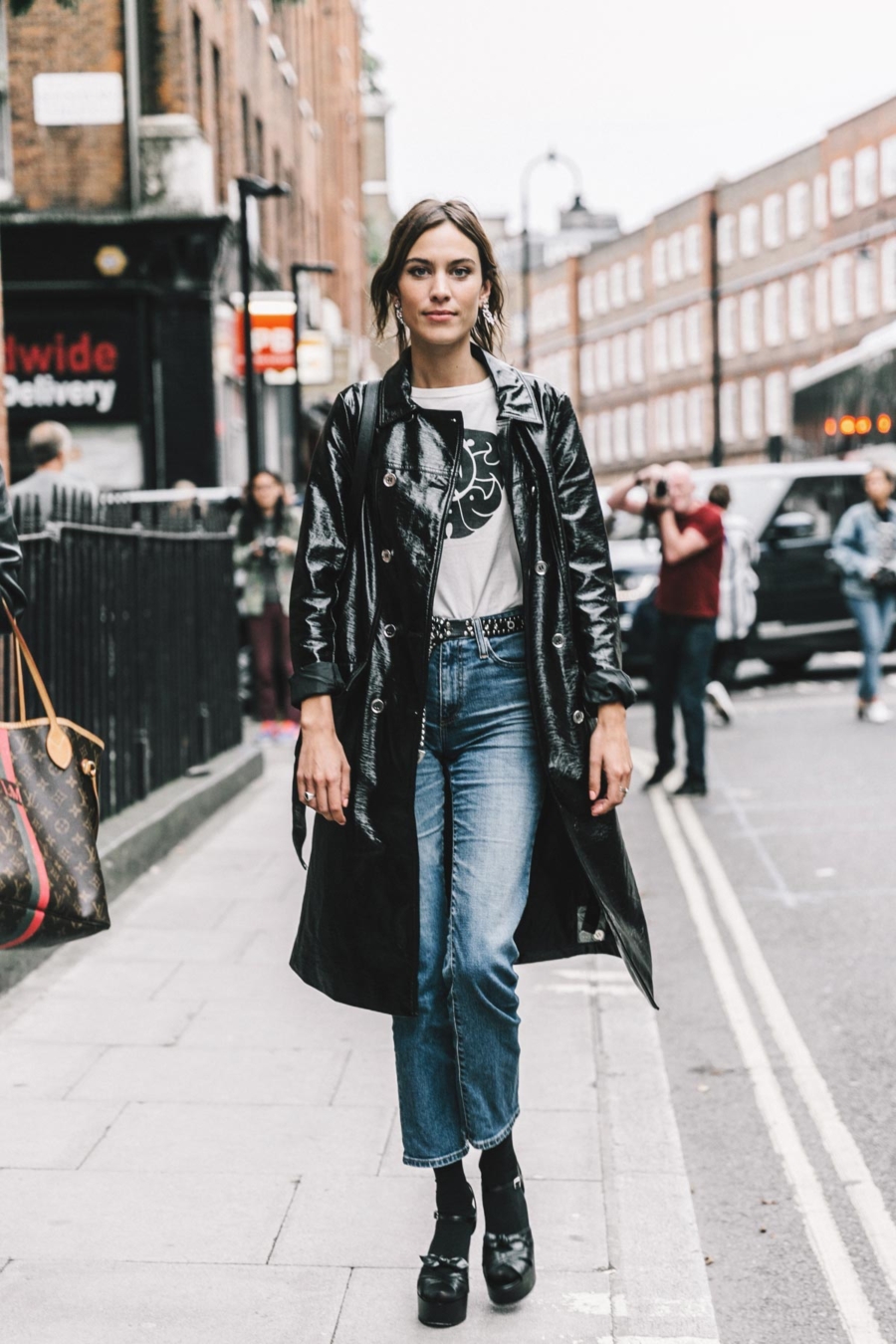 Photo by Vogue
Vinyl is back and it doesn't look like it's going anywhere anytime soon.  Spring is synonymous with rain and that means fashion must keep us dry, but looking good.  And vinyl jackets are kind of perfect for spring if you wanna ditch those tacky raincoats and slip into something a bit more trendy.  There is all sort of prints and patterns; be bold and go for a psychedelic design to keep all eyes on you and to be extra groovy this spring.
…

…