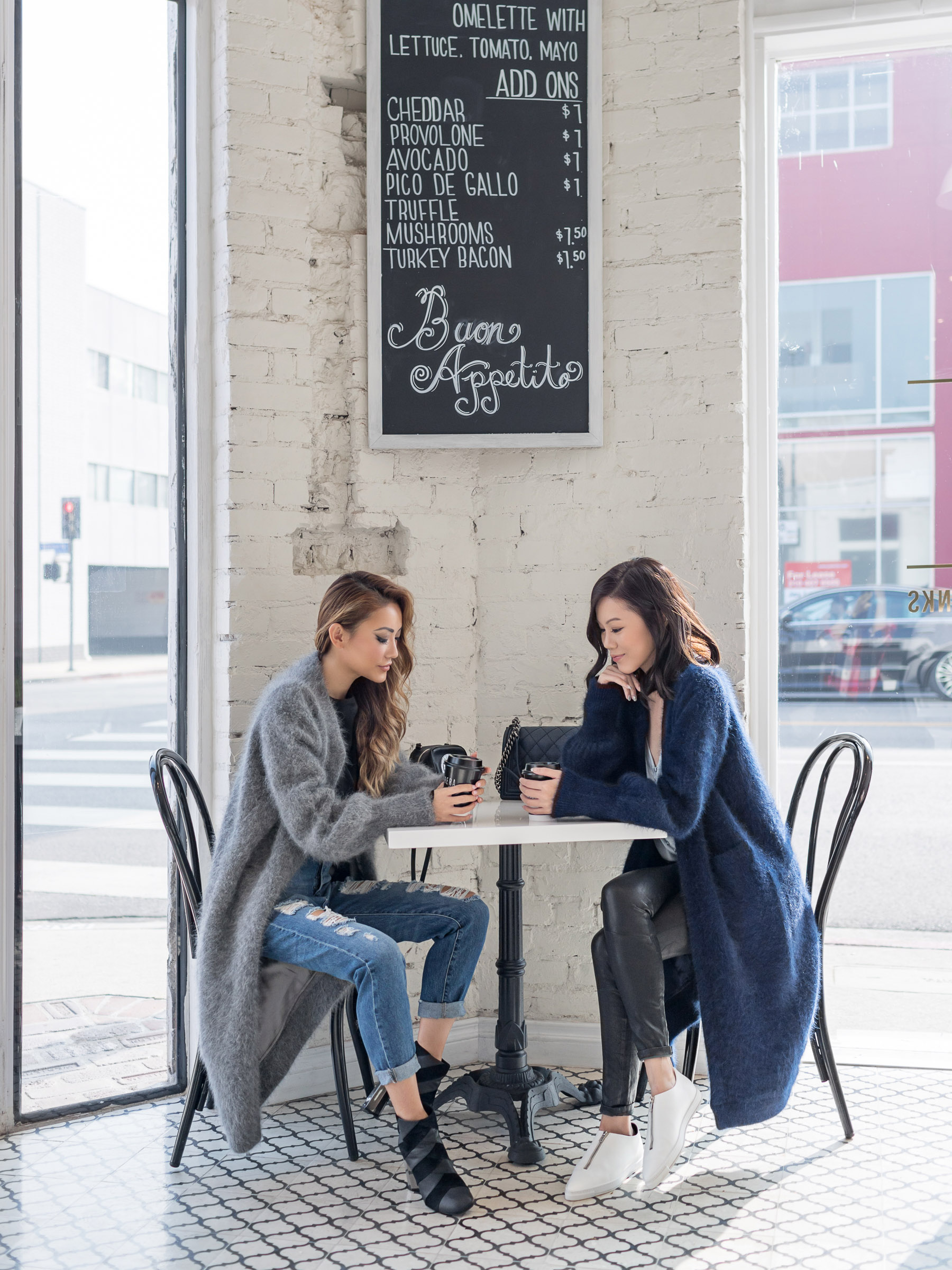 Coats: ByTsang | Jeans: Left – (similar here), Right – (similar here)
Shoes: Left – (similar here), Right – Stella McCartney (on sale here)

…
B
runch is important, brunch outfits shouldn't be hard. While there isn't a dress code for brunch, however, it's one day of the week where it's appropriate to daytime drink bottomless mimosas and indulge in sweets and savory all at once –so why not dress up for it, too.  Or at the very least, find the style that best suits your personality on a Sunday afternoon.
The outfit that impresses: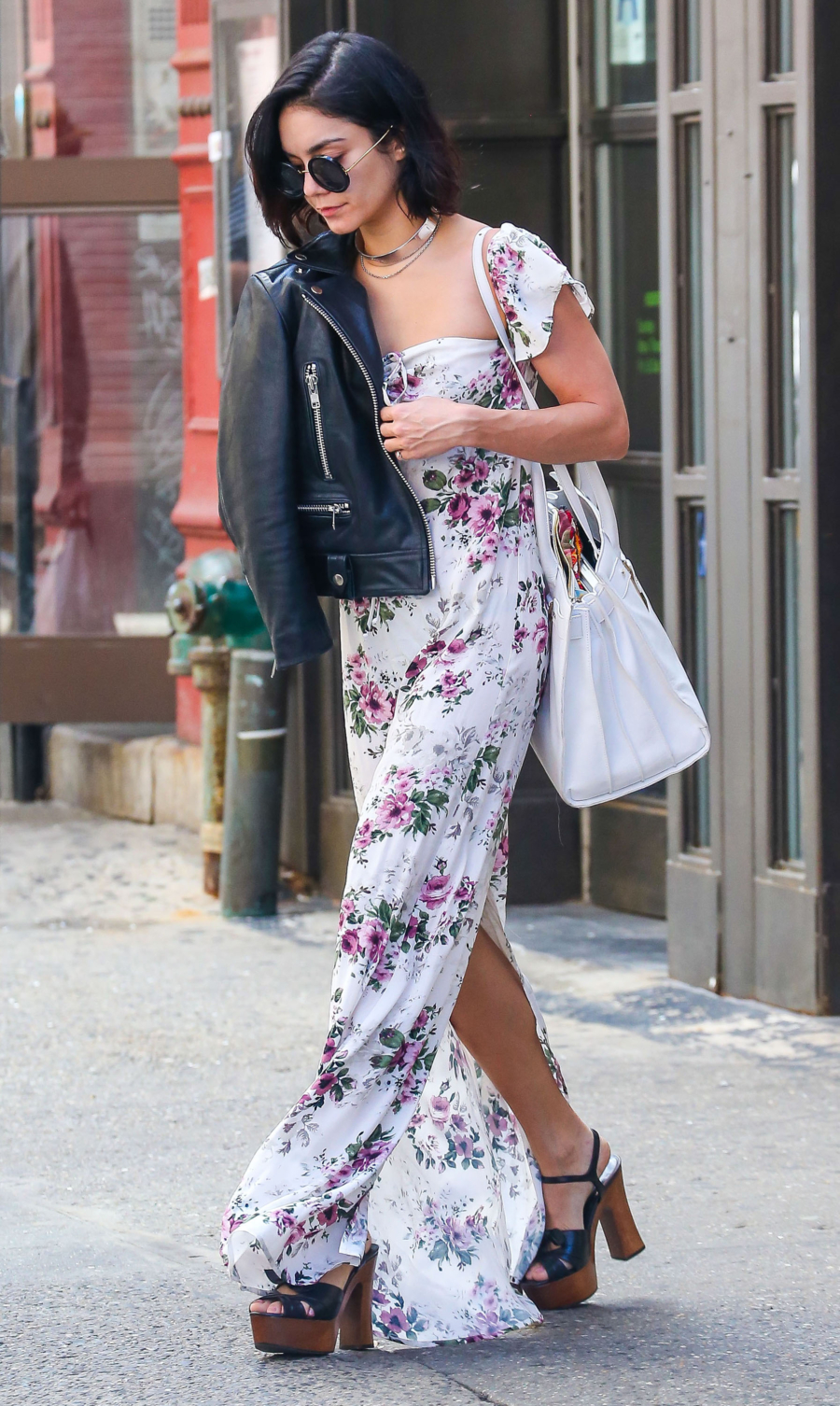 Photo by CelebBuzz
Ok, some of you live for brunch, and live for style.  Once the date has been set, you are already scheming on the outfit.  For an outfit that impresses, think flowy dresses.  Big floral prints are really in right now, as well as solid gem colors, think emeralds, sapphires, and rubies, plus all things pastel.  The flowy dress gets attention for how it moves about, giving you an angelic appeal.  Bonus –it's super easy to wear and can be paired with various accessories from floppy hats to vintage boots and belts. For those who like to indulge on the brunch menu, the flowy dress also doubles as a food belly cover up.
…

…
The outfit for the person that shows up after rolling out of bed: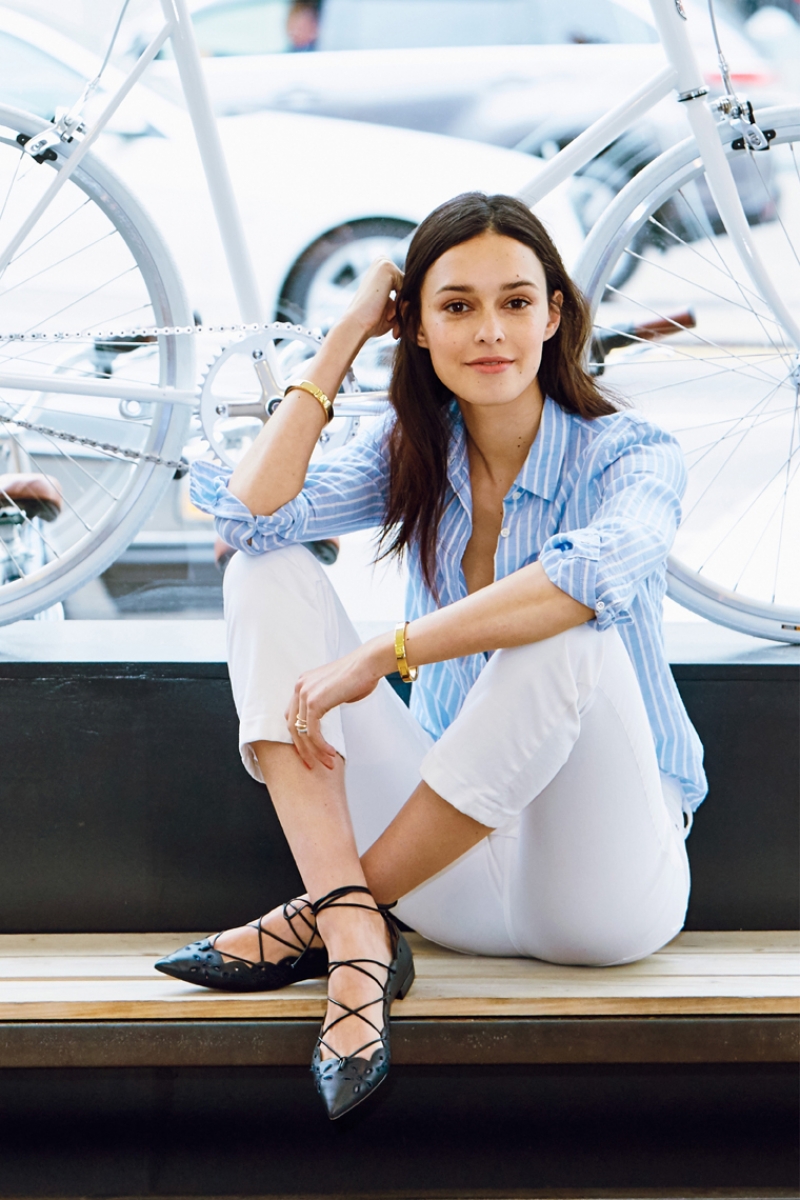 Photo by Nawo
Some of you females can't be bothered too much on a Sunday.  Just making the brunch plan is enough.  And we applaud you for getting out of your comfort zone and joining the clique for a Sunday-funday.  For the girl who's super low maintenance, there's a quick option that doesn't require much of you except rolling out of bed and brushing your teeth.  The simple classic blouse, skinny jeans, and pointed toe flats is a timeless style and no matter how tired you are, you can make it look good, especially paired with oversized sunglasses. Keep the classic blouse extra classy by sticking with solid colors, plaids, or vertical stripes which are also slimming.   
…

…
The fashionably late: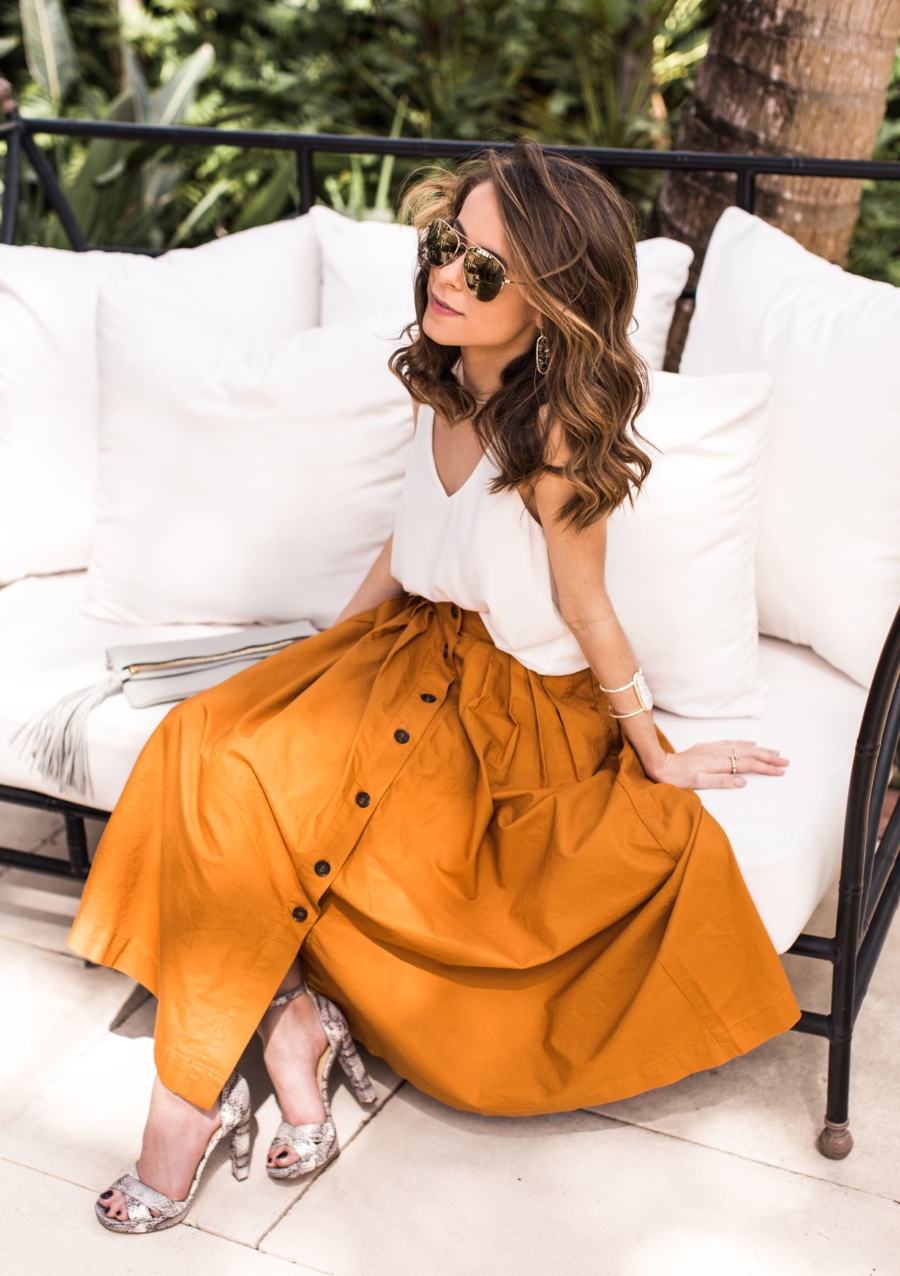 Photo by Pinterest
For whatever reason, there's always one or two who show up late.  You know who you are.  It's cool.  We know who you are, too.  Us fashionistas call this entrance being fashionably late.  It's a decision to show up late, it's not done by accident.  It's letting ourselves be seen by making sure all eyes are on us when we come through –it's our best secret to being stylish.  The best brunch outfit for this girl will be the cami, and a midi skirt, because she is breezy like a Sunday morning and her outfit must reflect that.  Think ballerina, ultra-feminine, and dreamy.  Wear a pleated skirt in any pastel shade or pattern and you'll be sure to have all eyes on you; the midi skirt can be slimming or big and flowy, either way, you'll steal the show.   
…

…
The one that had too much fun the night before: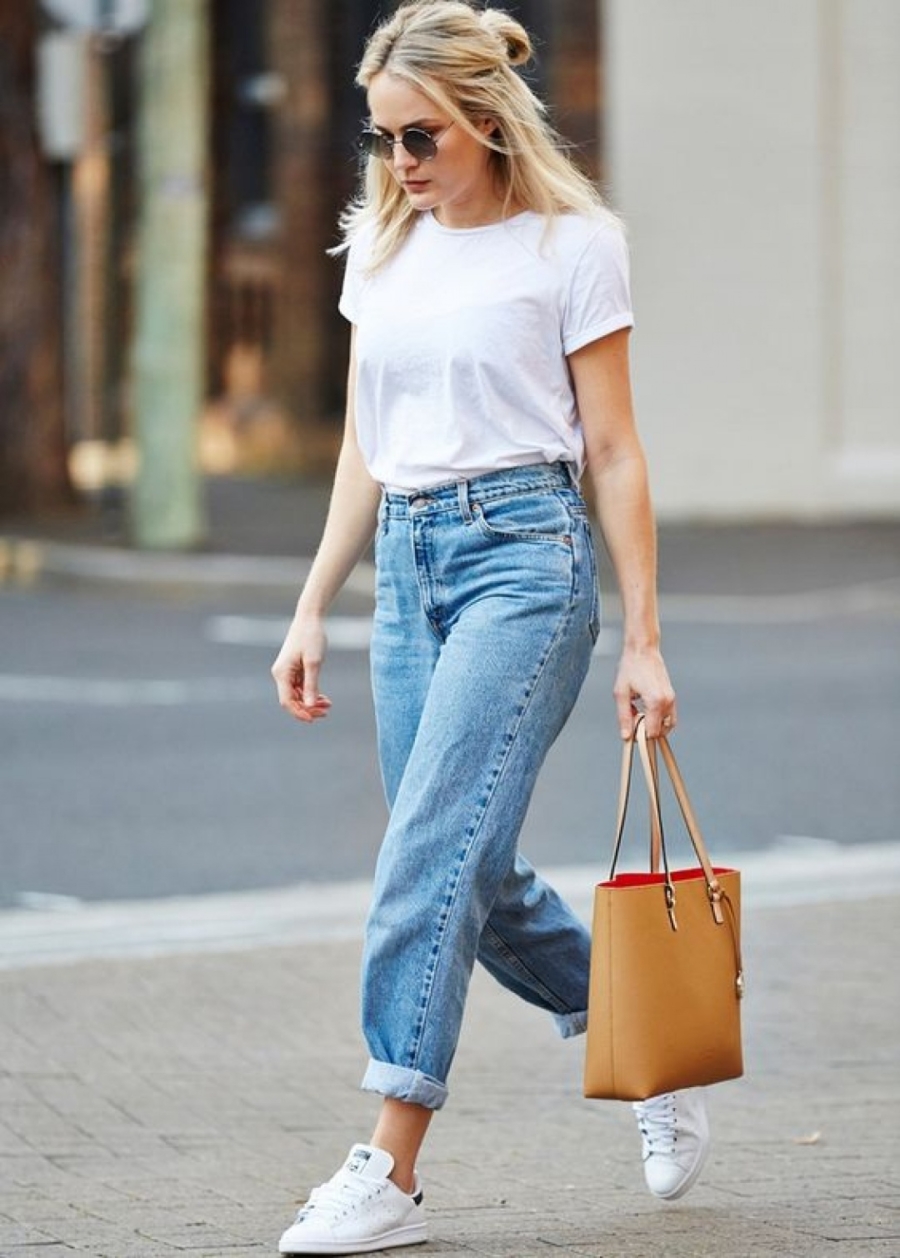 Photo by Vijf
You know who you are, party princess.  You are the night owl and the queen of the night, you dance by the beat and the light of the moon.  So when brunch hours roll around, you've probably just recently shut your eyes and the last thing on your mind is being stylish.  It will be a miracle if you show up at all.  So to facilitate your arrival, keep your outfit as relaxed as possible.  A pair of boyfriend jeans, sneakers, and any oversized tee that you fell asleep in will do just fine.  No one will judge you, they all know what you're about.  Don't forget the sunglasses and maybe a high bun or ponytail to pull the look together.  
…

…