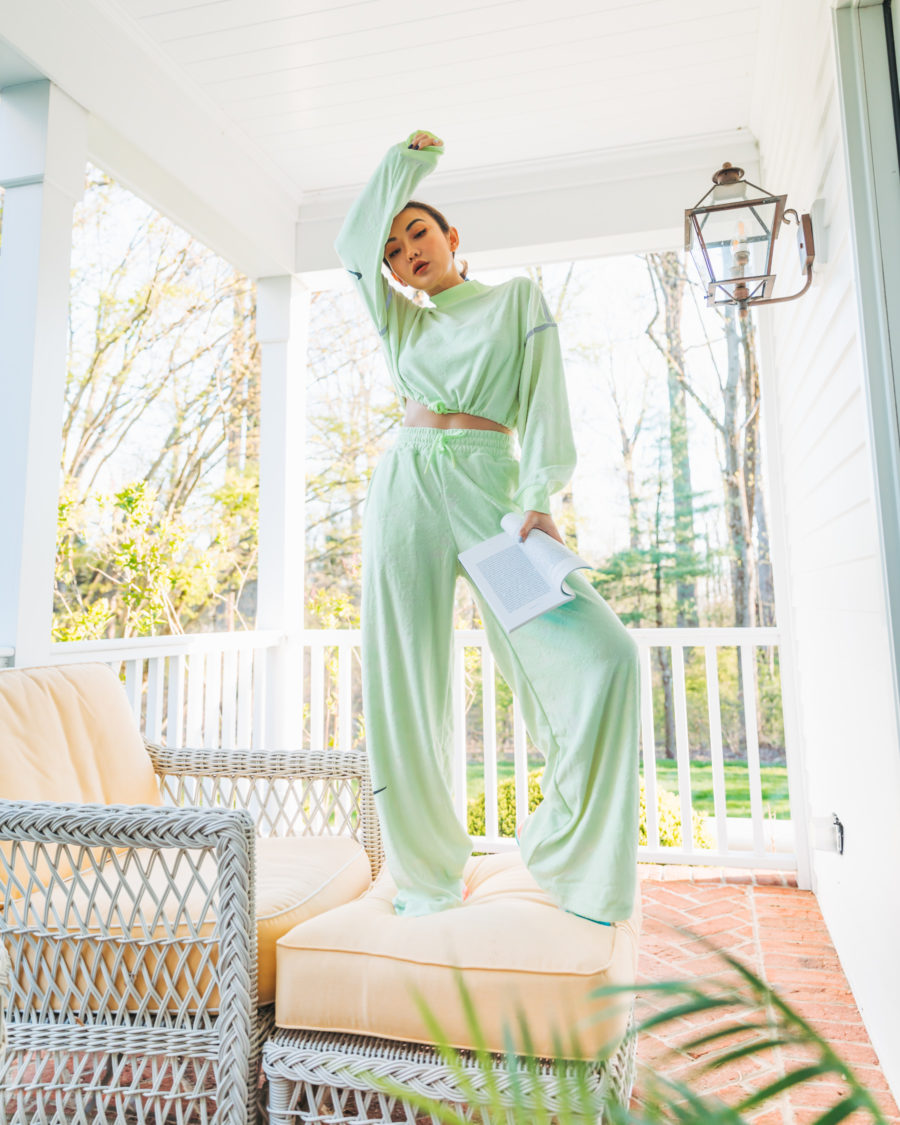 Nike Cropped Fleece Sweatshirt | Nike Fleece Training Pants | Nike Air Max 270 React Sneakers Similar
S
ome days, everything just sucks… and I don't think that holds any truer than the times we live in right now. With that in mind, I don't think self-care has ever been more important. Besides, with all the free time we have, why not take a little extra time to improve your mental and emotional health? I'm not talking about indulging in fancy candles, face masks, and yoga sessions that can rack up hundreds of dollars. In fact, there are some tools and resources right at your finger tips that you can start taking advantage of right now – like self-care apps! Not sure where to start? Here are 7 self-care apps that can improve your life today.
…

…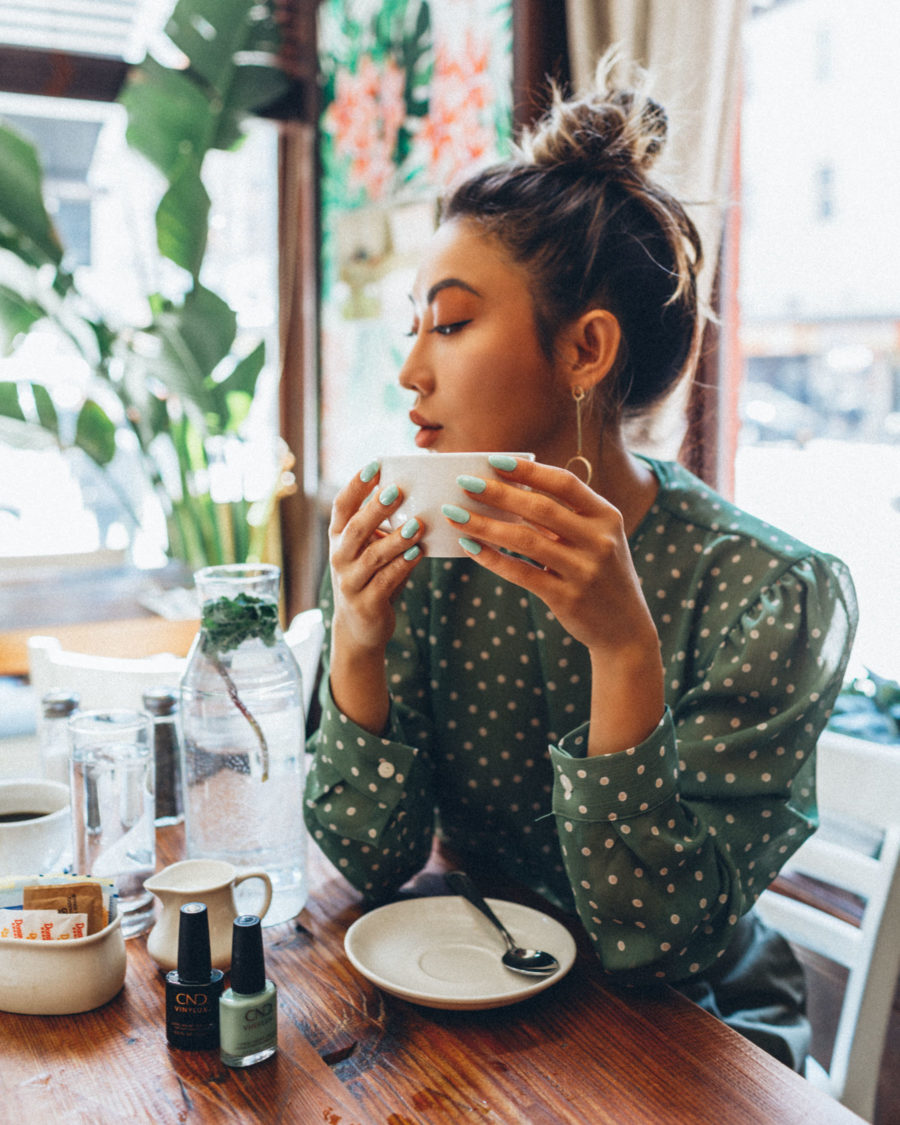 Shine helps improve your mental health game by sending you daily motivational texts and audio on topics surrounding self-improvement. I've found that it can help you lower anxiety and stress levels – and feel better altogether. I like that the app was created with the idea that you don't have to struggle alone. It also has a feature that allows you to save your favorite messages and meditations to build your own self-care toolkit.
…
I think I've spoken to the power of journaling so many times on the blog now, but I never knew there was an app that lets you manage a journal straight from your phone. Enter Grateful! It makes expressing gratitude in your life easy, fun, and memorable. During those down moments, this gratitude journal will remind you of all the many blessings in your life and improve your mood almost instantaneously! Don't ever forget the power of the law of attraction – a gratitude journal will certainly help you attract the things you want to manifest.
…
If you're currently seeing a therapist or plan on it at some point, Moodpath is a great self-care app to download and use. One of its most useful features is the assessment tool that helps track your physical and emotional well-being. The app summarizes the data into a report, which you can then share with a professional. The app also provides a snapshot of your emotional state each day. I'm a huge proponent of feedback as I believe it can help you pinpoint exactly what's missing from your life and craft a plan to resolve those key issues.
…
Once you can target the areas in your life that can use some improving, InnerHour can come in super handy! The app creates a customized plan for you on the following areas: happiness, anger, stress, depression, and sleep. If you like structured programs that are easy to follow and provide step-by-step guidance, this might be one of the best mental health apps for you.
…
Sleep has been one area of my life that's been lacking. There are literally so many distractions that my mind is always frazzled and I struggle to fall asleep. Calm is one of the best self-care apps because it helps you relax and fall asleep faster. It provides guided meditations in different durations – and also allows you to choose from a range of music tracks that will lull you to sleep.
…
If you love astrology and believe in gaining insight from the stars to better understand your mood and feelings, you'll enjoy Co-Star. I consider this more of an entertainment but sometimes, it seriously hits the nail on the head. You get daily free personalized charts, which can help you understand why you may be feeling stressed. I like the big picture perspective and tidbits on where to focus your energy.
…
Flo is one of my favorite self-care apps for women period! We all know how hormones and our cycle impacts our stress levels and mood. Flow lets you track it all – from your period to your ovulation and your weight to your mood. I find this so useful as it could be the difference between a true emotional breakdown or just a hormonal fluke. Plus, if you're trying to get pregnant, Flo gives you all the insight you need!
…
What self-care apps are you guys using?