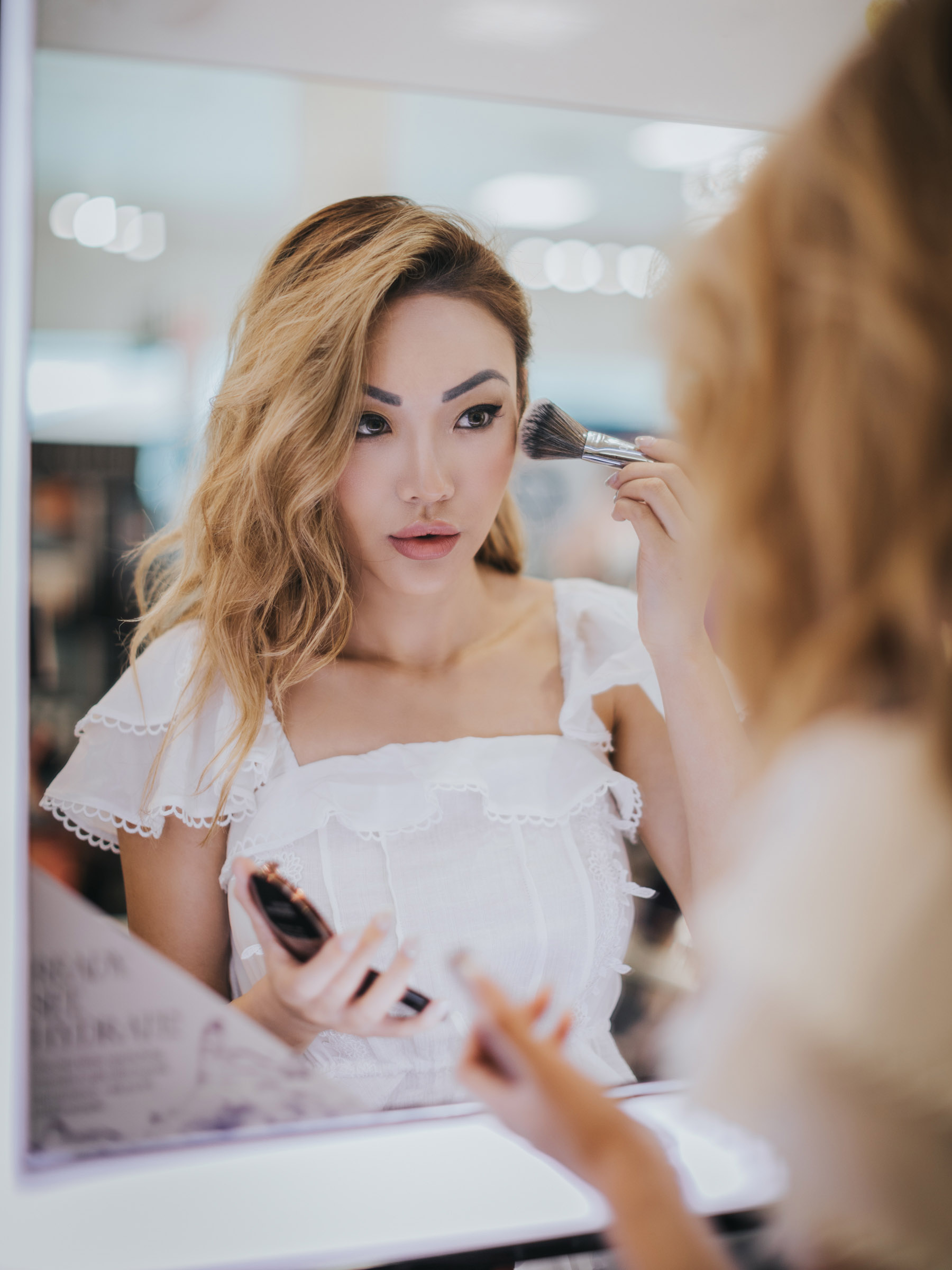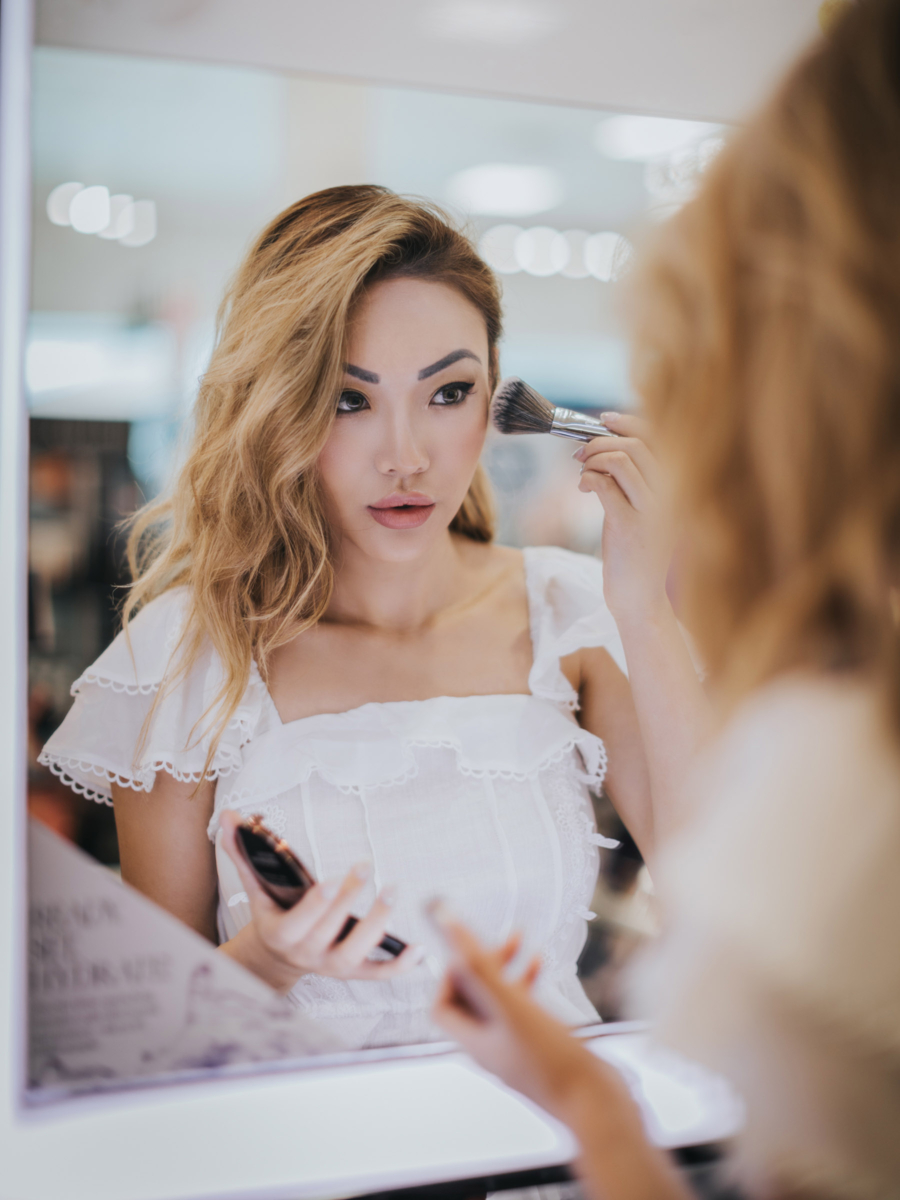 Quality makeup brushes are essential for a fabulous makeup look. There are tons of options out there, but which ones should you choose? Well, I've narrowed it down to the cream of the crop. Take a look at my list of the best makeup brushes out there.
…
Giorgio Armani Designer Foundation Brush

…
I am not always the biggest supporter of this type of foundation brush, but this one stands above the rest. This brush is made of synthetic fibers and marten hair, making it soft and firm. This gives you precise application in hard to reach, delicate areas.
…
Chanel Blending Foundation Brush #7

…
Stippling brushes are ideal for a light foundation application. This brush is perfect for light coverage. It is also recommended as an alternative for those who swear by using their fingers to apply foundation. The natural and synthetic bristles seamlessly blend the product into the skin without any harsh lines.
…
YSL Y-Brush

…
This foundation brush gives you a flawless finish. The brush gets its name from the Y reservoir in the bristles that you pump your foundation into. This allows even distribution of your foundation and keeps you from using too much product – avoiding the dreaded cake-face.
…
Sigma Beauty F03 High Cheekbone Highlighter Brush

…
To achieve the perfect highlight, you must make sure you are using the right tool. This brush blends cream and powder highlighters seamlessly. Some makeup artists even like to use this brush for contouring. The bristles a fluffy and firm, which gives you a lot of control.
…
Nars Yachiyo Brush

…
Just looking at this brush makes me feel like I'm going to have a good makeup day. This beautiful, unique, multi-functional brush is ideal for diffusing and blending products. This brush is great for your cheeks and highlighting, but it can be used for many other things too.
…
Morphe M310 Large Soft Fan Brush

…
One of my favorite parts of watching YouTube is when the influence sweeps the perfect amount of highlighter on their cheekbones with a fan brush. This brush will help you achieve that effortless glow. This extremely light fan brush is made of goat hair and beautifully diffuses product where applied. Bonus Tip: Fan brushes are also great for removing excess powder, i.e. after baking.
…
Kevyn Aucoin Concealer Brush

…
Although this brush is designed as a concealer brush, many makeup lovers use this brush for eyeshadow. The tapered tip helps to precisely apply the product without pulling at the delicate eye area. It is also well loved for blending eyeliner into the lash-line and creating sharp cat-eyes.
…
Stila #11 Concealer Brush

…
This is another concealer brush that is known for being a great eyeshadow brush. This one is particularly good for cream eyeshadow. The long, synthetic flat tip brush really packs on the color. It does a great job applying concealer too, blending seamlessly over any flaws.
…
Sigma Beauty E25 Blending Brush

…
One thing I cannot live without is a good blending brush – this is the secret to a perfect smoky eye. This brush is slightly firm and rounded which gives you control while blending. The synthetic brush softens intense lines and edges to give you a flawlessly blended look.
…
Laura Mercier Flat Eye Liner Brush

…
This brush is great for tight-lining. Some makeup artists also use this brush for lining the lips. The flat, synthetic tip helps to give a very sharp, clean line – which is perfect for eyeliner and lip liner.
…
Anastasia Beverly Hills Duo Brush #7B

…
Finding the perfect brush for my brows has been challenging, but this makeup brush is a winner. This dual ended brush helps me create perfect brows. The angled brush on one side lets me sculpt my ideal shape with either pomade or powder. Then I can easily brush them out with the amazing spooley on the other end. The angled brush also works as a great eyeliner brush.
…
So there you go, some of my favorite brushes. Did yours make the list? Let me know in the comments below if I missed any other amazing ones.
…

…