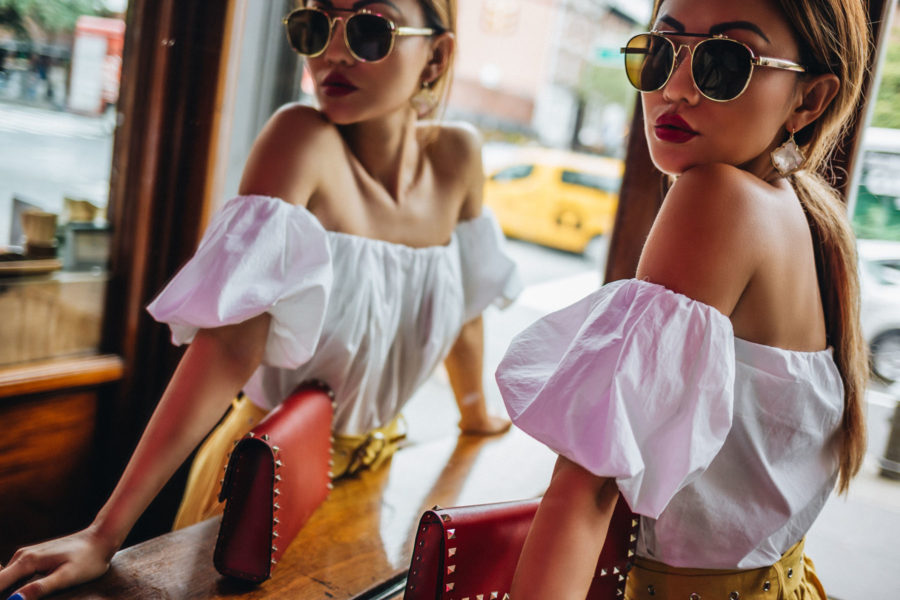 D
on't be shy to try a new trend like wide-leg pants. For those who are voluptuous, wide-leg pants are a great way to cover-up. For those who are slender, wide-leg pants give the appearance of curves. No matter what your size, this trend makes all fashionistas feel relaxed yet graceful.
…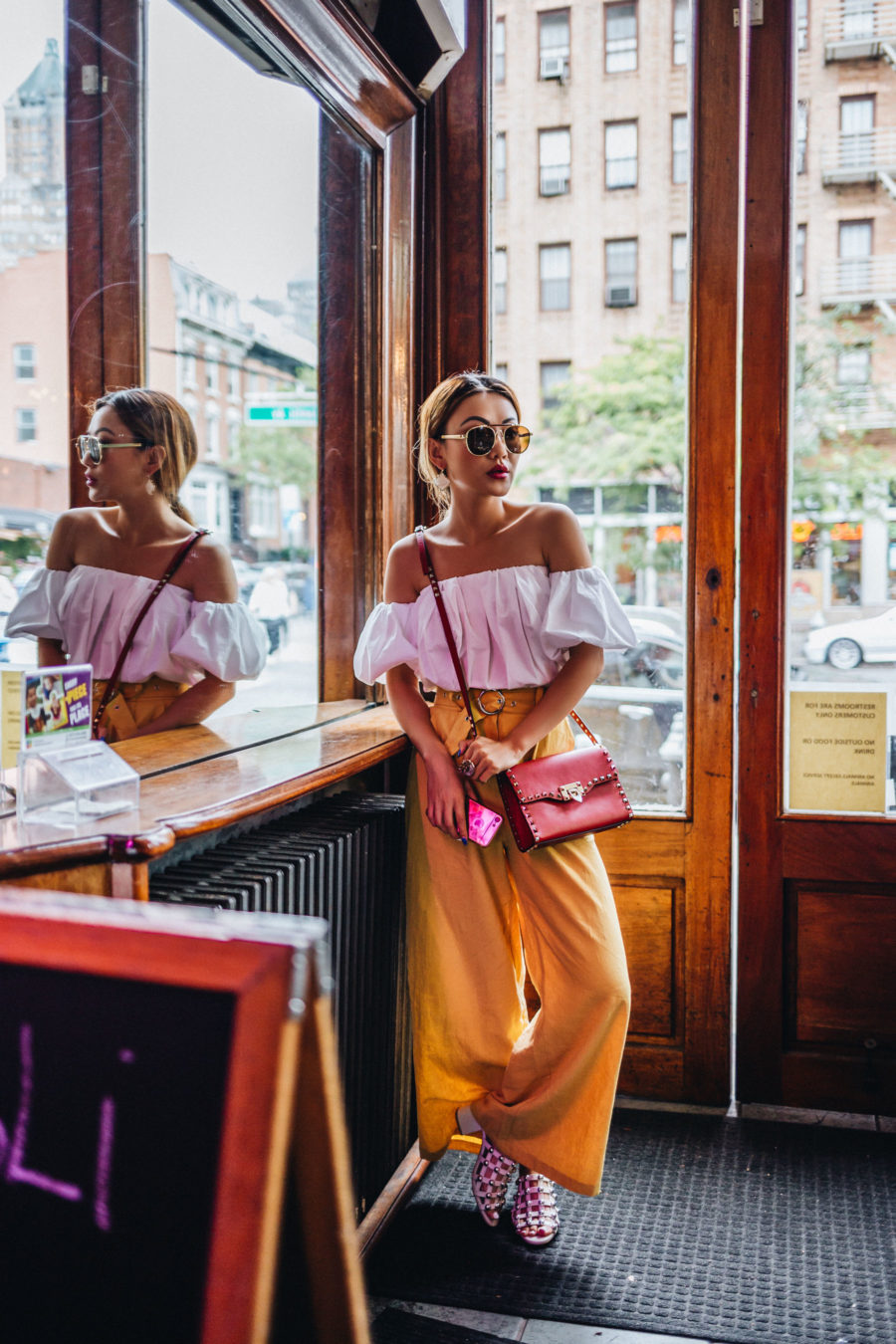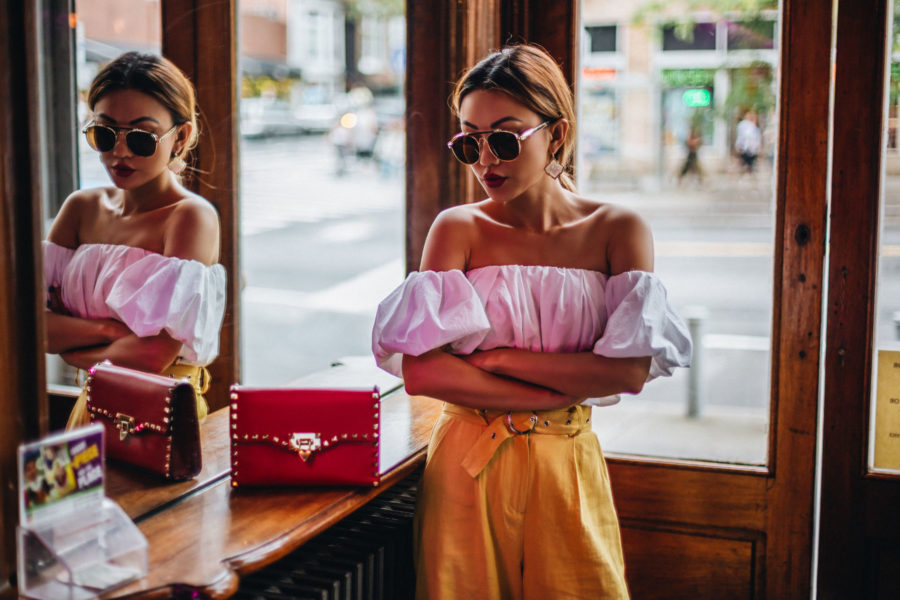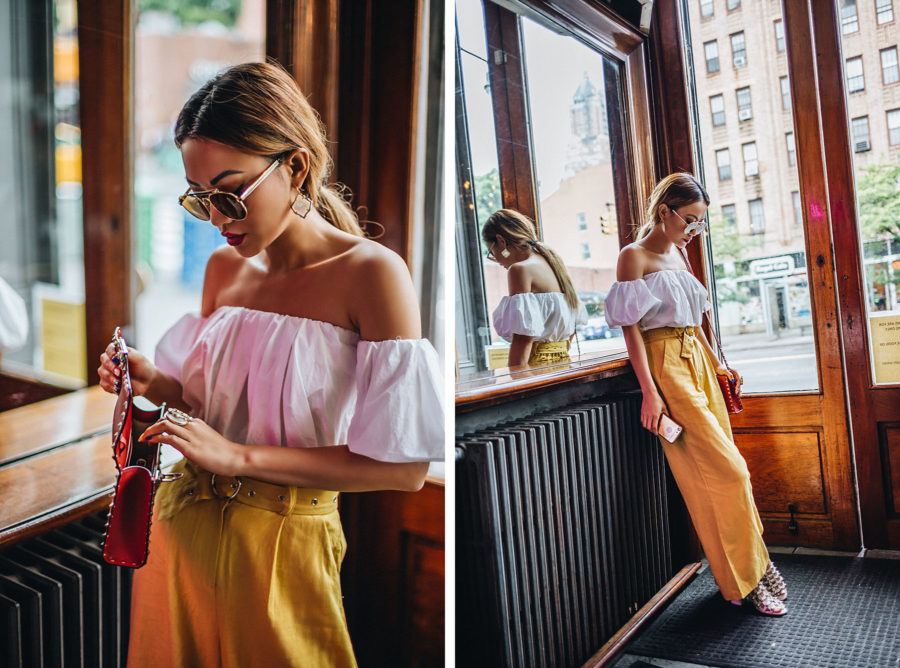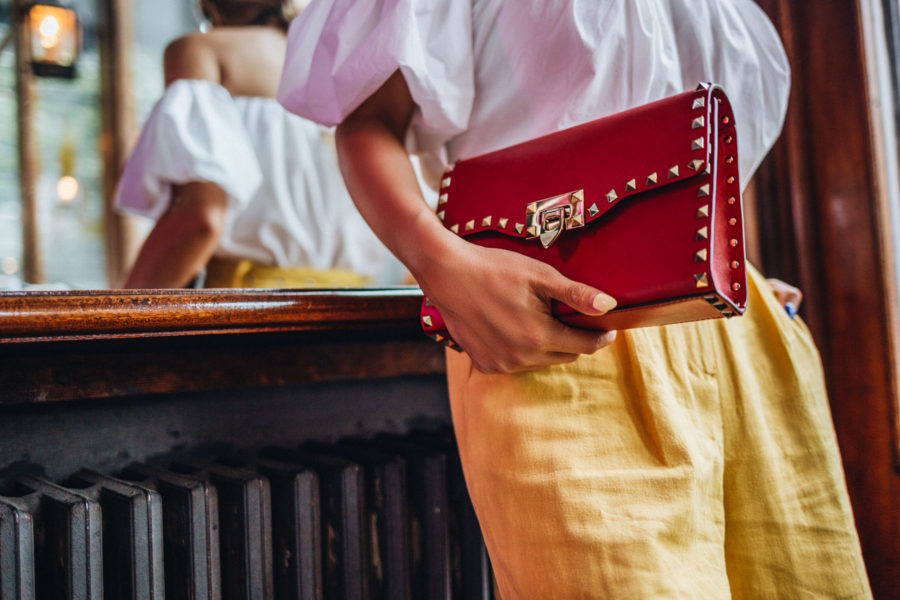 Top: (similar here) | Pants: (similar here) | Shoes: Raye | Bag: Maison Valentino | Earrings: Kendra Scott
Not sure how to pull off wide-leg pants? Have no fear, I've got 6 styling tricks for you. These tips assist the transition from summer to fall and are suited for all body types and most occasions. The wide-leg pant will be the transition piece you need to carry you into a new season. 
…

…
1

With Classic Fitted Button-up

Want to spruce up your work wardrobe or make an impression at your next work meeting? Look no further than the wide-leg pant and classic fitted button-up duo. Whether you go for banker stripes or solid colors, you will feel powerful, feminine, and ready for any challenge in this outfit. Find delightful colors to keep this look popping like a black wide-leg pant and a pastel button-up or a jewel toned wide-leg pant and a neutral button-up.

…

…
2

With Tube Top/Corset

Because wide-leg pants are so loose, you might want to make the upper half of your outfit more form-fitting. This is where you can be subtle with a nude colored tube top (see my post on Inspired Jewelry to get a better idea) or go all the way seductive and squeeze into a corset top. The lines of the wide-leg pants with the tube top or corset will be a bit flirtatious and not over the top. Here is an outfit you will want to repeat multiple times.

…

…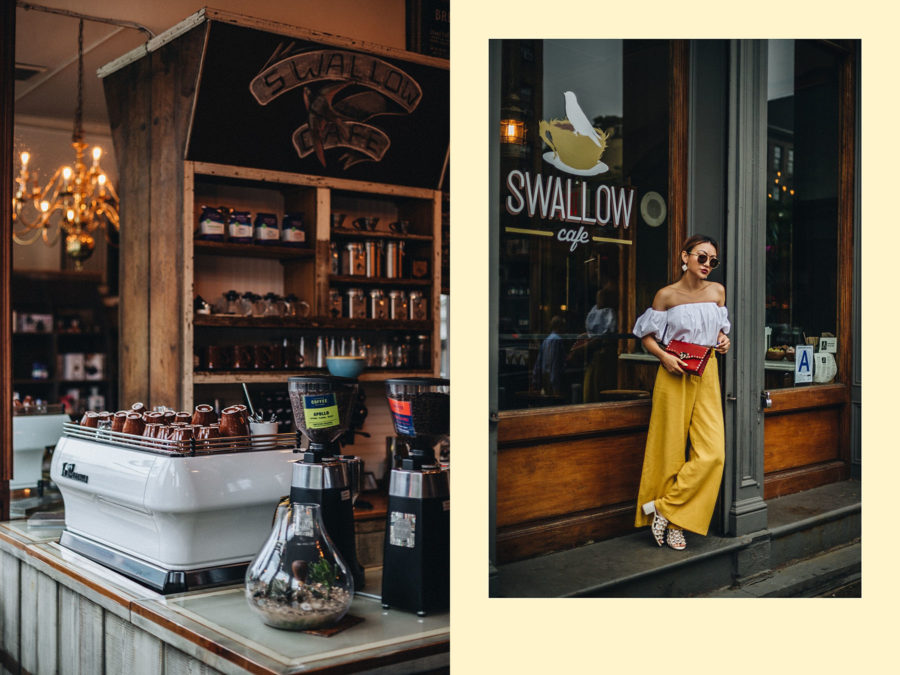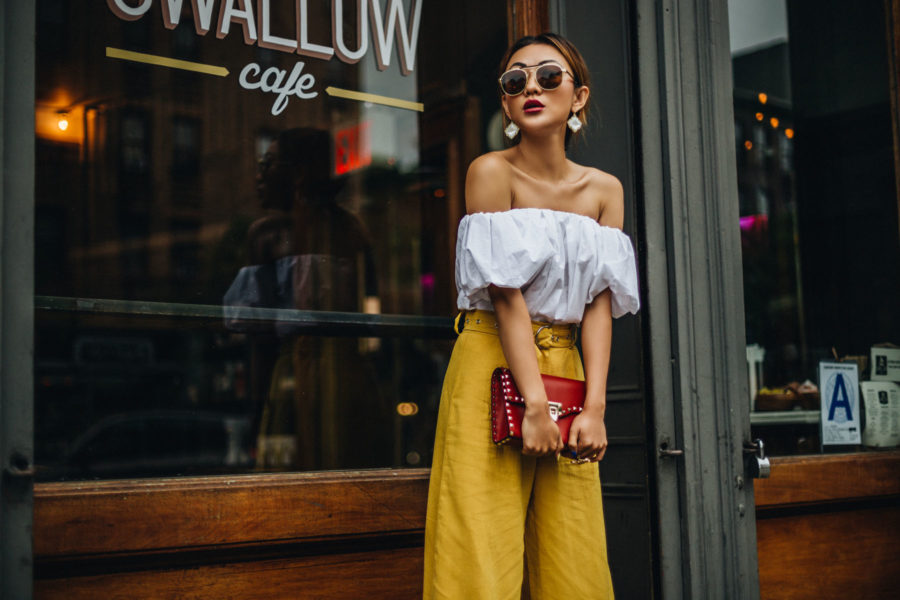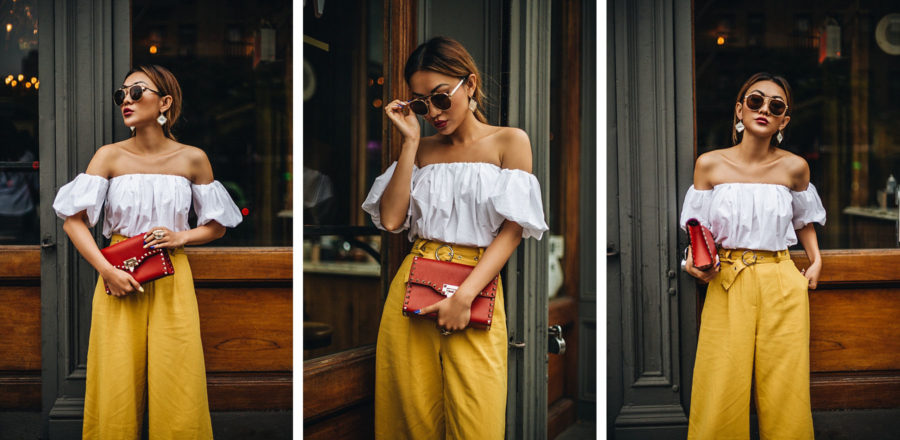 3

With Belt

Wide-leg pants could use a little shape. That being said, it's in your best interest to grab a belt to add some form and build upon stylish accessories. Cinching the waist, whether it be a slim or a thick belt, will pull the ensemble together. Don't be afraid of color, either. Here is where you can get a bit creative, even textures and patterns can be applied to the belt detail.
4

With Off-the-Shoulder Ruffles

Got a last-minute date or cocktail hour with the girls? Here is your go-to outfit that will leave everyone speechless. Off-the-shoulder ruffles give your shoulders all the attention and paired with wide-leg pants, your look will transform into something a bit more delicate. These two pieces together are classic pairings done by glamorous 50s movie stars. Have a go at this look and see if you don't turn a few heads yourself.
…

…
5

With High Heels

To give you a little lift in the leg, a high heel paired with wide-leg pants is a stunning duo. Although the wide-leg pant will cover the high heel most of the time, it's in the movement when the high heel peeks out from below to reveal a true fashionista. Have fun with strappy sandals and chunky heels for play, then slow it down with a timeless closed toed pump for work.
6

With Sleeveless Turtleneck

Wide-leg pants matched with a sleeveless turtleneck is a stellar end of summer look. Here's another style that beckons the charm of 50s actresses. Ribbed sleeveless turtlenecks are really trendy right now, too. Go for neutral colors to maintain a luxurious feel to your look. Vibrant colors will be more appropriate for a night out or a tropical vacation.

…

…

Go ahead and slip on a pair and see if you don't feel the chilly autumn afternoons soon to arrive. You might even imagine the leaves changing right before your very eyes. But until then, enjoy the wide-leg pant during the last moment of summer. They'll give you a nice break from skinny jeans, cut-offs, and mini skirts!
how to style