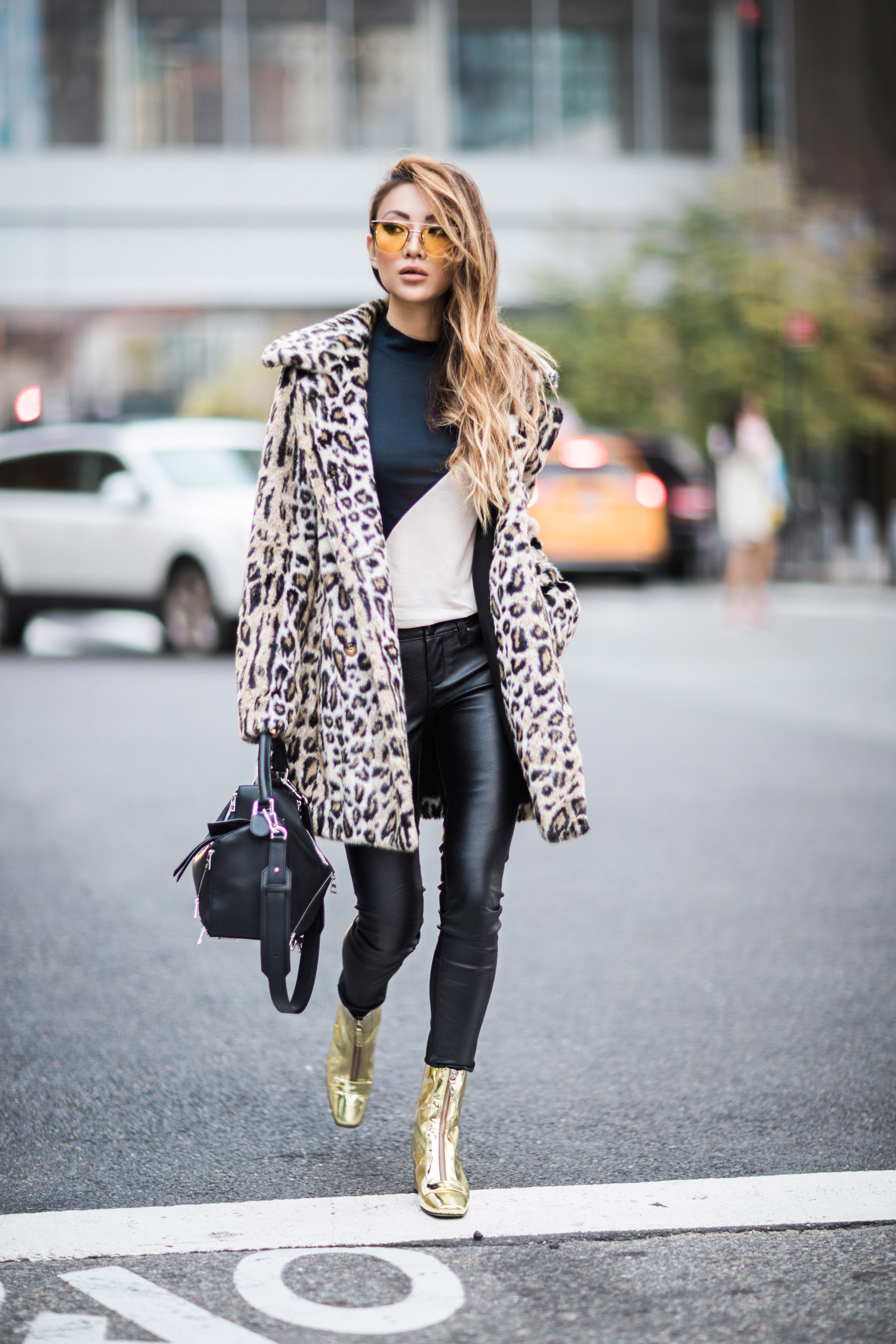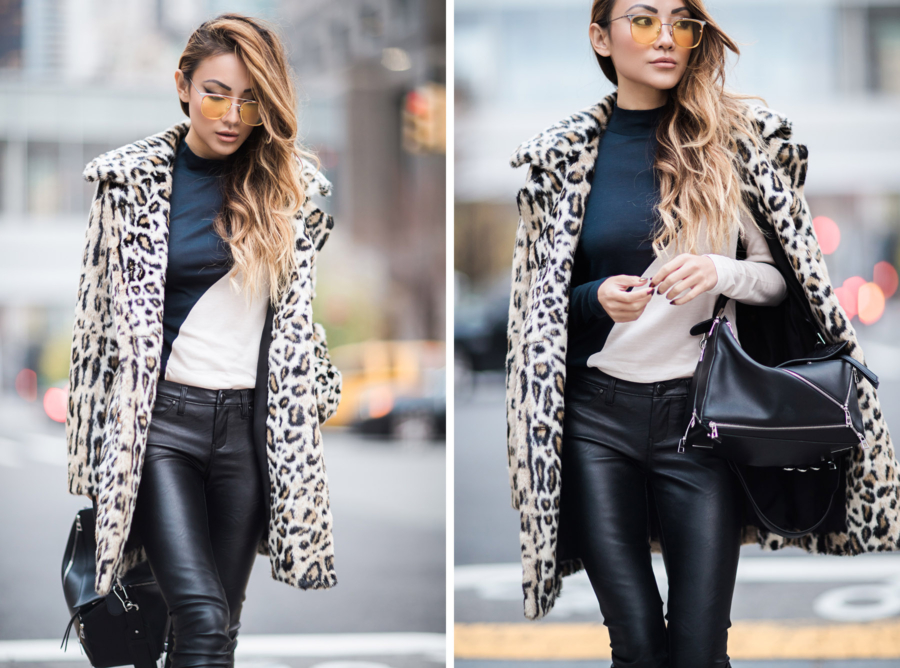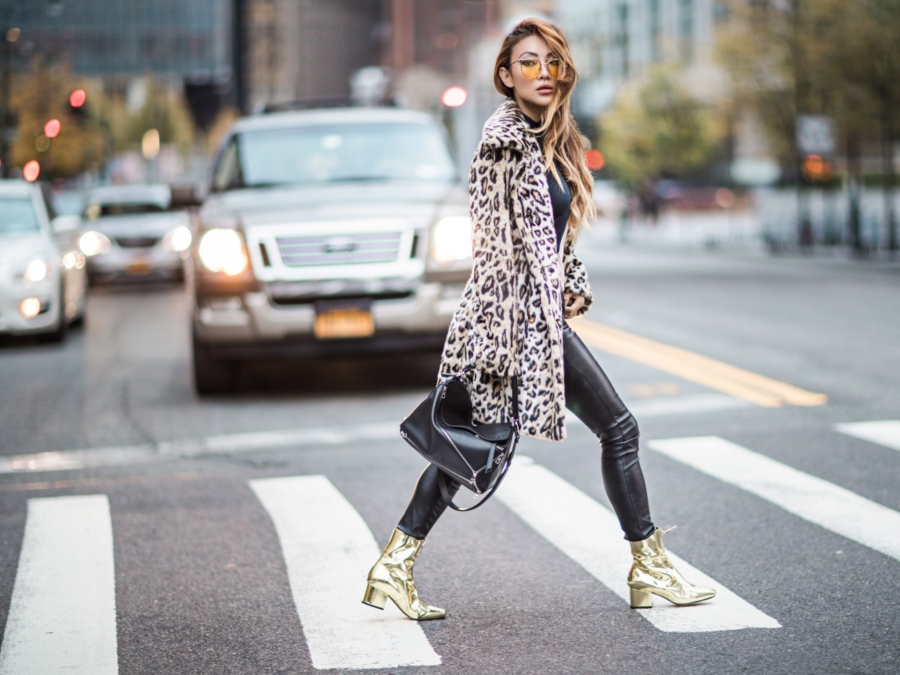 Coat: ABS | Top: Topshop | Pants: BlankNYC | Shoes: Dorateymur | Bag: Leowe

Rawr! It's leopard print time. Leopard is one of the best prints because it's universal from season to season. It also comes in so many different separates, dresses, and accessories. A leopard print something is an absolute must-have for all the style-conscious out there.
But this fun print, while amazing in so many fabulous ways, can be a quite intimidating to pull off. Because no matter how big or small your leopard clothing or accessory is, it makes a big statement that draws a lot of attention. Here's your guide to wearing leopard like a pro!
Don't be shy:
Yes, leopard is bold and exciting. But that doesn't mean the rest of your outfit has to be plain and boring! Spice it up a little bit. If you're wearing a leopard coat, pair it with some metallic shoes for the ultimate stand-out look.
Mix and match:
Wear leopard with leopard! If you have multiple amazing pieces in your rotation, put them together—just make sure the second piece is small and sublet, like a leopard loafer with a leopard dress. Or a leopard print bag paired with a leopard top. You can also pair leopard print with other prints, like a blue and white pinstripes, or black and white stripes.
Add a pop of color:
Some colors go swimmingly with leopard print when done right, but the boldness and brightness it depends on what suits your style. A soft pink or light blue, navy, and classy red or purple can add some extra interested to a sophisticated look featuring a leopard print. Just makes sure you don't add too much, or the leopard print will get lost in the outfit!
Stay (mostly) neutral:
If minimal style is more your jam, leopard is actually perfect for you. It adds a surprising element to your rotation, and is great for those days where you just want to spice it up a little bit. With any leopard clothes or accessories (see my post here), you can stay true to your aesthetic and let the leopard print pop by sticking to a basic, monochrome look in black, white, camel, or cream.
SHOP THE LEOPARD TREND



WHAT I'M WEARING