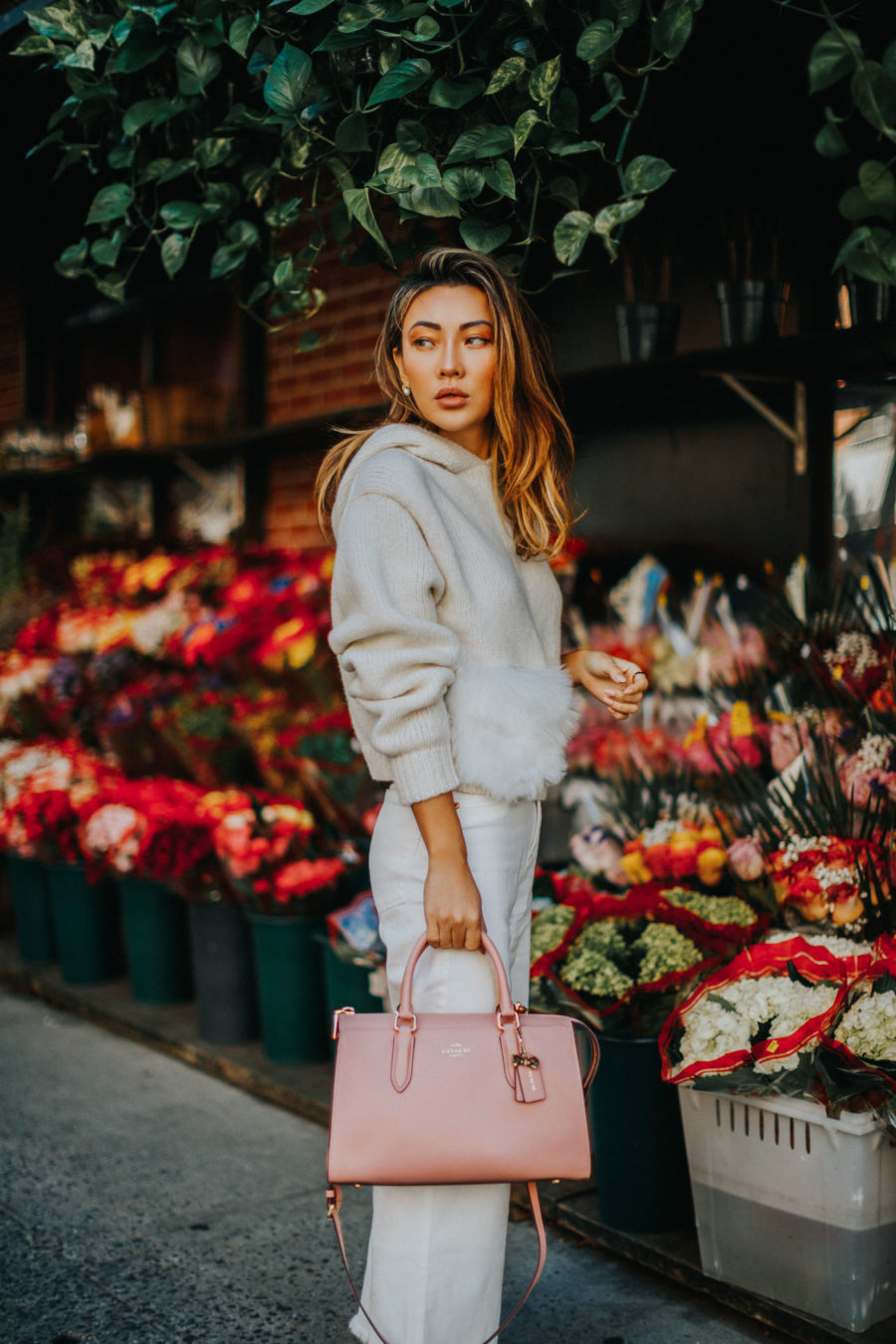 Tibi Hoodie (Affordable) | DL1961 Jeans (Affordable) | Coach x Selena Gomez Bag
I
f I could only wear
one color throughout winter
, it'd definitely be winter white. There's just something so undeniably chic about an all white ensemble – and it always looks super expensive. And since most people are still hooked on that "no white after Labor Day" mentality, wearing white always looks super fresh whether you're bundled up or cocktail ready. If you're still stumped for what to wear for Christmas, my outfit ideas below are serious contenders. Scroll ahead for 5 perfect ways to wear winter white.
…

…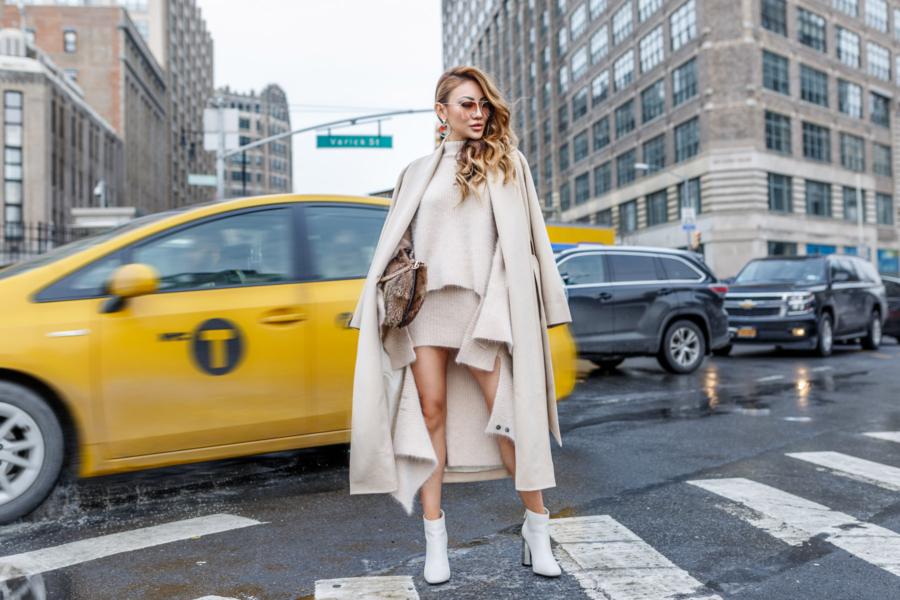 1. Try a coordinating set
One of my favorite ways to wear winter white has been through coordinating knit sets. So many cute ones were sold at Mango and Zara these last two seasons, but unfortunately, sold out so fast! If you're unable to find a coordinating set that looks good on you, make your own by mixing and matching a white knit skirt with a ribbed sweater. Although it's quite a casual look, the wintry white color elevates it and you can always dress it up with accessories like heeled or over the knee boots.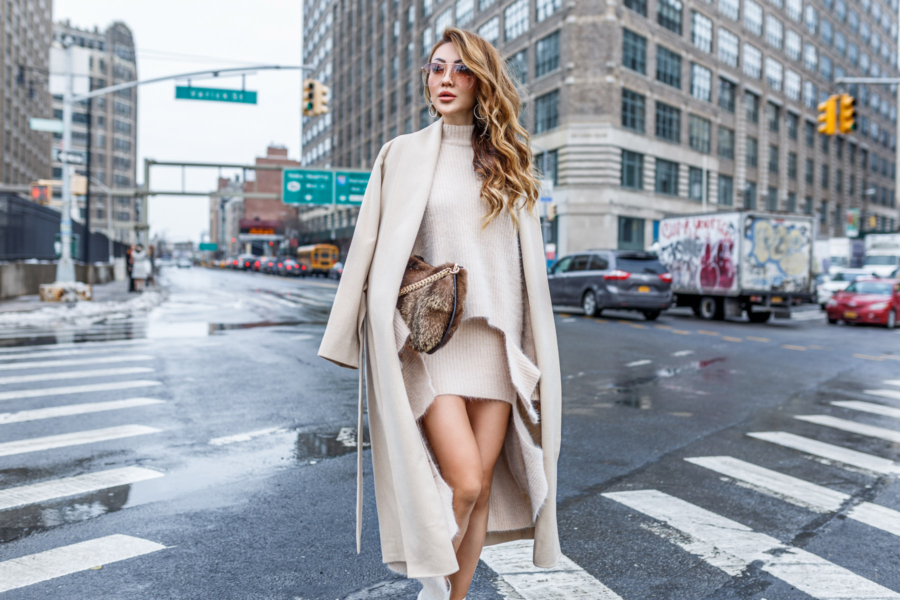 …

…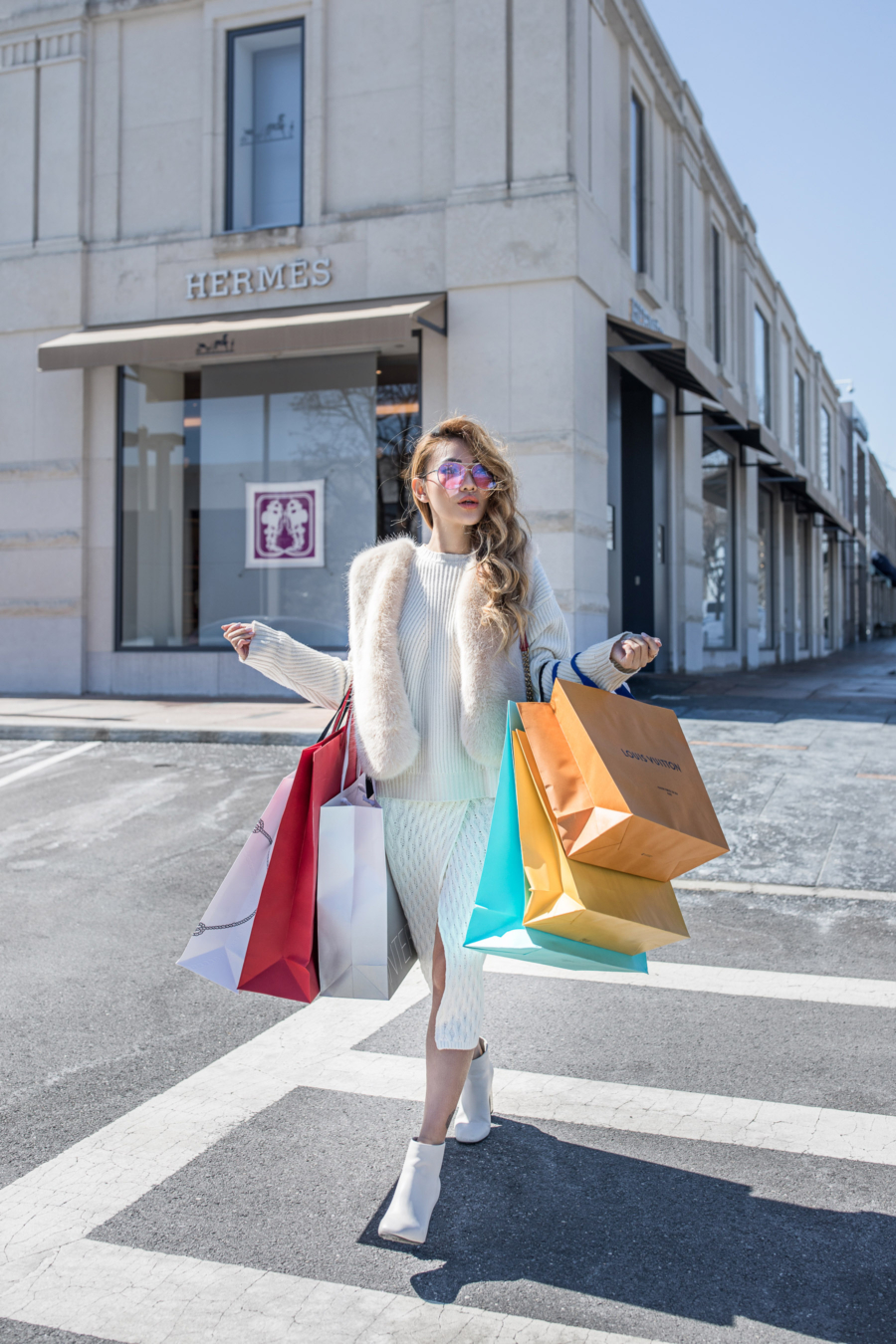 2. Play with textures
If wearing all white is too matchy matchy for you, add dimension by mixing contrasting textures like ribbed knits with fur, and leather. You also have the options of heavy denim and luxe cashmere or silky fabrics for a cool and casual look. One look I'm currently obsessed with is a long satin slip dress paired with a floor sweeping white coat.
…

…
3. Mix white with other neutrals
One of my favorite ways to wear winter white is by mixing it up with other neutrals. I love how sharp and crisp it looks when juxtaposed with beige, camel, or similar caramel colors. Another great color combo is white + gray or white + silver. These boots and this coat would complement a snowy sweater dress perfectly. Neutrals aside, you can always bring in some contrast through bold colored accessories such as red boots or even snake skin pumps.
…

…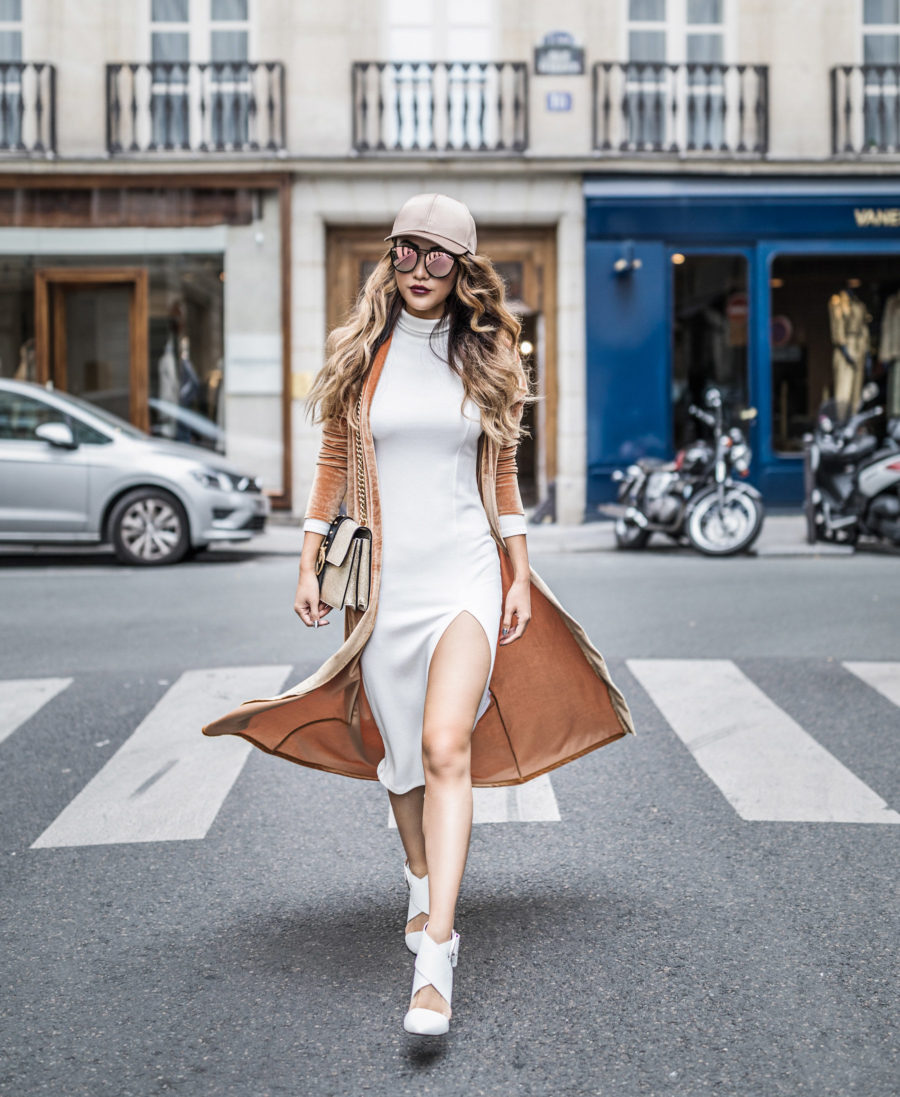 4. Keep it simple
You can also never go wrong by keeping an all white look simple with tailored pieces. An elegant trouser can be dressed up or down with the right top and shoes while a blazer will instantly elevate a pair of white jeans. Remember that going for a full monochrome is a fashion statement in itself, so it's always a good idea keep your look refined and simple.
…

…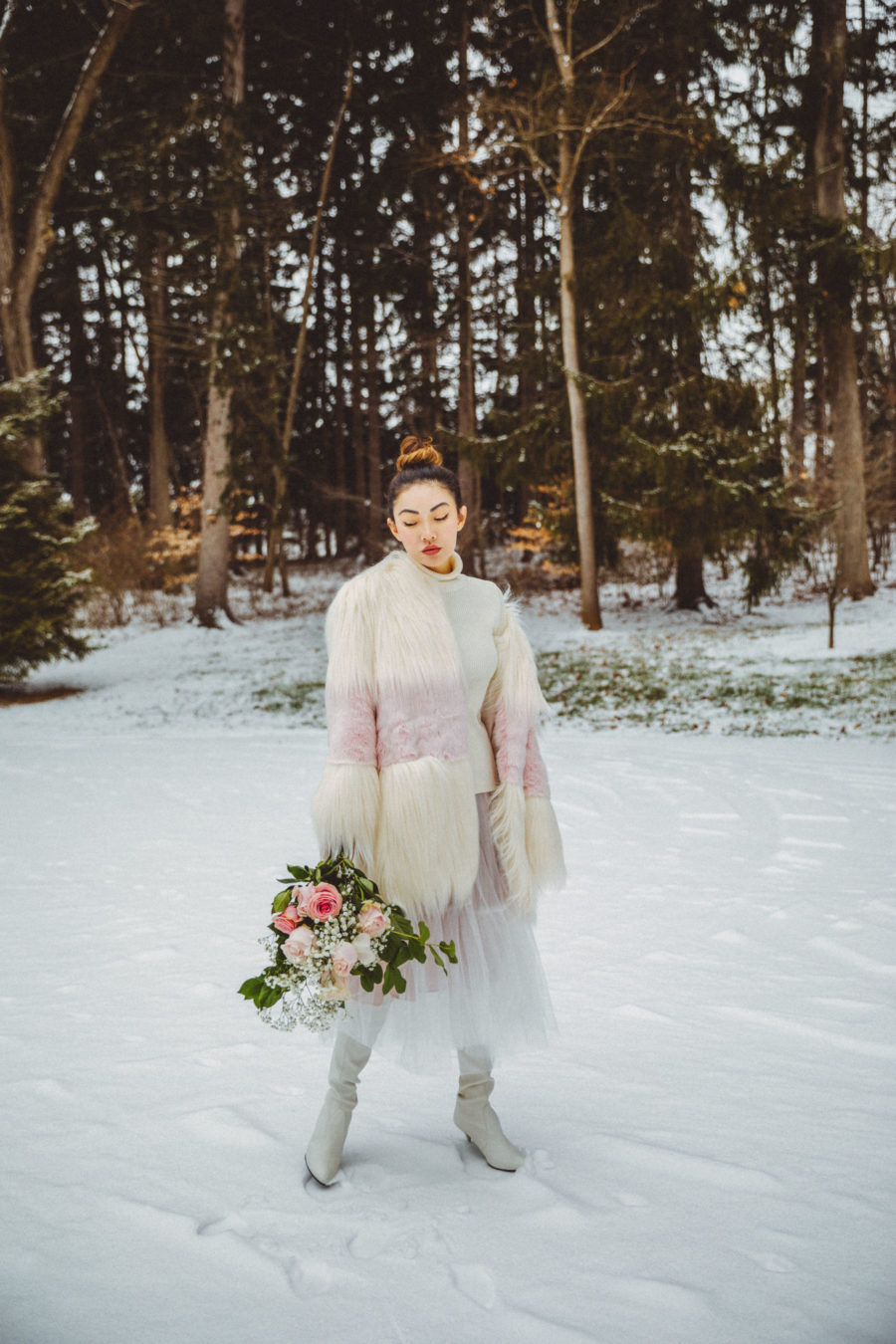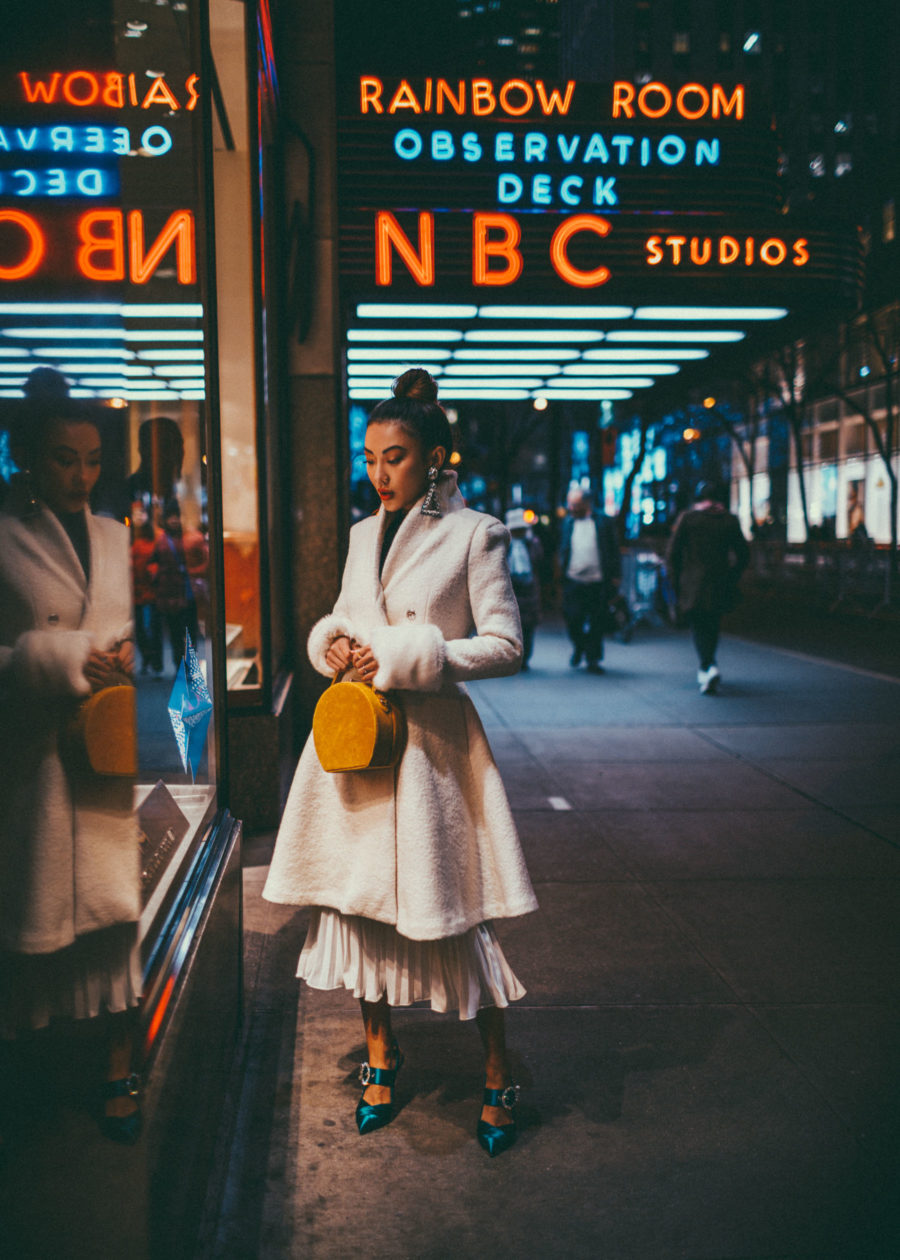 5. Go for the coat
If you don't like wearing white because you're accident prone, a shearling coat is an easy way to incorporate it into your outfit. The shaggy texture always manages to pull any look together even with a pair of jeans and sneakers. I personally love white coats for a night out because it adds instant glam without the full commitment of white.
…

…
What's your favorite color to wear in the winter?