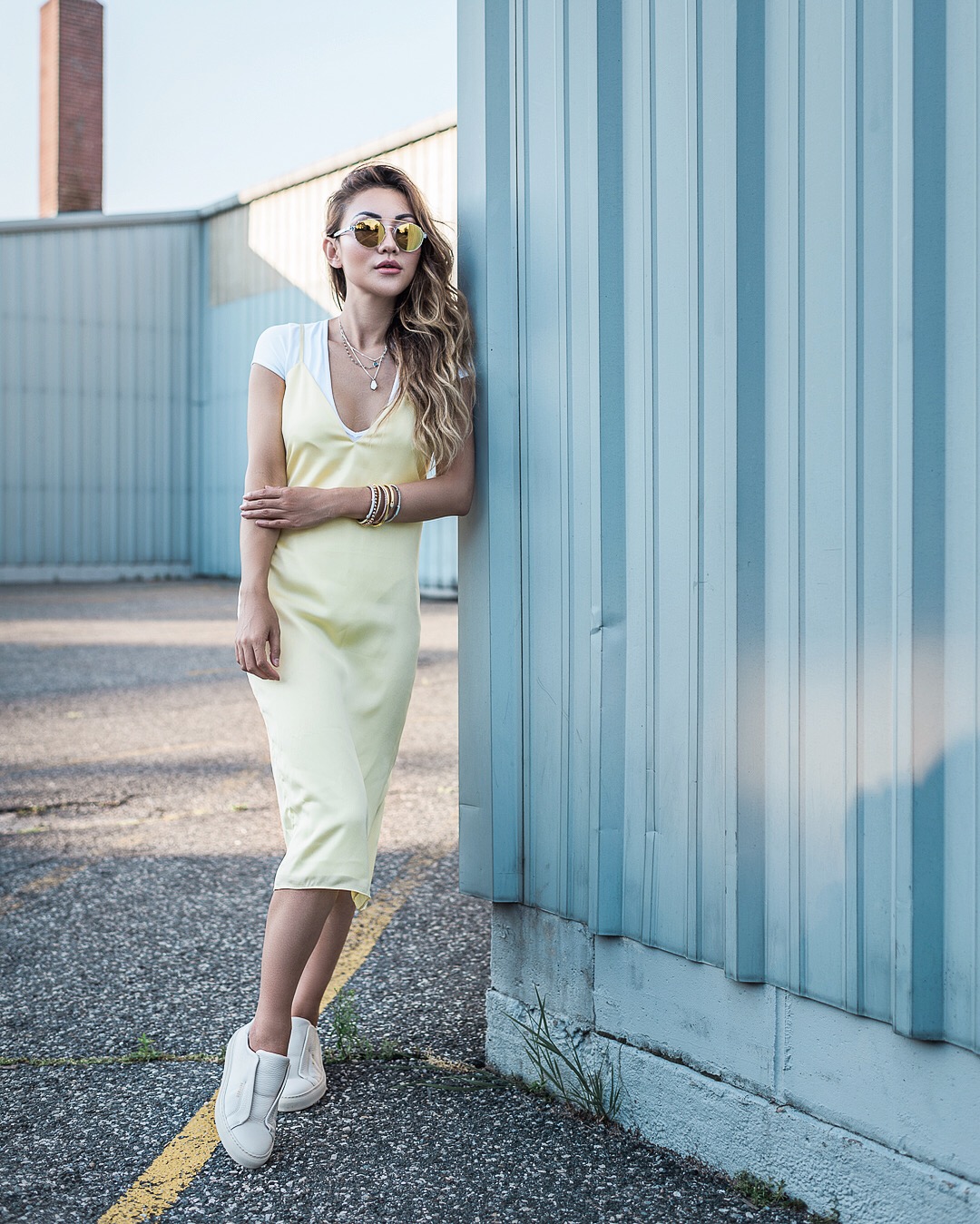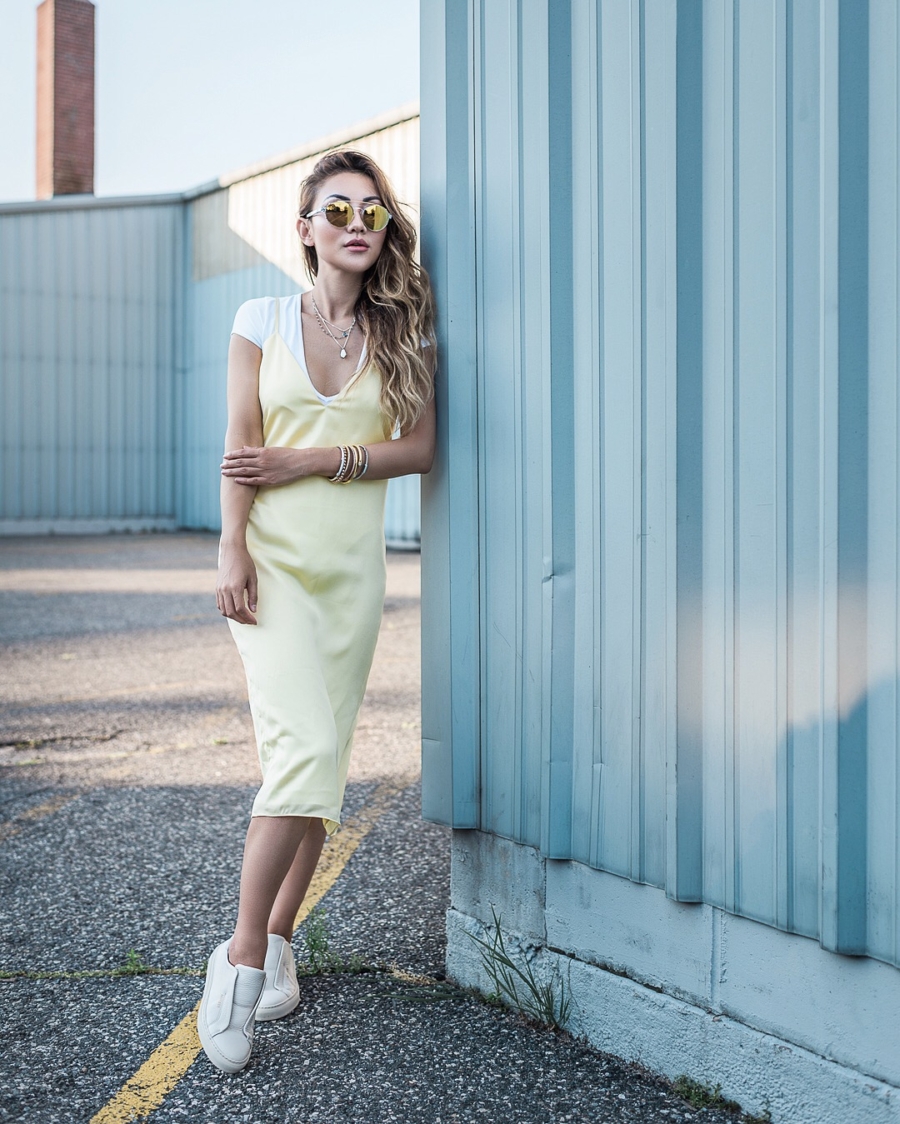 S
ometimes you don't have time or energy to put into your outfits, but don't worry. With some rearranging and creative thinking, you can have some solid go-to outfits that will surely have others envious of your on-the-go styles. Having some ultra-chic on-the-go styles outfits prepared will allow you to focus on the things that demand your attention like work, classes, or friends and family. Being a modern day woman doesn't mean less fashion. Actually, it's just the opposite. By adding some of these outfits to your fashion arsenal, you can be whatever modern day woman you need to be and look good doing it.
…

…
Dress + Sneakers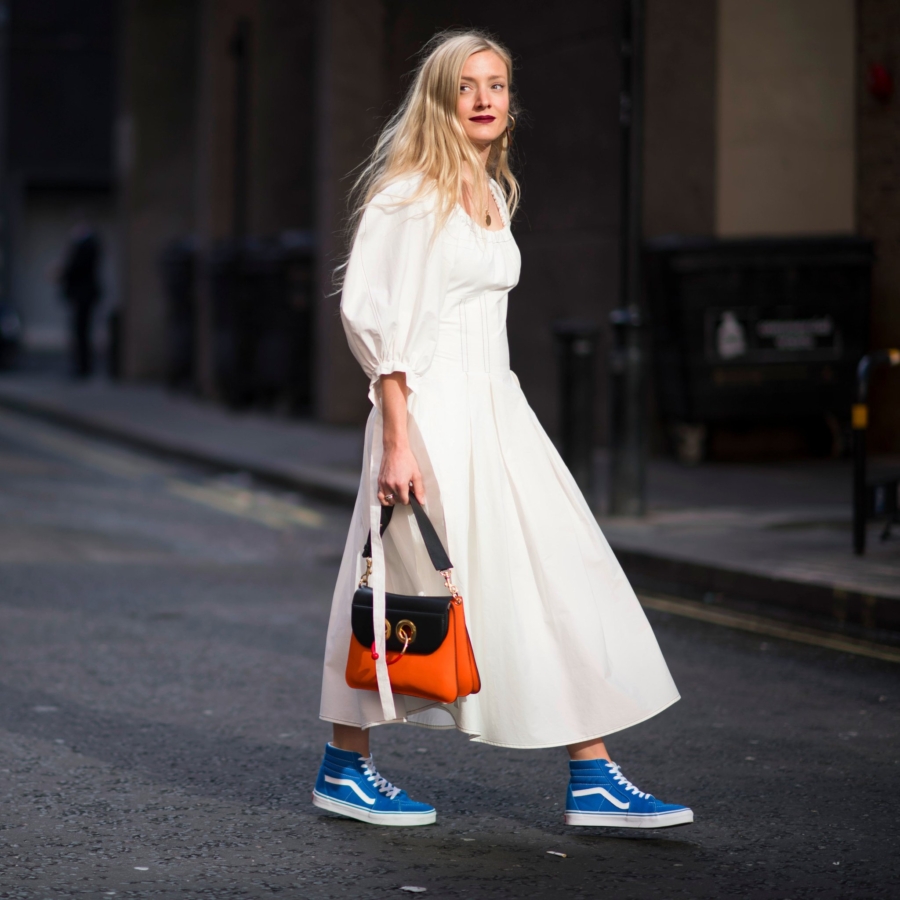 Photo by PopSugar
No spring is complete without a dress or two in your wardrobe. But this season, there are a lot of dress options to choose from, like fresh whites, polka-dots and even floral. Wearing a dress finally got a twist and it's by pairing it with sneakers. The biggest trend in sneakers right now is white, so anything all white is a hit. The beauty of this on-the-go style is that it's super easy to put together –it's seriously no-fuss fashionista. It has enough feminine touch and plenty of comfortable chic style that it's one you've got to add to your spring collection.
…

…
Boxy Top + Slip Dress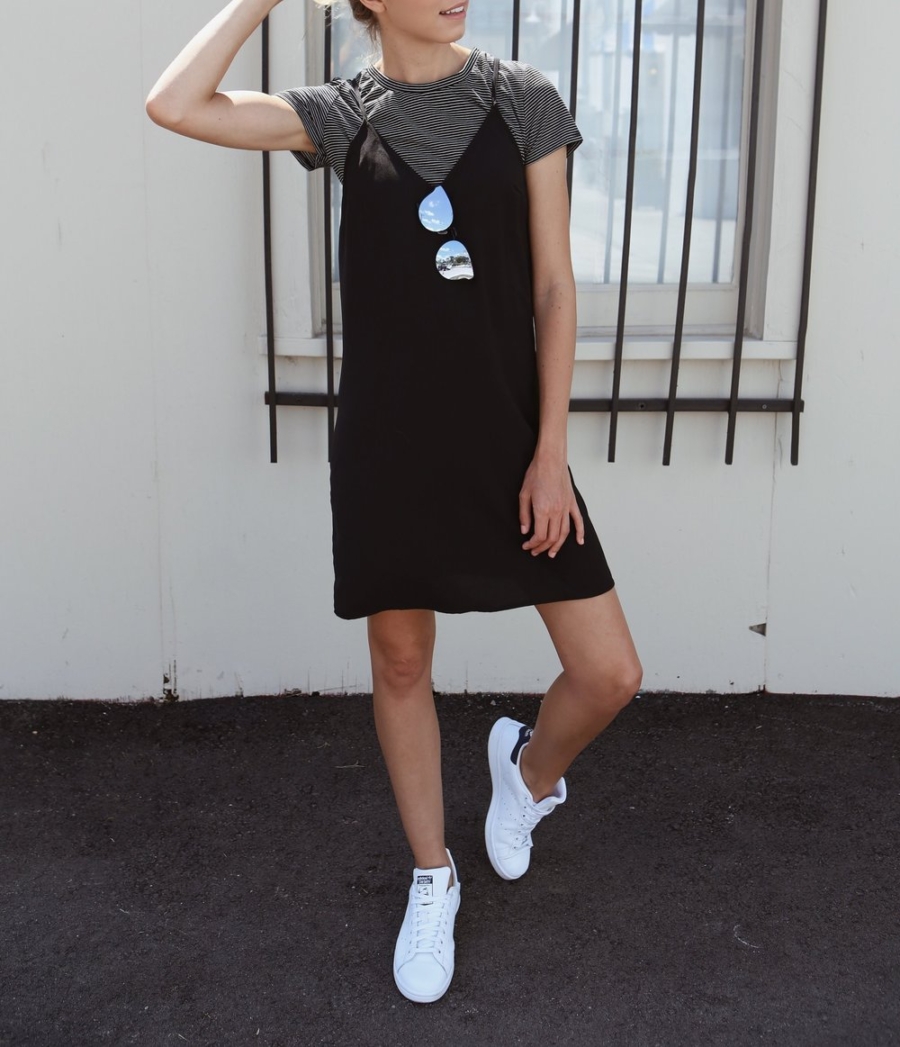 Photo by Pinterest
Slip dresses ooze both sexy and casual vibes.  For any fashionista who might not have too much time on her hands, this look will spin heads.  Think about finding jewel colored slip dresses to pack a punch.  The boxy top could have some fringe detail or it could have an elaborate pattern or embroidered details.
…

…
Denim Top + Skirt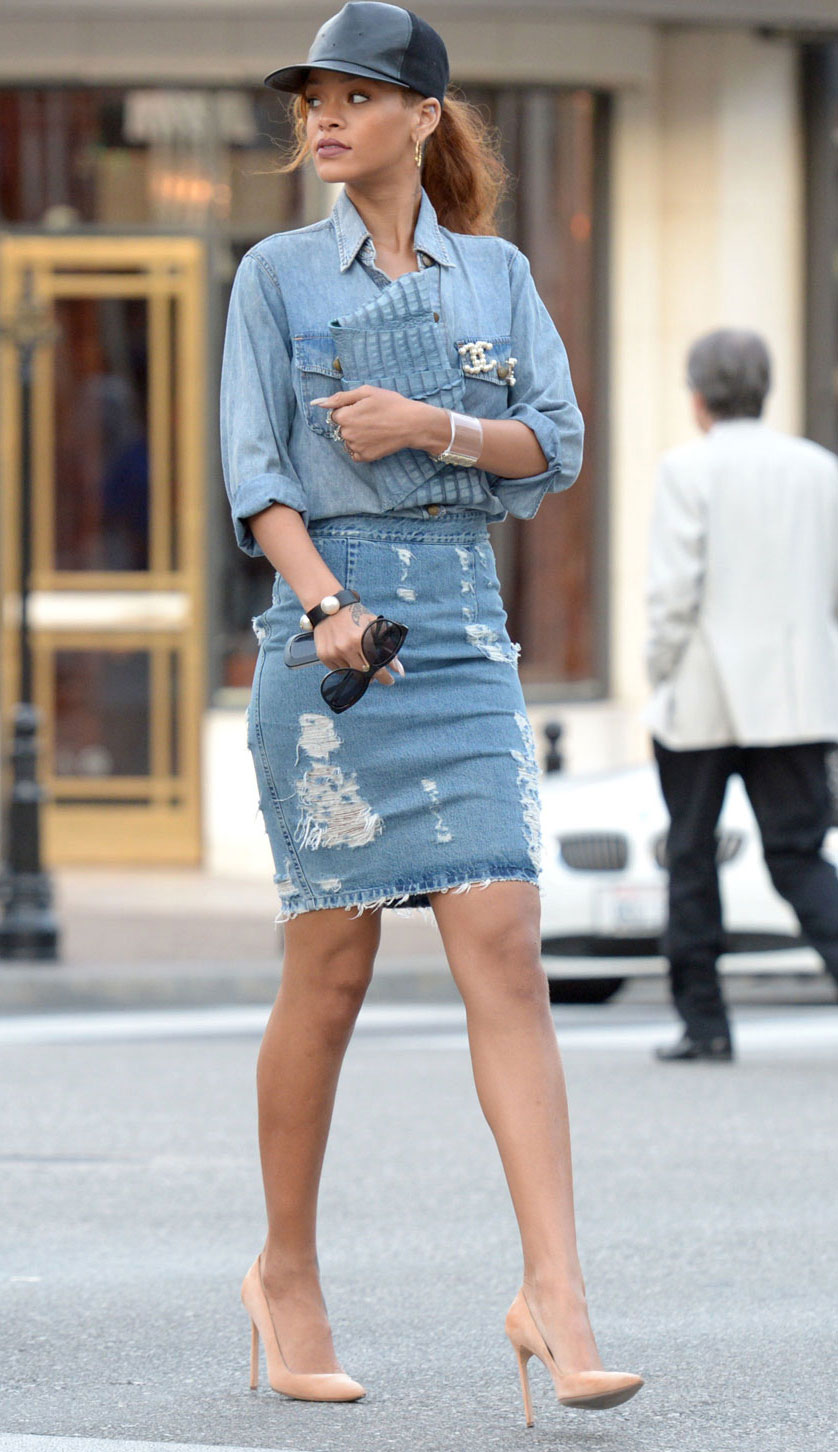 Photo by Pinterest
Make your skirts work for you this spring season –go for one that's got a bold print, stripes, or colors.  The skirt will be the statement piece.  And the longer the skirt, the better.  By putting the statement skirt with a denim top, you've created a casual look that has tons of sass.  Whether you do flats or heels, this look will have heads turning.
…

…
Checked Pants + Colored Top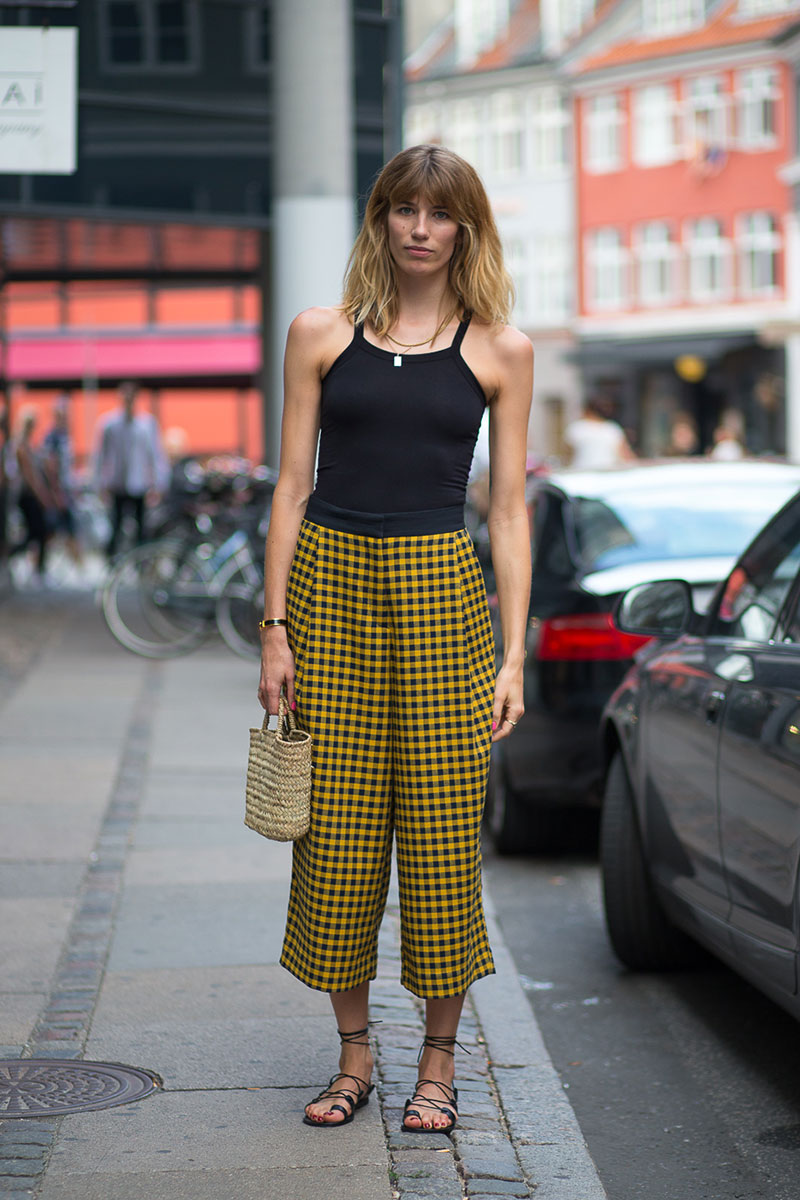 Photo by Aelida
Gingham should be on your fashion radar. It is a great way to do a neutral in a new way. Checked pants are cool enough for a night out but classy enough to way to work. Don't go for a boring white or black top. Spring means colors, so utilize pastels for on-the-go styles. Most tops will make this on-the-go style pop, but asymmetrical tops are ideal as are camis and button-down blouses.
…

…
T-Shirt + Wide Legged Pants
Photo by Pinterest
This on-the-go look is classic and there's a reason. It is chic and takes zero time to throw together. Have fun with colors and wear this look for day or night time laid back activities. Neutrals will be the best bet for work or meetings and a wide leg is a perfect day-to-night piece!
…

…
Denim Jacket + Booties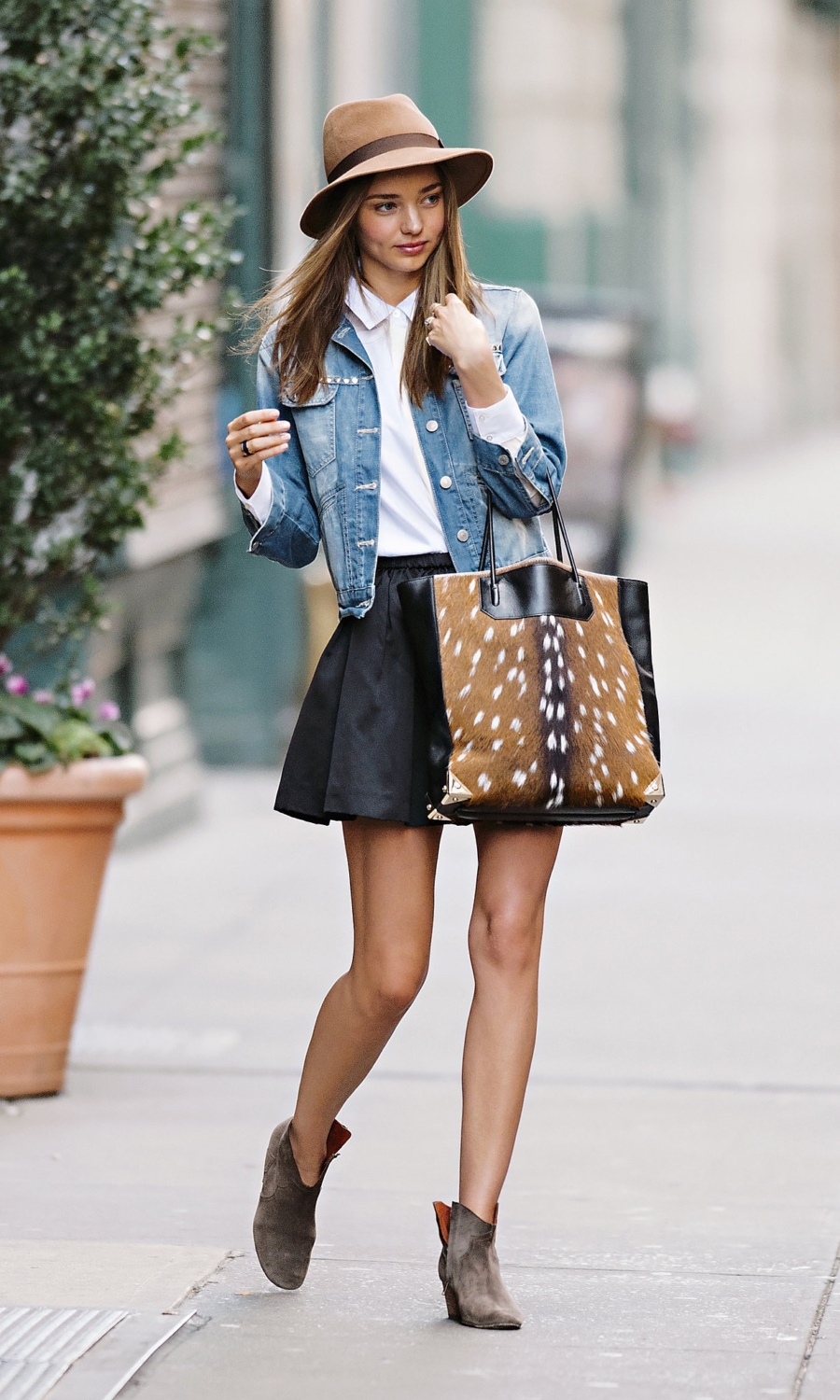 Photo by Nicky
The distressed denim jacket is must-have and makes for a great on-the-go styles combo. It goes with almost every outfit which makes it as versatile as it is cool. Don't forget embroidered details, too. Pair a dress/skirt of any color with a denim jacket and you've just mastered a classic ultra-chic style. Making the look a little edgy, ankle booties pull it all together and make it more comfortable than a pair of heels.
…

…