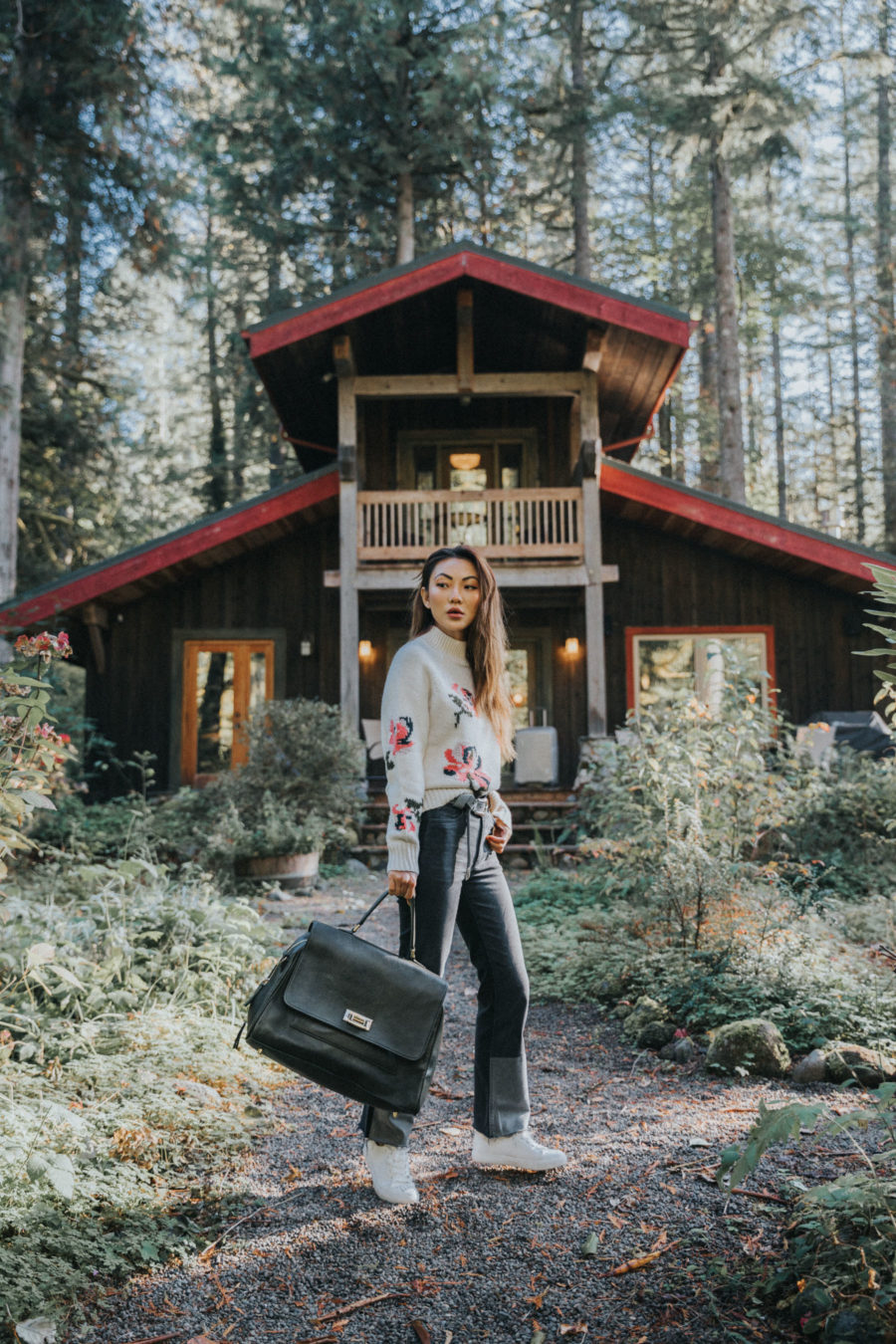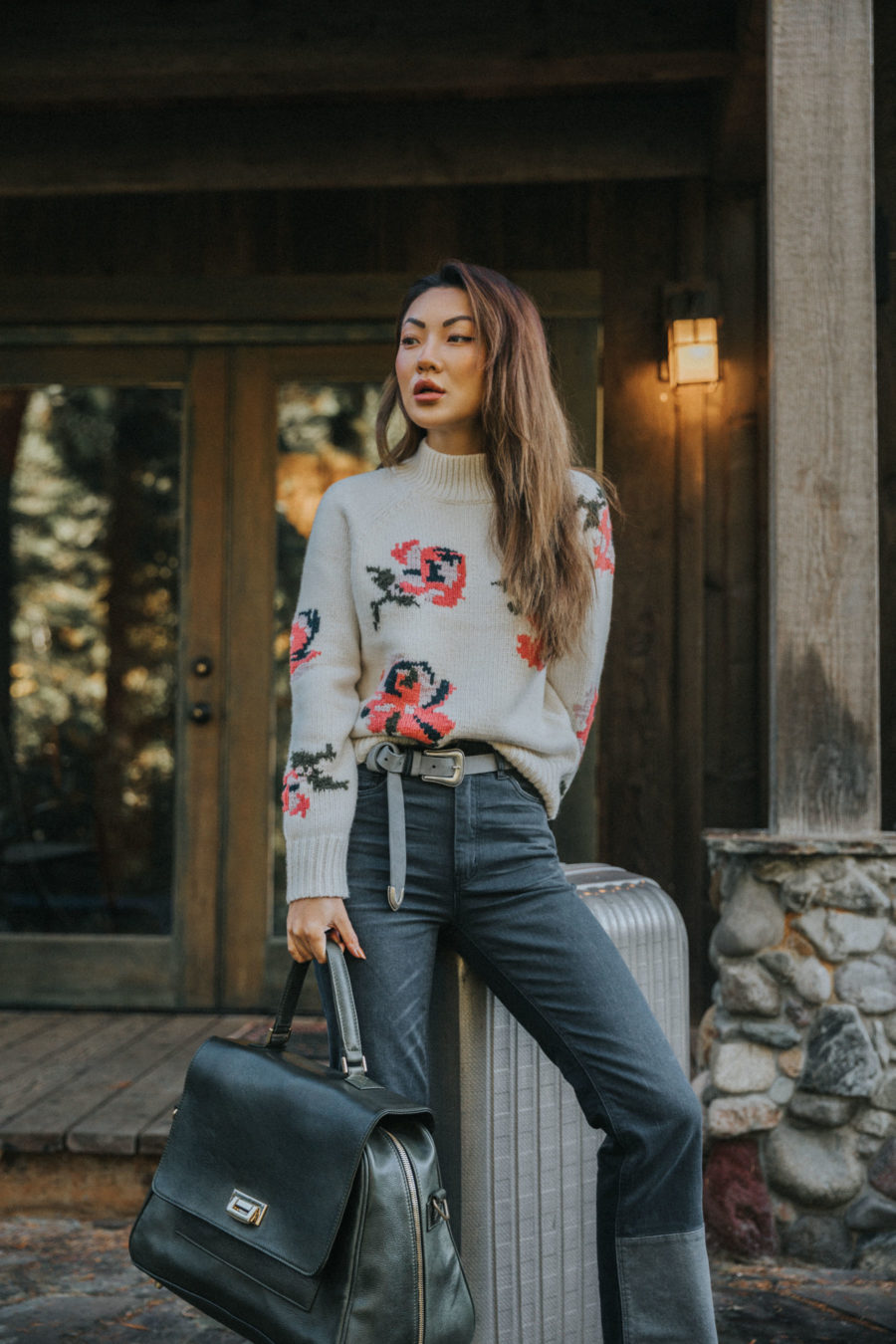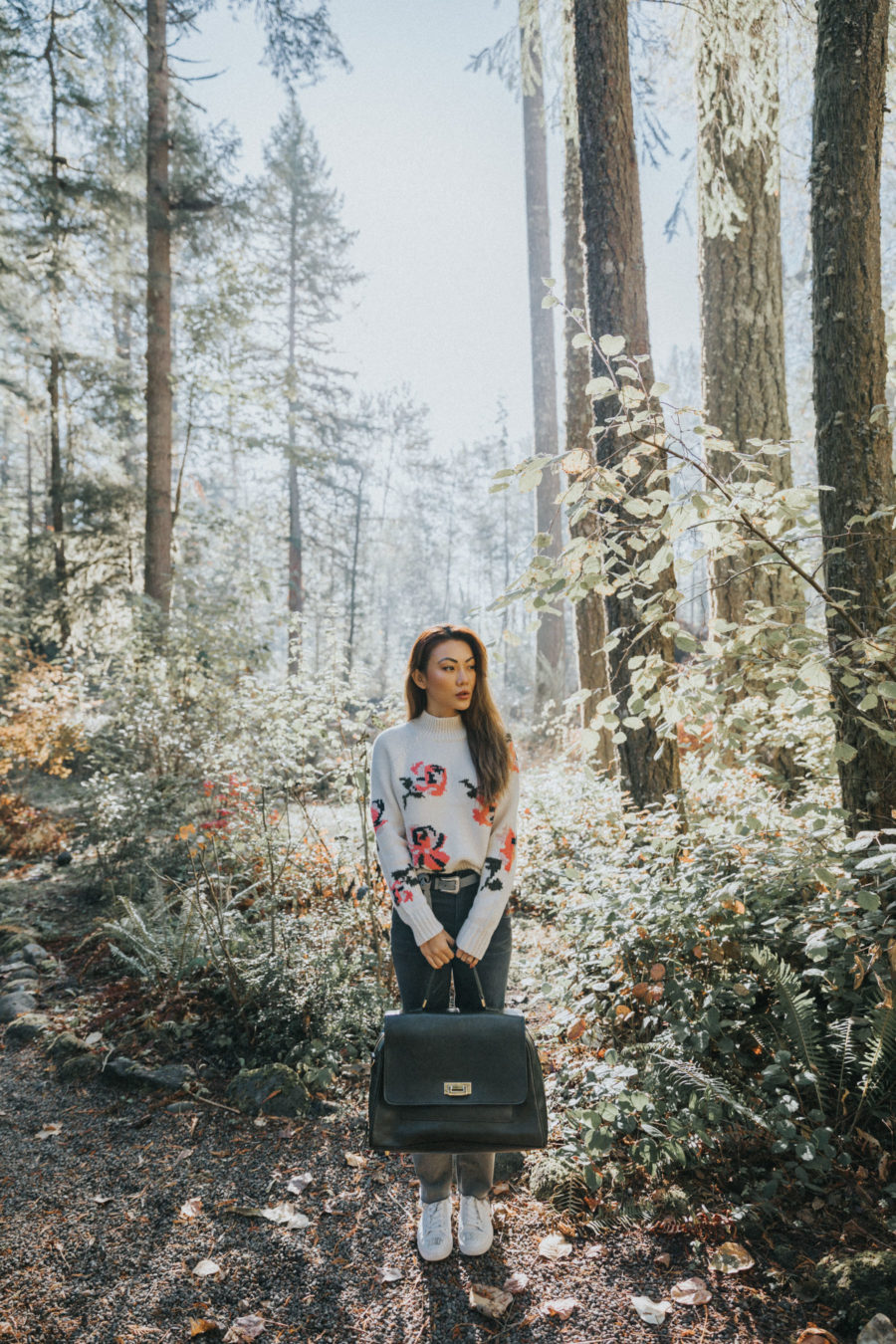 Sweater: Rebecca Taylor | Pants: Shopbop | Sneakers: Kenneth Cole | Carryall: Ectu LA
A
s much traveling as I do, especially right after fashion month, I sometimes need to get back to simplicity and away from the noise and chaos. To keep it easy and simple, all I need is just a sleek travel carryall and a few essentials. I find that traveling to a serene place that's not concrete-filled is the perfect antidote to helping me stay inspired and refreshed. It's also a great time to stash away the high-fashion frocks and return to comforting basics like denim, minimalist sneakers, and a streamlined bag.
Comfort is key when traveling and I really appreciate being able to pack light this time. I bought one carry-on bag – and that is Ectu's Palermo bag. It proved to be the ultimate travel carryall because it doubles up as a travel bag and purse. I love the high-quality build, supple leather, and modern yet classic silhouette.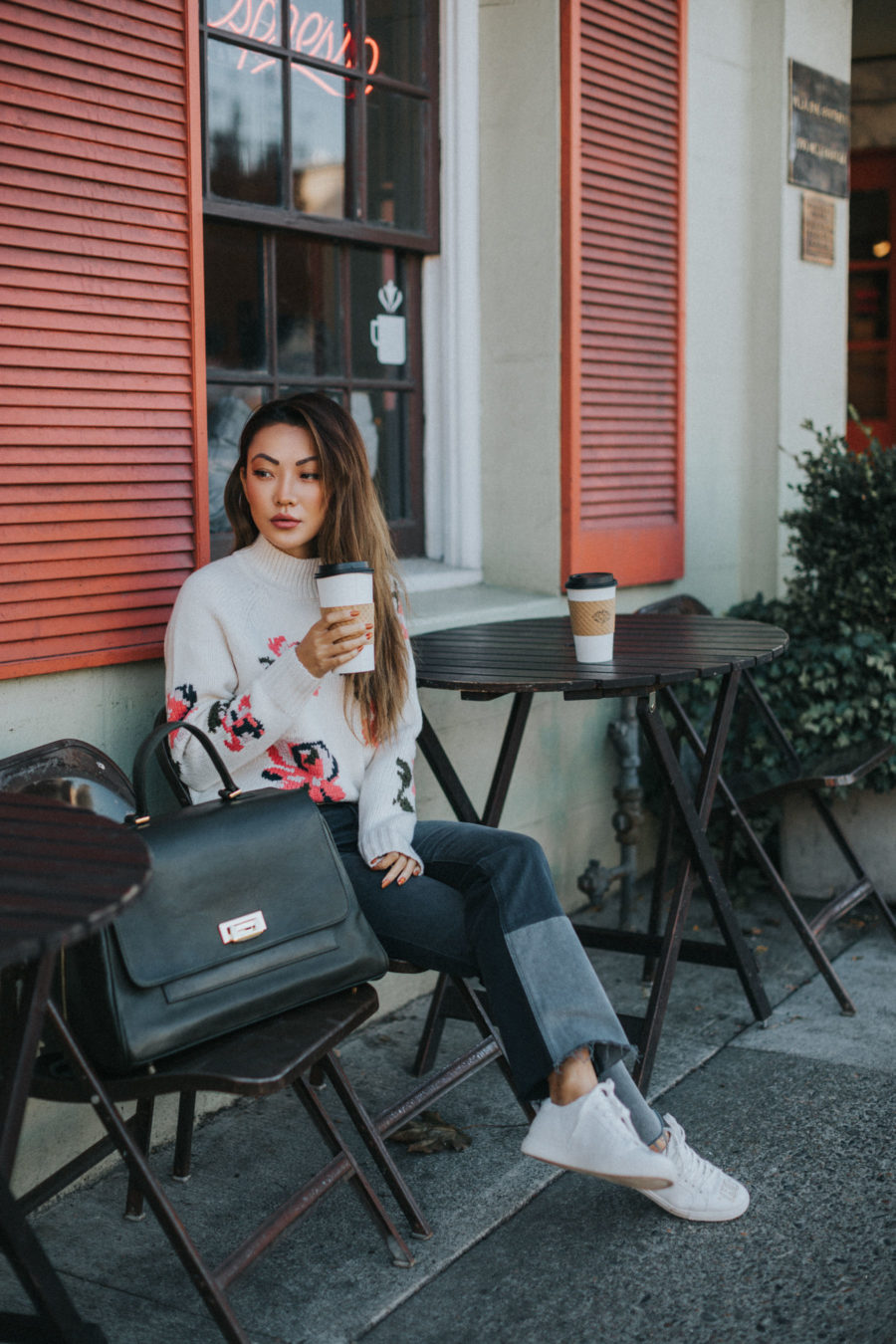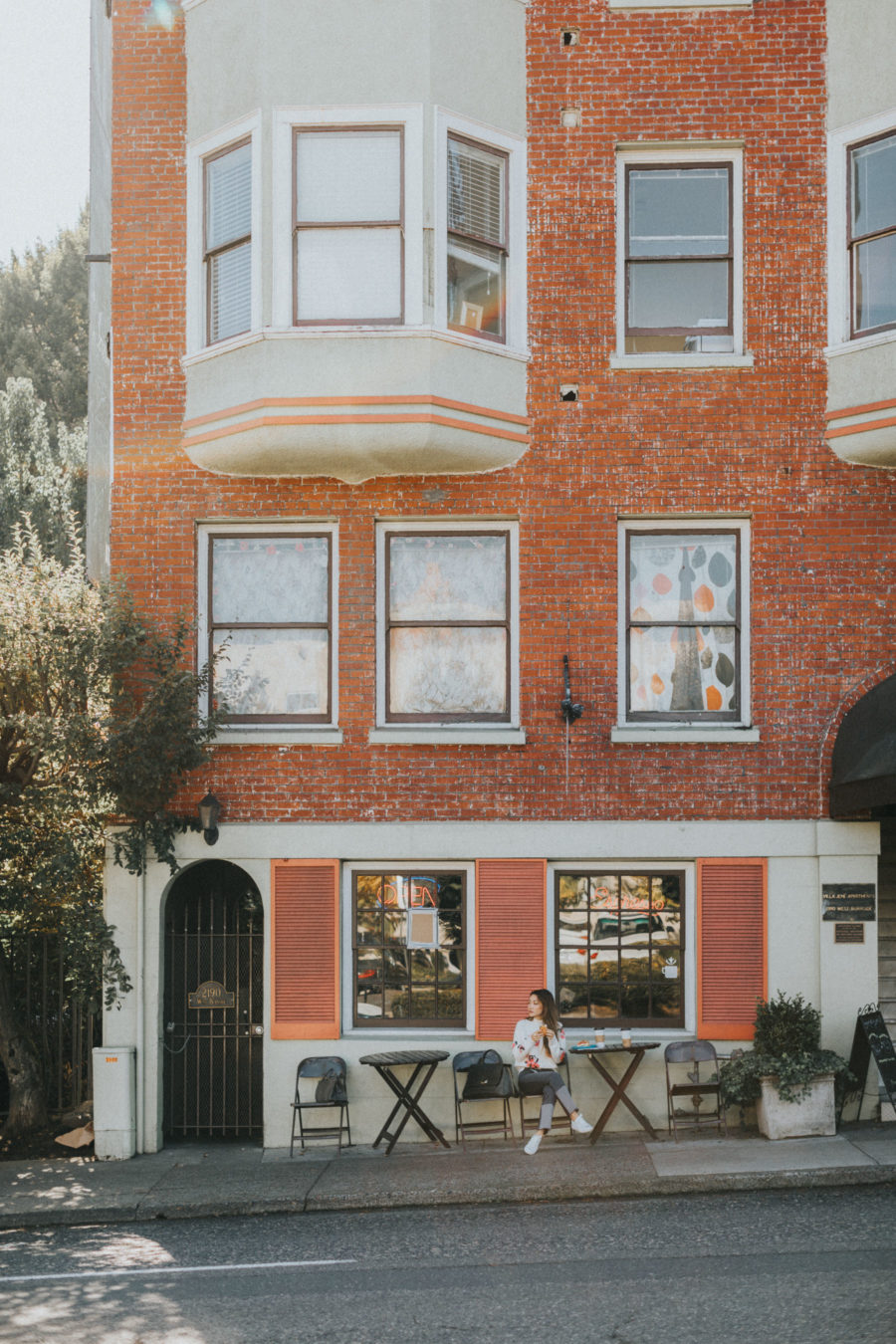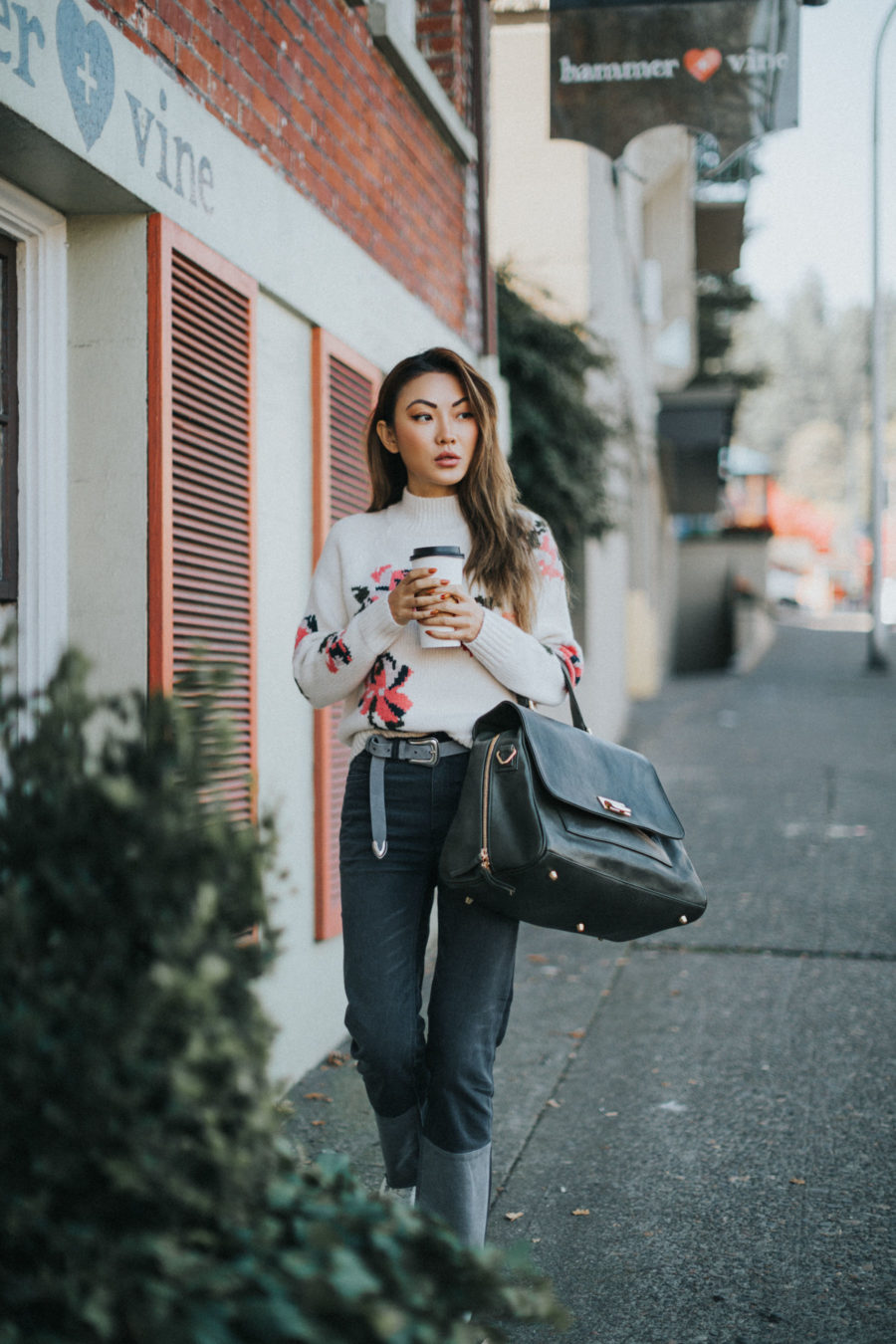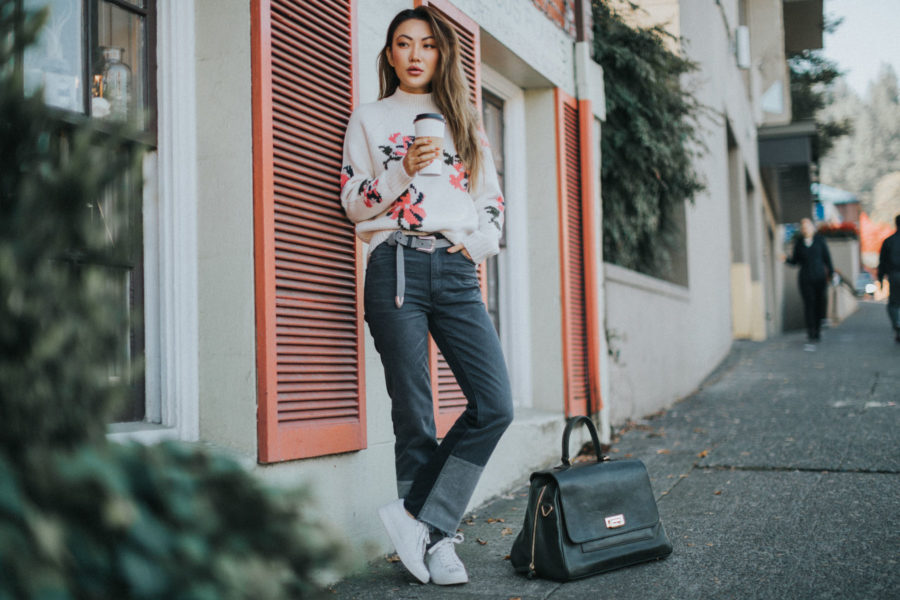 …

…
I was surprised at how this bag offers so much structure without being bulky and heavy. It's also extremely practical, fitting my travel essentials comfortably along with a few extras for my little family. Since my kids were traveling with me this time, I found it ideal for stashing away snacks, wipes, and my beauty necessities (plus my husband's wallet).
We stayed at an isolated cabin in Oregon. Which was beautiful and different from the usual places I frequent. It's time like this that I'm most grateful to have brought such a roomy weekender. I'm able to pack it with everything I need no matter where I go. Unlike NYC or Paris, I don't have an abundance of shops at my fingertips.
My favorite thing about the Palermo is that I can carry it throughout the day. It keeps me without looking ridiculous trotting around with a larger travel carryall bag. This carryall also looks great with your everyday denim outfit but easily works with dressier ensembles for the evening because of the tailored look. If you're traveling for work or for leisure, the Palermo is the perfect travel companion while elevating your airport style.