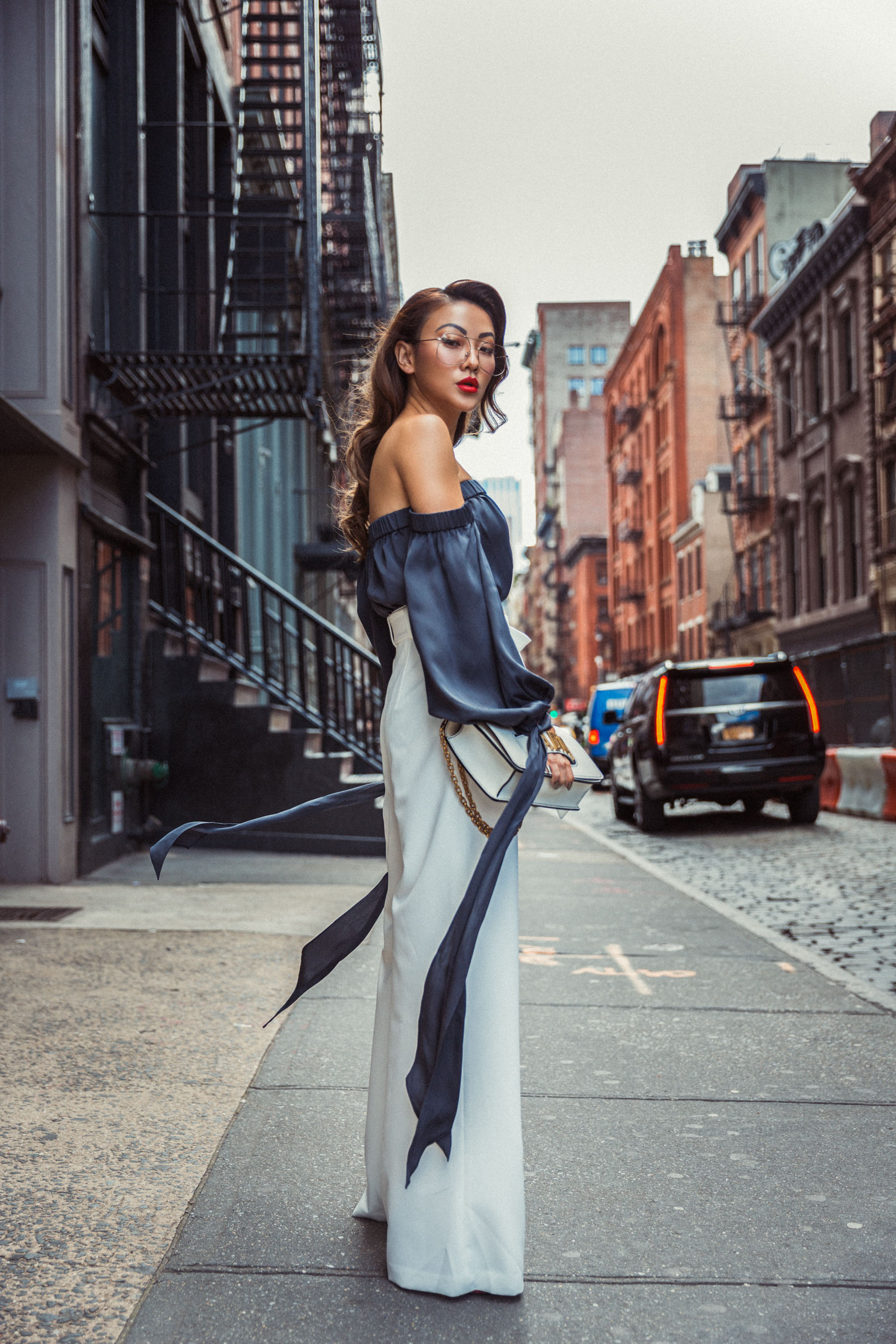 Milly Blue Off-The-Shoulder Top (Similar) | Milly White Trousers | Dior J'Adior Handbag | Clear Aviator Glasses Similar
T
his week leads us right into fashion week, which means the frenzy commences in T-4. I wanted to do something a little different this year and share my tips for surviving fashion week that I feel are the MOST crucial. I know there's a lot of idolizing and glamorizing that goes into the idea fashion week, but it's not always clear-cut – and it's always overwhelming and crazy hectic. I still learn something new season after season even though I've attended many times. This year, you'll catch me at
all four fashion capitals
, so be sure to follow along on
Instagram
and get the scoop on all the BTS action.
…

…
If you have goals of attending or making your first debut this coming week, make note of my tips for surviving fashion week below.
On planning outfits…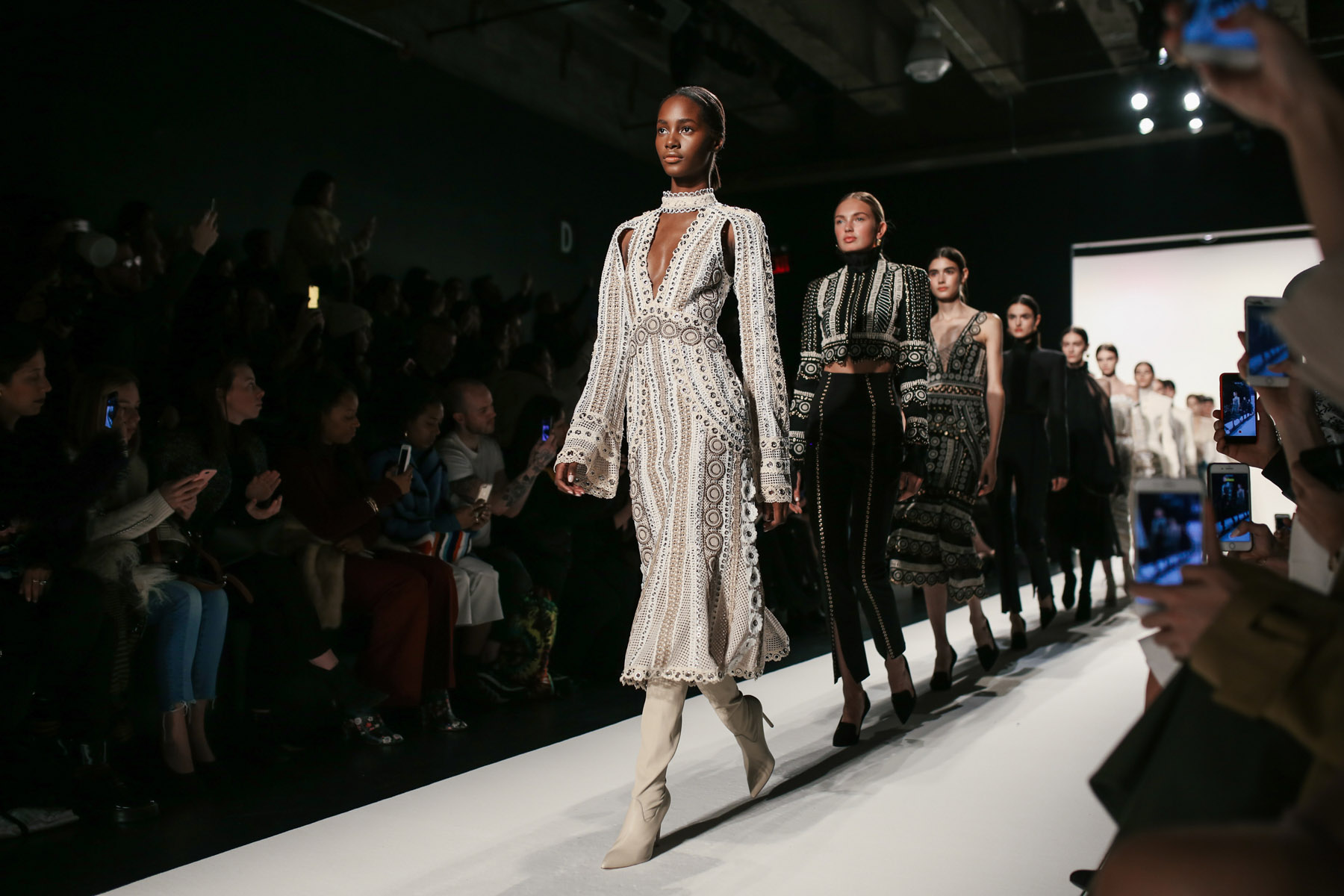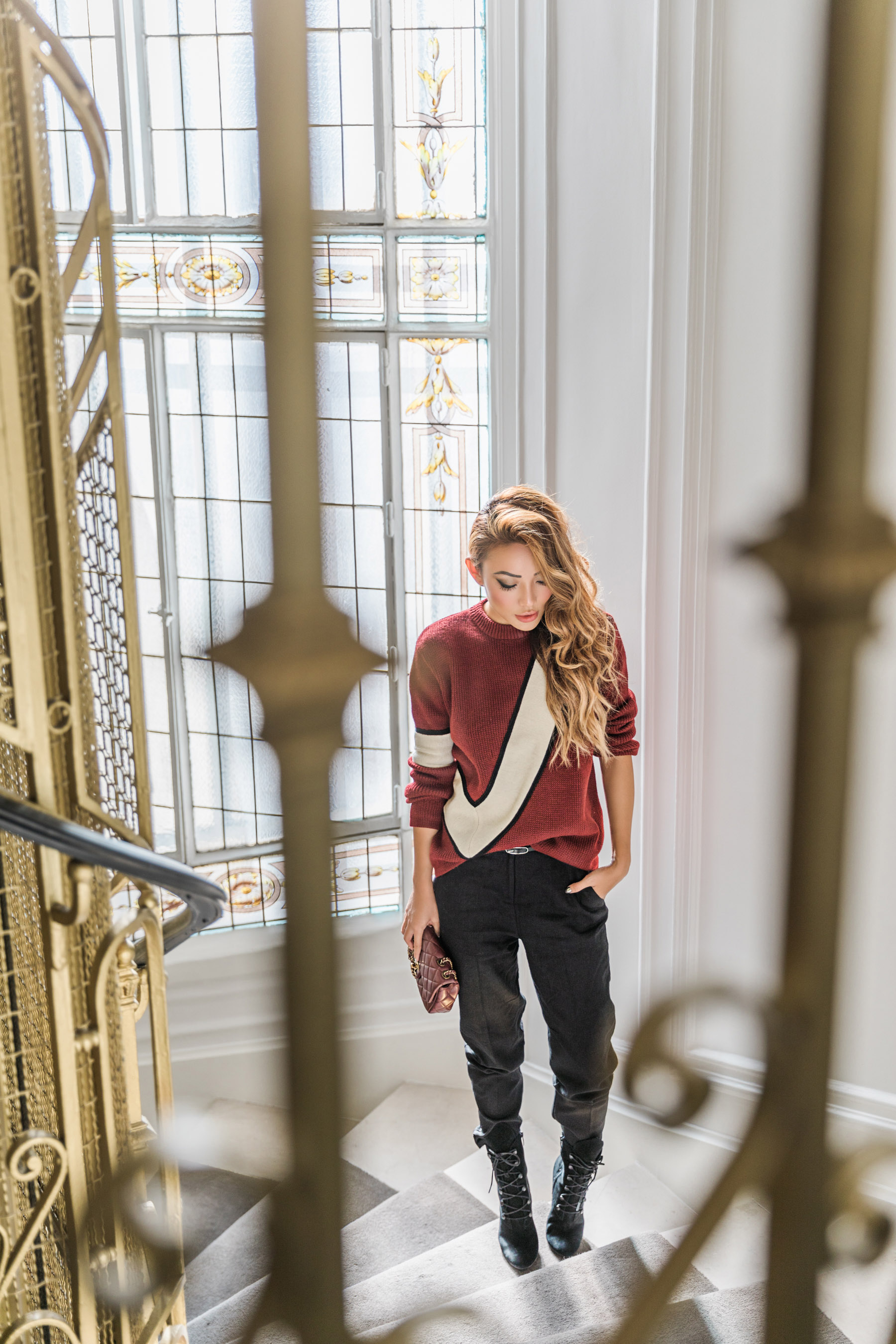 My #1 tip is to always plan your outfits at least two weeks in advance
. As self-absorbed as this sounds, it's is high-time for potentially getting shot. You may or may not get shot; however, if you happen to get spotted by a photographer, then at least you were properly dressed as this can also open up doors for future jobs and collaborations.
Make sure you try all your outfits on beforehand and bring extras just in case you change your mind at the last minute (like I always do). Rachel Zoe once said mirrors lie but photos don't. I couldn't agree more, so I always do a trial run by snapping photos of me in my final looks, and then I save them into a folder on my phone. This helps tremendously with packing so I can keep track of exactly what I need to bring and which shoes or accessories go with which outfit.
Also, never think you'll have it figured out when the day comes because you won't. The morning of shows, things can change drastically depending on my mood. I don't always stick with what I originally planned – that's where packing extras come in handy.
Pro Tip: Do some research on the designers you're seeing and know who you're wearing because photographers will sometimes ask about your outfit.
If you know me, I'm terrible with designer names and pronunciation, so I usually try to YouTube it beforehand. That way when someone asks, I don't just stand there like a fool (done that before!).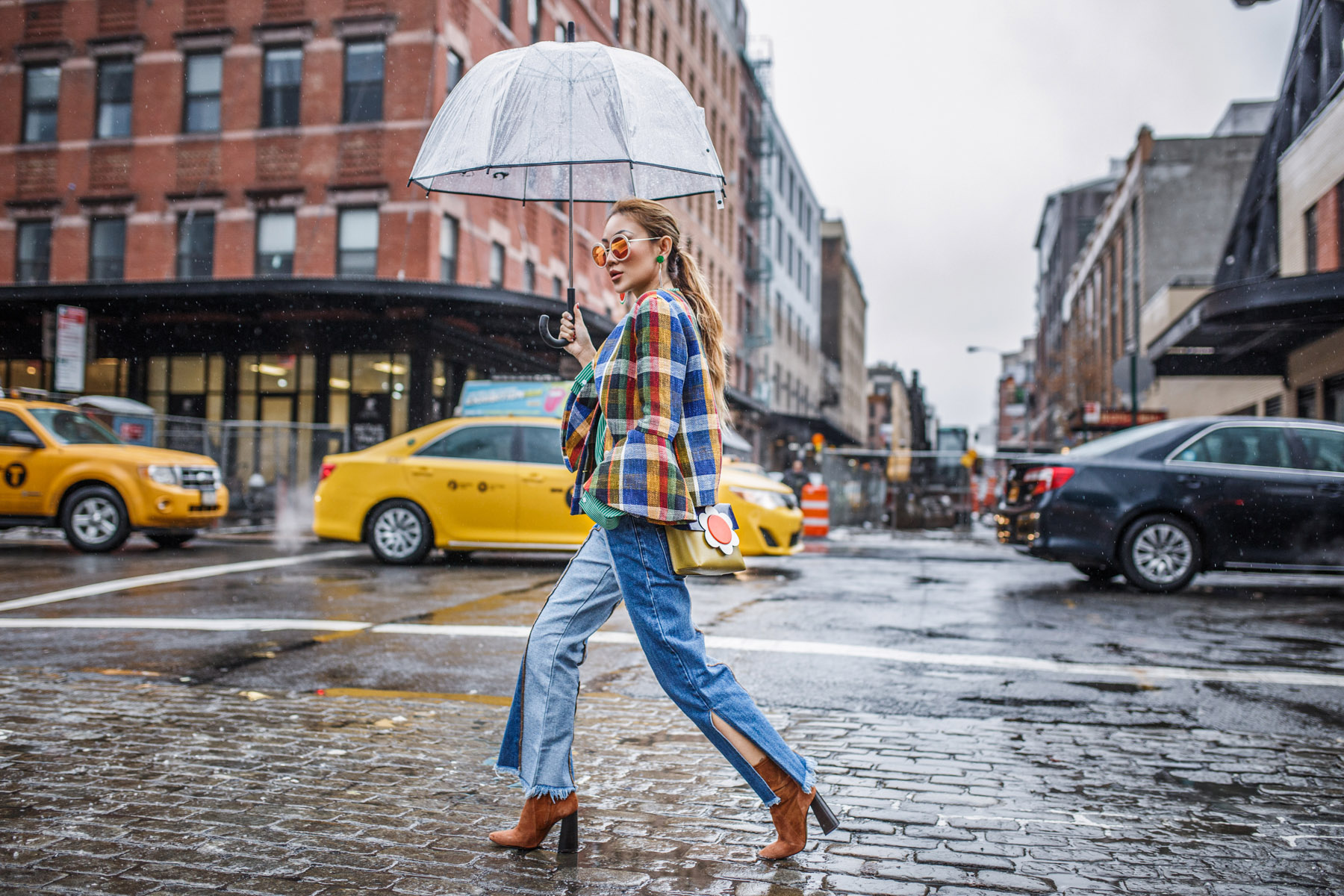 On staying organized and double checking everything…
I would love to attend every show I'm invited to, but this is impossible. And even when I'm selective about shows, it's still extremely difficult to cover them all. Fashion week is just an incredibly fast-paced environment – and it can be easy to miss out on the important things if you're slightly unorganized.
I highly recommend making an excel spreadsheet of your schedule that contains the following:
– Show name or event
– Exact time
– Address 
Then sync it up to your calendar. During any downtime or breaks, check Google maps to see how long it will take to get to the next venue so you know exactly when you need to leave in order to arrive on time.
Always check and double check that your information is right!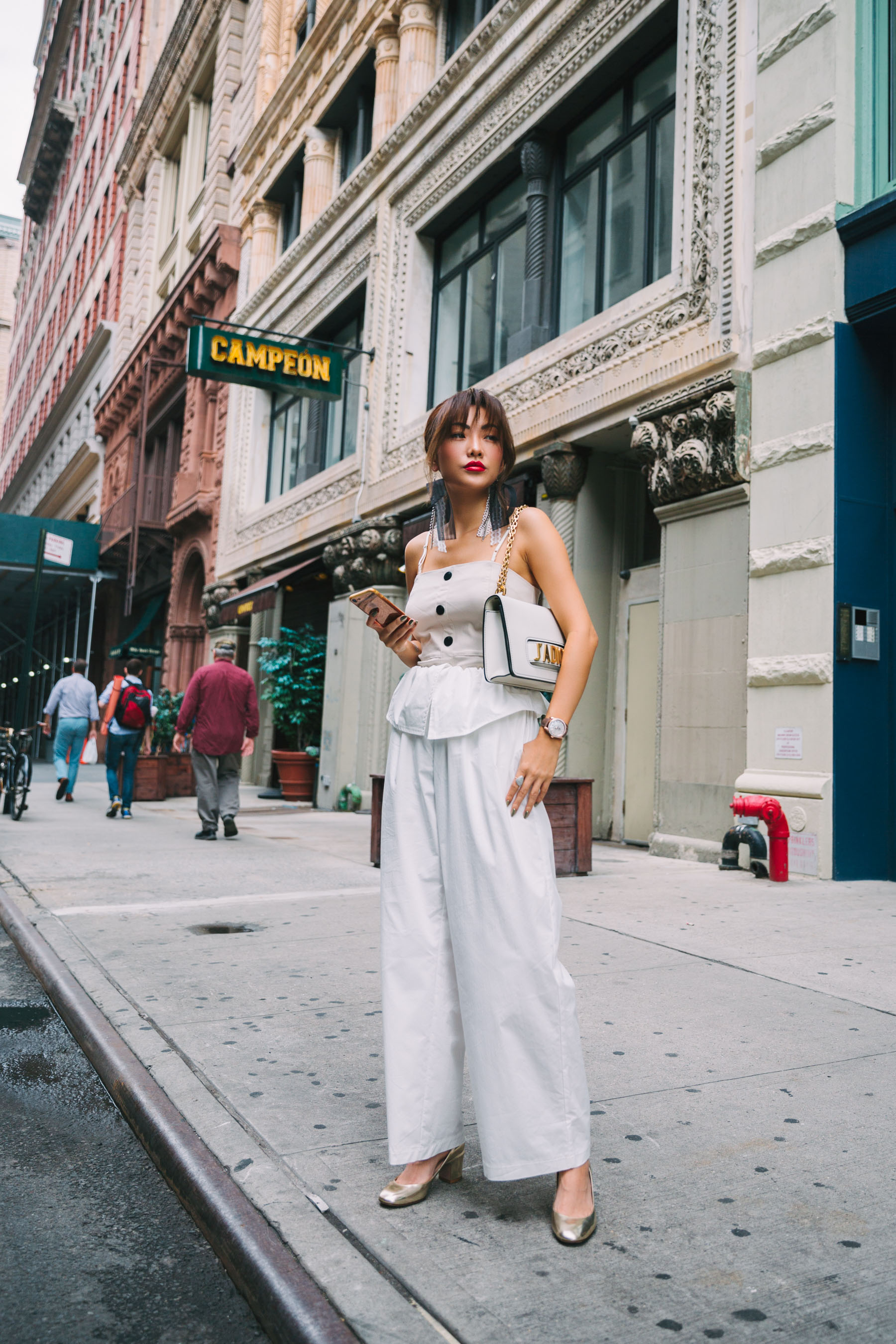 If it's your first fashion week, give yourself extra time to find the venue because they can sometimes be confusing to locate. Be mindful that no matter how prepared you are, delays from one show can make you late to another. These things are beyond your control, so it's best to just keep calm and carry on.
Pro Tip: Get on GPS Radar and use it to organize your events and invites. You can export your show schedule from here and import it into the iCal section of excel. You'll then have everything in one organized, accessible place.
On changing outfits and time management…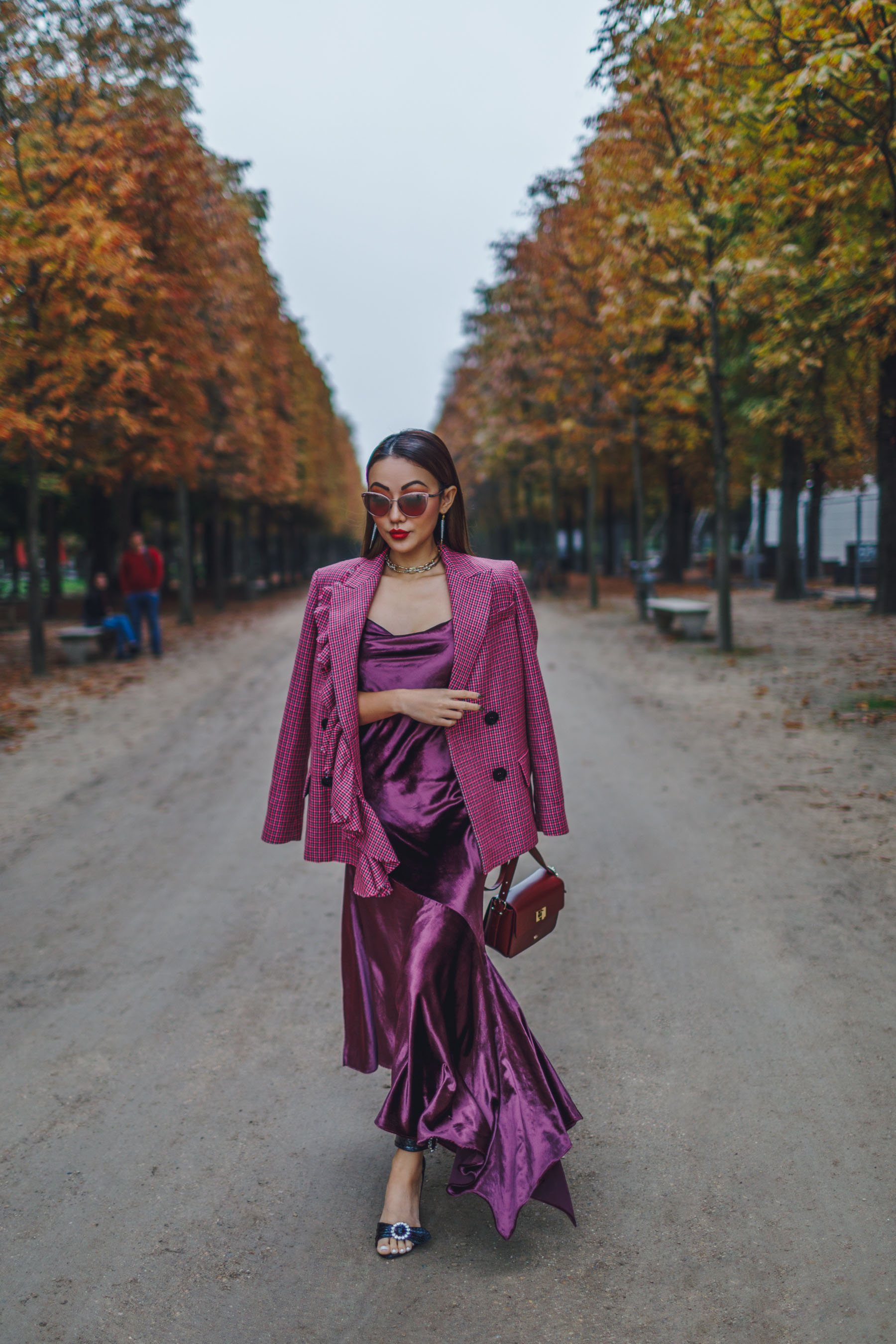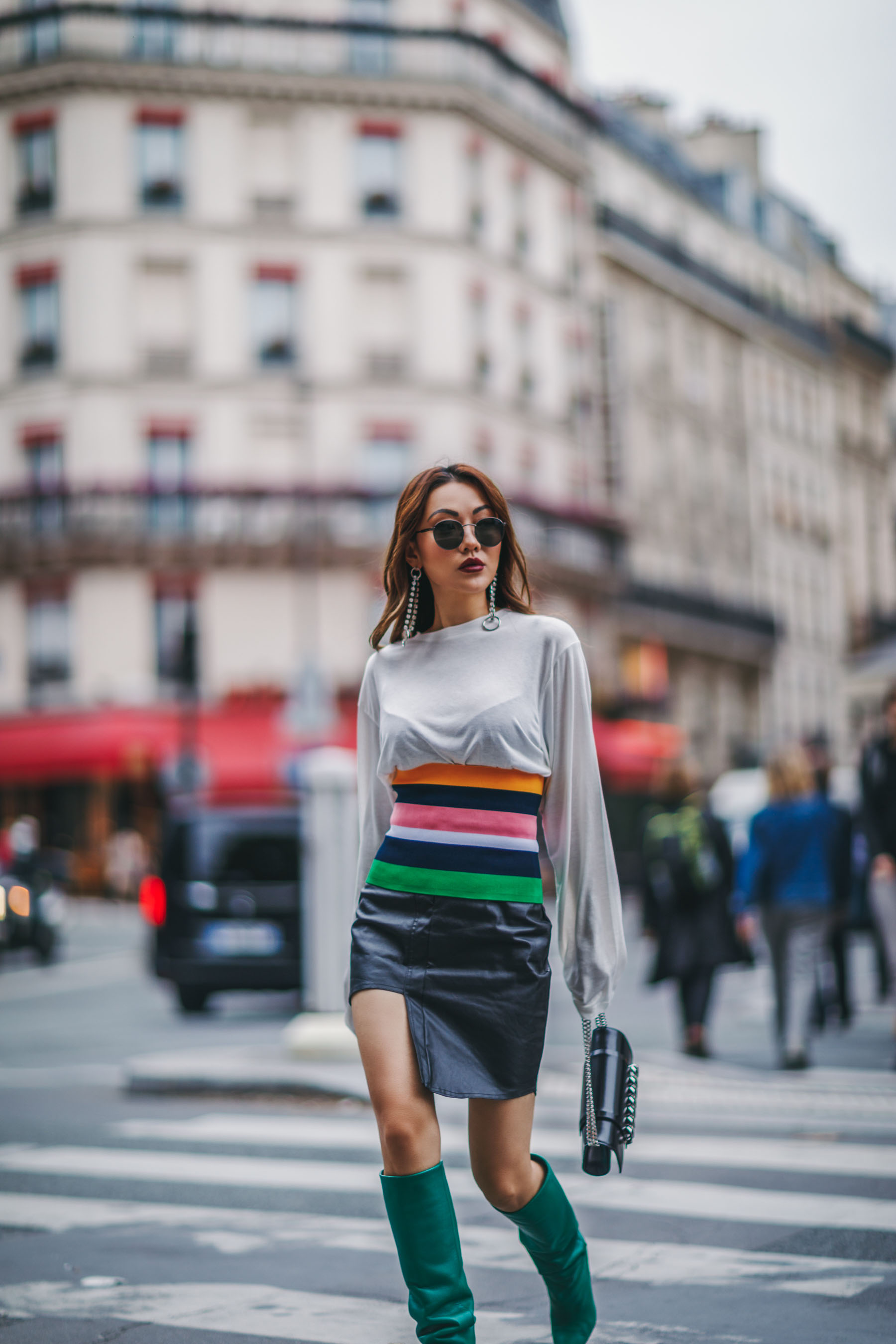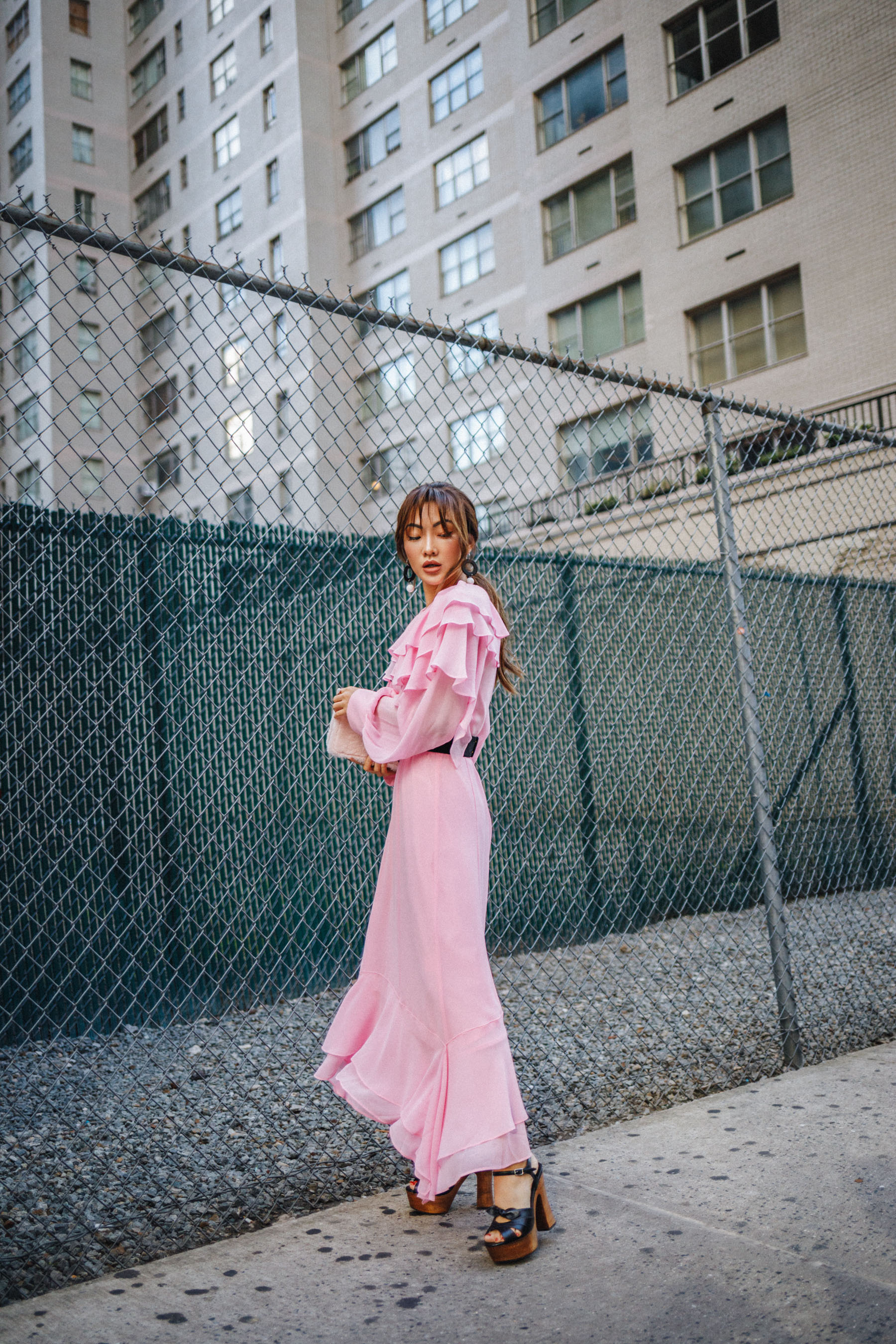 The traffic in NYC is no joke, which makes it a logistical nightmare so you have to manage your time wisely. Something that needs to be factored here are multiple outfit changes. You'll often see bloggers changing outfits many times throughout a single day, which is exhausting.
The time it takes to go from a showroom to a venue or back to your hotel is super time consuming.
As a result, I've reverted to only two outfits max per day. Plus, with all the events, parties, and shows that happen in a single day, you'll have the energy sucked out of you. I have chosen to skip most after parties so I can get work done and get some sleep. This has helped me tremendously in properly preparing for the following day's work.
Pro Tip: Everyone has their own formula, but if you're looking to do multiple outfit changes in one day, know that you'll have very little time to execute so have a plan (or back up plan) – or be open to changing as you're en route or in the bathroom of a nearby cafe (you might need an assistant with you). I have personally always gone back to my hotel or Airbnb.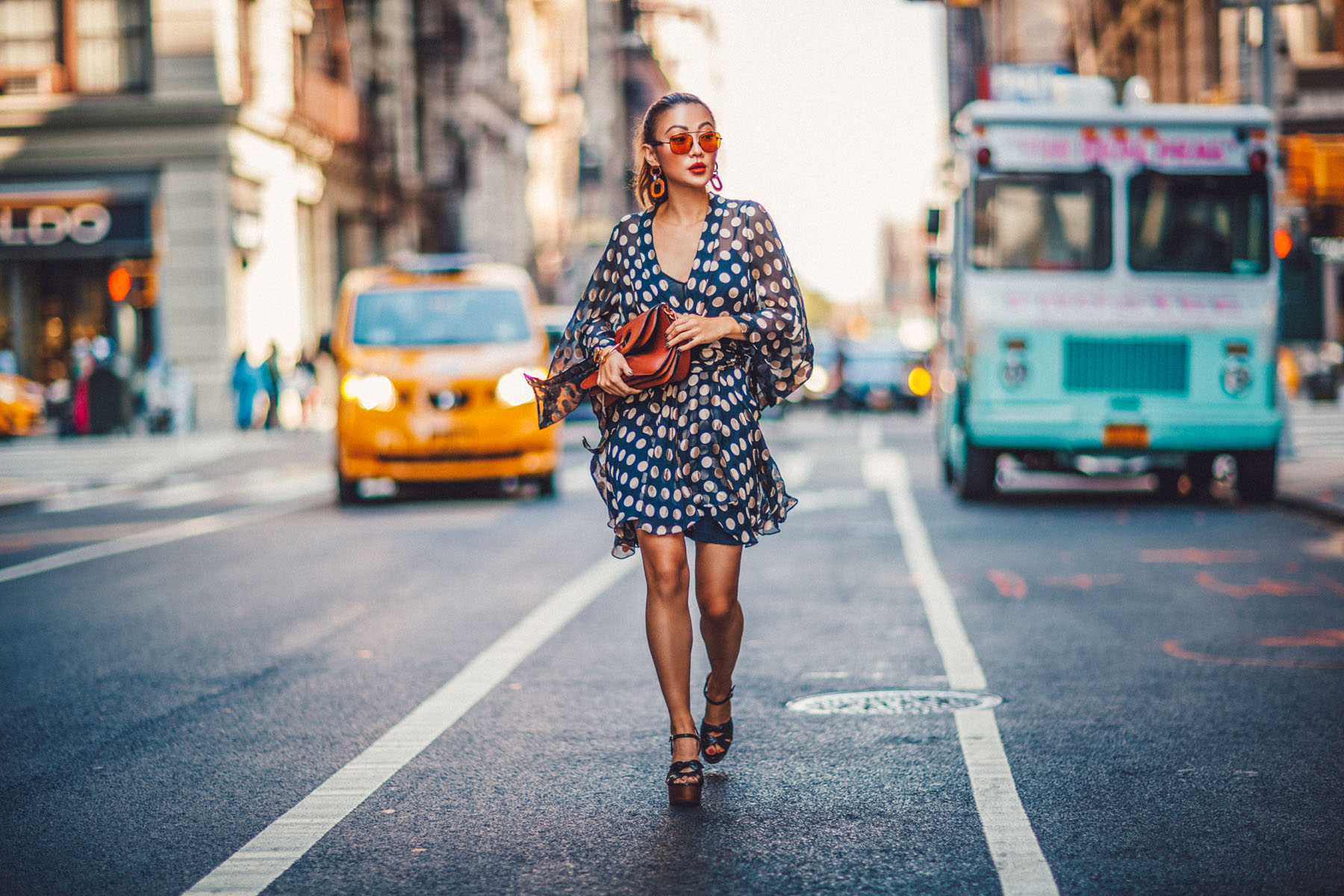 On my fashion week survival kit…
There are a few things that I've learned to always have handy during fashion week: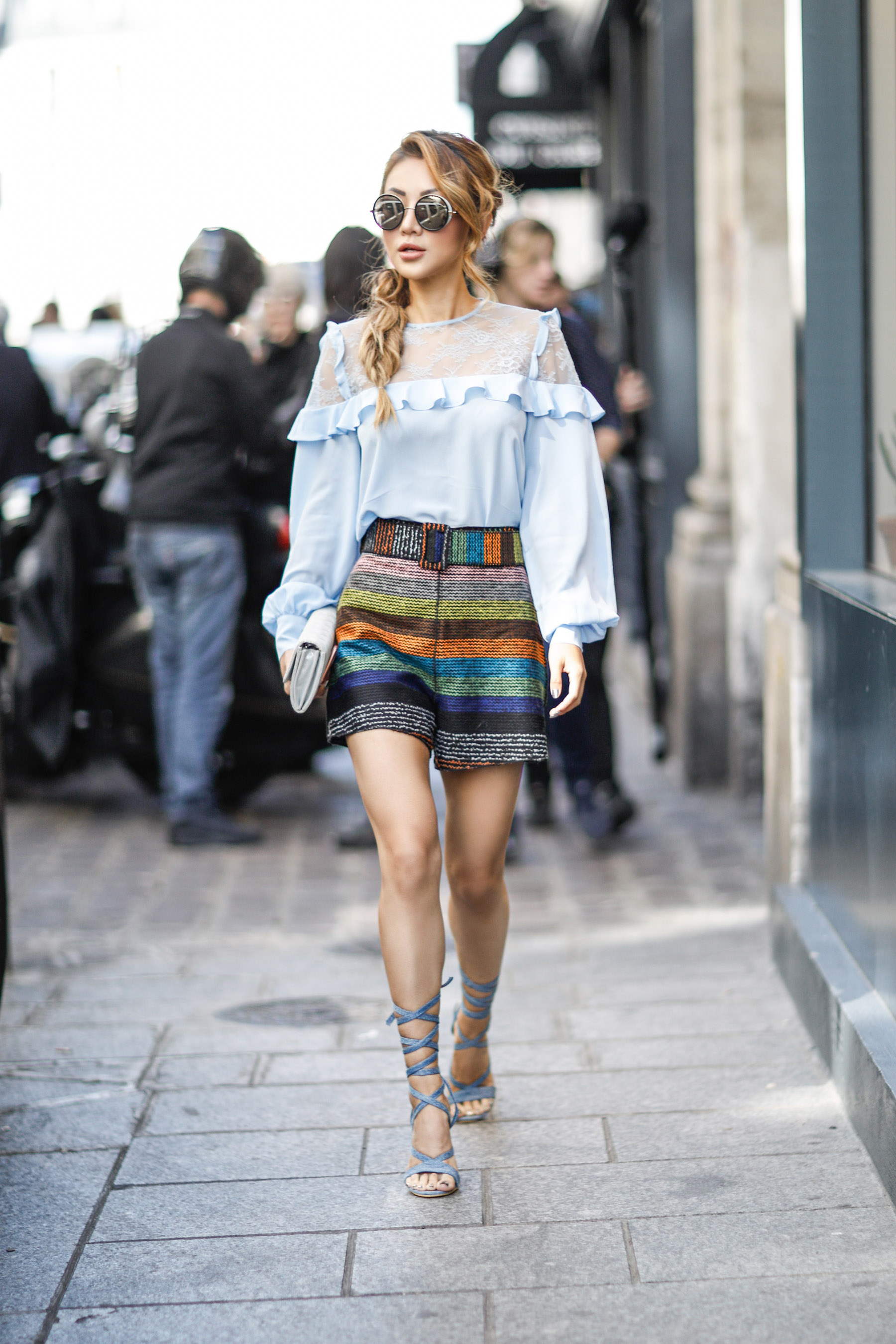 –
Steamer
(or
THIS ONE
for international fashion weeks)
–
Lint roller
–
Safety pins
–
Power bars
–
Your phone
–
Portable charger
(I swear by this one)
–
Outlet adaptor
for traveling
–
Sunglasses
First things first – food. You may not get to eat lunch, so ALWAYS have breakfast because you need the energy to jumpstart a hectic day. Also, no one ever has time for food which leads me into my next point – power bars. Pack a few in your purse in case you need a quick pick-me-up. No one wants to be around someone hangry at fashion week.
As for your clothes, they'll always wrinkle up when packed into a luggage. So as soon as you arrive to your destination, take everything out and hang them up. Hotels and Airbnbs usually provide an iron, but a steamer is best for delicate fabrics. That means bring your own – I highly recommend this one . A lint roller is also essential for keeping your clothes crisp and pristine.
Safety pins are the ultimate MUST. Be sure to have lots of them handy because they're the best for keeping things tucked and in place – or making something fit when it's too loose. And then finally, NEVER forget your phone AND a portable charger because you'll feel handicapped without those two things in a scampering environment.
Pro Tip: Always have a pair of sunnies within reach to combat the harsh sun or just to covered tired eyes. It's one of my favorite FW accessories.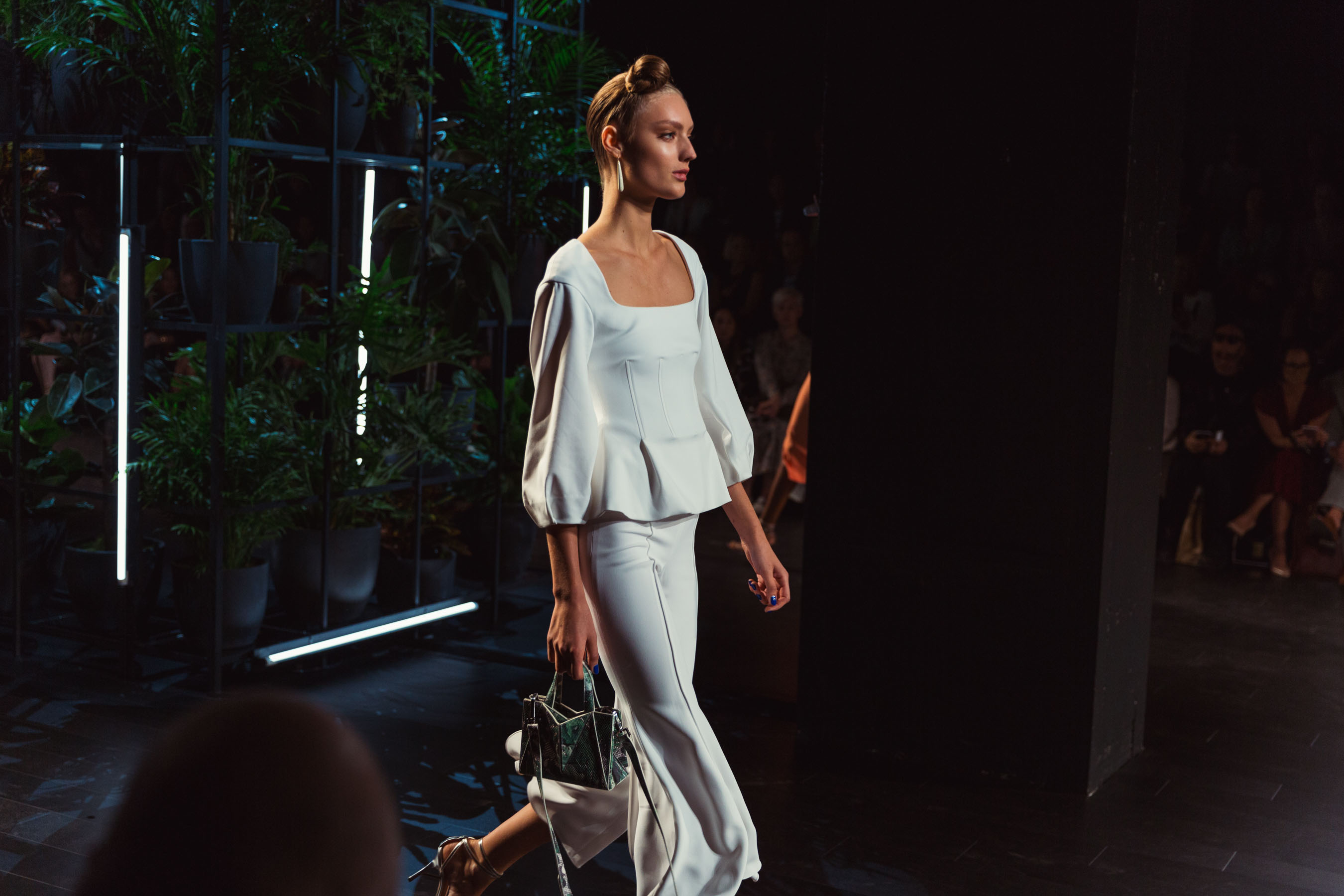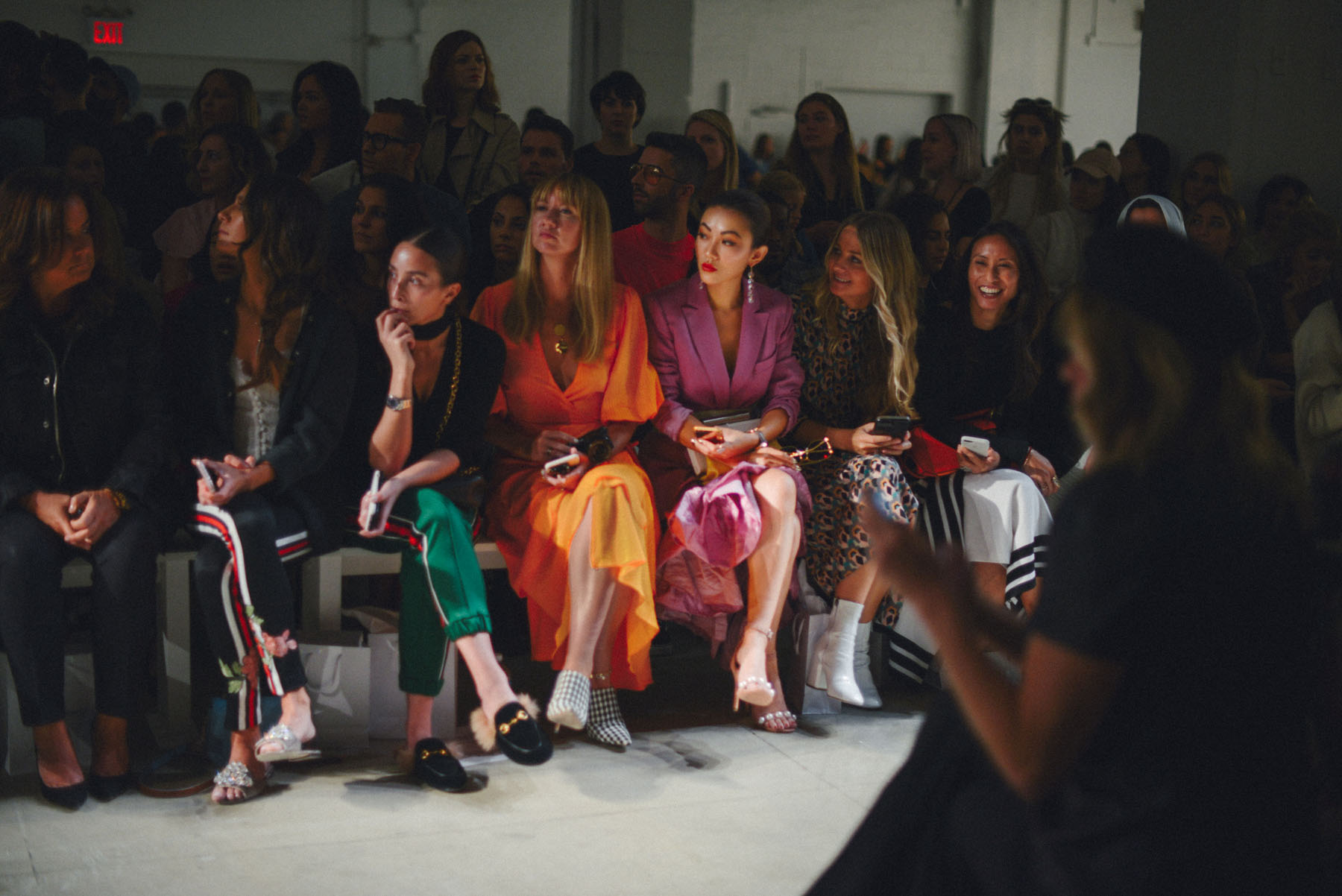 On proper fashion week etiquette…
I have one huge callout here that actually bugs me personally – and that is when someone holds their arm out to take photos or videos during a show throughout the entire time. It's distracting and destructive for others around you who are also trying to provide coverage.
Pro Tip: Take your photos or quick video and then retract your phone. We're all here for the same purpose so be considerate of other attendees.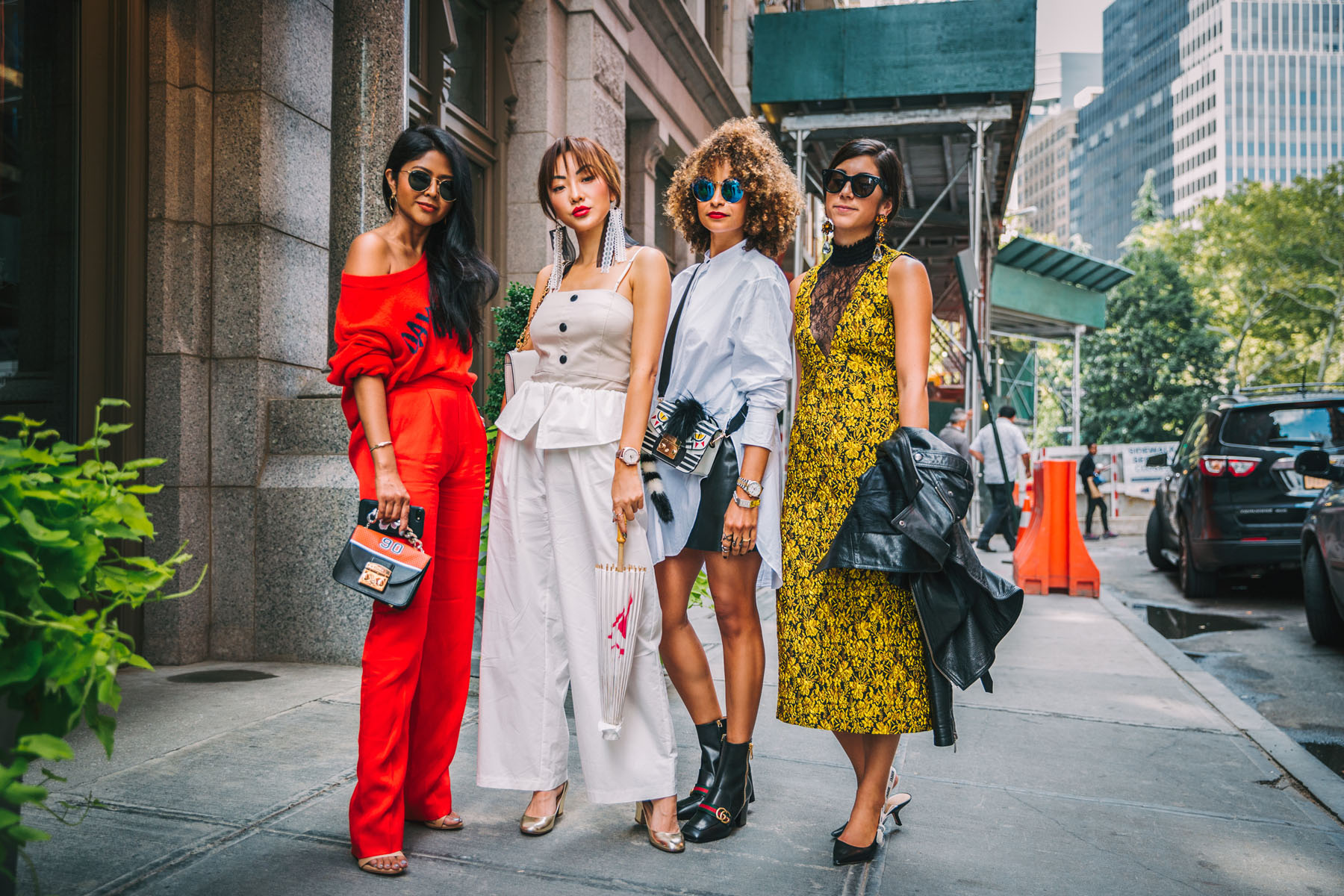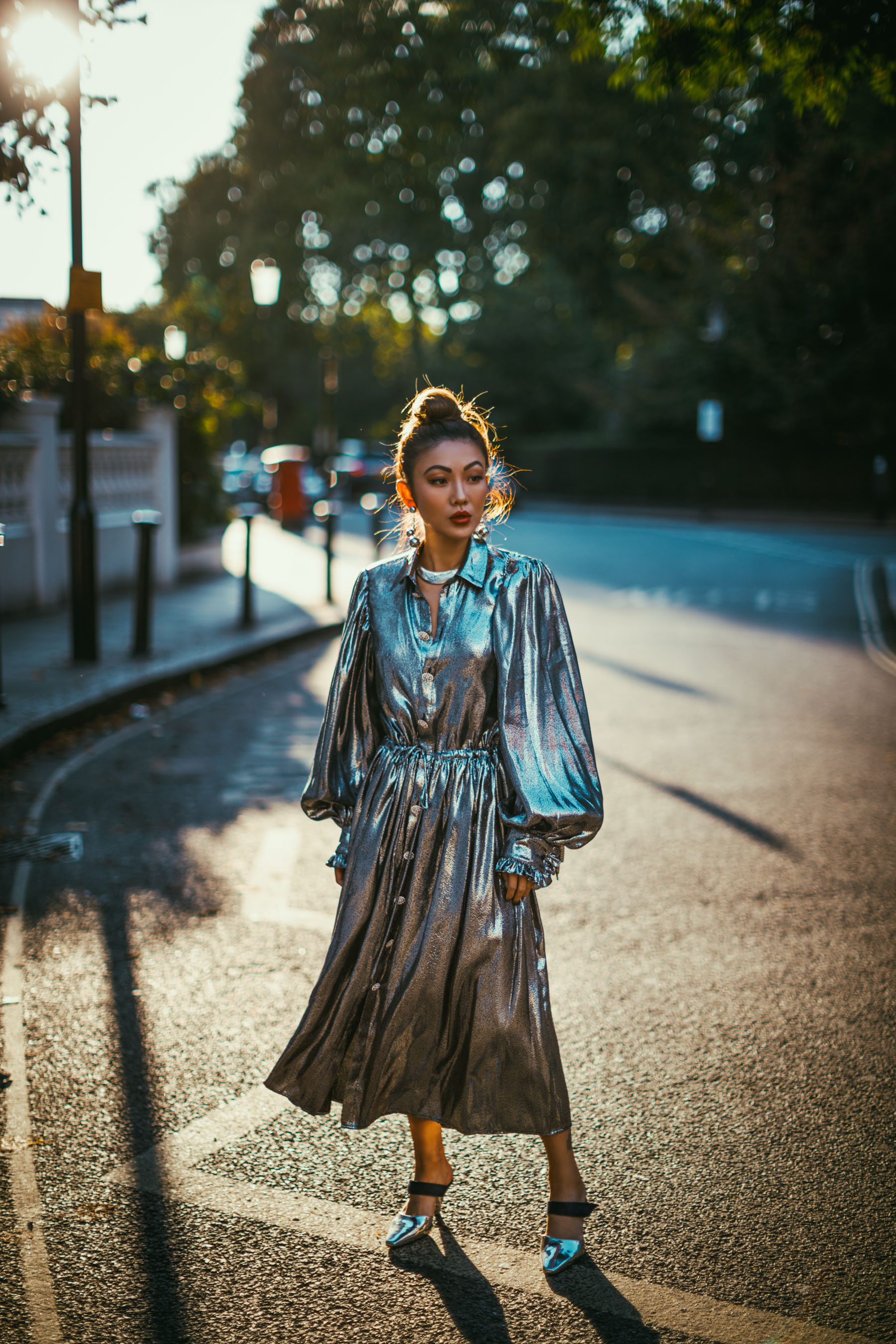 On the "rules of fashion week"…
You will read lots of fashion week survival tips like, "don't steal another person's seats, bring your business card, or don't wait around the entrance". While I feel like these are all great things to keep in mind, don't feel like you always have to play by the rules. I have broken many rules…
Sometimes, hovering by the entrance means getting to stand in the back once everyone has been seated. We all start somewhere even if that means standing – and that is ok. It can help you get runway photos that you can share with a designer the next season, and it may open doors to other opportunities – or help you get on the list for the next one.
Pro Tip: There are no hard rules to go by despite what you hear everyone else talking about. Don't be afraid to try something out of the box because you never know where it may lead you.
If there's anything particular you'd like to know or see during fashion month, please let me know below and I'll do my best to make all of it happen! Otherwise, let's get this party started!
fashion week