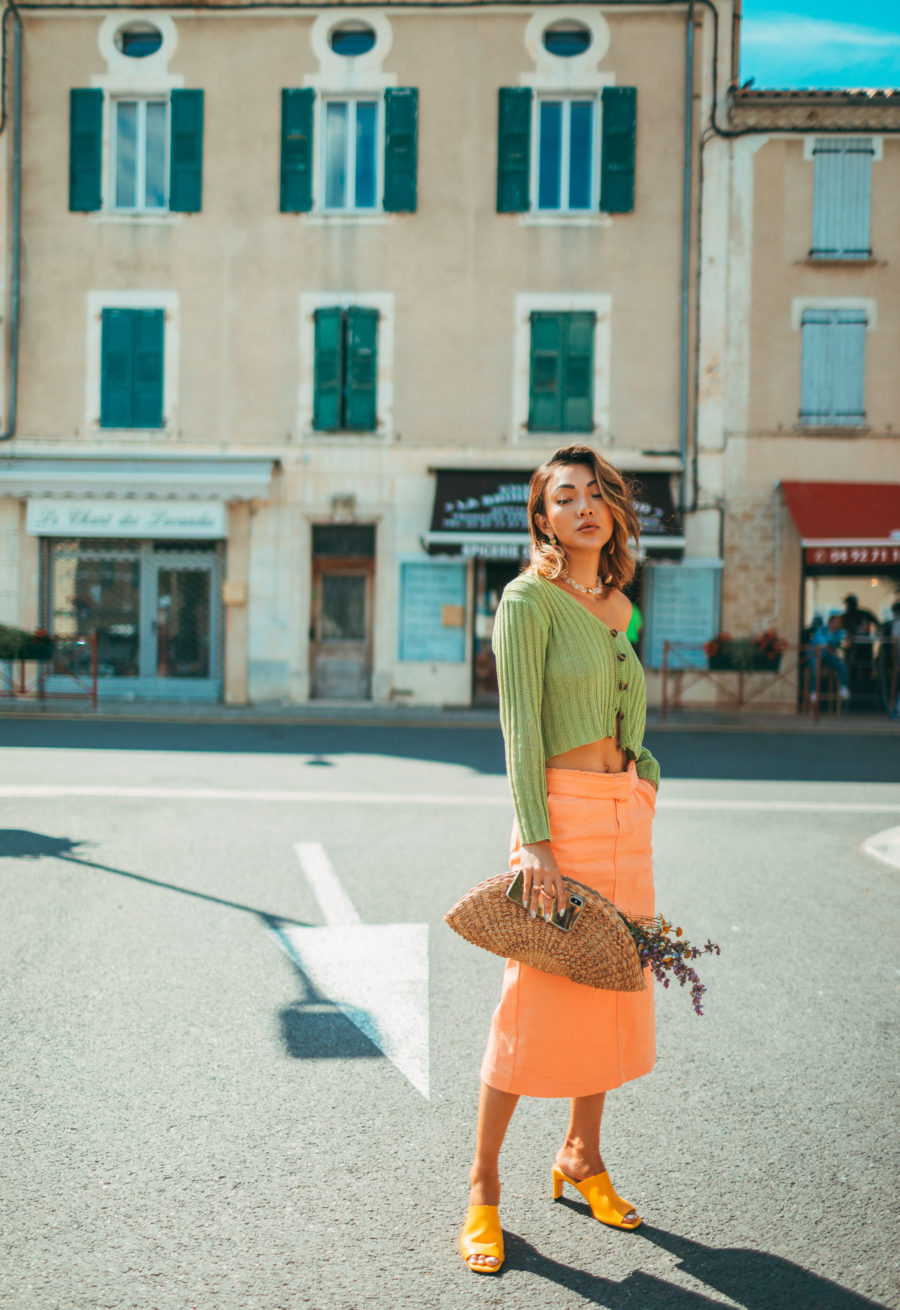 Green Cardigan Similar | Orange Skirt Similar | Yellow Mules Similar | Straw Clutch Similar
Y
ou guys know that bold-colored pieces are the bread and butter to my wardrobe. I love experimenting with colors and I think it makes for the most
eye-catching outfits
. In most cases, your outfits don't even have to be elaborate or expensive. The simple concept of color blocking instantly turns heads and makes you look more stylish. Since every season brings its own set of fresh colors, I wanted to share 5 unique color combinations you probably haven't tried yet.
…

…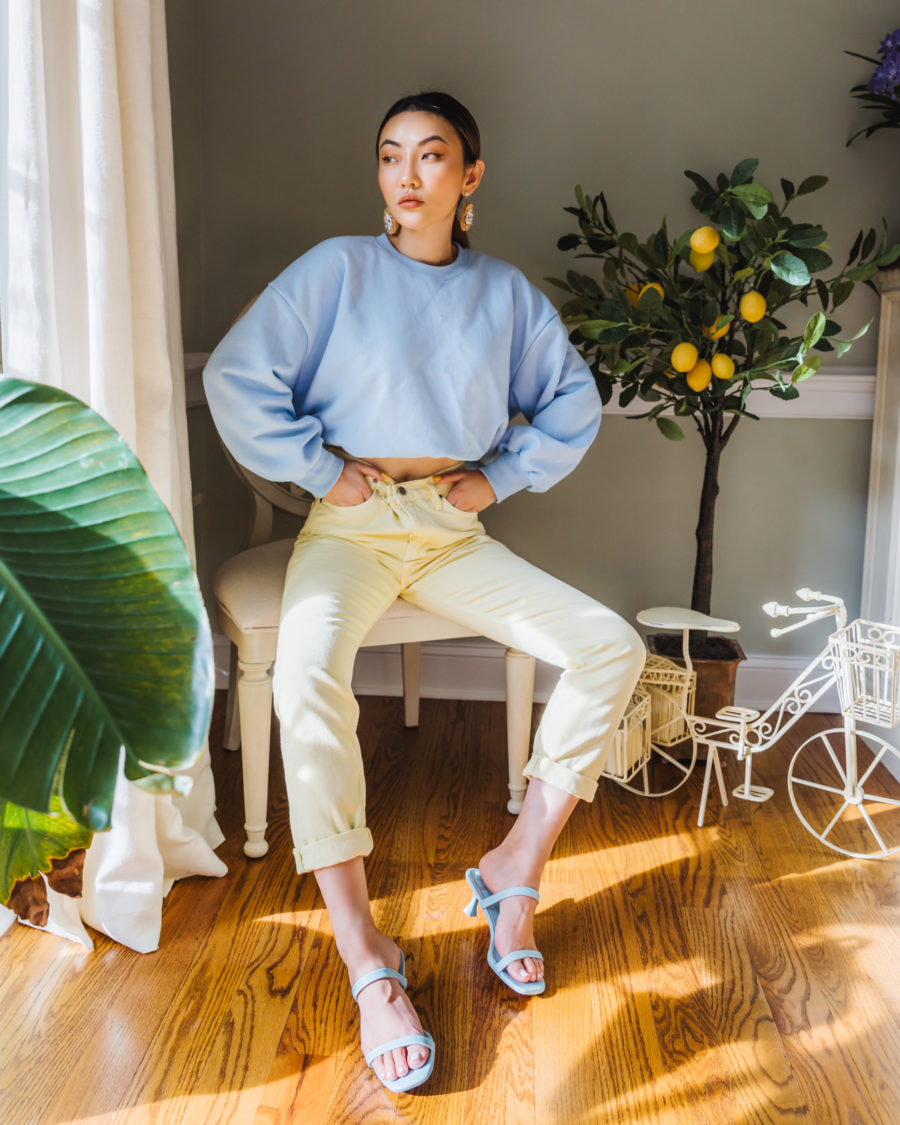 Blue + Yellow
Bold, saturated tones are definitely trickier to tackle, especially when you get to neon hues. That's why I often encourage people to play with pastels when it comes to color. Pale blue and pale yellow are a foolproof combination. It's refreshing, easy on the eyes, and fits right into the summer season. To rock this color combo, pair a light blue bodysuit with some yellow trousers.
…

…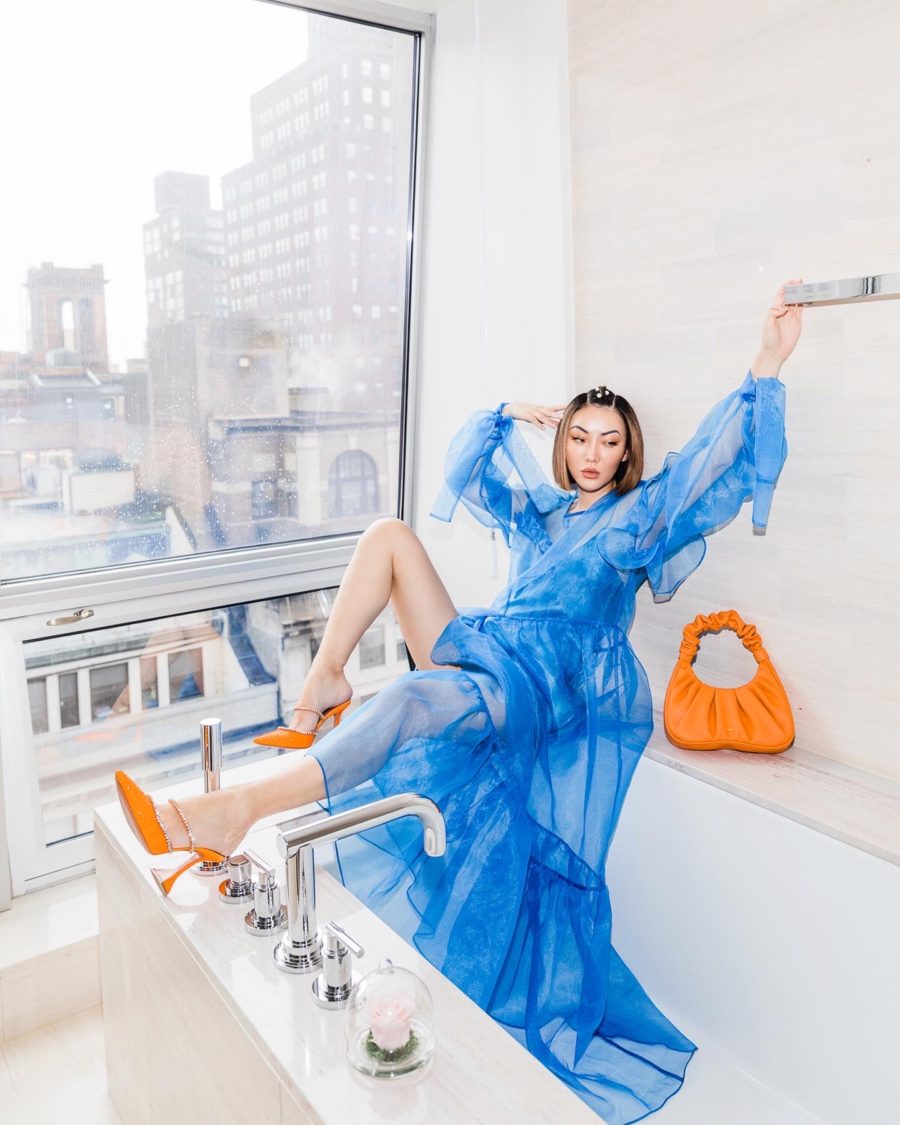 Orange + Blue
Orange and blue are colors you can't go wrong with because they're complementary on the color wheel. When styled in the right way, this combo contrasts one another nicely and makes for a stylish look. Start by teaming a blue dress with orange shoes and a handbag. Once you get comfortable with that, you can transition to more complex pairings.
…

…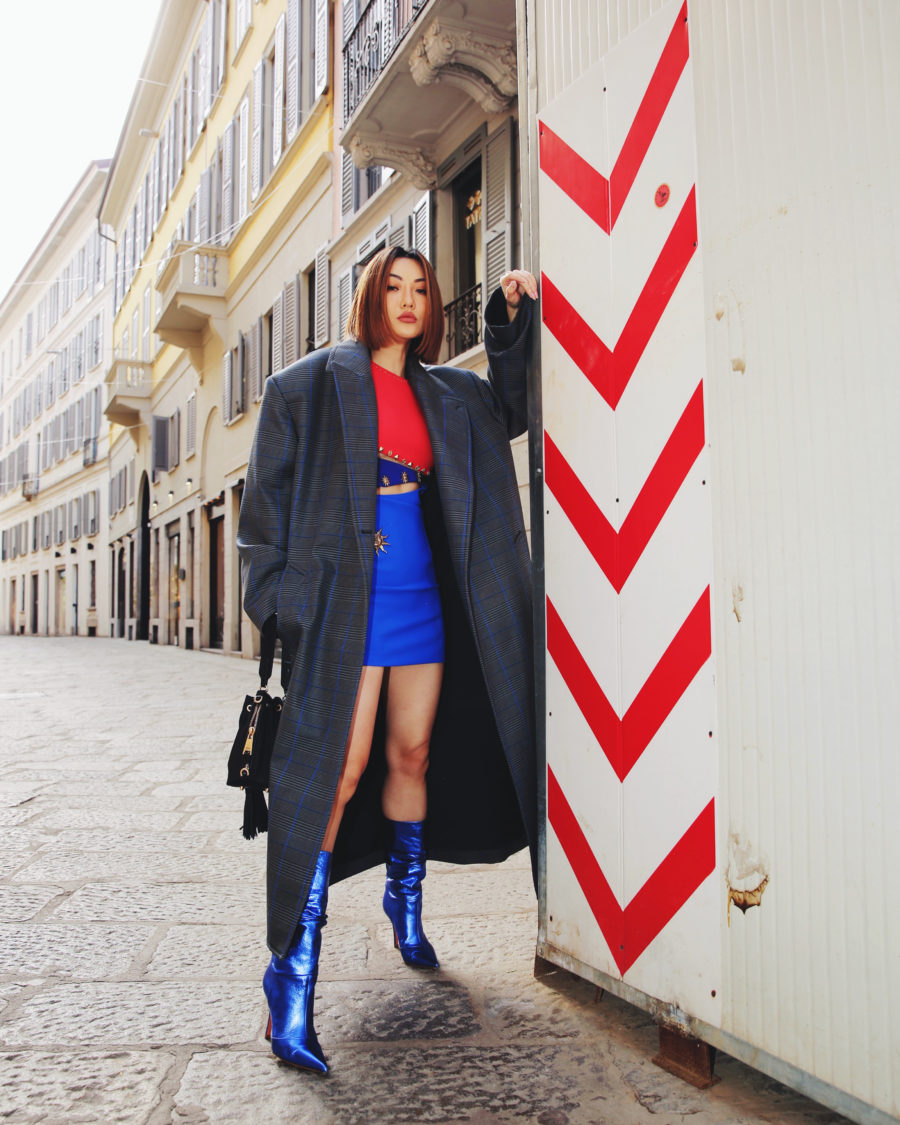 Red + Blue
If there's any appropriate time to wear red and blue, it's absolutely summer given the upcoming July 4th holiday. Steer from the superhero vibe by wearing a gingham red dress with a blue denim jacket. The other option is to go for a largely blue or red outfit with accessories in the opposite color. Pink and blue is another variation that works just as beautifully (as seen on me here).
…

…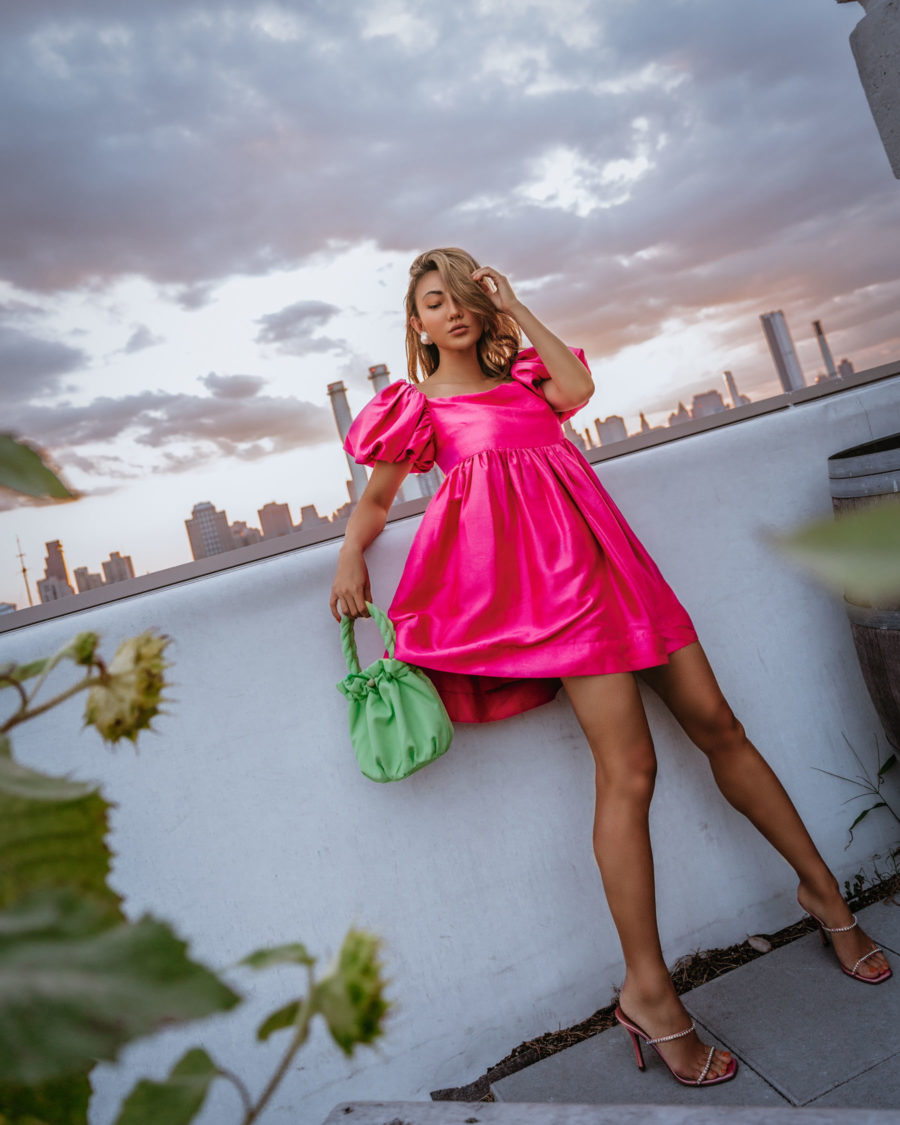 Pink + Green
While I would never encourage wearing pink and red during this time of the year, pink and green are a completely different story. Green has basically been in the spotlight for the past two years now – with shades ranging from emerald green to lime and pistachio. I see no color that amps it up more than pink. I recommend combining bright pinks with lighter greens and vice versa.
…

…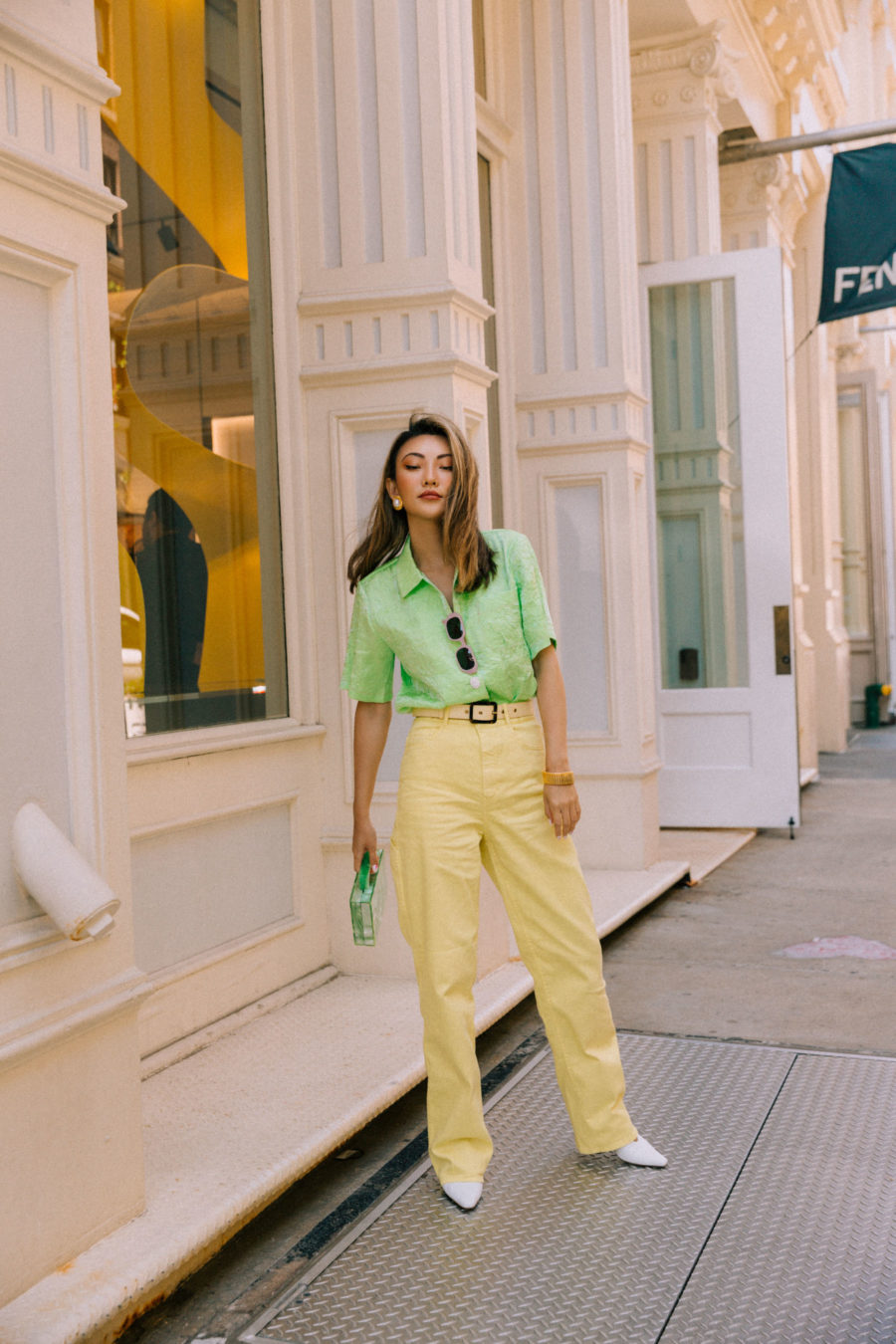 Green + Yellow
Finally, another one of my favorite green pairings is green and yellow. I've worn this combo for years now (here and here). I love how yellow really brings out the vibrant undertones of green. When meshed together, it's a cheerful, uber coordinated color combination. Whether you're going for marigold, pastel, or fluorescent yellow, there's no denying how flawless it'll go with any shade of green.
…

…
What color combinations are your favorite?