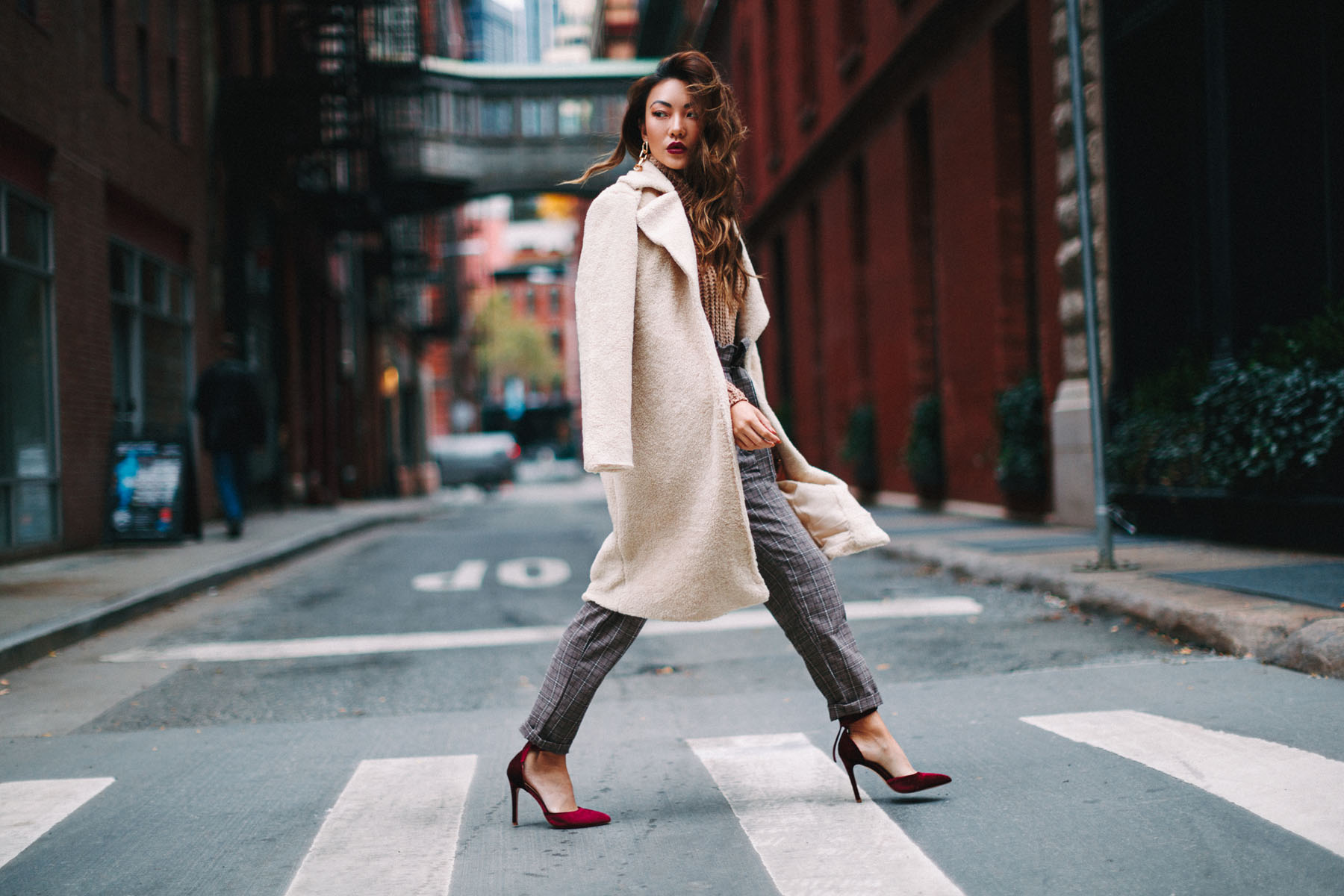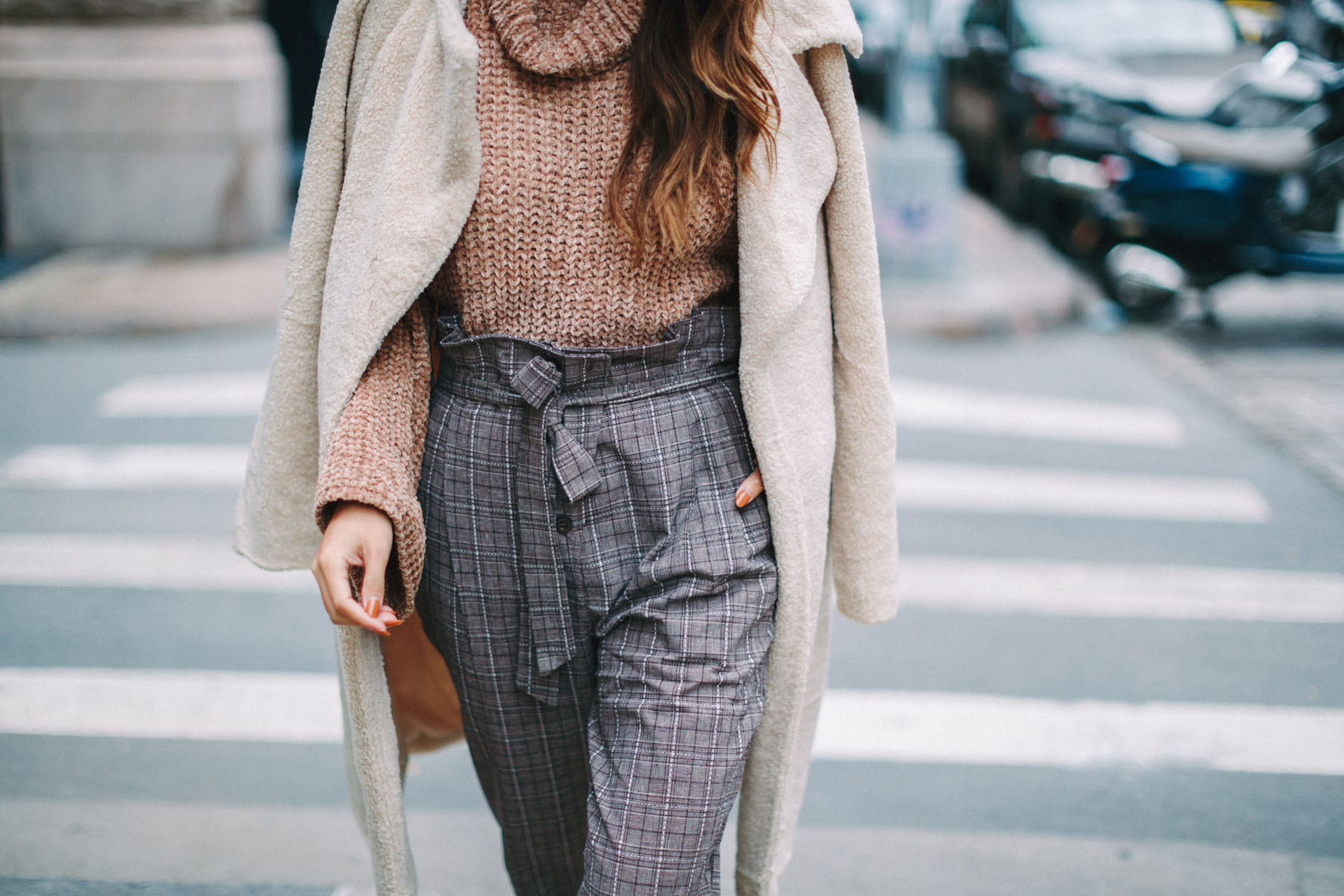 Coat: Nasty Gal | Sweater: Nasty Gal | Pants: Nasty Gal | Bag: Nasty Gal | Shoes: Nasty Gal | Jewelry: Nasty Gal
A
lthough fall has been here for a while now, we've gotten lucky with the weather… 70 degrees in NYC is quite unusual this time of year. But, I have to admit, I'm ready to
bring out my favorite coats
! Classic coat styles like trenches, capes, and blazers will always have a place in my closet; however, I'm always quick to watch for the next best trends worth trying. It's part of what makes fashion fresh and fun. One of the biggest winter trends I'm coveting at the moment are textured coats, so I'll be sharing 5 types of textured coats to try this winter.
…

…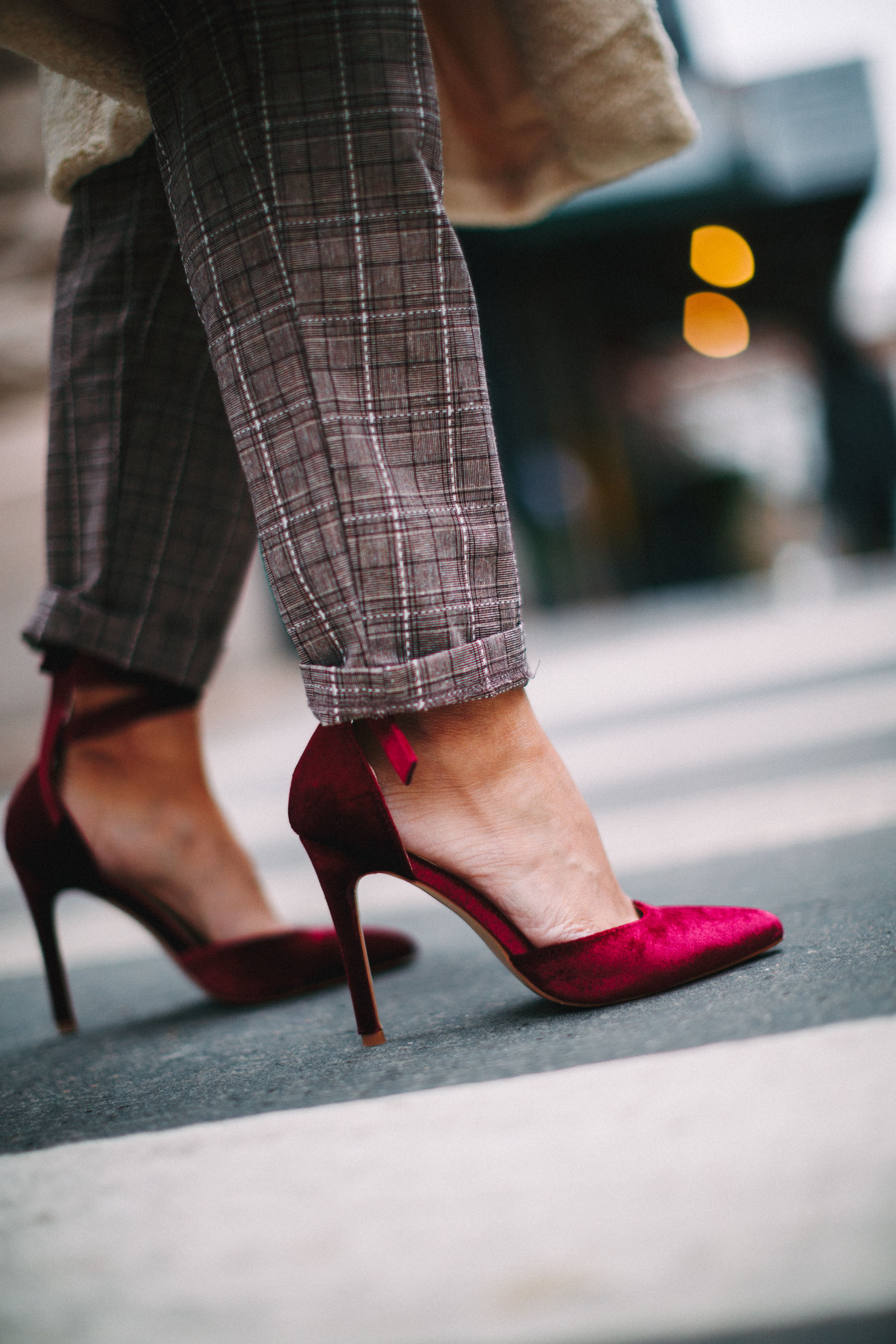 The teddy obsession!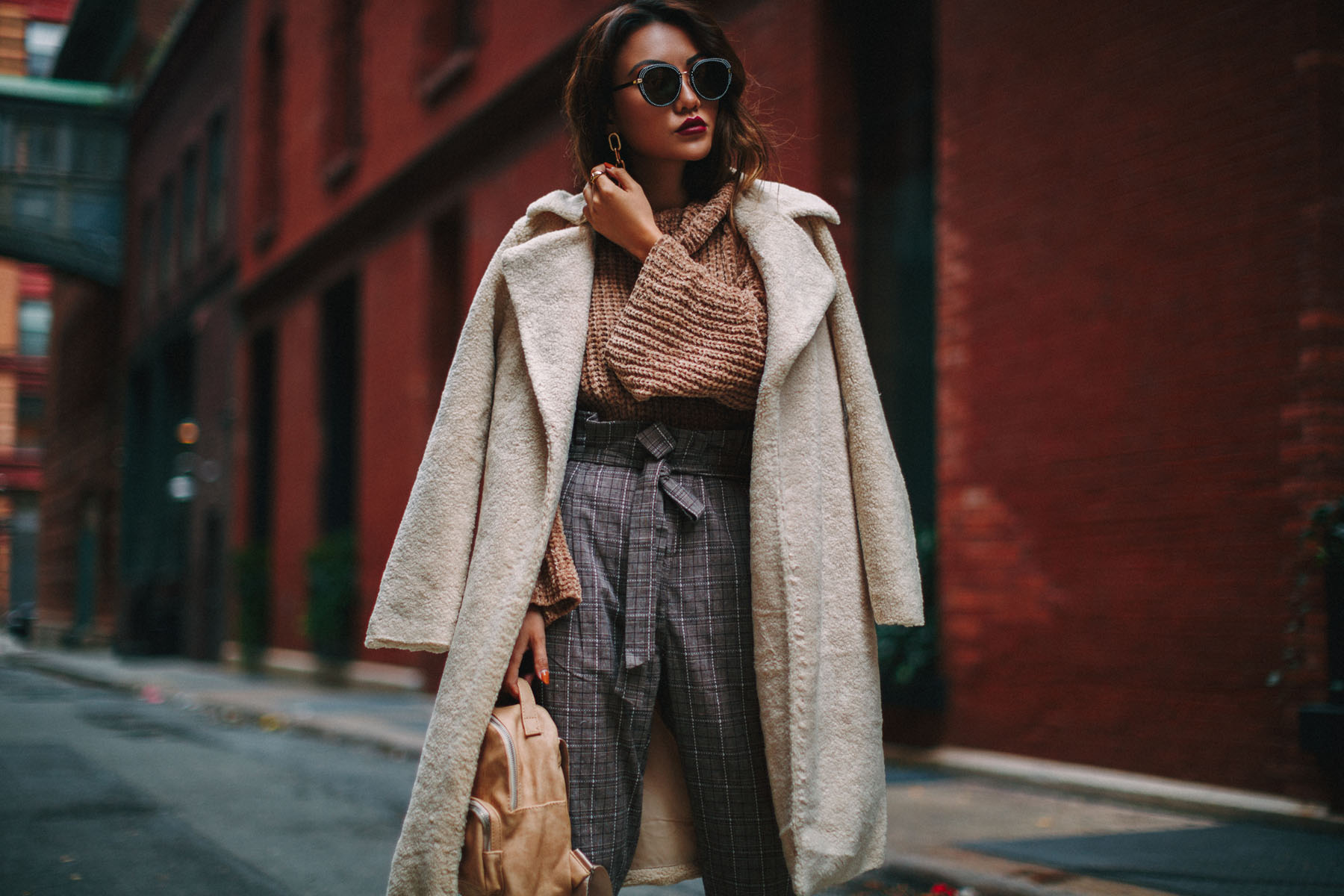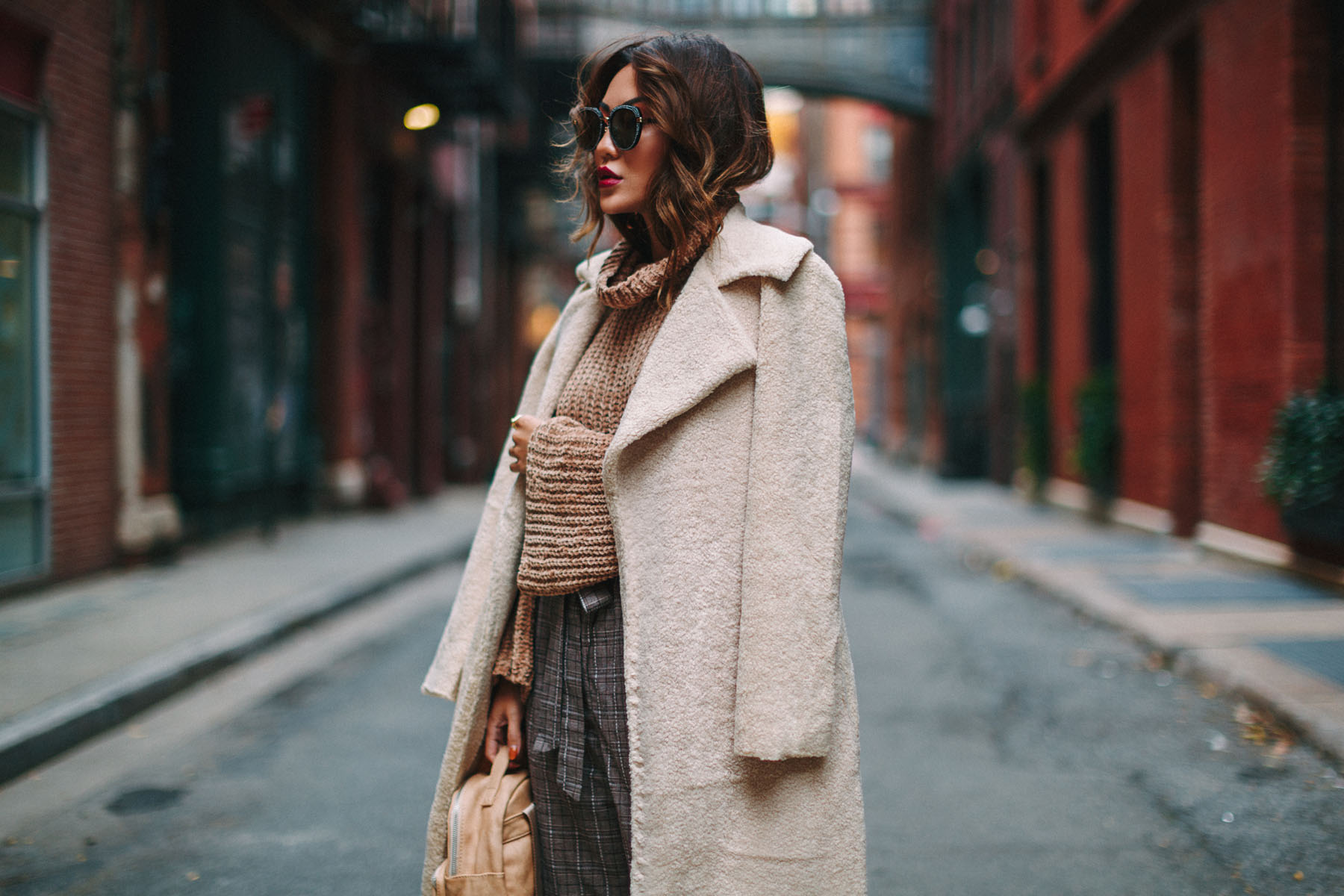 Don't fret if you're on a budget because Nasty Gal has them all! Here are my top favorites:
1. Teddy
If you love apparent fluff and volume, teddy is one of the textured coats to try – and my personal favorite. This one from Nasty Gal is perfect because it looks a little tailored with the longline shape and notch lapels, but still provides the teddy texture I've grown to love! Because of that, it can be dressed up or dressed down for work – and transition easily into the upcoming holiday parties.
…

…
2. Shearling
I mentioned before how shearling coats exude that cool biker feel – and they do, but they also provide so much more warmth. In combination with leather or suede, shearling coats have the ability to add edge to any ensemble. They look great oversized or fitted and can be thrown over the shoulder for a nonchalant attitude.
…

…
3. Velvet
Lately, I find myself loving everything in velvet because it looks so rich and luxe in every way. Although velvet seems indicative of old victorian royalty, it's become refined and modern enough to make anyone look glam and accessible. A velvet coat is the perfect textured piece for a glamorous touch on a cold night out.
…

…
4. Satin
Satin is also high on my list of top textured coats to try. Like velvet, satin also feels decadent but much more fluid. Satin is perfect as a light layering piece because it's so thin. A satin duster would be ideal for the holiday parties because it looks chic and doesn't provide too much heat indoors. Just make sure you top it off with something heavier like a fur coat for the commute.
…

…
5. Sequin
Sequin is probably the newest of the textured coats to try – and the most fun! There's nothing wrong with gleaming in sequin and glitter especially once Christmas starts rolling around. To make it work for you, pick a coat that's fitted and tailored. It doesn't have to be plastered with sequin either – streams of sequin still exude that fashion-forward and elegant look.
…

…
Getting your fix for the latest textured coats this season couldn't be any more satisfying with Nasty Gal's seasonal promotion. For the remainder of October, you can get a 50% Off Everything promo (including sale) with Promo Code: GET50!
What textures will you be snatching up?
fall trends