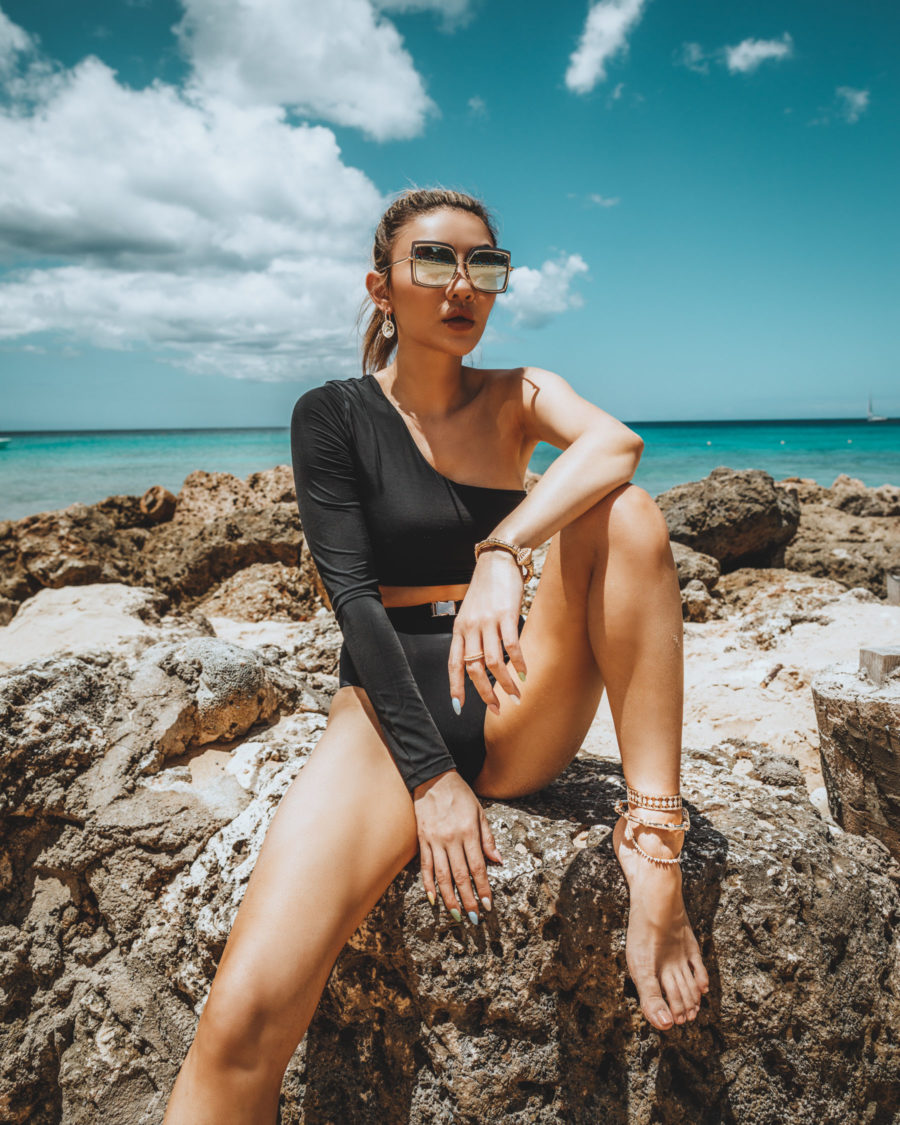 Myra One Shoulder Bikini Top Similar |Myra One Bikini Bottom Similar | Coin Earrings Similar | APM Monaco Anklet Similar | Dita Narcissus Sunglasses Similar
T
here is one fashion category that I am beyond ecstatic about and that is swimwear! Although we might not be jetting off to Bali or other tropical climates in the near foreseeable future, we all deserve a break from the hustle and bustle of life. This could look like a
weekend staycation
at the nearest beach or even a sunbathe session in your own backyard. No matter what your plans are to catch some rays, updated swimwear is going to make a big difference. Some of the
best trends in clothing
continue to creep into resort wear so I wanted to discuss the best swimsuit trends for summer 2021 that you can buy into today!
…

…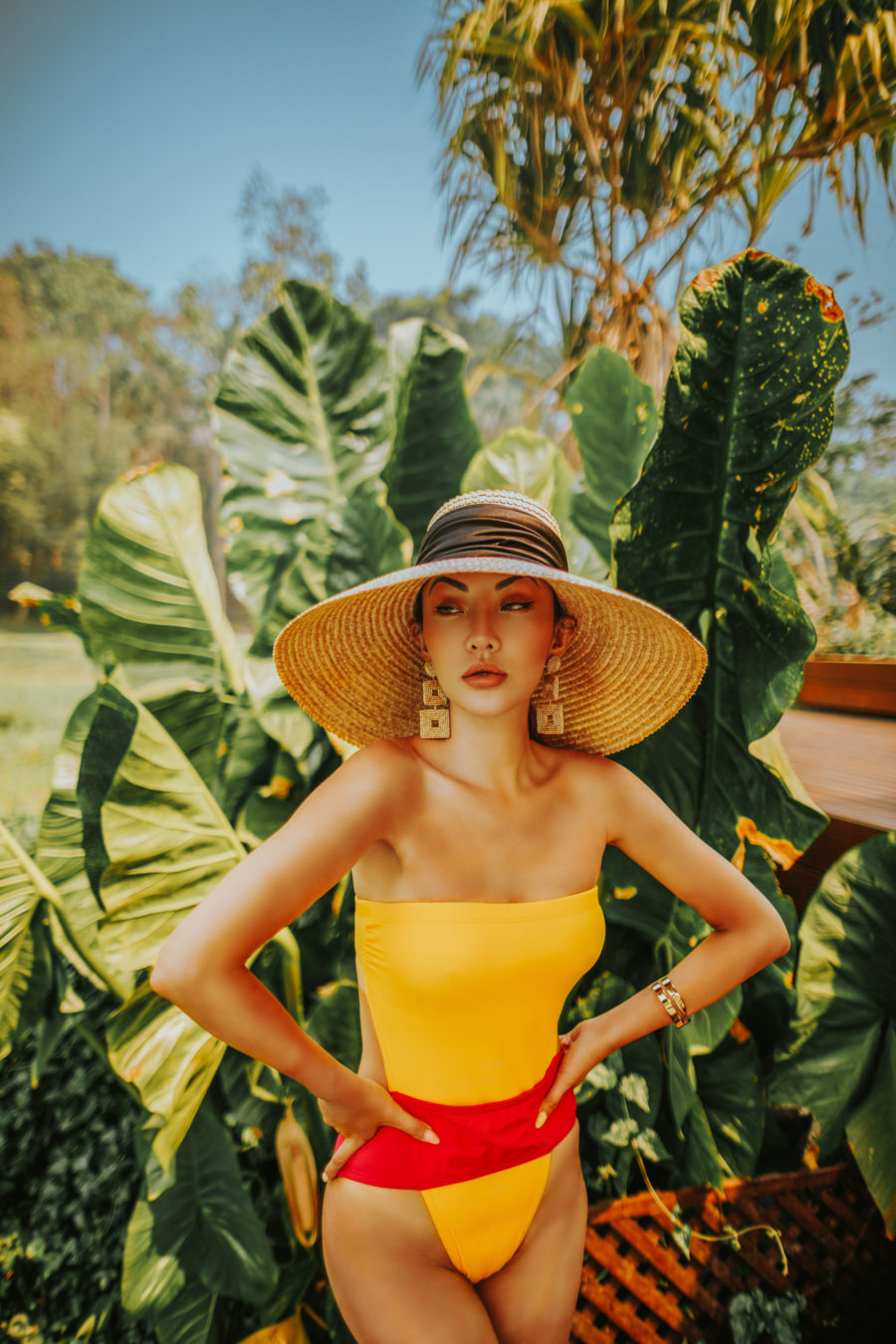 Cutouts
Just like clothing, cut outs continue to be a major trend in swimwear this year. Everything from keyhole tops, to asymmetrical one shoulders, to midriff cutouts in one-pieces are all details that elevate your basic swim top and bottom. Swimwear should make you feel confident and beautiful so the addition of some tasteful peeks of skin are really going to set your swimwear apart from others. Don't let the awkward tan lines scare you either! Just be sure to slather on some sunblock before each tanning session!
…

…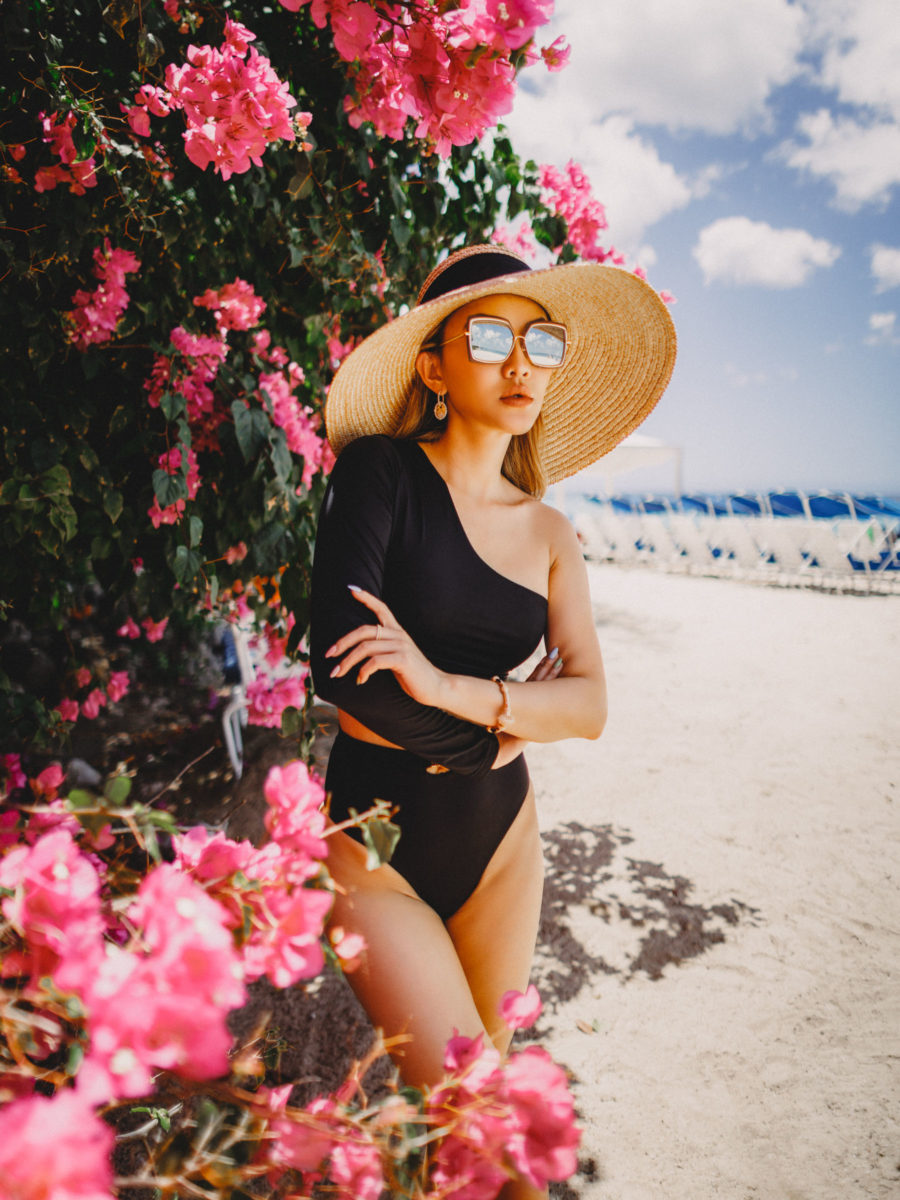 Retro
Swimwear is also channeling the throwback vibes this year. Retro style bathing suits are going to be a huge initiative this summer. In terms of one-pieces, there will be a lot of suits with high cuts and flattering belted waists that will emphasize your beautiful curves. Beyond just one-piece suits, colorful, retro floral prints will be popping up all over which is a good option for those who love a bold, fun suit for the summer.
…

…
Underwire Tops
Additionally, lingerie elements are also trickling into swimsuit trends for summer 2021. We are seeing a ton of crossover – so much so you need to do a double take to help see the difference between a suit and a bra! Which brings me to our next trend – underwire tops. Bikinis with a balcony bra top are the new minimal triangle bikini. It's incredibly flattering on all body types and can be paired with any style bikini bottom. Underwire, lingerie-like tops should definitely be on your swimwear wish list this season.
…

…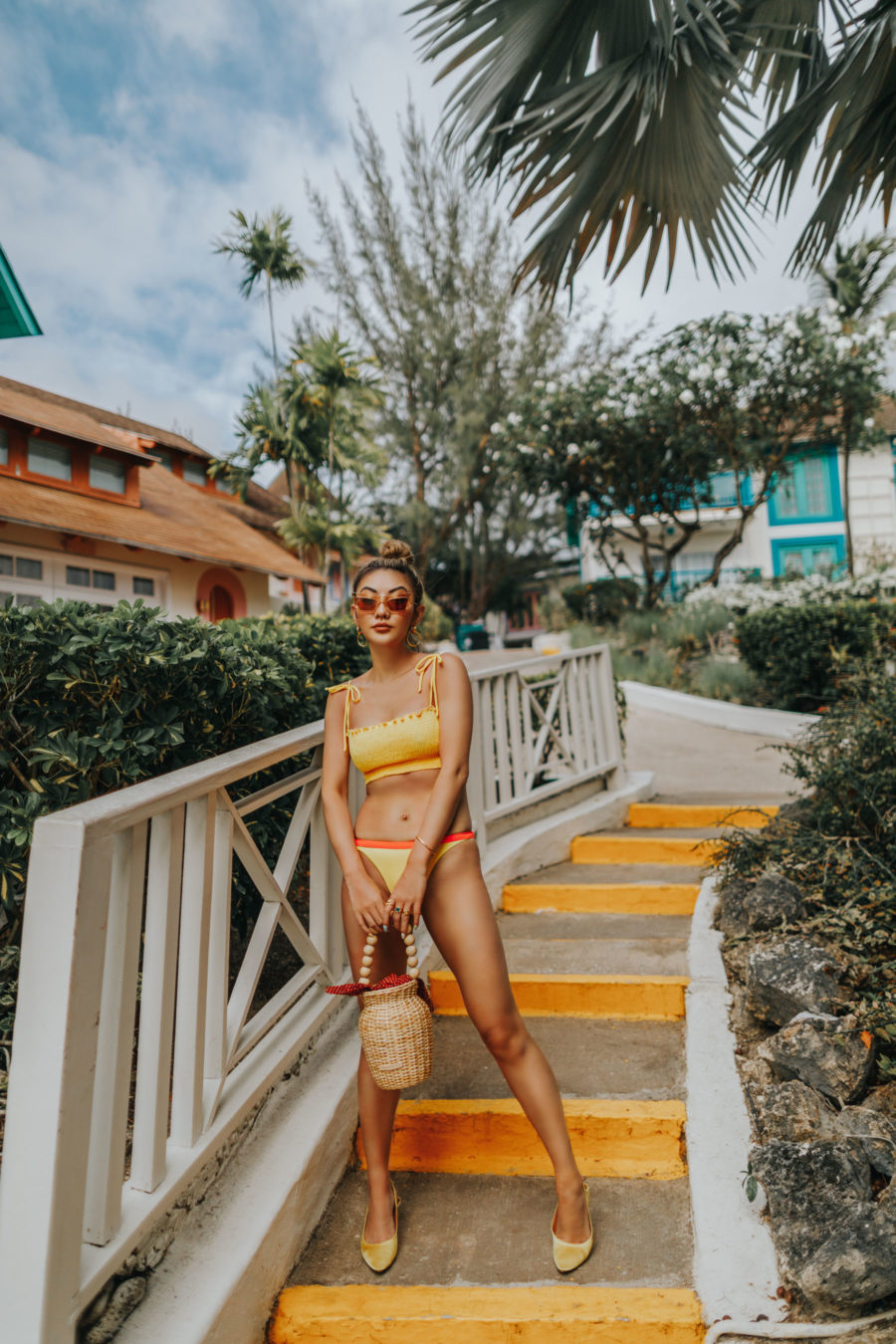 Pastels
I always had an affinity towards swimwear because I am such a sucker for bright colors. There tends to be a lot of colorway options in this category. However, one trend this year is the rise in pastels. Just like clothing, we are seeing a large push in shades such as lavenders, sage greens and soft corals. If you are not fully convinced yet, I have to say the pastels are really going to make your tan pop too!
…

…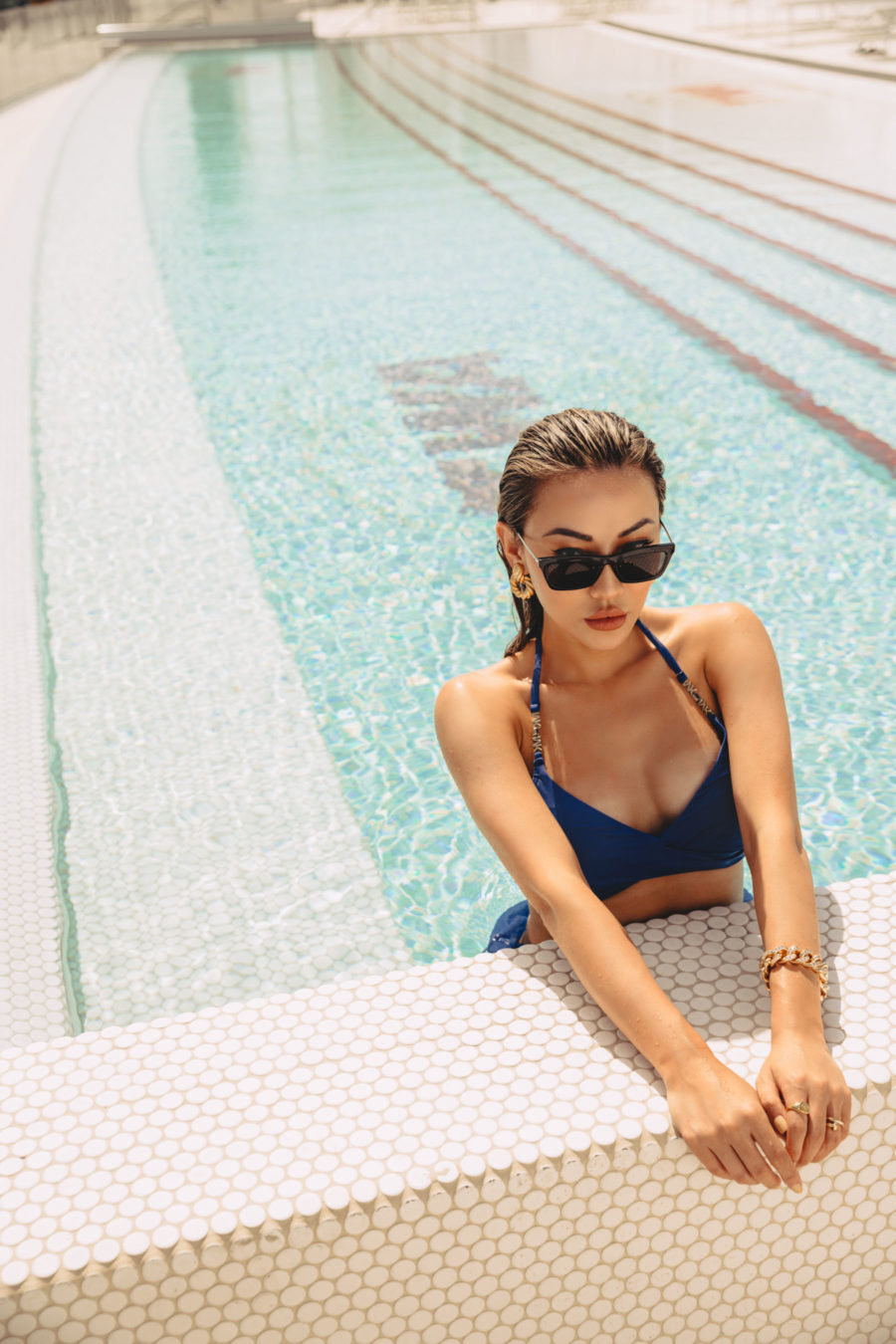 String Bikinis
The last swimwear trend I want to highlight is the resurfacing of the string bikini. This trend feels very early 2000's but there are lots of contemporary, new updates on this itty bitty two piece suit. I have been seeing all the top influencers and celebrities really going after this bathing suit trend. Even just a solid black string bikini is going to look striking but there are definitely lots of color play and prints going on here too.
…

…
What are your favorite swimsuit trends for summer 2021?