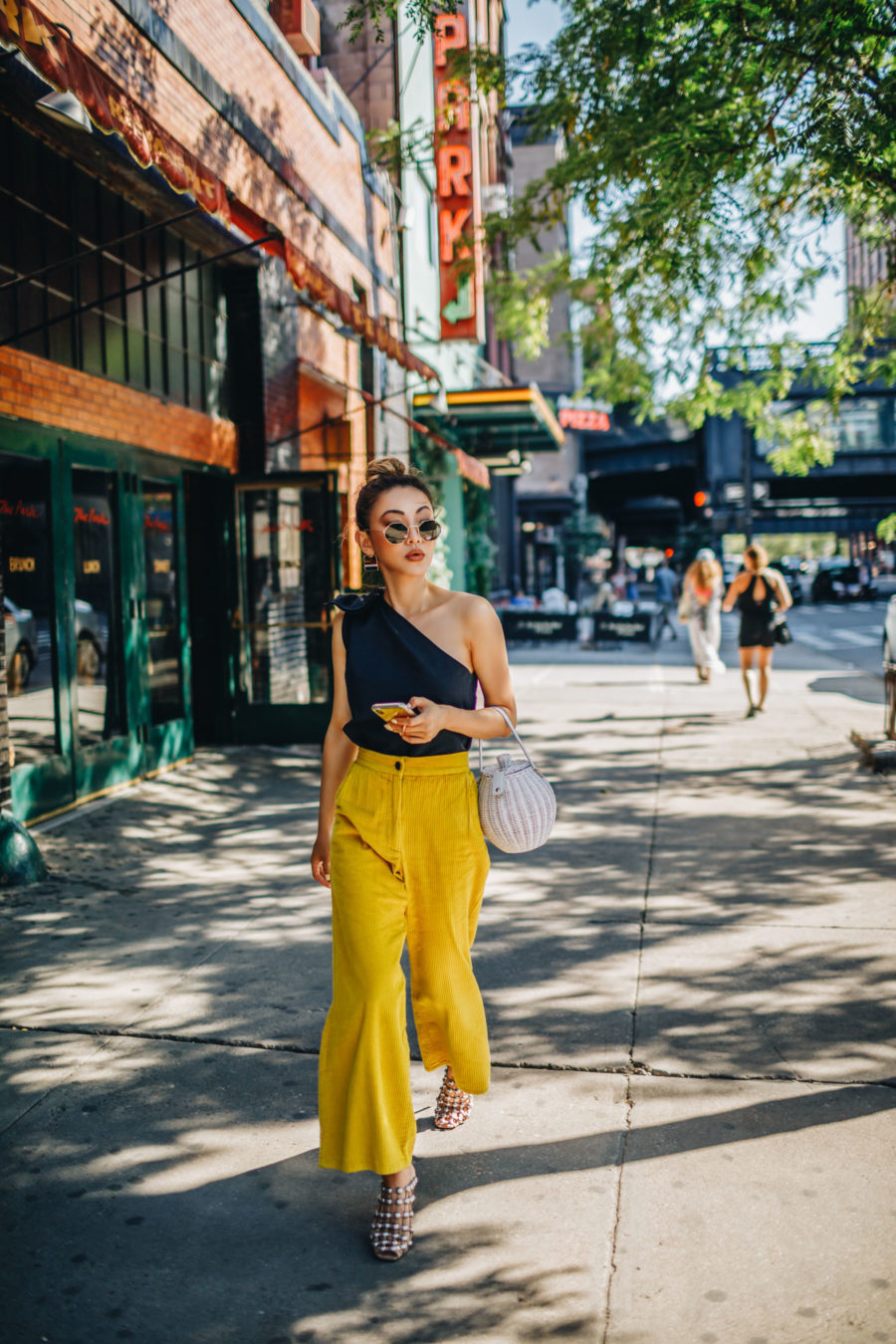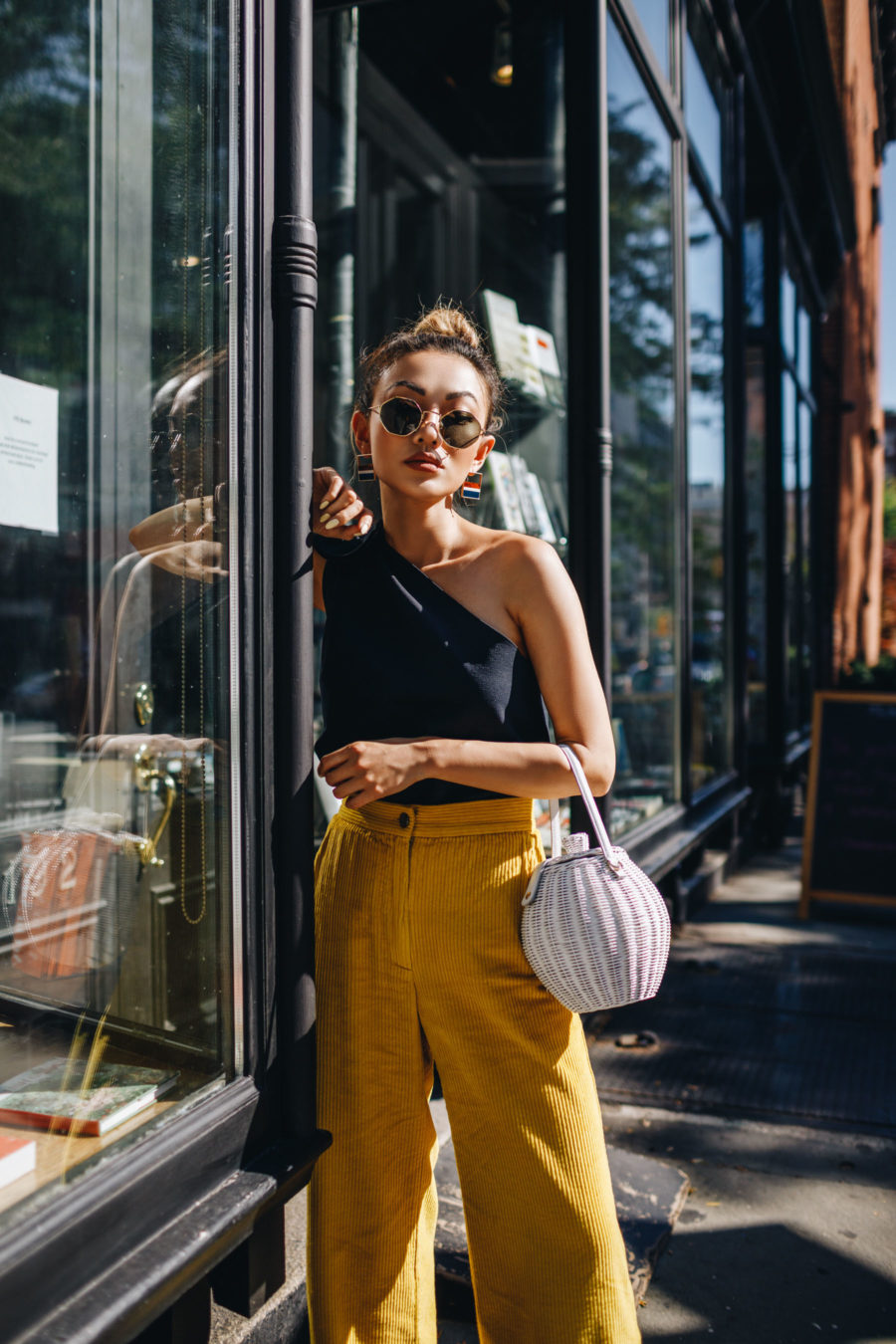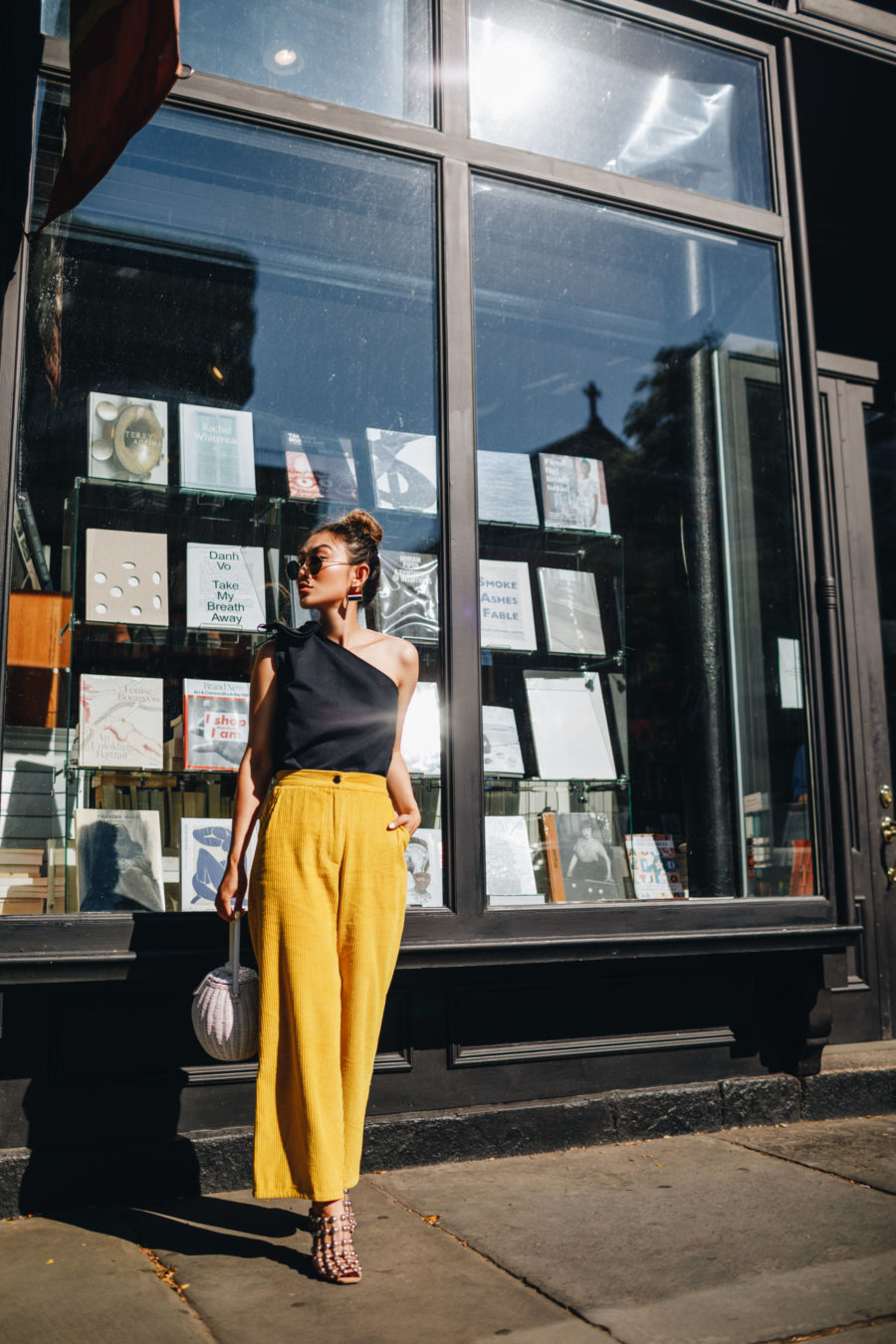 One Shoulder Top Similar | Yellow Pants Similar | Ulla Johnson Bag | Alexander Wang Mules
I
t's a rare moment when Dan and I are out on a date. We're always together for work, traveling, and with family, but to really set time aside for quality time is hard to come by. Today was one of those special days we set a romantic date in the city.
I happened to be in the mood for a little shopping so I headed out first. I kept my attire dressy but still comfy with breezy pieces and beaded mules. You can probably guess that I used Uber to get into the city. I use Uber for everything whether I'm abroad, trotting around fashion week, and especially when I'm in the city – it's just so convenient and reliable!
…

…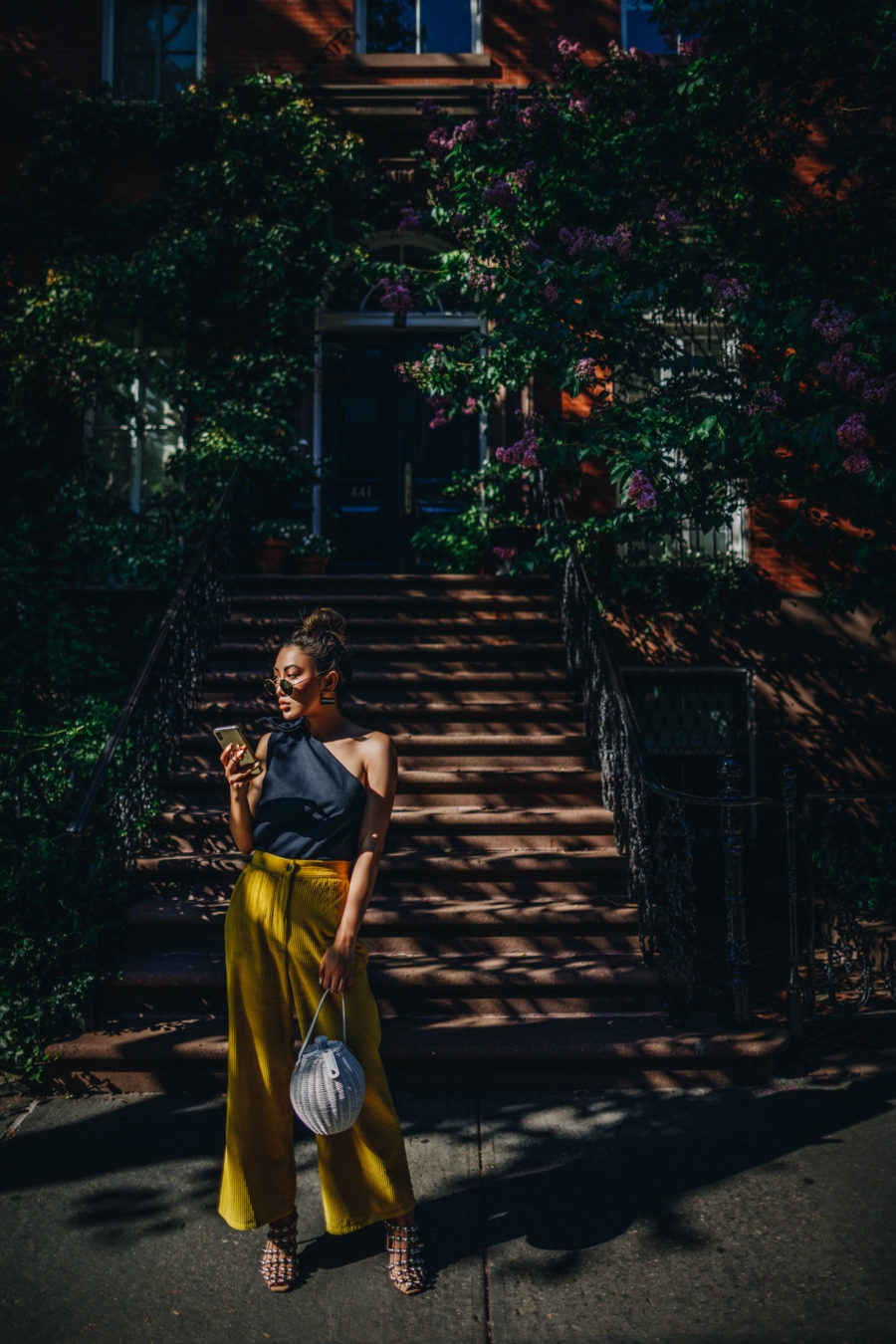 I'm so used to traveling that I'm rarely ever fearful – and because Dan is always beside me. But this time, I was solo, which meant I wanted a little more security. That's why I'm so relieved that Uber rolled out some new safety features on the app, such as the Safety Toolkit. I love how it pops up in the app with three notable features: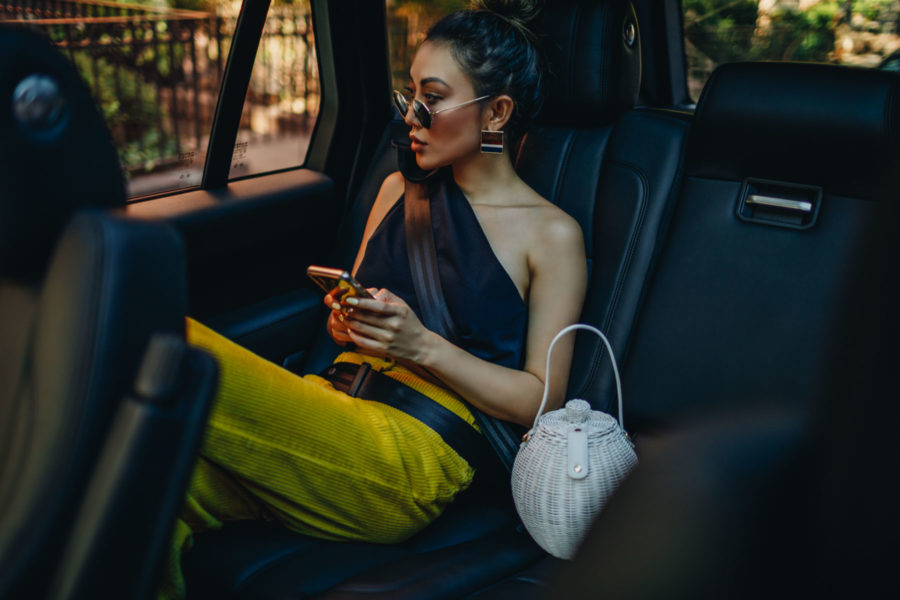 1. Trusted Contacts, which allows you to share your trip with up to 5 designated family members and friends. Dan can get a little worried when I'm out alone, so this feature was perfect because he got a real time update of my trips before our date – and he could see when I set off for the restaurant.
2. Emergency Assistance, where you can call 911 and share your location directly from the app.
3. Safety Center, a dedicated section in the app where you can learn more about insurance protection and other important safety info.
We were both impressed that Uber makes safety so convenient and accessible – and how they're putting users like us first!
…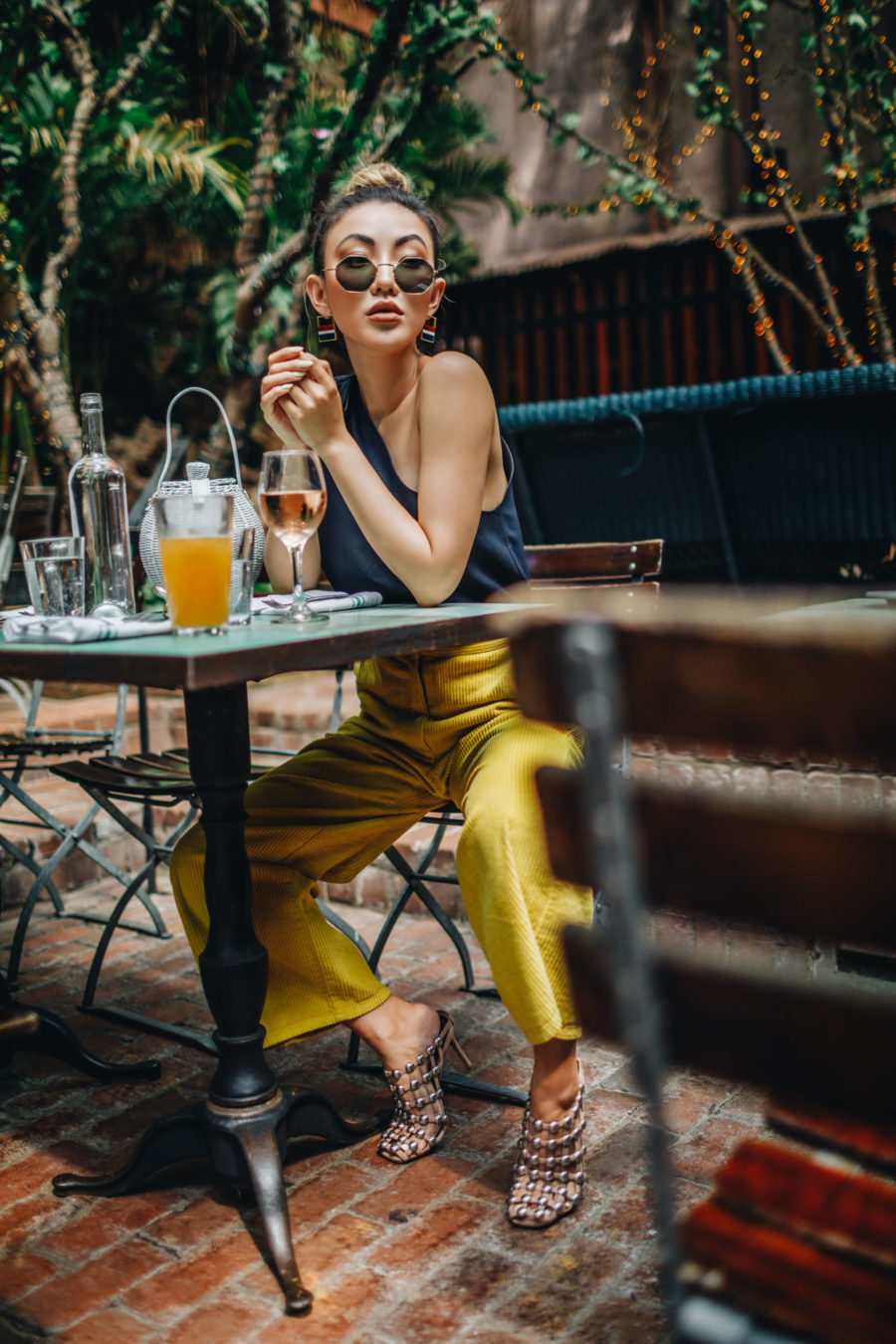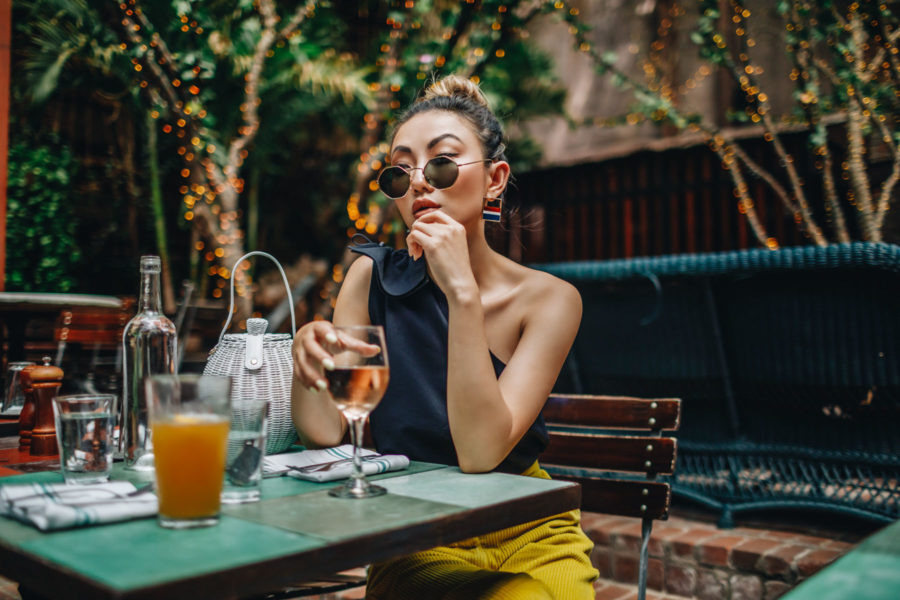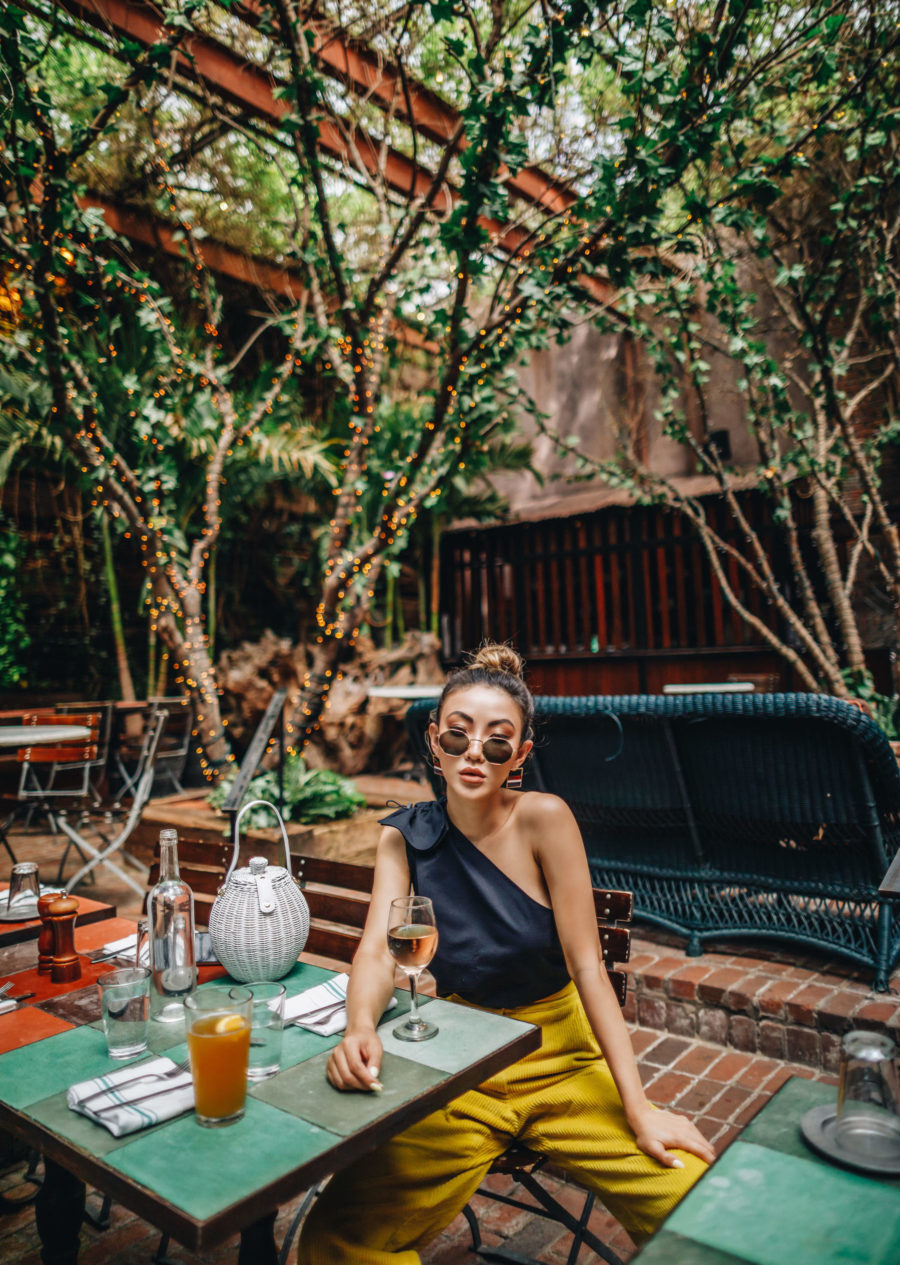 Of course, I arrived safely to the restaurant and I got there before him, which meant enjoying a glass of wine to start. I also ordered his favorite drink since I was just minutes ahead of him. We opted for outdoor dining so we can enjoy the fresh air with our delicious meal. I love restaurants that incorporate plants and trees into their decor as well as ambient lighting so this one was perfect. It was really nice to get out into town and wine and dine the night away with my beau worry-free.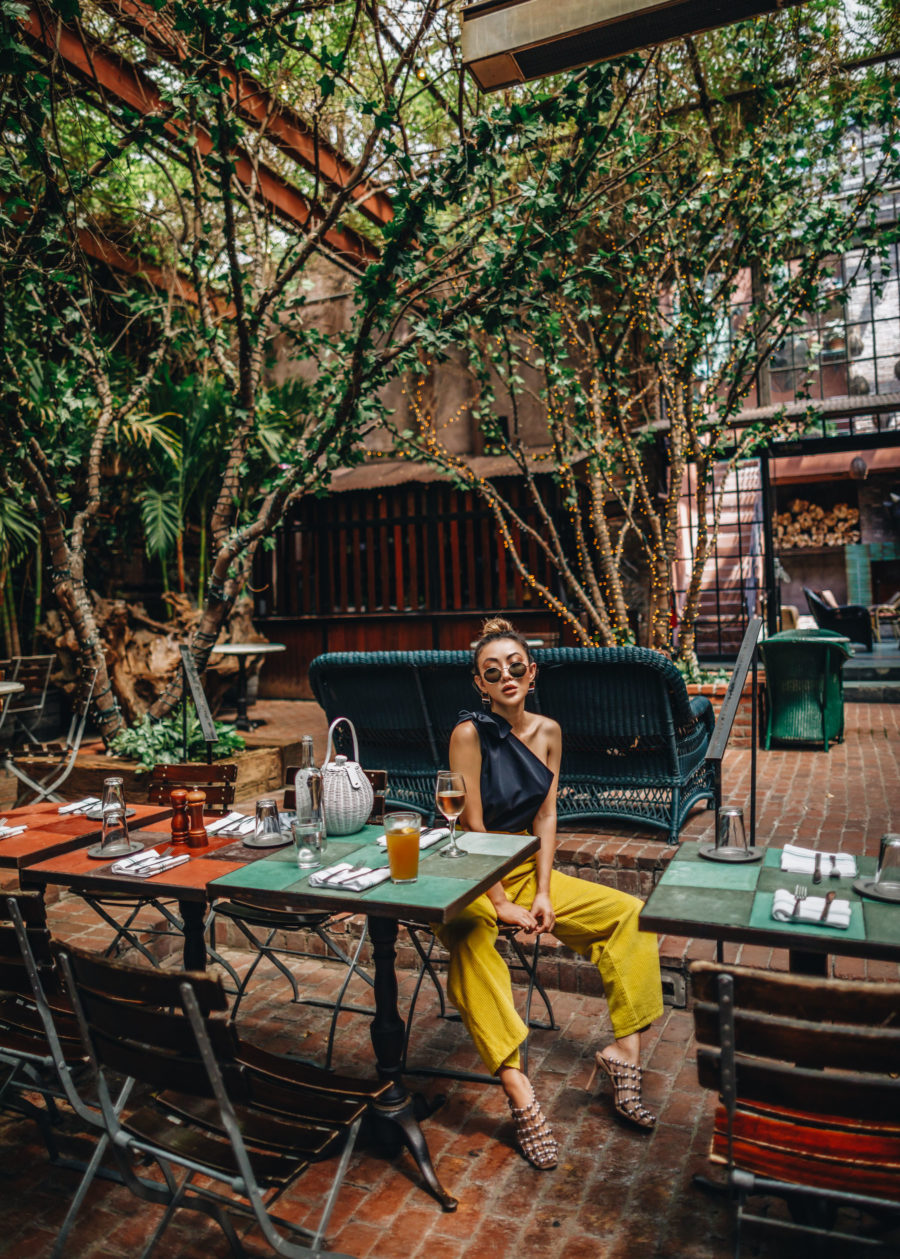 The next time you're traveling alone, I highly recommend taking advantage of the Safety Toolkit in Uber, especially Trusted Contacts, so your loved ones will know you've arrived safely to your destination.
Thanks to Uber for sponsoring this post. All opinions are my own.
uber