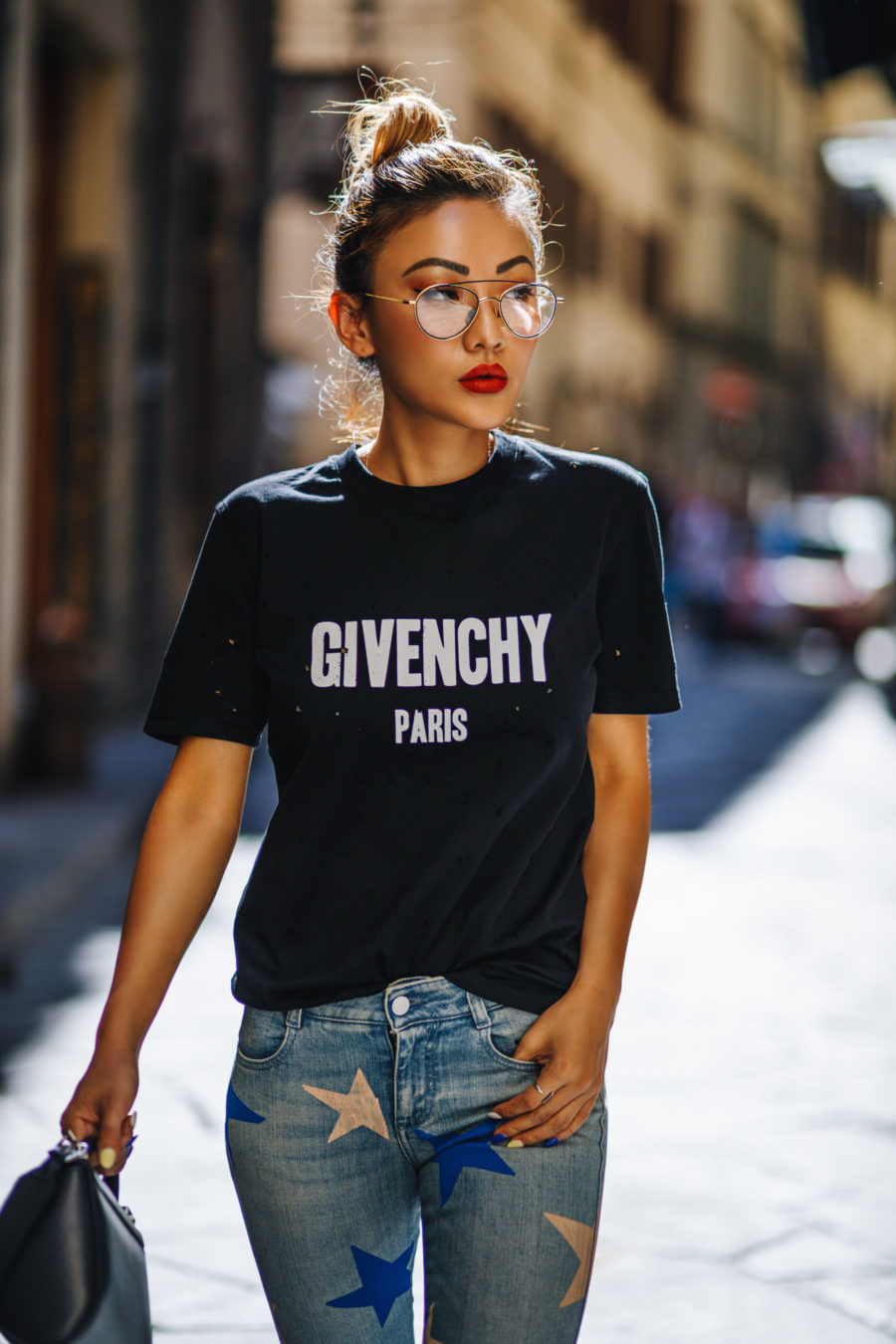 Shirt: Givenchy | Pants: Stella McCartney | Shoes: (similar here) | Bag: Givenchy 
S
tar prints are the new polka dots and I'm all here for it. I put together this star studded look while I was in Italy. For bottoms, I went with star print denim from Stella McCartney.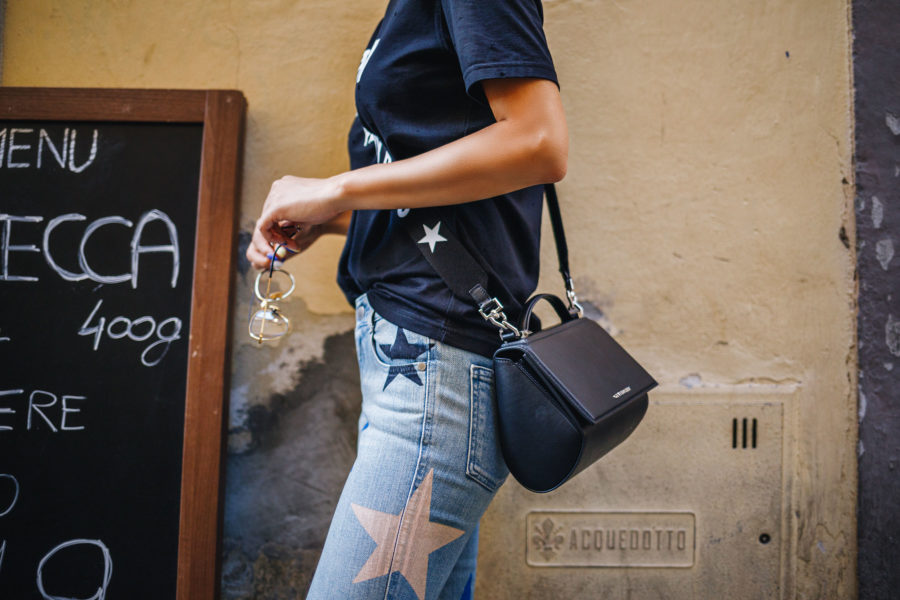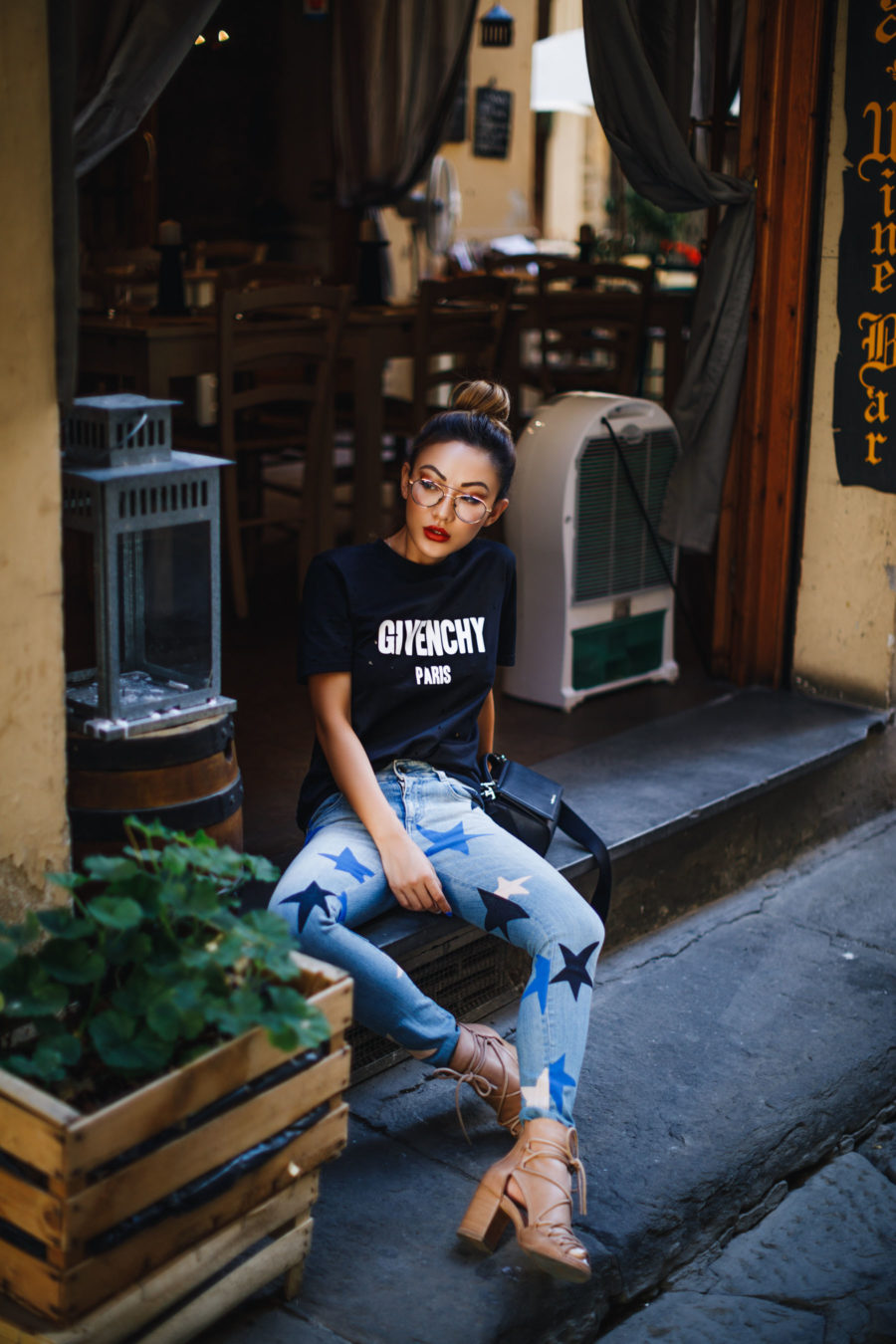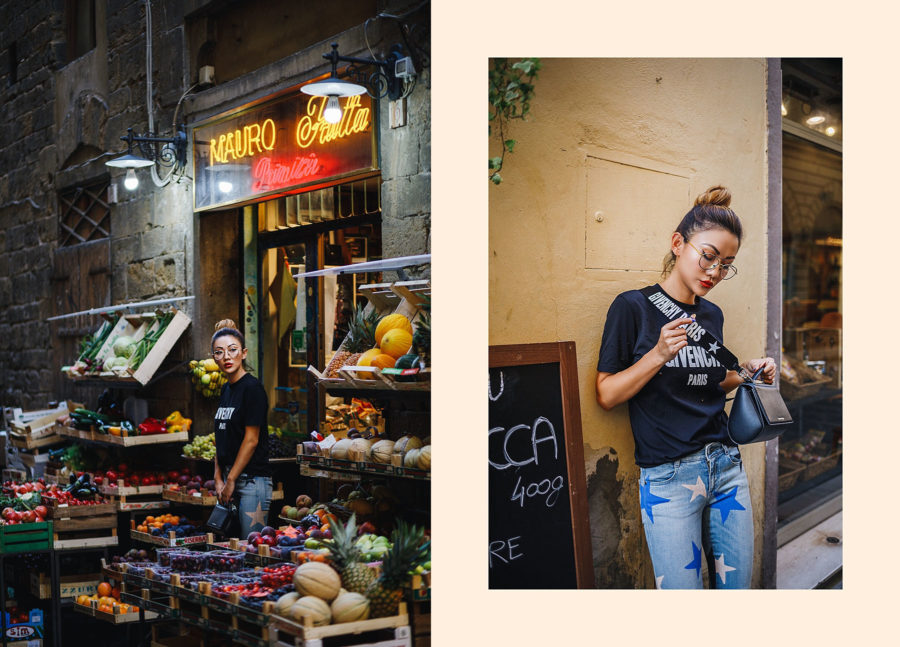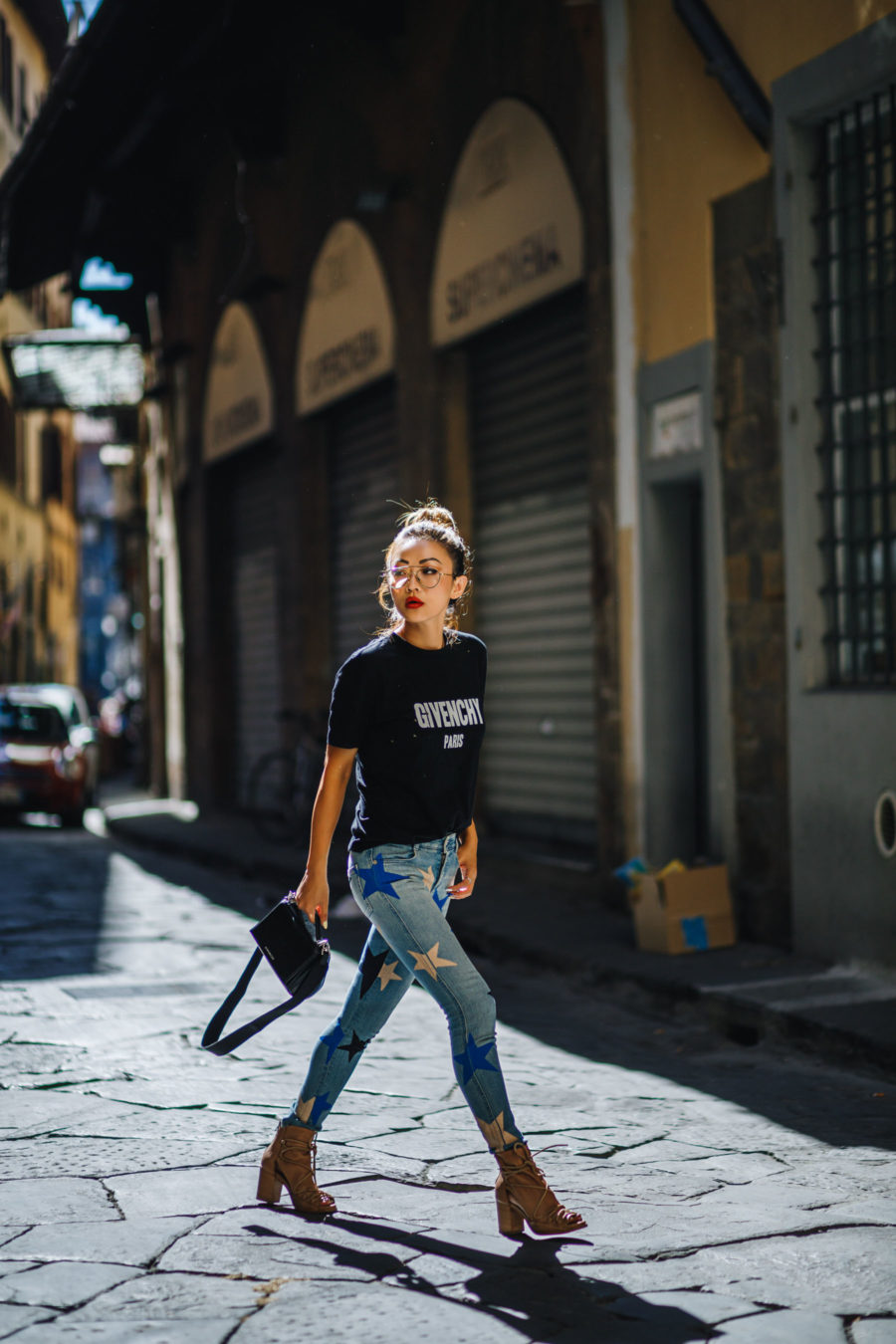 These skinny jeans feature an all over star prints in light blue denim that's super stretchy and comfy. I paired it with a black and white Givenchy logo tee and a nude chunky heel sandal. This look has the perfect amount of standout graphics without being too over the top thanks to a more muted color palette.
…

…
Star Printed Denim
Denim is a great way to rock the star prints because it's unique. We're through with people joking that our ripped, tattered and torn jeans "better not have been bought like that." These stars are clearly meant to be there and a trend that's here to stay. But denim isn't the only thing that's starred up this season, check out star printed tops or dresses to get the look.

…

…
Star Printed Tops
Star printed tops look amazing over a black sheer mesh. The combo is absolutely magical with an all over large star print or a daintier print with silver stars. Wear it with a bralette underneath for nighttime. During the day, switch it up with a camisole or go for something less sheer. Also, you can try matching a chambray star print blouse with those matching jeans of yours!
…

…
Star Printed Dress
Dresses that feature more of a galaxy print than a star print are good to look for because sometimes the all over print can get overwhelming. If the stars are spread out and multi sized, the trend will be easier to wear and more effective. It's the ultimate understated sexy that you're going for. Remember, sheer fabrics will always look good with this print!
…

…

Get gold star points on your outfit this season by incorporating star prints into your denim, blouse and dress collection. See the rest of my Italian vacation looks including this one here.