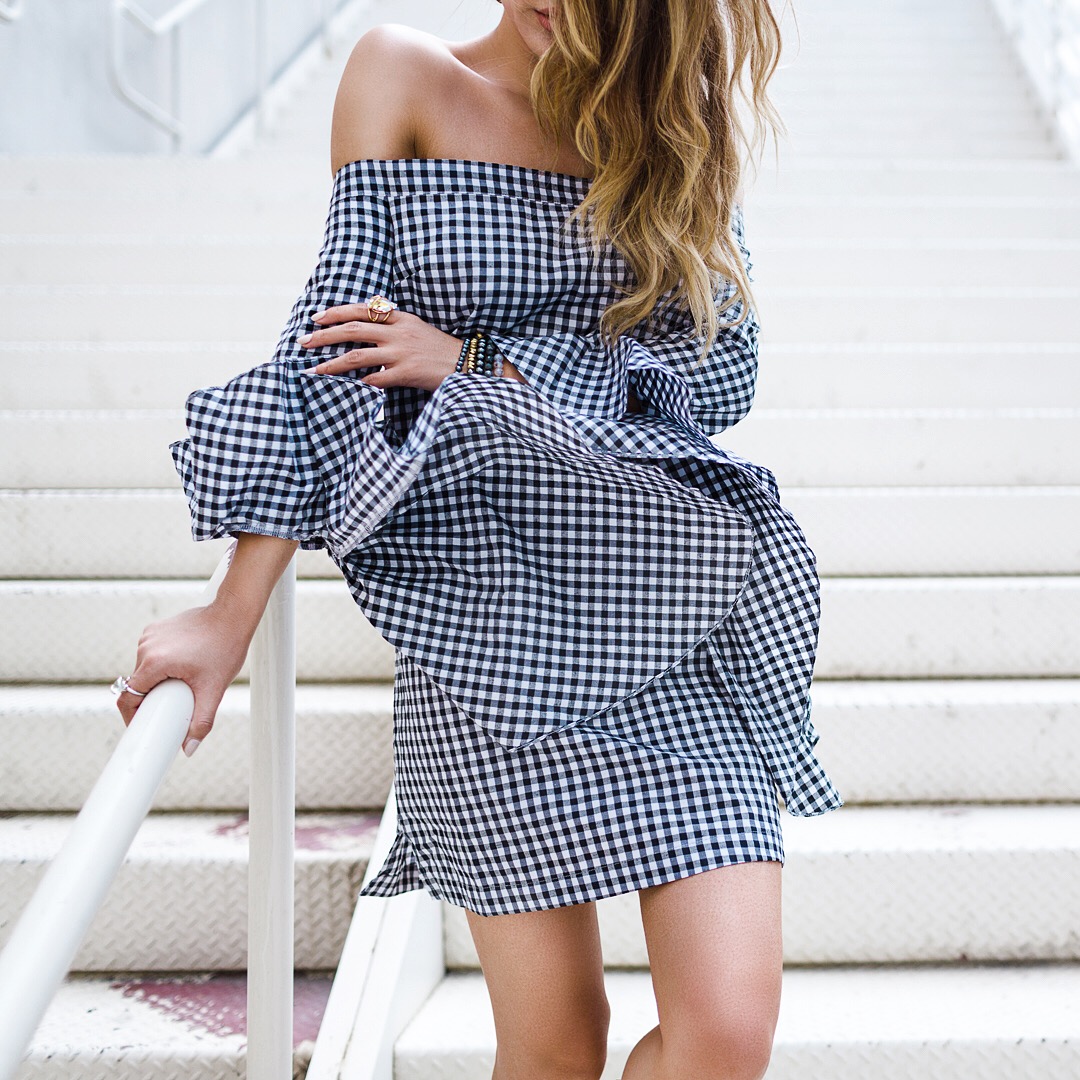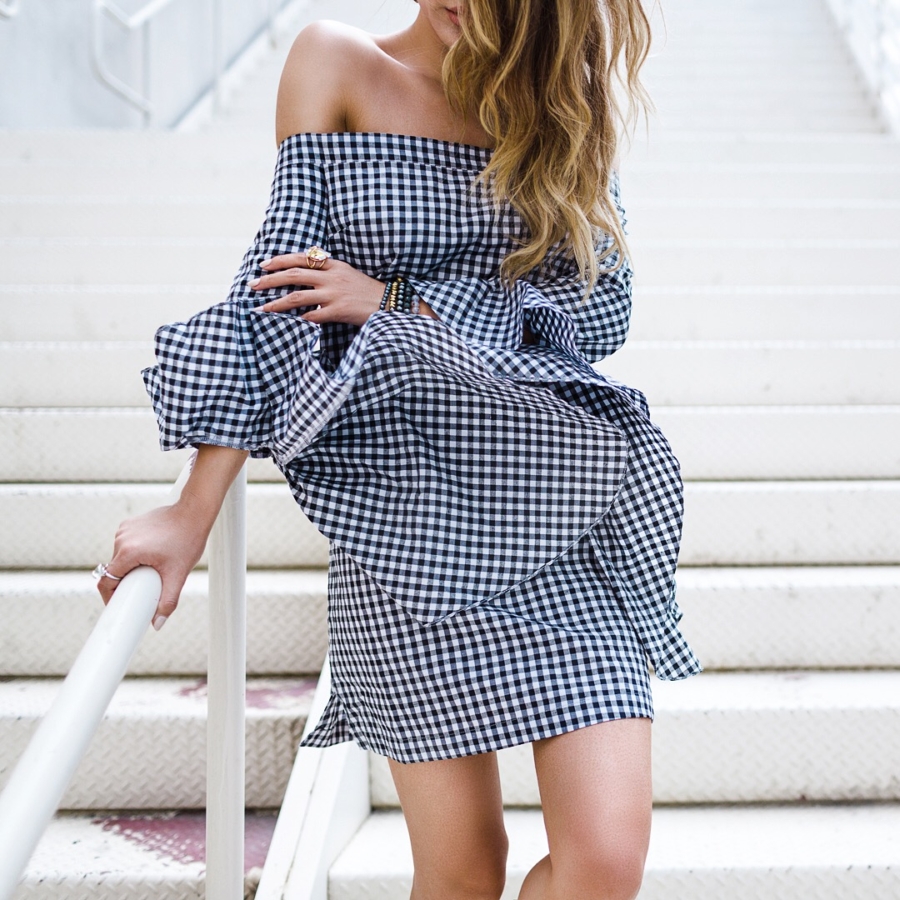 H
ow have you not been in love with gingham your entire life? It's a print that comes straight from childhood pinafores and dresses. And it's also a print that transitions nicely into adulthood. Personally, I can get enough of gingham and I am not ashamed to admit it? Spring's hottest trend is gingham! Check out 5 of my favorite gingham pieces that fit easily into any fashionista's wardrobe.
Shirts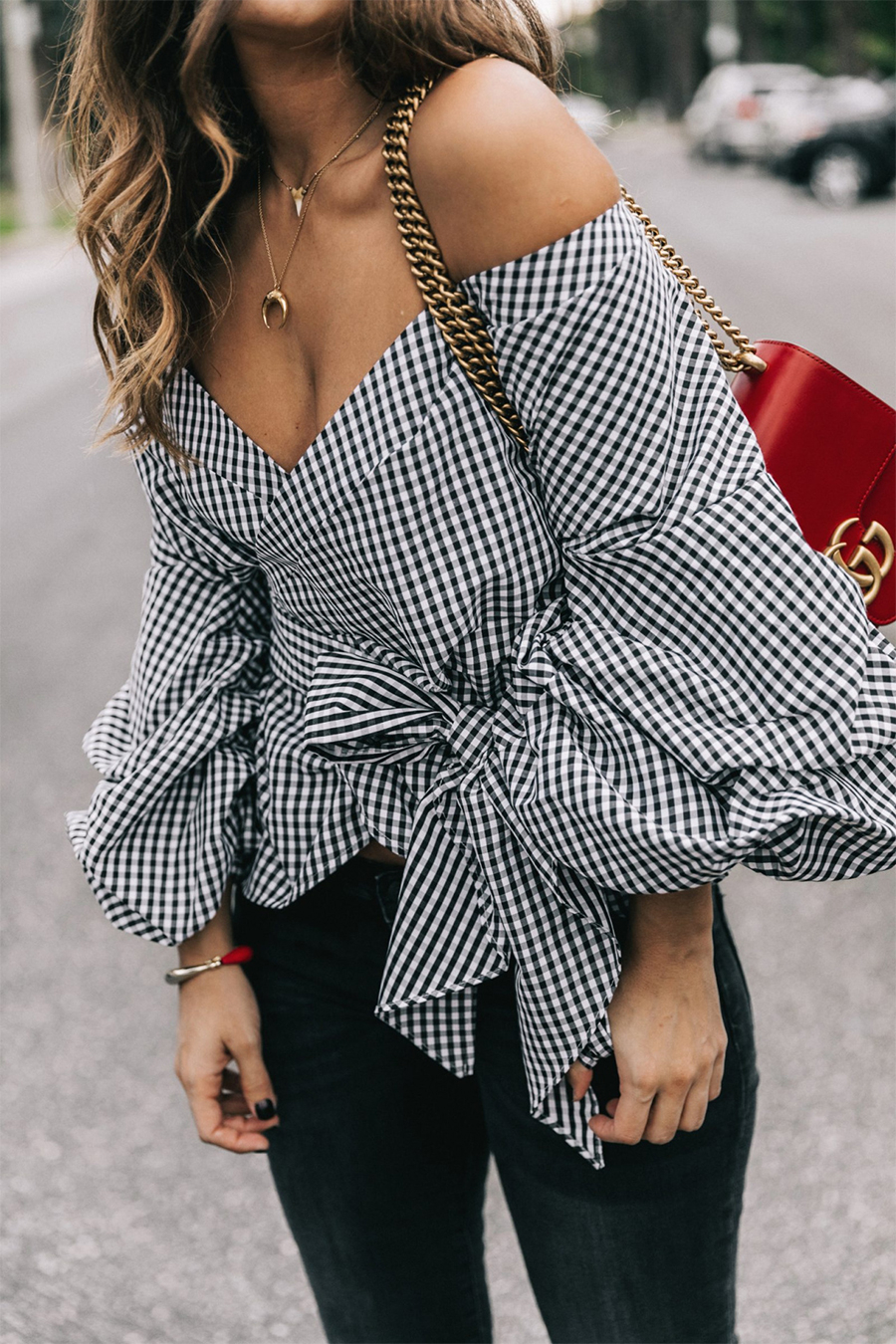 Photo by A Trendy Lifestyle
An off-the-shoulder top is a staple for this spring's closet. Adding the gingham pattern gives this top a serious mod vibe. This top paired with chunky jewelry wins every time. Chokers are ideal as the neckline is exposed. The black and white mean that other colors can come into the mix, so go for pastels for spring and neon in the summer. The tie detail on the sleeve cuffs add a girly element that makes me feel playful.
…

…
Dress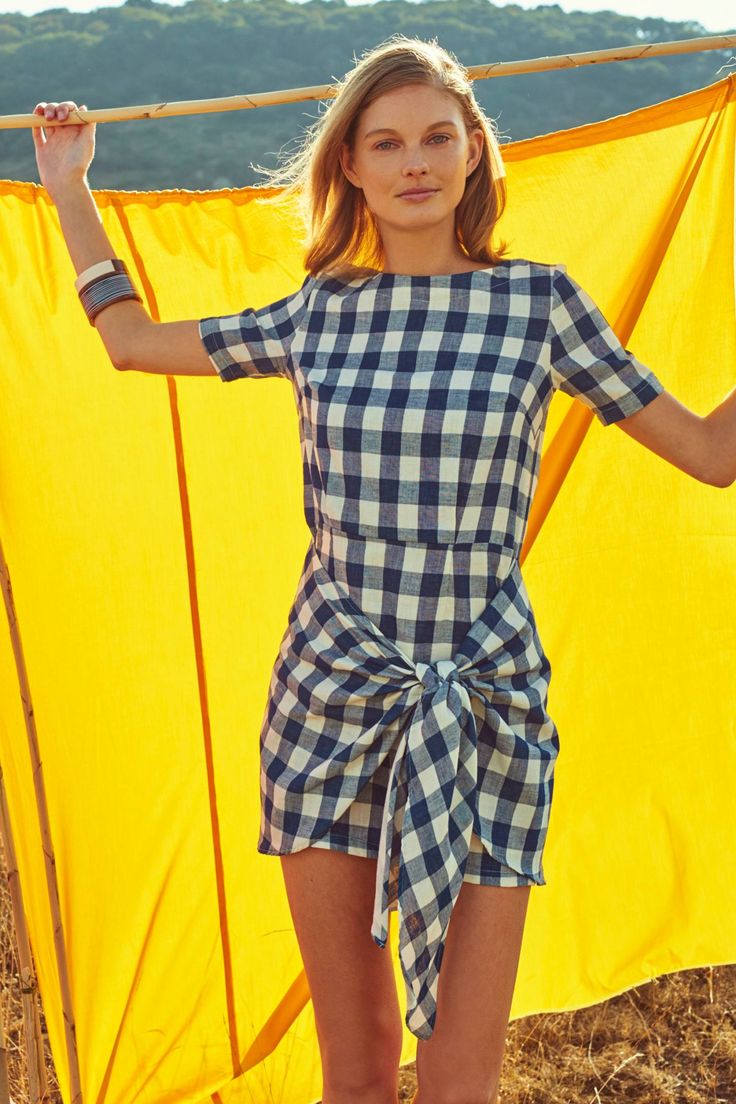 Photo by Pinterest
Gingham goes peasant in this dress with flair three quarter sleeves and ruffles details. Talk about a dress that will get you noticed. The sash and the asymmetrical ruffle across the front are the details that really make this dress vampy. With an off-the-shoulder dress like this, you're sure to feel just enough sexy but not over the top. Go for chunky colored wedges or boots and let your hair be wild as the day you were born.
…

…
Shoes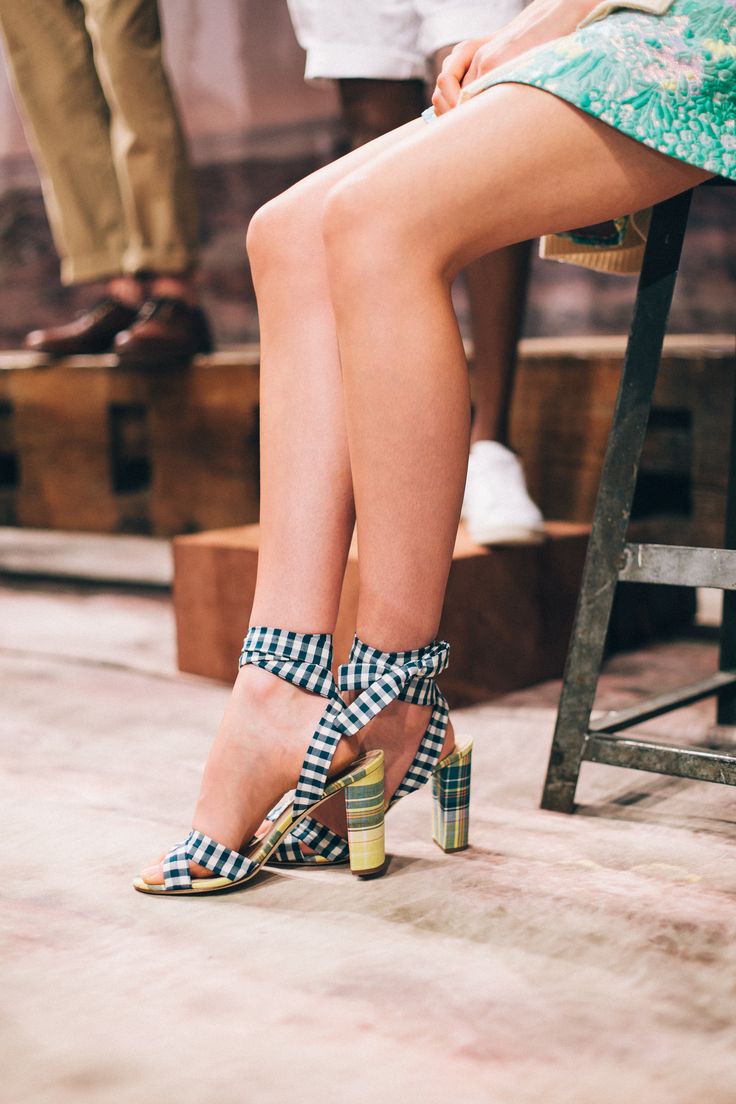 Photo by Pinterest
Spring introduces sandals like these gingham beauties that are perfect for a stroll around the city or a brunch with friends. I adore shoe trends and this one is no exception. Super cute and super comfortable, this gingham sandal can be matched with almost any spring outfit whether a dress or jeans and a t-shirt. Soft soles and fabric make these the go-to sandal for the season.
…

…
Coat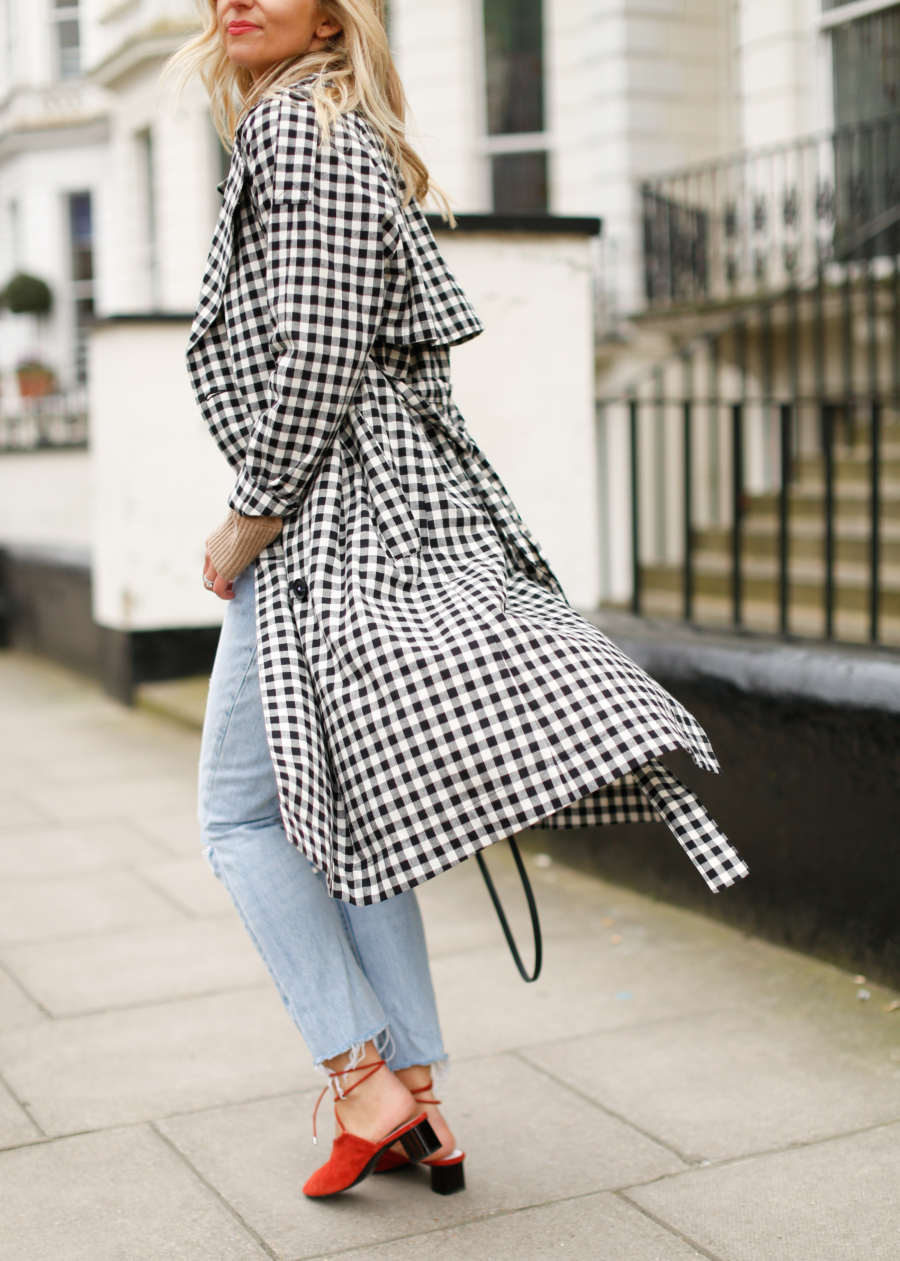 Photo by Pinterest
Want a new twist on the classic trench coat slash raincoat or even an upgrade to a spring jacket? Here you go! This beauty is an outfit unto itself.  What's underneath isn't the point. The whole point is the coat or jacket. With a sleek pair of ankle boots and large shades, you'll be the talk of the town. 
…

…
Multi Colors
Photo by Pinterest
Whatever you do, do not settle on a black and white gingham. Break out of the box and go for pastels. After all, spring trends blossom when in pastels. Girly colors like pinks and purples suit the season, but so do pastels blues, yellows, and greens. By choosing a colored gingham you will be able to express your inner spring and be a walking vision of mother nature.    
…

…