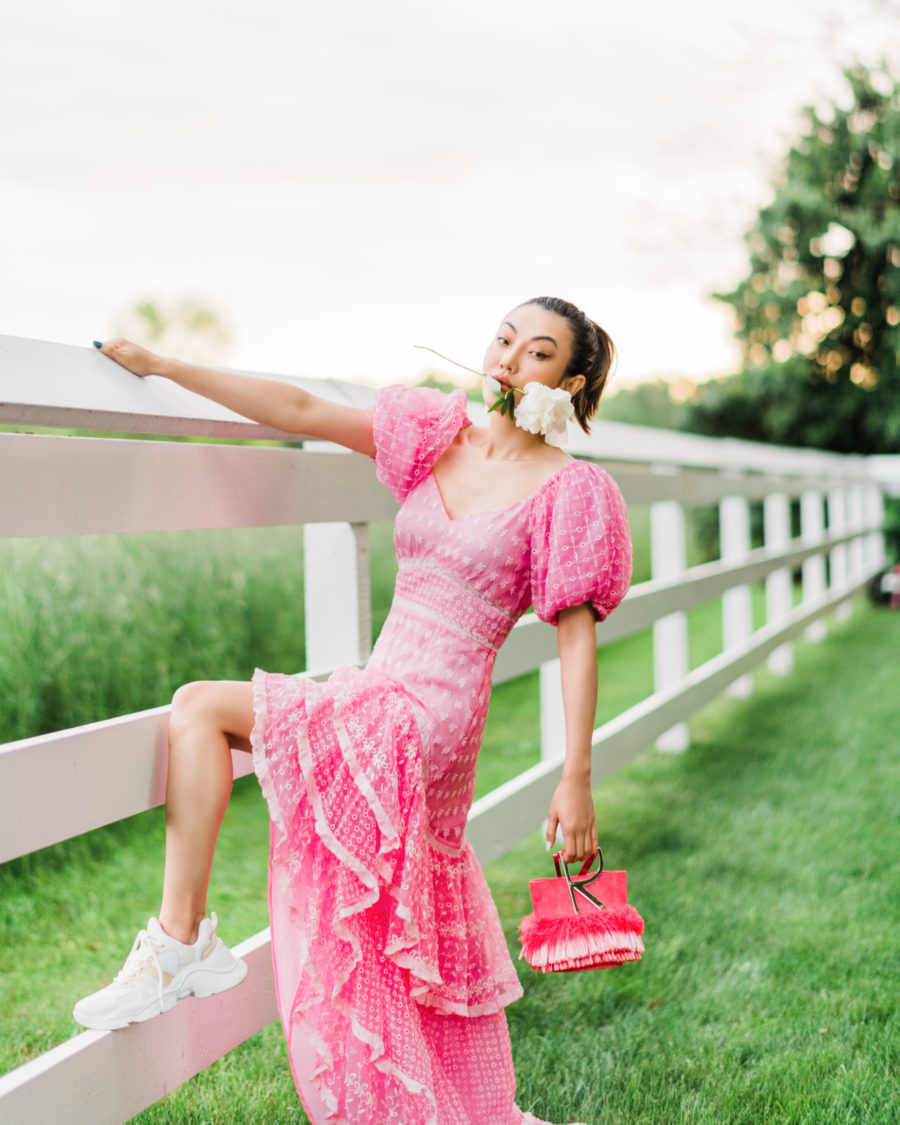 LOVESHACKFANCY Crochet Maxi Dress | Roger Vivier Handbag Similar | Sneakers Similar | Earrings Similar
N
ow that we have had a few snowstorms within the past couple of weeks in New York, I can rightfully say I am ready for winter to be over and for spring to be here. Although the snow looks beautiful and makes for some amazing wintertime photoshoots, my mind cannot help but to drift forward to warmer weather, sunny rays and longer days! Ultimately, this is why I have been looking forward to planning my spring wardrobe. I have been
keeping my eye on the spring 2021 fashion trends
that I think will become increasingly important these next few months and wanted to compile them in a post so you can prep your own
collection for the warmer season
. Scroll ahead for my picks.
…

…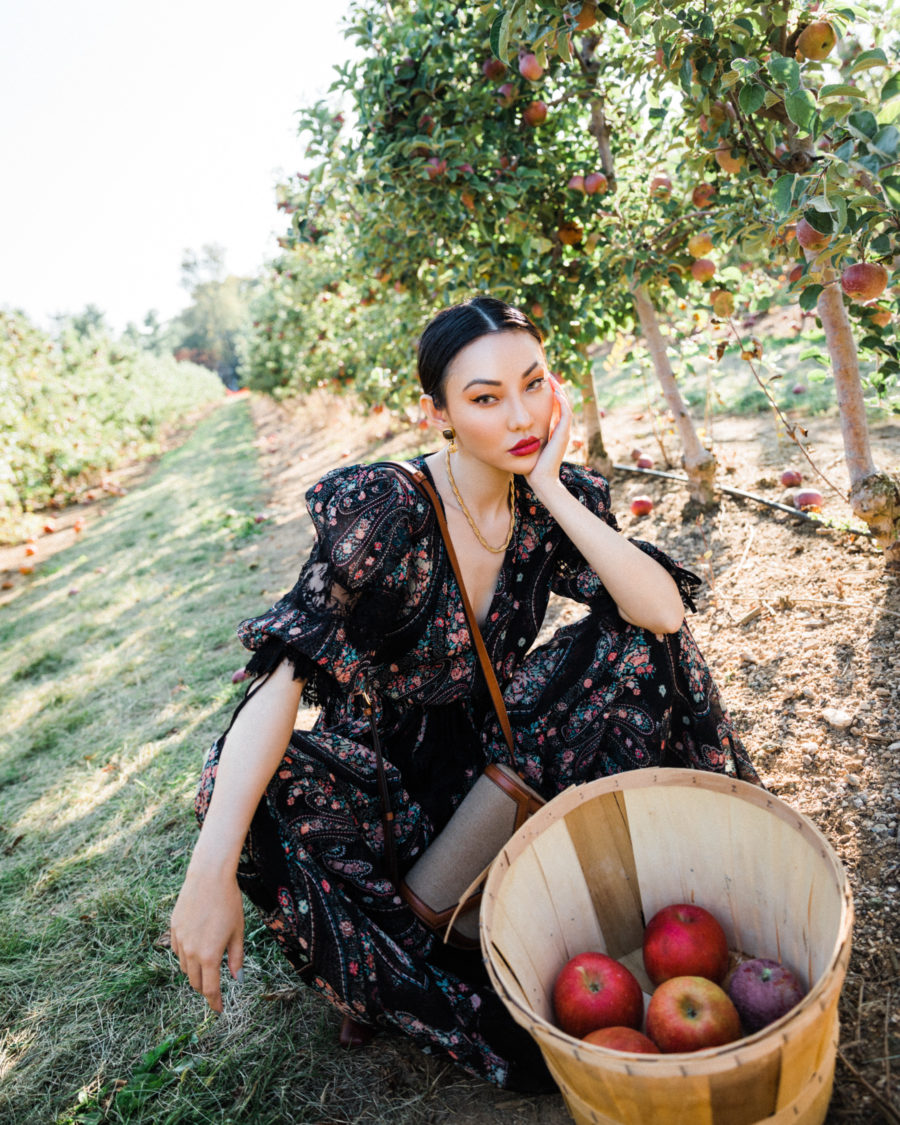 Lightweight Maxi Dresses
One of the spring 2021 fashion trends you'll be seeing is dress hemlines getting longer and fabrications getting lighter. Ethereal maxi dresses will be making huge waves in the upcoming months with a special emphasis on loose fitting or drop waist styles that are fresh and freeing. I could not be more ecstatic about the rise of this particular trend because lightweight maxi dresses blend both fashion and comfort. First, it makes getting dressed incredibly easy, and secondly, you will always come out looking stylish! Be on the lookout for maxi dresses in solids, pastels, florals and geometric patterns.
…

…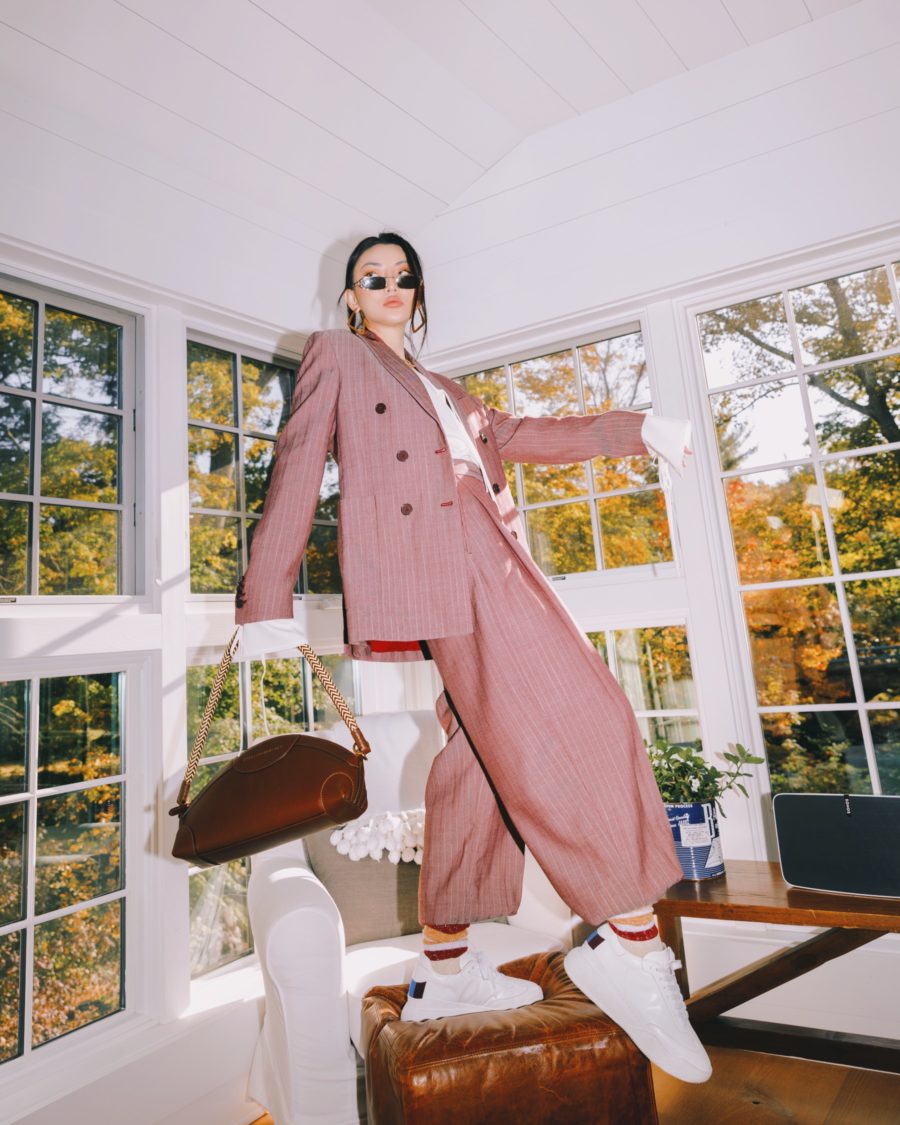 Baggy Bottoms
Whether we are talking denim or pants, the trend is certainly shifting towards loose fits. Although skinny styles are not going away by any means, there will continue to be a heightened emphasis on wide leg, flare, boot cut and straight leg styles. This will even be evident in knit pants, trousers, and everything in between. The only thing changing is the silhouette so do not be afraid to overcomplicate things! You can still style them as you would with any other piece. For instance, you could rock a cropped top to balance out the shapes or you could go loose all over for a relaxed, effortless aesthetic.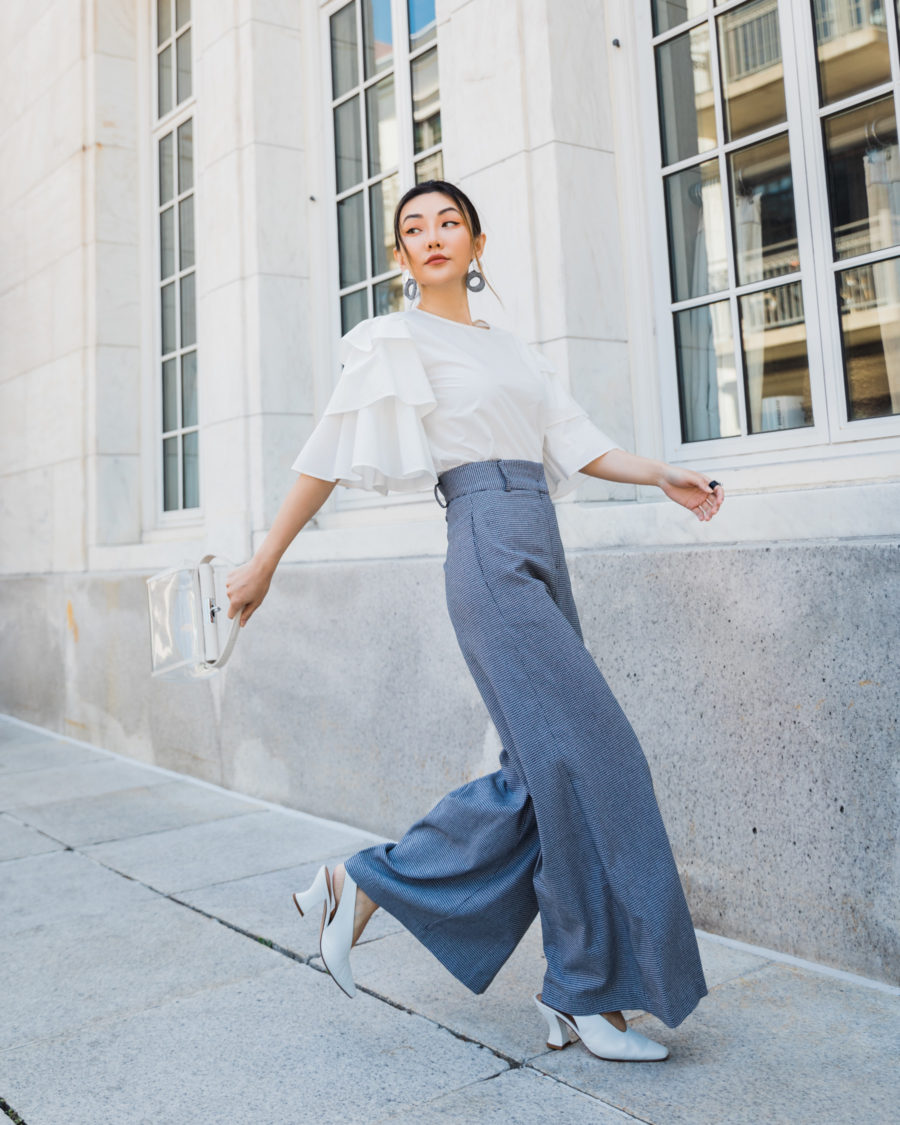 …

…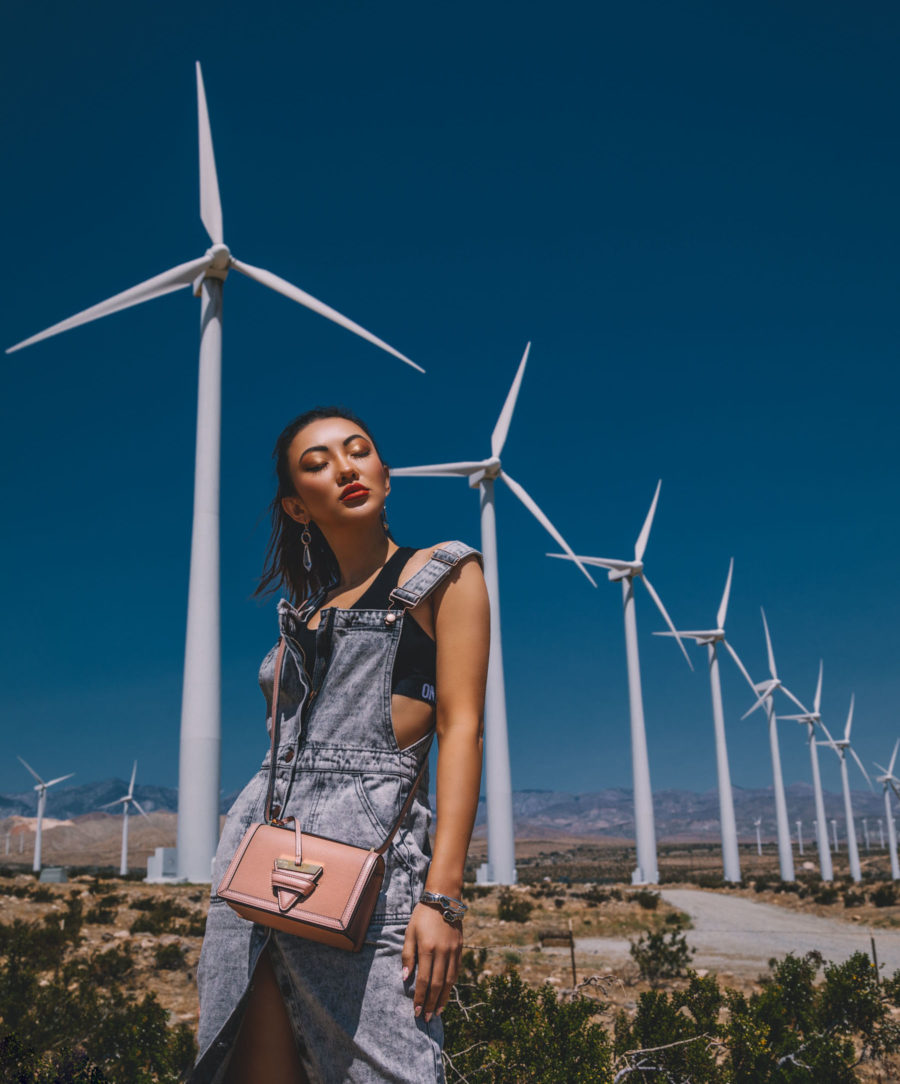 Bralette
The bralette is getting revamped into a pseudo-mini crop that is ideal for pairing with high-waisted bottoms, skirts, or layers. This trend proves that less really is more as spring and summer will be about baring skin – in a tasteful way, of course. Solid colored bralette tops are going to be your best bet for maximizing this trendy little piece since it will allow you to mix-and-match a lot easier. However, printed bralettes are also just as cute and could certainly be styled in a multitude of ways too. If you want to stay more modest, be sure to definitely wear high-waisted bottoms to ensure not too much of the midriff is revealed. Additionally, you can layer over an oversized denim coat or blazer for more coverage.
…

…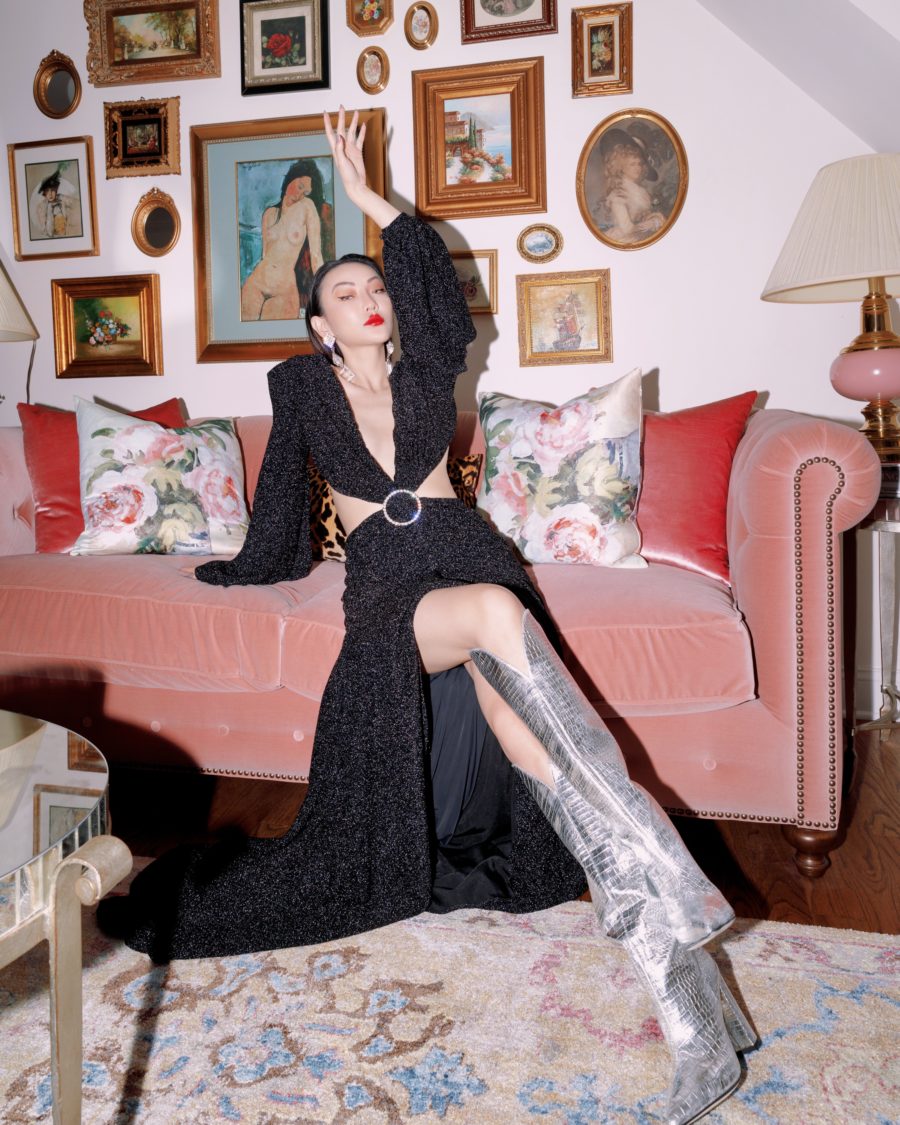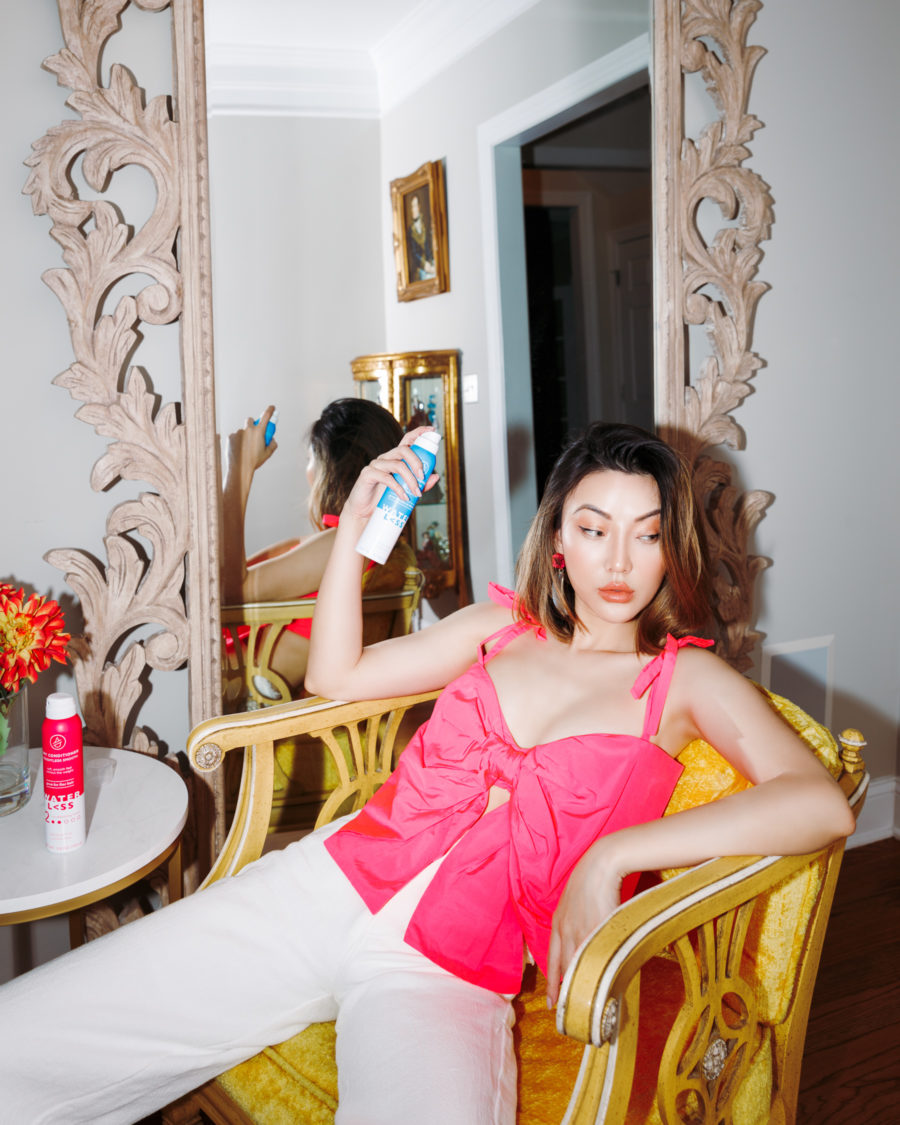 Cut Out Galore
Speaking of revealing clothing, the other trend I am seeing quite a lot is the cut out. This includes items like backless tops, midriff reveals, choker necklines, and keyholes. I have also seen the built-in g string pant circulating – which is undeniably a bolder look to rock! This cut out trend is more than a fleeting fashion moment. I think it is empowering and celebrates the beauty that is the female body. It is going to be such a fun, flirty element to incorporate into your spring and summer wardrobe, so do not be afraid to try it out!
…

…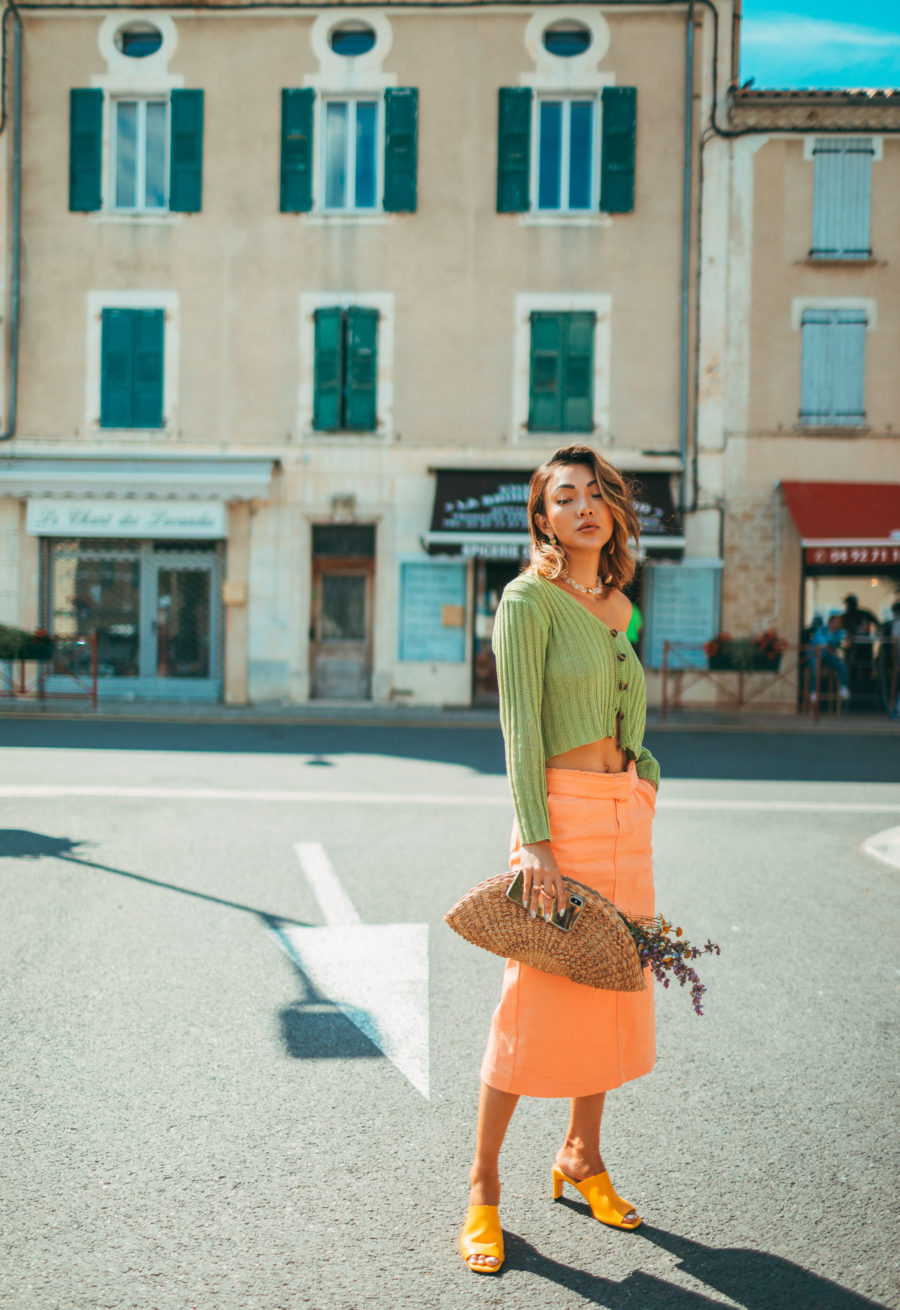 Spring Knits
Lastly, your favorite chunky winter sweaters are getting remixed into lighter knits for Spring 2021. These lightweight pieces are going to be the perfect items to act as transitional pieces. I love how adaptable light knits are as they can take the shape of just about any top or bottom. Everything from the sweater vest to ribbed knit shirts and t-shirts are soon going to be the hot items on your Instagram feed. This trend is so cozy and comfortable, yet totally wearable and stylish.
…

…
What are your favorite spring 2021 fashion trends?