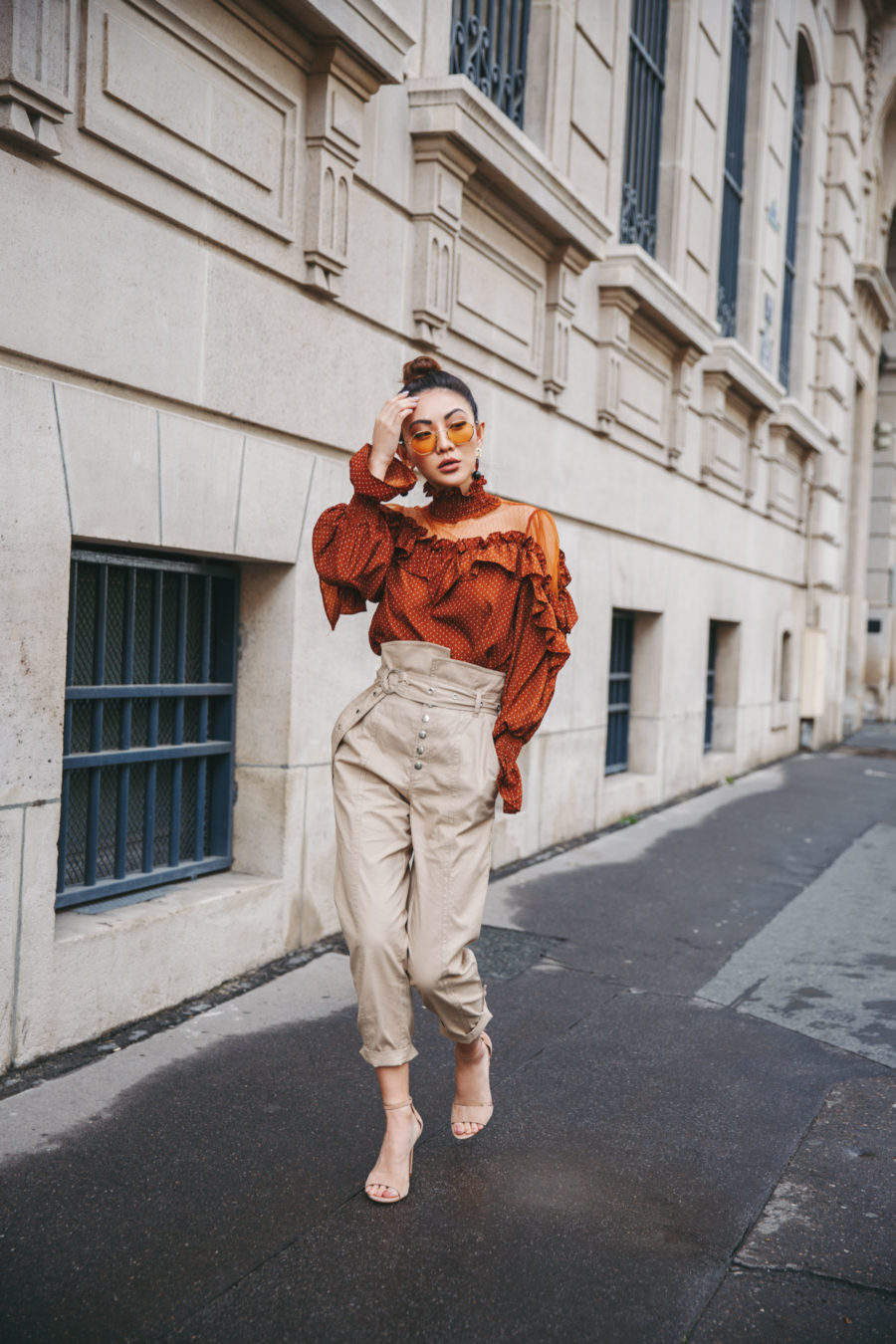 Polka Dot Blouse Similar | Paper Bag Pants Similar | Nude Heels Similar | Geometric Sunglasses Similar
S
pring is in the air! With everyone and their mother Marie Kondo'ing their wardrobe, why not get on board yourself this weekend? Let 2019 finally be the year you tackle the spring cleaning you have been putting off. I can't think of a better way to start than with your wardrobe! So many people seem to be moving towards a more minimal lifestyle, which includes only keeping clothing that truly "sparks joy" (from the wise Marie Kondo herself). To help you get started here, I wanted to share the only
Spring 2019
Capsule Wardrobe you need.
…

…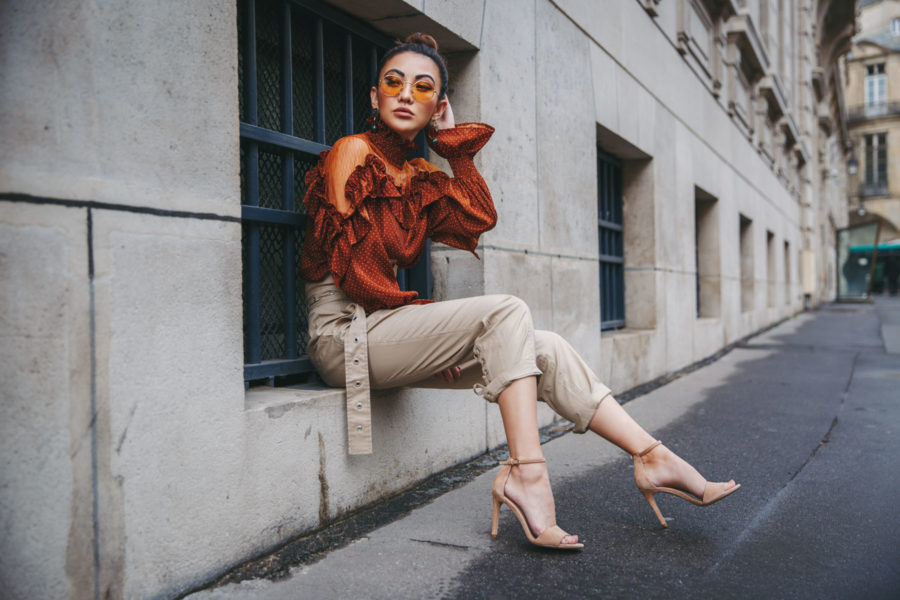 What exactly is a Capsule Wardrobe?
The buzzword, "Capsule Wardrobe", has been floating around the web for quite some time now but what exactly does this mean? Essentially, this is the idea of keeping a collection of clothes in which you deem are most essential. Going a level deeper, each piece should have a purpose and should coordinate back with the others within the collection to create a variety of outfits.
If you decided this capsule wardrobe life is for you, why not give it a try this upcoming season? If I had to put together my spring capsule wardrobe for 2019, this is everything I would include and why!
…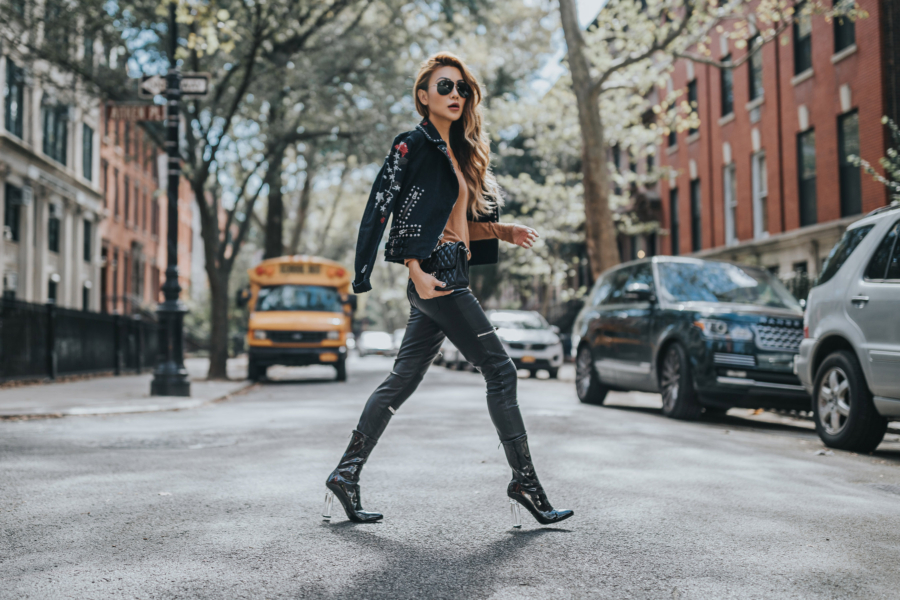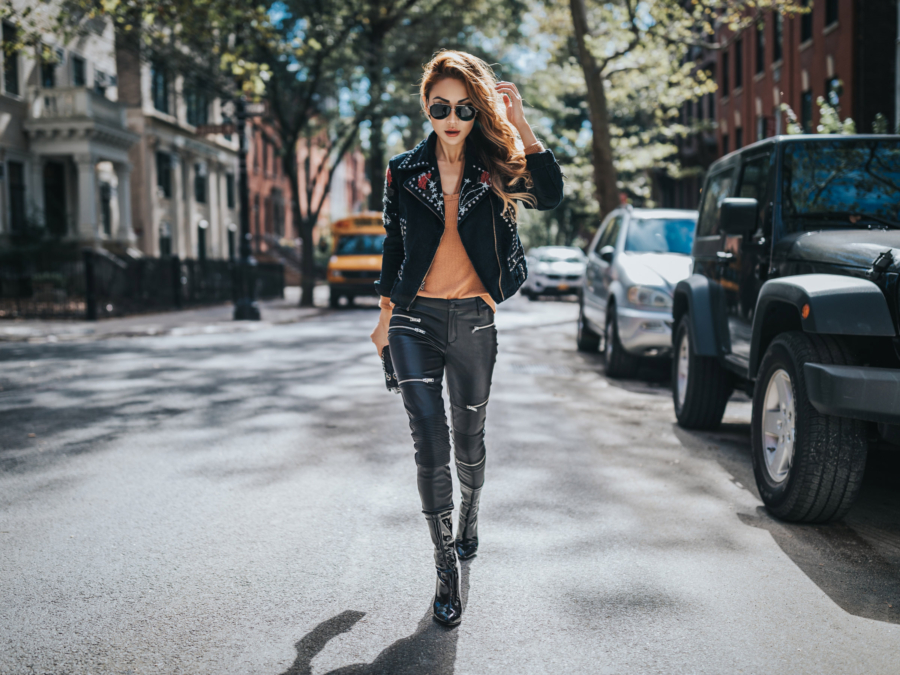 Outerwear
Denim Jacket: The ultimate casual outerwear piece, the jean jacket continually is one of my most worn pieces come the springtime. It can be thrown on top of your cozy errand-running outfits or it can be layered over a dress for a night out.
…

…
Trench Coat: For more formal looks, the trench coat most certainly comes in handy. When spring comes around, so do the showers to this is perfect for protecting yourself against those rainy days.
…

…
Moto Jacket: I truly think this piece can be incorporated within your capsule wardrobe all year round. In the spring, you can wear it for added warmth when there's a chill in the air at night or you can nonchalantly drape it over your shoulders for that relaxed vibe. (Love this neutral color for spring!)
…

…

One Pieces
Dress: If you know me at all, you know I couldn't survive without a dress or two within my personal arsenal. For your capsule wardrobe, choose a few springy dresses that truly spark joy because you'll thank yourself once it starts to warm up.
…

…
Jumpsuit: A good-fitting jumpsuit is also a necessity for the springtime. Make sure to choose one that can be easily styled up or down so you can be ready for any occasion that might crop up. For a change, you can also rock the trendy boilersuit this season!
…

…
Romper: When reaching the transition period between spring and summer, a romper is always a quick and easy outfit for whenever you are in a pinch. This one is cute and easy for everyday while this one will have you vacay ready in no time!
…

…
Shoes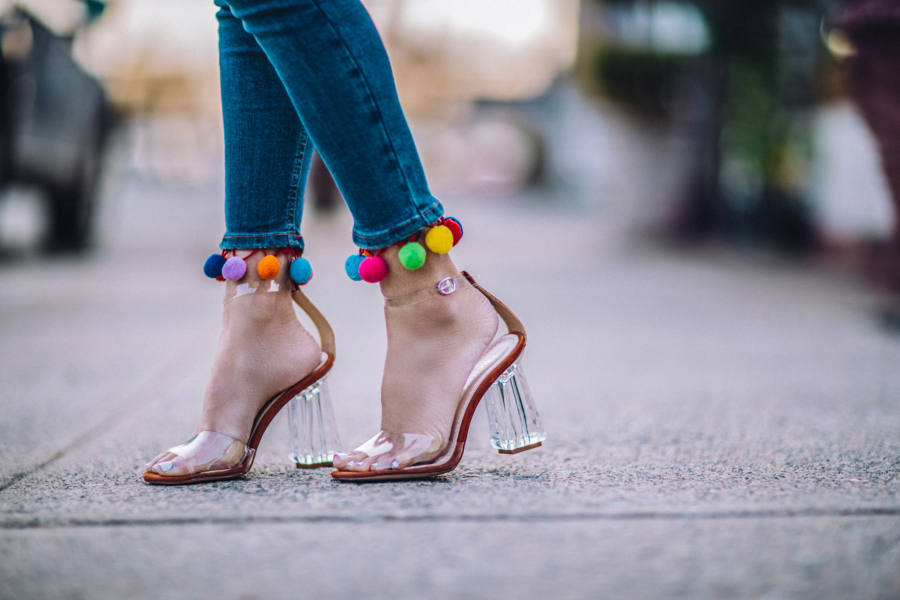 Heels: Every girl needs a trusty pair of heels, whether it be for work or play. When building a capsule wardrobe, simplicity is definitely the route. Be sure to narrow it down to heels you can wear with just about any outfit.
…

…
Sneakers: Casual trainers are no longer just for the gym either. Be wise in choosing a pair of sneakers for your wardrobe to ensure they are equal parts comfortable and trendy.
…

…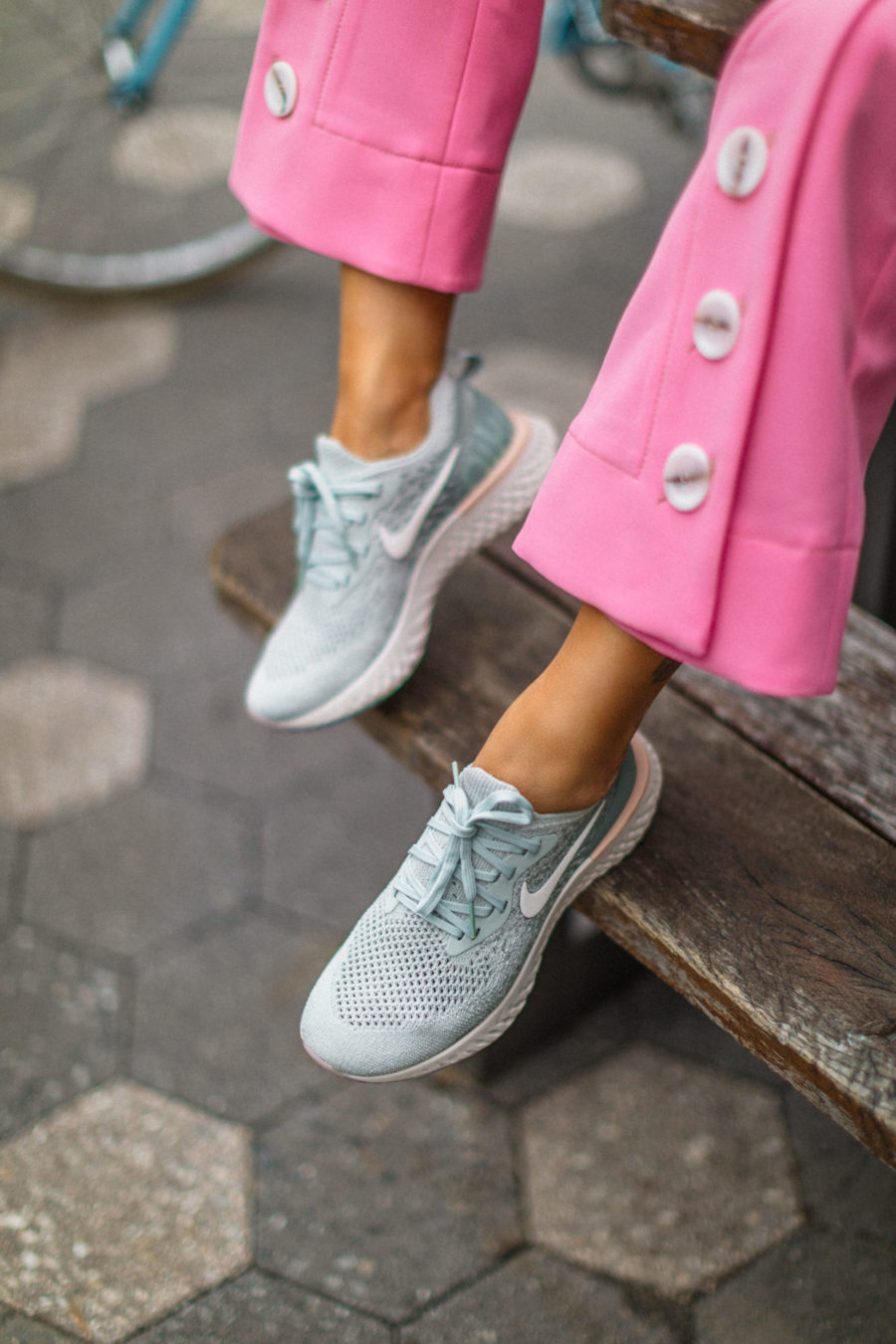 Sandals: Within my spring capsule wardrobe, I like to have a choice between heeled sandals and flat sandals so I maintain some variety when building my outfits.
…

…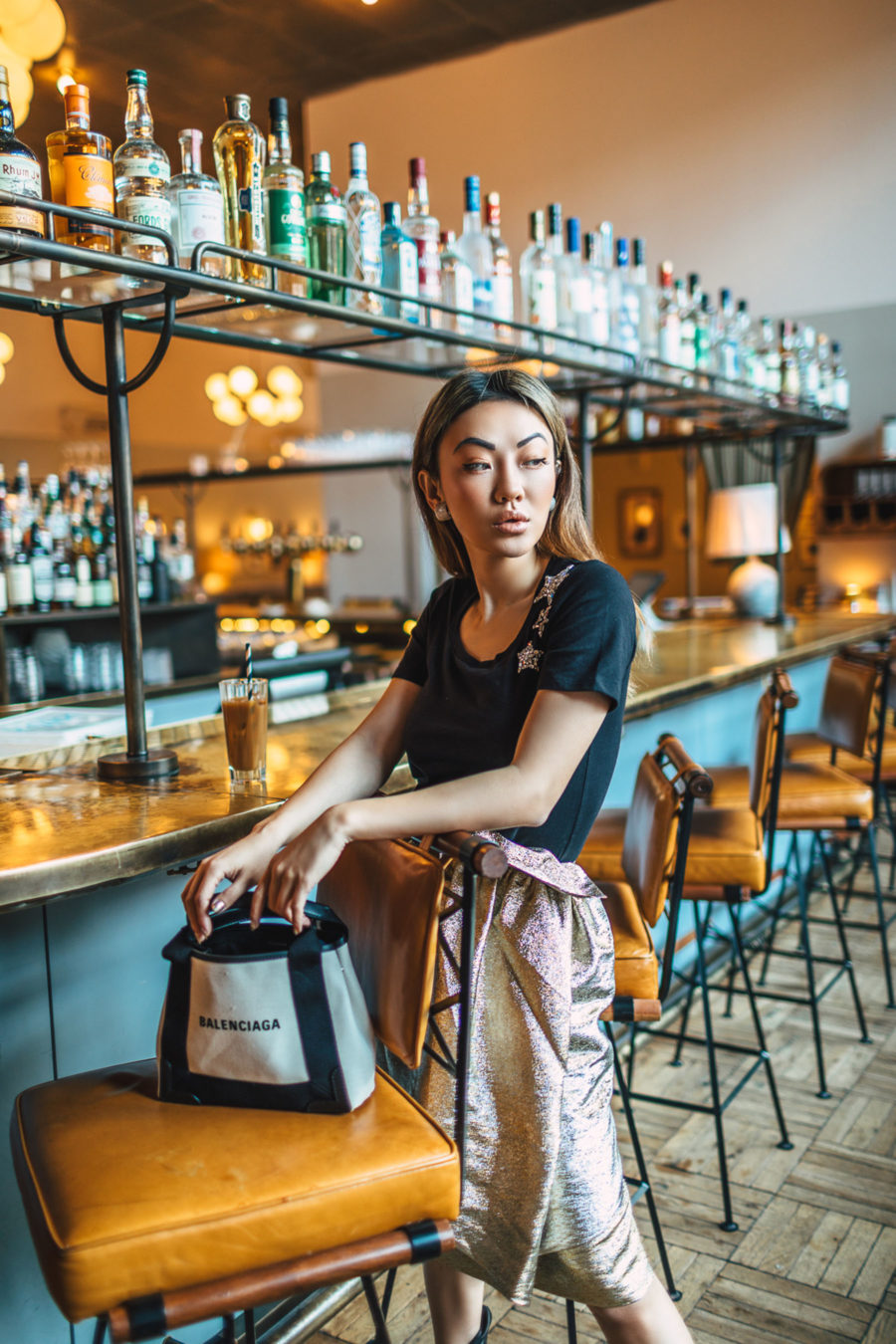 Bags
Small handbag: A smaller bag you can throw your absolute daily essentials in are a must for all your spring outings. If you kept the rest of your capsule wardrobe relatively neutral, you can opt to get more trendy and colorful with your accessories.
…

…
Tote: A classic tote bag is a must – especially if you reside in a busy city like I do. Something large and in charge to carry your laptop, planner, and tablet from place to place. (I'm also obsessed with straw totes for travel!)
…

…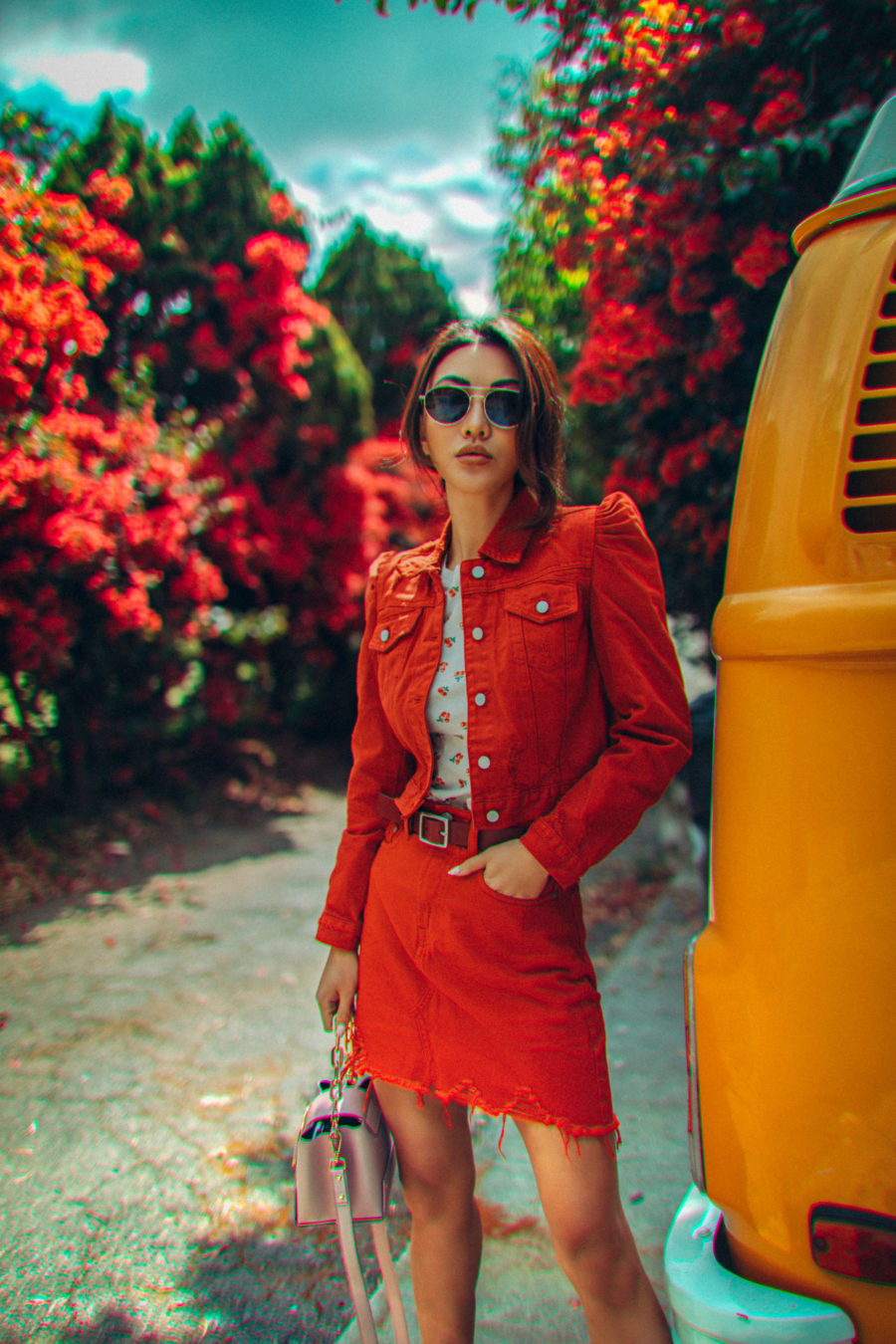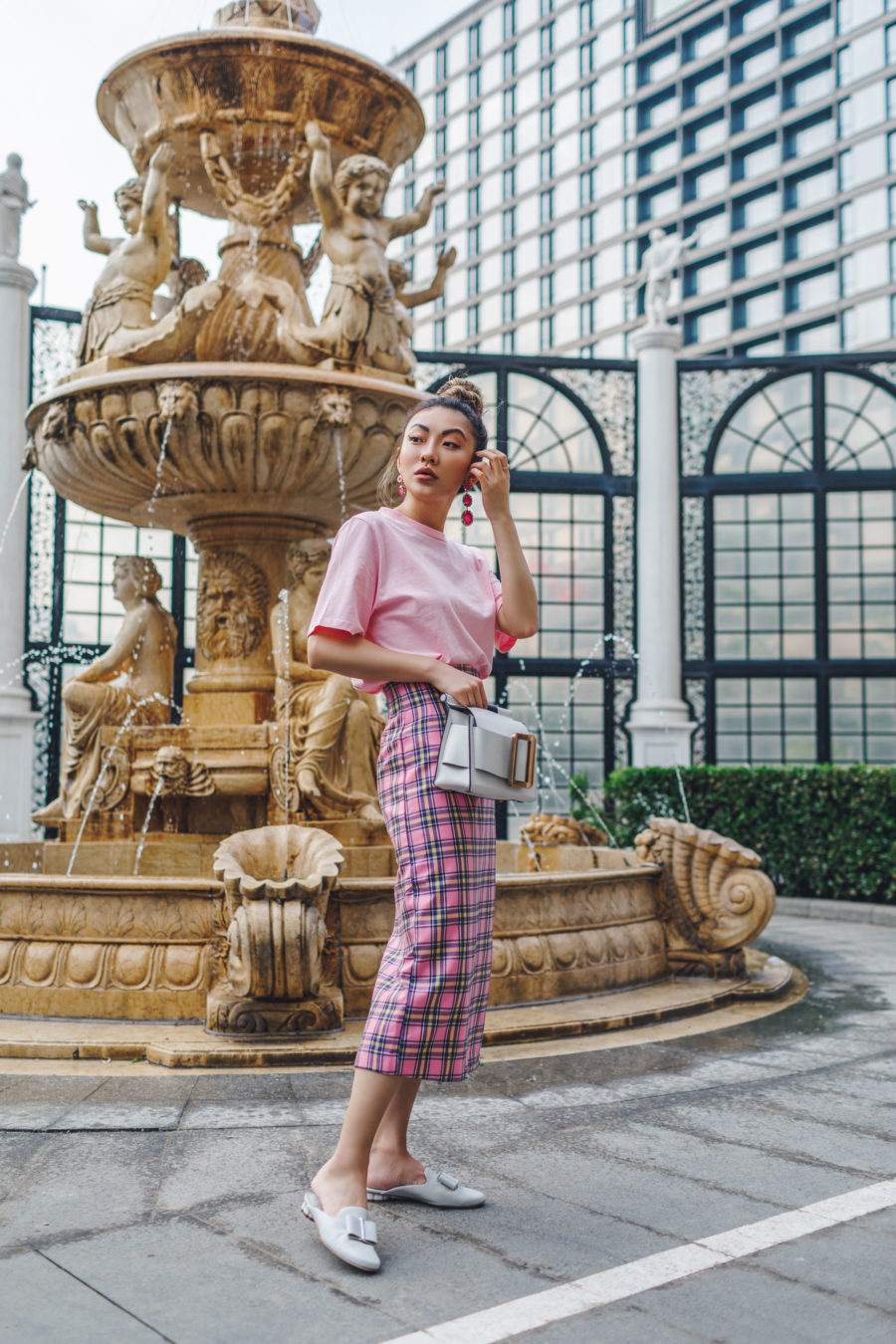 Basics
T-Shirt: White t-shirts are an absolute must for any time of the year. Whether you need to layer or just want a blank canvas, a simple tee is the perfect foundation for your everyday outfits.
…

…
Tank: Similarly, you never know when you need to wear a tank top underneath an outfit so it's always good to keep one in a neutral color within your wardrobe. Bodysuits are also a great alternative here.
…

…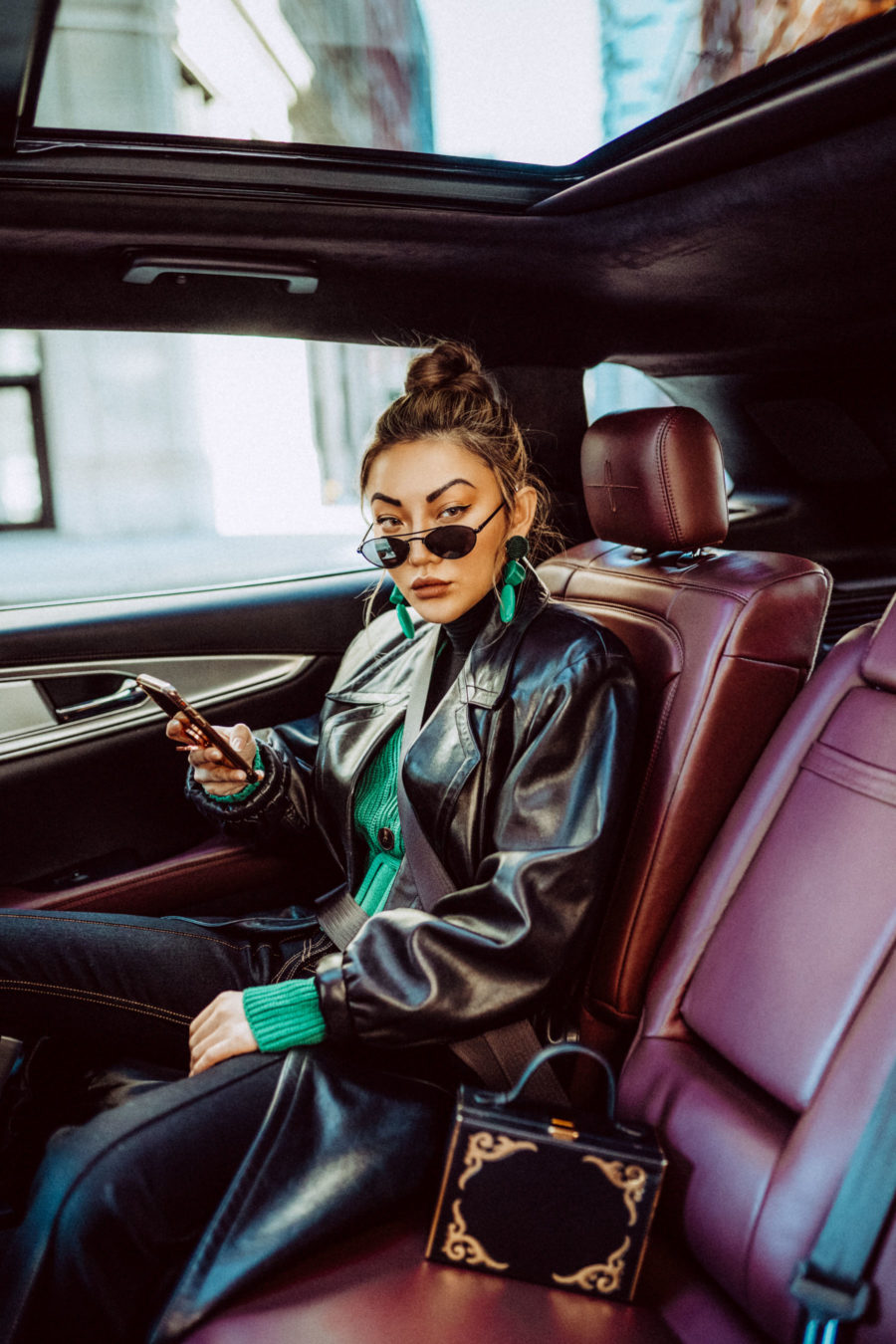 Accessories
Sunnies: A good pair of sunglasses is imperative in my humble opinion. When choosing a pair for the season, go for something classic that also suits your face shape – or an affordable trendy pair you can wear throughout spring and summer.
…

…
Neck Scarf: A printed neck scarf is a new addition to my spring capsule wardrobe collection. It's a timeless piece that can be a fun way to add some color and fun to a look. Or you could also tie it around your tote bag!
…

…
Have you tried a capsule wardrobe yet?