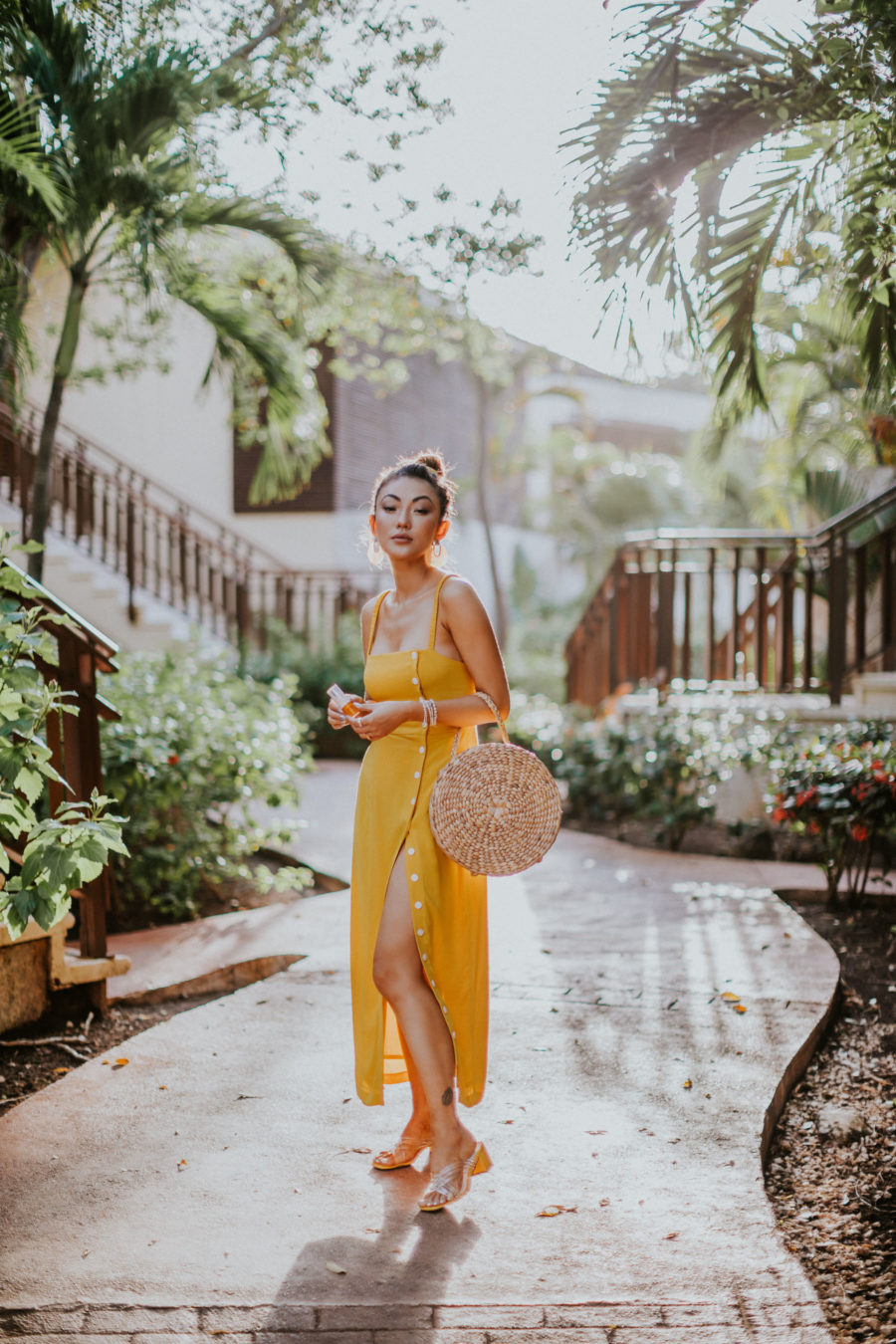 Capulet Similar | Mule Sandals Similar | Round Straw Bag Similar | Kendra Scott Earrings | Monica Vinader Ring | Clinique Fresh Pressed Set
O
ver the years, I've made a conscious effort to educate myself on the most effective skincare ingredients out there. And till this day, there's one ingredient I would recommend to everyone:
Vitamin C
. I'm sure you guys know that Vitamin C is essential in your diet – and you've probably drank citrus juices more often than you can count, but did you know Vitamin C is amazing for your skin? It's one of my secrets for getting smoother and brighter skin on a regular basis.
…

…
Vitamin C is an antioxidant and when applied on the skin, it helps combat dullness from pollutants in the environment. The ultimate results are smoother and brighter skin through minimizing sun damage and evening out your tone. If you haven't yet incorporated Vitamin C into your skincare routine or are looking for a more effective product, Clinique's Fresh Pressed 7-Day Challenge is just want you need to get started.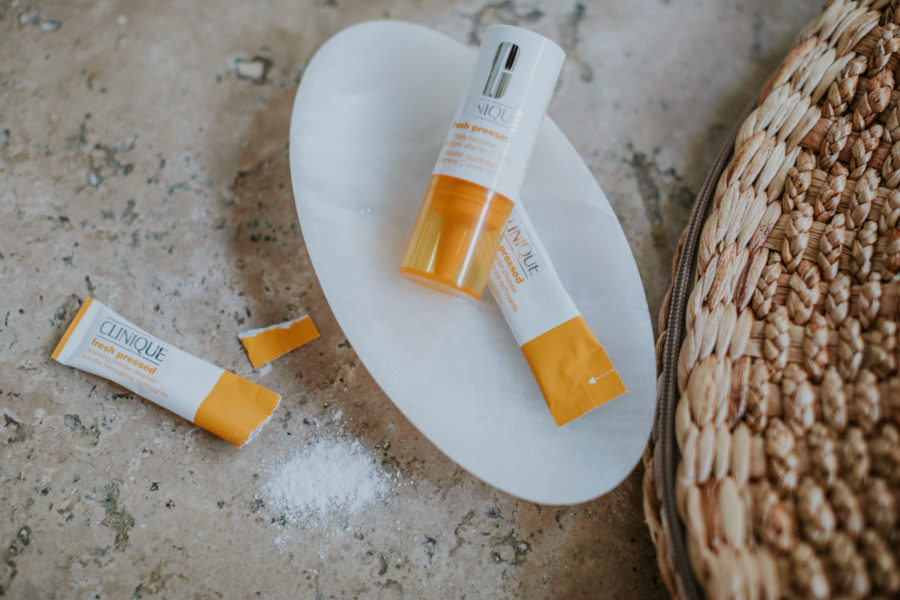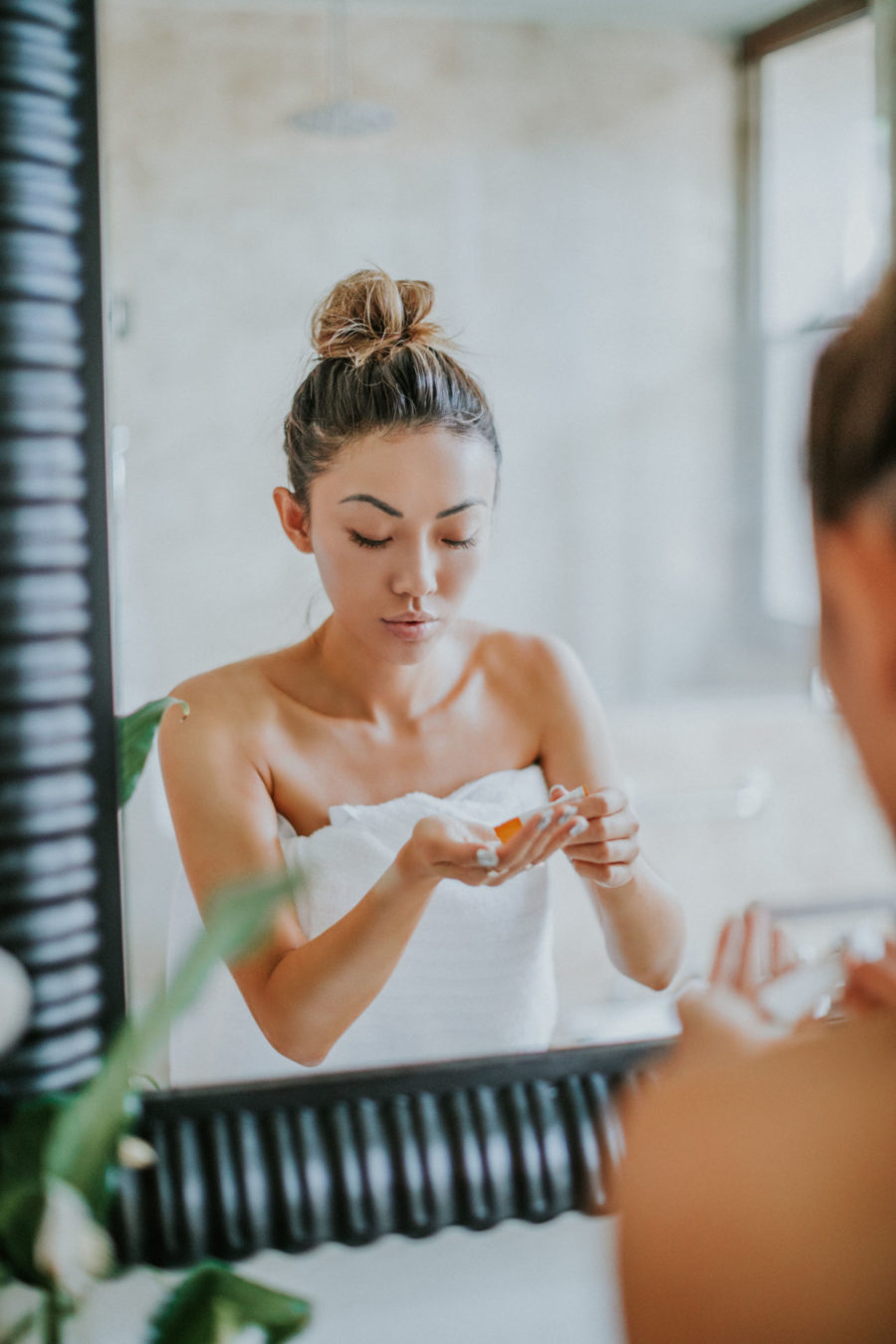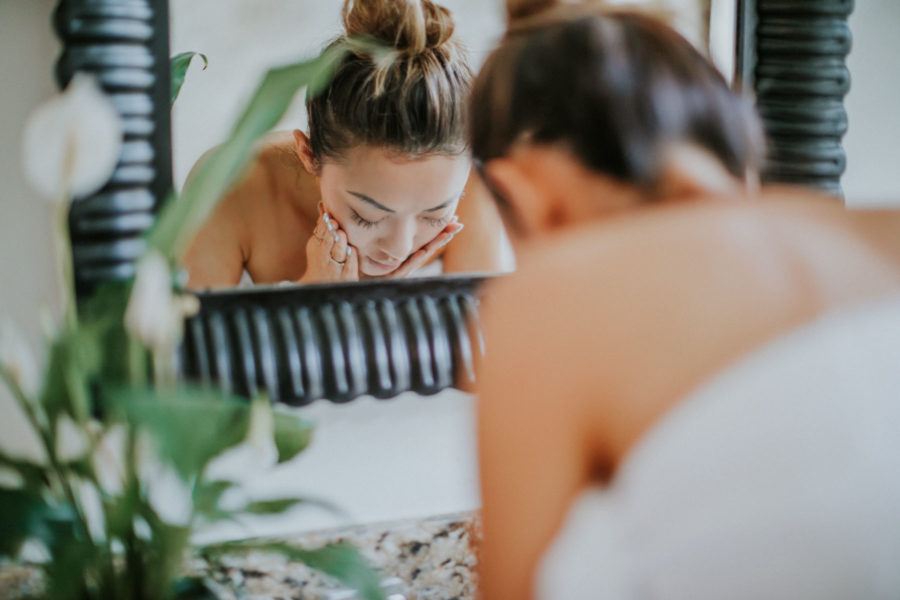 Brighter skin in just 7 days!
The issue with pure Vitamin C is that it's fickle – it naturally degrades when exposed to oxygen. That means it's most powerful and effective when fresh. The Clinique kit is unique because it comes in individual packets that are perfect for a one-time application. This isolation of the pure Vitamin C ensures freshness, so you can expect maximum potency and results.
How it works…
The kit contains a week long process of cleansing and moisturizing. The cleanser is powder-based and only requires water to activate, and the Vitamin C Booster is to be mixed with your moisturizer day and night.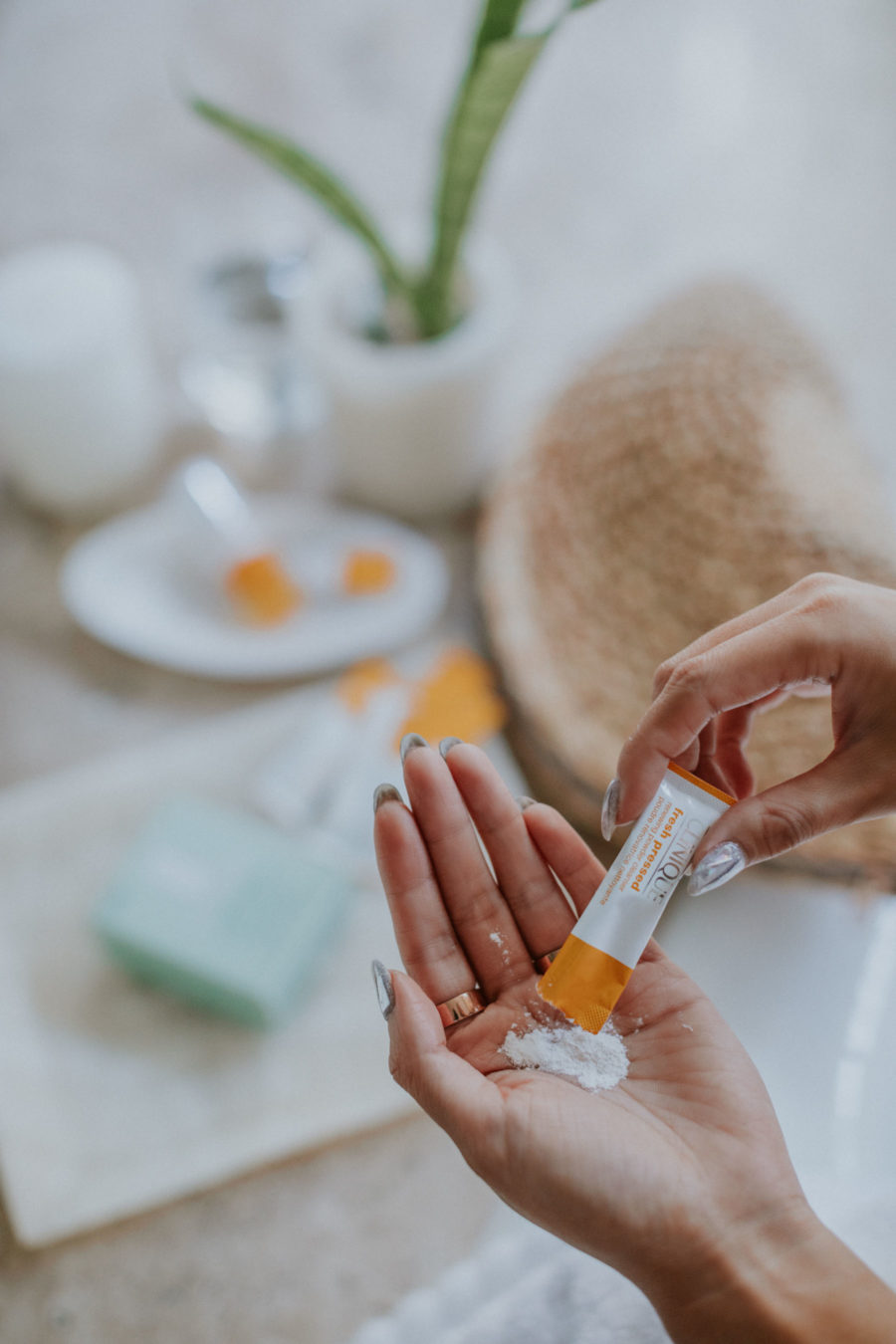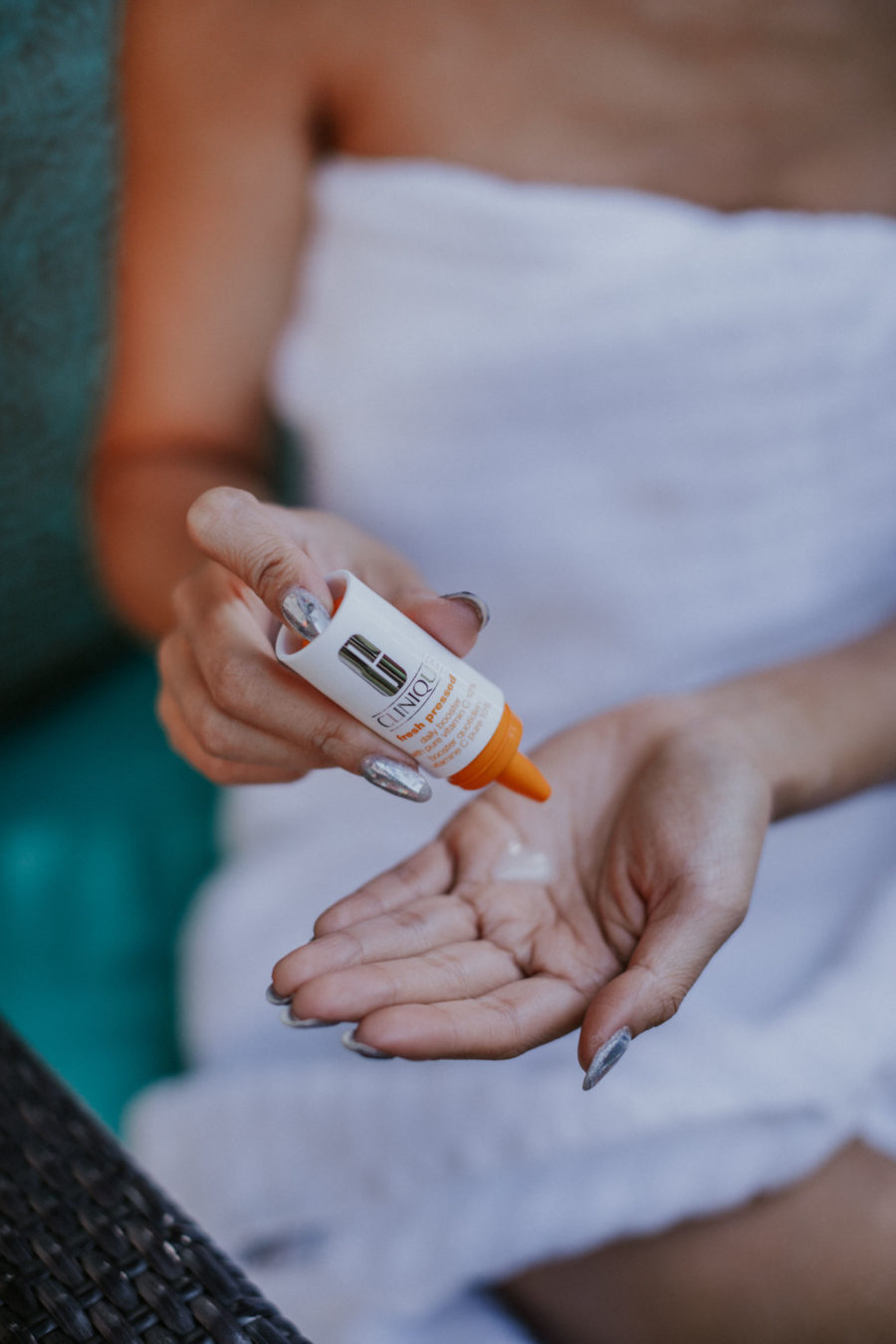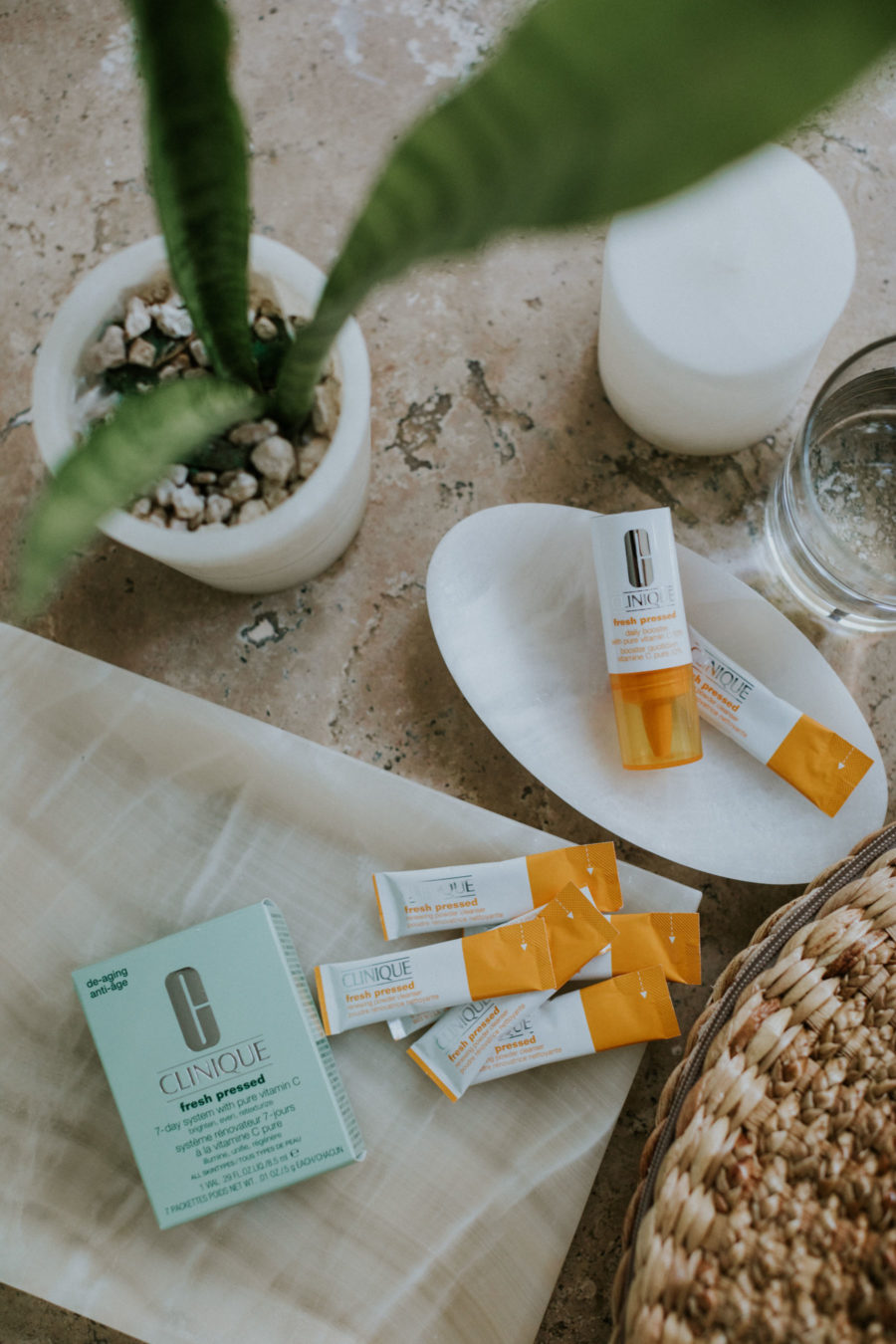 I thoroughly enjoyed the texture of the powder cleanser. After pouring the powder into your hand, all you need to do is add a small amount of water and rub your hands together. Then apply the mixture to your face. I like to let the products absorb for a few seconds before rinsing off. Afterwards, my skin immediately feels tighter but not overly dry and the light exfoliation results in a brighter and glowing complexion.
…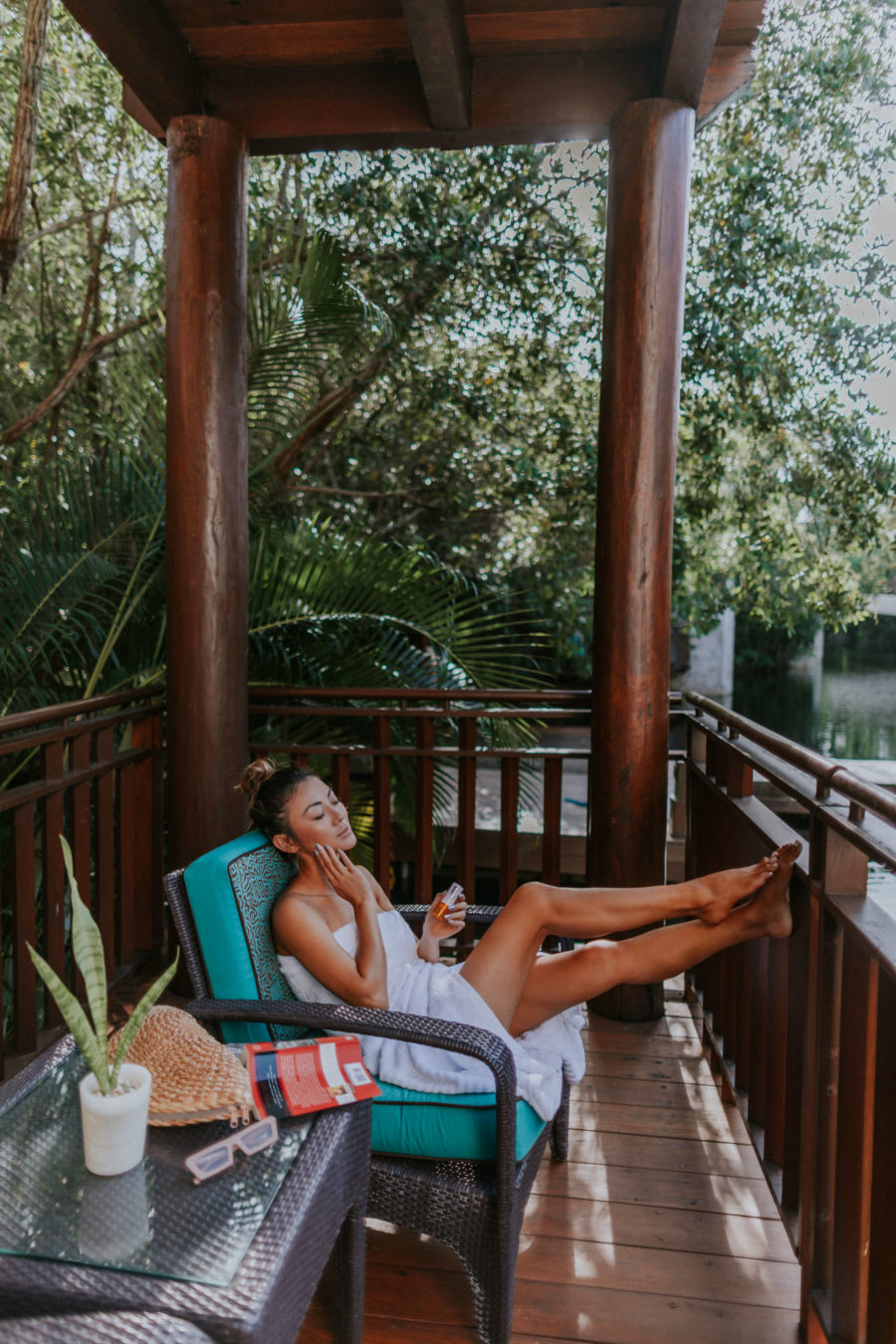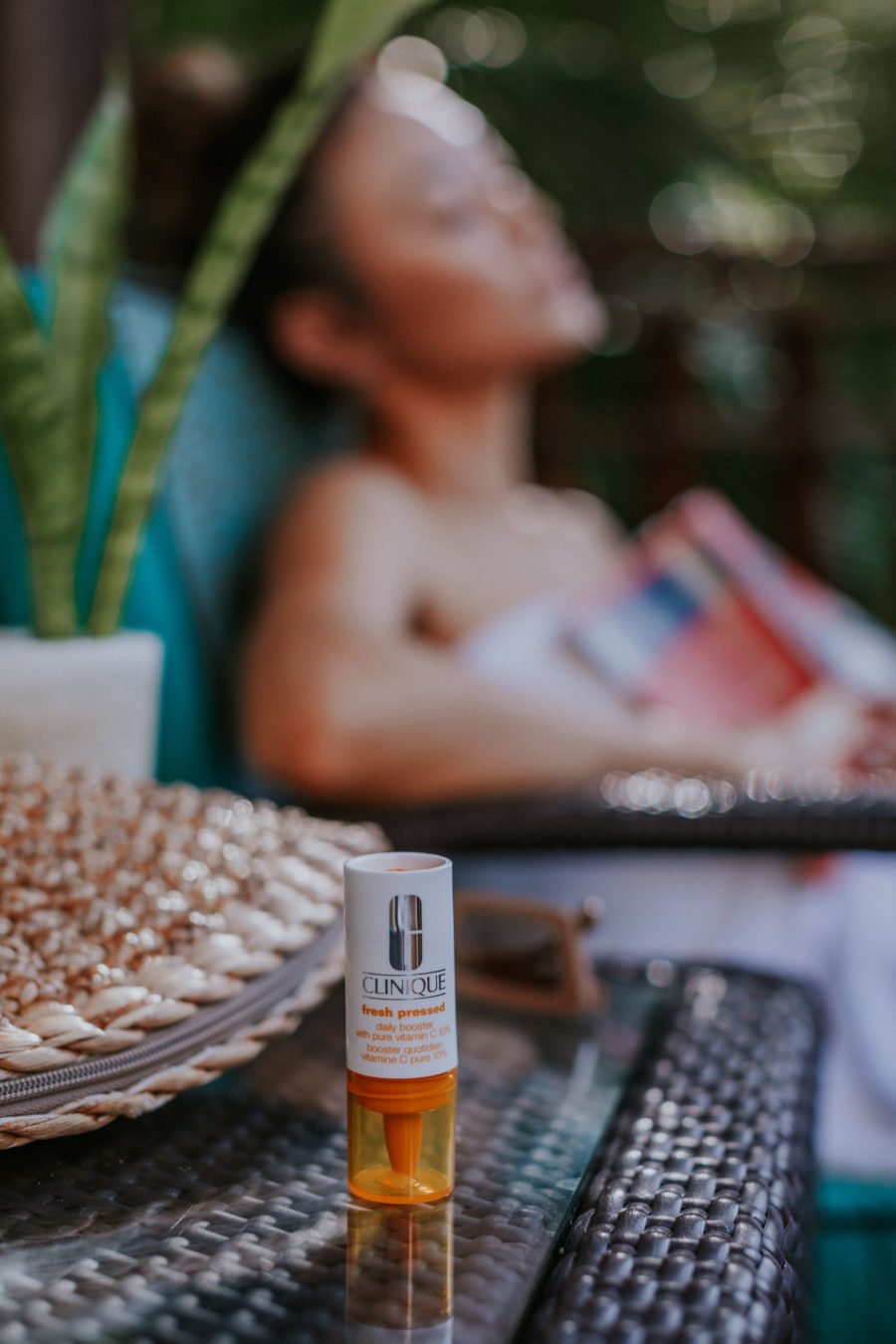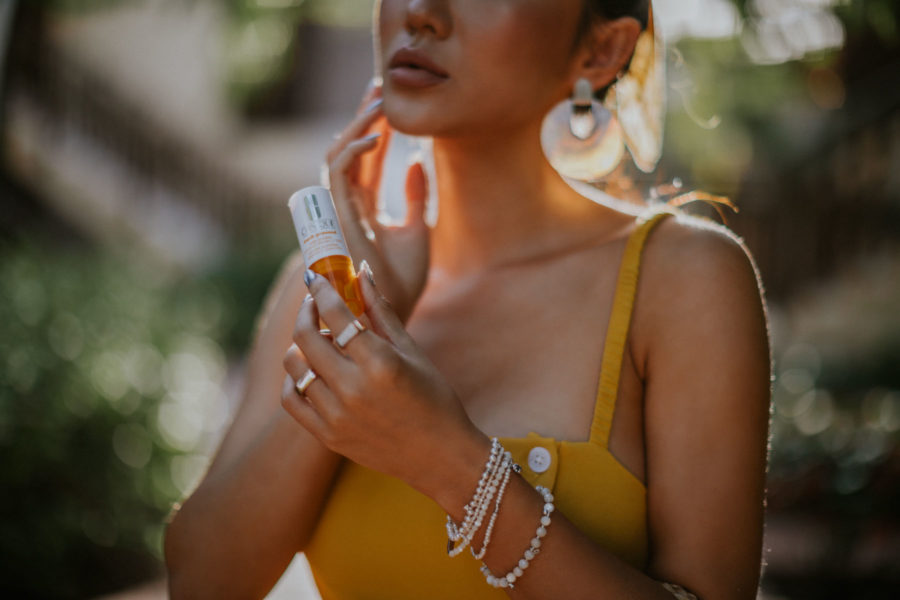 With the Vitamin C Booster Serum, shake it up and dispense two drops into your moisturizer. I love that Clinique fuses other beneficial ingredients such as salicylic acid, mulberry root, and squalane into this concoction! You can be confident about brighter, even, and re-texturized skin after the challenge.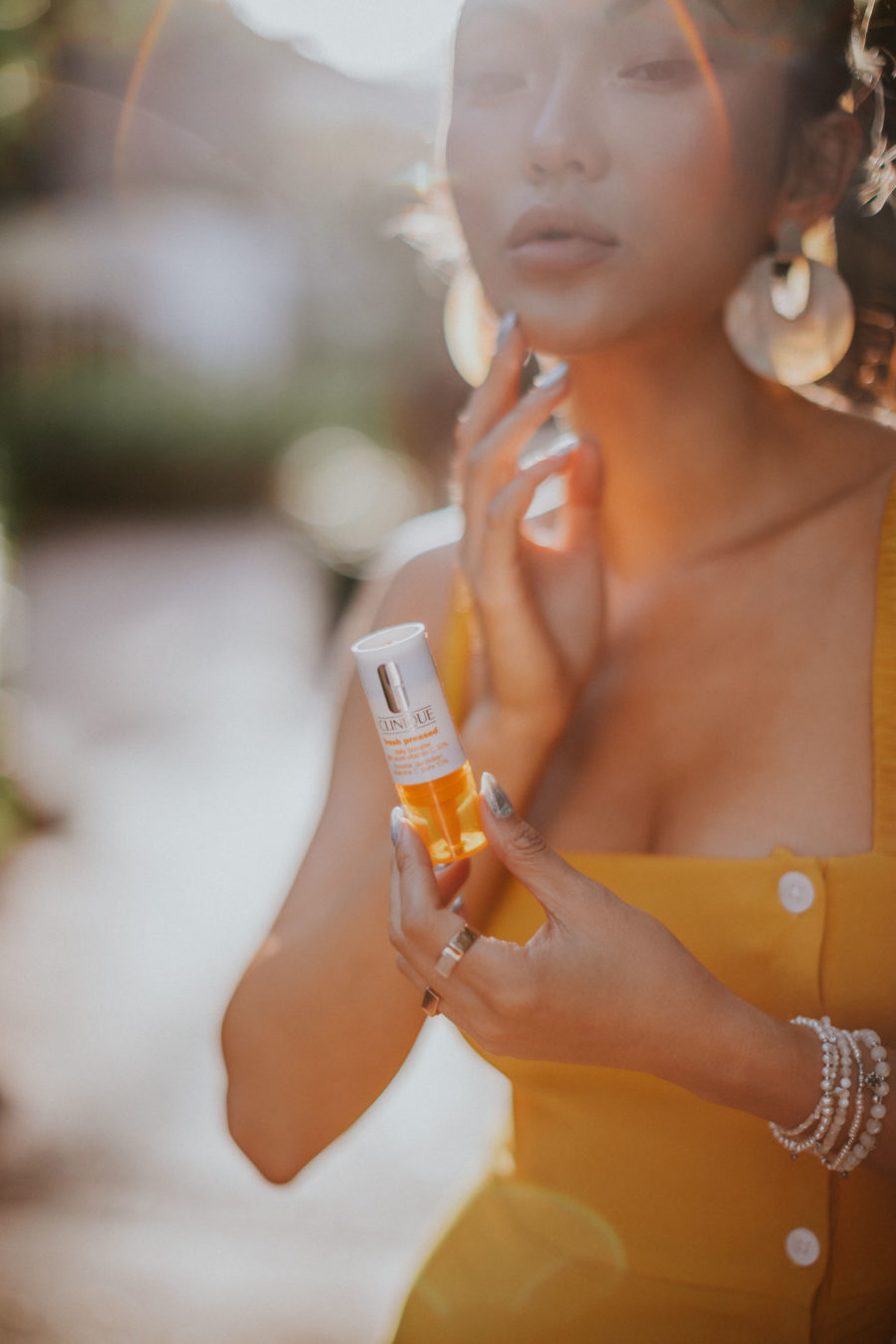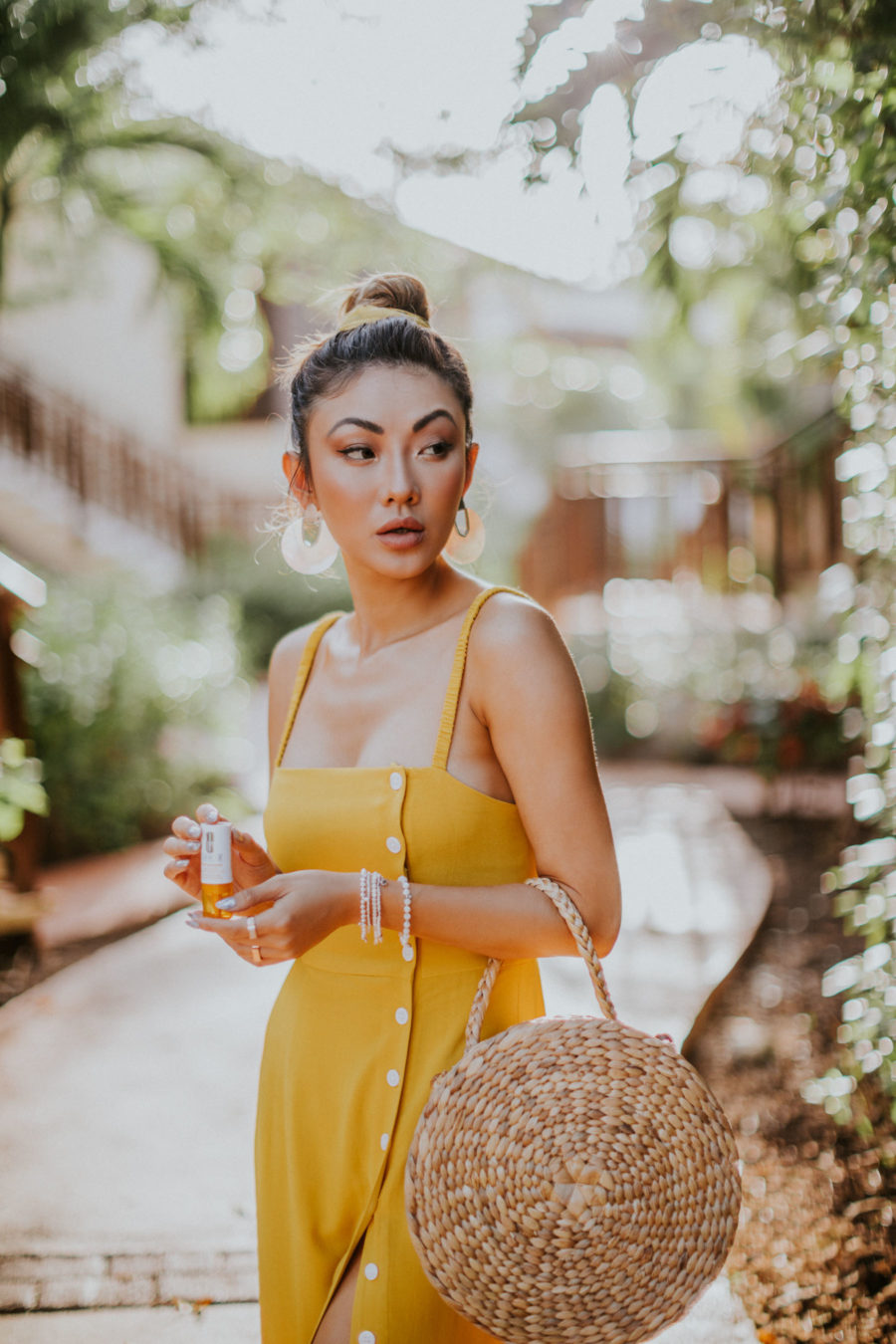 The Verdict…
I say this all the time, but traveling is the biggest culprit of dull skin for me. I decided to start the challenge right before my Mexico trip and use it throughout because it would be the real test of whether it truly works. The results have been impressive! The thoughtful packaging, ensures the freshest dose of Vitamin C and injects a shot of radiance back into my complexion despite changing time zones and a lack of sleep. It's only been a few days, but I'm already super confident about healthier and brighter skin!
Are you guys ready to take on the Fresh Pressed 7-Day Challenge? Let me know in the comments and don't forget to share your results with me!