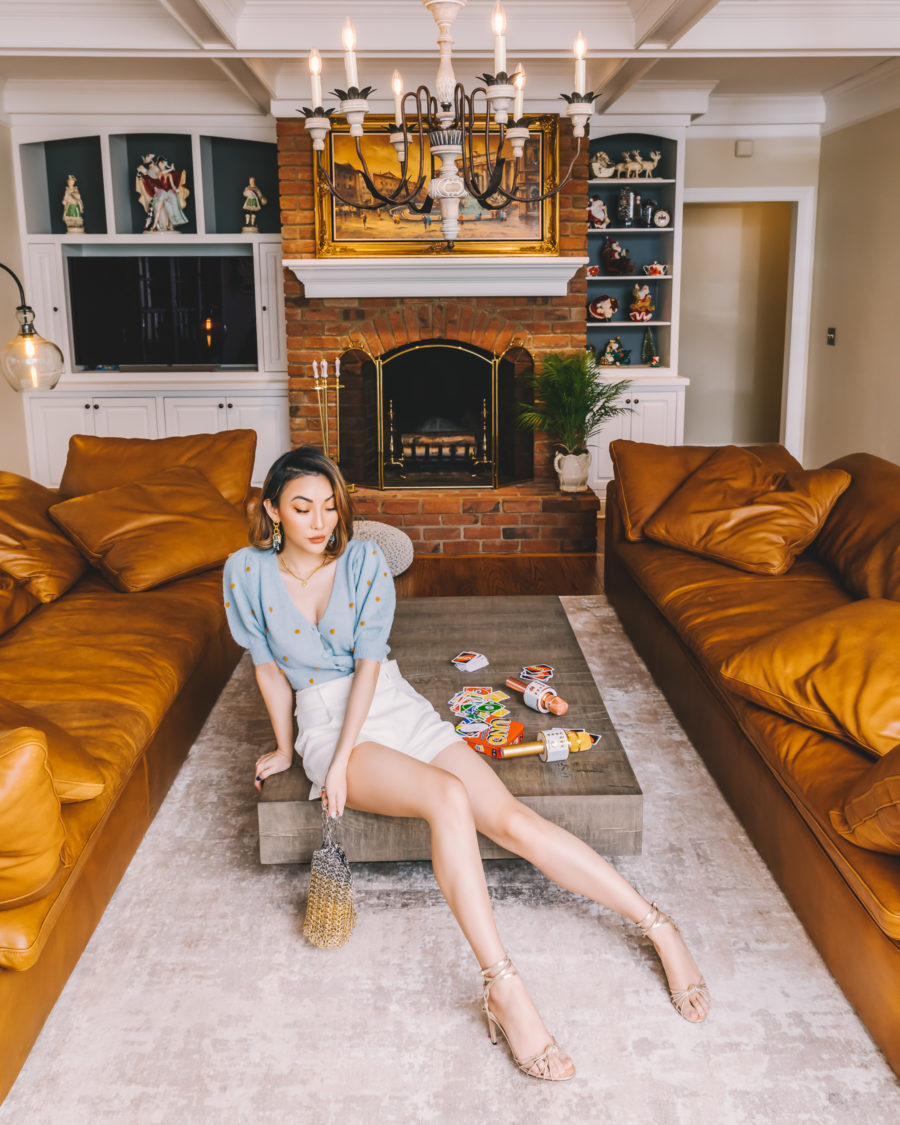 Cardigan Similar | Belted White Shorts Similar | Strappy Gold Heels Similar | Chain Bag Similar & Affordable
I
bet your spring wardrobe is looking much different today than it did last year now that
staying home
is the new norm. That said, you should still try to get dressed and continue business as usual. If you're at a loss for what to wear these days, I wanted to share a special quarantine capsule wardrobe that you can adopt now but also keep in your arsenal for when things go back to normal.
…

…
Neutral Blazer
Whether you're actually getting dressed or living in your PJs all day, a neutral blazer is definitely an essential in a quarantine capsule wardrobe. White and beige tones are perfect for spring and will complement just about any look. You can throw it over an old t-shirt or your pajama top and you're all set for that next Zoom call.
…

…
Slinky Dress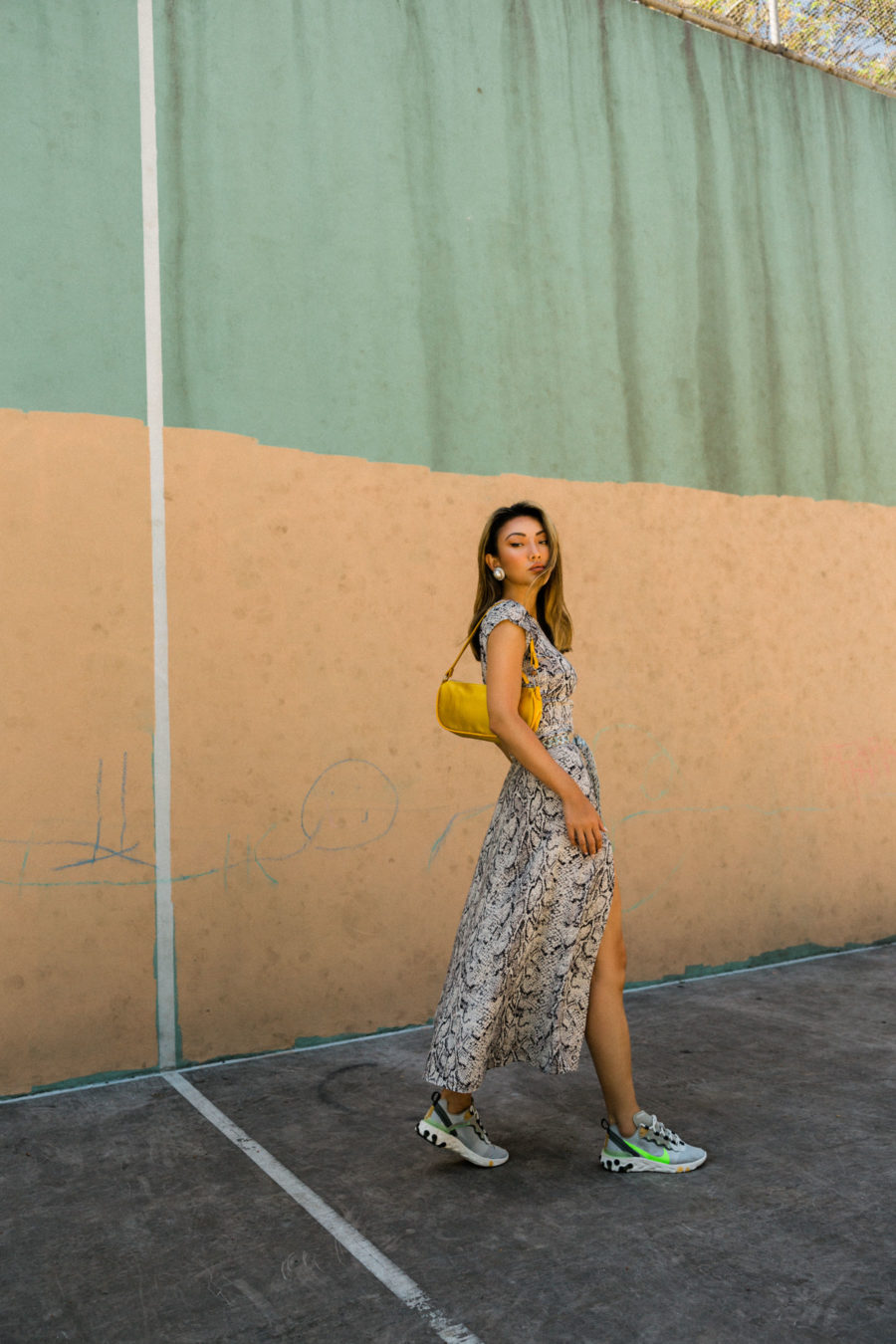 A slinky dress is perfect for days you don't feel like wearing pants – or need a quick solution to get dressed. There are so many high-end slip dresses you can splurge on now for under $200 (like here) and wear throughout the year. This fun, printed version is giving me all the spring vibes.
…

…
Ribbed Tank Top
Everyone needs a ribbed tank top in their quarantine capsule wardrobe. It goes with everything from skirts to jeans – and is a nice upgrade from your basic t-shirt.
…

…
Cropped Cardigan
A cropped cardigan is another must-have for a quarantine capsule wardrobe because it makes you look like "business" on top. They're super cute, especially in a fun, bright color (here) but also feel extremely French and classic in neutral tones. You can wear them tucked into high-waisted bottoms or draped over the shoulders.
…

…
White Button Down Top
If you're going to make any wardrobe investment right now, it should probably be a white button-down shirt. They're a tried-and-true classic, but also super trendy right now.
There are so many ways to style it too whether you wear it layered, knotted at the waist or half-way unbuttoned. Try a loose blouse with your favorite leggings for your next quarantine outfit.
…

…
Knit Trousers
When you want to look polished with the comfort of loungewear, just throw on some knit trousers. Keep it dressier on top and throw on a pair of kitten heels to complete your look.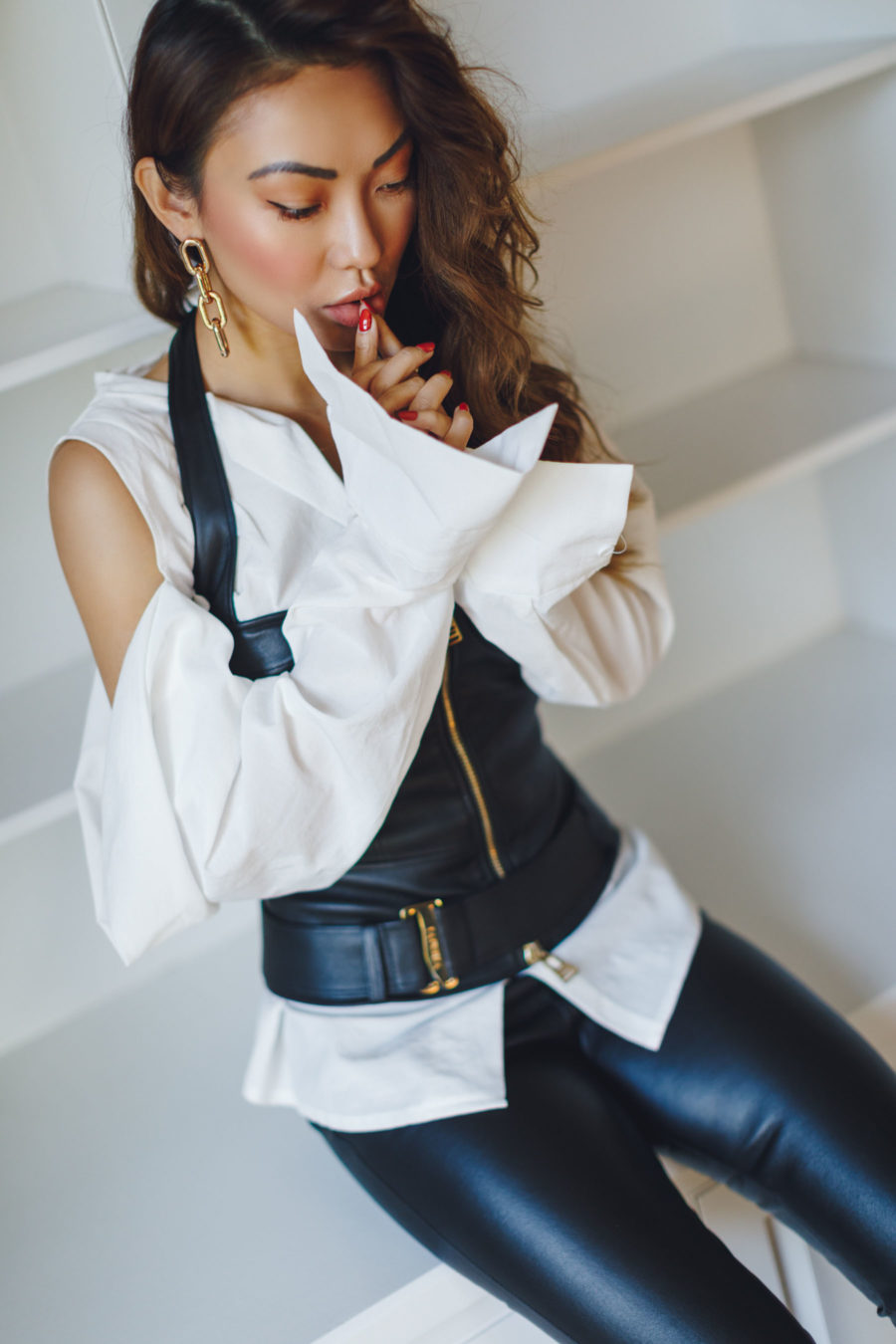 …

…

Sweatpants or Biker Shorts
Loungewear is probably what you're spending most of your days in. But if you're still wearing the same joggers or leggings from last year, it's time for a refresh. Nineties-inspired sweatpants are where it's at. They're flying off the shelves, which is basically proof that you need to get on board ASAP. As the days get warmer, you can transition into biker shorts.
…

…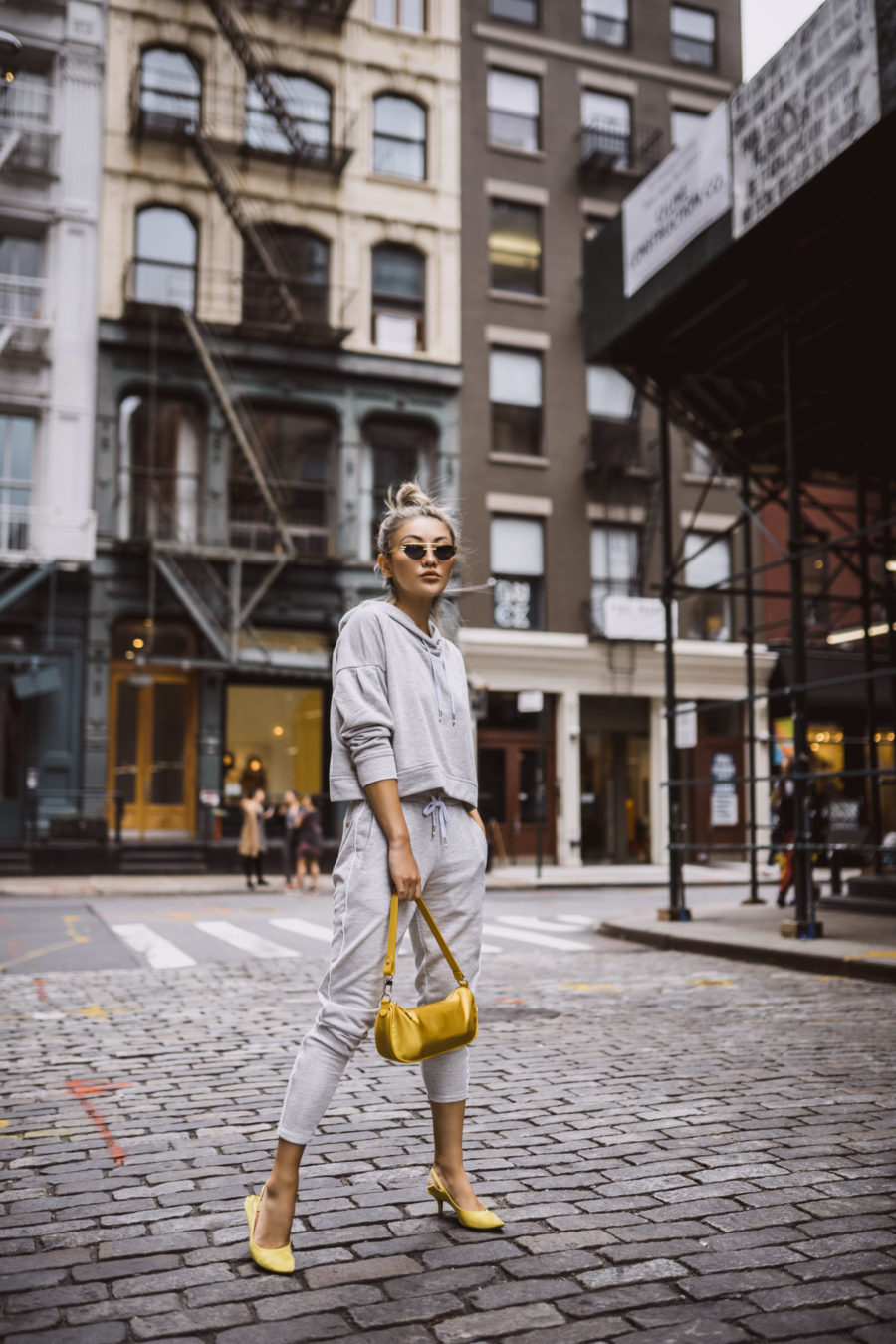 Sweatshirt or Hoodie
Along with sweatpants, oversized hoodies and sweatshirts are trending hard. Style them with matching sweatpants or pair them with your favorite pair of jeans and tube socks for a true 90's-inspired ensemble.
…

…
Kitten Heel Sandals
With the temperatures rising, you can't go wrong with kitten heeled sandals that can be worn around the house. I'm especially loving simple straps and lace-up details because make an outfit feel more elevated – even if you're just prancing around on the porch. You'll get plenty of mileage out of them too once things go back to how they were before.
…

…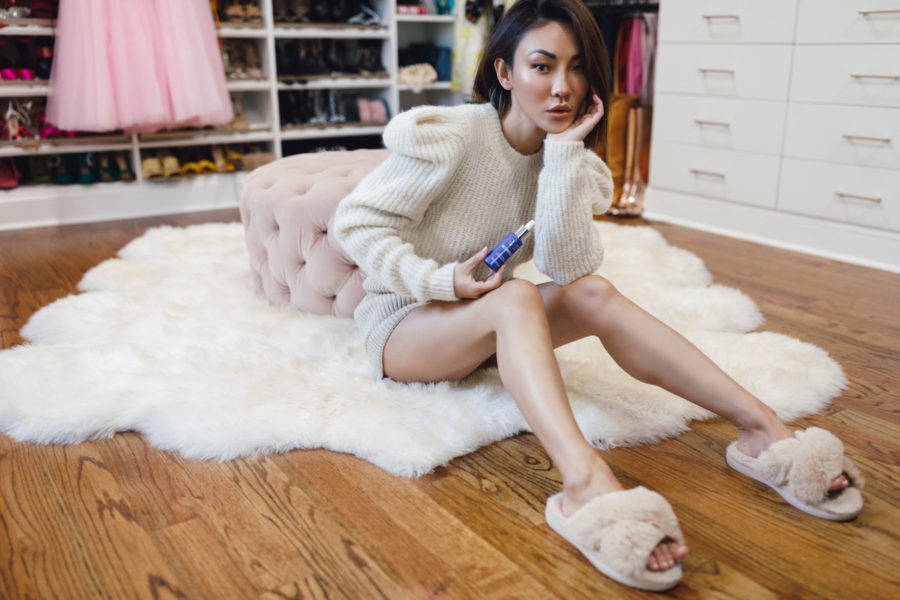 Faux Fur Slippers
Finally, you gotta have a pair of cozy slippers. This pair is super high-quality and will last a long time, but if you're just looking for an affordable option to get you through the quarantine, you can't go wrong with these.
…

…
Have you guys already created a quarantine capsule wardrobe?