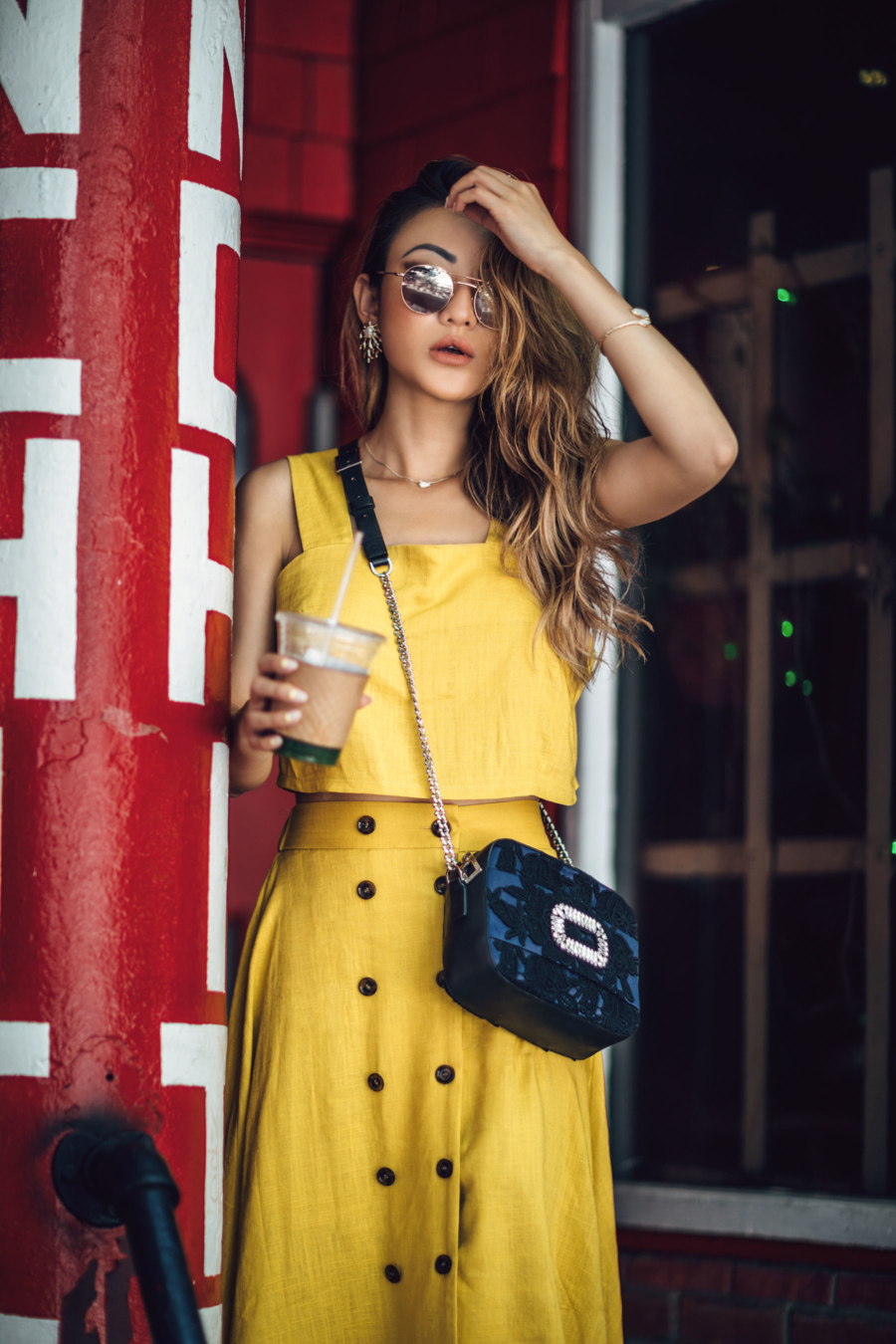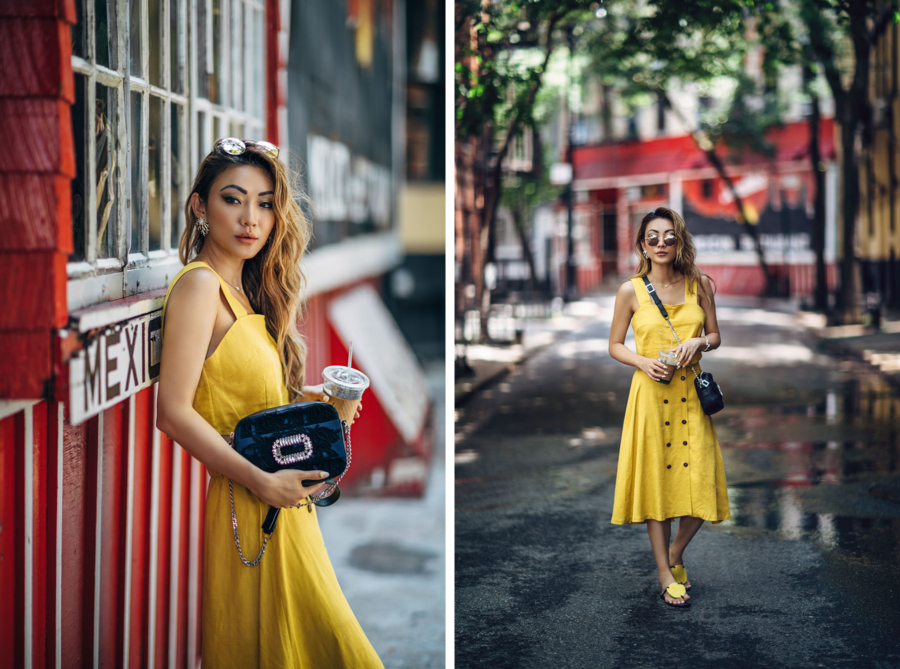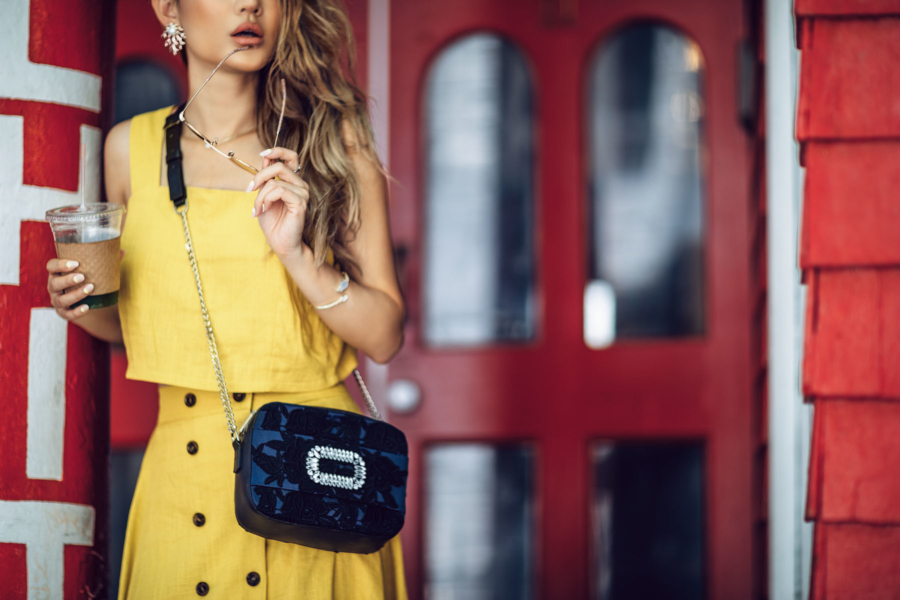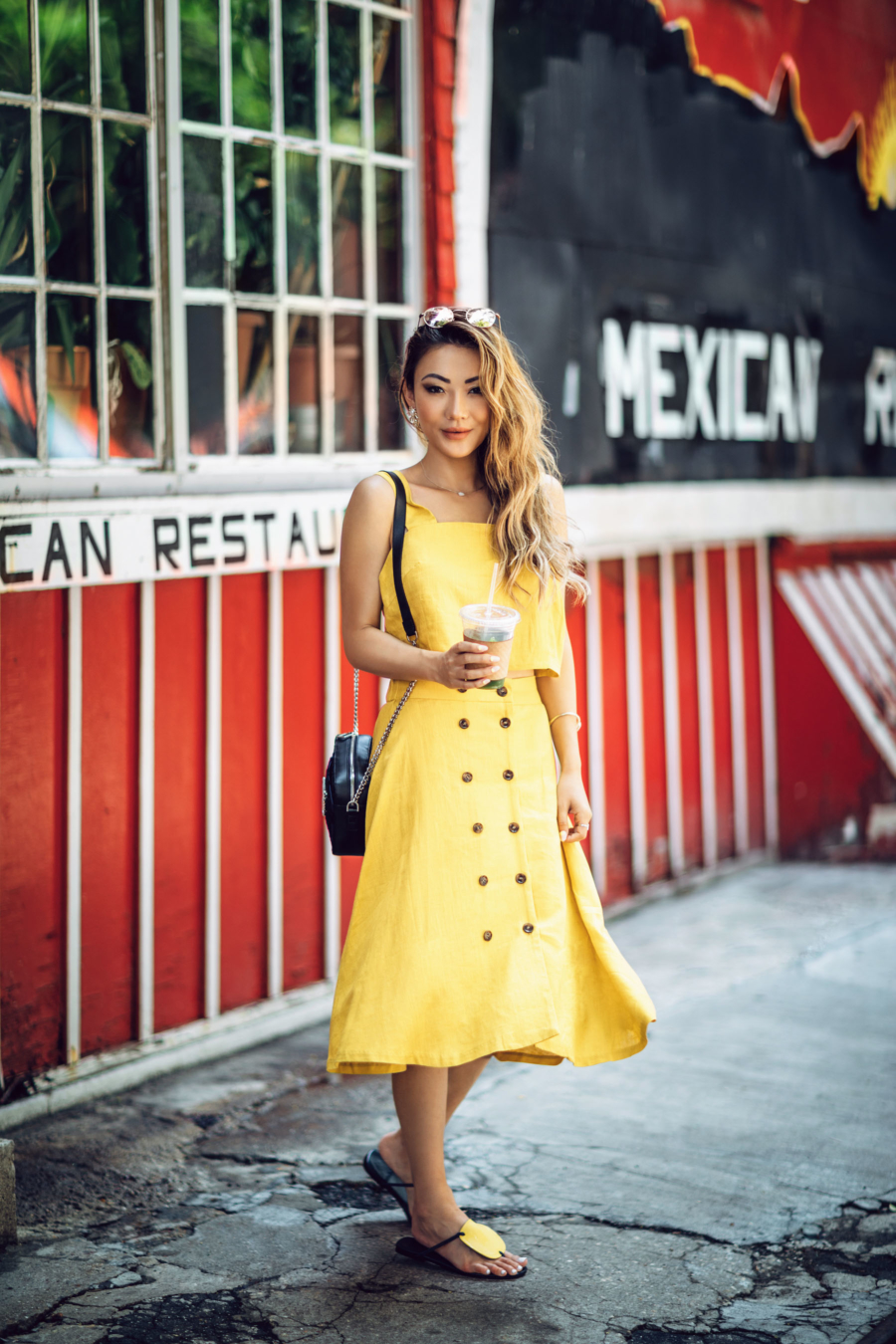 Yellow Linen Two-Piece: (similar here) | Earrings: Kendra Scott | Shoes: (similar here) | Bag: Roger Vivier (another option) | Sunglasses: Raybans
The perfect yellow dresses are one of those weekend uniforms that you can't help but smile at. I love yellow dresses like the one I'm wearing because it's the perfect pop of color for summer. You would think that yellow is a hard color to pull off, but trust me, it's actually not. Pair it with a little bling via handbag like this Roger Vivier and earrings and you're set! To simplify it, even more, they go so well with simple sneakers or sandals.
…

…
Some other fun ways to integrate yellow into your summer wardrobe:

Yellow Gingham
I find that yellow looks super enchanting in a checked fabric like gingham, especially white! It's very 50's but it's also a winning combination if you're dressing for a summer picnic. These are the perfect yellow dresses for any type of summer occasions.
…

…
Yellow Florals
Florals are a summer favorite, so yellow is in great company. The two work beautifully together. Yellow in a small, dainty floral print brings you back to a simpler time. Wear with wedge sandals to keep it from looking too much like an American western.
…

…
Yellow Stripes
I'm a huge fan of yellow stripes. For summer, stick to contrasting stripes in lighter colors. Did I mention that white and yellow look stunning together? And remember, vertical stripes work best to slim your figure!
…

…
Yellow Lace
Lace is a girl's best friend. Well, one of them. To make things perfect for a summer weekend, swap out the black lace for yellow lace. It's still sexy but it's understated in the best way possible.
…

…
Yellow is white hot this summer and the perfect yellow dresses will take it to a-whole-nother level. There's no stopping it from popping up in every corner of your summer closet, all the way from gingham to lace.
…

…
summer inspirations
yellow dresses