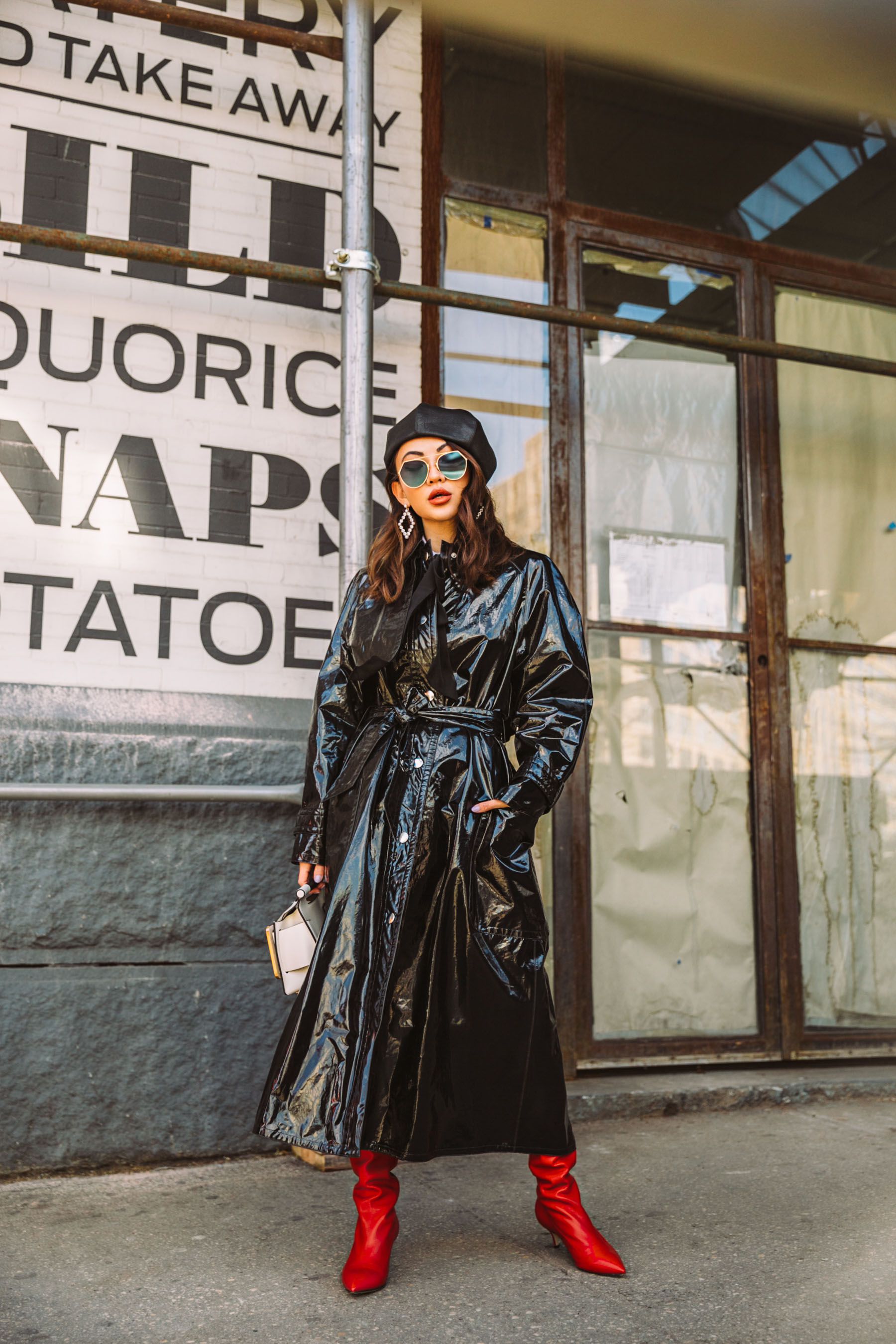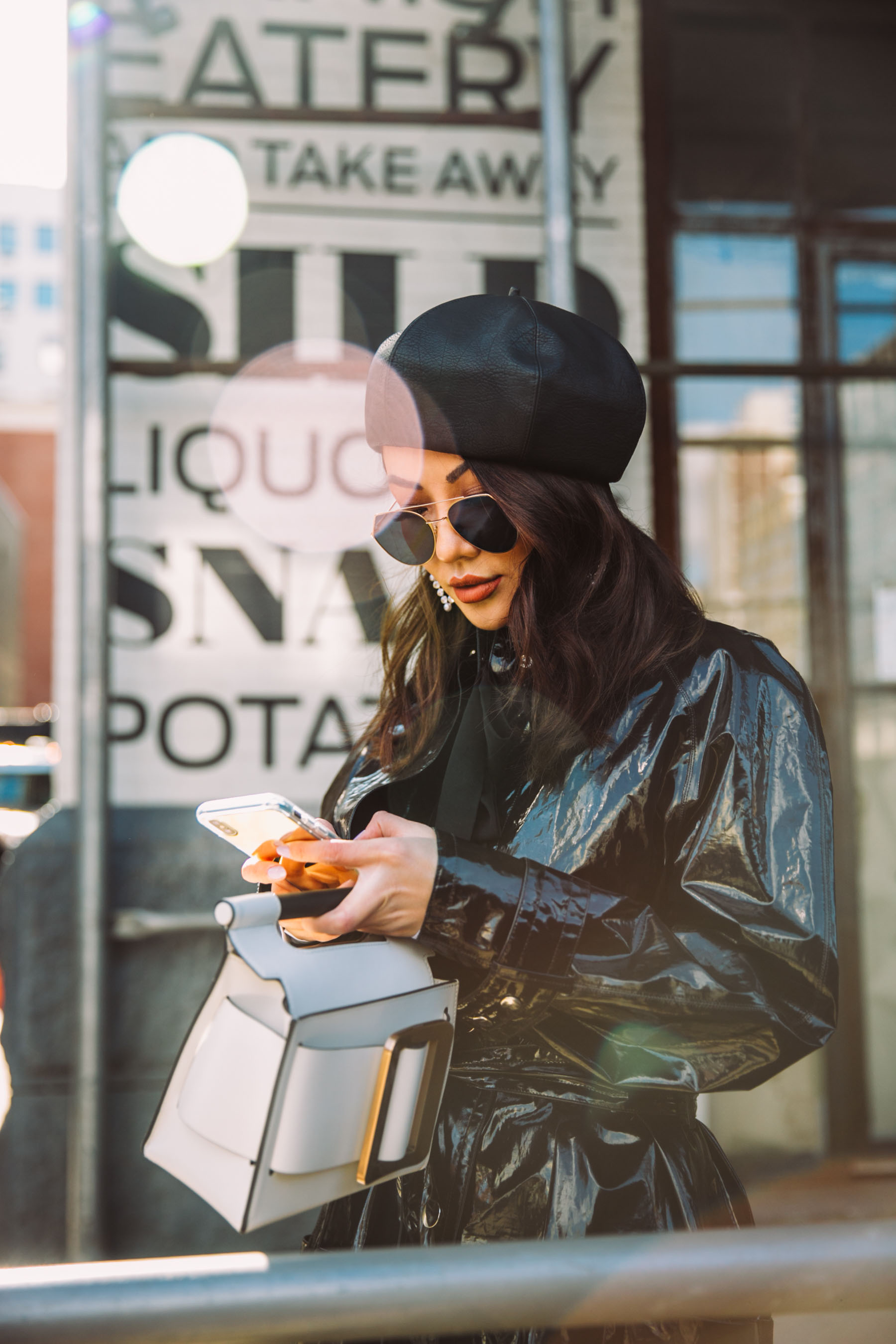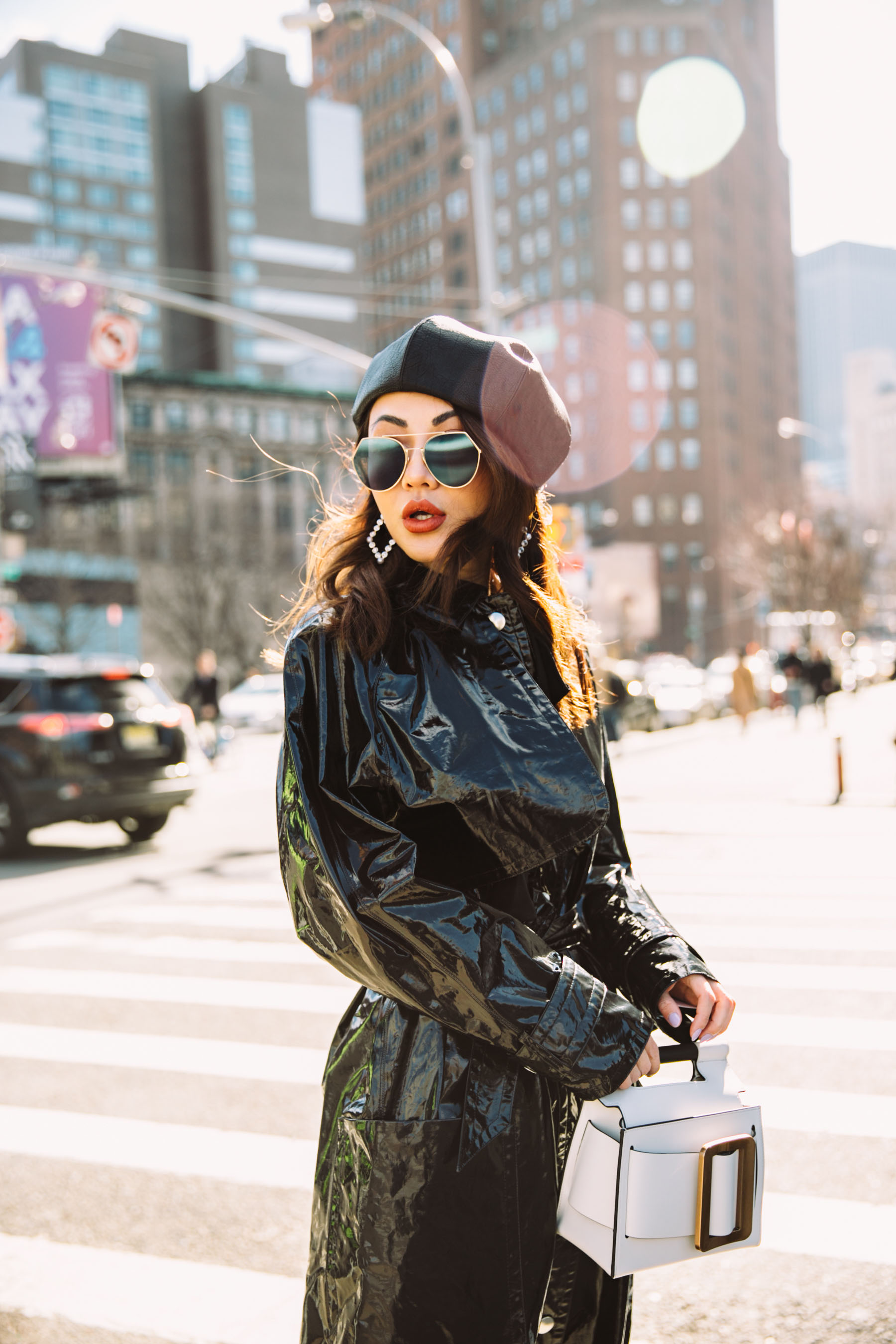 Photos by Ryan Chua
NYFW Day 1 / Look 1: Leather Beret Similar (Steal) | Vinyl Trench Coat (Affordable) | White Blouse with Bow Similar | Isabel Marant Skirt | Fendi Mirrored Sunglasses | White Buckle Bag Similar
I
t's already started…
New York Fashion Week
! This season has got to be one of my most exciting ones yet. I have tons of amazing shows lined up for the next few days so 
follow along on Insta
as I share behind-the-scenes snapshots and fall/winter looks straight from the runway. My first day of NYFW started with classic shows and presentations like Noon by Noor, Cinq a Sept, Adam Selman, and Tom Ford. Today's highlight was the Tom Ford show – it was my first ever attendance and insanely good too; I'm so thrilled and honored to have been invited!
…

…
Fashion week is always so exhausting but so worth it when I see the creativity and passion that was poured into these collections. I started the day with a black and red look playing on texture. I love the boots for the kitten heel and practicality (literally all-day comfort)! But enough about my outfit, let's get into my favorite moments from yesterday.
…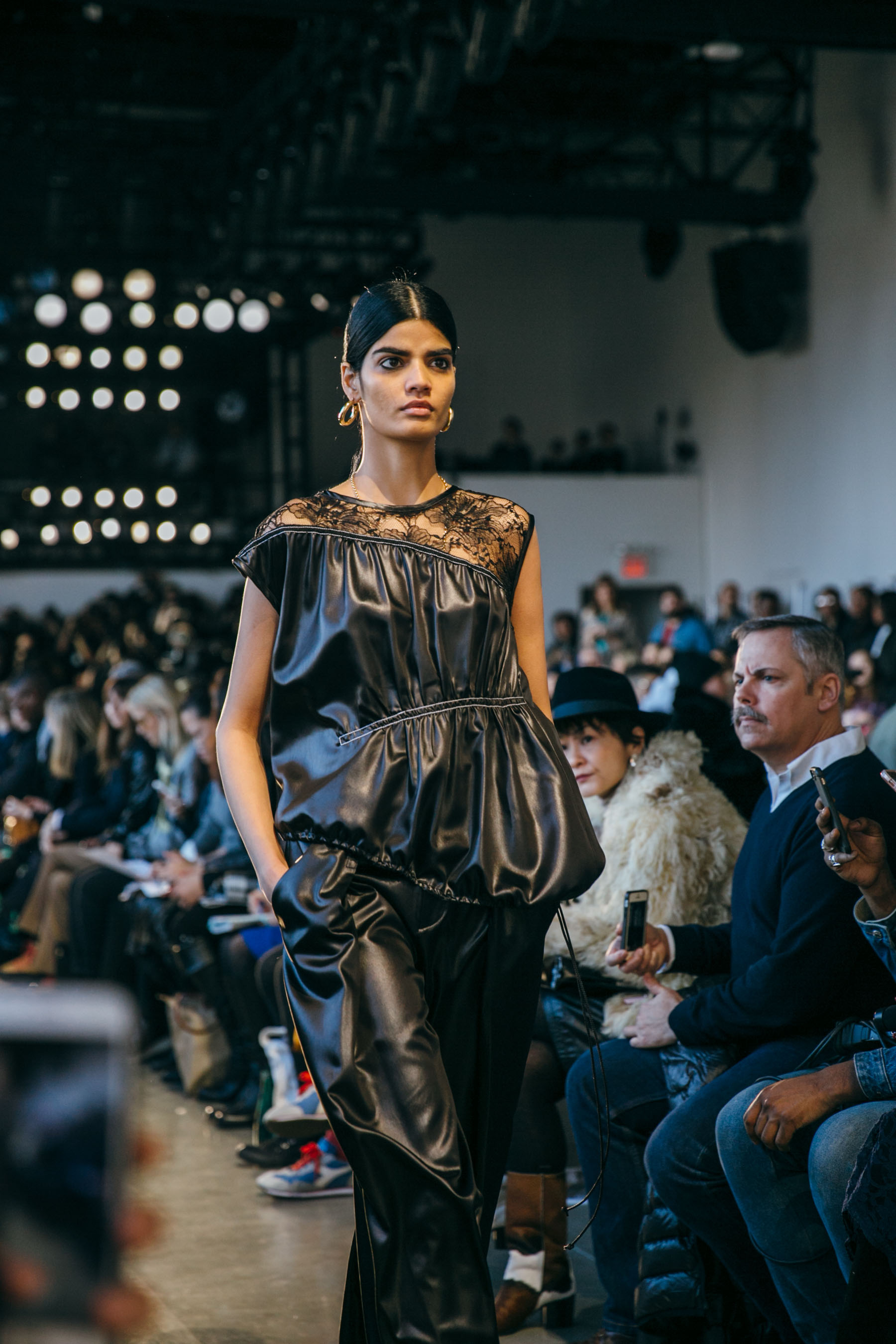 Colovos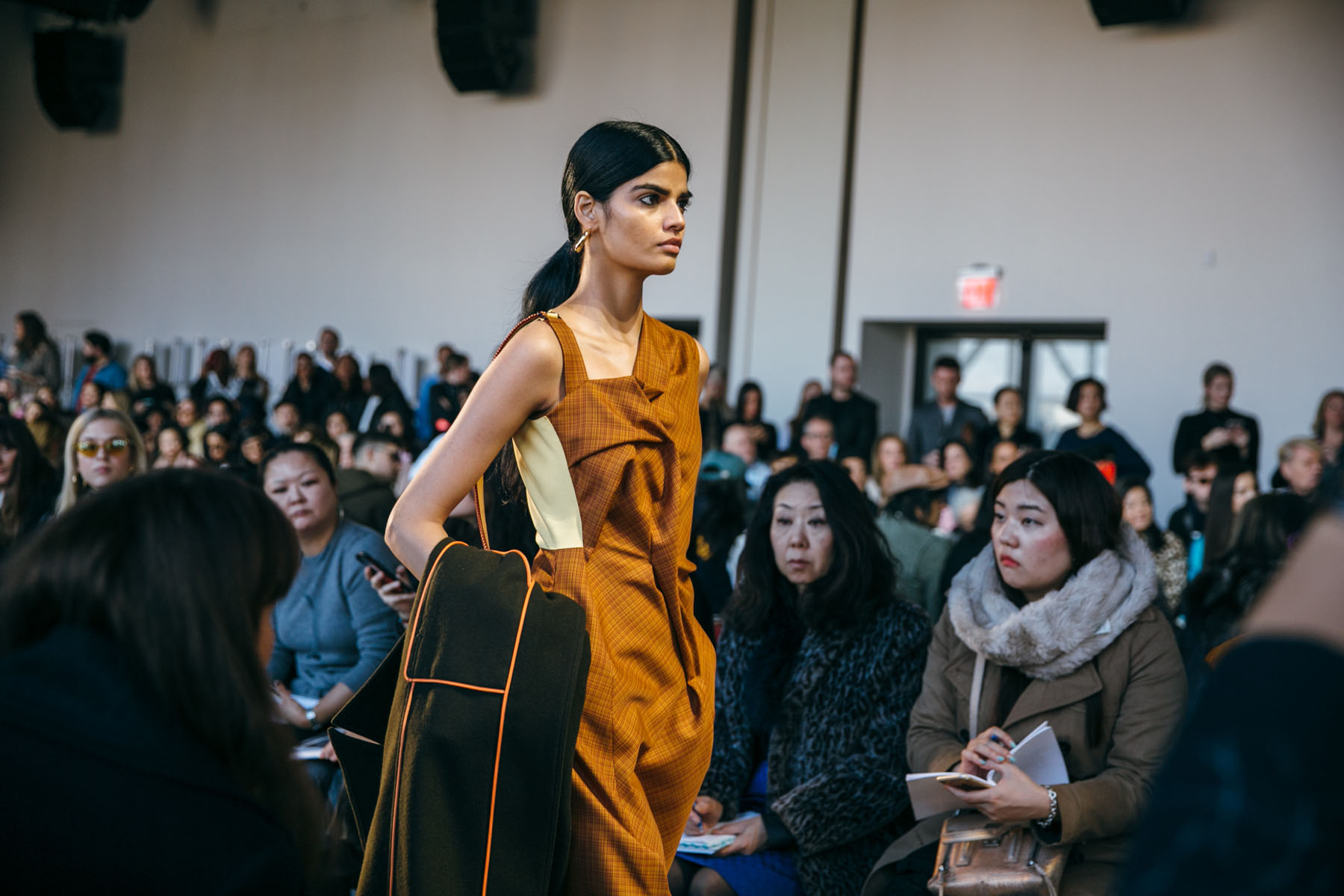 First up was the Colovos AW18 Show, eponymous line by husband and wife team, Nicole and Michael Colovos'. I was impressed with the minimal yet artsy designs. As a fashion blogger, I'm guilty of caving into fast fashion, but I also do believe in shopping responsibly even if it's hard to 100% of the time.
This line represents all things cruelty-free plus sustainability – two things I can really respect when it comes to amazing style.
…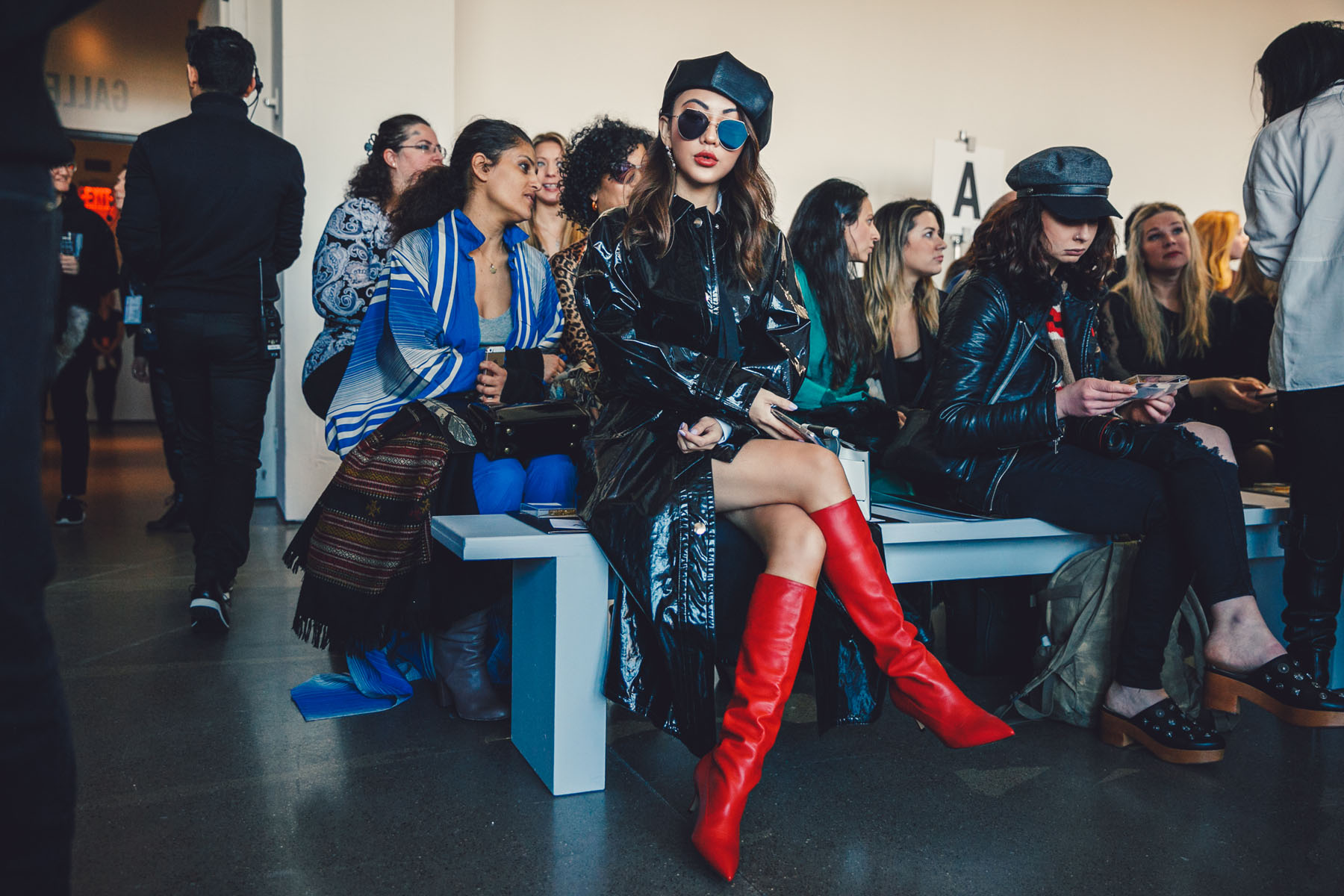 Immediately following Colovos was Noon by Noor. I loved how feminine and airy this collection felt. As you can see, there were hints of romance but it wasn't too overwhelming. I especially loved how there was a noticeable mix of masculine elements with flowy silhouettes. Every look was so effortless and wearable.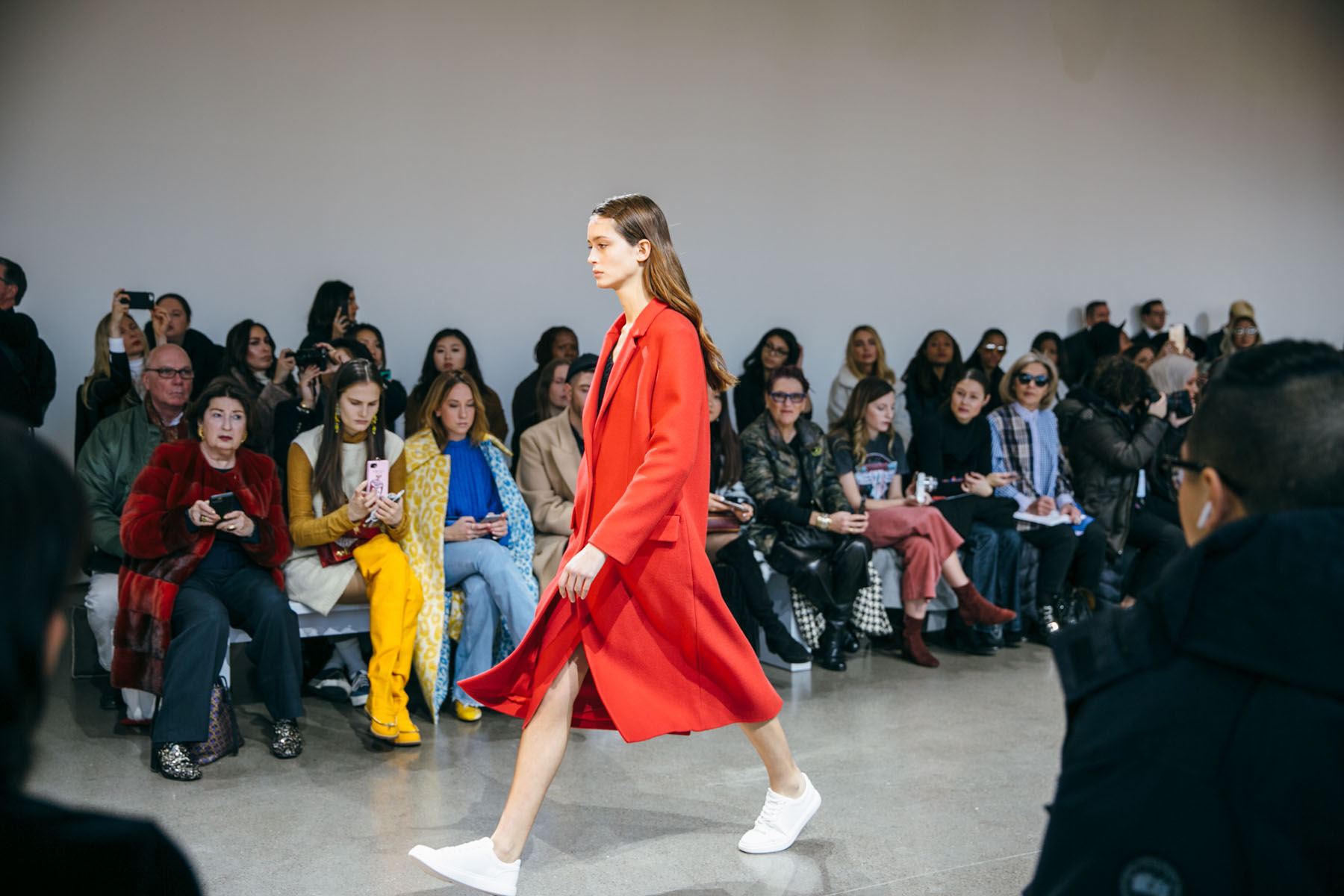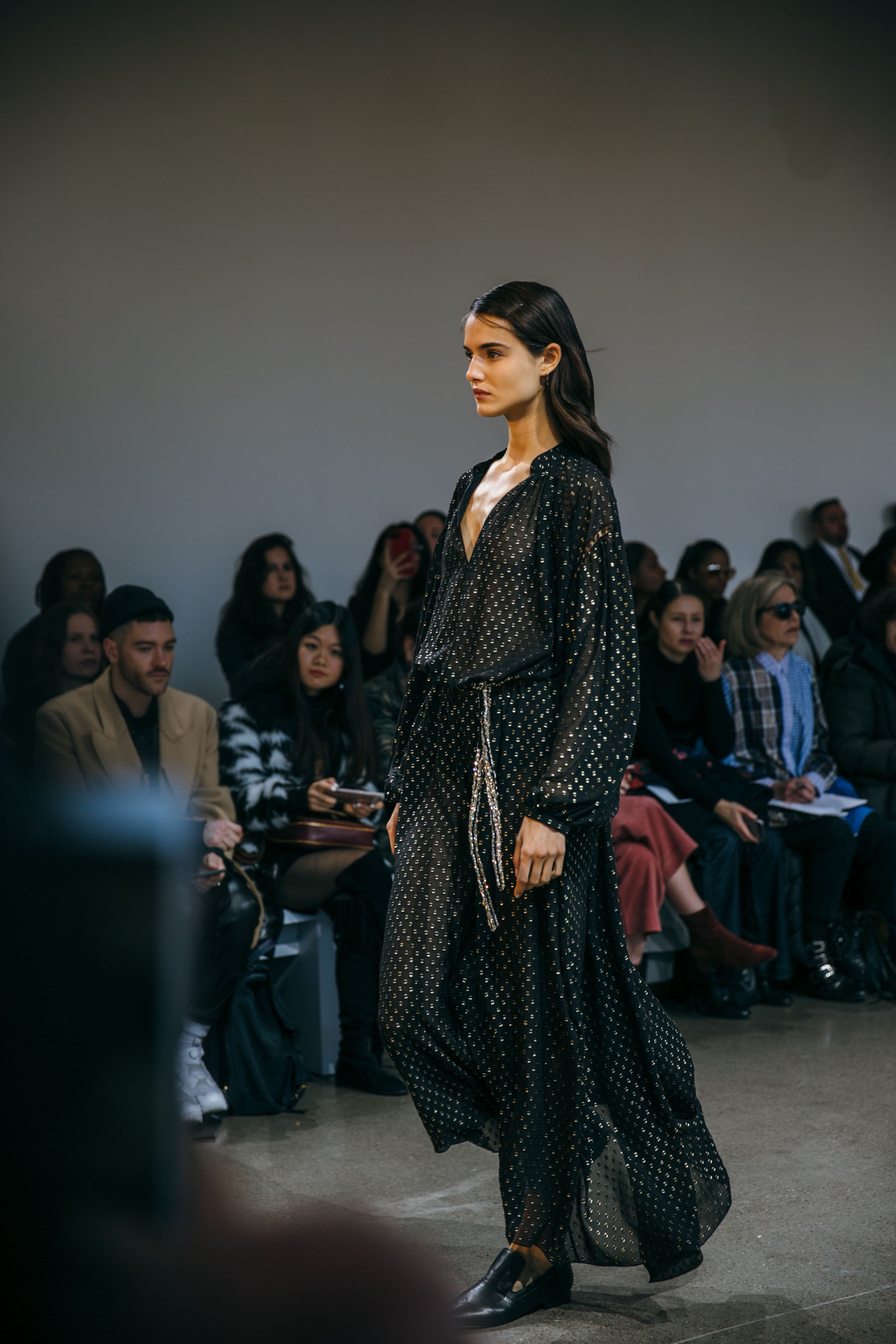 Noon by Noor
…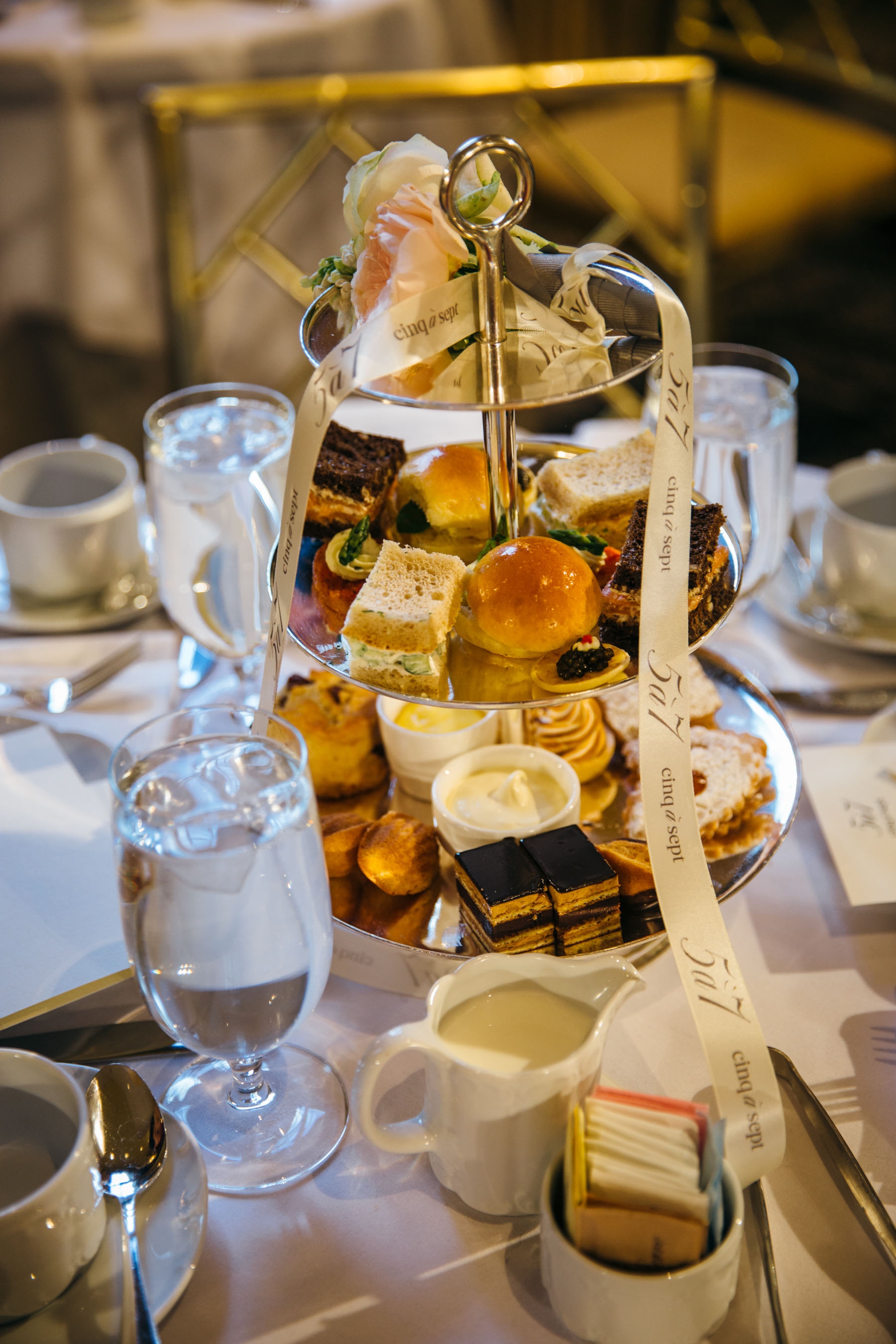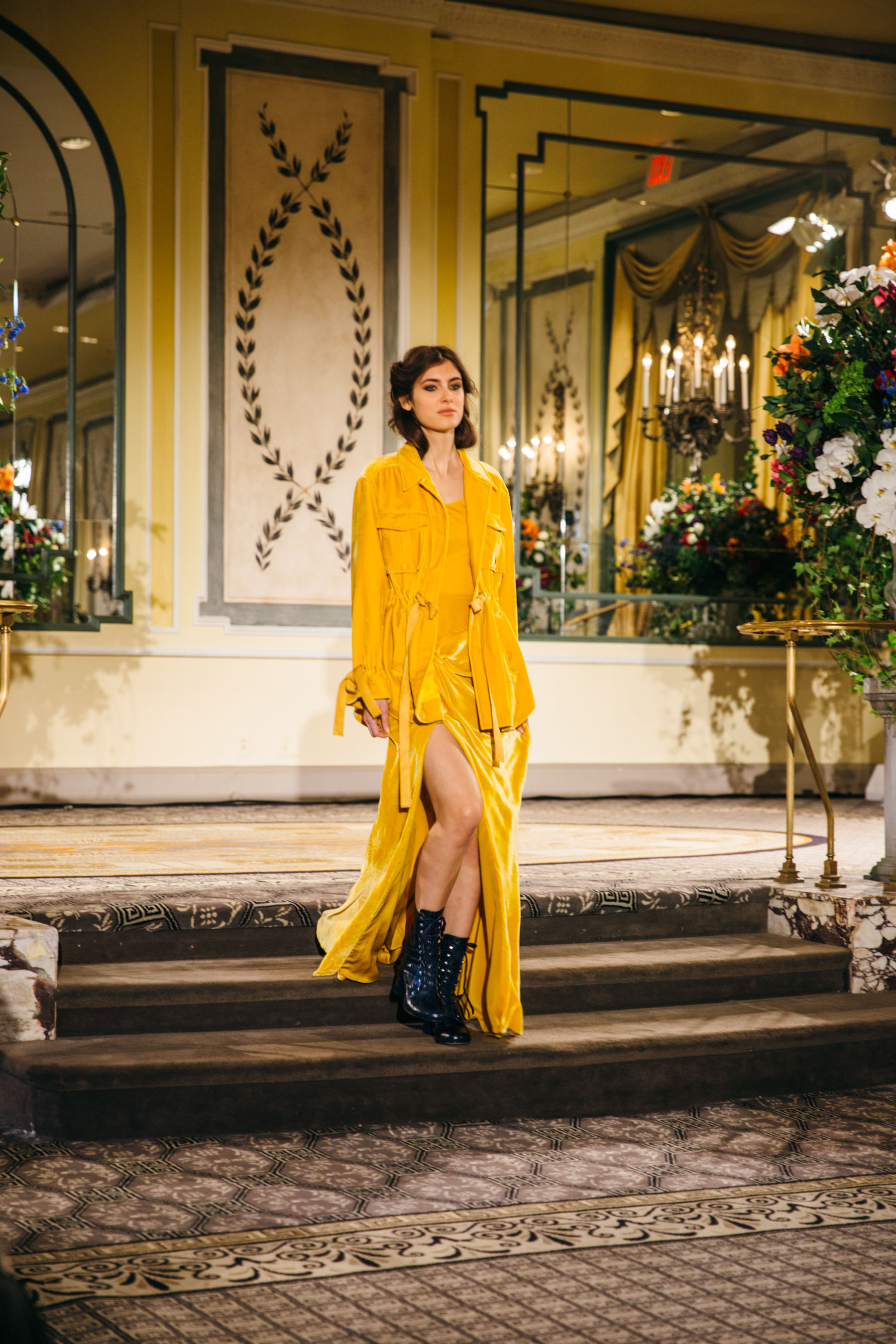 Cinq a Sept
As seen in previous seasons, Cinq a Sept presentations never disappoints! From the tea-like table setup to the live orchestral music, everything about this was memorable, romantic, and dreamy. I can't think of any girl who wouldn't appreciate the aesthetic and thoughtfulness of this set.
The pink and yellow outfits highlighted here were two of my favorite looks. You can probably tell that I'd easily wear these any day of the week! They're just breathtaking!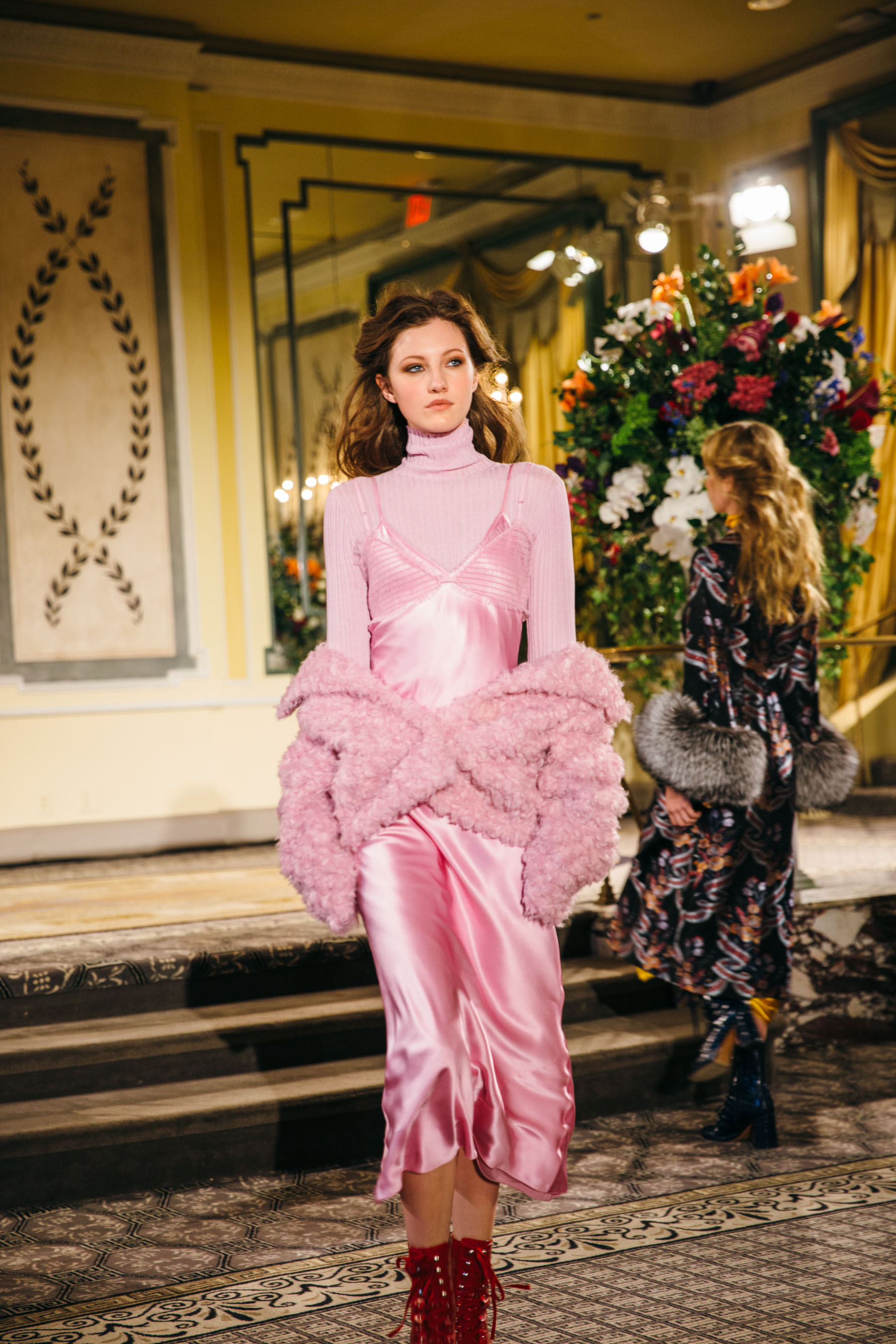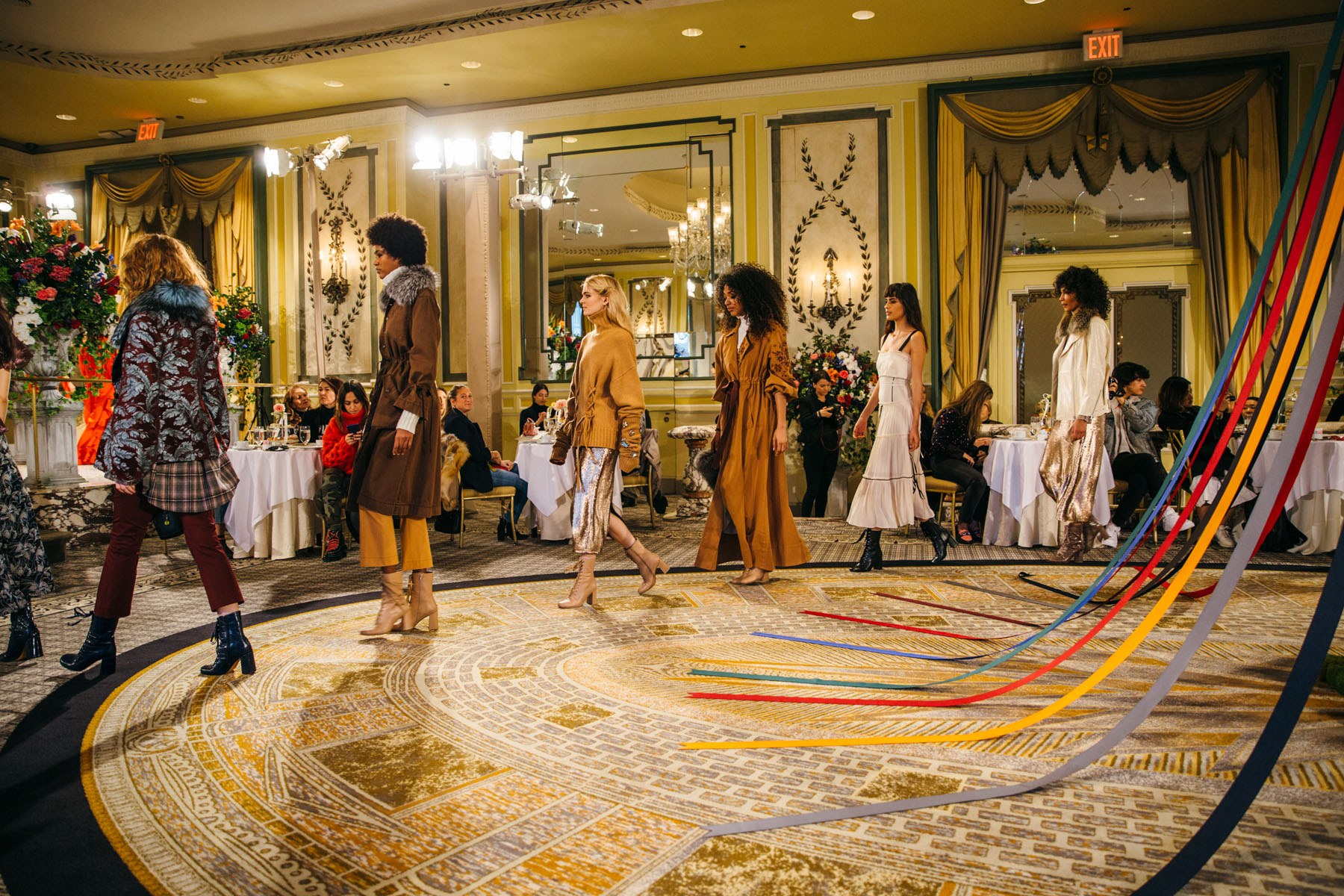 …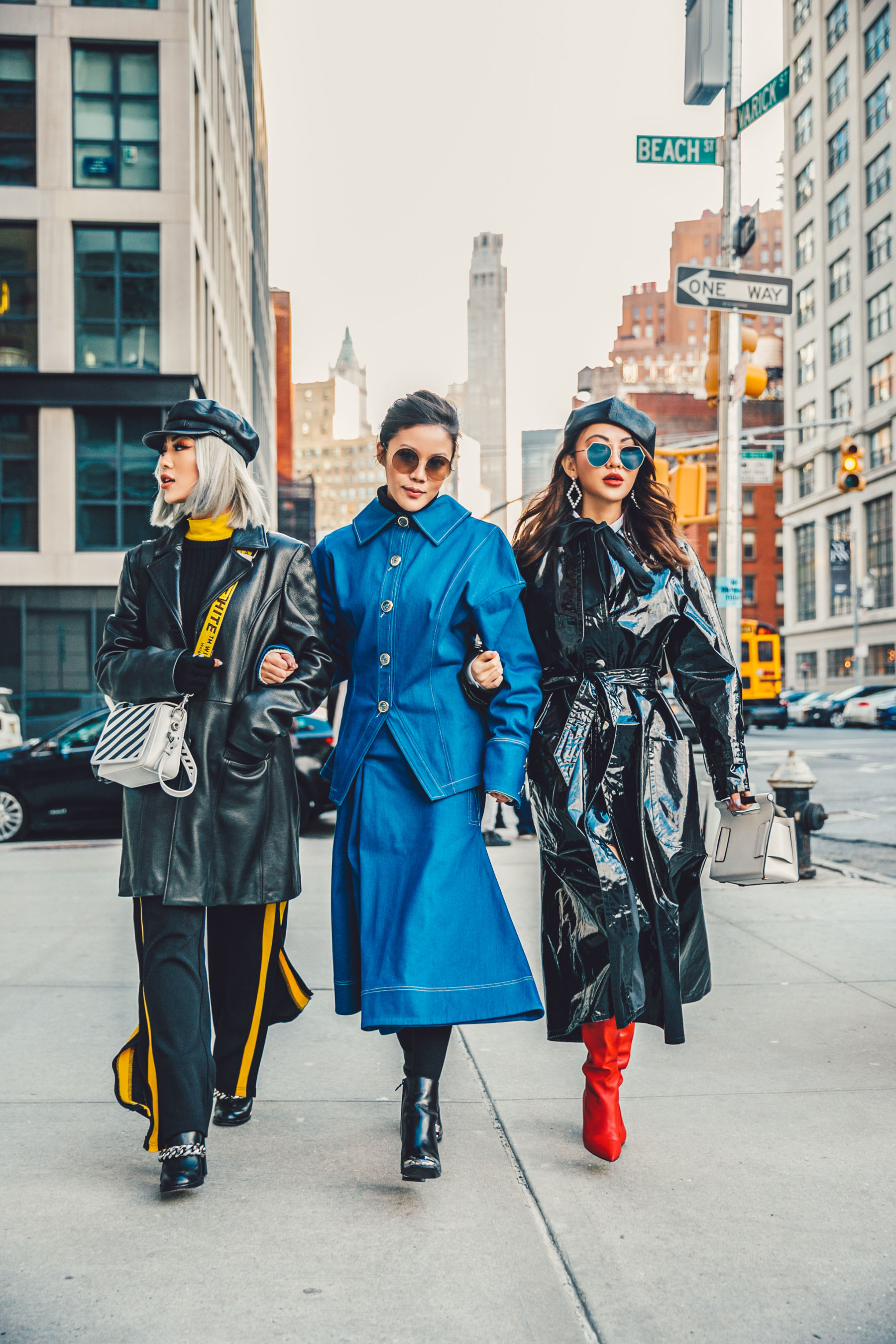 Later in the day after a few runs in between shows, I ran into these two ladies (@ellenvlora and @tsangtastic) which instantly called for a photo. One of my favorite things about fashion week is running into familiar faces and catching up.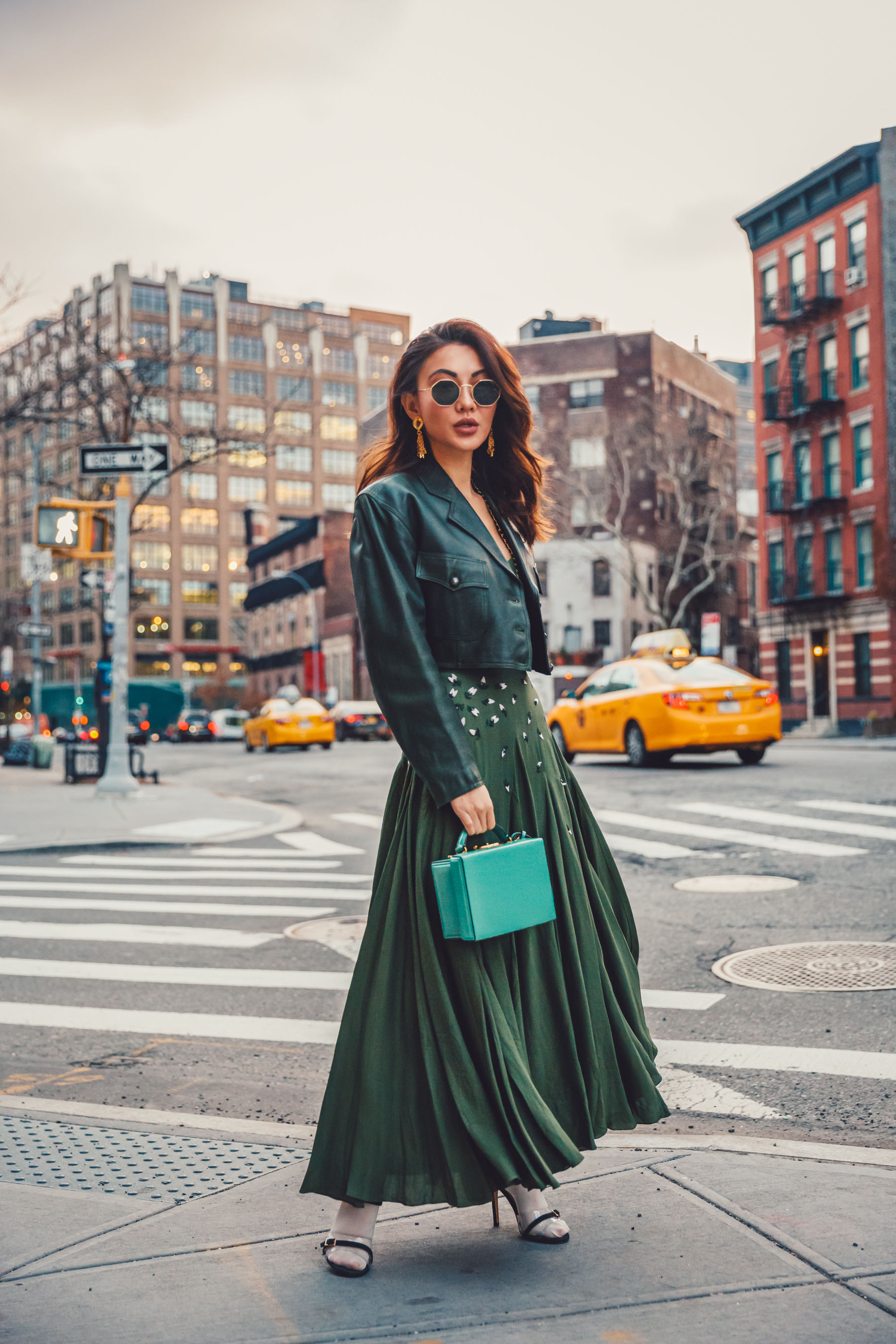 Photos by Ryan Chua
NYFW Day 1 / Look 2: Green Leather Jacket from What Goes Around Comes Around | Noon by Noor Green Embroidered Dress | Christina Lombardi Heels Similar | Mark Cross Mini Box Clutch | Illesteva Geometric Sunglasses (Similar) | Vintage Chanel Earrings and Necklace from What Goes Around Comes Around
I then headed back to my Airbnb for a quick outfit change as I had exciting events coming up (hint: Tom Ford).
…

…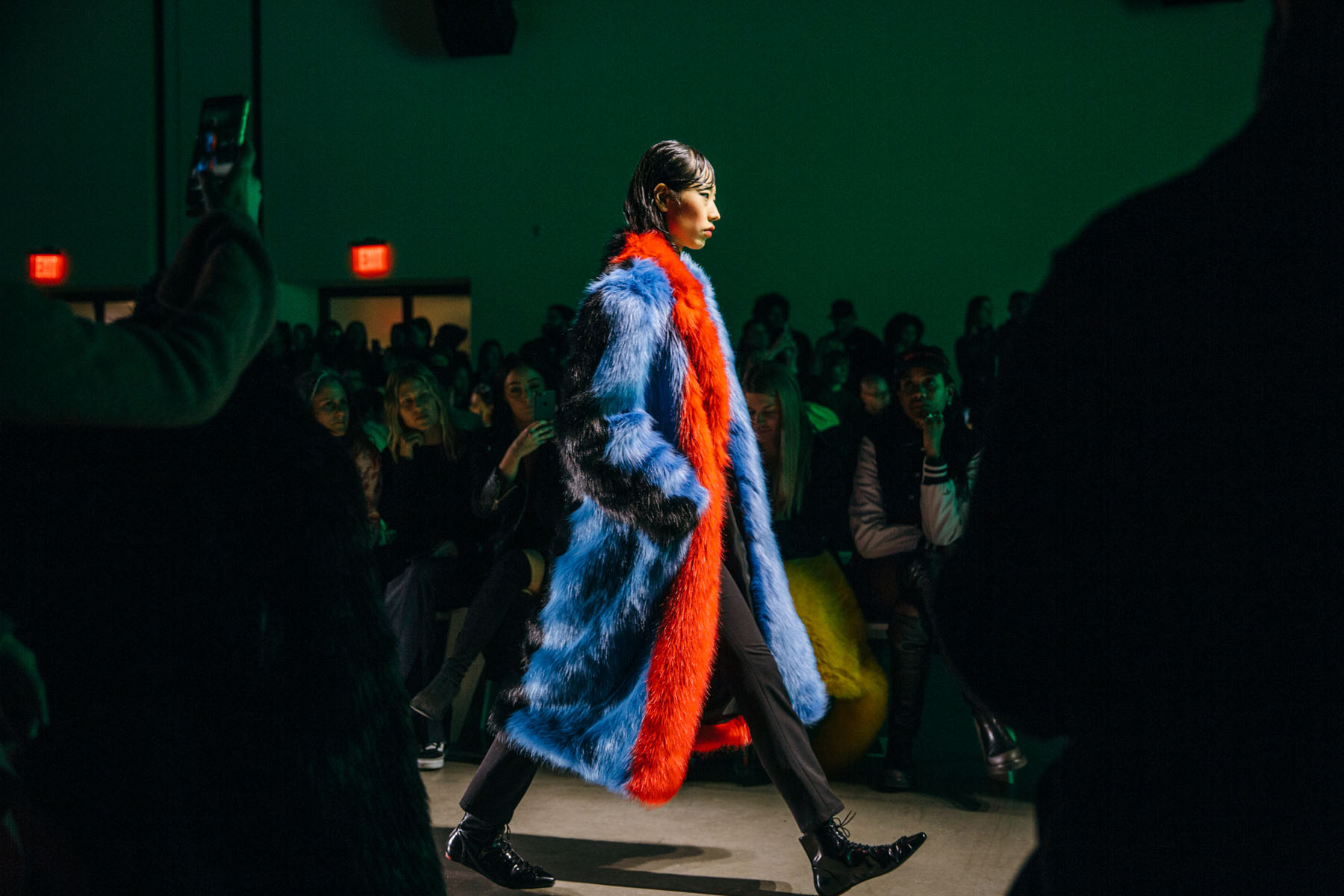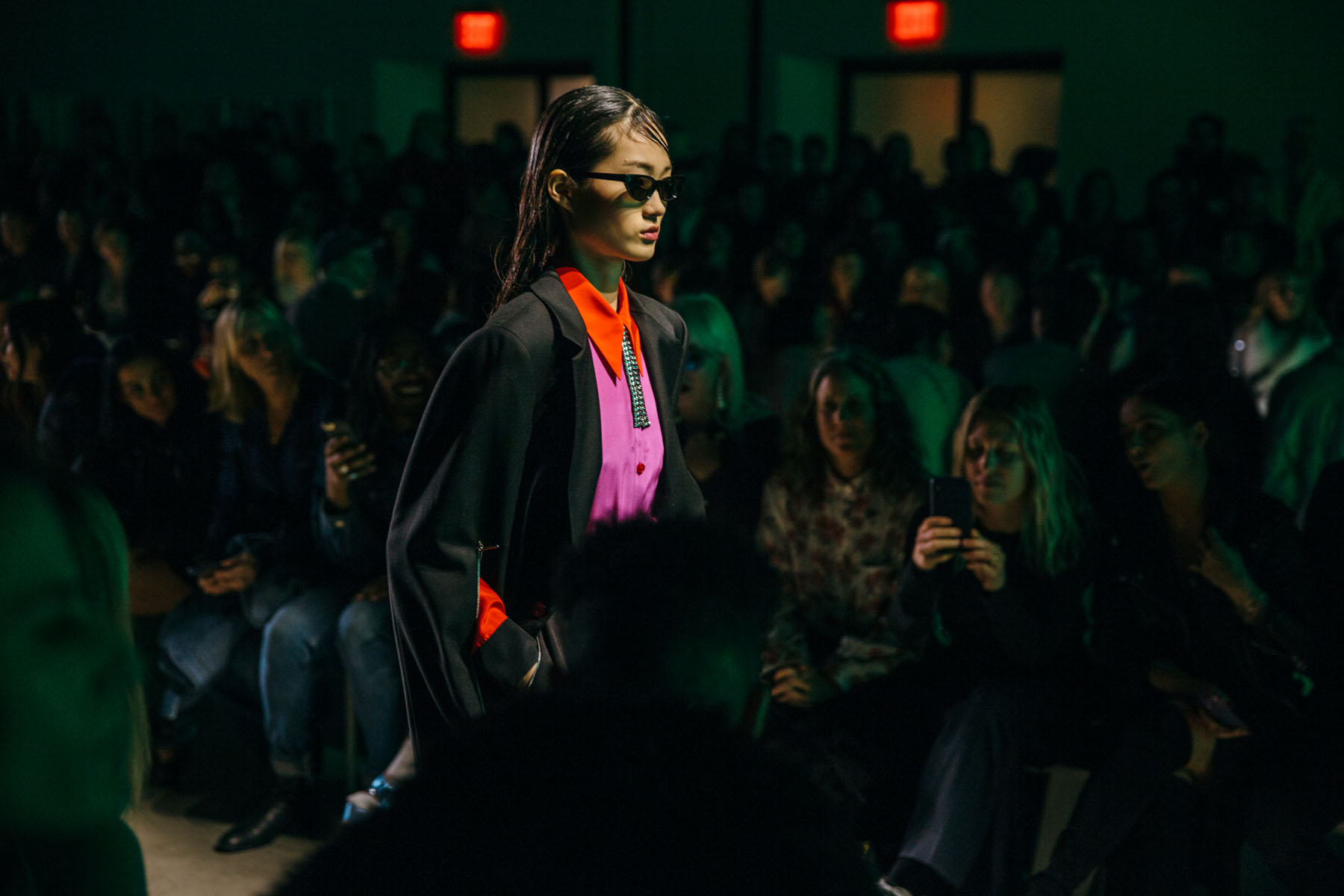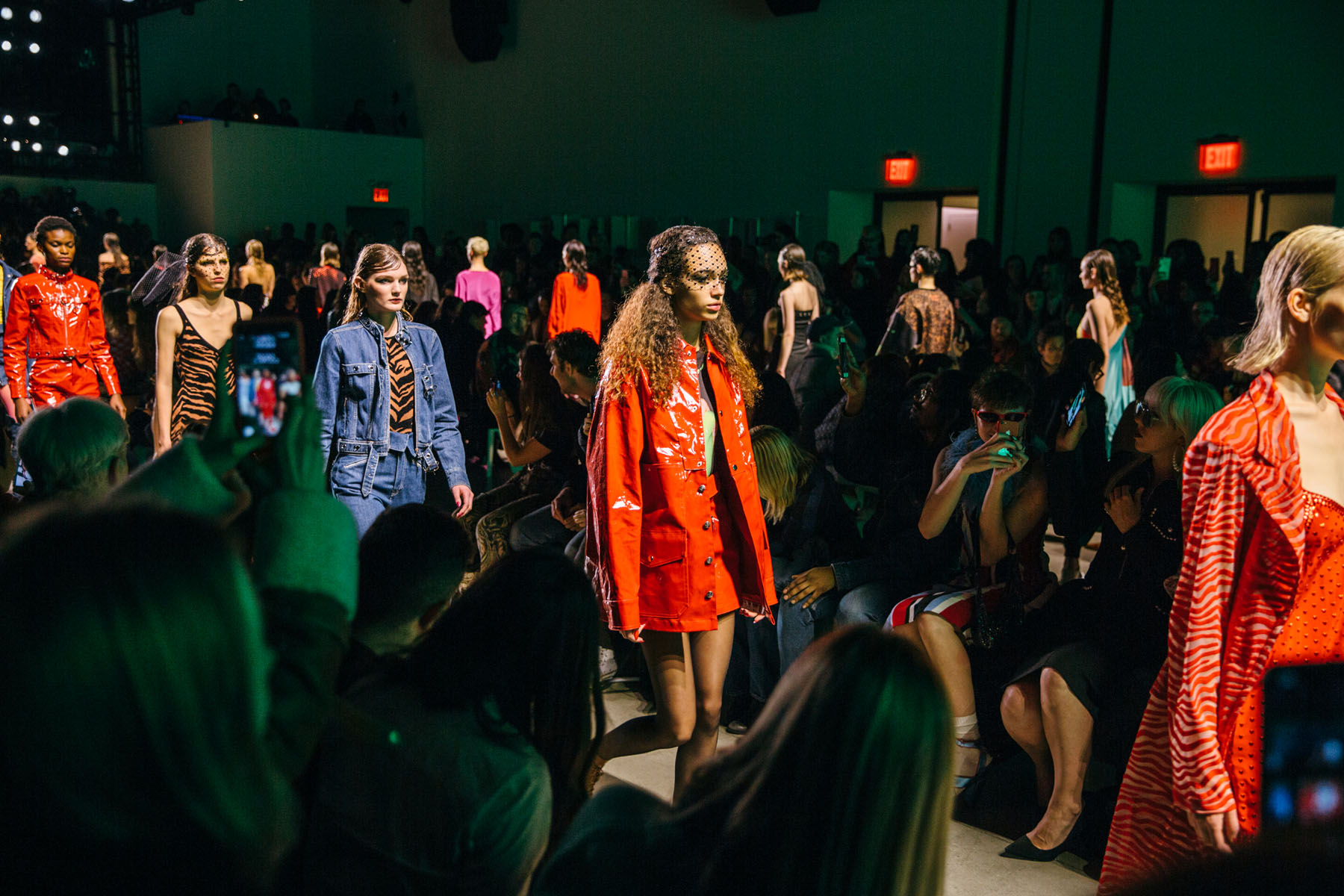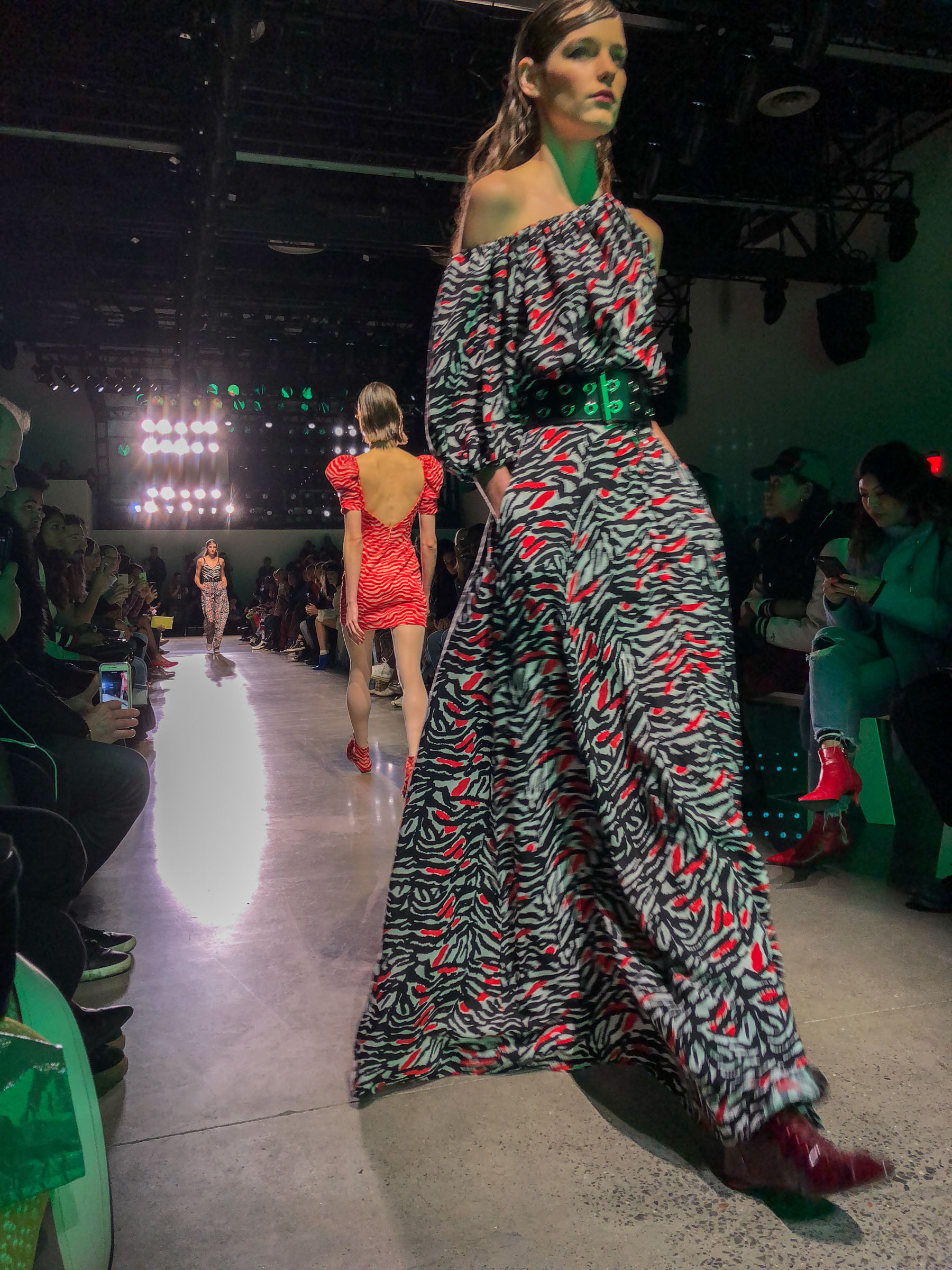 Adam Selman
Adam Selman always has the most quirky, unexpected designs and this season was no different. The runway was plastered with bright green lighting, which only accentuated the retro vibe. I loved the zebra prints mixed with vinyl and denim. Plus, the boxy jackets were super cool.
Another notable feature was the distinct beauty looks…if you pay attention, you can see that big is out.
Oribe
killed the slicked-back hair!
…
Tom Ford
This was my first ever season at the Tom Ford show, which was nothing short of spectacular. I loved the 80s-inspired collection of mini dresses, jumpsuits, oversized jackets, and disco-inspired pieces. It felt feminine but subversive with the exotic animal skins and monumental earrings. He's such a visionary and this show definitely brought it.
That's it for Day 1. Stay tuned for tomorrow!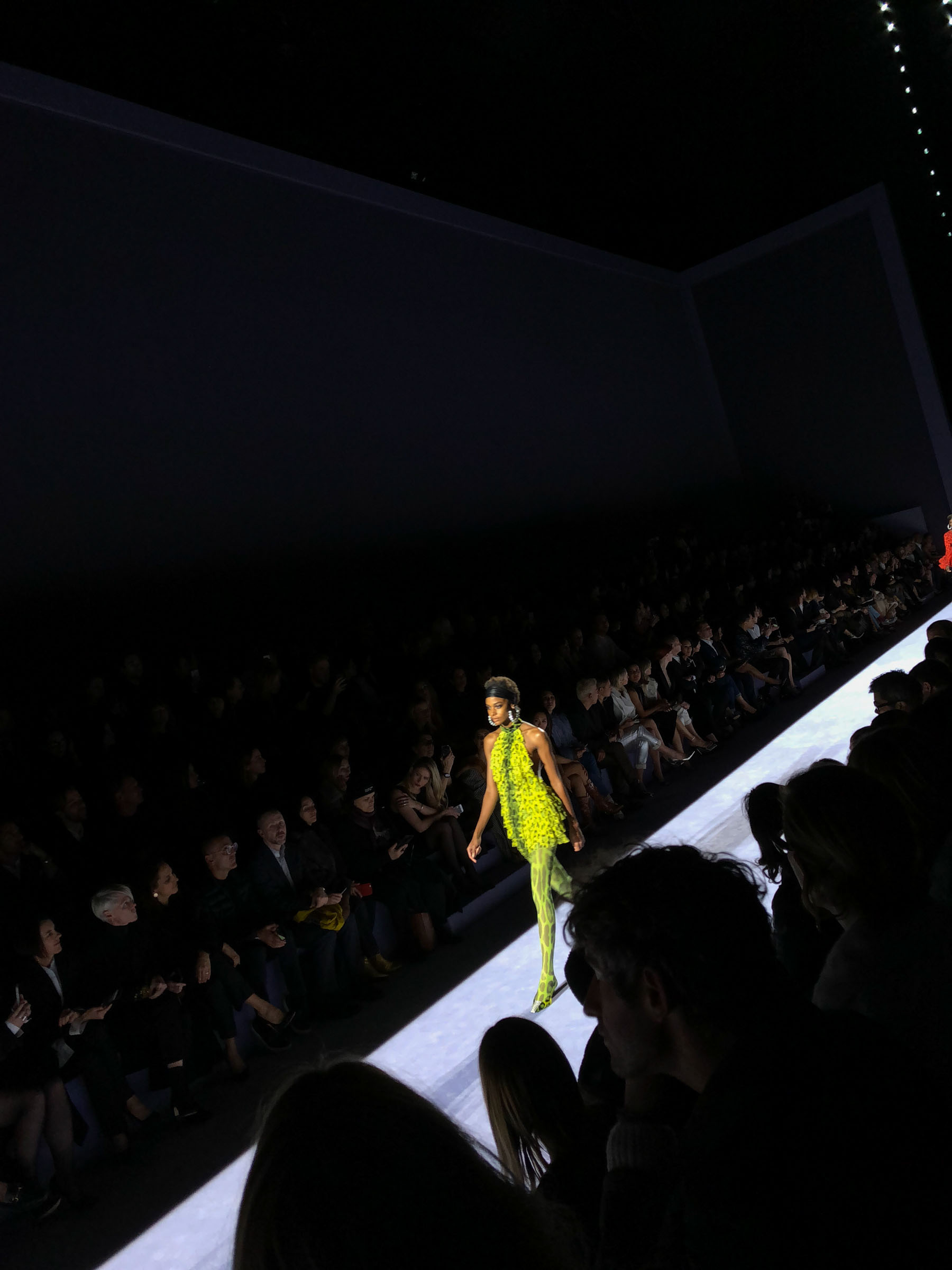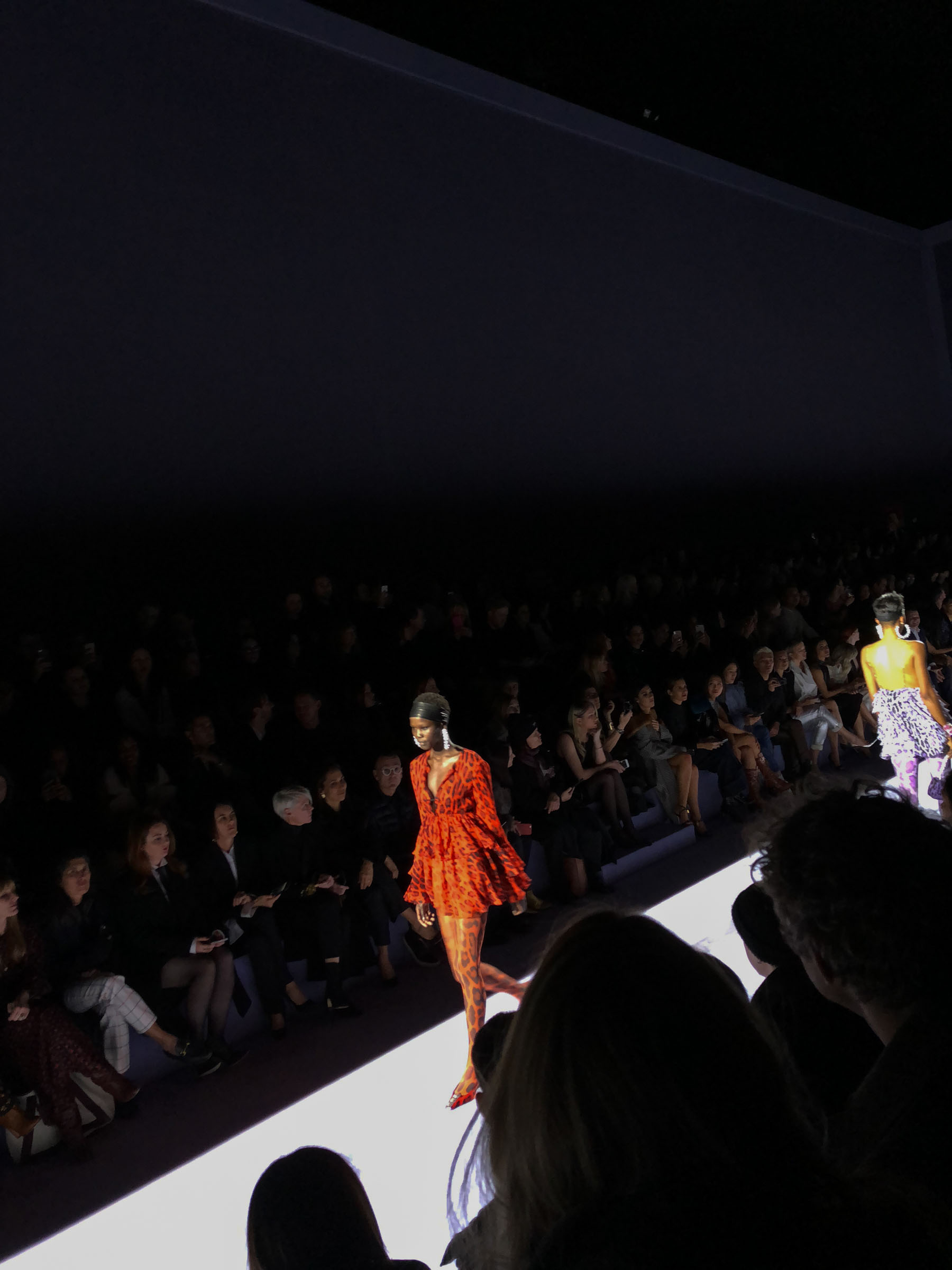 nyfw