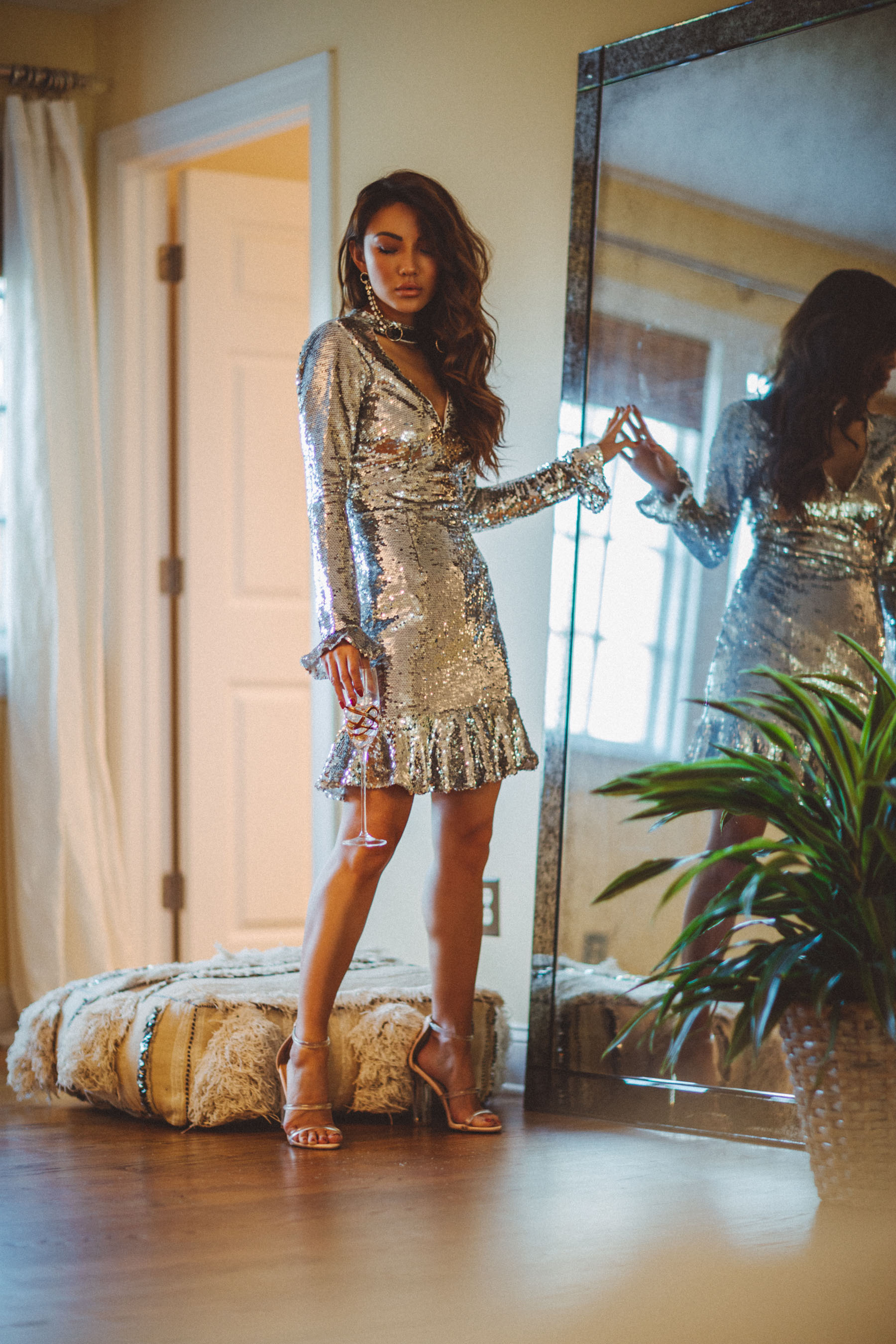 Dress: Nastygal | Earrings: (similar here) | Shoes: (similar here)
I
can't believe 2017 is already coming to an end, which means only a few days left until a brand new year! If you don't already have New Year's Eve plans, you'd better at least have your outfit planned because things always come through at the last minute in my experience. I know life is going to feel like peaks and valleys from now until then – but that's why you should plan those gorgeous looks now. Whether it's a glass of wine with friends, a night out at the bar, or the crazy NYC ball drop, I have a few stunning dresses to ring in 2018.
…

…
From sequins to ruffles and cutouts, take your pick from my favorites below!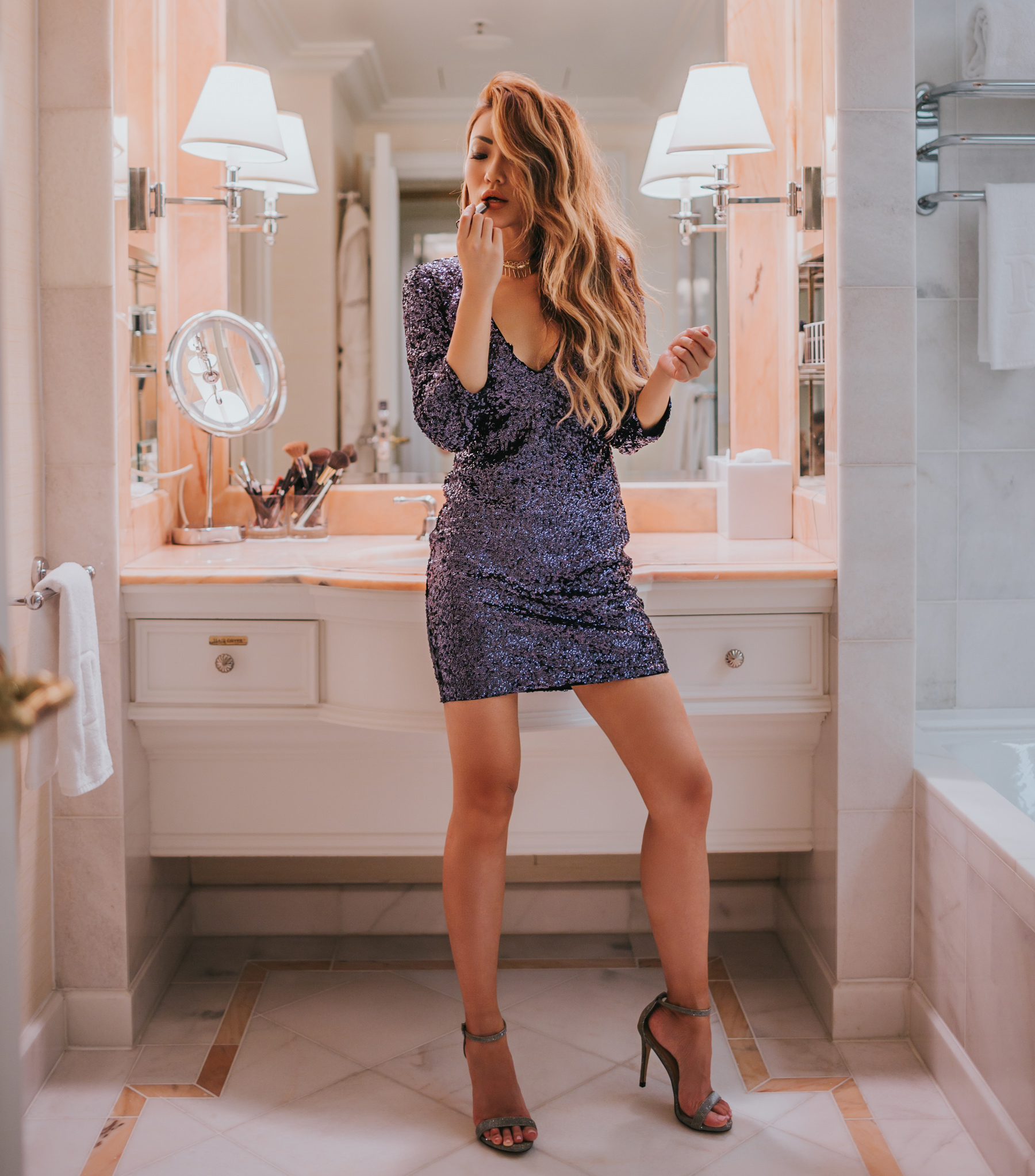 A Glittery Piece
New Year's is never complete without a glittery piece. It's jubilant, attention-grabbing, and easy to wear with no accessories required. Whether you're out in a trendy one-shoulder sequin mini or a glistening sheath, you'll be ready to send off 2017 and step into the new year in a sparkly new dress. Pair it with some strappy heels and a fur coat for a glamorous high-key look.
…

…
Sheer Beauty
You can go ahead and get a head start on spring trends by opting for sheer-paneled dresses. I love how sheer panels give the illusion of a complex layered look. It's also sexy without being too revealing – and even if it is, you can always layer bralettes or slip dresses underneath to cover up. I can't wait for this trend to take off early next year, but for now, below are a few of my favorite pieces.
…

…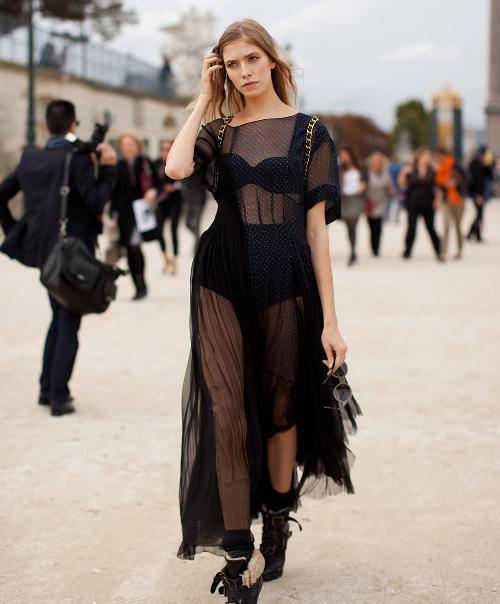 Photo by Stockholm Streetstyle
Not-So-Basic LBD
Sometimes, all we need is a little black dress to bring out the party mood. I'll always love LBDs, but for the New Year, I think it's important to look for the small details that take a dress from basic to extraordinary. That means modern necklines (like one-shoulder pieces), sheer overlays, surprise cutouts, and asymmetrical hems. Be sure to check out my selection of not-so-basic LBDs to jazz up your New Year's Eve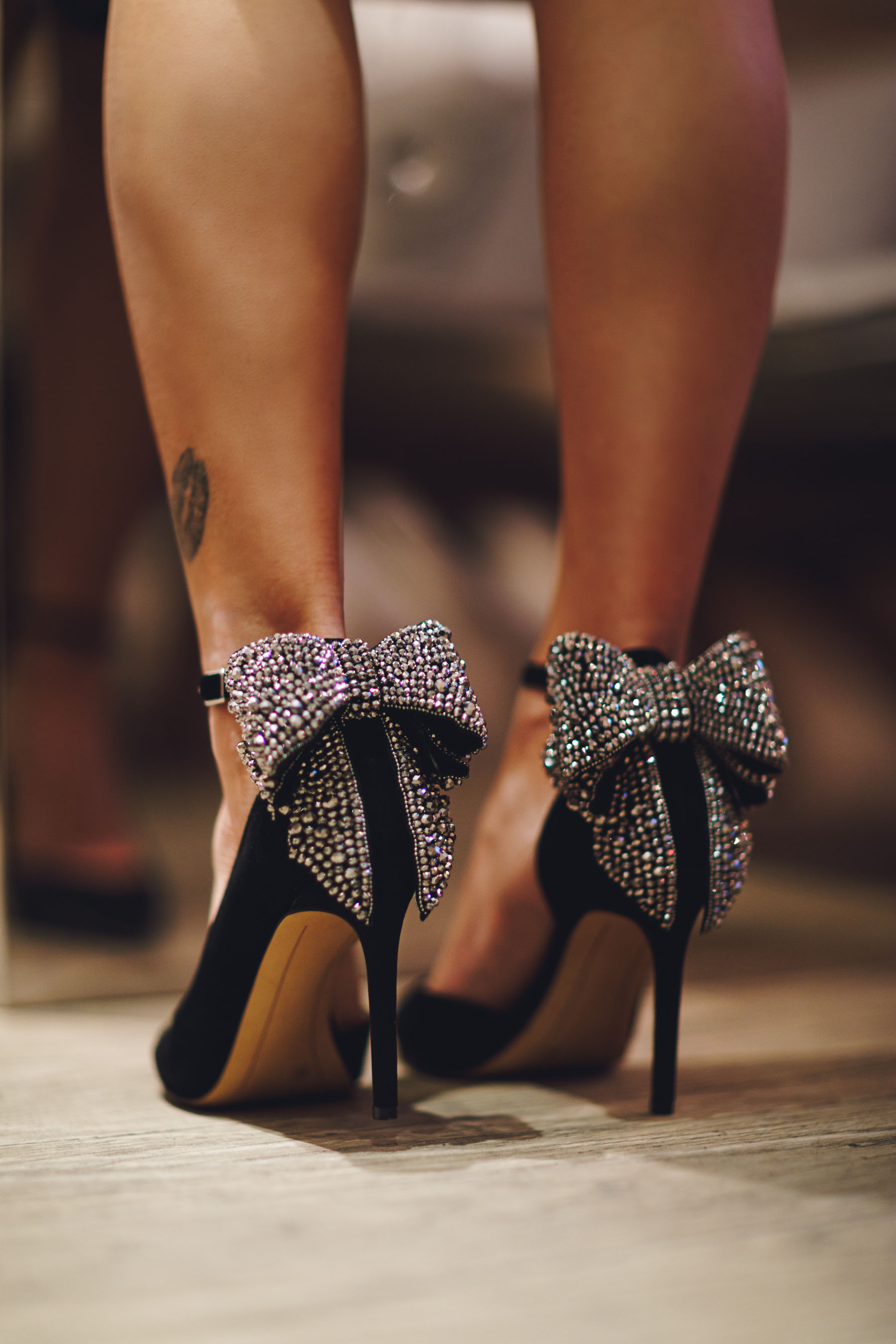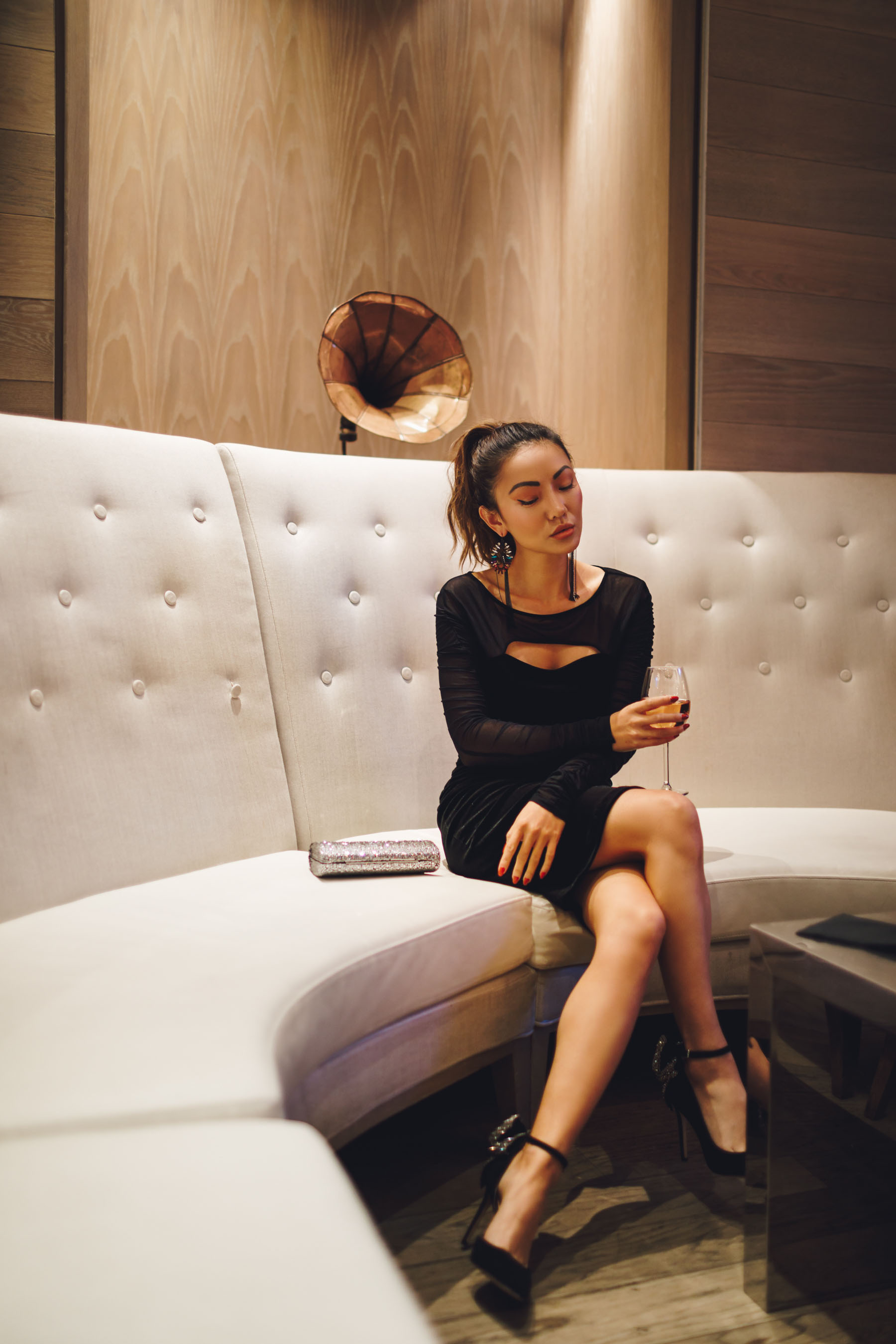 …

…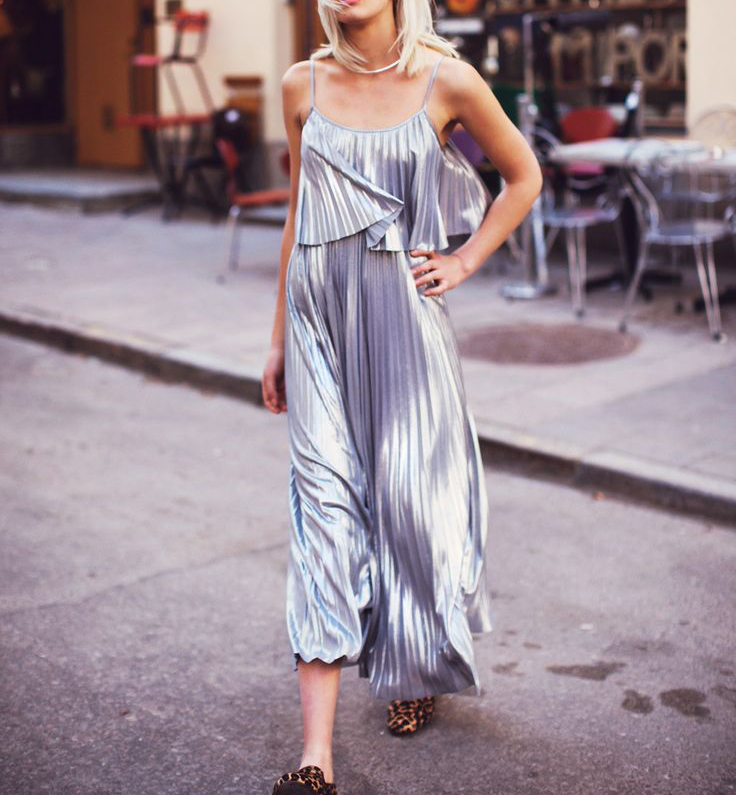 Photo by Stockholm Streetstyle
Pretty Pleats
Nothing goes beyond sophistication like pleated dresses. Despite my spontaneous and often times edgy style, I do love a beautiful pleated garment. Lucky for us, there are tons of options in velvet, leather, and metallics – and they're great for twirling in on the dance floor. If you're not into revealing, form-fitting dresses, look to this feminine detail to ring in 2018.
…

…
Casual But Still Cute
Not every event that comes up will call for frisky dresses. That's why I advocate having a casual but still cute back up. Even if you end up not using it, there will be plenty of opportunities to make good use of it throughout winter. Think slouchy sweater dresses and casual knitwear that look great with block heel booties. Simple sweater dresses like this always call for loud twinkly earrings and a bold red pout.
…

…
Photo by Fashion Gone Rogue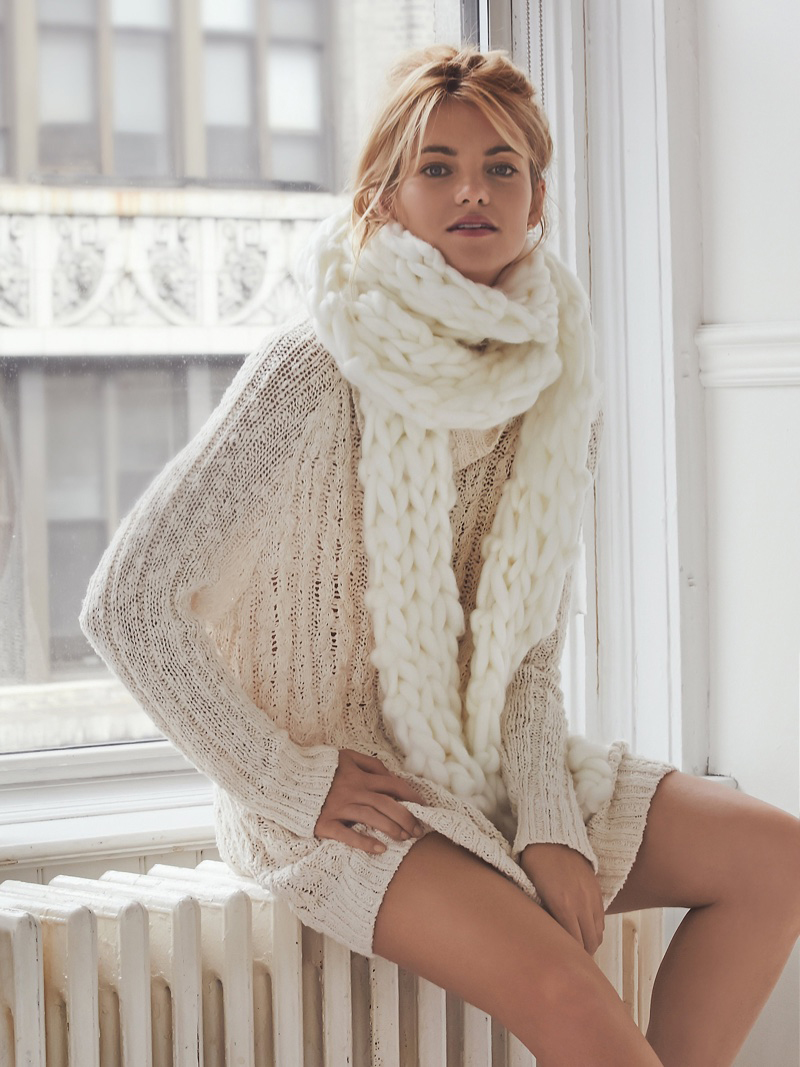 Un-Dress
Prepping for New Years isn't all glitz and glam. It's possible to look just as chic and party-ready in a smoldering jumpsuit. You can try a strong tuxedo look or scout out pieces that mash up some of the other trends above such as sequins, satin, or glitter. But if you're in the mood to show some legs, snag a romper. From lamé metallics to ruffly ones, you're guaranteed to shine bright in a herd of party dresses.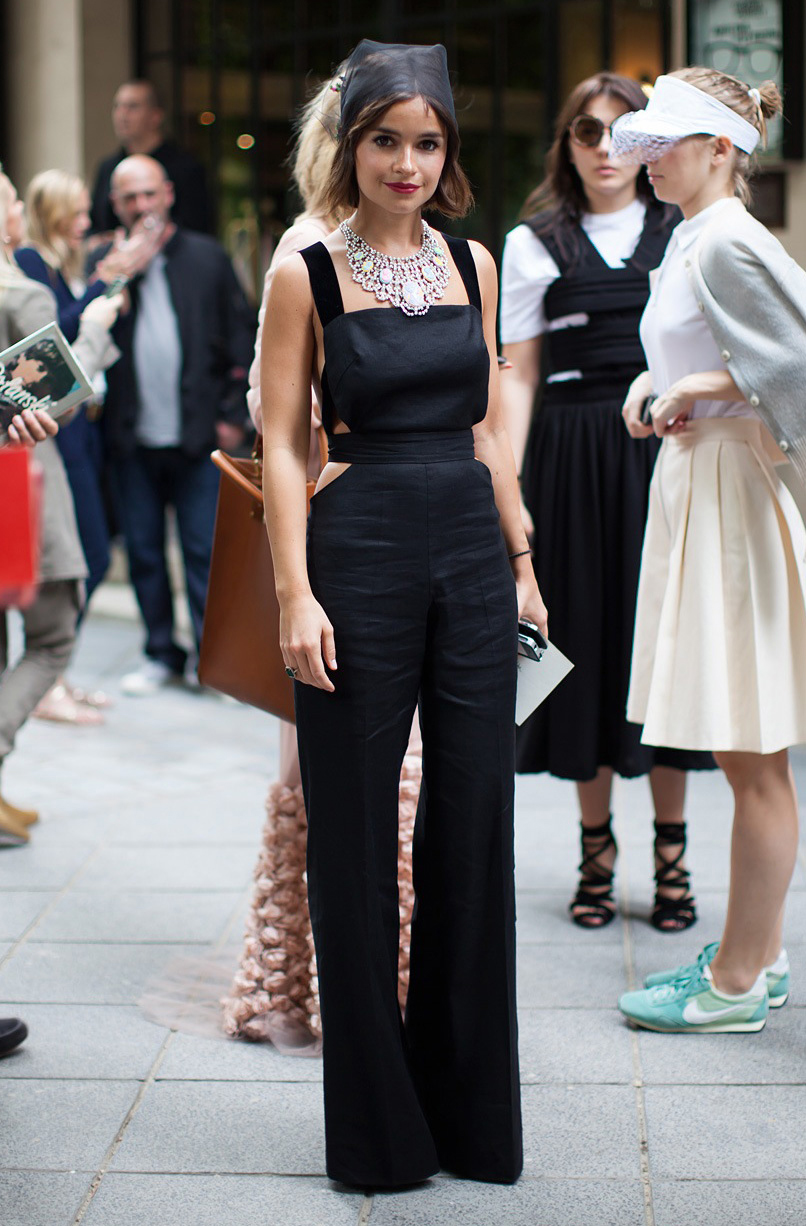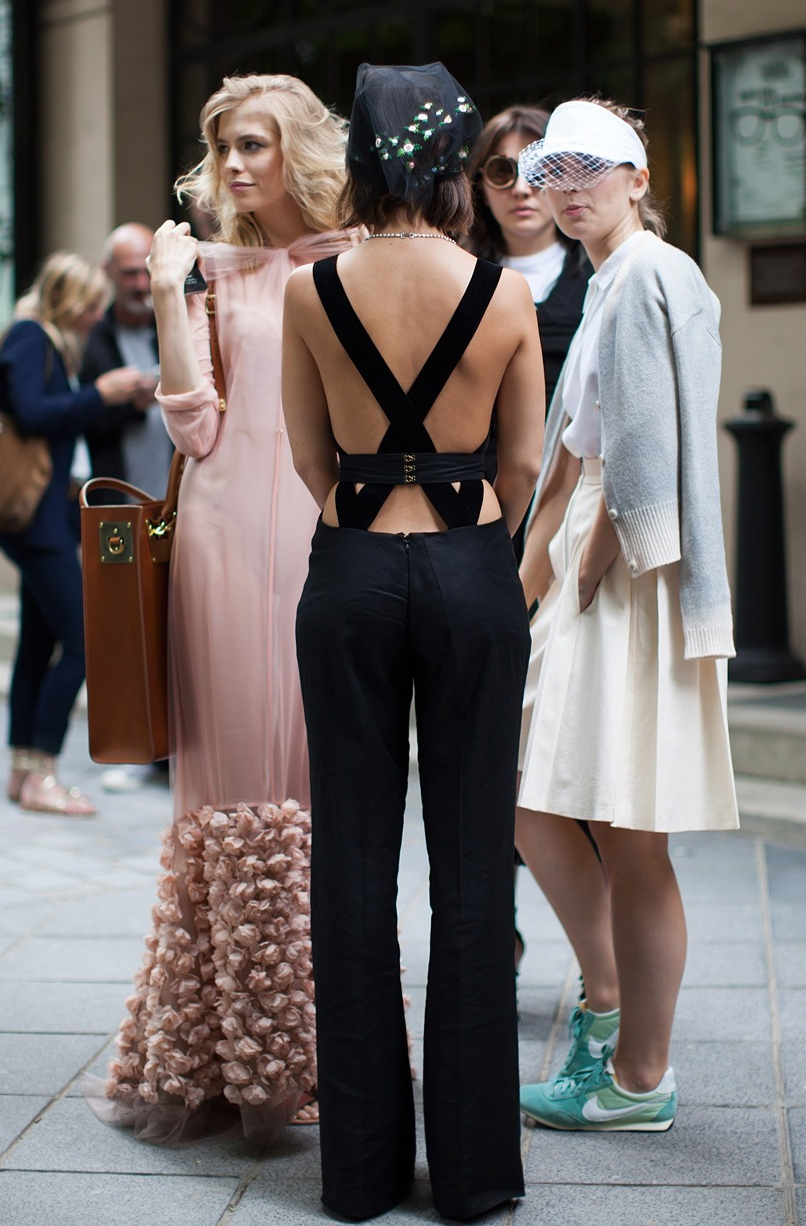 Photos by Pinterest
…

…
Wishing you all a happy and fashionable New Year!