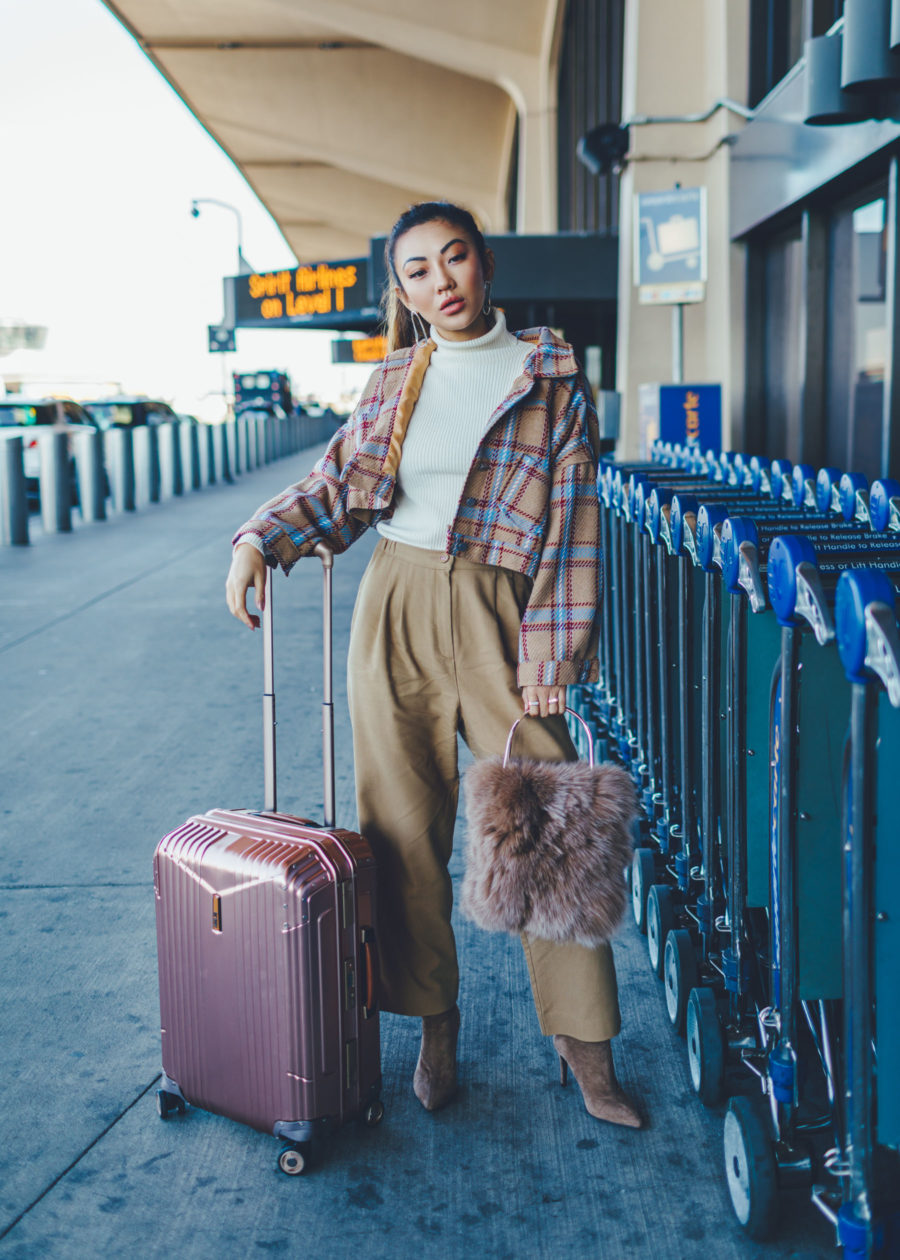 Plaid Jacket Similar | Turtleneck Similar | Crop Trousers Similar | Suede Booties Similar | Fur Bag Similar
S
weater weather,
boot season
– or whatever you want to call it, has finally arrived (from a temperature standpoint). And it's time to start thinking about the new jacket styles to add to your wardrobe. Every season, I'm often tempted to shop for updated versions of old styles I already have in my closet…like a leather jacket, camel coat, or a trench. But this year, I'm challenging myself to think outside the box and go for brand new silhouettes I don't own at all – or have very few variations of. Since I'm sure most of you are doing the same, I wanted to share the new jacket styles worth looking at.
…

…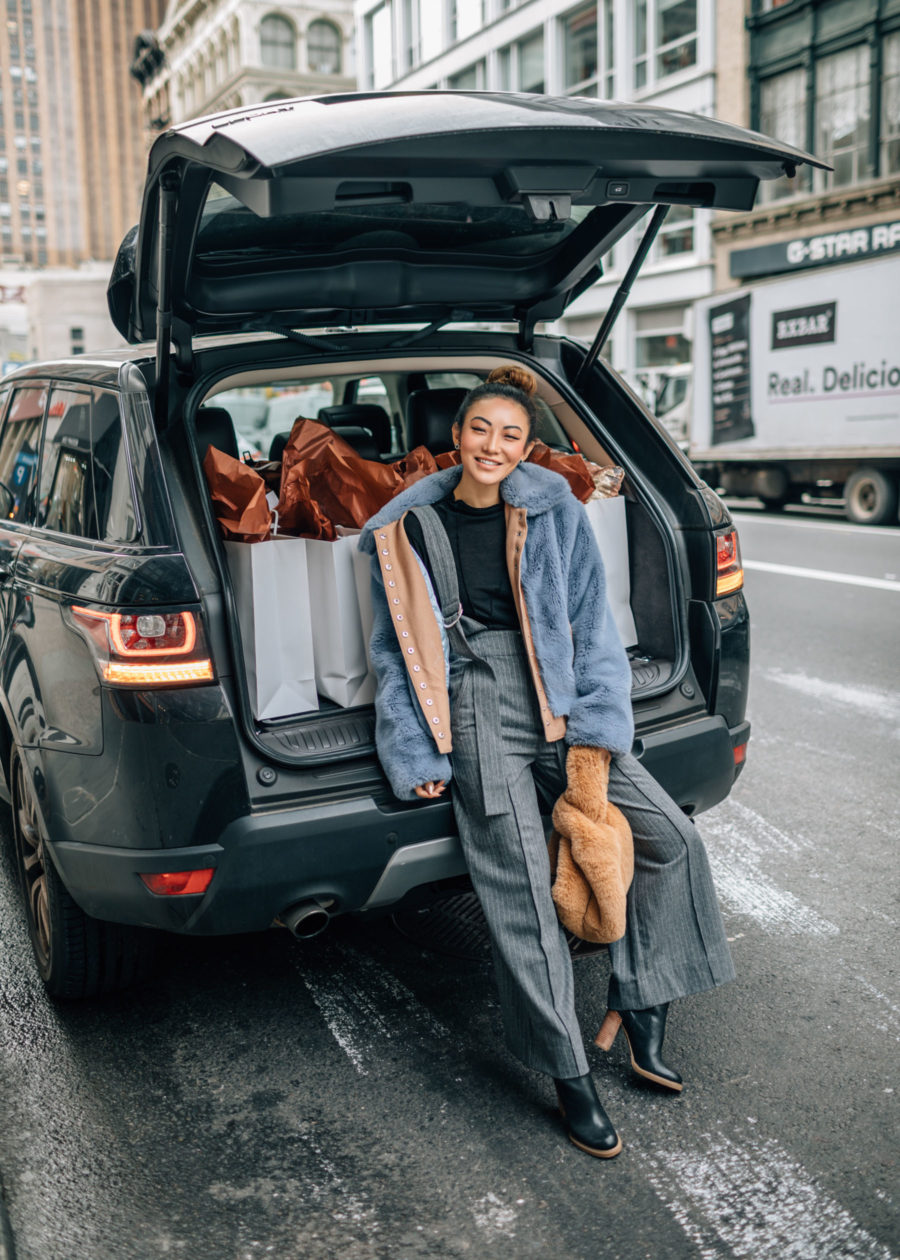 1. Fleece
Do you ever come across trends and think, "Damn I should have saved that piece from years ago?" This happens to me all the time – and this go around, it was with the fleece jacket. From half-zipped pullovers to sporty zipper styles, the fleece jacket is cool again. Wear it to the gym, on the streets with jean, or with a pencil skirt and boots.
…

…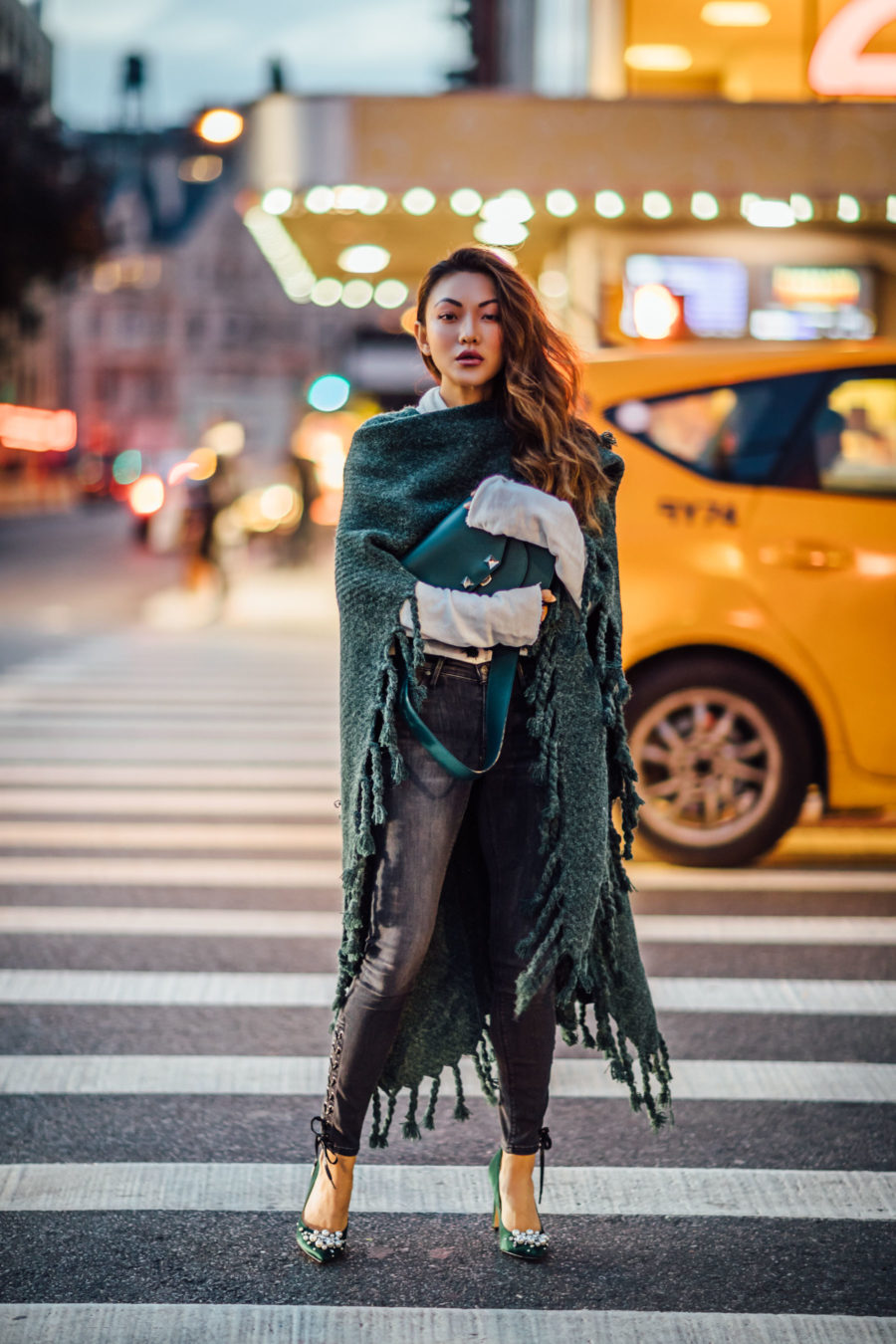 2. Poncho – or Cape
Though not technically a jacket, I often wear the poncho (or a cape) as one. I love the blanket coverage that keeps me cozy but also makes layering so much fun. From an array of plaid prints, jewel tone solids, and neutral colors to pick from, you'll be able to create a perfectly layered outfit in no time. It also makes for a cute date night look.
…

…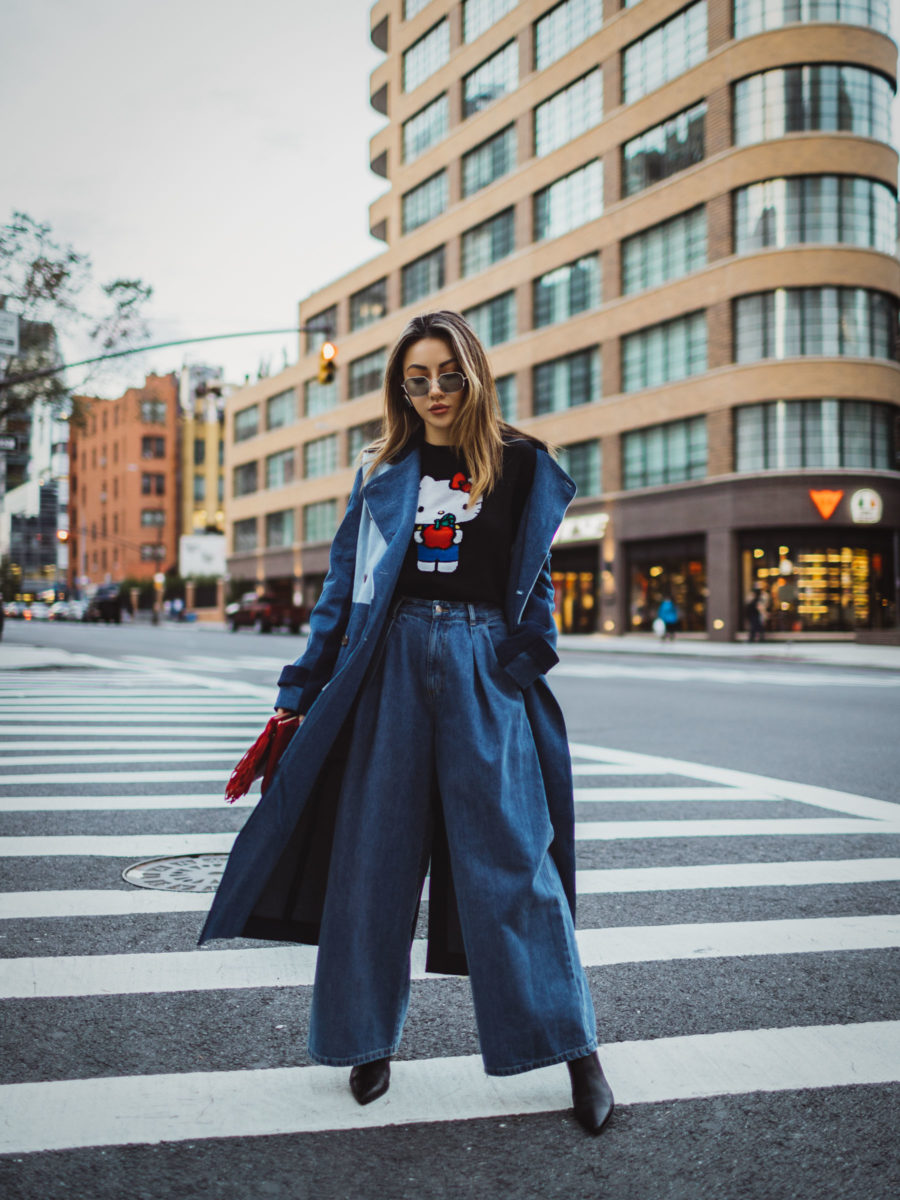 3. Patchwork
If you're looking to give your autumn look a bit more pizazz this year, swap all jacket options for a patchwork style. It's a mix of artsy and funky, which can look terrifying to try at first, but it's easier to pull off than you think. Pair it as you would any jacket let it be the hero piece of your outfit.
…

…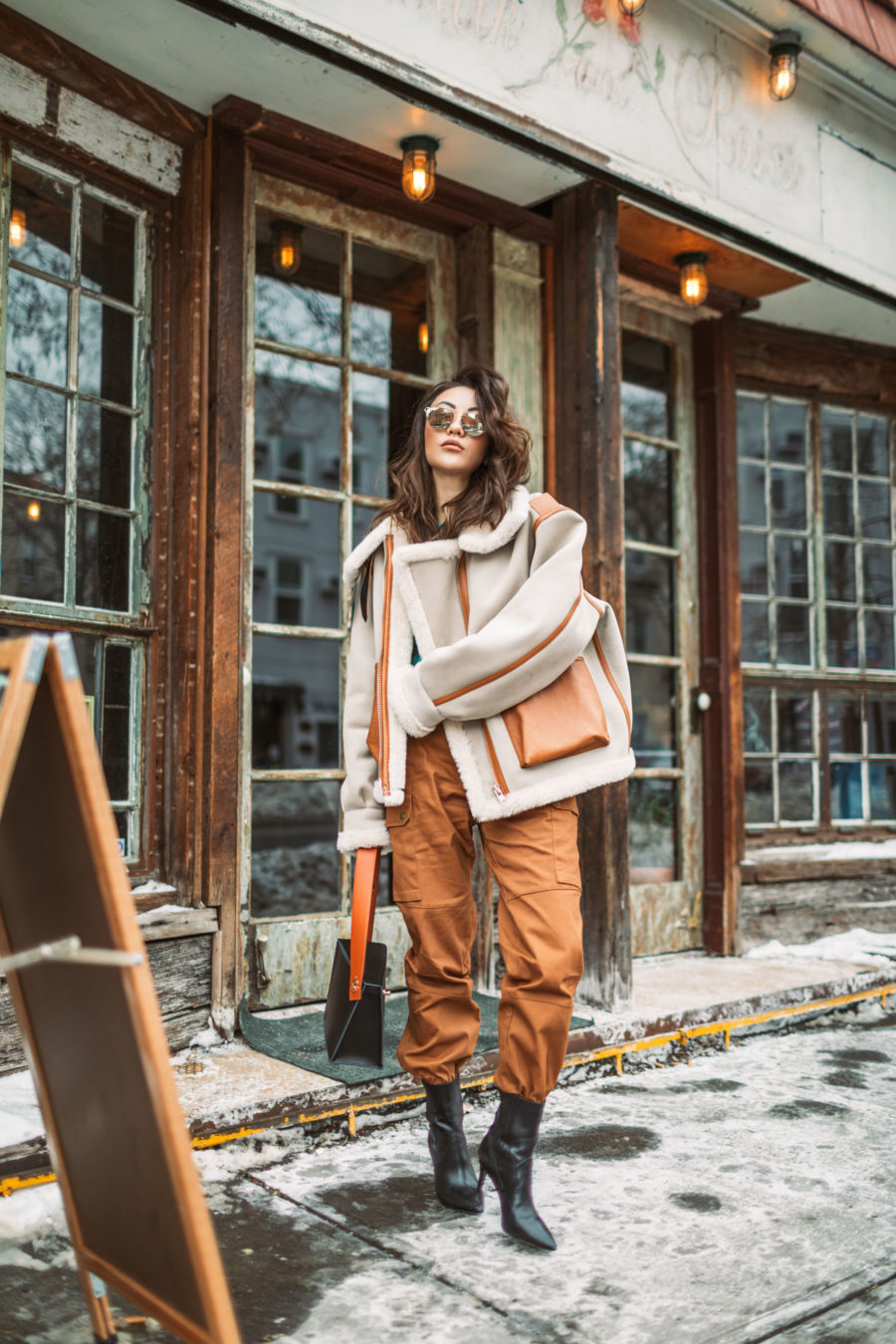 4.Shearling Trim
I know faux fur, teddy, and shearling coats have been the talk of the century, but let's look at shearling in a different light today. With heritage trends making full circle this year, I'm leaning towards structured jackets with shearling accents on the sleeves or along the collar. It gives you the cozy look without the bulk and won't weight you down.
…

…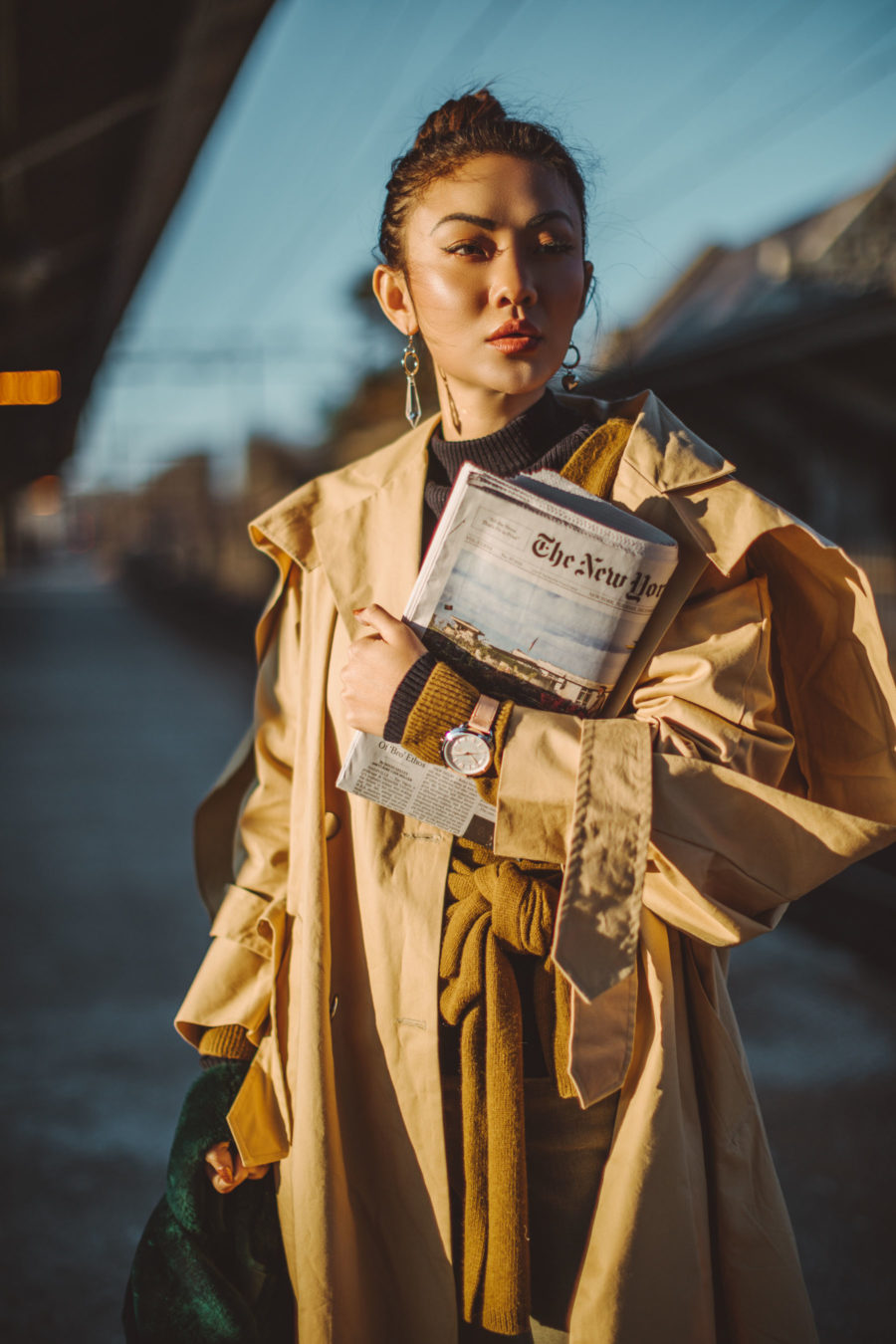 5. Belted
A low key style I'm starting to see more of – and have really started to appreciate are belted jackets. And no I'm not referring to the usual trench/duster or even robe coat situation. I'm talking about safari-military jacket hybrids that cut off around the hip area. The style cinches your waist and gives your entire outfit some structure and overall polish.
…

…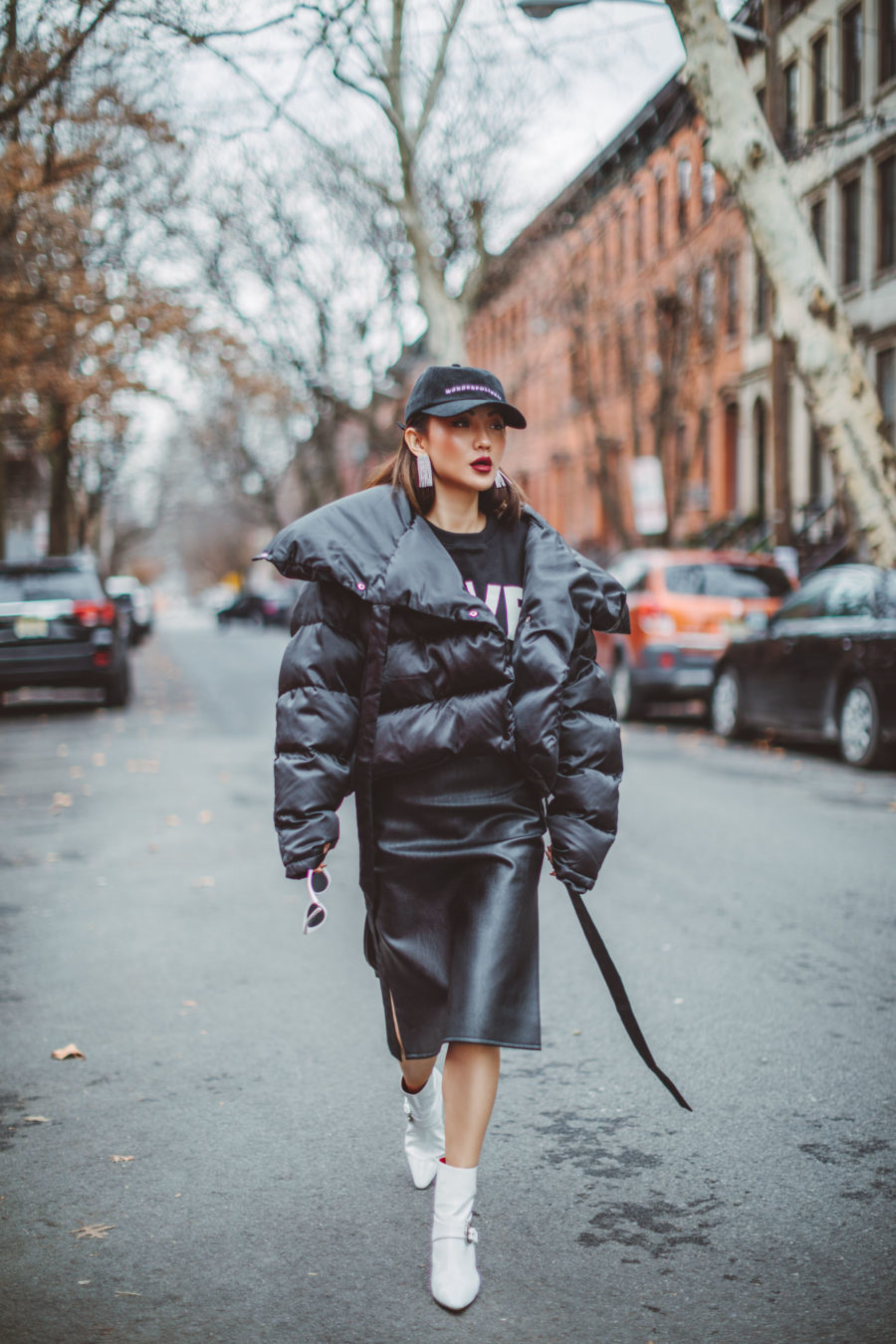 6. Crop
Fall weather calls for a warm but versatile jacket, which is harder to find than one might think. For me, there is none other than a crop jacket that looks effortless with a pair of jeans but equally chic with a slinky dress. This season, I'm very into military inspired styles that feel a bit utilitarian and functional.
…

…
What new jacket styles are on your wish list this season?