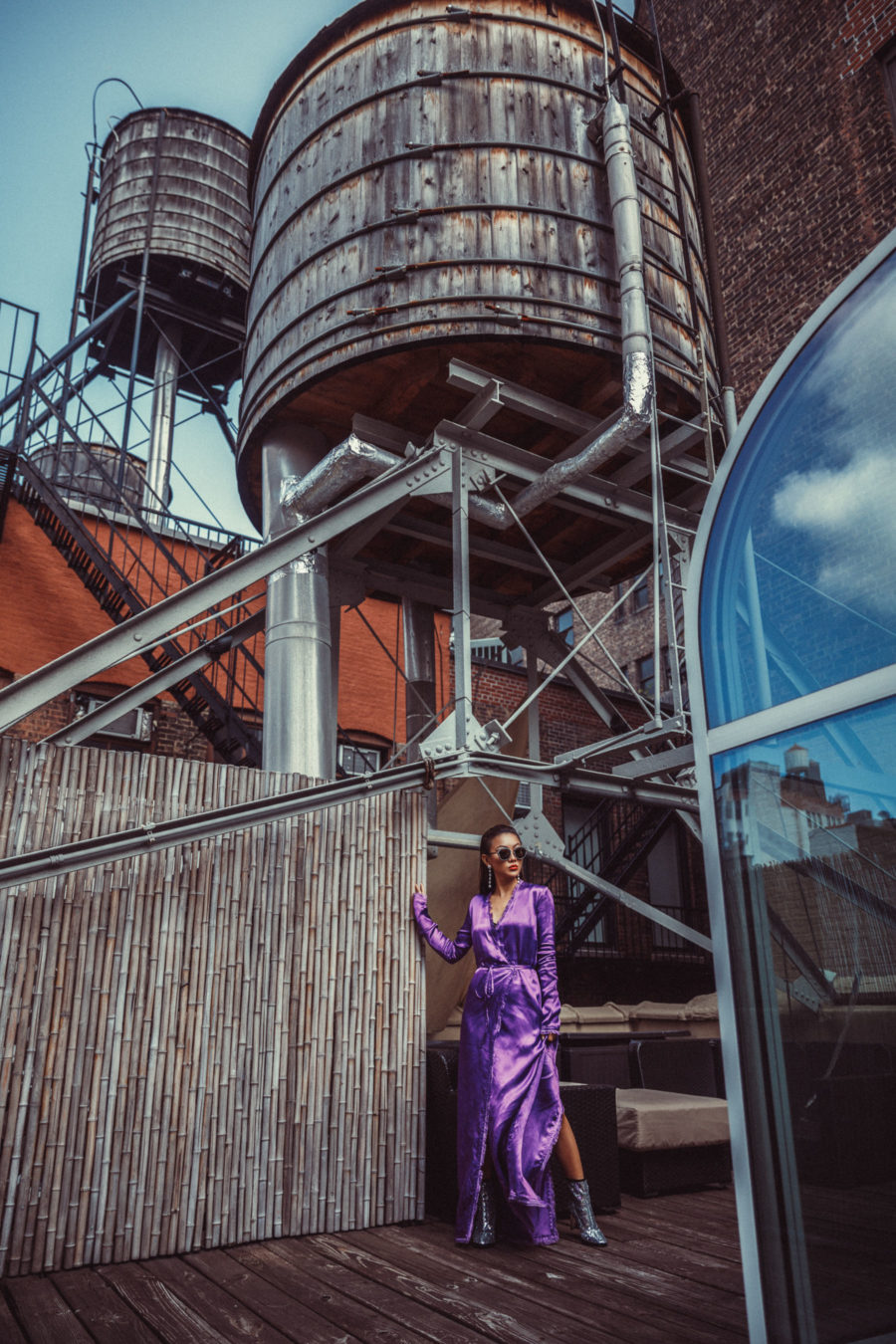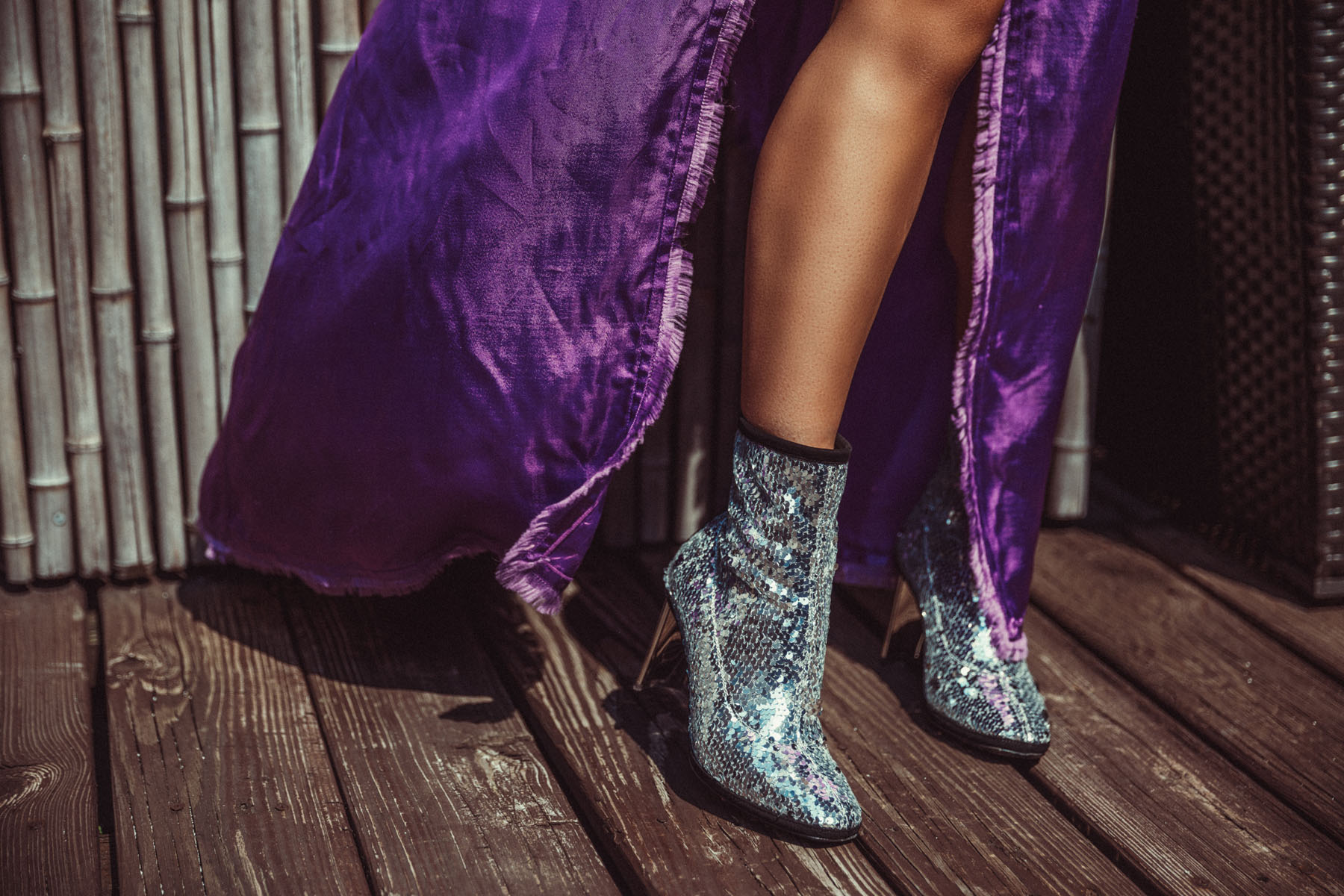 I
don't believe you can have too many boots especially if you're making good use of them and maximizing their wear. And it's hard to resist when fashion gives us good reasons to make our outfits more interesting. You may have noticed that I already got a head start
this season's must-have boot styles
, but I'm realizing that there are still a few missing from my collection. When I think of glitter, lace-up details, and architectural heels, I know I can always make room for more.
…

…
If you haven't already started footwear shopping for the season, now's a good time with Black Friday just around the corner. And in case you need to make a shopping list, here is my top must-have boot styles you need now: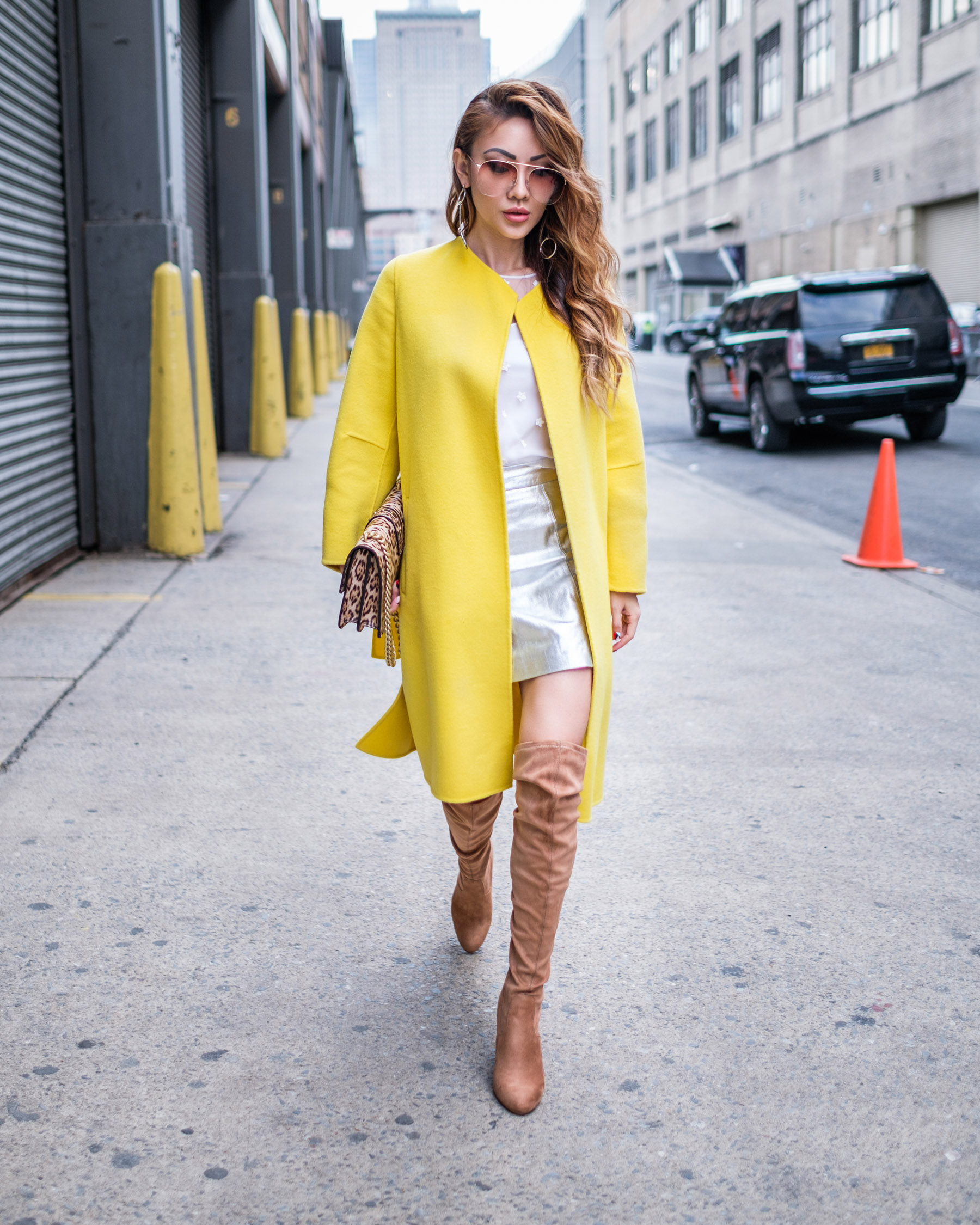 1

Over-The-Knee Boots

Over-the-knee boots have not shown signs of slowing down – and they're one of the chicest must-have boot styles of the season. They're perfect for chilly days when you want to wear a sweater dress or a denim mini but still want to cover up your legs. I love how they show a flash of skin at the thigh just before meeting your hemline. However, they look just as great with jeans! You can pick a pair in suede, leather, velvet, and even vinyl.

…

…
2

Red Boots

Red boots have been the talk of fall and I've found them to be very Americana yet a bit French depending on how you style them. Red boots look amazing with all black or (all white) outfits, but don't shy away from wearing them with jeans and a sweater or a metallic dress like I did here. Red is the new black!

…

…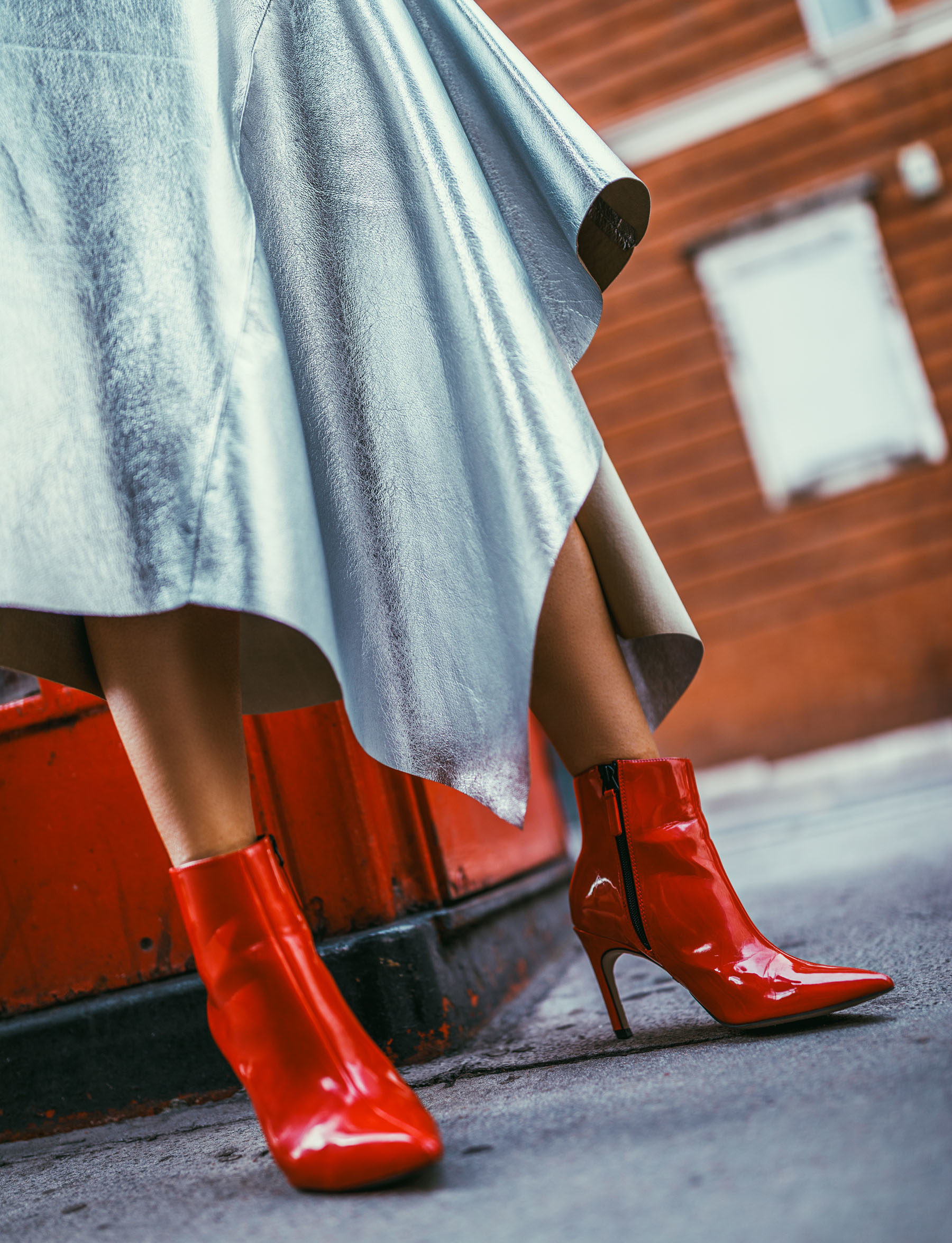 3

Velvet Boots

If velvet isn't the fabric of the season, I'm not sure what else could take its place. We saw velvet boots on the rise last years, but they're finally available to the masses in all colors. My favorites are jewel tones – anything that really makes the textile pop! Wear them with denim or your favorite dress – you can't go wrong!
…

…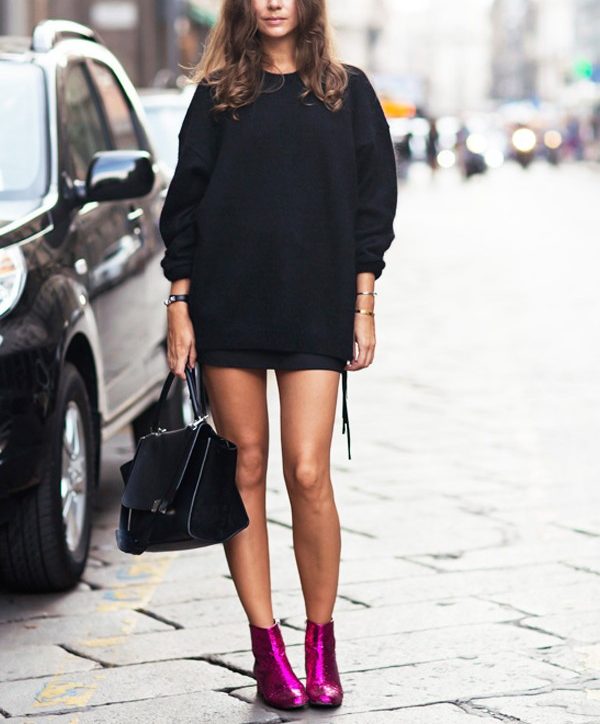 4

Shiny Boots

Fall 2017 marks the start of the high-shine boot trend. You can pick a pair gilded in silver or gold or step up to the next level with glitter, sequin, and crystallized boots. Delight in the dazzle and take your look from boring to fab!

…

…
Photo by The Zoe Report
5

Slouchy Boots

It's been a while since we've seen slouchy boots on the fashion scene, but they're finally back! Slouchy boots look great with skinny jeans and a sweater but make just as chic of a combination with an a-line mini. They're also comfy and flattering because they're spacious, giving your legs some breathing room.

…

…
Photo by Vogue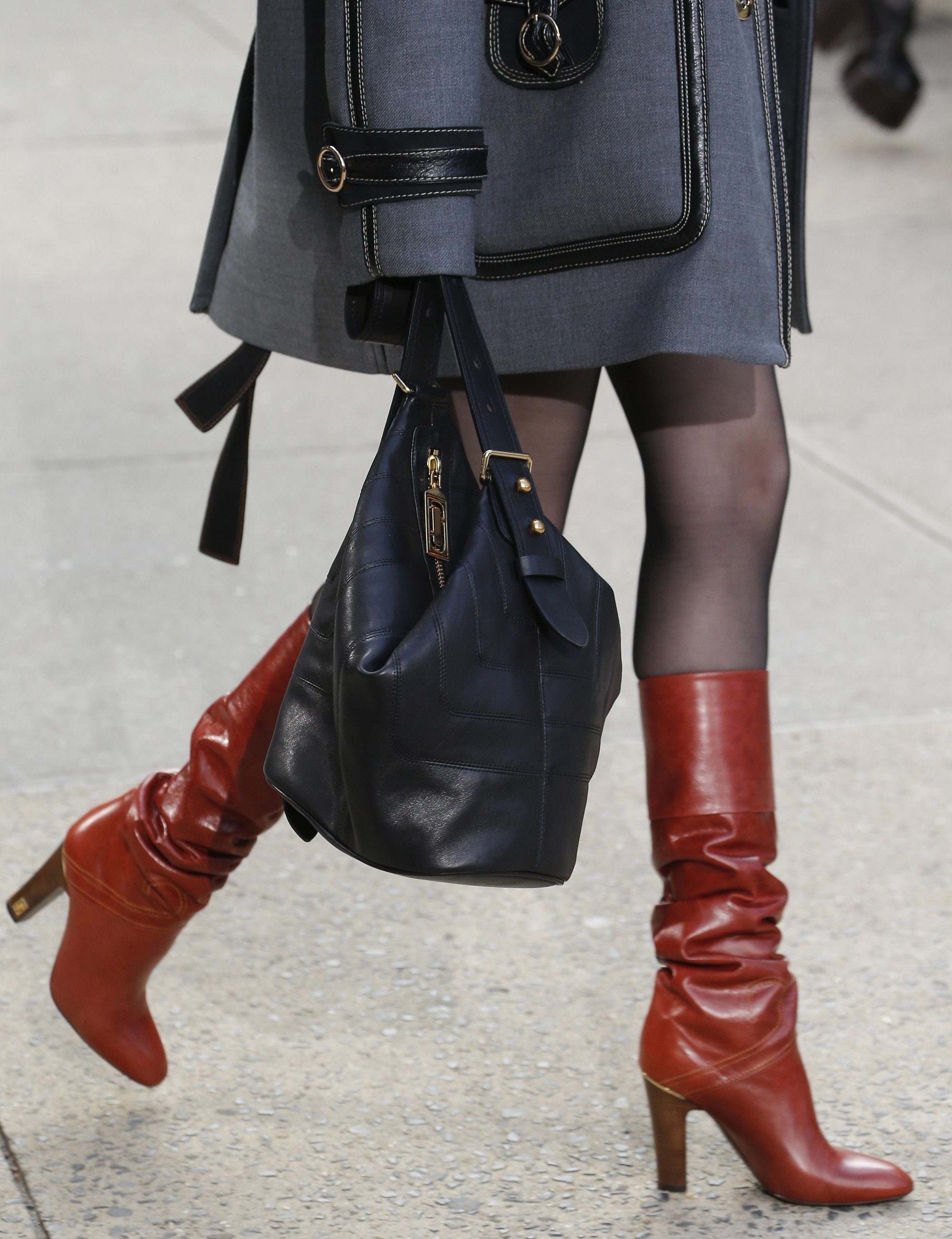 6

Lace-Up Boots

I'm anticipating lace-up boots to prevail soon whether it's a combat or hiker boot. They're perfect for snowy days when you don't want to sacrifice form for function. If you're into a more elevated aesthetic, you'll be happy to see that lace-up details have become increasingly popular on stiletto heels and knee-high boots.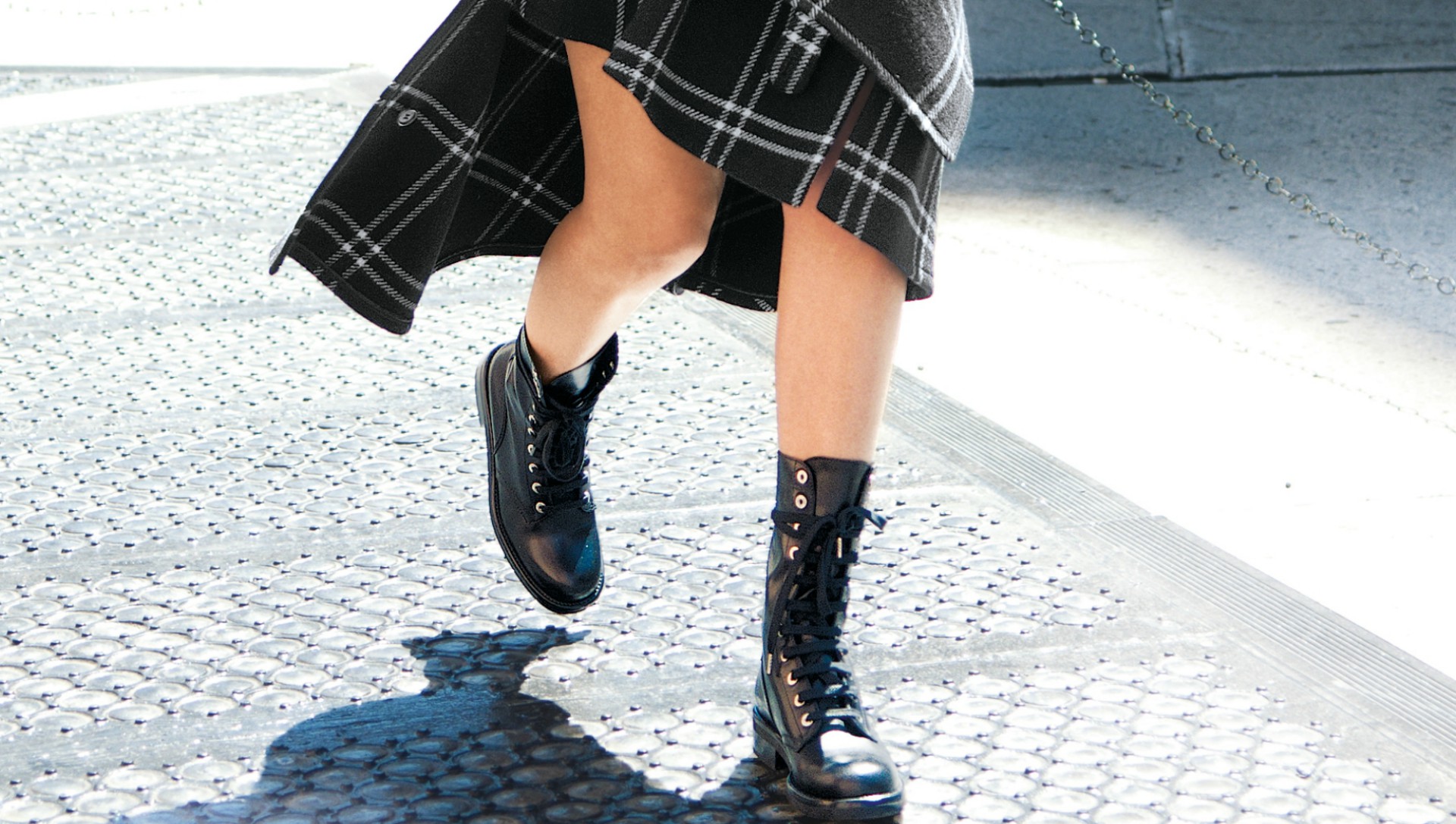 Photo by StyleCaster
…

…
7

Sock Boots

Sock boots remain strong and have become available in even more unique variations this fall. Take a look at your favorite retailers and you'll know exactly what I mean. I've seen them in satin, velvet, and some that even come up over the knees. This ankle-hugging boot looks great with midi skirts, flowy dresses, and wide-leg trousers. They're great because they can look as elegant as they do casual.

…

…
What are your must-have boot styles this season?