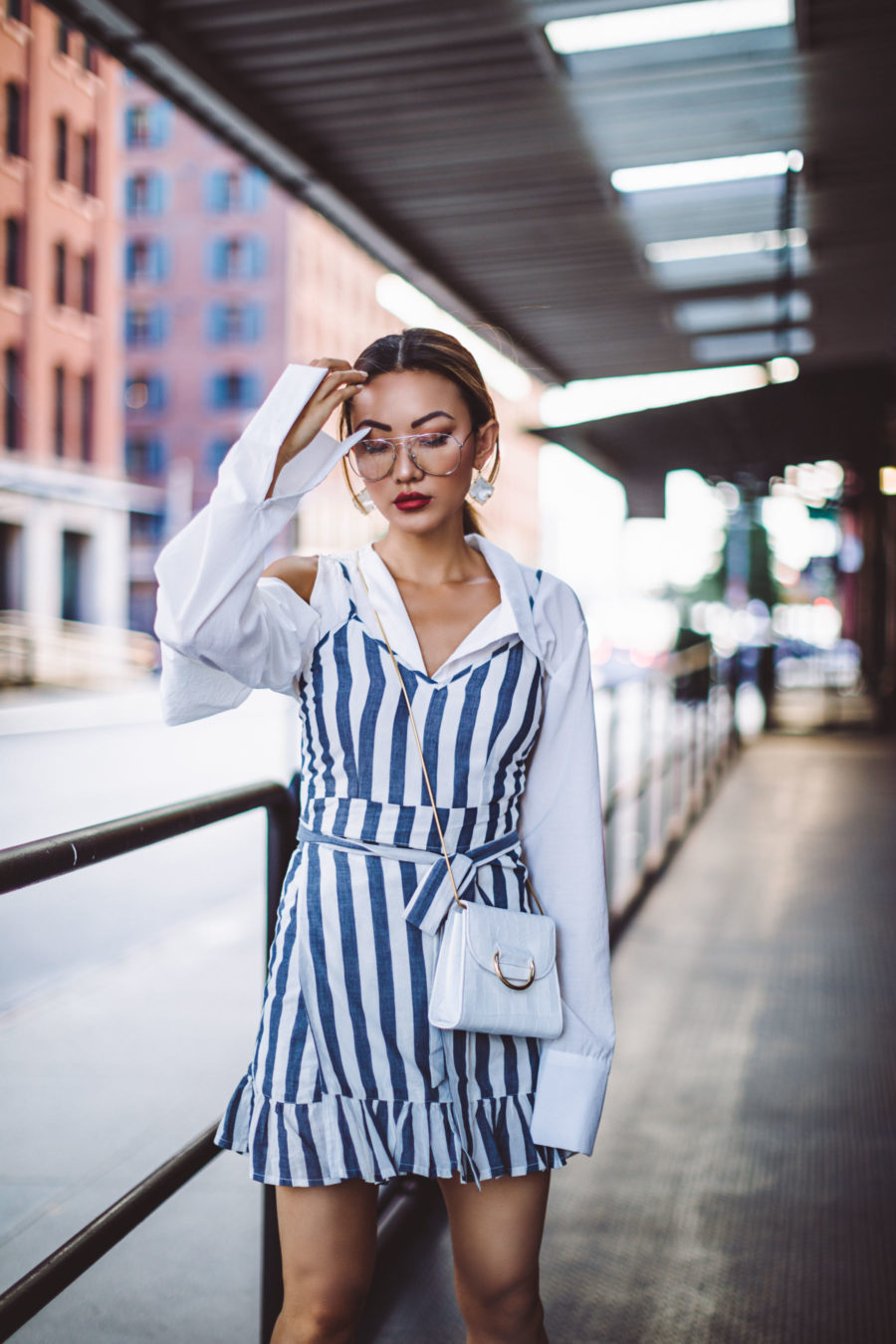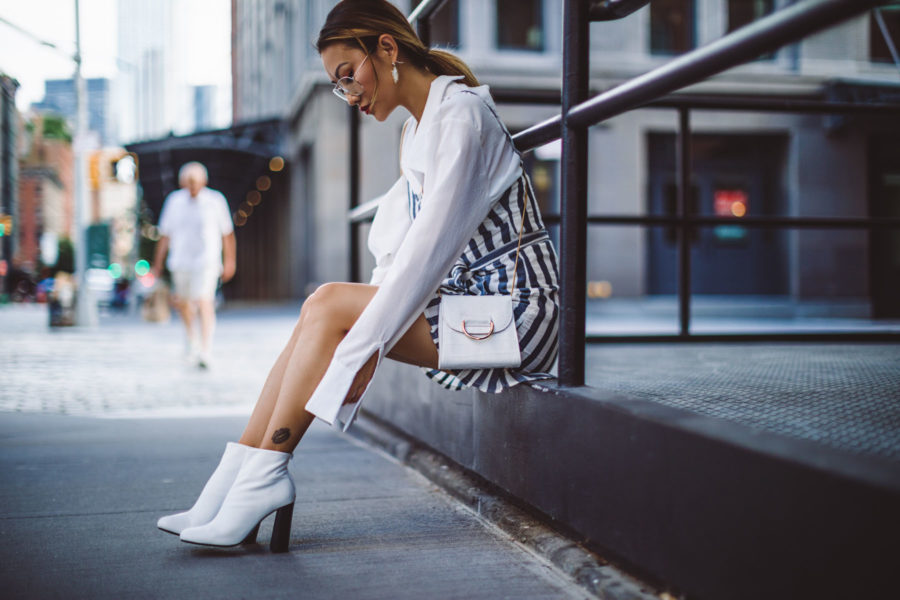 Top: (similar here) | Dress: Vetiver (similar here) | Bag: Little Liffner (similar here) | Shoes: (similar here)  | Earrings: Kendra Scott
T
he micro bags are my go-to accessories of this season. Sure, they're tiny, but pack maximum statement without being too big and bold –they let other pieces shine, too, which is a bonus.
…

…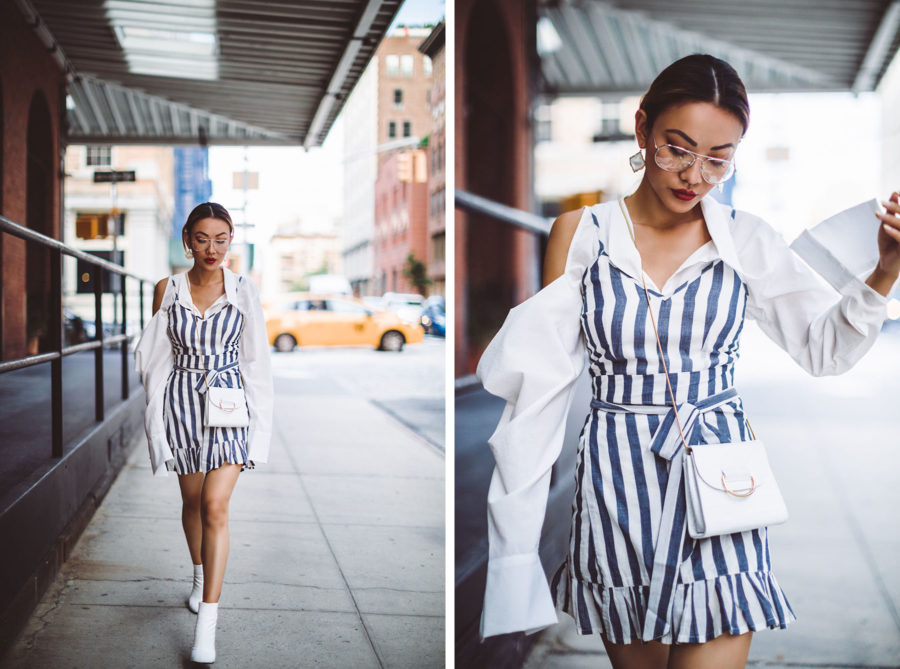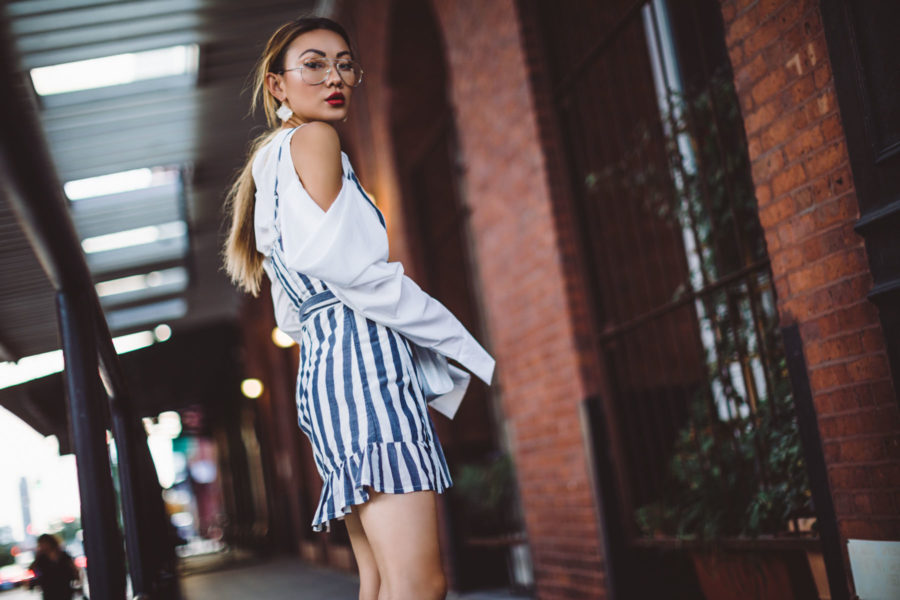 Small, but significant.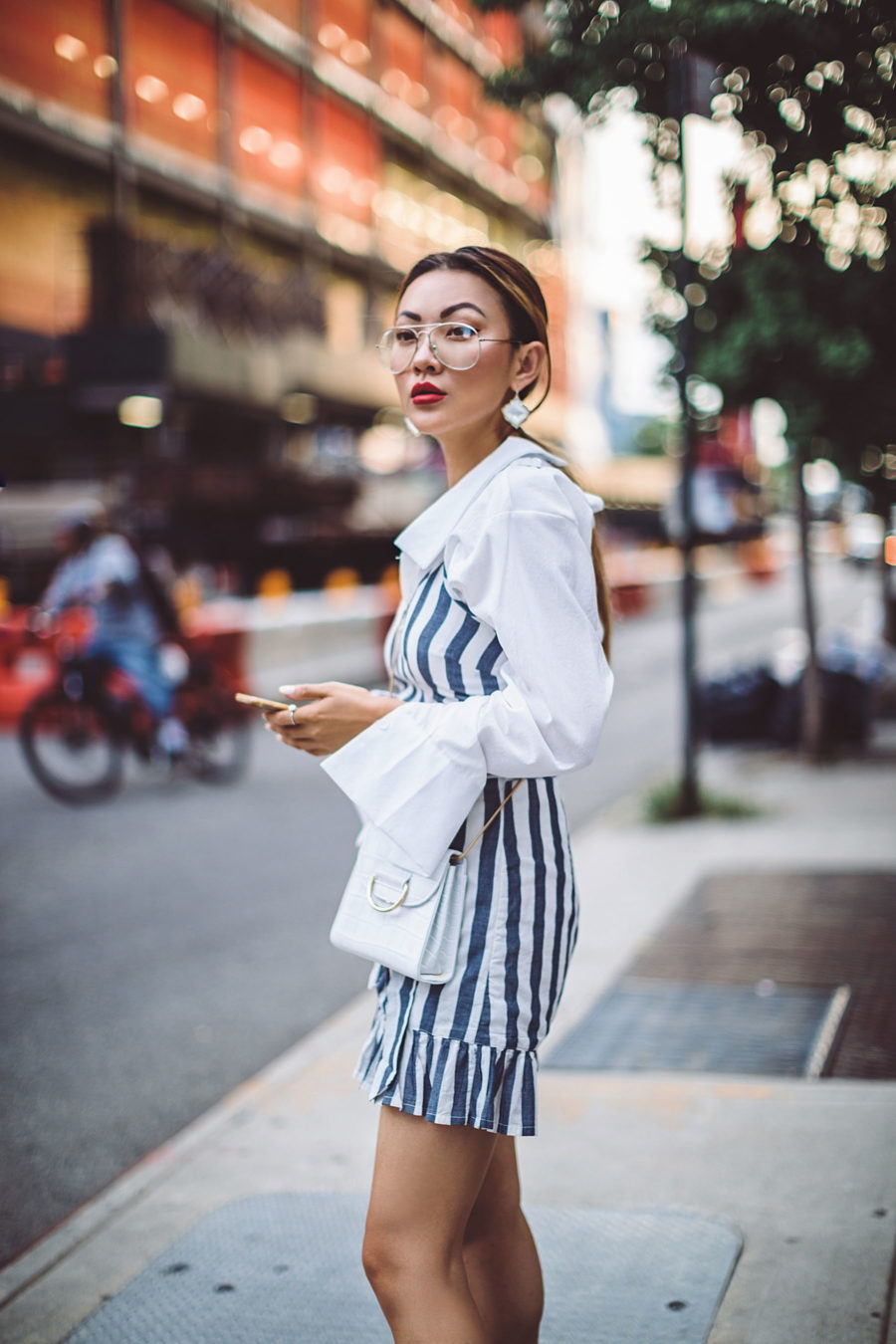 For me, a micro bag keeps my outfits simple yet stunning. Case in point is layering. Right now, despite the summer heat, layering is all the rage. I'm layering an adorable striped dress with an oversized classic white button-up shirt. Layering is the focal point of my outfit and with a larger bag, I would look messy, even bulky and sloppy.
With a micro bag, I pull everything together into a sweet, summer package. The dress and the statement blouse speak loudly while the micro bag quietly keeps everything together –this is about balance and making the right selections for all outfits.
Micro bags pack a punch, don't let their size fool you. Right now, I'm melting over two micro bags –Simon Miller Women's Bonsai Bucket Bag in black and Chloe Nile Small Women's Bracelet Minaudiere Bag in white. Get your hands on one of these micro bags before they run out of stock. You won't regret your purchase either because not only are the bags a summer season must-have, they are perfectly paired with a number of styles, plus they're neutral. Micro bags are investments, one that compliments in your wardrobe in several ways.
COMFY
Carrying around a bulky bag gets exhausting after a while. I know I've had my fair share of backaches because of certain bags, but the pain is beauty, right? A micro bag gives your back and shoulders a break. With a micro bag you're both comfortable and fashion forward –and free from any aches and pains.
TRENDY
Of course, staying up on all the latest trends is vital for that authentic fashionista life. So having a micro bag in rotation, especially during the summer months, will keep you up to date and even ahead of the trends. If you're feeling courageous, go for vibrant colors to really pop in a crowd.

…

Some of the season's hottest trends are, besides layering, oversized sleeves and jackets, ruffles, puffy sleeves, and bows –having a micro bag in tow allows you to flaunt these trends while putting together the rest of your ensemble with excellent fashionista judgment.
micro bags