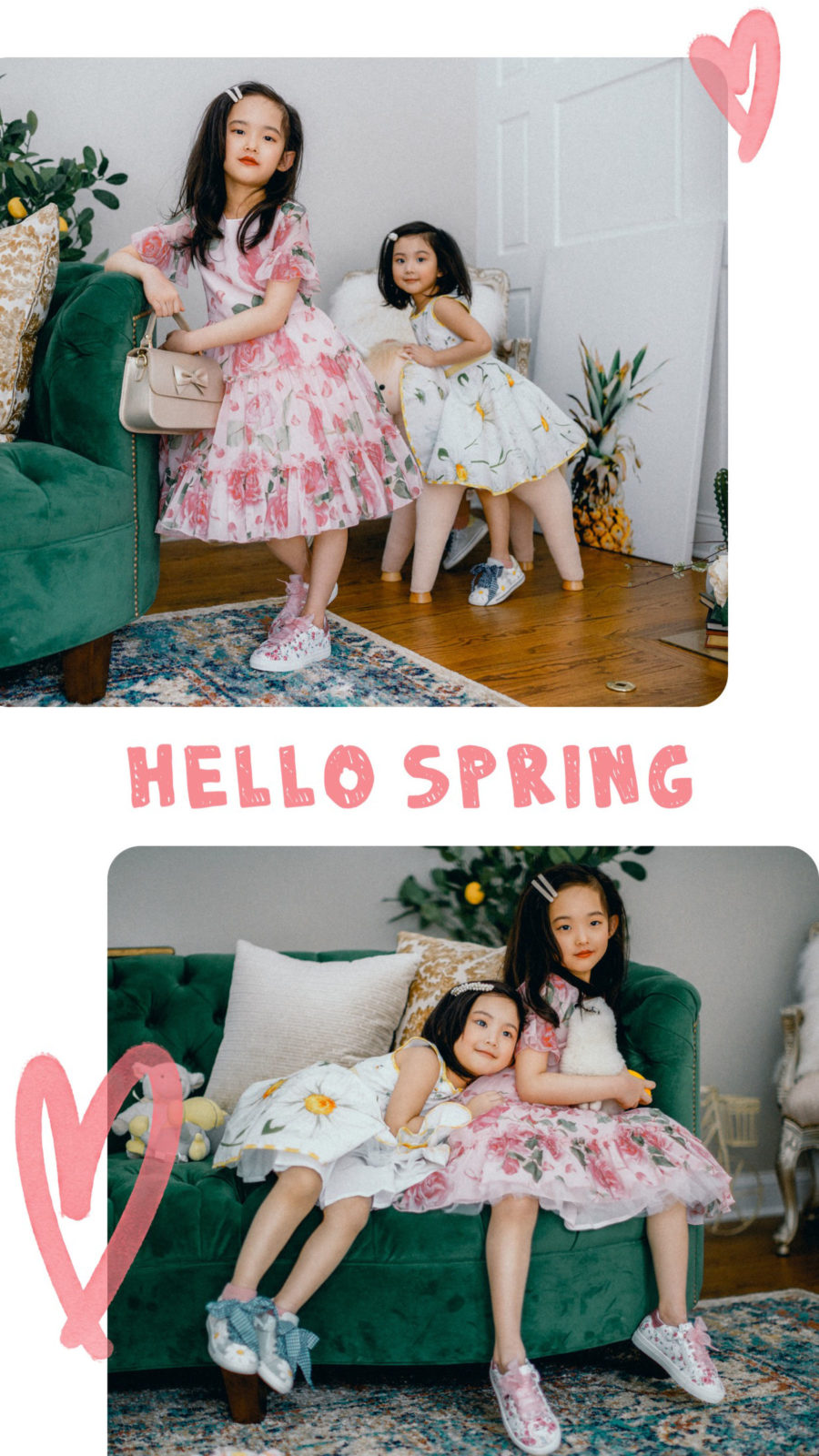 Although I absolutely love fall and winter, I have to admit that I'm long over the cold weather after the new year. That being said, I'm so excited that spring is in the air because it's the perfect time to bring back lighter color palettes and all the fun prints that don't really work in the winter. Spring is also a time for family vacations and getting outdoors with my girls, which I'm looking forward to. The change in weather and plans to go out more usually means it's time for a wardrobe overhaul.
Lately, I have been sharing more about where I shop for Hazel and Capri on the blog – and I'm sure you guys know now that Melijoe is one of my favorite shopping destinations for cute kids clothing. Today, the girls and I are so excited to share that we've partnered with our favorite retailer to bring you our favorite kids fashion trends for spring 2019.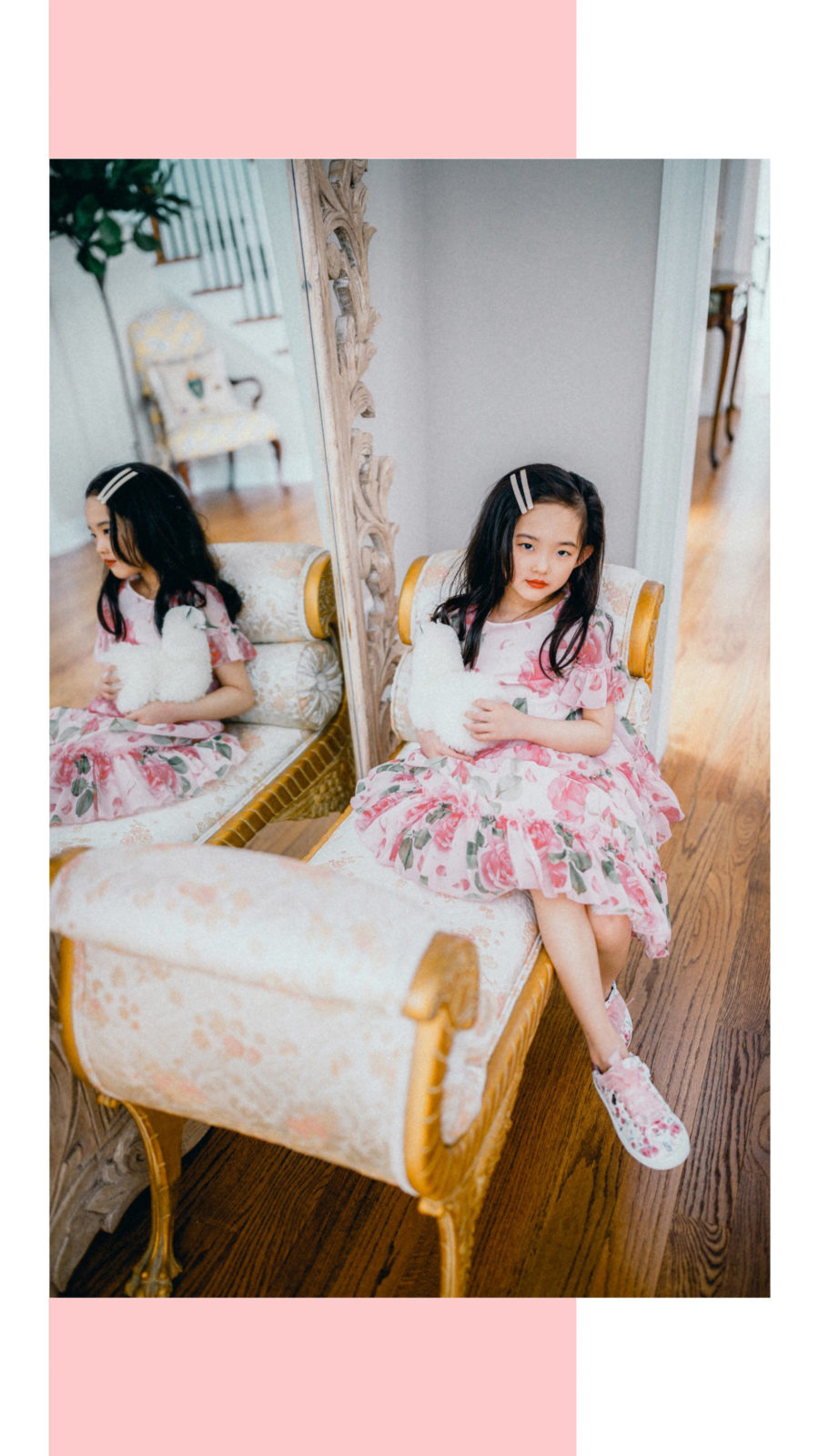 (Click image above for Hazel's dress!)
I recognize the impact clothes can have on our confidence levels, which is why I believe in providing Hazel and Capri a wardrobe that makes them feel their best. We always go back to Melijoe because it carries the latest trends in kids fashion – and our most-loved brands, including Monnalisa, Il Gufo, Little Marc Jacobs, and Stella McCartney among others. If I'm ever short on kids styling inspiration, I know I can find tons of kid-friendly and artful stories on their site. Not only that but Melijoe offers express shipping within 24 hours, which means I can score a last minute outfit for the girls if needed.
Florals
The first trend we're loving is florals, which is always a top pick each spring. What makes this season's florals unique is the lighter color palettes, especially washed out pinks and other pastels. The combination of florals and ruffles is what I'm loving most!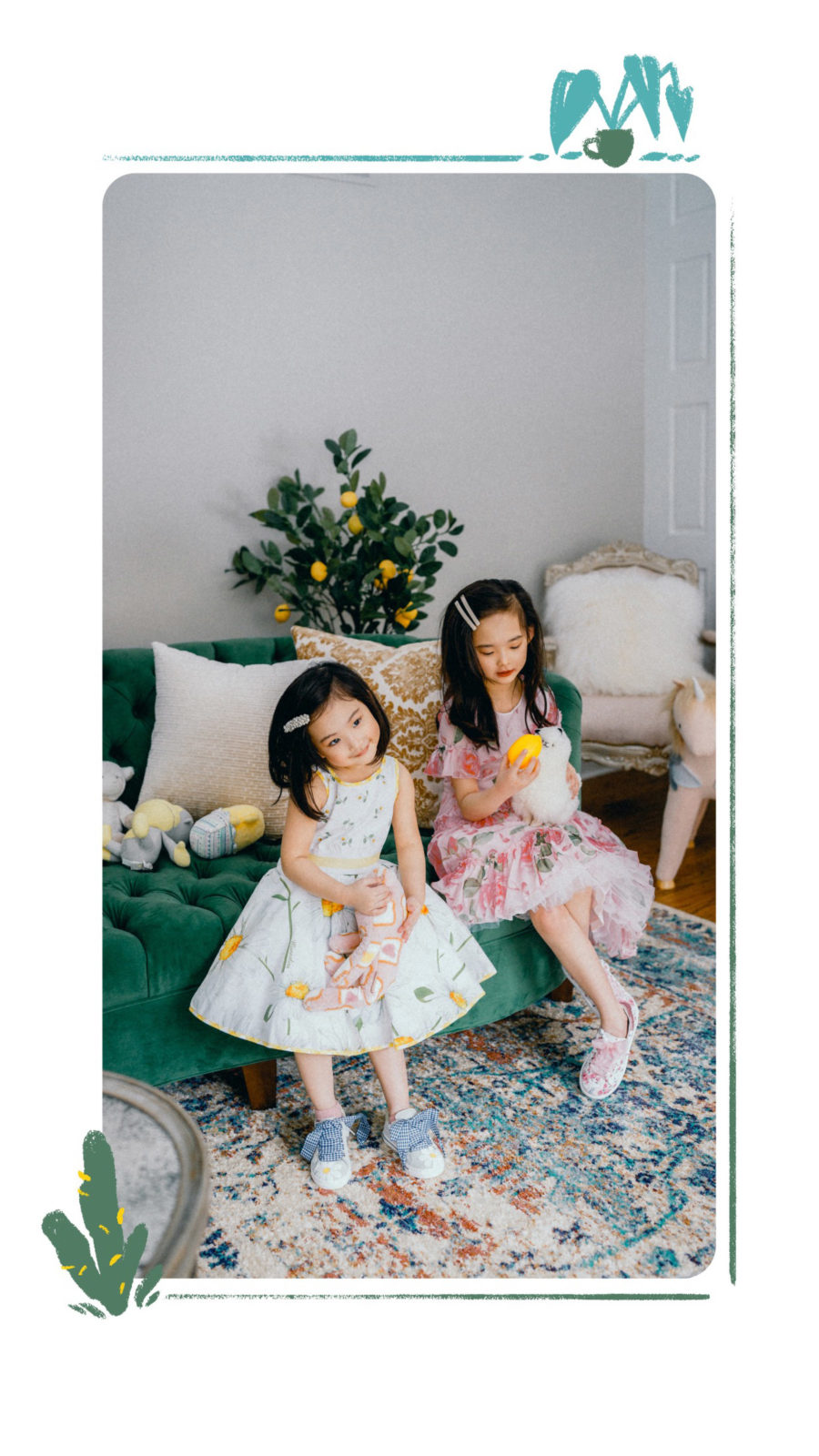 (Click image above for Capri's dress.)
Yellow
I'm sure you guys know by now that yellow is a color I adore and wear frequently, so I was excited to see lots of it in Melijoe's Spring 2019 collection. From muted mustards to canary brights, add this zesty hue to your child's wardrobe in the form of dresses, tees, swimwear, and even sneakers!
(Click image above for Capri's sneakers.)
Printed Trainers
Sportswear is also having a moment in kids' fashion. Performance fabrics are definitely rising, but our take on it comes in the form of trainers. The girls and I are obsessed with the floral printed trainers and contrasting laces on the Monnalisa trainers. The prints and colorful patterns are such a quirky way to make an everyday outfit fun!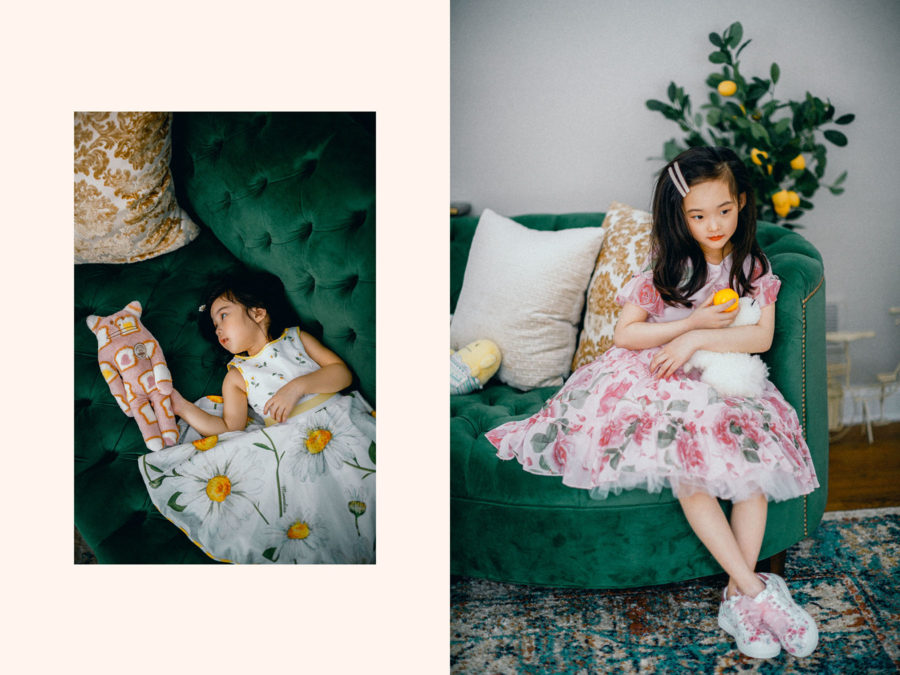 (Click image above for Hazel's sneakers.)
Graphic Prints
I love kids fashion as much as I love adult fashion, but I still believe in letting kids be kids, which is why graphic prints is one of the kids fashion trends for spring 2019 that I'm buying into for Hazel and Capri. The clashing of bright hues and graphic lines are catchy and so appropriate for the young ones. I love how this also adds an edgier element to the girls' wardrobes.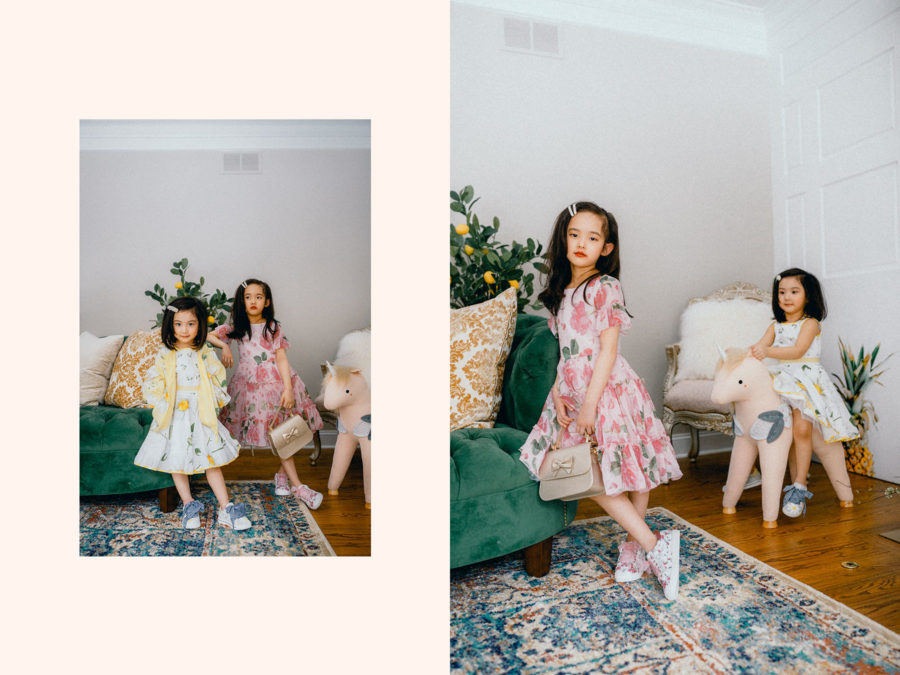 …
Any kids fashion trends you guys are loving? Don't forget to check out Melijoe for the latest in kids style!
Disclosure: This post was sponsored by Melijoe. All thoughts and opinions are my own.