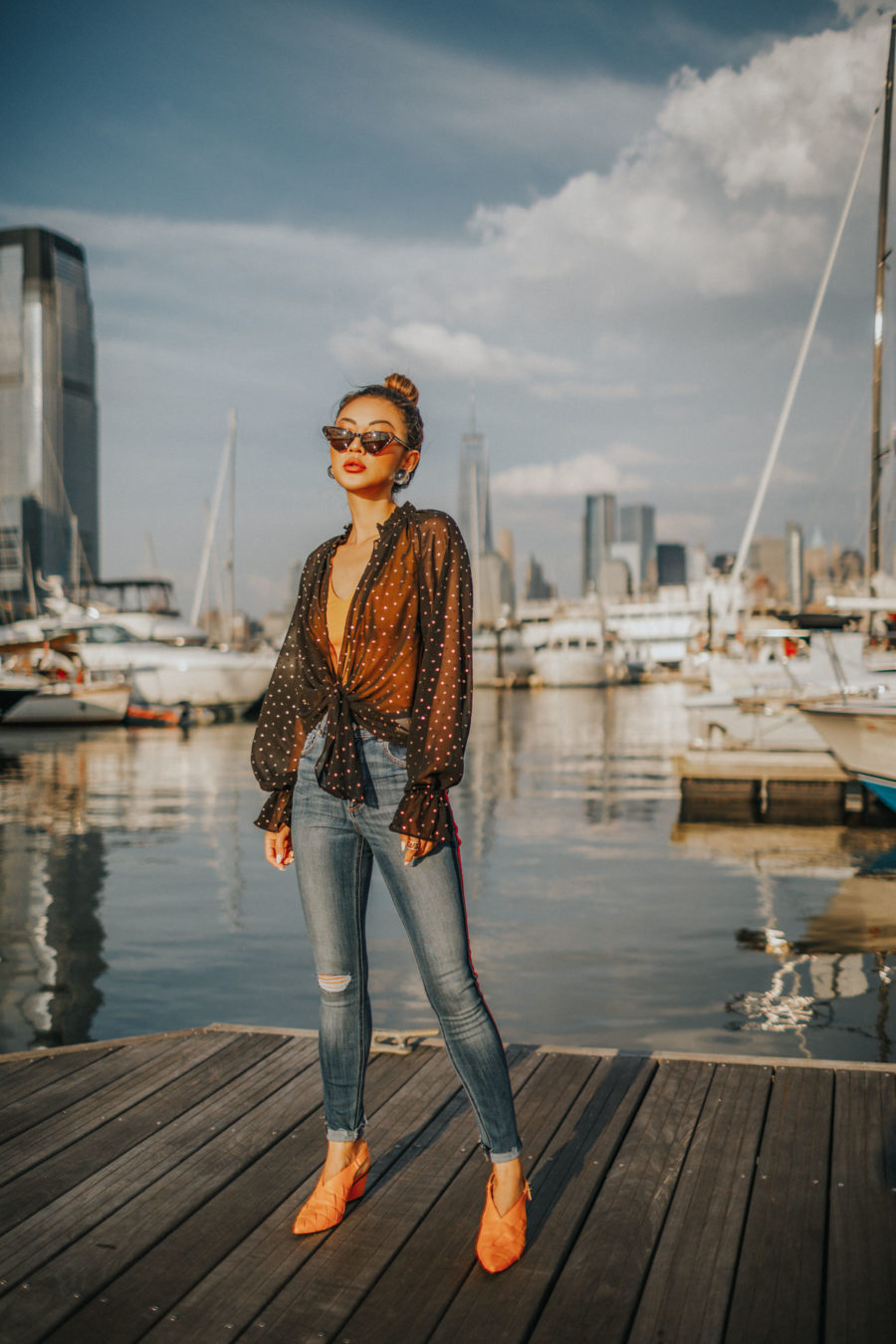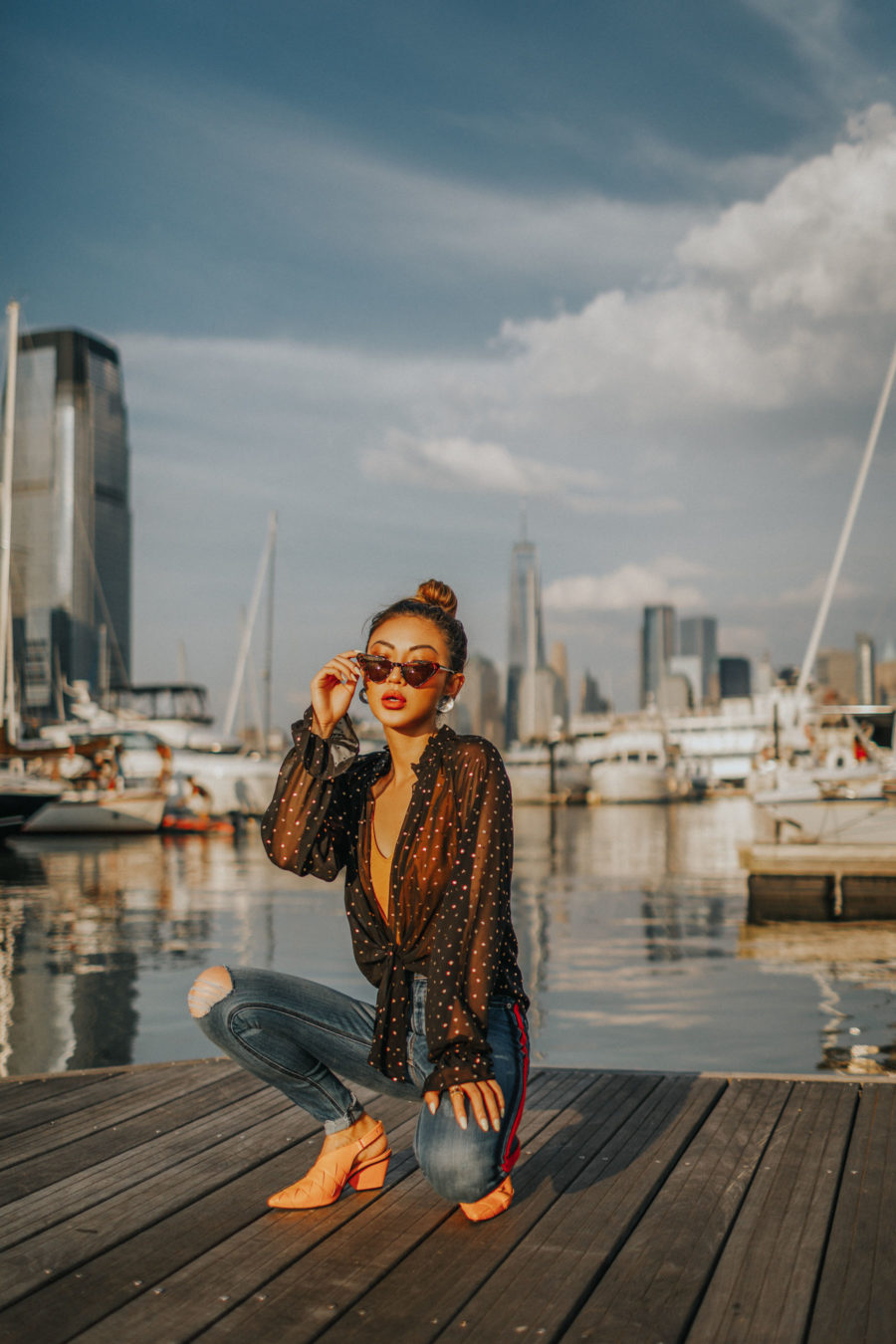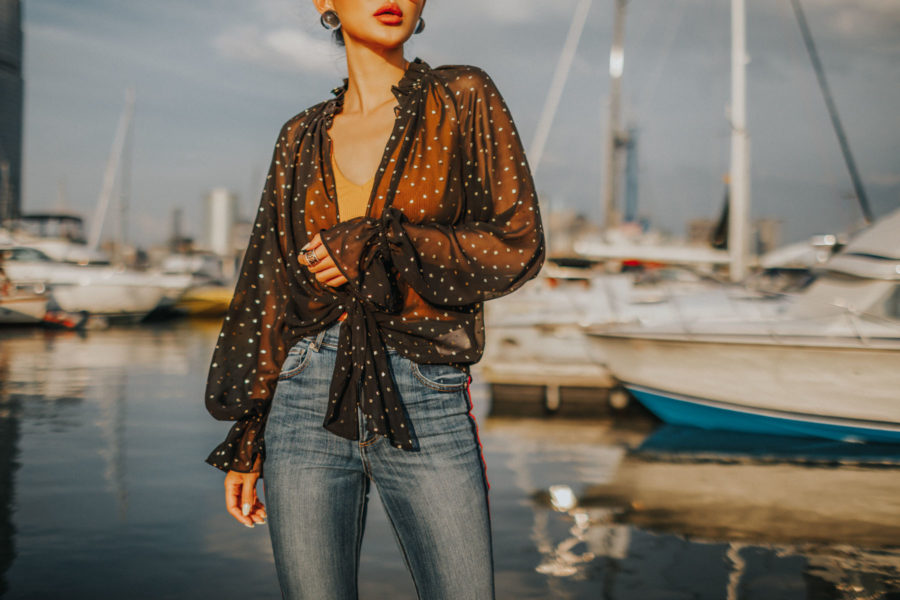 Express Blouse | Express Jeans | Express Tank | Shoes Similar | Sunglasses Similar
I
just want to thank everyone who came out for my event at Express this past weekend. I try to connect with you guys as much as I can online, but getting that personal face time is such an incredible experience. For those of you who aren't in the NY or NJ area, don't worry because I'm writing today's post for you! Plus, I'm sure we'll have more opportunities in the future. I got to squeeze in six personal styling sessions, focusing on one of 
my favorite garment, jeans
. So I'm going to reiterate it today.
…

…
I've written about jeans many times before but since trends are always changing, I'll recap the jean trends your wardrobe needs for fall 2018. Express has our entire denim desires covered, and you'll be happy to hear that just about every pair is on sale!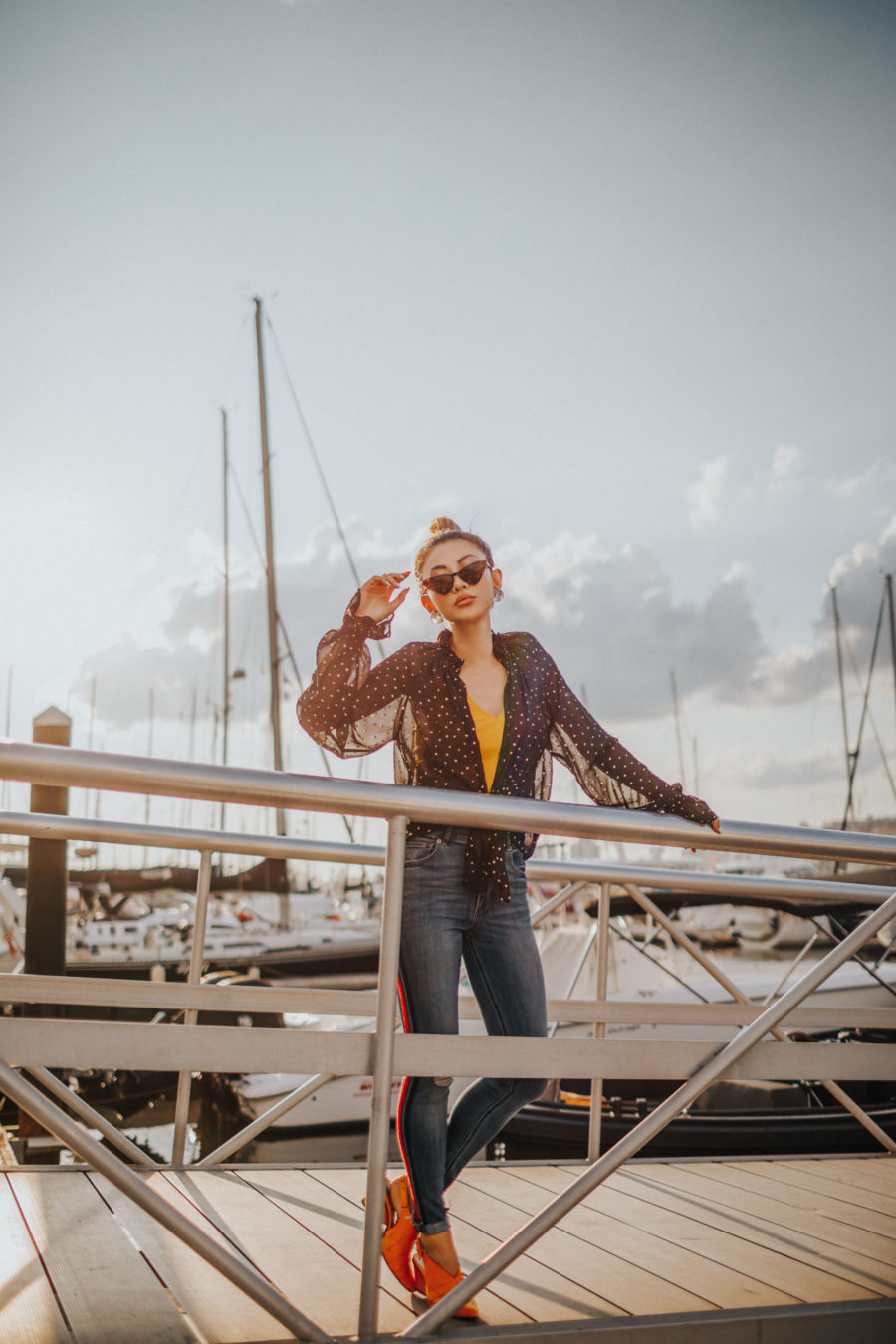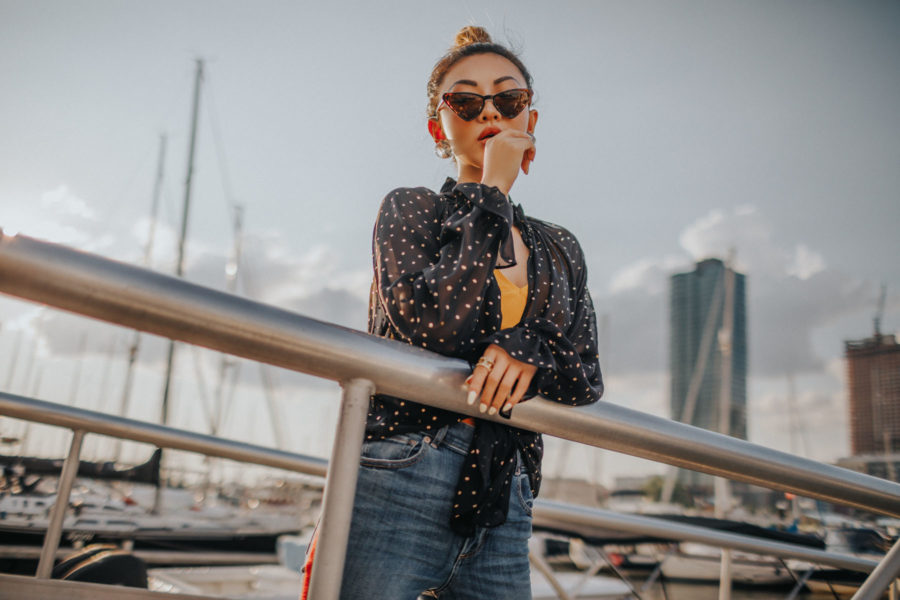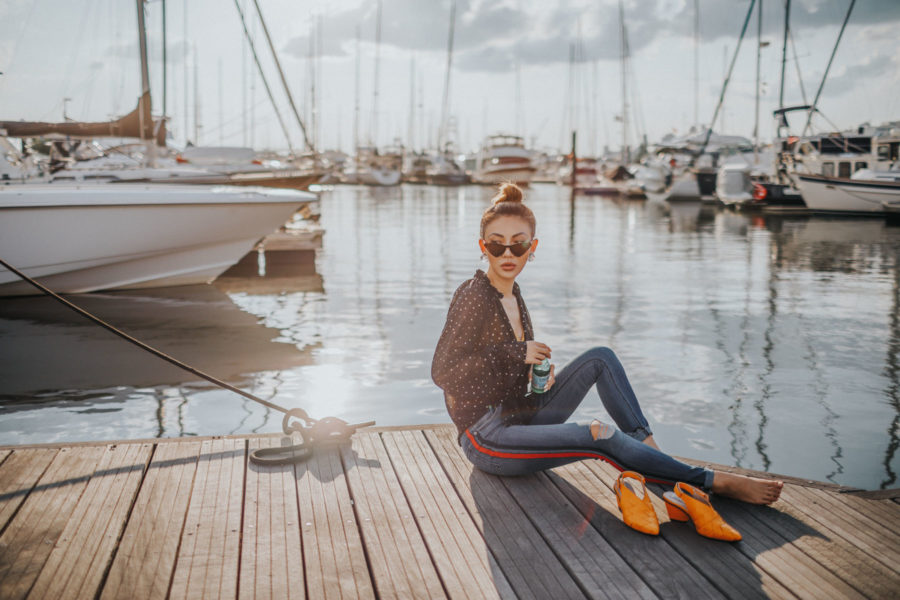 Side Striped
The side striped jean is obviously one I am jumping on before fall. I've always had a thing for stripes running down the side of trousers because it gives it that elevated, tuxedo look. And on joggers or loungewear, it's reminiscent of vintage Adidas. Plaster stripes onto jeans and you easily have a pair that can be dressy or casual. Express' beaded option is perfect for elevating a blouse while the red one I'm wearing runs sportier.
…

…
Long & Flared
Floor grazing jeans are like the new skinny. I love this style for making your legs look irresistibly long – and just overall tall! Your options are relaxed, full-length jeans with a gentle flare or boot cut silhouettes. The style is perfect for covering your ankles when it's too cold. However, heeled sandals or booties are required due to the prolonged hem.
…

…
Vintage Inspired
A style I'll always have in my closet are vintage-inspired jeans. Express really nailed denim this season with a strong variety to choose from including high waisted styles, straight legs, and tapered silhouettes. The vintage style is ultra flattering and will add a funky but cool retro vibe to every look.
…

…
Cropped
I've never met a pair of cropped jeans I didn't like. From culottes to cropped flares and wide cuffs, I'm not ashamed to admit I own every single style. Though you may feel crops aren't the most practical for fall, I think it's the best way to show off a pair of embroidered or sock boot.
…

…
Distressed
Raw hems and distressed styles are nothing new to the blogosphere, but there is something different about frayed styles this season. Pay attention to the rise of staggered, uneven hems and rips at the knees of high-waisted flares. Though completely undone and casual, the style can be ultra flattering with a structured jacket and a killer pair of boots.
…

…
What are your favorite jean trends for the upcoming season?
This post was sponsored by Express. All opinions are my own.
express