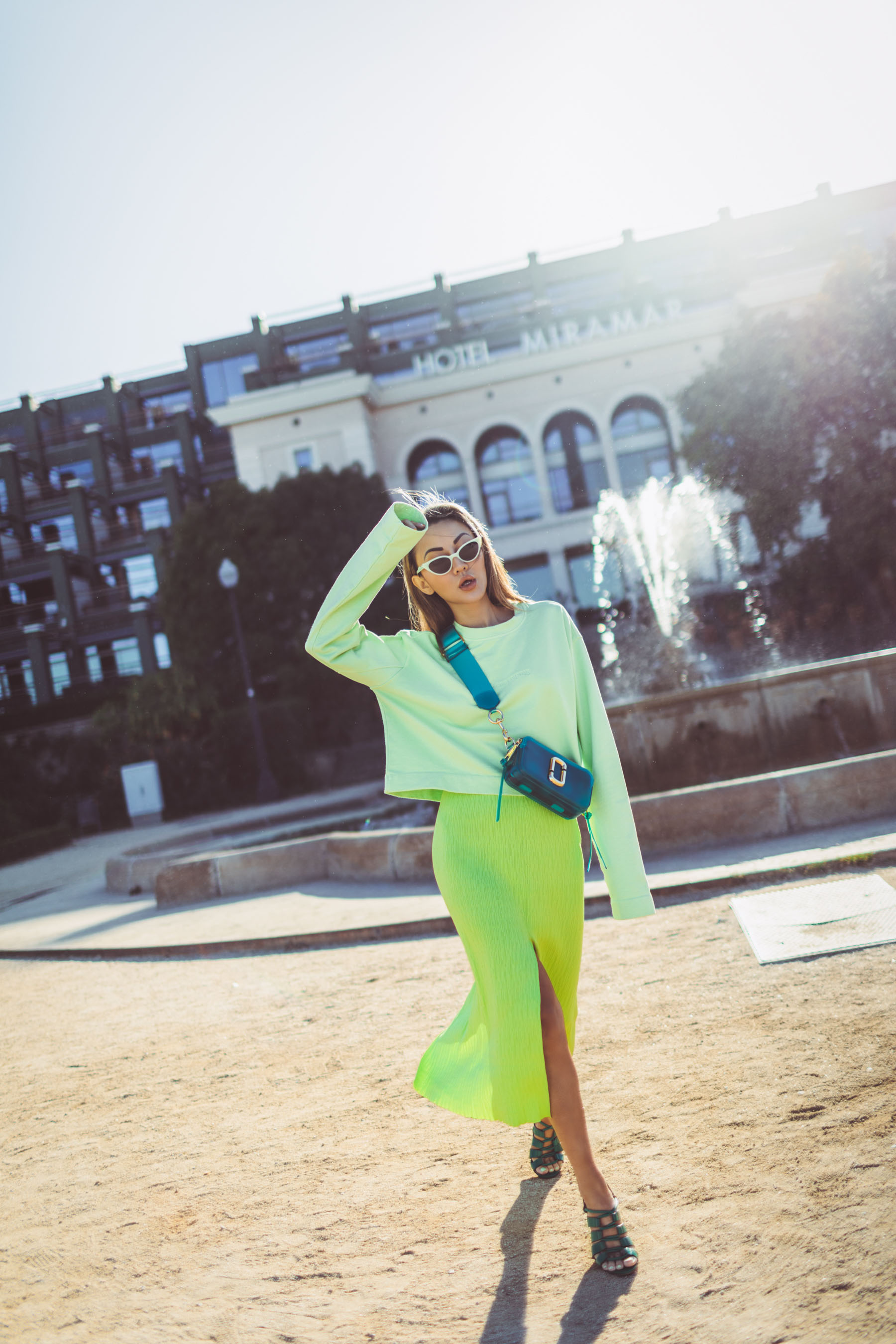 Acne Studios Sweater (Similar & Affordable) | Simon Miller Skirt | Marc Jacobs Bag | Le Specs Sunnies Similar | Ferragamo Heels
A
ll signs are pointing to neon these days. The brighter the hue,
the more your outfit can stand out
amongst a crowd. In the beginning, it was hard to tell whether these fluorescent shades were here for the long haul. However, after pops of highlighter yellow and vibrant orange were seen on several runways, the fashion community all collectively seemed to decide neon was here to stay. Provided this isn't the easiest color to style and wear as effortlessly as beige, it is still not as hard as you might think. Here are some of my favorite ways to rock the neon trend.
…

…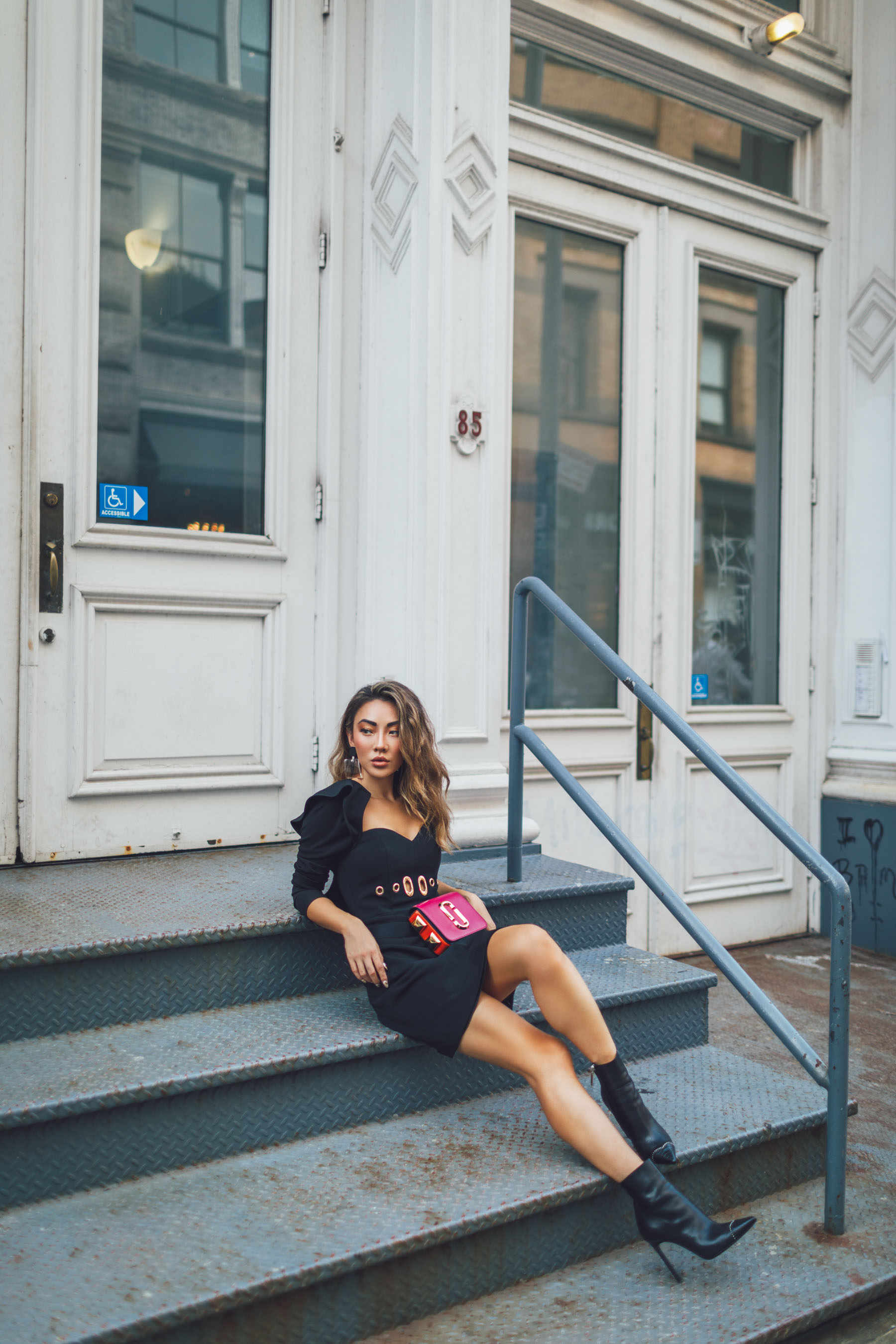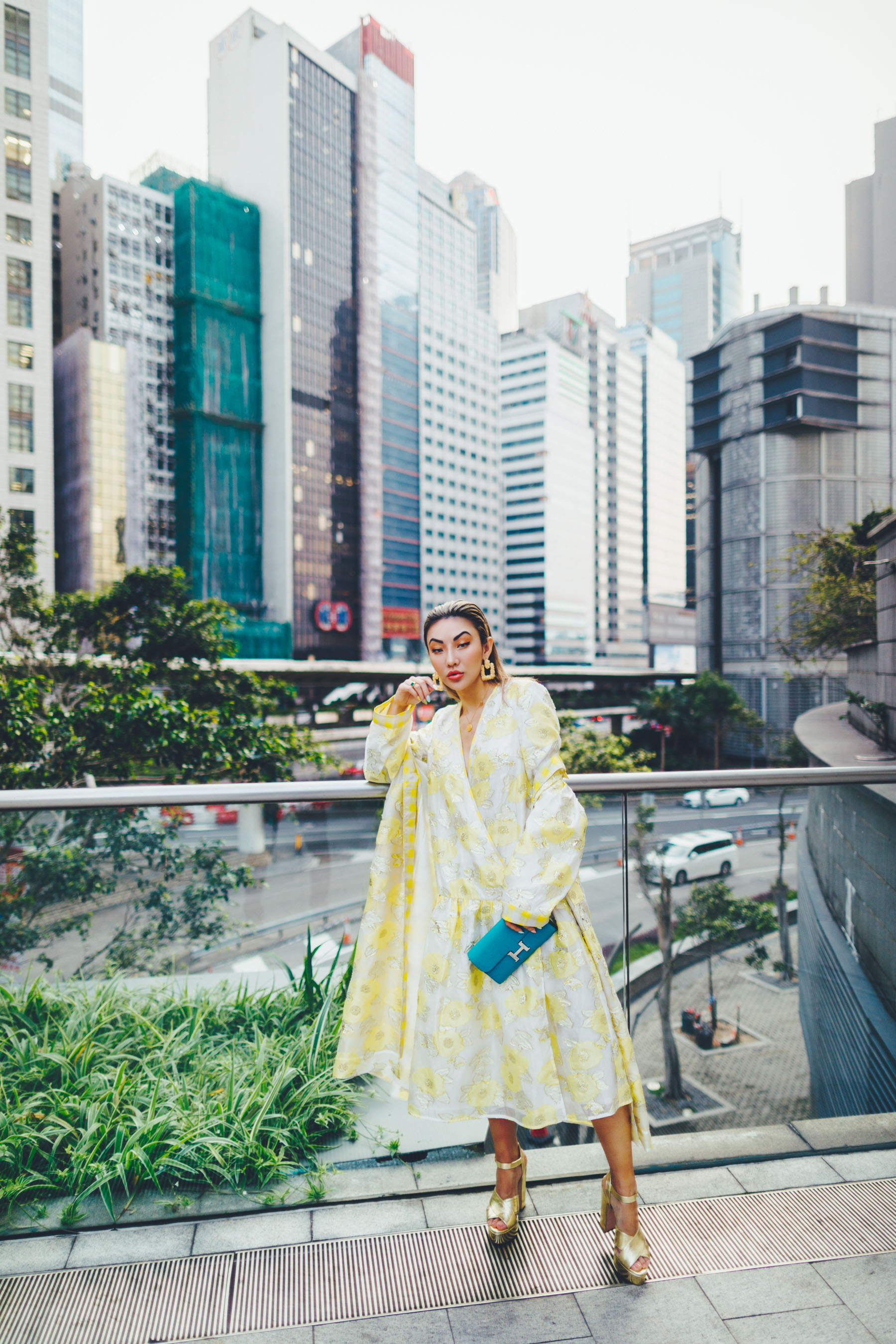 Modest Pop of Color
The easiest way to tackle these bold shades and incorporate them into your wear is to use it as a pop of color. Whether this be accented on a handbag or in the form of sunglasses, it allows you to have a presence of the trend without being too apparent.
…

…
Neon Shoes
One of my favorite ways to wear highlighter yellow is to bring it in with a pair of shoes. I have a pair of Furla sneakers in a simple tennis shoe silhouette. They are bright and definitely make a statement when paired with a casual monochrome outfit – especially in all black or white! Using an accessory as an added touch of brightness is a great way to ease into such an audacious trend.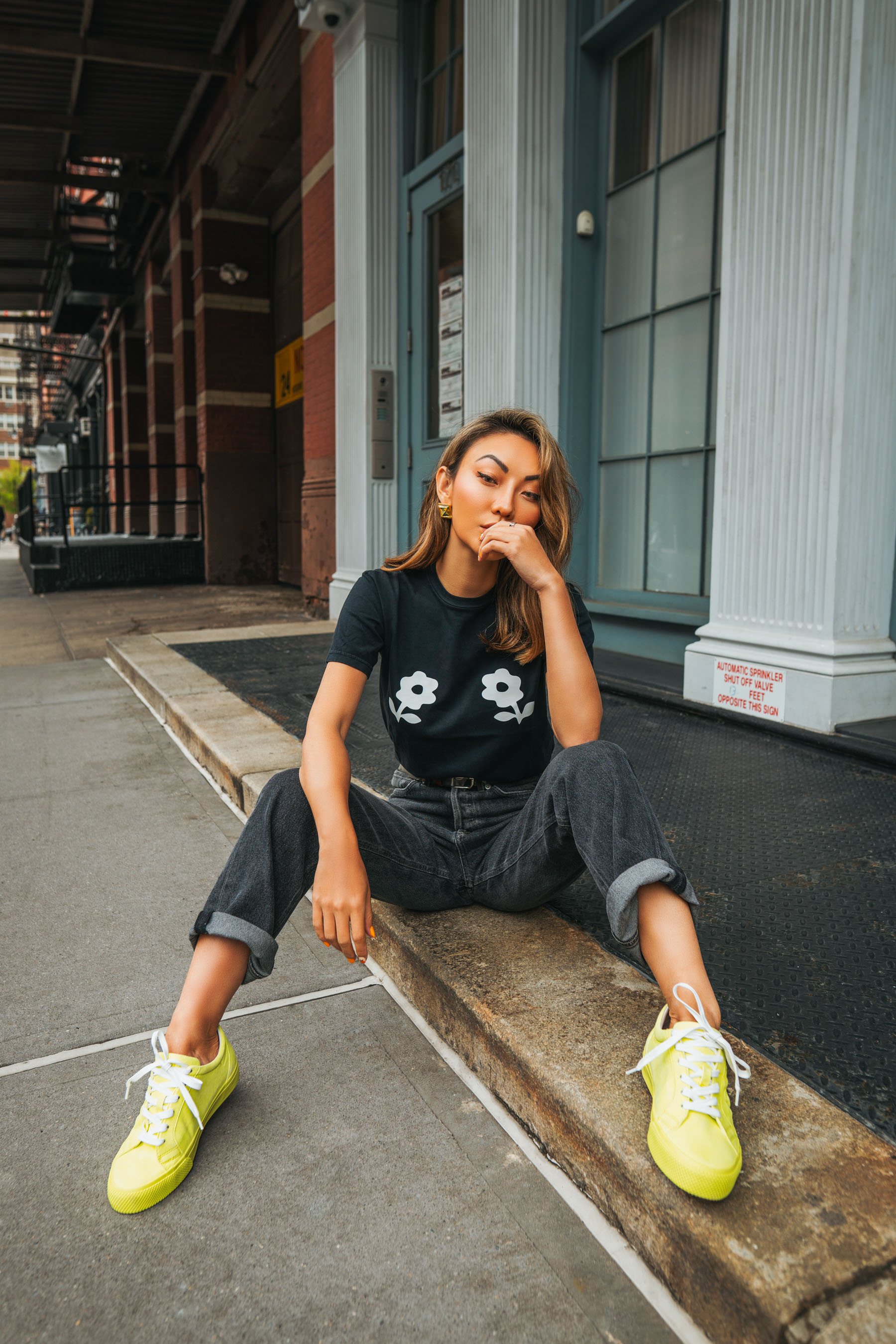 …

…
Neon Tee
During winter, neon turtlenecks were all the rage. Now that it's warmer, you can swap the fitted knit for a basic tee, crop top, or tank. You can pepper a neon top into your existing wardrobe by mixing it with sleek tailored separates or denim on denim ensembles.
…

…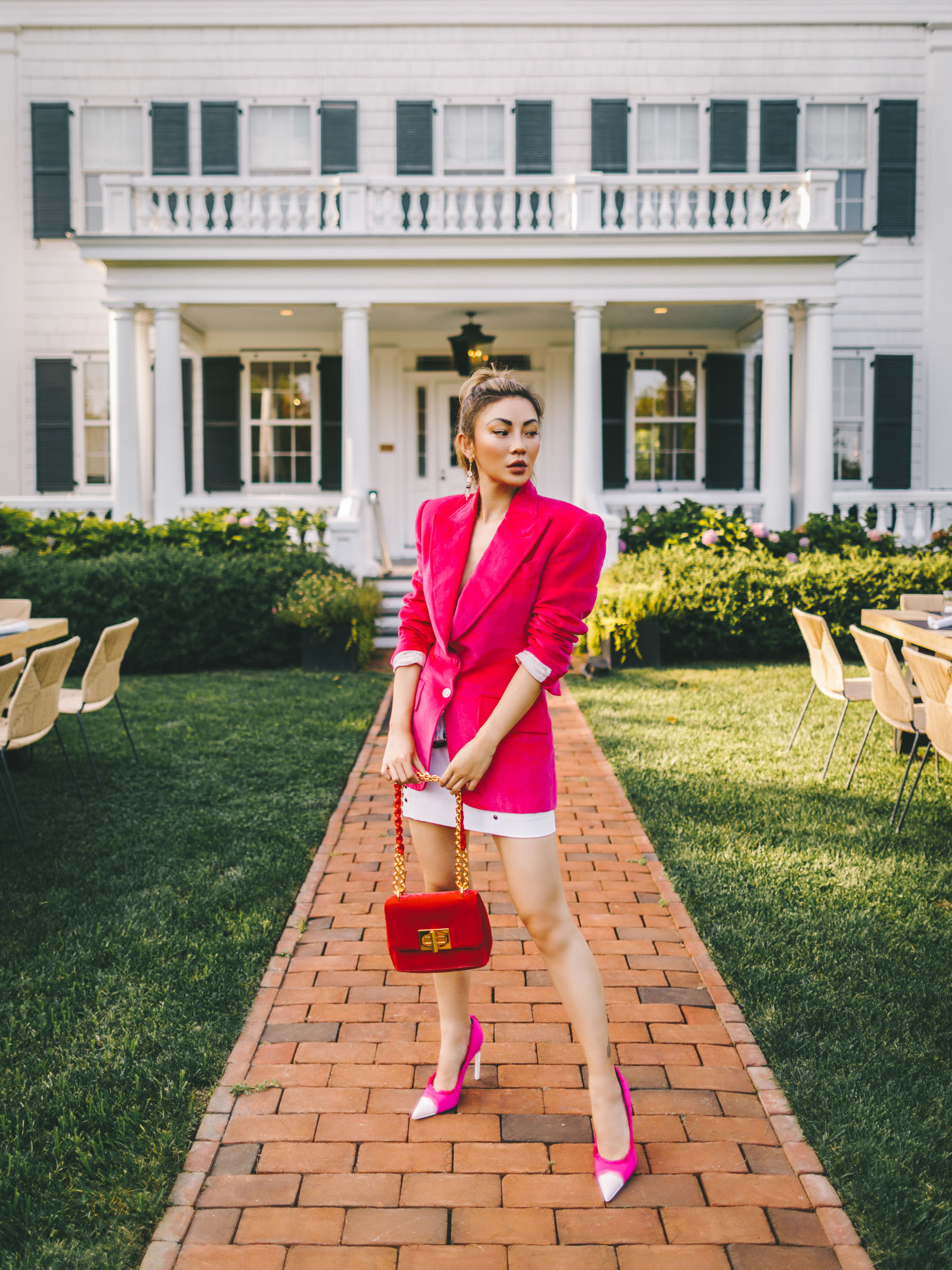 Neon Outerwear
As we go up the spectrum of neon looks, I'd say the next way to take this trend up a notch is with a trendsetting outerwear piece. Rather than trying to revolve an outfit around a bright color, a jacket you can throw over your look definitely makes rocking the neon trend a piece of cake. This gorgeous Tom Ford structured blazer comes in an eye-catching neon pink and easily layers over a more muted dress or skirt. Bonus points: Pairing with an equally bold pair of heels to complete the look!
…

…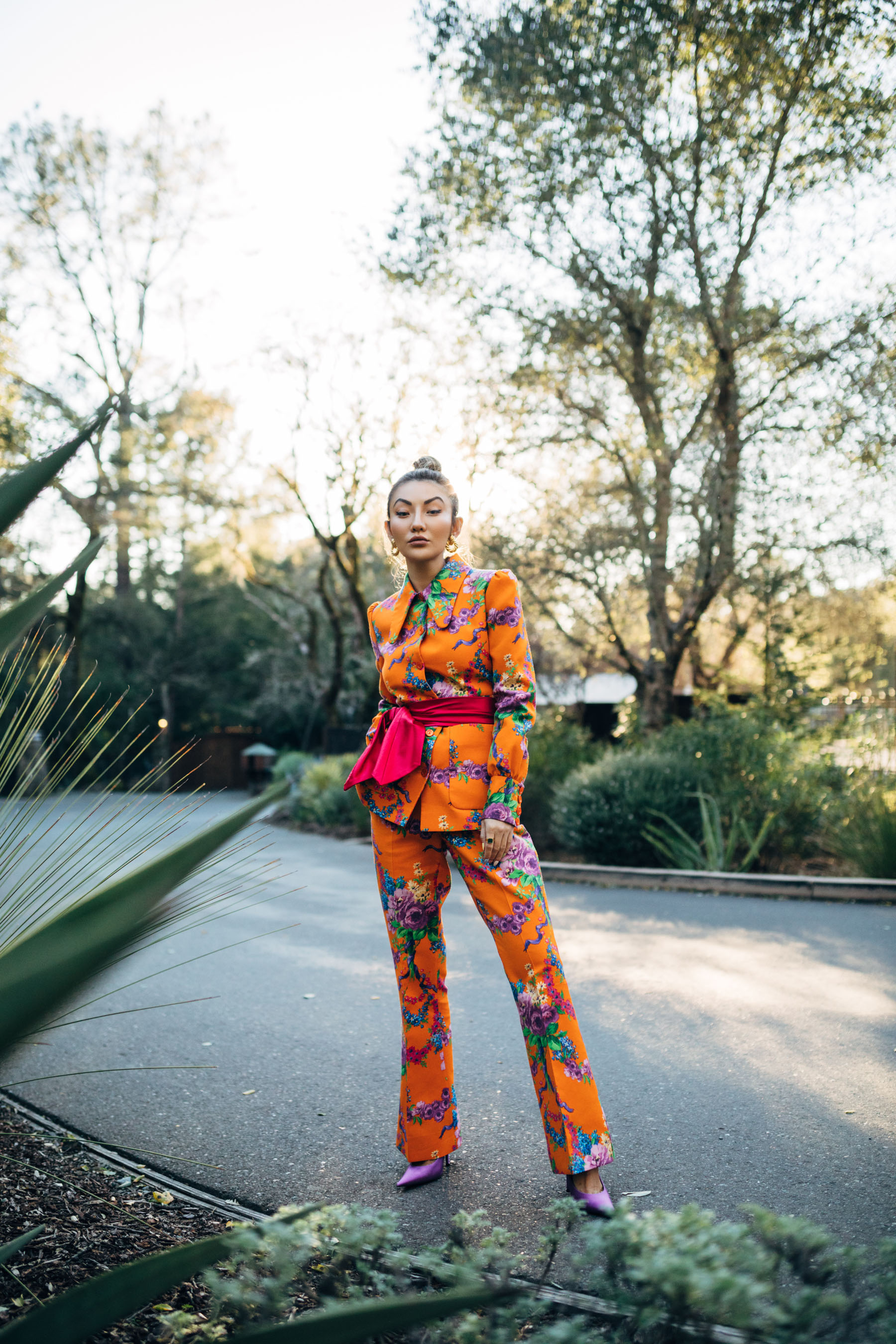 Animal Print
I love to play with the latest trends, so naturally the intersection between animal print and neon was right up my alley. Neon snakeskin and cheetah prints are definitely not for the faint of heart, but if interpreted in accessories such as boots, handbags, and leather belts, they are a lot easier to style. My highlighter yellow snakeskin boots are a showstopper and manage to look killer dressed up or down.
…

…
Neon Suit
Lastly, one of my favorite ways to wear the neon trend is to throw caution and modesty out the window. For such a loud trend, it also favors itself to go big or go home when the time is right. I am talking about a sheer neon aqua two piece suit that takes the neon trend to a whole new level.
If you do plan on wearing fluorescent everything, I highly recommend sets because it makes styling the whole look so easy!
…

…
Are you guys on that neon trend?