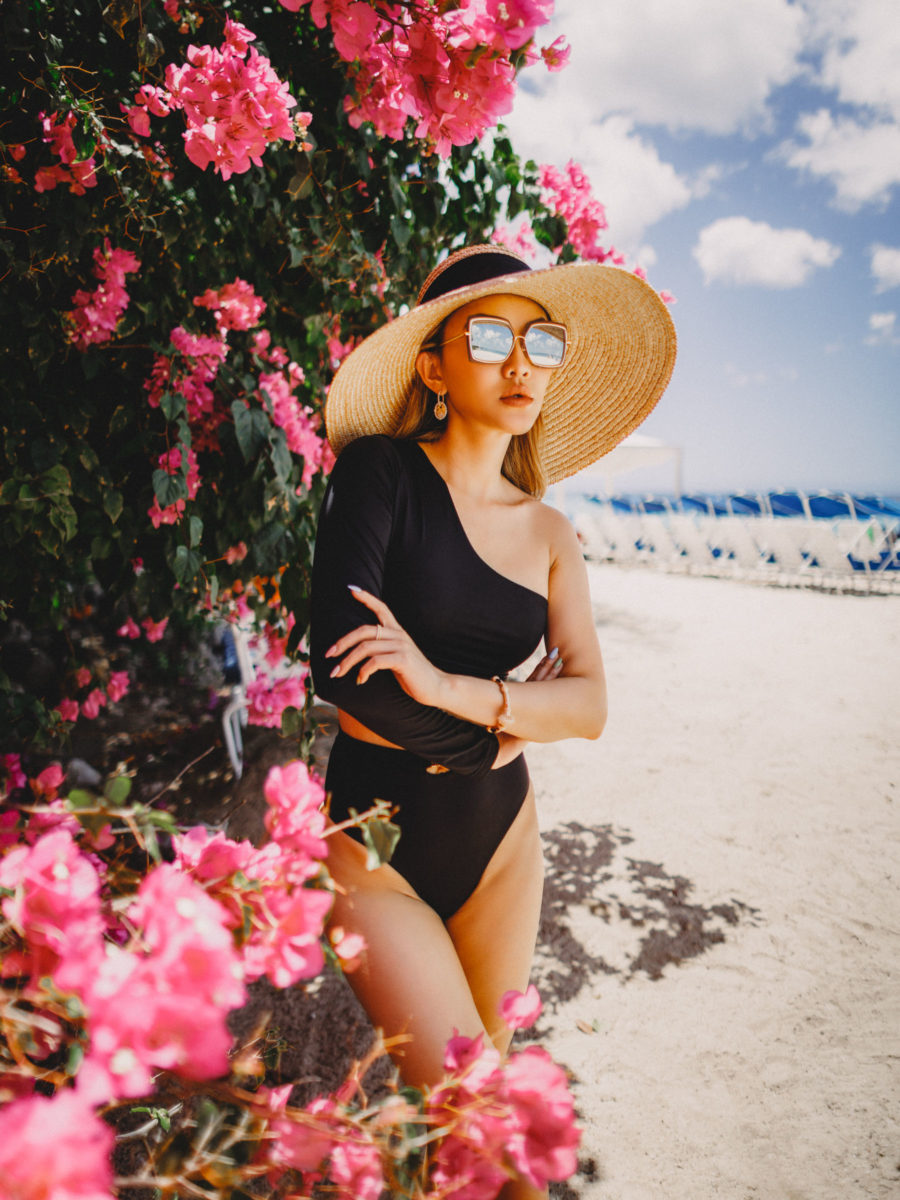 Myra Bikini (Similar here, here, and here) | Dita Eyewear Sunglasses | Eugenia Kim Hat (Similar & Affordable) | APM Monaco Jewelry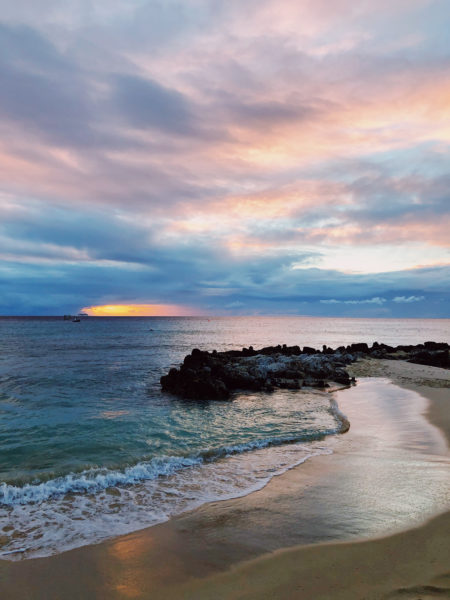 T
his post is long overdue, but I'm finally back home and getting around to sharing our Barbados trip recap and a full review of the Crystal Cove Resort.
First things first, the kids had been dying for a vacation – and their first choice is always somewhere beachy. We haven't been in the direction of the Carribean for a while so this was our chance. Upon some research, I came across Crystal Cove Resort and loved how family friendly it seemed. The colorful property, dreamy swimming pools, and beautiful beachfront checked all the boxes for the kids as well as Dan and me. This has been one of my favorite family vacations yet (despite the fiasco with Hazel's passport) – and here's why.
…

…
1. Beautiful and direct beach access
Not that you need any convincing, but the sandy white beaches, blue water, and pleasant weather are all great reasons to visit Barbados. You don't even have to travel that far from NYC (less than 5 hours). Crystal Cove was such a great option because you get direct beach access, which is so nice!
Being on the west coast of the Caribbean sea, the water is lovely and calm – so ideal for the little ones. If you're one who likes to walk along beaches, there are also plenty nearby – within a 30 minute walk.
2. Plenty of entertainment options
Crystal Cove had a ton to offer when it came to entertainment for the whole family. Some of our favorite features of the resort were the outdoor swimming pools and water sports. Dan and I loved the waterfall and swim-up bar while the rock pool kept the girls busy for hours.
The Kids's Club was another bonus, which is basically a playroom full of games and crafts. My personal favorite was the water sports – especially the sailing, which comes with free lessons!
They also offer supervised tube rides, waterskiing and stand up paddle boarding activities. As this is an all-inclusive resort, you can essentially eat what you please on site. The restaurants on the Crystal Cove resort cater to children with a kids' buffets, but they also offer babysitting services if you're in the mood for date night.
3. Clean, comfortable rooms
Oftentimes, I rate a hotel according to its rooms and quality of the food. Crystal Cove was exactly what I had hoped for – clean and comfortable. It was just perfect for our family of four. Besides the room, I also loved the vibrant, tropical decor of the hotel, which felt like a complete paradise.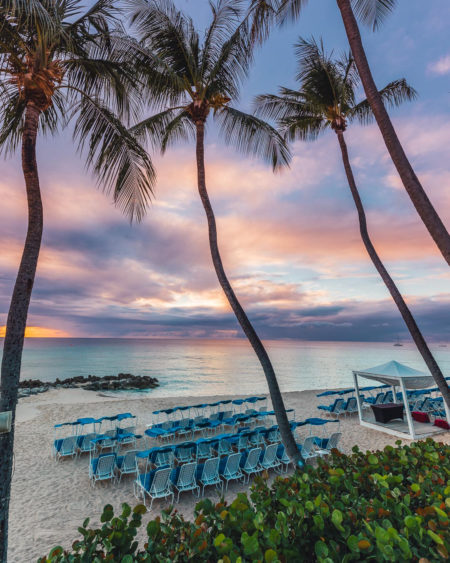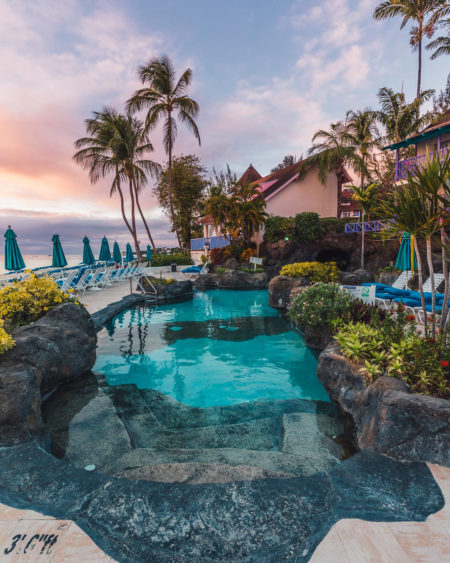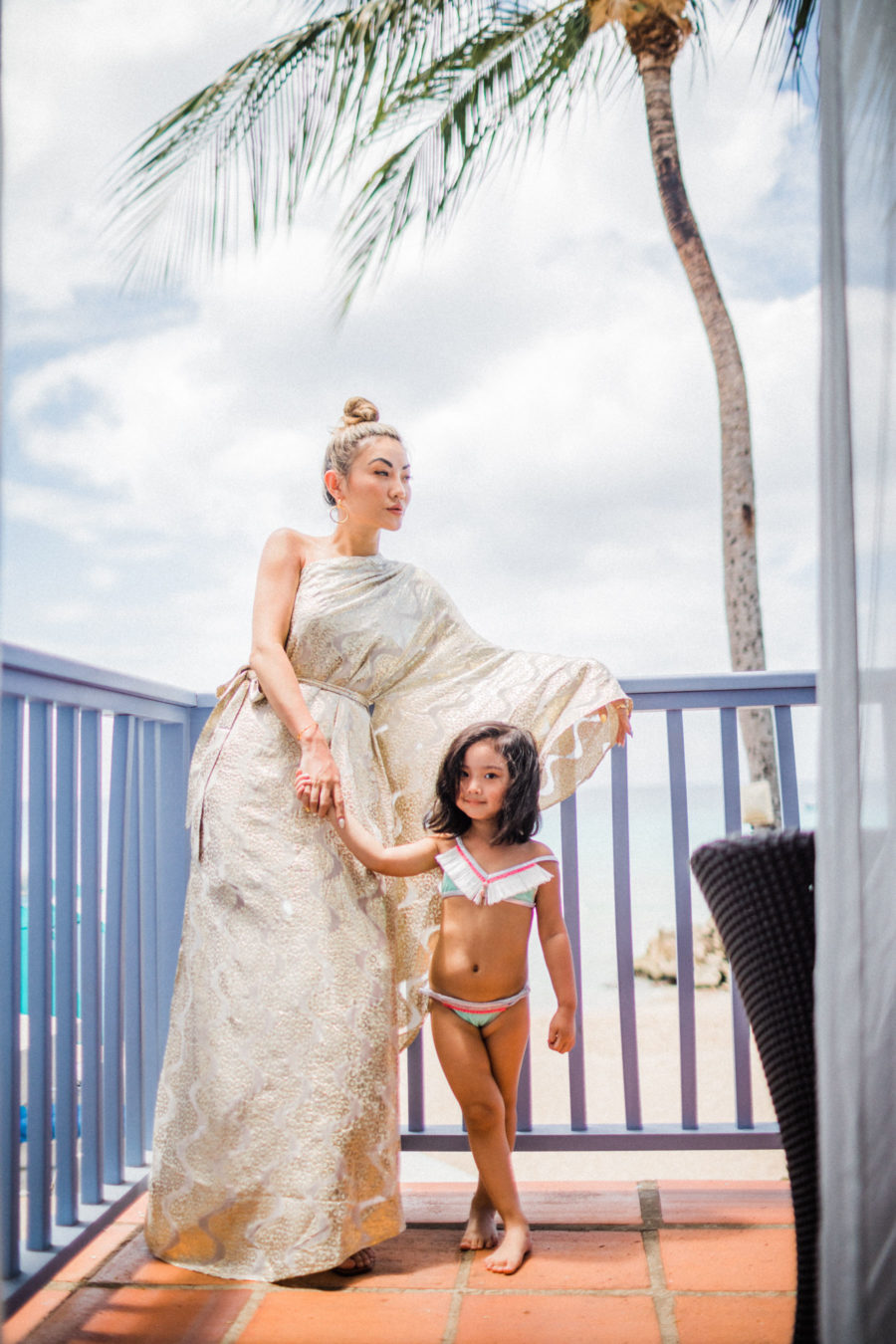 One Shoulder Dress Similar | Bracelet Similar | Hoop Earrings Similar | Ring Similar
…

…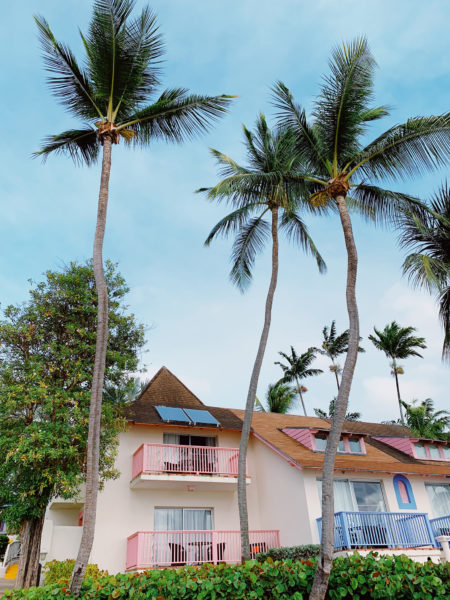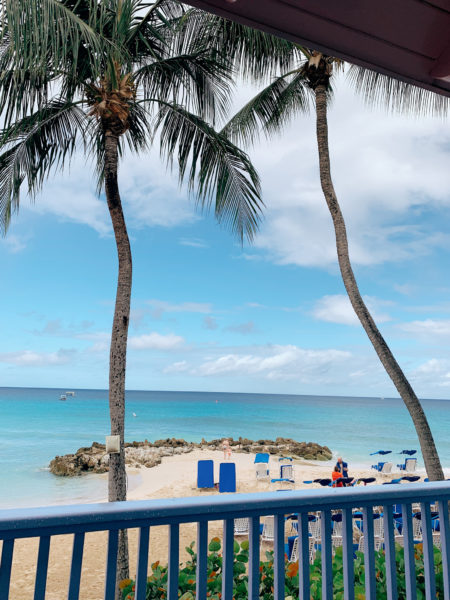 4. Fitness & wellness services
I have to admit that I'm not even a super fit person, but these days, I can use all the relaxation I can get. To my surprise, Crystal Cove offers complimentary yoga and pilates classes. Working out just feels much better and more relaxing in Barbados.
…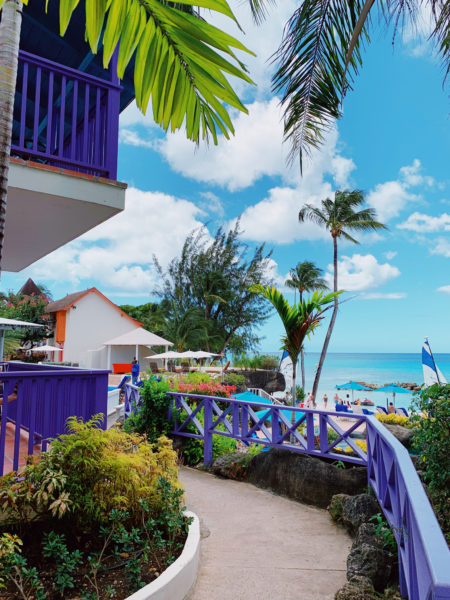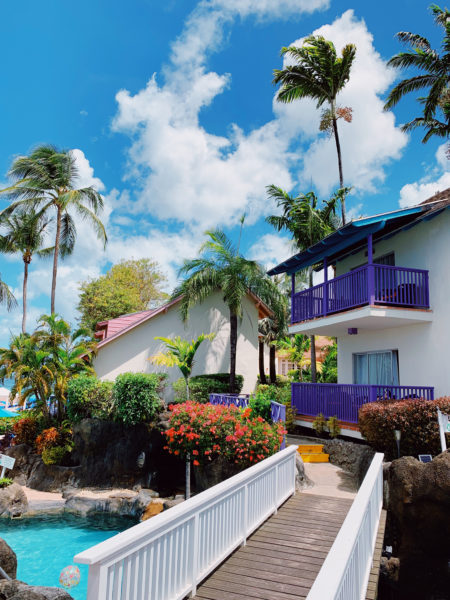 5. Top notch service
To make the whole experience better, the hotel service and beach ambassadors treat your whole family like royalty. With the lift of a finger, you can basically have whatever you want from delicious cocktails to a private dinner reservation. Dan and I couldn't keep away from the Vista coffee & wine bar.
…
Overall, the Crystal Cove Resort offered the ultimate vacation experience in Barbados for us. We'll definitely be back and can't recommend this place enough for families or couples alike!