Ganni Lavender Coat (Affordable) | Ganni Lavender Mohair Sweater (Sold out but similar HERE & affordable HERE) | Mother White Cropped Flares (Affordable) | Tretorn Glitter Sneakers
L
avender has officially been dubbed the color of Spring and I've already had my start on it last fall with this lavender coat and sweater! I'm excited to see this lighter shade on the rise because it's easy on the eyes, fresh, and feminine. Although it isn't
a color you would think to pair
with the rest of your wardrobe, it's great for changing things up. I'll be covering some of my favorite tips on how to wear lavender before Spring hits.
…

…
If you thought pastel hues like this were hard to wear between seasons, especially in the winter, think again. Start incorporating it into your daily outfits now with my lead below.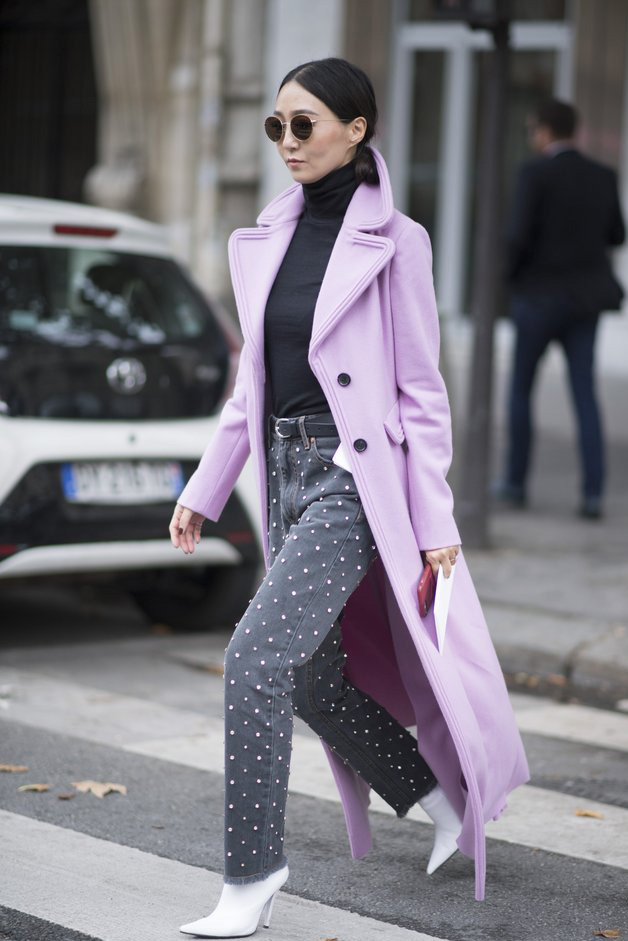 Lavender Coat
With so many days of winter left, a lavender coat isn't a terrible idea… Besides, I don't think there's a better way to get started on this major Spring trend now. The great thing about this pale purple shade is that it looks great with just about any color as well as denim and prints. I'd even suggest you embolden lavender with bold, punchy colors like red or fuchsia. As far as outerwear goes, take it in a tailored coat and you'll instantly up your work wear game. Meanwhile, a lilac puffer makes a perfect add-on for your off-duty looks.
…

…
Photo by Pop Sugar
Lavender Dress
Tired of wearing pants all season long? Dresses are always doable with the right shoes and accessories. I'm envisioning this flowy lavender maxi underneath an oversized chunky knit and teddy coat or this cable knit sweater dress with over-the-knee boots. Dresses are one of my favorite pieces ever because they're so versatile and always look great when layered with cold-weather pieces.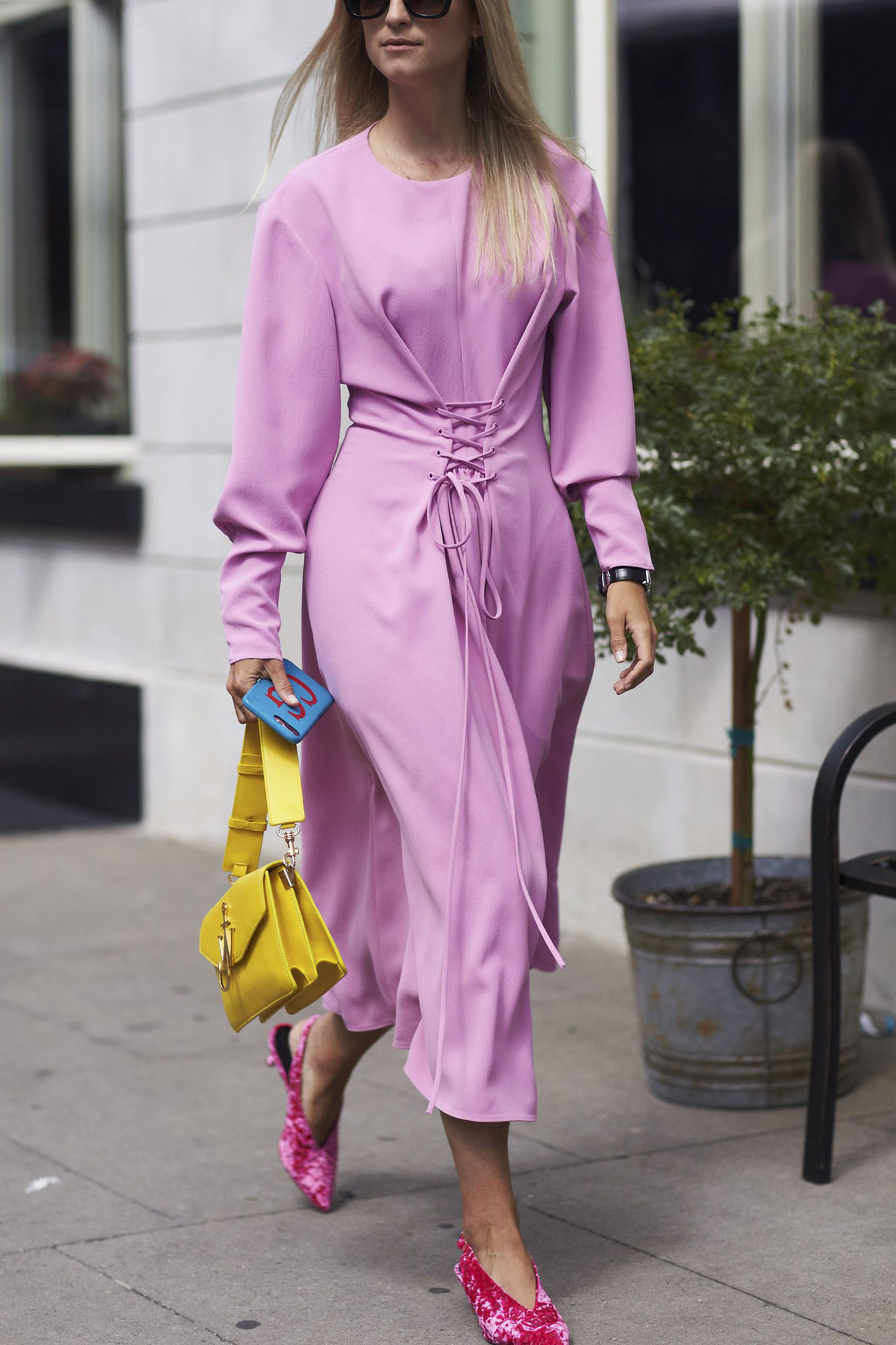 Photo by Elle UK
…

…
Lavender Suiting
One of the lavender looks I'm completely obsessed with right now are suit separates like a structured blazer and high-waisted trousers. They're office appropriate but can be toned down with graphic t-shirts and denim. Clashing dressy and casual styles are an essential part of my personal style – and these separates allow you to nail that look perfectly! Whether you're wearing an all lavender suit or mixing different elements, this look works best with minimal accessories and bold statement earrings.
…

…
Photo by WhoWhatWear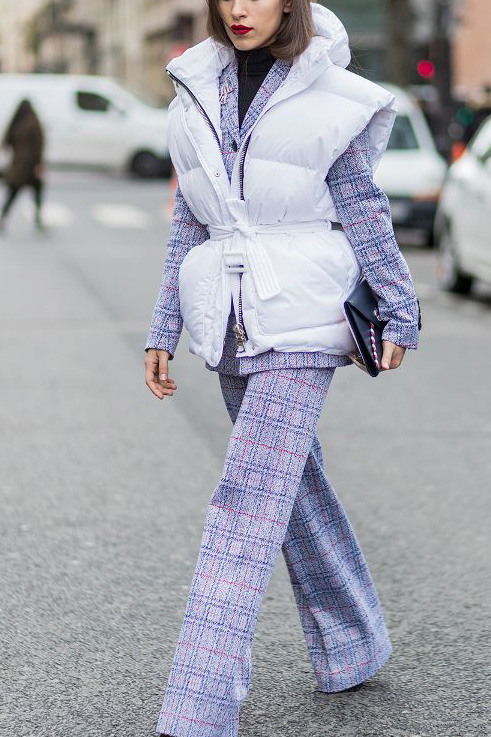 Lavender Knit Tops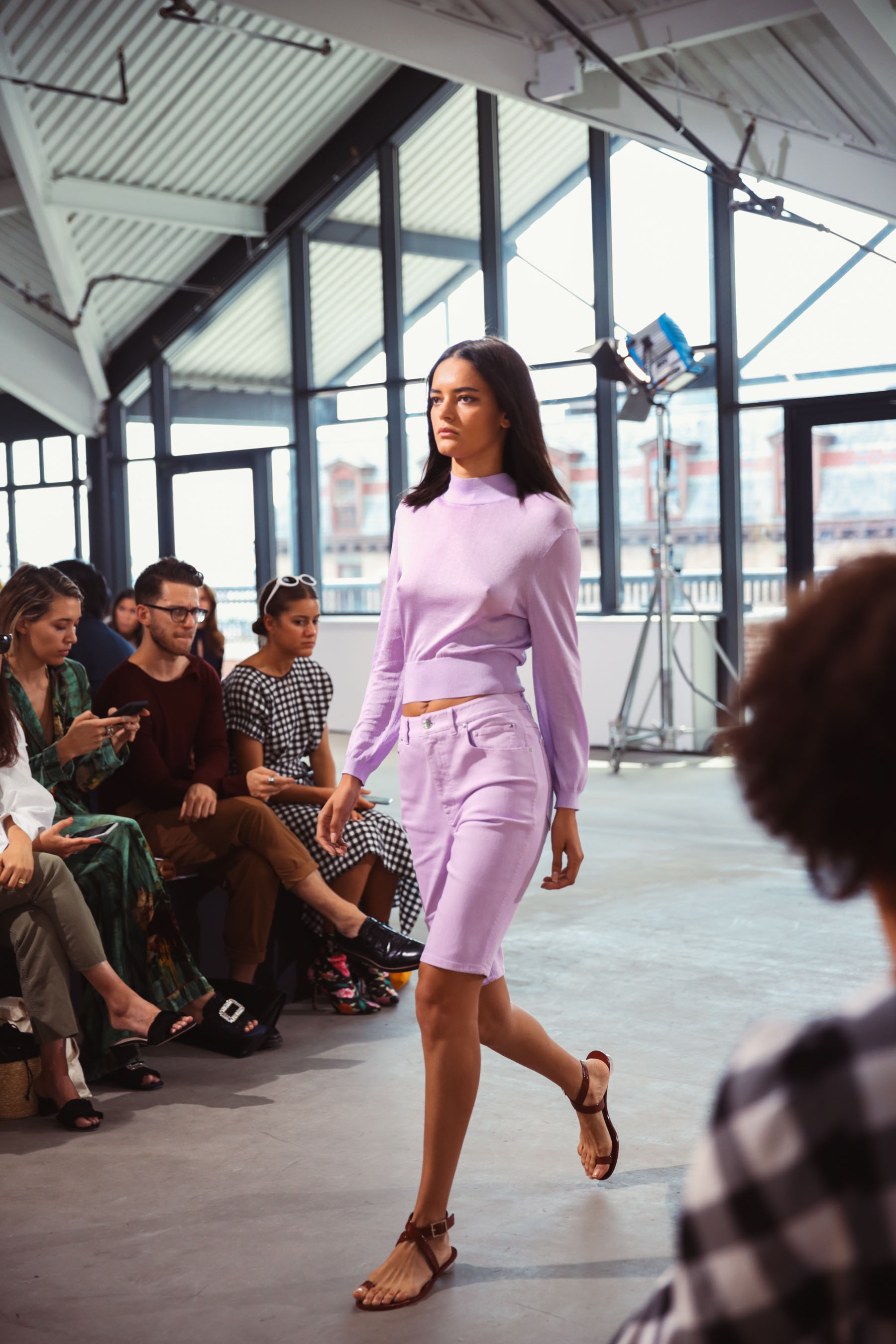 If you're unsure of how to wear lavender now, purchase a few lightweight knit sweaters now that can be taken midway through Spring. And once the temperatures drop, take cue above and pair them with denim pencil skirts or cut off shorts and sandals for a chic beachy vibe. It's a look that also works for your weekend errands when paired with with statement jewelry and bright accessories.
…

…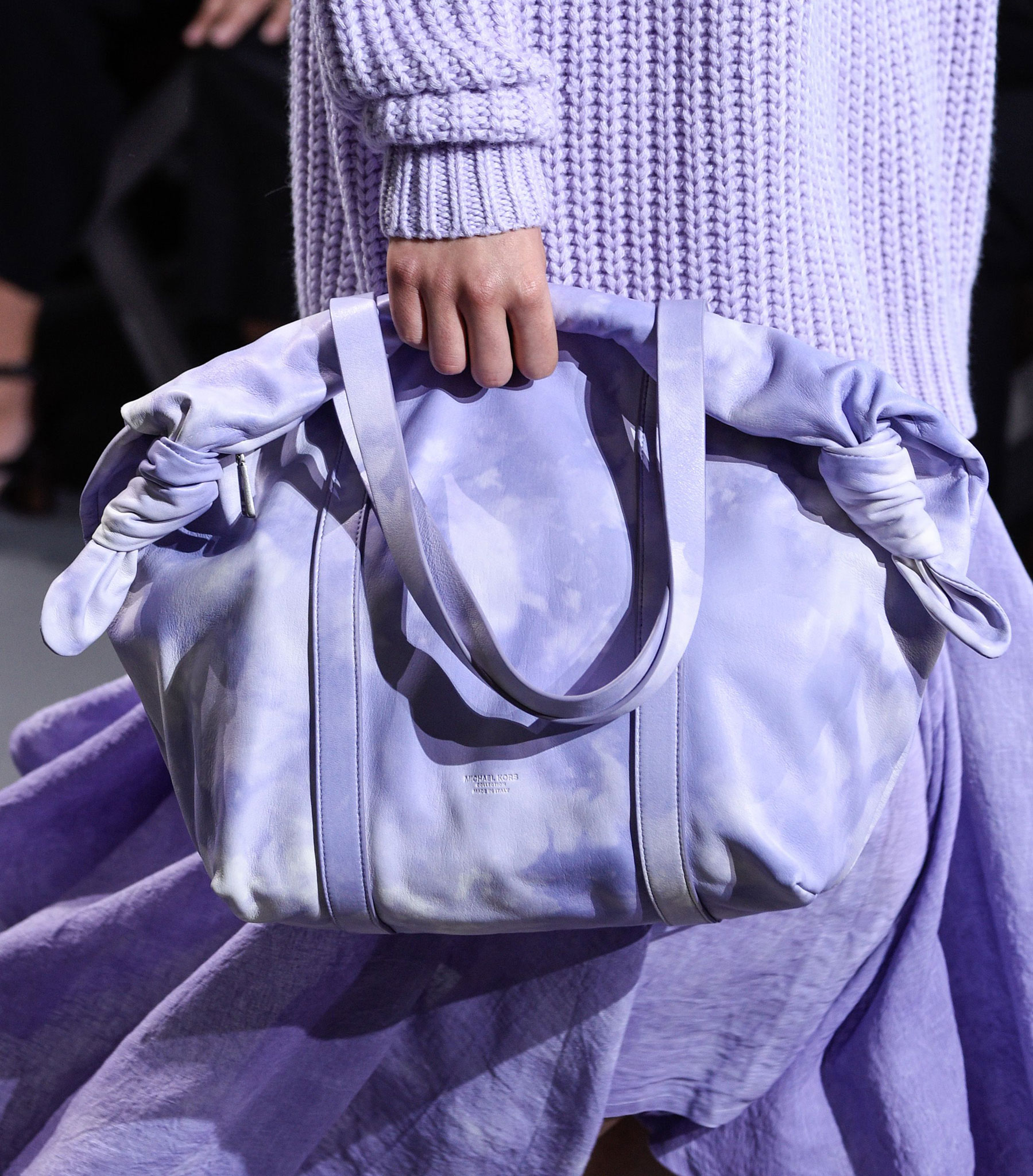 Lavender Accessories
If you're looking to make the subtlest of introductions, try lavender accessories. Pair these slingback pumps with a pair of light-wash jeans and add some lilac-tinted sunnies for an injection of cool. Don't shy from metallic lavender pieces as they add a ton of fun to the mix.
…

…
Photo by Elle
How are you wearing 2018's "it" color before Spring?