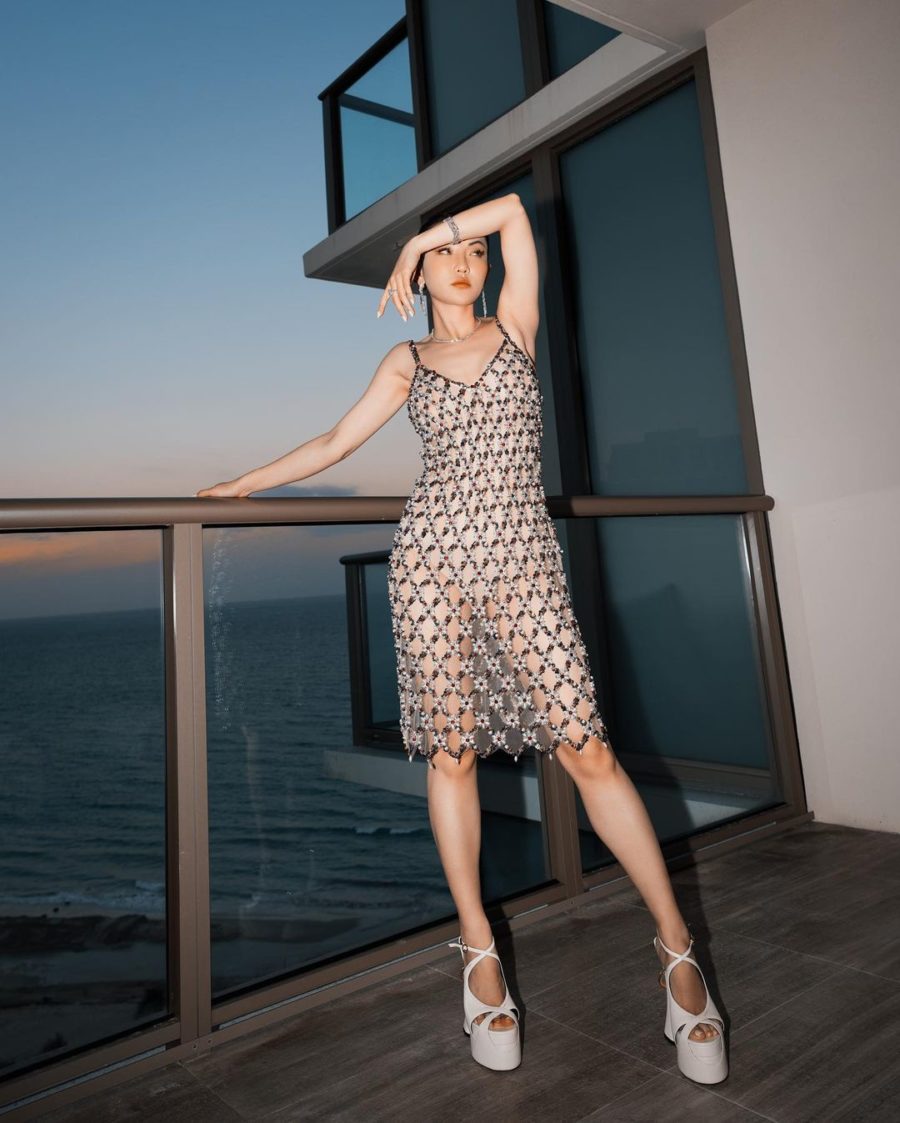 Dress Similar | Earrings Similar | Necklace Similar | Bracelet Similar | Lanvin Sandals Similar
I
nstagram continues to be my number one social media platform of choice but when it comes to
fashion and sourcing style inspiration
, Tiktok continues to surprise me. With so many users and their randomized algorithm, I am continually getting exposed to so many different style related videos that I am sure I wouldn't have known otherwise. This has certainly broadened my own horizon so much that Tiktok has become a large source of style inspo for me these days. We all know the Y2K aesthetic that Tiktok helped popularize to the masses but today I wanted to explore other style niches. I took an element of these unique styles and decided to give it my own twist. Here are ways you can tap into the most popular Tiktok aesthetic trends.
…

…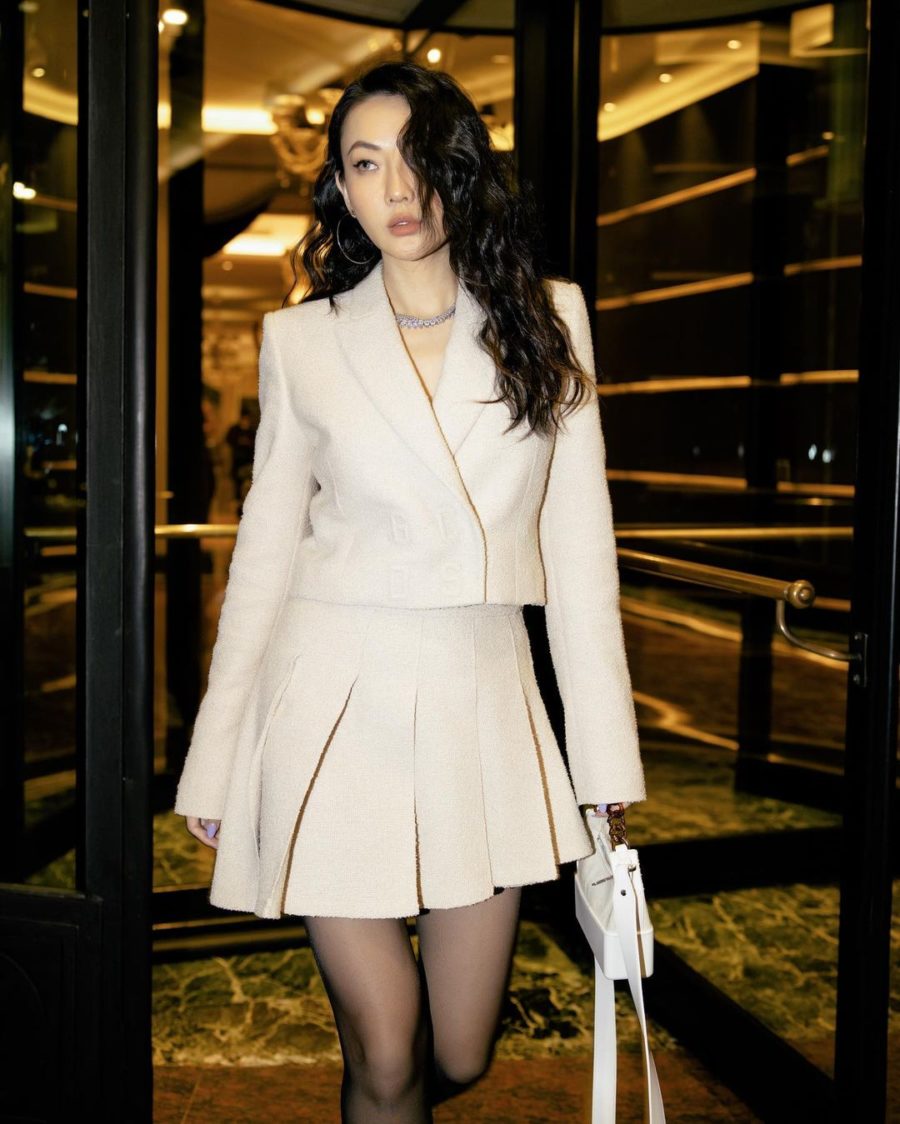 Photo via @wuyang0411
Academia: Blazers
The academia trend reads very collegiate and studious and I figured what piece is more suitable than a blazer. No matter what your outfit may be, the addition of this singular item manages to make it appear more polished and smart than before. To nail down the academia aesthetic, simply pair a neutral blazer (light or dark) with an outfit within the same color family. Other key items within this popular Tiktok aesthetic are pleated skirts, collared shirts, and boots.
…

…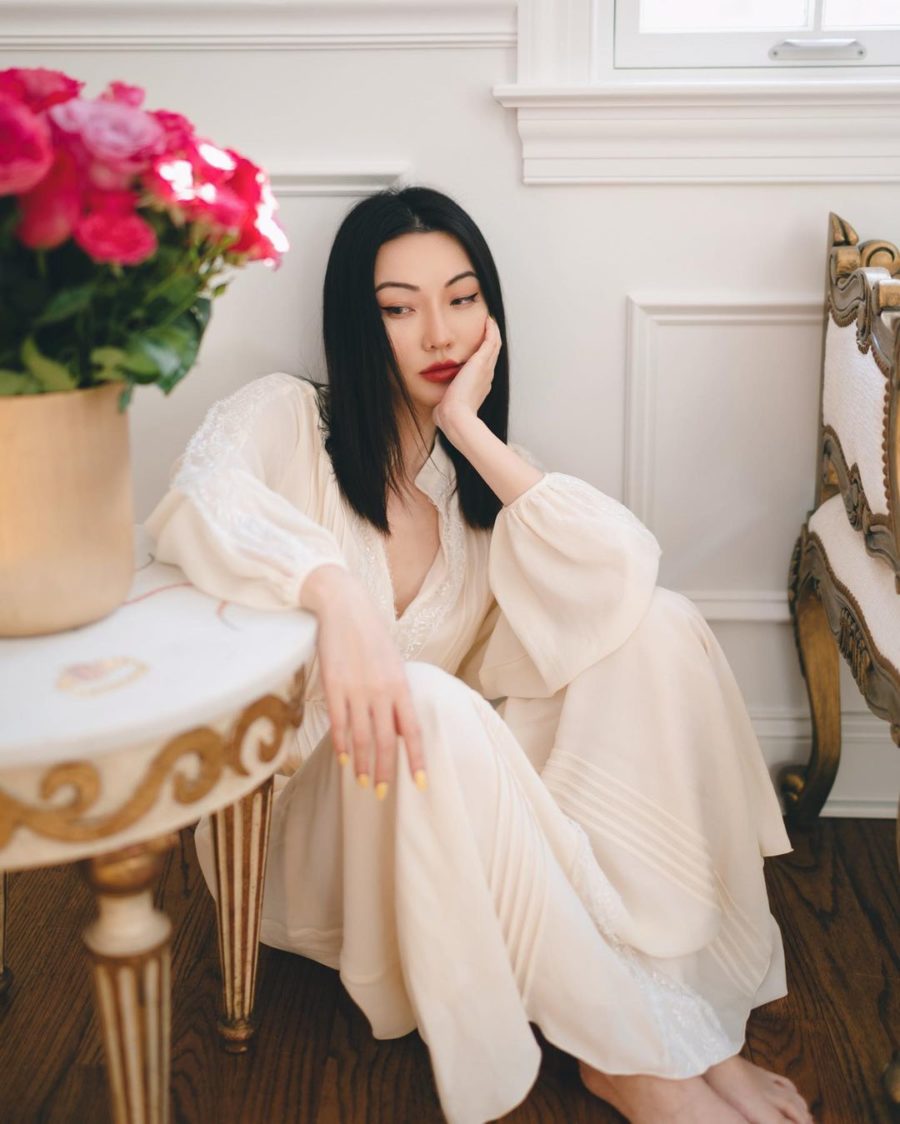 Cottagecore: Dreamy Dresses
Perhaps one of the more popular Tiktok aesthetics that has migrated over to Instagram in a large way is cottagecore. Like the name suggests, this is all about channeling those sweet, innocent "Little House on the Prairie" vibes. Naturally, I am tapping into the cottagecore aesthetic by going after dreamy dresses. Flowing skirts are key but look for midi to maxi dresses with additional details such as delicate floral patterns, puff sleeves, and bows.
…

…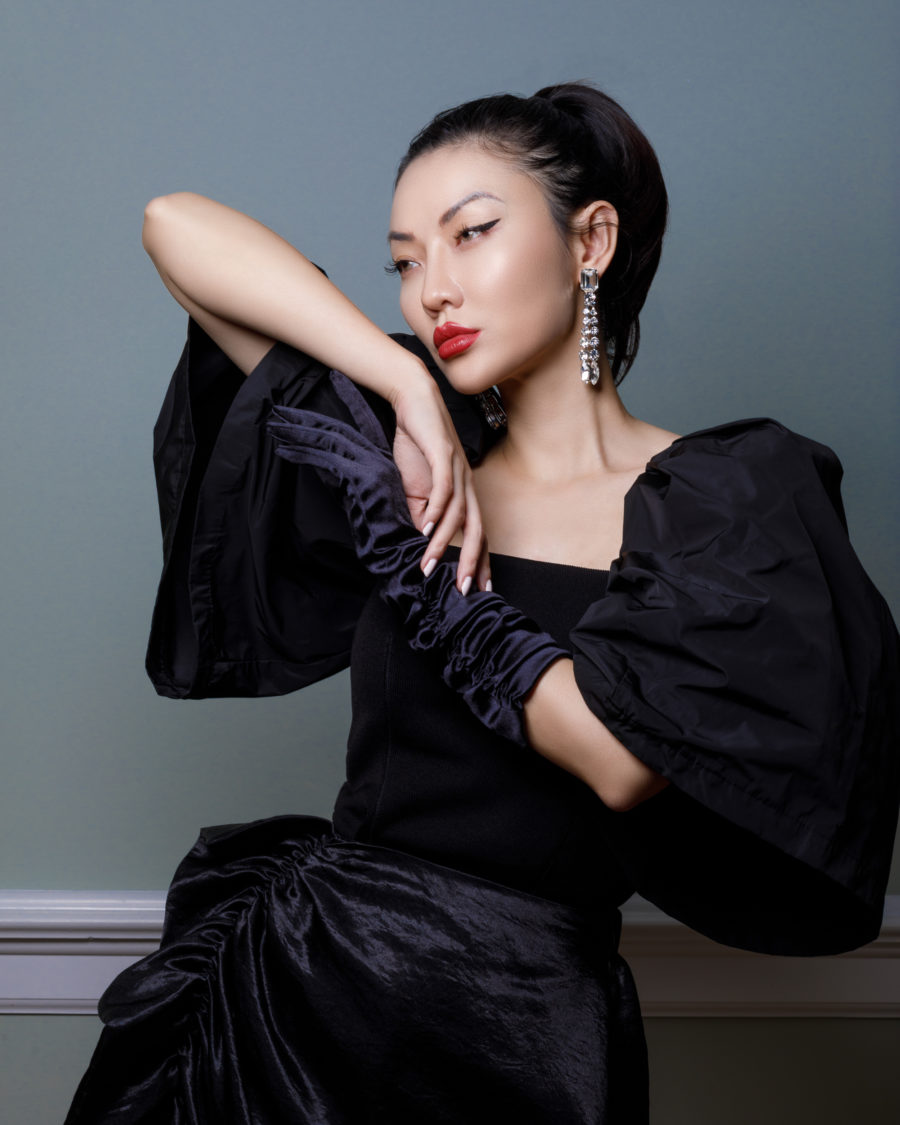 Coquette: Gloves
Next up we have the coquette aesthetic. Which is loosely defined as all things feminine with a touch of flirty. This directly translates to pieces such as corsets or anything with lace. To adapt the coquette look to my own sense of style, I will be making it a point to add gloves to certain outfits. A micro-trend in itself, this accessory adds that touch of vintage-inspired romance that lends itself well to the coquette lifestyle.
…

…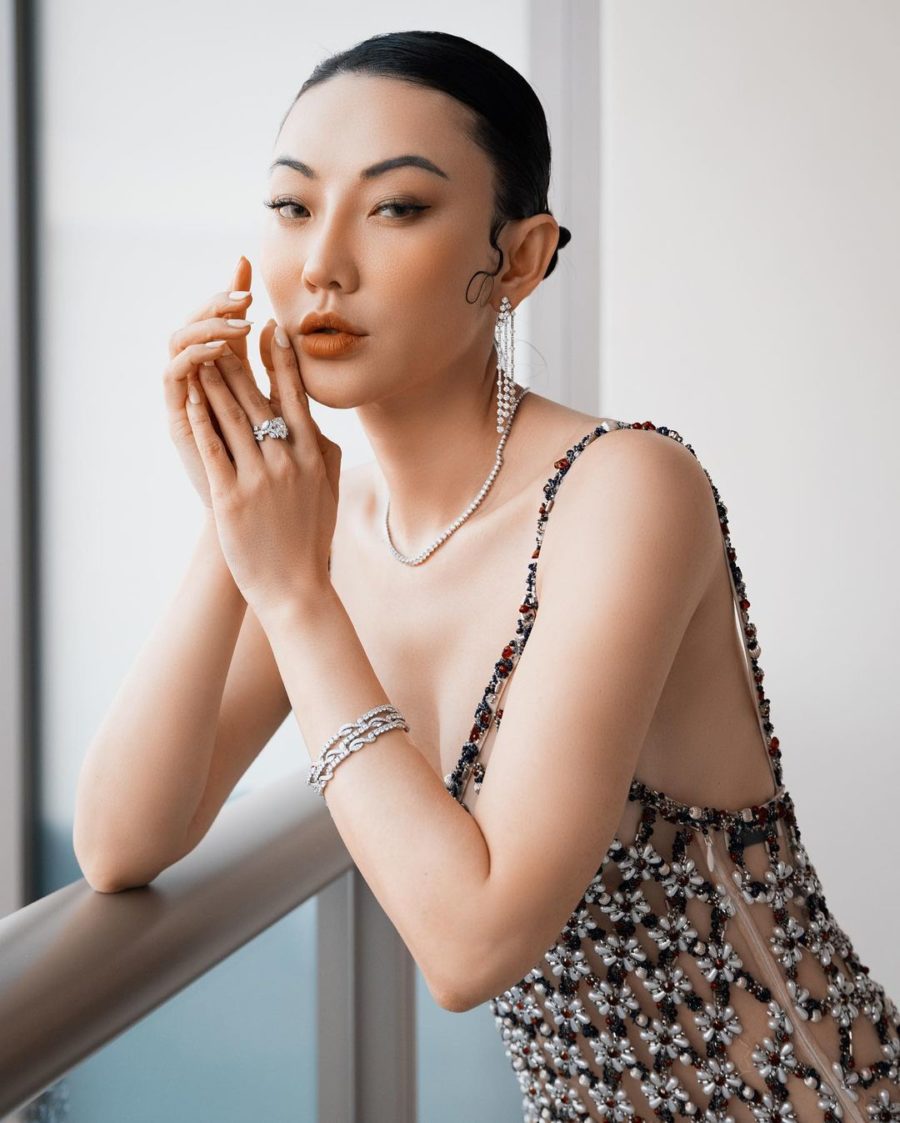 Glam: Embellished Everything
Amongst all of these Tiktok aesthetics, I think my own style fits mostly into the glam category. It is pretty self explanatory but the glam or soft glam style is anything that screams opulent and flashy. This season, I'll be doing my part by opting for embellished pieces when I want to make a statement. Join me by going all out in completely embellished dresses or tone it down with sequined and crystal embossed accessories.
…

…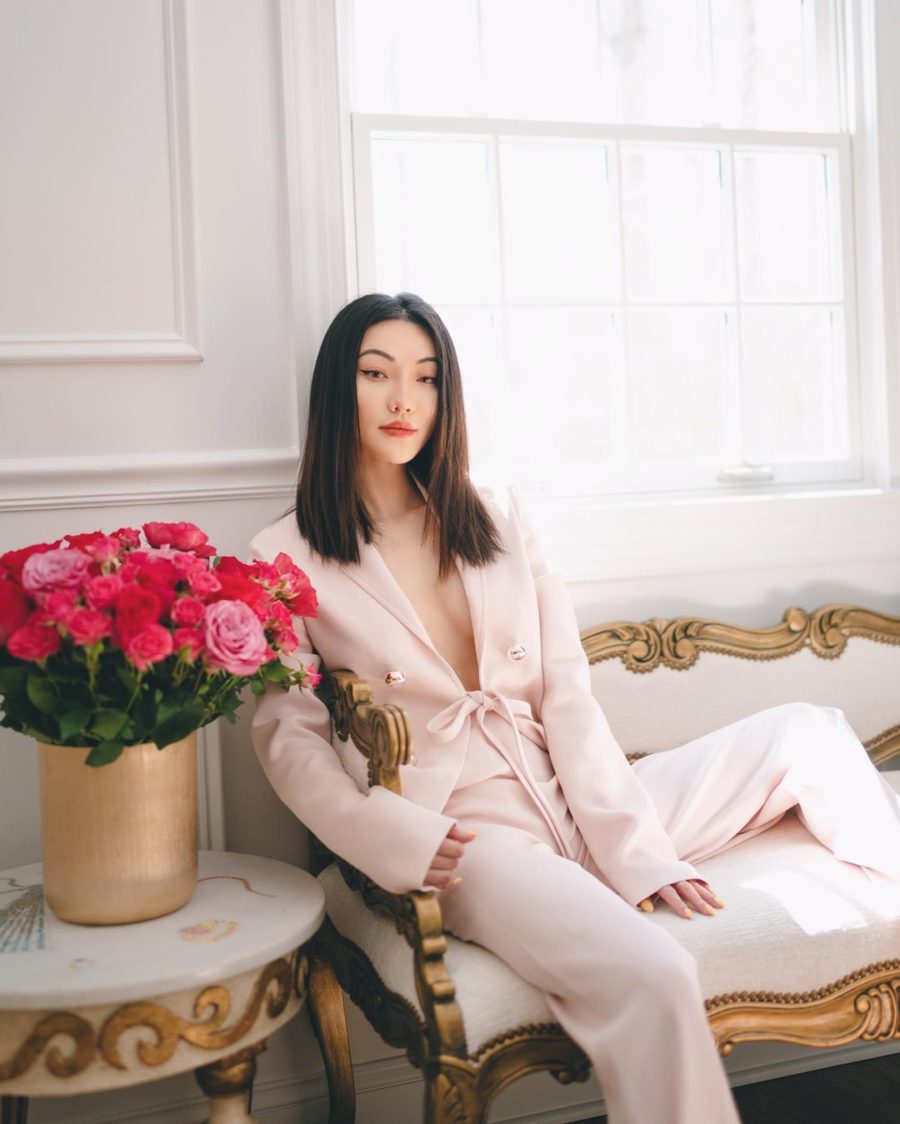 Soft Girl: Blush
Another fun Tiktok aesthetic to channel is dubbed Soft Girl. Hyper feminine vibes are the leading components when it comes to achieving this look. An easy way to tackle this trend is by opting for a predominately blush colored outfit. Pastel pink will definitely scream soft girl, especially when it takes the form of equally dainty silhouettes such as a flowy dress.
…

…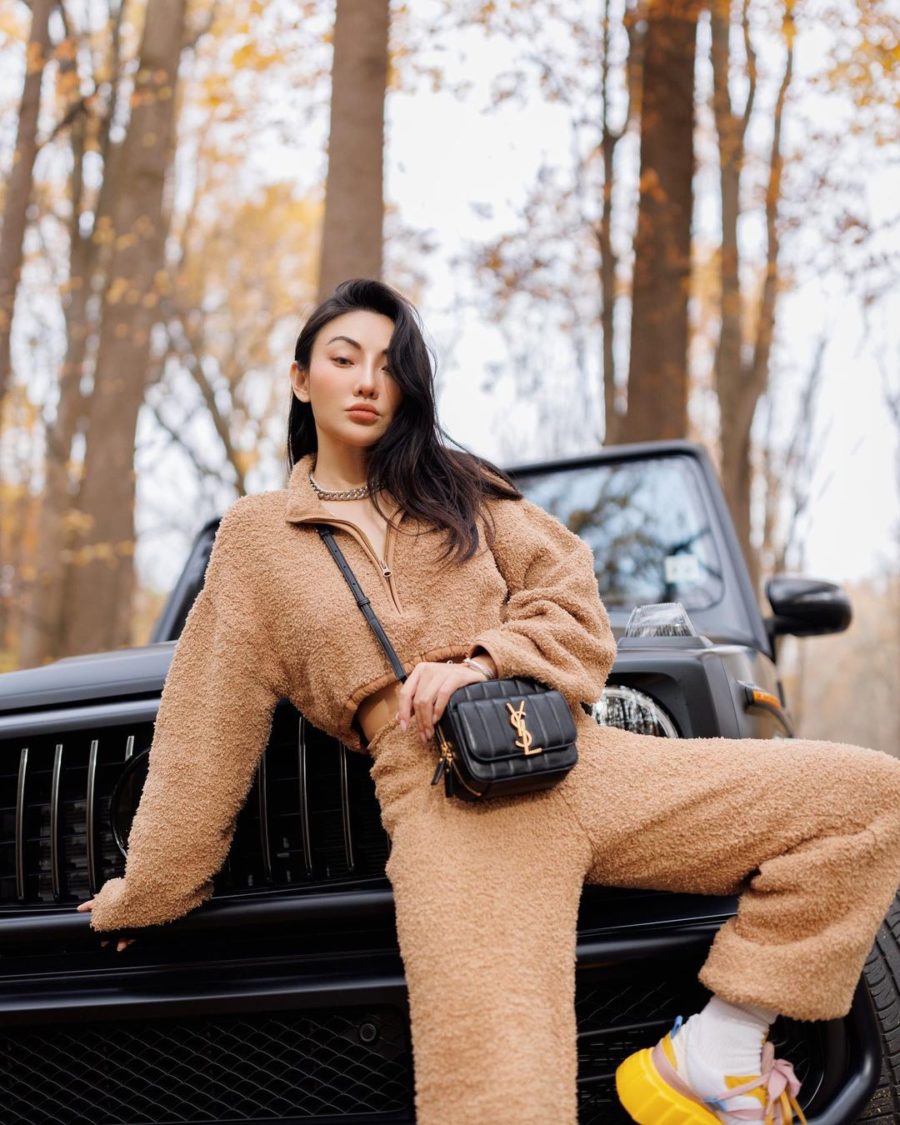 That Girl: Matching Sets
The last Tiktok aesthetic I wanted to highlight is the "that girl" look. This trend embodies "that girl" who is constantly on-the-go whilst never forgetting to prioritize her own health. She drinks green juice and lives and breathes yoga. To achieve this look, I will be leaning on casual matching sets as "that girl" prioritizes outfits that are easy, yet stylish as she heads from the gym to brunch and back home.
…

…
Which TikTok aesthetics are your favorites?