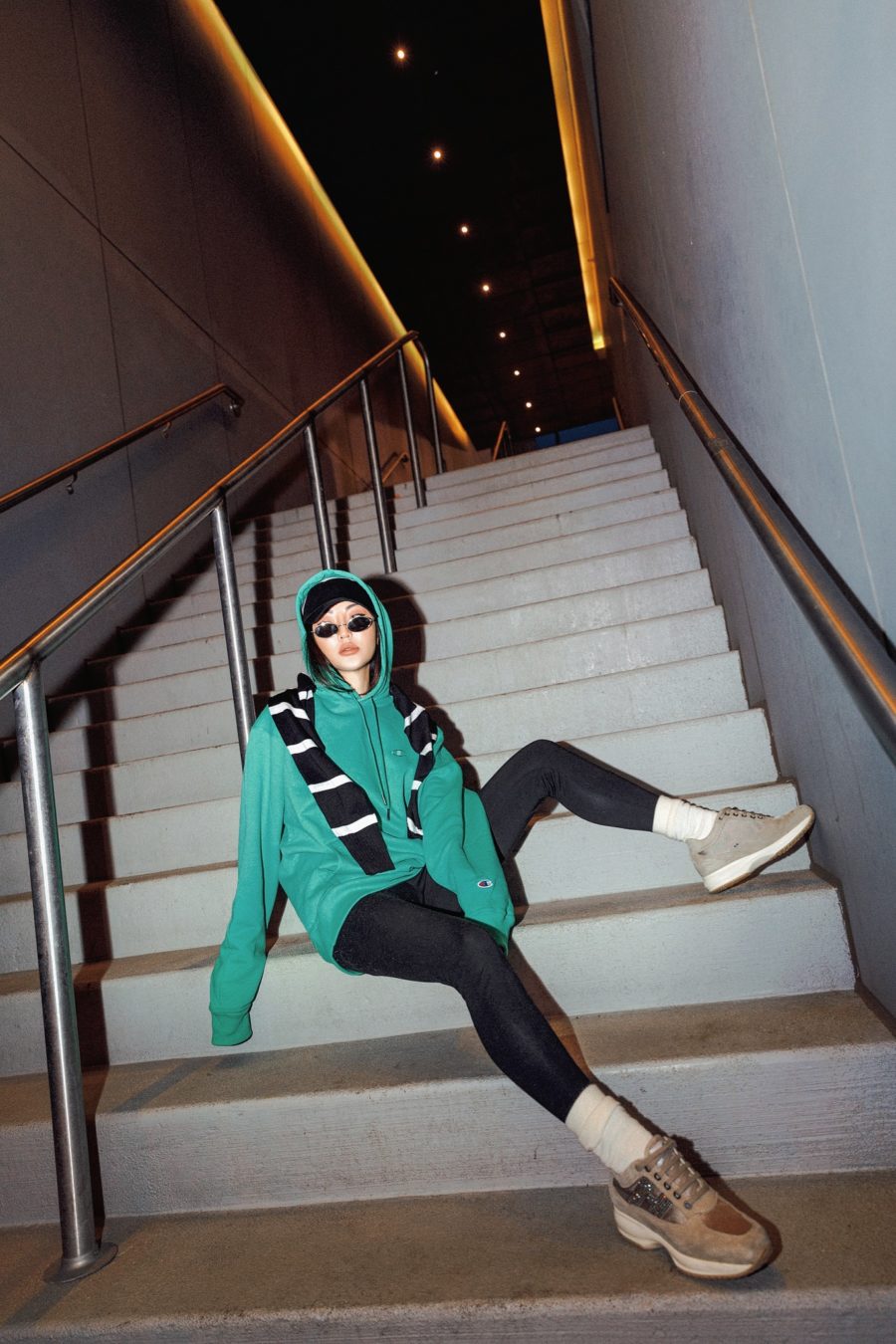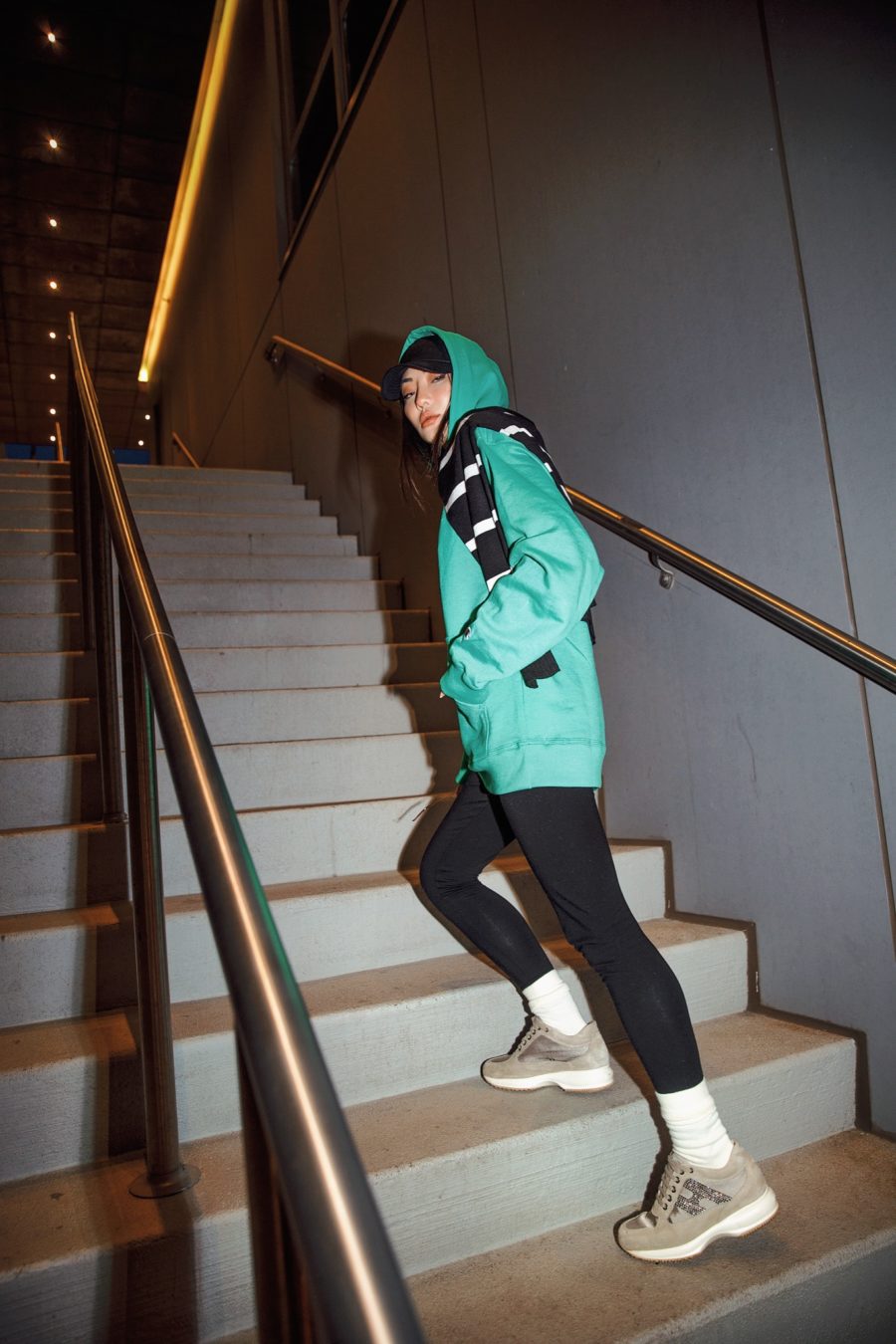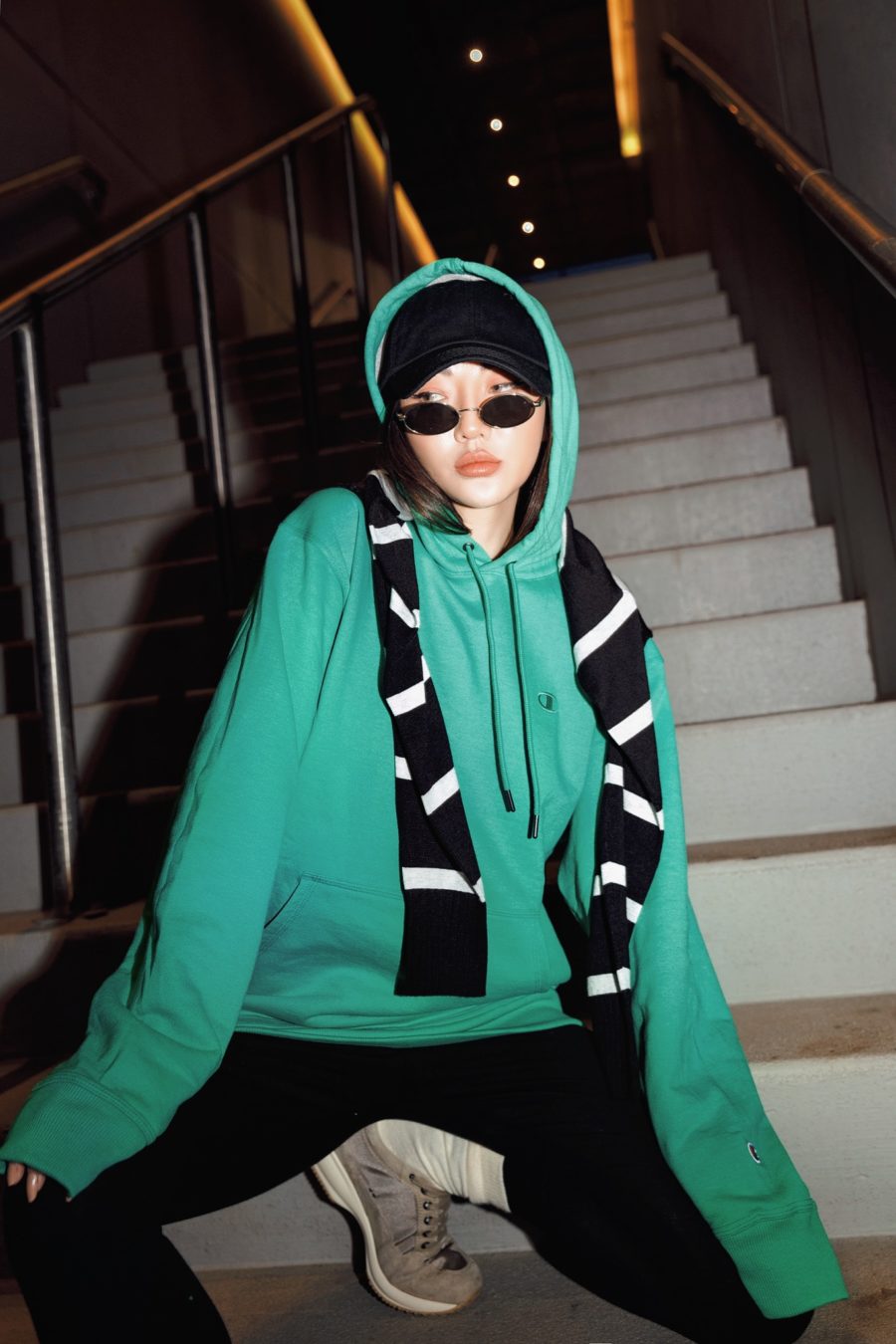 Time and Tru Turtleneck Sweater | Champion Men's Pullover | Time and Tru Knit Leggings | Walmart Baseball Cap
D
espite all the loungewear trends that are trending, there's one piece I'll never truly pass up – and that's leggings. At this point, leggings have become a staple part of my fall and winter looks. They're not only comfortable but have the potential to look extremely cool too. Plus, they're beyond affordable. That's why it's worth putting a little more effort into your leggings outfits.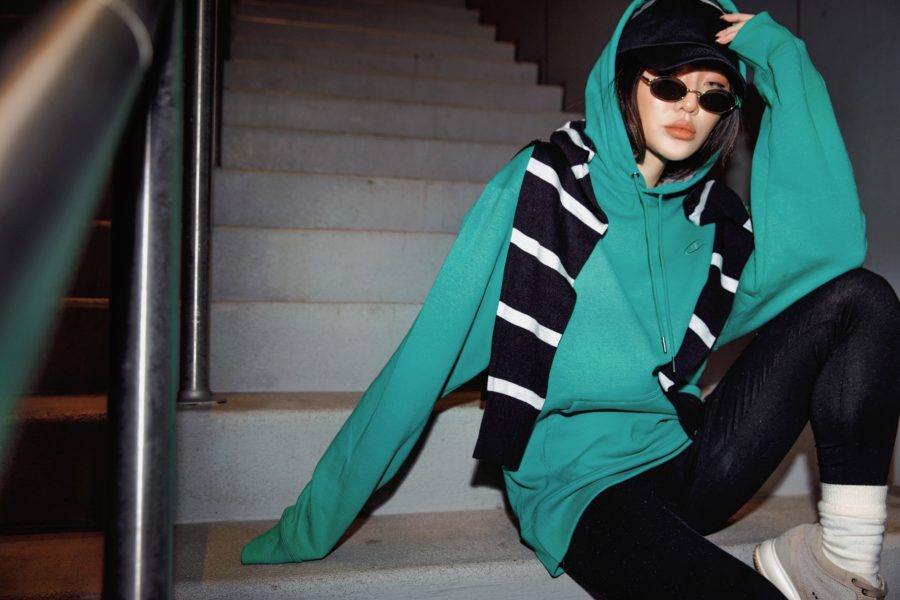 I do admit that styling them in chic ways can be cumbersome. That's why I wanted to share some of my tips on how to style leggings this year.
…

…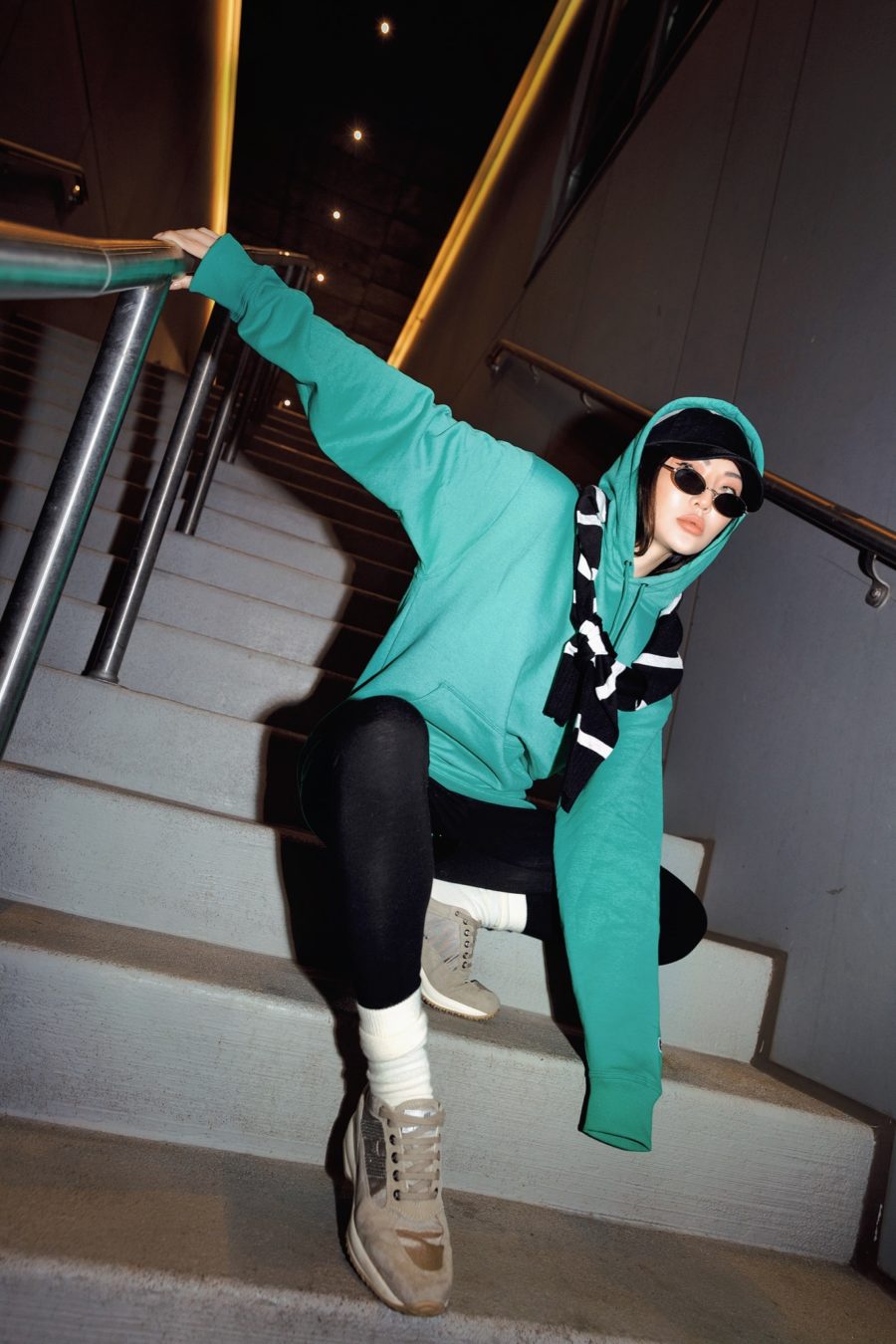 1. Go full athleisure
Leggings are obviously an athleisure piece, so I typically refrain from pairing them with going out tops. Instead, I love going for full-blown athleisure looks. Think pairings with oversized hoodies, baseball caps, and sneakers. My entire look today is under $100 from Walmart. The leggings come in a two-pack set and I love them because they cut off right at the ankles. At $12 per set, you can basically buy enough leggings to last you through the year.
…

…
2. Layer oversized sweaters on top
Oversized sweaters, knit dresses, and cardigans also make a great match for leggings. If you want to look more polished, then this is the combo to wear. It works for long winter days in the office, casual get-together with friends, or even family gatherings over the holidays. This fall, Walmart has some really great stylish sweater options from festive prints to neutral colors that go flawlessly with leggings.
…

…
3. Try a cool outerwear
I always find that an interesting coat or jacket can really do wonders for leggings even if you're just wearing a hoodie or sports bra underneath. This season's top styles are faux fur, the shacket, a cropped puffer, and utility jackets. With Walmart's huge selection of affordable coats, you really don't have to sacrifice style on a budget.
…

…
4. Finish off with sneakers or boots
Finally, I always like to complete my leggings outfits with flat shoes like chunky sneakers, combat boots, or snow boots. Obviously, there's no wrong way to style leggings, but boots and sneakers will up the cozy, comby vibes all day. Don't forget to finish off your outfit with polished accessories like a structured handbag or sunglasses to tie it all together.
…

…
How are you guys styling your leggings this year?
Disclosure: This post is sponsored by Walmart. As always, all thoughts and opinions are my own.