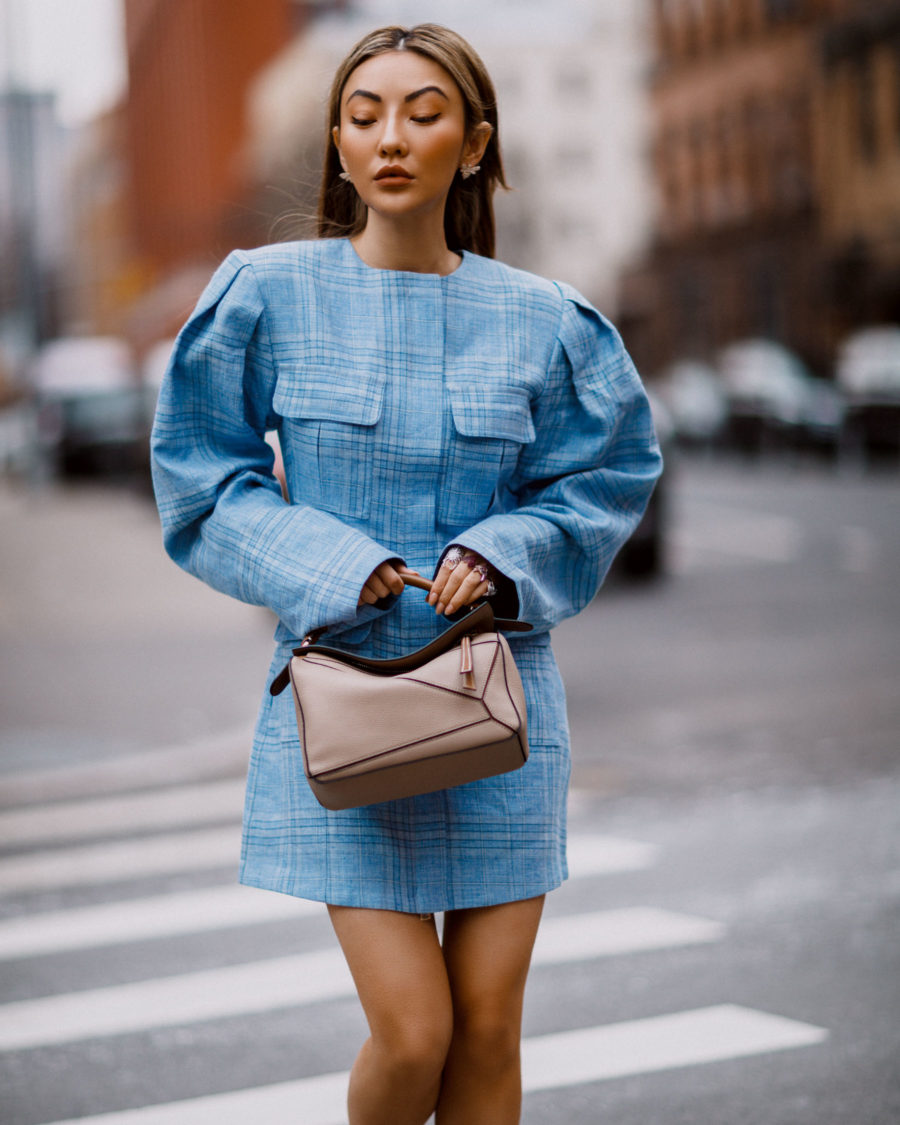 Maggie Marilyn Dress | Loewe Puzzle Handbag (Gently used styles here) | APM Monaco Jewelry
A
s much as I love fashion, I have to say that there are days when I really question if what I'm doing is right for the environment and our community.
I love clothes, styling
, and the way it makes me feel – I have massive respect for designers who lead this industry. But I've been questioning how we can make it better as I'm learning more about the fashion industry's destructive ways.
(
Note: Currently traveling with
Fashionaholic
and the topic is wavering on my mind. Head to my
Instagram
for more!)
…

…
From harmful chemicals to exploiting low wages in third-world countries, I don't think any of these things should ever be blatantly acceptable. But at the same time, I know the dilemma this poses for those who rely on affordable, on-trend clothing. So, I thought this would be the perfect time to share some of the ways you can make your closet more sustainable in 2019.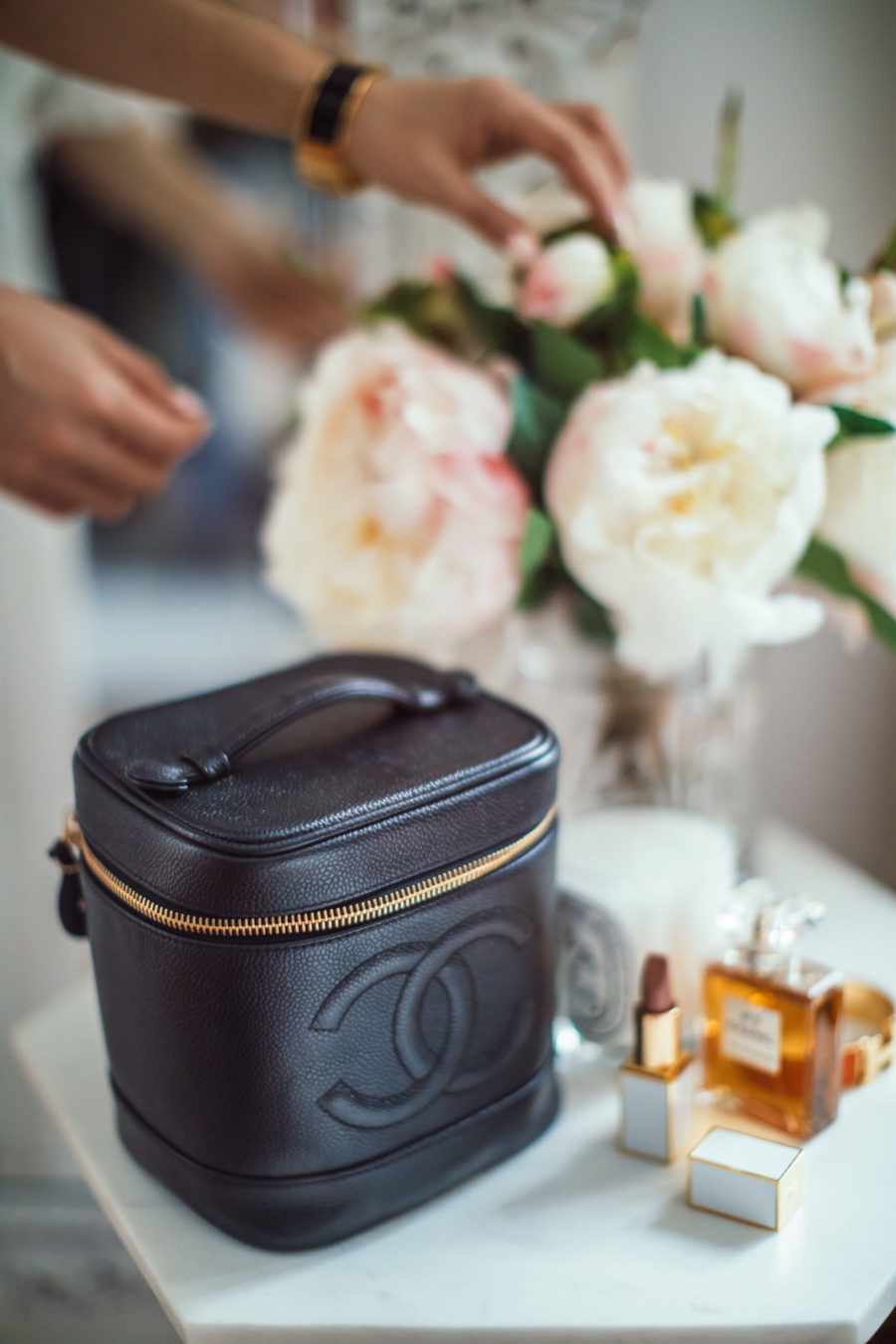 1. Buy vintage
I'm a big believer in shopping vintage as it's not only a great way to grab a unique piece, but it's a responsible and mindful way of indulging in fashion. I realize that some people don't like second-hand items, but if there's one reason to convince you, let it be because it reduces your carbon footprint. There are zero manufacturing emissions, water, or labor involved in making a used piece since it already exists. (If you didn't know, it takes over 700 gallons of water to make a t-shirt.) Some of my favorite places to buy vintage are What Goes Around Comes Around, TheRealReal, eBay, and Vestaire Collective.
…

…
2. Rent, loan, & swap
Statistics tell us that consumer demand for the latest trends are putting brands under pressure to deliver new collections faster – and every year, these garments are being worn less before being tossed. This is mind blowing to me, which leads to my next point – rent, loan, and swap when you can and when it makes sense.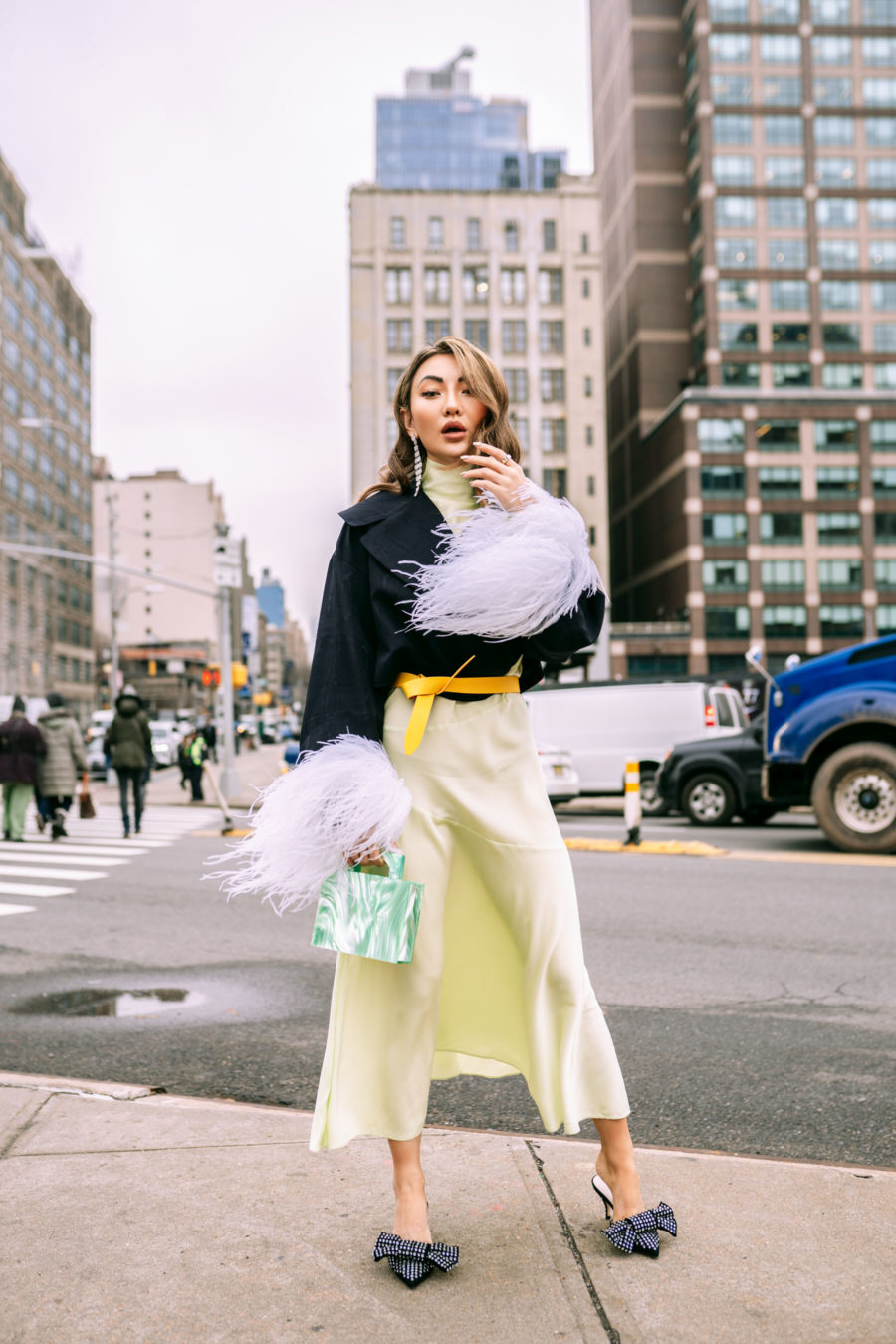 This is exactly why I love brands like Fashionaholic, a fashion rental shop for woman that offers high-end, on-trend clothing and accessories. Since most special occasion pieces are only worn once or twice, sometimes it makes more sense to rent than to buy. This especially holds true for bloggers. I appreciate how Fashionaholic makes this option accessible to the conscientious consumer.
…

…
3. Shop consciously
It's easy to want to cave into every trend you see on Instagram especially when a stylist or blogger puts something together in a really cool way. But the next time you find yourself itching to purchase something, take the time to think about whether or not you'll actually wear it. In fact, leave the item in your cart for a week and see if that desire wanes off. Oftentimes, it does!
4. Support sustainable brands
With more brands promoting transparency and responsibility, it's easier grab a hold of those must-have items from sustainable brands. Even H&M offers a Conscious Collection line made from organic and recycled materials. Other brands I love in this category include Reformation, Everlane, Stella McCartney, and Simon Miller.
…

…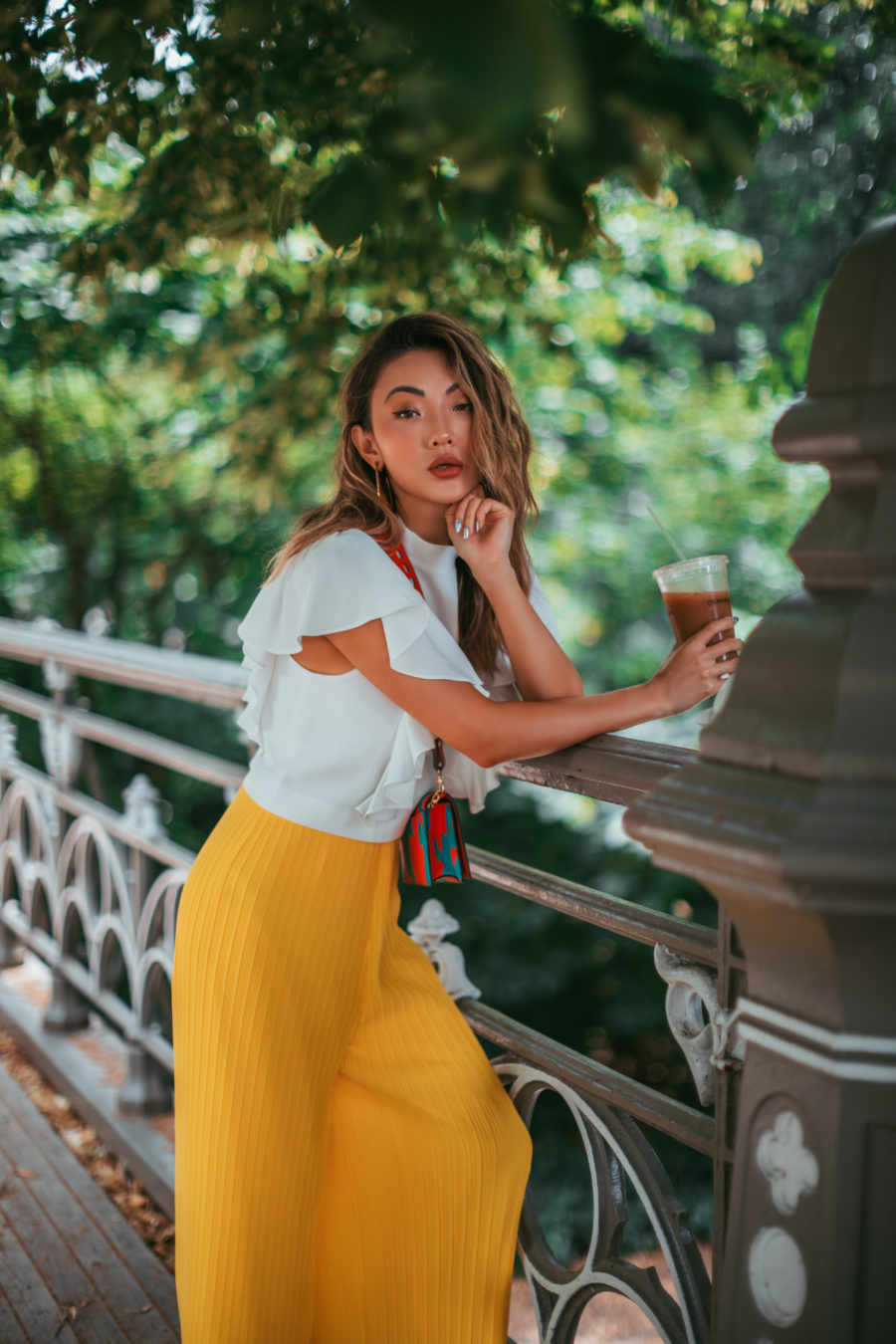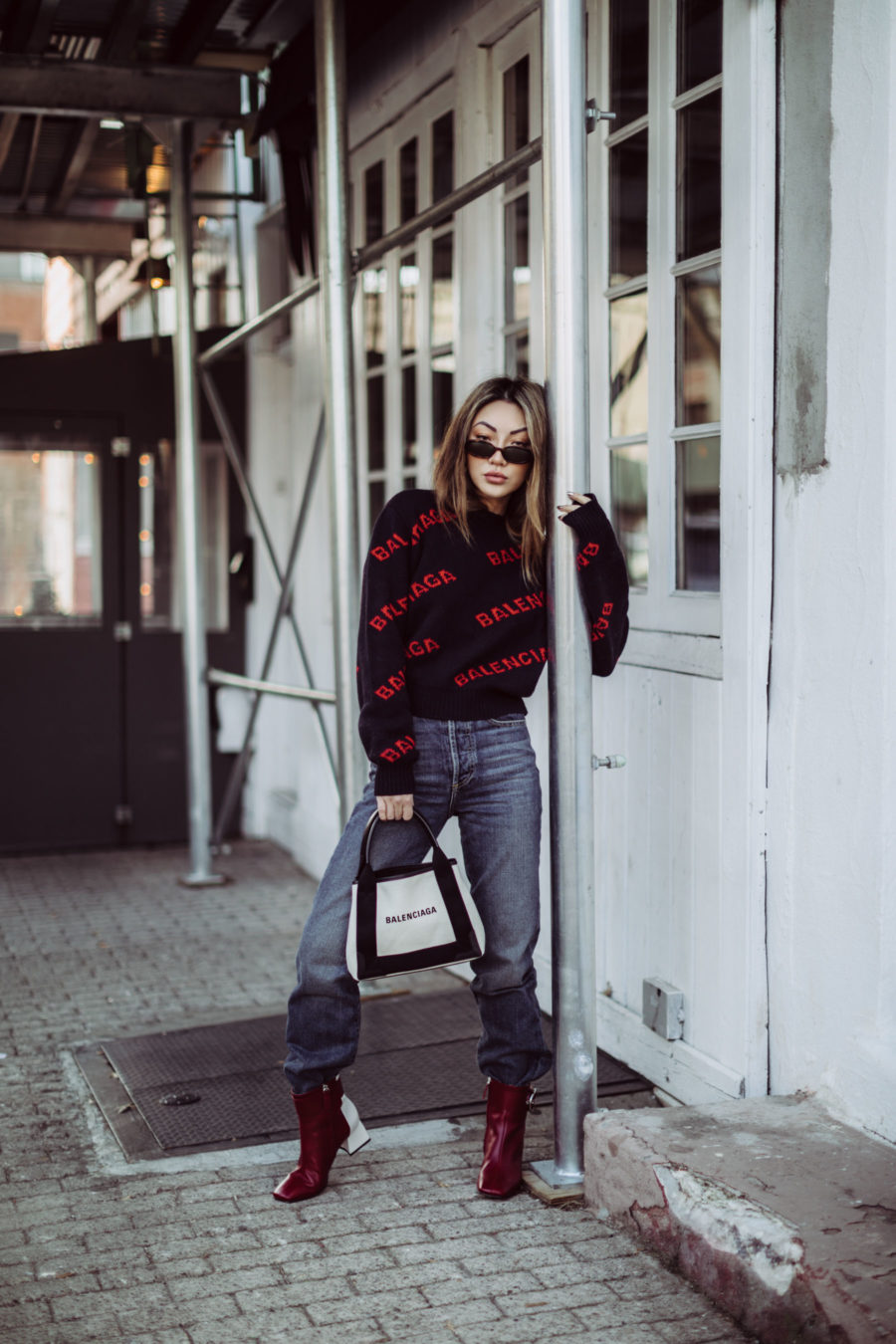 5. Invest in your wardrobe
Buying better quality clothes and supporting sustainable brands will likely cost a lot more than a cheap, fast-fashion piece, but they'll live longer in your wardrobe – and it's better for the environment. This is where I truly believe in investment pieces because one pair of great jeans or a white tee is significantly better than 10 of each.
…

…
6. Properly care for your clothing
Even if you have to buy fast-fashion pieces, there are things you can do to ensure they live for a long time, such as washing clothes at lower temperatures, washing your jeans less or even turning them inside out before a wash and allowing them to hang dry. Stain removers and delicates bags are also life savers!
…

…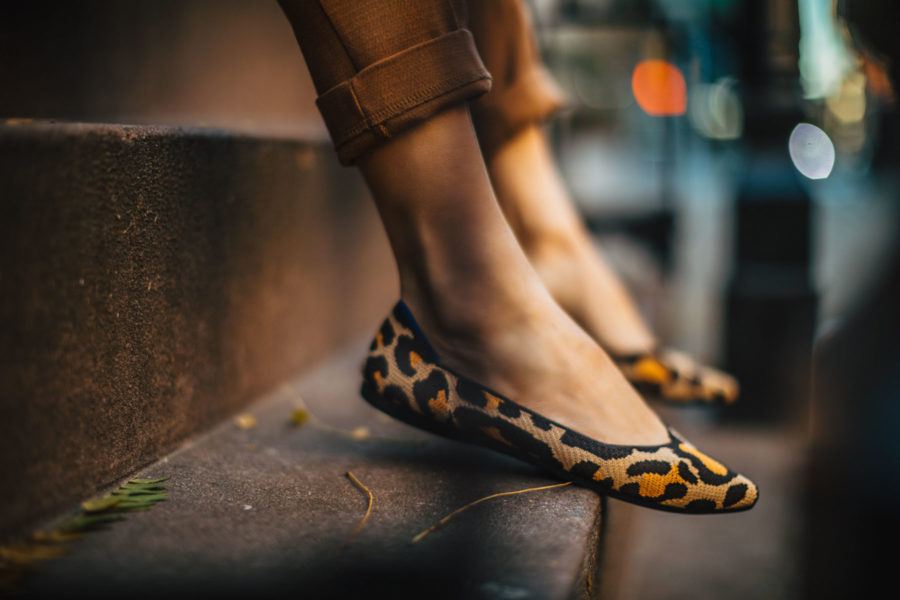 7. Repurpose, donate, or sell
Rather than tossing your clothes out, donate them, which creates a sort of domino effect in allowing others to be sustainable too! If you have an older designer piece in great condition, sell it instead of stashing it away in the back of your closet. Places like eBay and Poshmark help facilitate this process. But before any of that, see if you can repurpose something – like cutting old jeans into shorts, changing the buttons on a blazer, or turning longer pants into a cropped style.
…
If any of you are attempting to be more sustainable this year, I'd love to hear all about it! Share your ways in the comments!