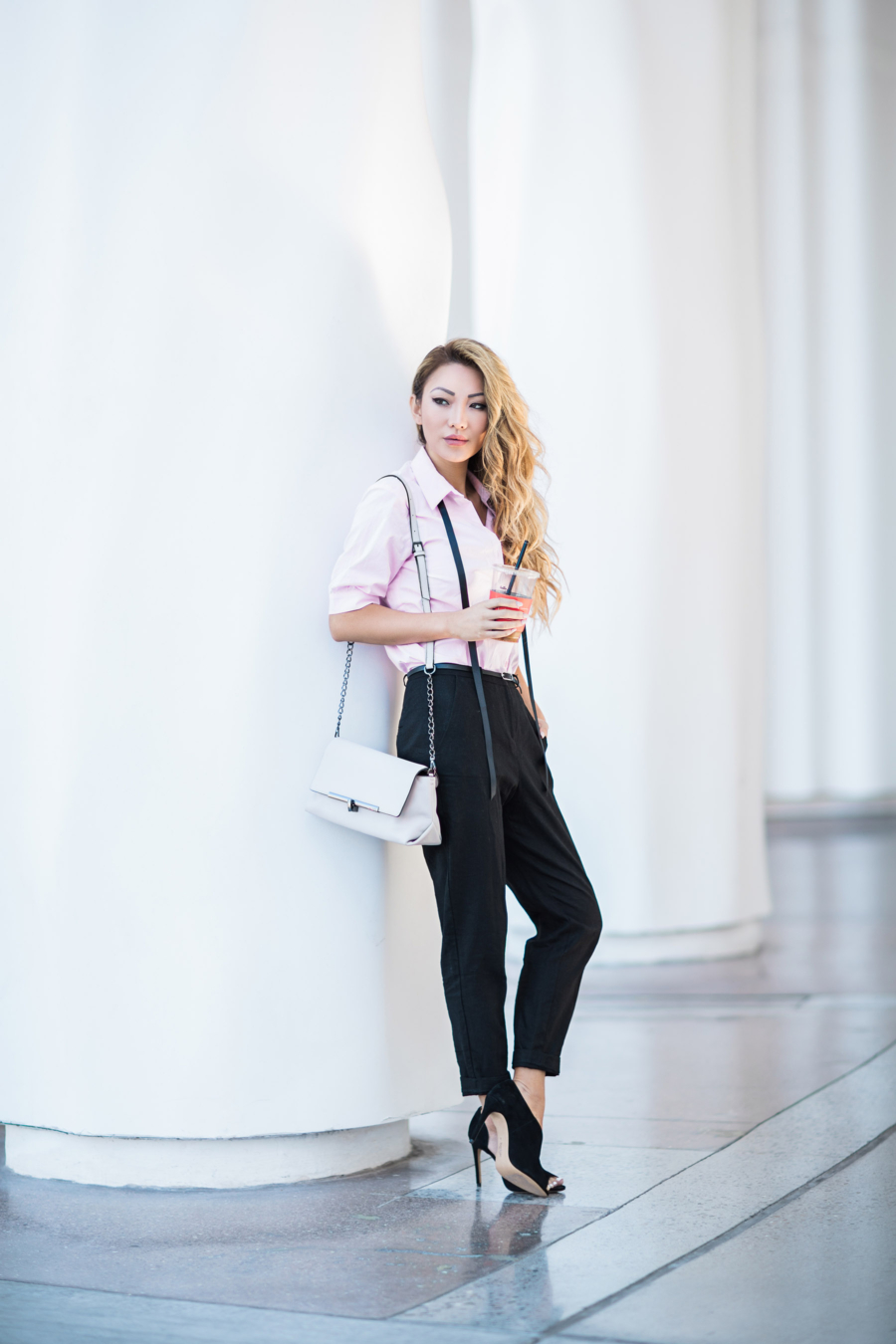 Pink Button Down Similar | Black Trousers Similar | White Bag Similar | Black Pumps Similar
G
oing to school, getting an education and earning a degree are undoubtedly important when it comes to finding a job. However, as you get older, you come to realize that connections are what really makes a difference in furthering your career. So many of my past experienced and jobs I have landed because I knew someone or my parents knew someone or a friend of a friend knew someone. Now that the world is interconnected with the likes of the Internet,
networking opportunities are abundant
– you just need to know how to use them to your advantage. If you want to learn more about how to make connections online, keep scrolling below!
…

…
Platforms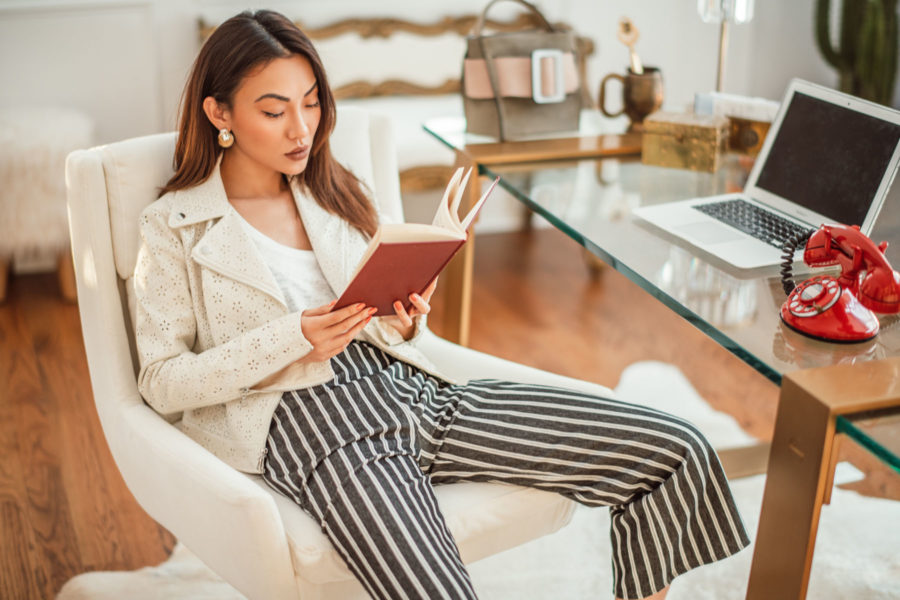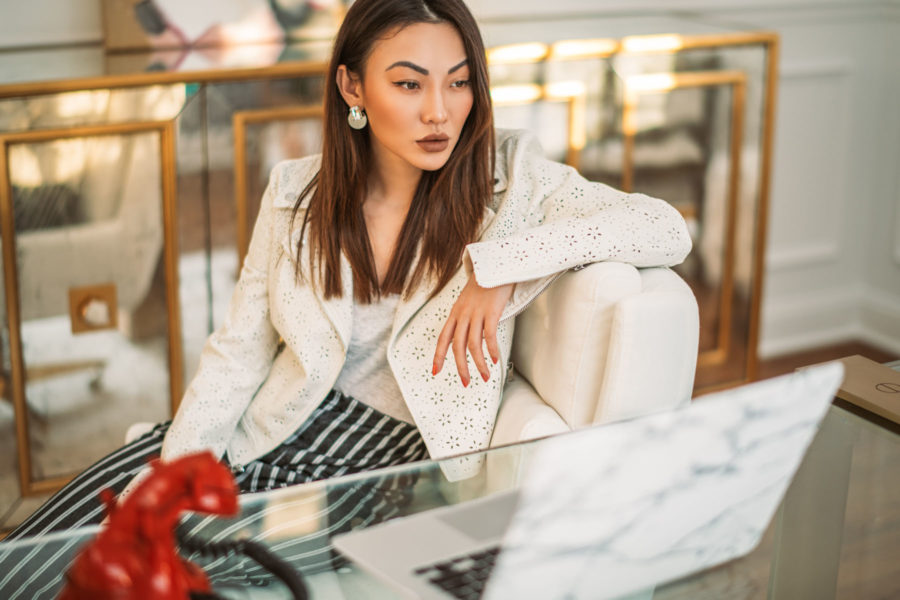 LinkedIn – An obvious resource, LinkedIn is great for networking with professionals from all over the world. It allows you to keep up with the careers of your peers and also matches you with other professionals who might never have been possible. When I was job searching, I actually would visit the profiles of women who inspired me. LinkedIn is a great resource because you can view someone's entire career path, which can give you an idea on how to climb the corporate ladder and achieve your dream job.
You can take it a step further too. I reached out to a woman who inspired me for career advice and she was kind enough to share the title of a motivational book that helped her as she was career seeking. Just being able to bridge the gap between between someone admirable provided so much motivation.
Instagram – Honestly, I feel like I have friends all over the world thanks to Instagram. There are so many amazing people who I have met through this platform that I am grateful for. Every interaction, message, and like is networking in a way. In the past, I've even seen bloggers take to their Instagram story to announce that they're hiring.My advice to you, is to never be afraid to reach out to someone because who knows where it could lead you.
Facebook – I know everyone cringes at the thought of Facebook – is it even relevant today? And my answer is YES! Brands still drive traffic through this platform and entrepreneurs are able to convert through ads. There's also the ever popular Facebook Groups – and they are a great networking tool. If you're interested in learning more about a topic or connecting with those in your industry, you should probably join a Facebook Group.
Twitter – Many experts have predicted the demise of Twitter, and although I can't say for sure, I can guarantee one thing, it's a popular platform for press! Writers, journalists, and PR managers love spending time on Twitter, so if you need to connect with anyone in this network, you might want to get on Twitter.
…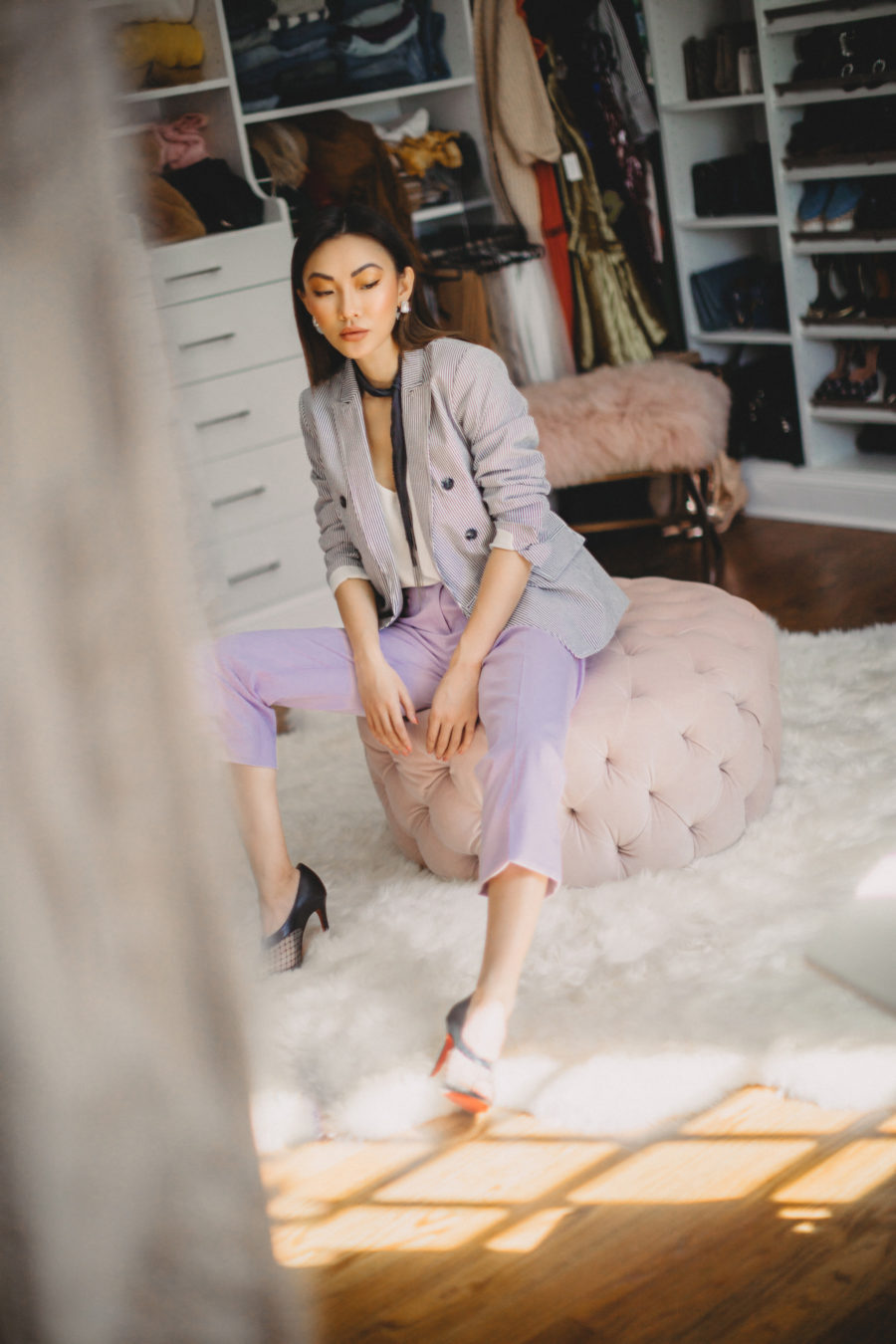 The Approach
Do's
– Consider asking for career advice as this is more likely to open the gates of conversation, while avoiding coming off as too pushy. In return, you may get a wealth of knowledge and advice that can benefit your career.
– Genuine compliments and interest always help. Just don't be upset if they don't answer as these people may get a flood of inquiries on a daily basis.
– Create desire/interest with a punchy subject line.
– Do keep trying…the more often your name pops up, the more genuine your inquiry will feel.
Don'ts
– Reaching out to people online who you have never met in real person can be tricky. Think about the last time you got a random DM from a stranger and how you might not have been too keen to reply. So don't expect too much success in asking someone for a job from the get go. It starts the interaction in an awkward and distant manner.
– Don't write long, lengthy messages with lots of details. People don't have a lot of time!
– Don't ever ask for a direct favor. Assuming someone will do a favor when they don't know you would be naive.
When all is said and done, digital networking is not necessarily a surefire way to land your dream job. That being said, it is still important and highly beneficial in expanding your connections, gaining insight and building relationships. Who knows? It can lead to something amazing in the future because you never know who you will connect with.