Disclosure: This post is sponsored by Uber. As always, all thoughts and opinions are my own. You can learn more at uber.com/rewards. Terms Apply.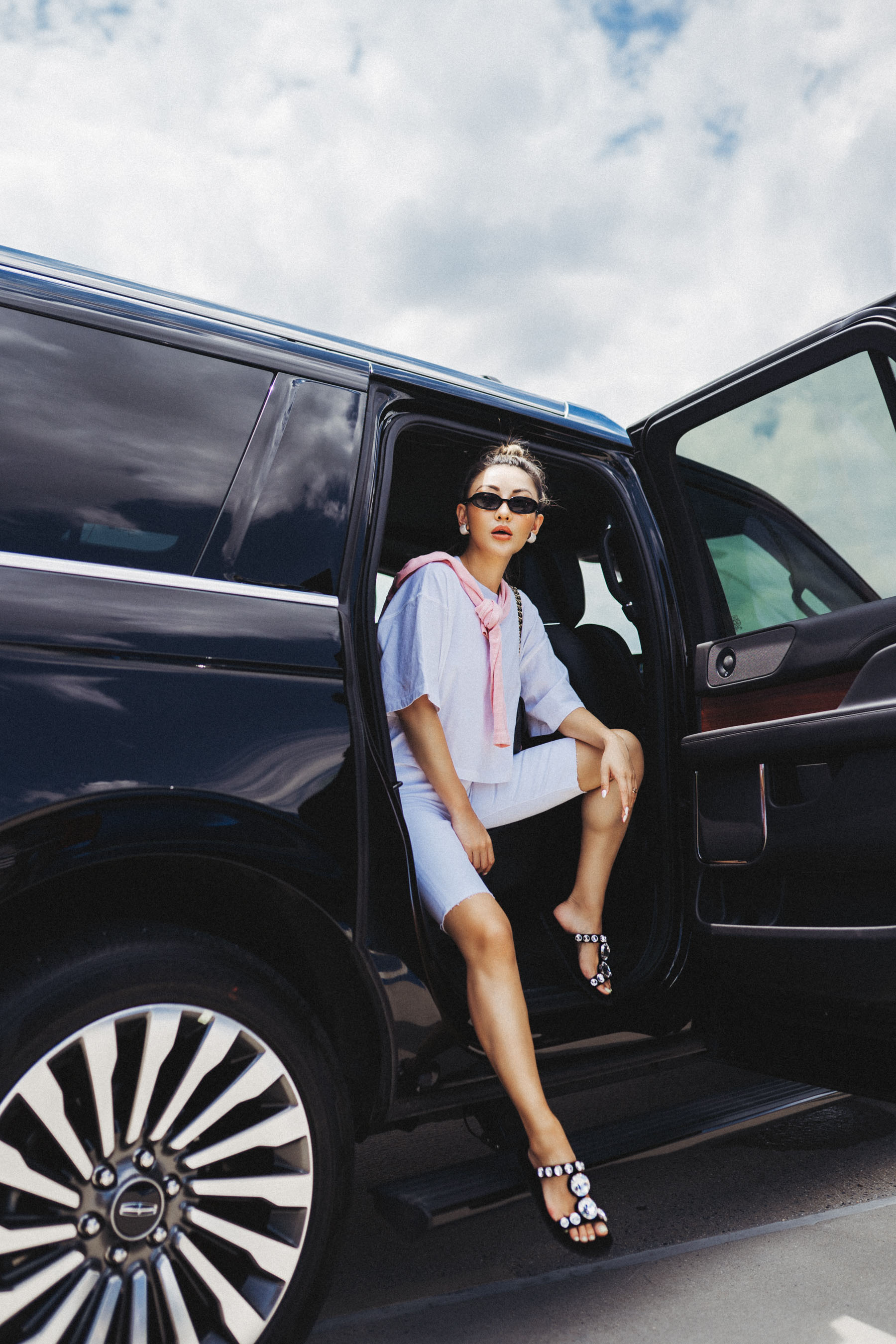 Oversized Tee Similar (Affordable) | Bermuda Cut Offs Similar | Pink Sweater Similar | Miu Miu Jeweled Sandals | Sunglasses Similar | Earrings Similar | Chain Bag Similar
Y
ou guys already know I travel a ton – and just this year so far, it's been about four times each month. I'm at it again this week to visit some friends. That being said, getting to and from Newark Airport is basically a weekly routine for me. The time that I have to get to the airport or land after a long trip is all over the place and sometimes happens right when NYC traffic gets really intense or during peak travel season like the weekends. This can make a busy day more stressful, especially with a flight and a long day of travel in the mix.
…

…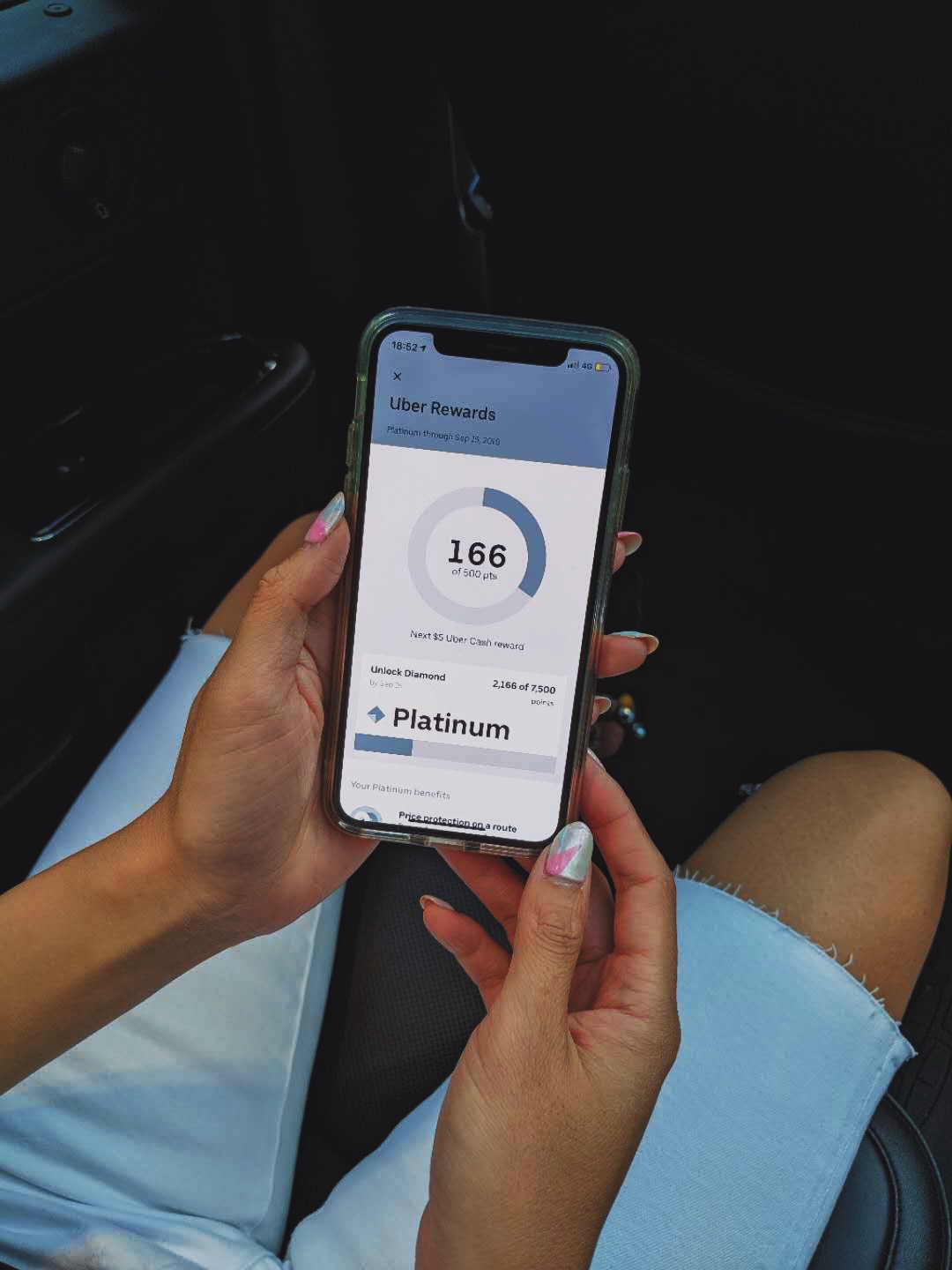 Rushing off to and from the airport is always a hassle, so I always request a ride both for work and personal reasons, which is why I'm enrolled in the
Uber Rewards program
. It's incredible for frequent users like me since you can earn points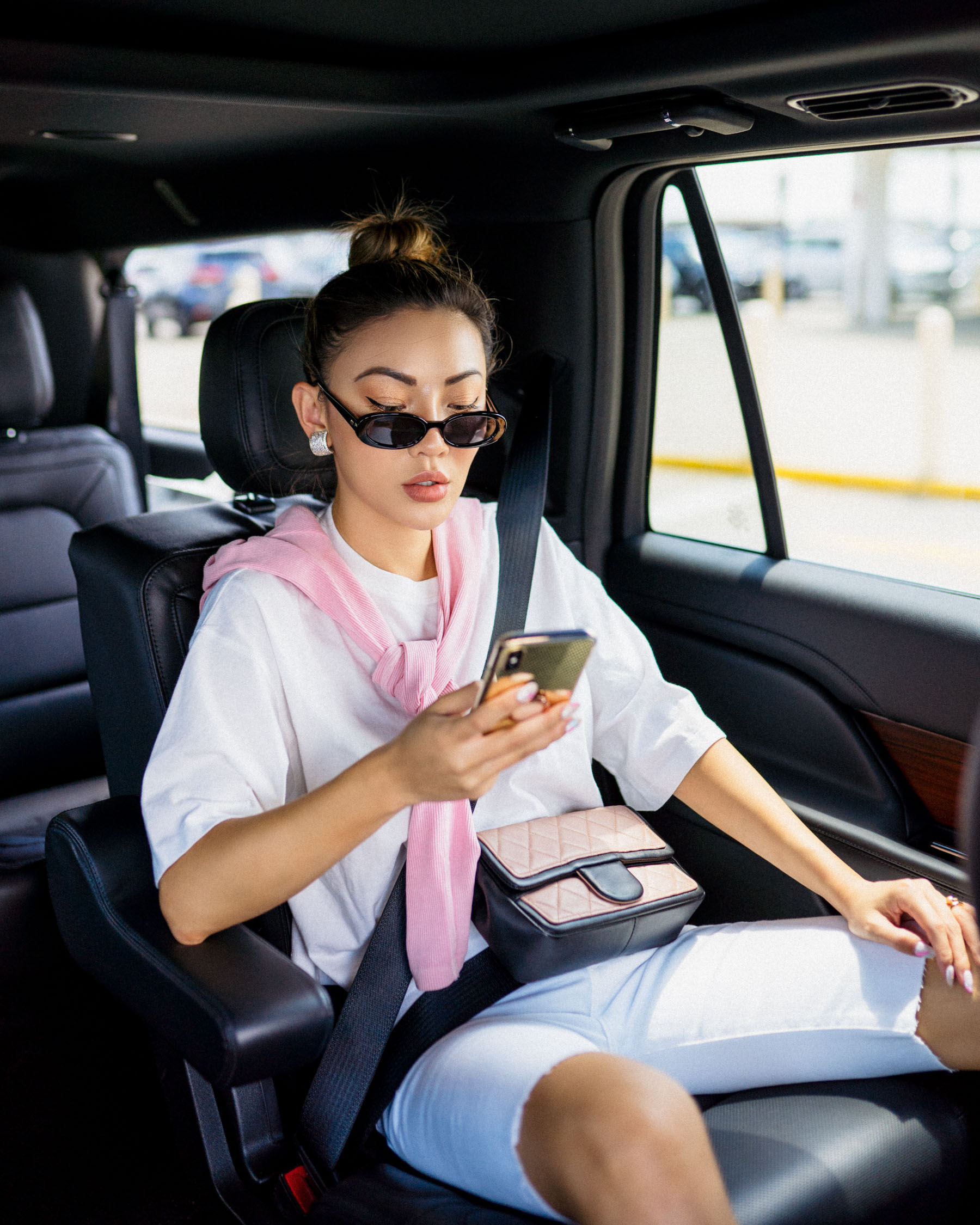 on rides and unlock benefits in the different tiers. Each member is placed in a tier (Blue, Gold, Platinum, and Diamond) based on his or her use of the ride request app in the past six months, including Uber Eats orders.
I'm in the Platinum Tier, which comes with plenty of perks, but my favorite is the Price Protection on UberX. Each month, I can choose two locations that I frequent often and lock in a rate. It ensures that my ride is always 35% less than what everyone else pays on that route. You can probably guess that I set my Price Protection on UberX between my home and the airport. As school is about to be out and summer vacations kick off, tons of people will be shuffling in and out of the city. I'm grateful to earn points on long rides to and from the airport (and all other rides!) and have my route set. These rides usually give me time to relax, answer emails, and make calls before I have to completely shut off in flight.
…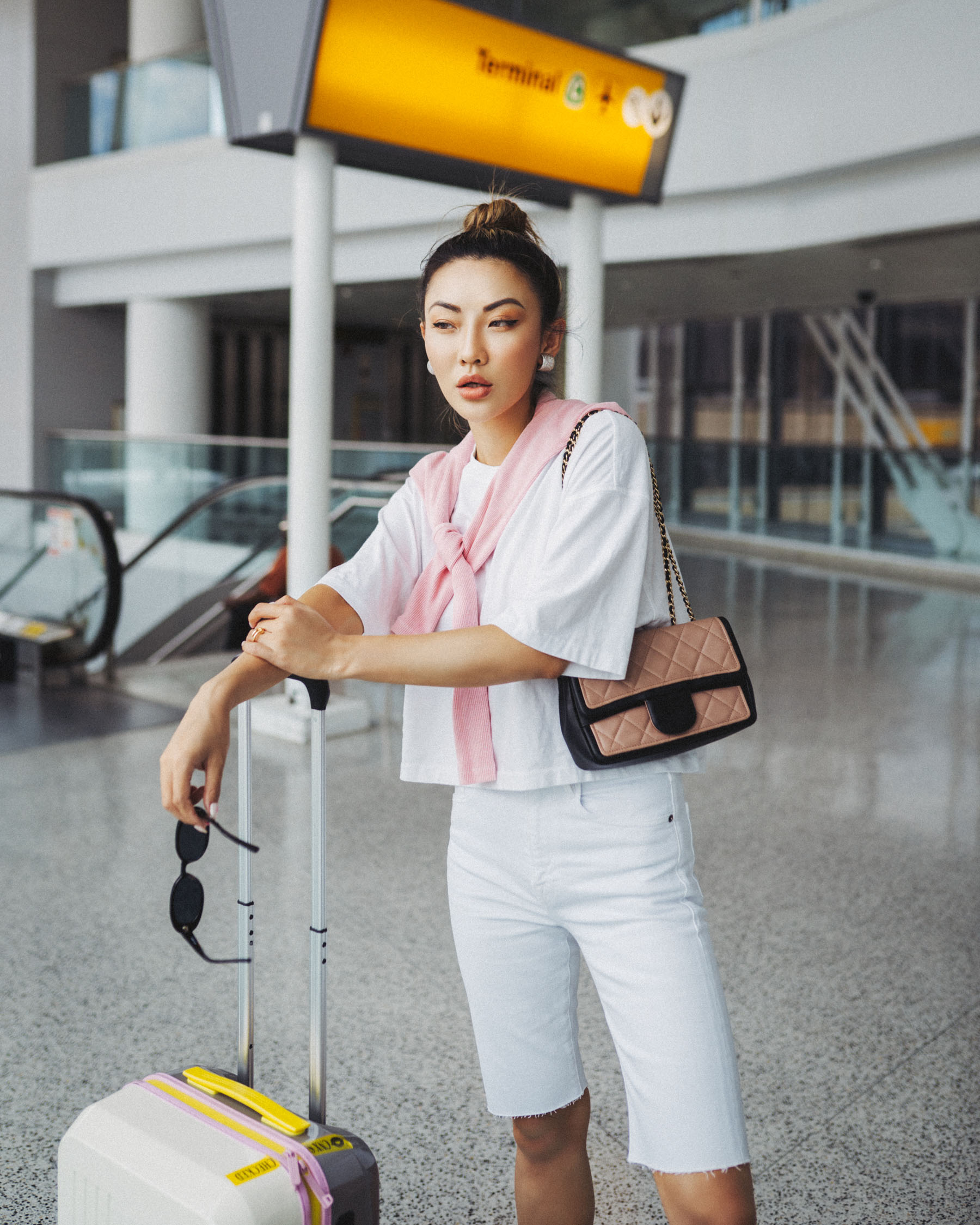 Having the peace of mind with Uber Rewards' Price Protection on UberX makes my day feel so much smoother because I worry a lot less about getting to where I need to be. Have you joined Uber Rewards yet? It's free and easy to do in your app. Learn more at uber.com/rewards. Terms Apply!