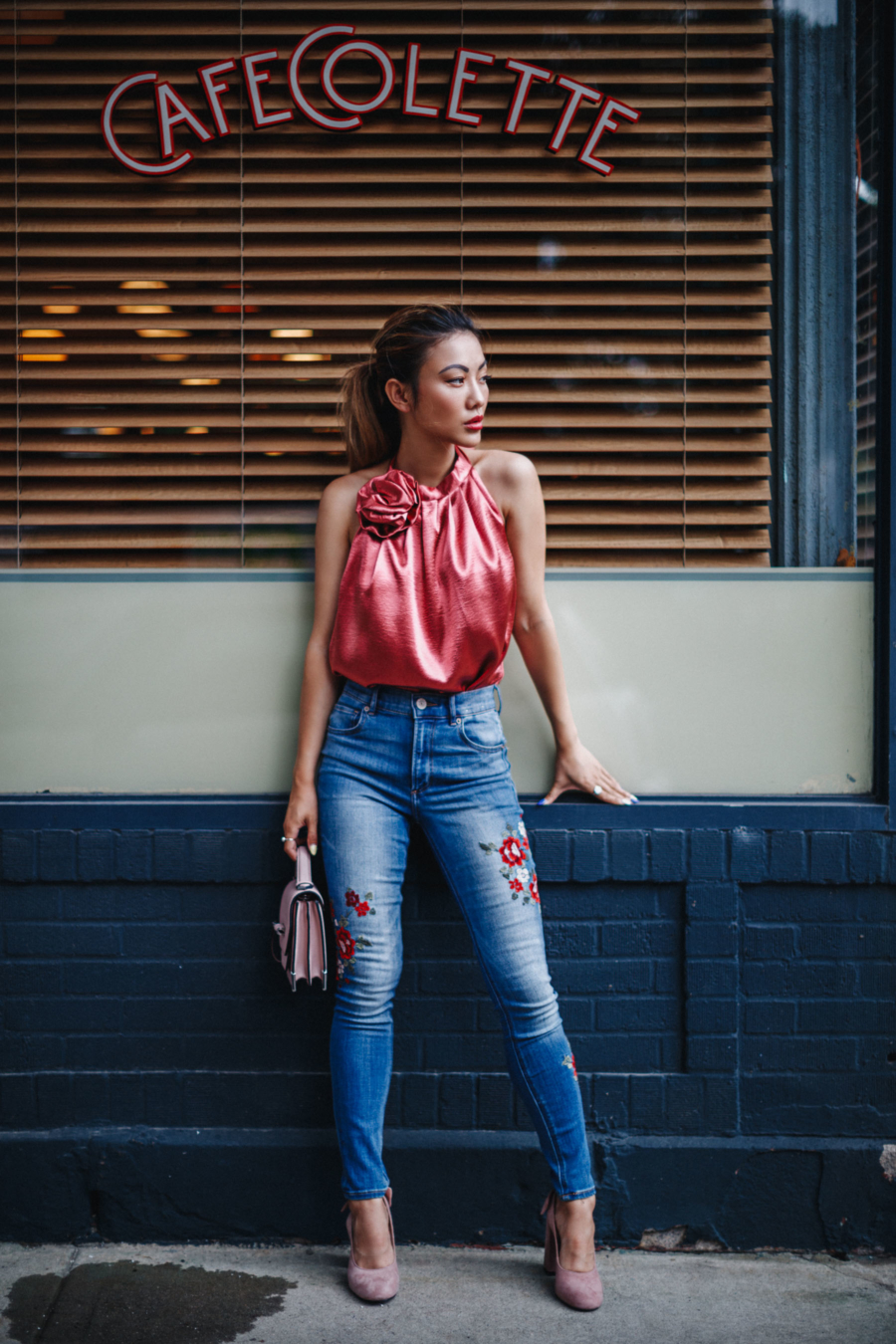 Pink Halter Top (Sold out, Similar) | Express Jeans (Sold out, Similar) | Pink Pumps Similar | Pink Bag Similar
A
lthough I am a big skirt and dress kind of girl when it comes to long, hot summer days, there is something so effortless about
denim looks
. When in doubt or in a hurry, I find I can always grab some jeans and a cute top. I am sure we all have that one pair of trusty jeans that never fail whether it is because they fit like a glove, are perfectly worn-in, accent the booty – or all of the above! However, the best pieces are no doubt classic denim styles with a twist – especially for the summertime and as we transition to fall.
…

…
If you're bored of the denim pieces in your wardrobe, it's time to grab some novelties. Here are my favorites (note: there are lots on sale at Nordstrom):
1. Embroidered/Embellished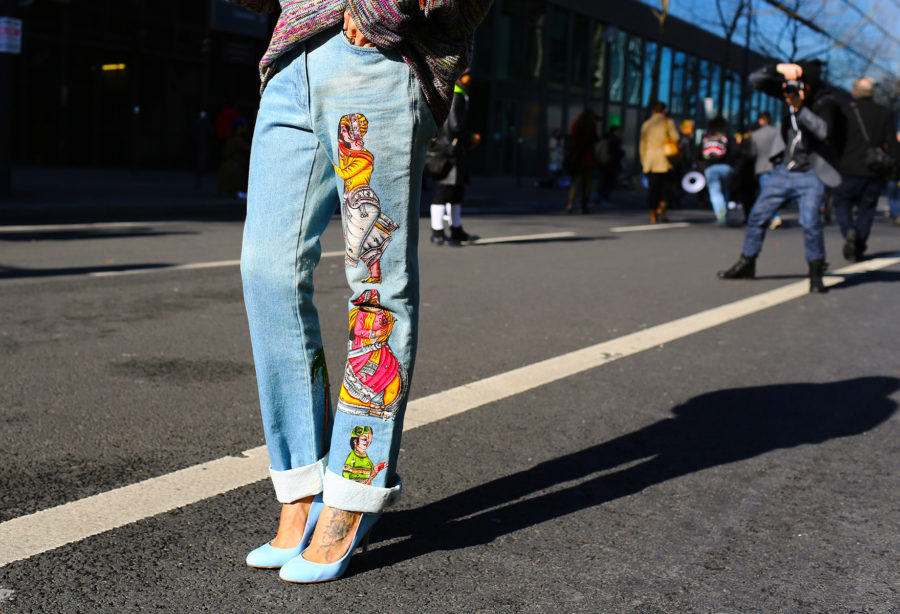 Photo by Pinterest
One of my favorite details that never fails to spice up a standard look is embroidery! And this year, my favorite denim brands have really leveled up with a combination of embroidered and embellished designs. Having a more elegant, intricate design on a classic silhouette is an easy way to change up your denim game. Naturally, floral embroidery is really prevalent in fashion right now and flows seamlessly with the season. I actually wore these loose fitting ones from Rebecca Taylor on a recent flight. I love how it pairs with a crisp white top!
…

…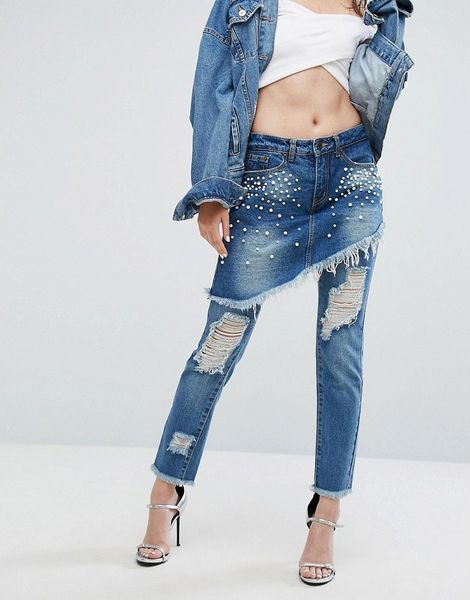 2. Layered
This tricky little trend isn't for everyone but your favorite celebs are already hopping on board (e.g. Gigi Hadid). It's the layered jeans trend. Whether you're looking at a skirt silhouette over jeans or tiered ruffled hems, denim just got fancier. The only caveat is sizes are so limited right now or prices are high, but you can easily recreate this look with a pair of skirt and straight leg jeans. I haven't decided if this is a trend I'll be rocking, but don't be surprised if you see it pop up on the blog.
…

…
Photo by Asos
3. Distressed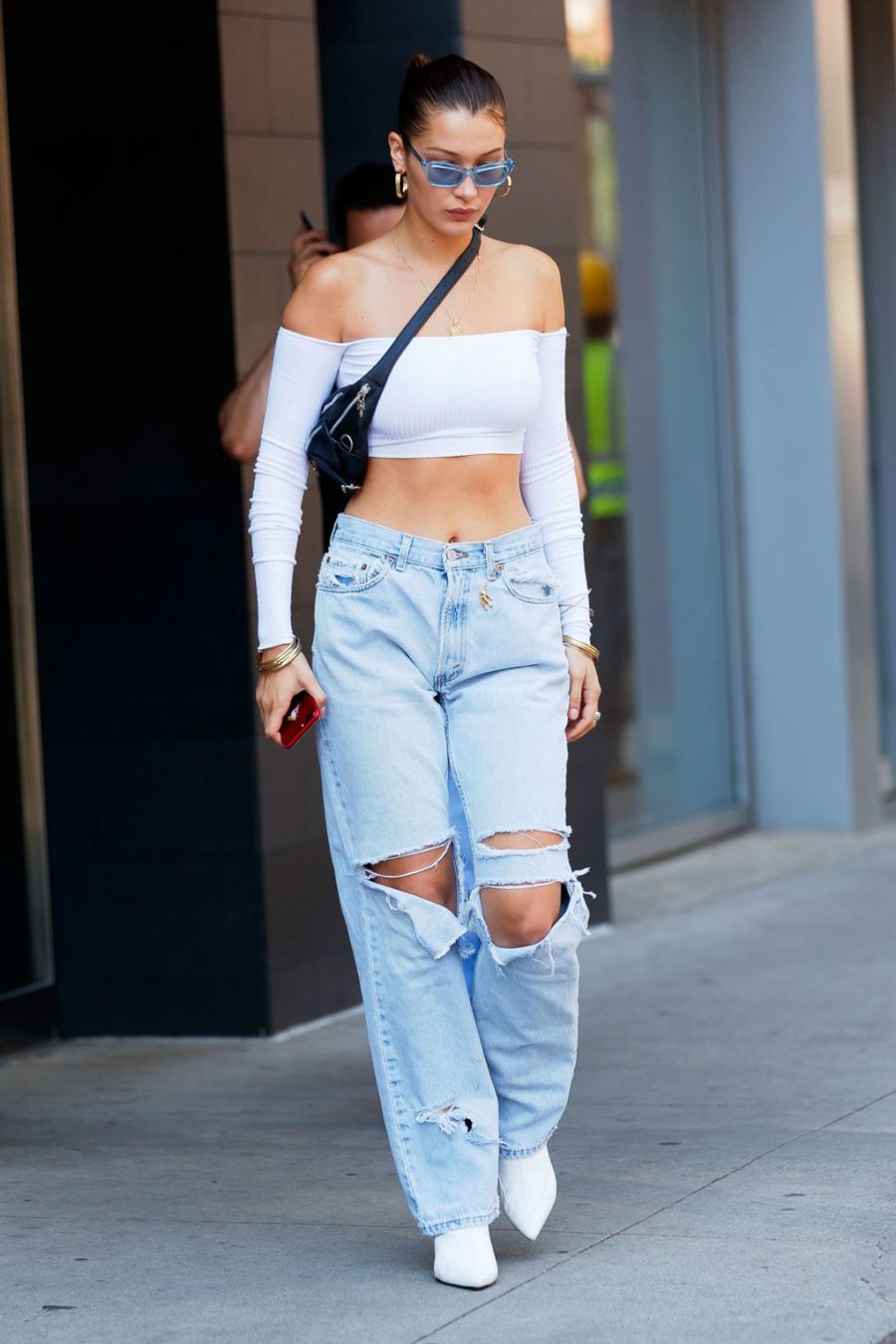 Photo by Getty
We cannot talk about denim without discussing distressed options! This is something absolutely anyone can pull off whether it is ripped jeans or distressed shorts. They come in many options but I have to say my preference is a distressed cropped with a notable cuff or a baggy, wide-legged one. It's perfect for all casual everyday looks – and you may even decide to up the ante by transitioning them for a night out. Trust me, a pair of ripped jeans can go a long way in your wardrobe.
…

…
4. Large Cuff
For a more subtle but still elevated look, try a pair of jeans with a large, oversized cuff. This particular detail is not too obvious but adds just that perfect touch to take your look to the next level. Large cuffed denim can be styled in a myriad of ways depending on the preferred look. In fact, the great thing about them is that you can treat them like you would a regular pair of blue jeans. I wore cuffed jeans on several occasions (here) and love that they look flawless with heels or sneakers.
…

…
Photo by Denimology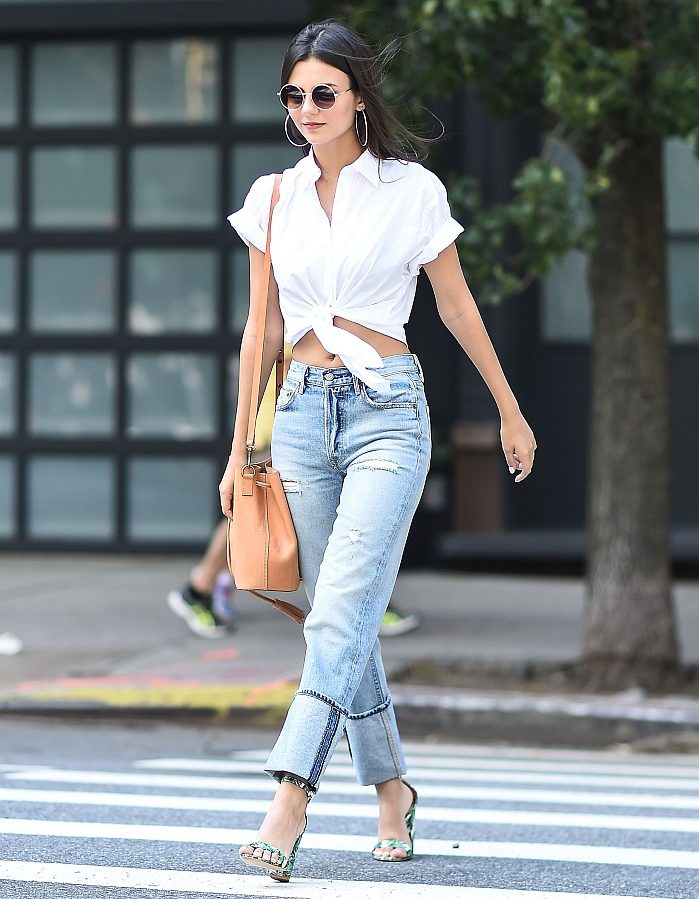 5. Full Length
I think a lot of people shy away from high-waisted, full length jeans nowadays because it is too reminiscent of the 80s. But, you just need to approach it in the right way. I love how Kate Moss pulls it off with a relaxed top and brown belt. It brings a bit of a vintage yet cool vibe. If you've grown tired of skin tight, body-hugging jeans, this is your new go-to.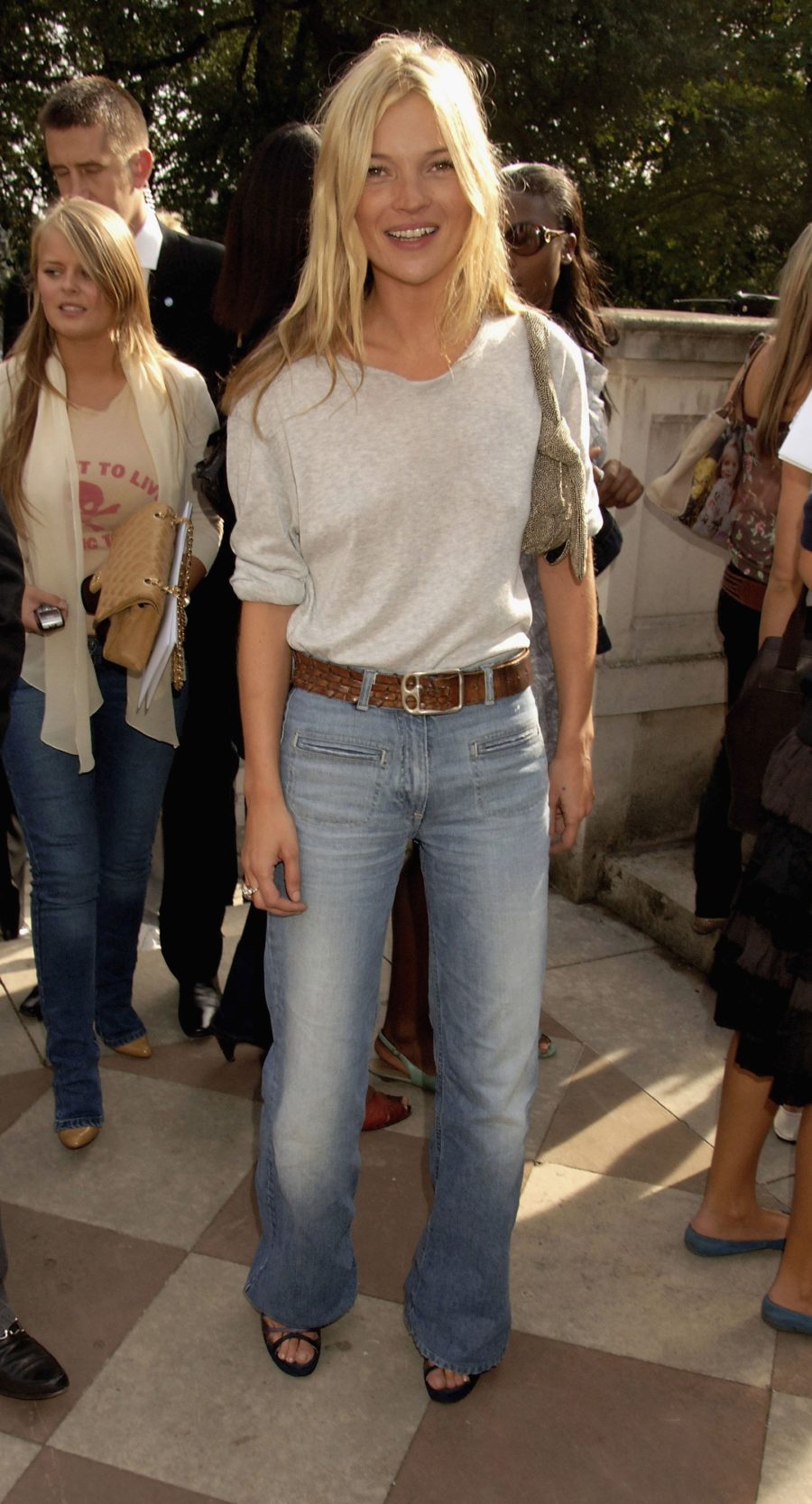 Photo by Vogue
…

…
What are your favorite classic denim styles with a twist?