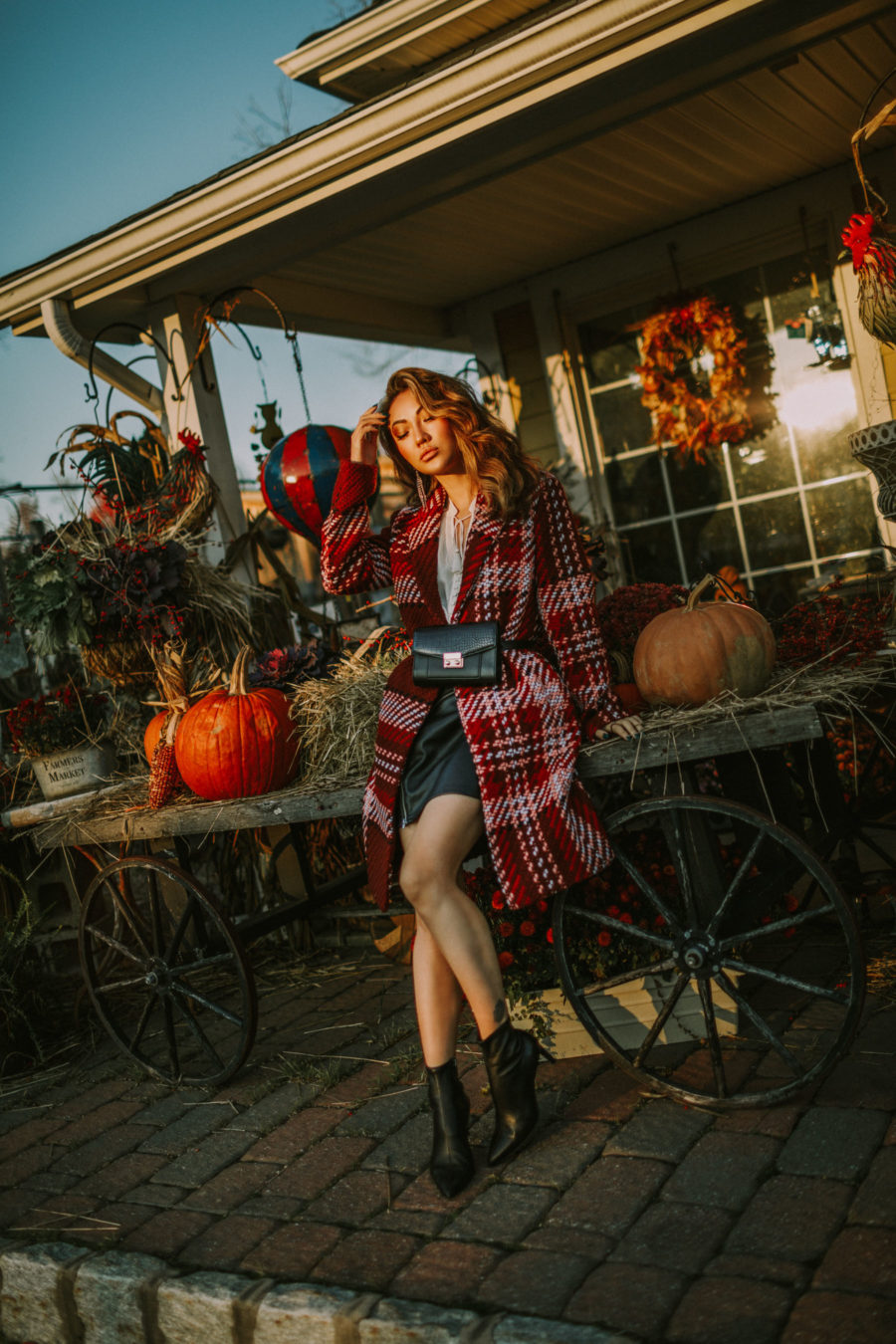 Express Plaid Coat | Express Lace Sleeve Blouse | Express Faux Leather Skirt | Express Statement Earrings | Express Belt Bag | Express Boots
O
ne of the trickiest parts of the holiday season is having the right wardrobe that's suitable for multiple events. I've come across so many situations where I've had to attend a business meeting, go to a special dinner, then head to an after party all in one day. It's been a long time coming, but I've finally mastered the art of day-to-night workwear. It's all thanks to 
Express
for unique and distinctly elevated pieces. I'm particularly fond of their
Edition Collection
, which basically covers all your desk-to-drink wardrobe essentials this holiday season. The high-end fabrics and luxe designs are sure to make you stand out. Below, I'm going to share 3 foolproof tips I use to take my workwear from office to evening – plus, the pieces I'm loving most from the collection.
…

…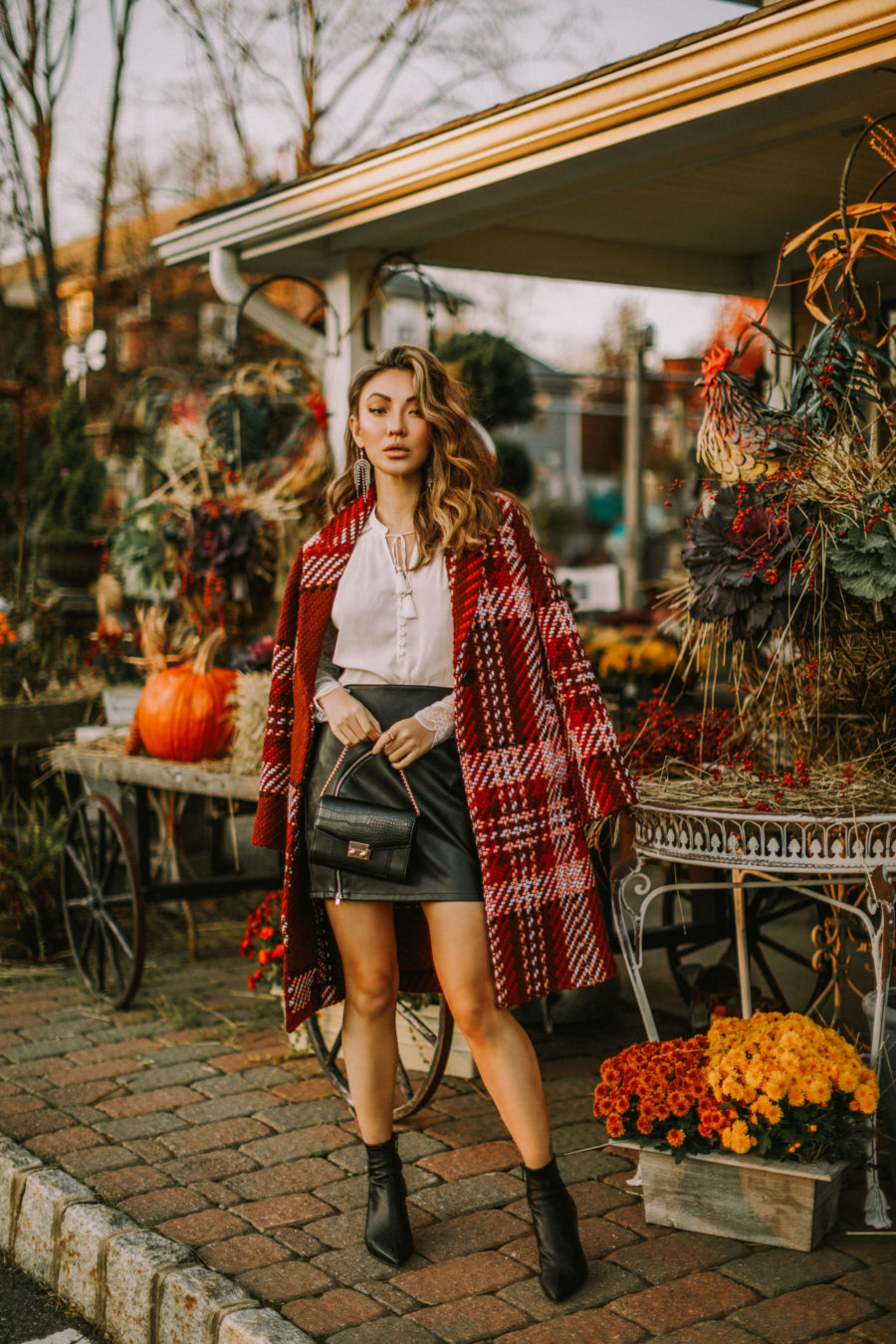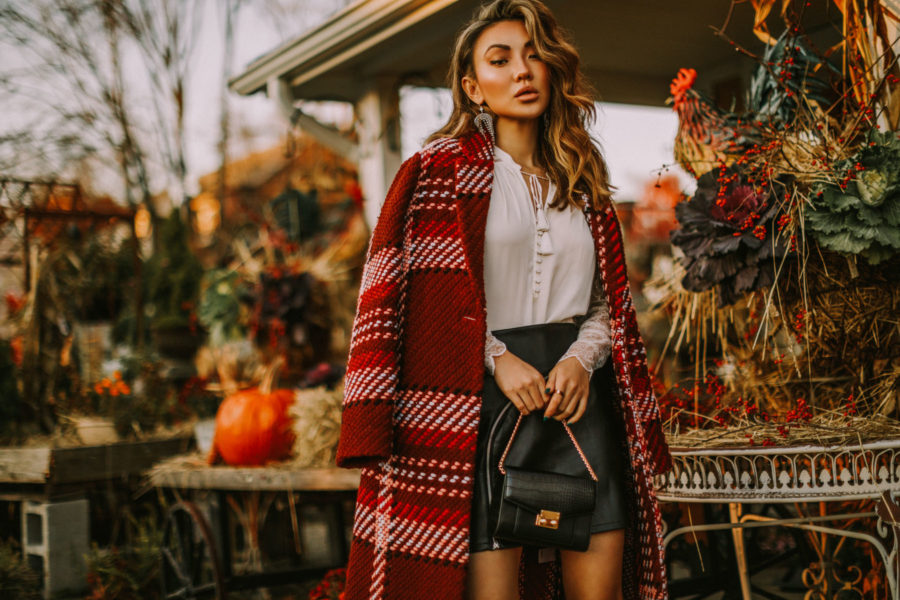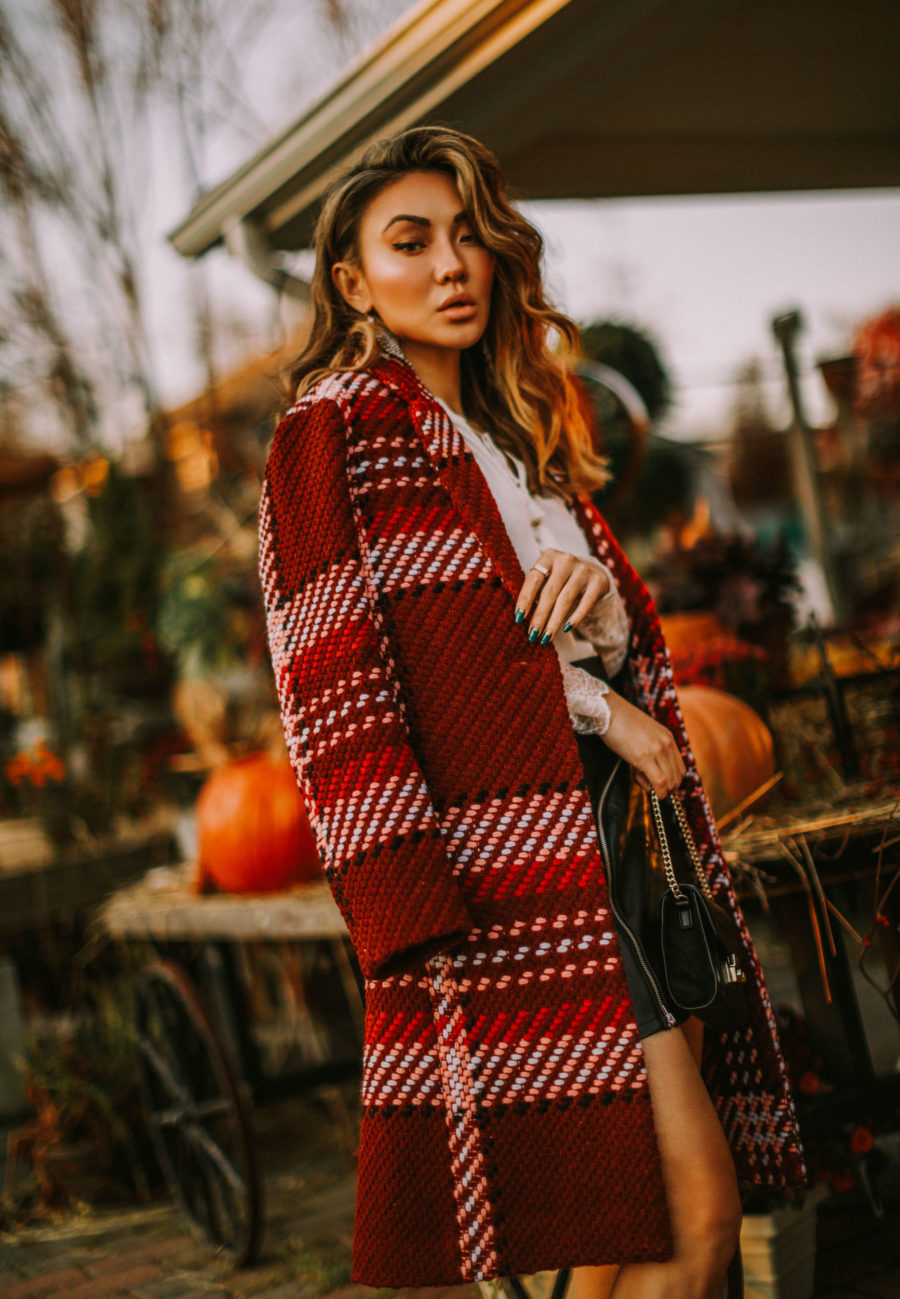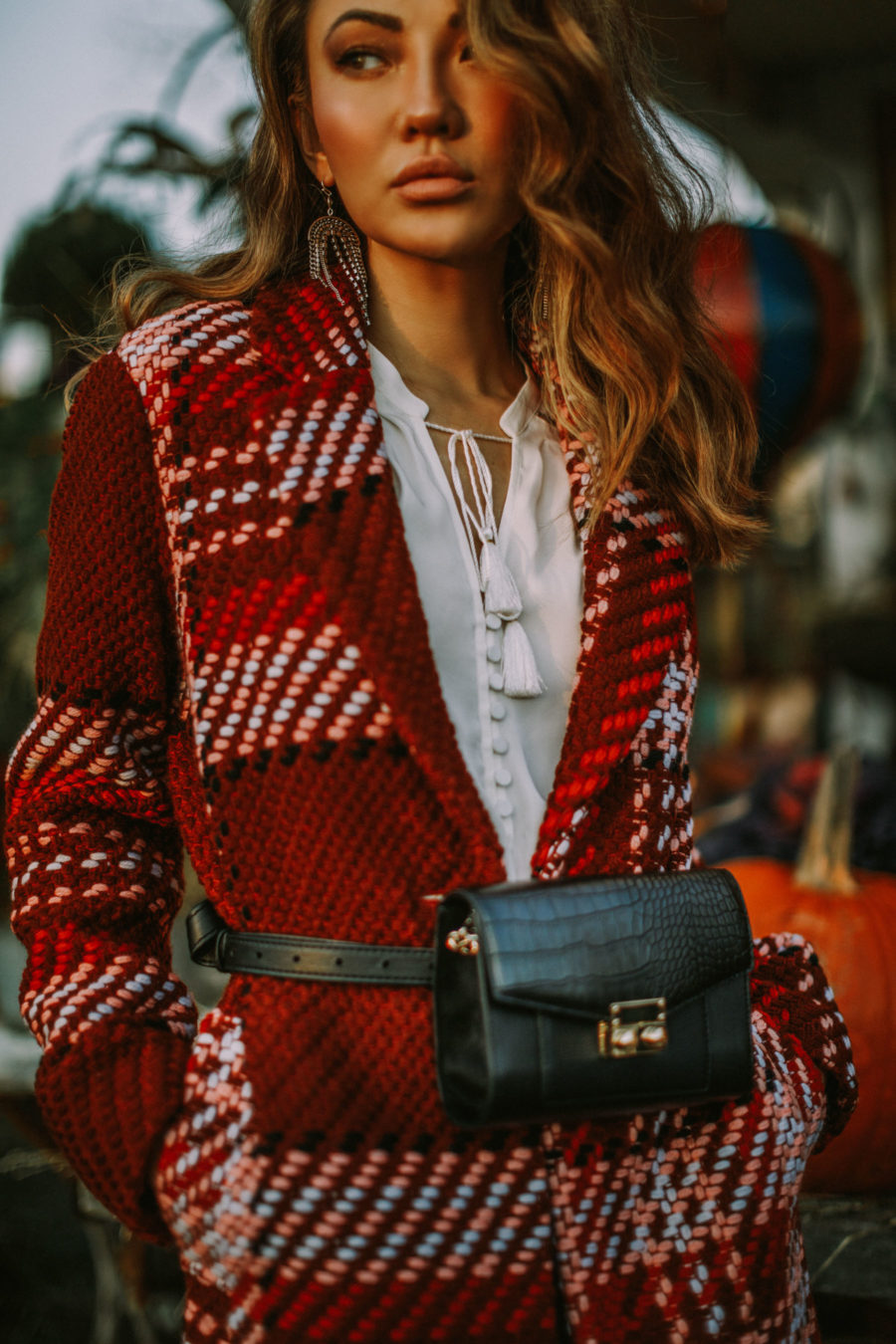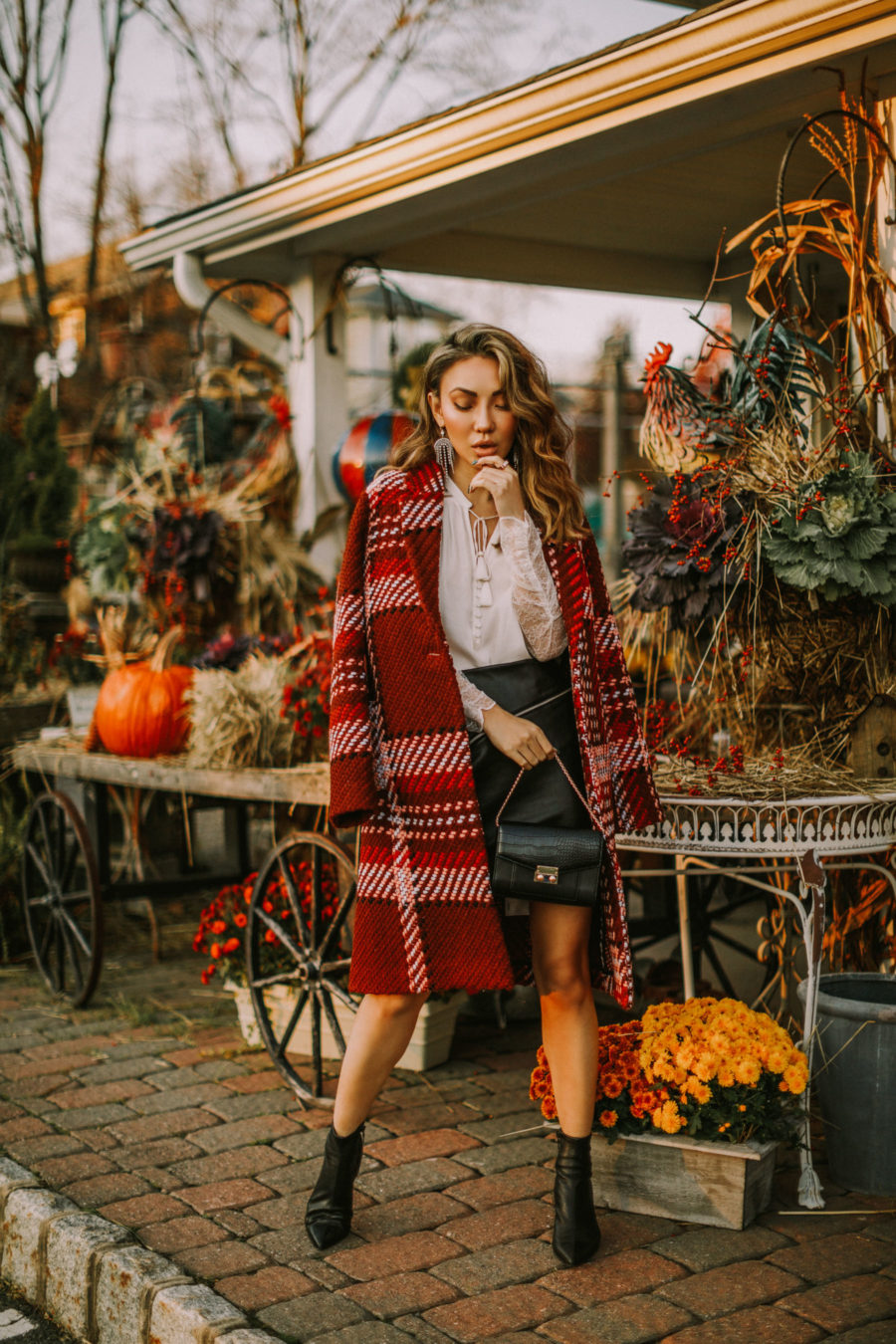 Wear Dark Colors
When dealing with several different events in one day, my goal is to keep my outfit changes to a minimum. One of the things that helps me achieve this is darker color clothing whether it's a skirt or blouse. Darker colors tend to look more professional during the day but can also be sexy for an evening look. Ideally, I'd go with a jumpsuit that's work appropriate underneath a blazer, then once dinner starts, I'll lose the jacket. If an outfit change is absolutely necessary, go with a velvet or lace dress that you can easily slip on or off.
…

…
Throw on a Tailored Coat
Outerwear is crucial since you really don't want to be lugging around two winter coats at the same time. A tailored coat ensures you'll polished for work but also put together at night. While I opted for plaid here, I also love darker jewel toned outerwear. To incorporate your coat into an evening look, cinch it at the waist with a chain belt bag like this one.
…

…
Accessorize Right
A few accessories go a long way during the holidays, and I don't think there's a better way to up the ante for cocktail hour than a pair of statement earrings. This is is a great way to break up a dark look or turn heads without a single sequin. I'm obsessed with the ornate stones of this one, but I also love the blingy rhinestones here.
…

…
Let me know how you manage day-to-night workwear during the holidays!

This post is written in partnership with Express. All thoughts and opinions are my own.
express