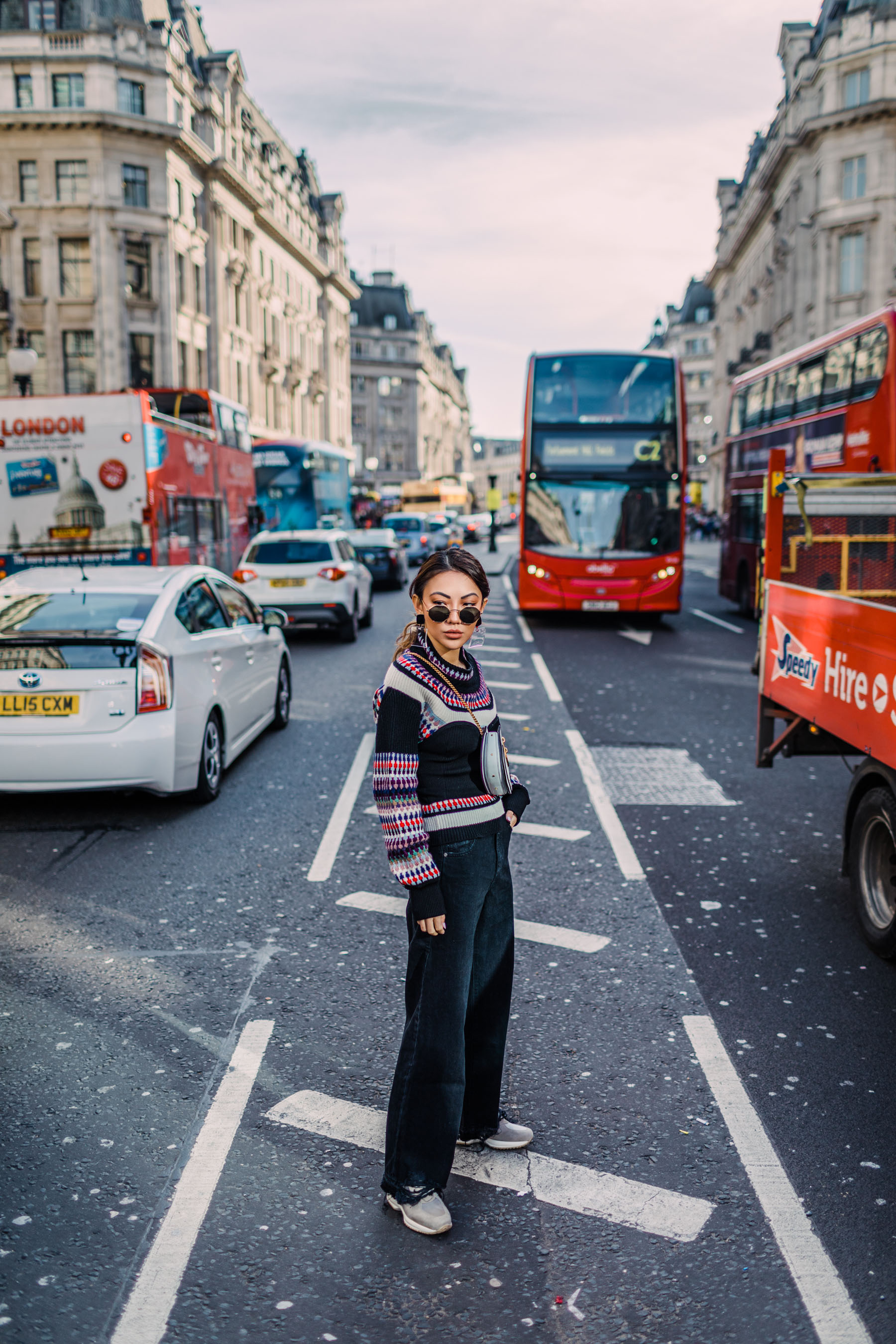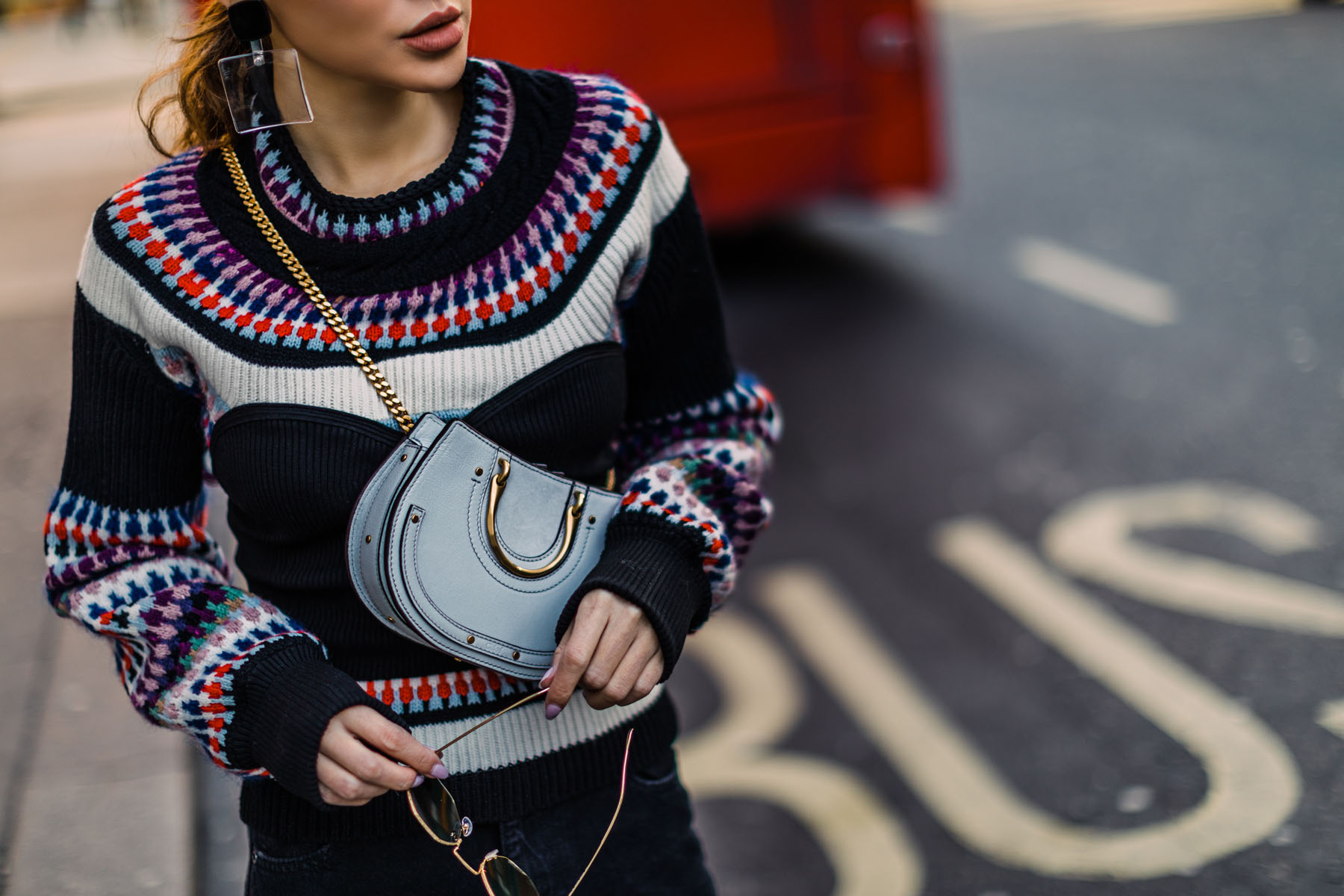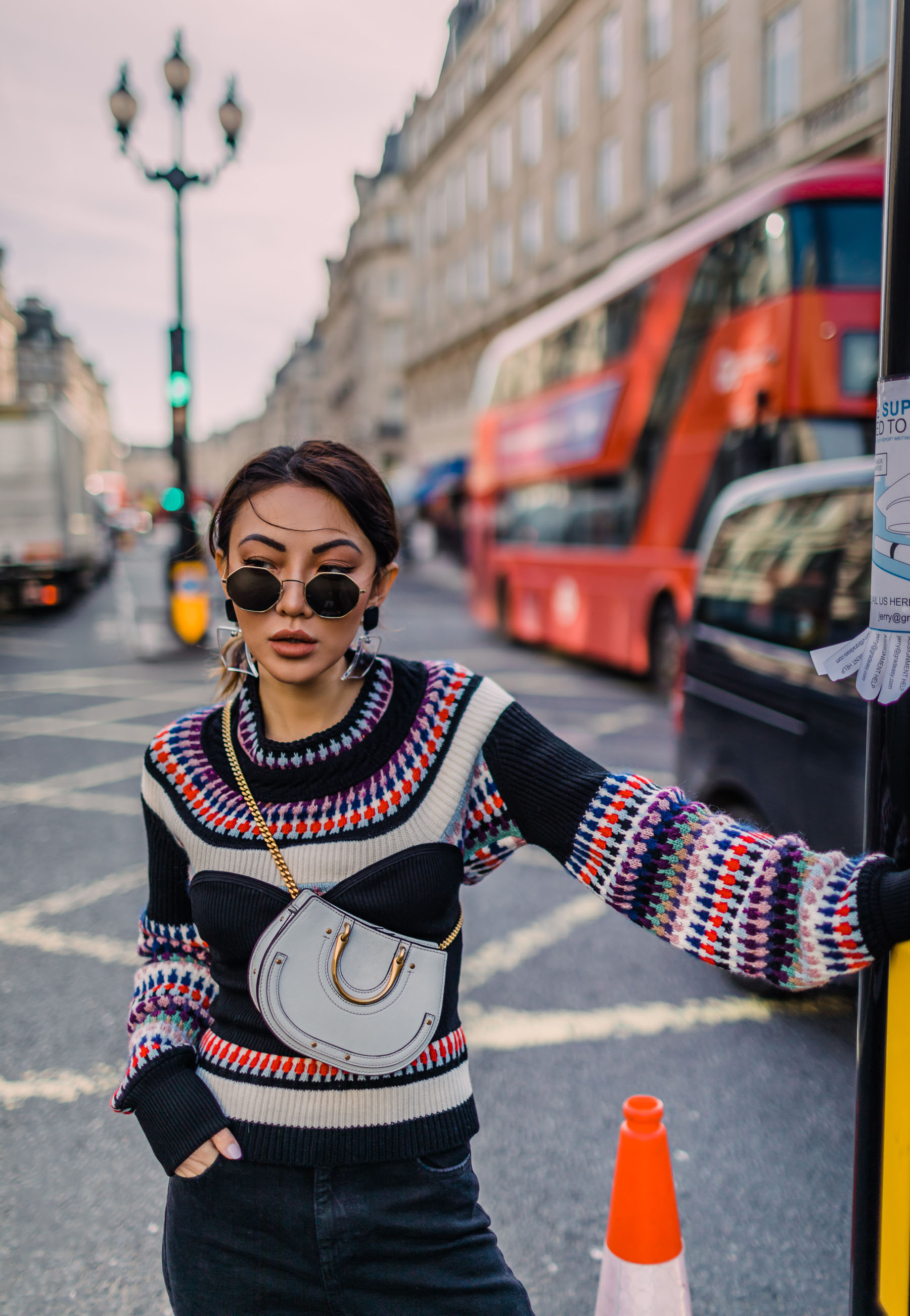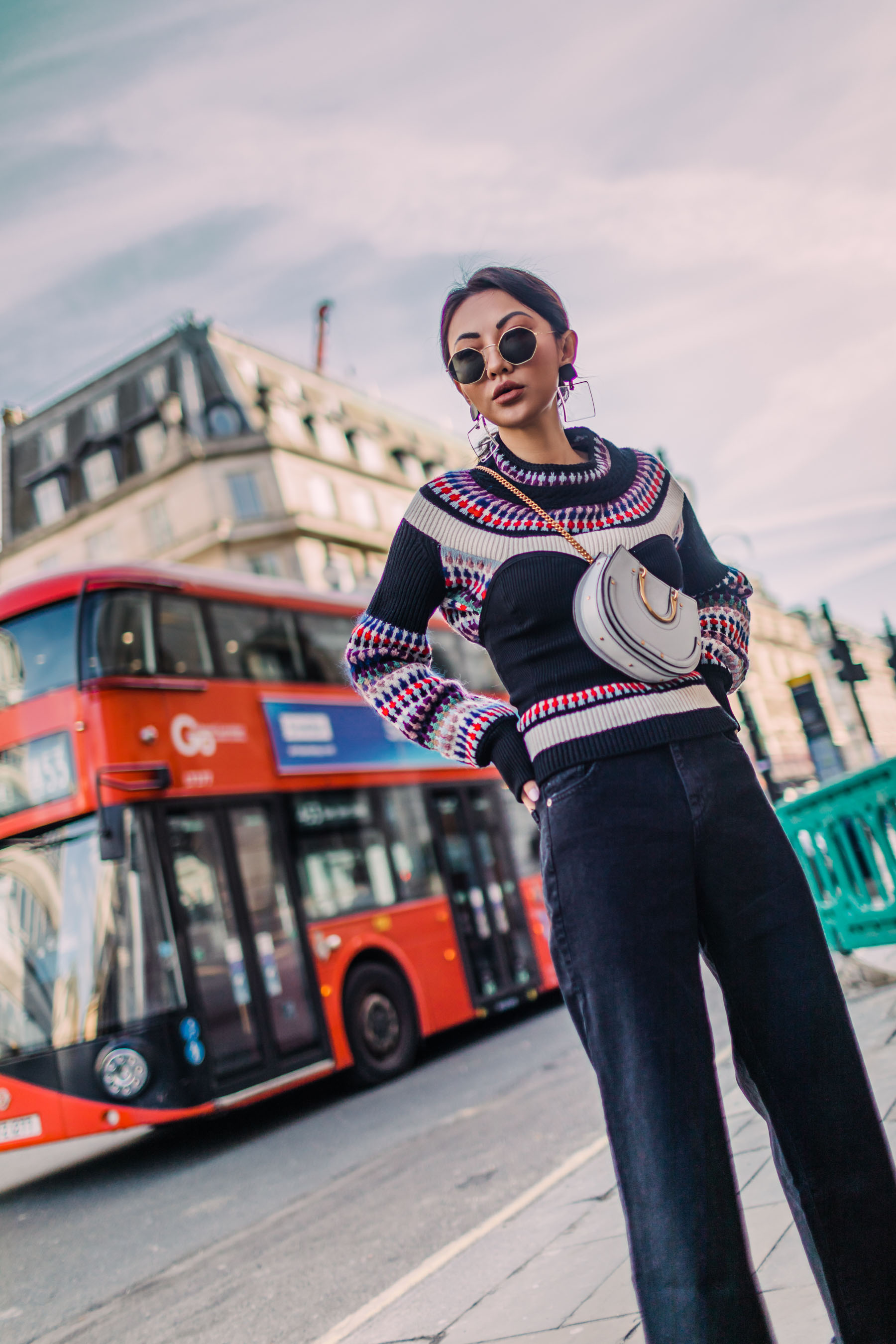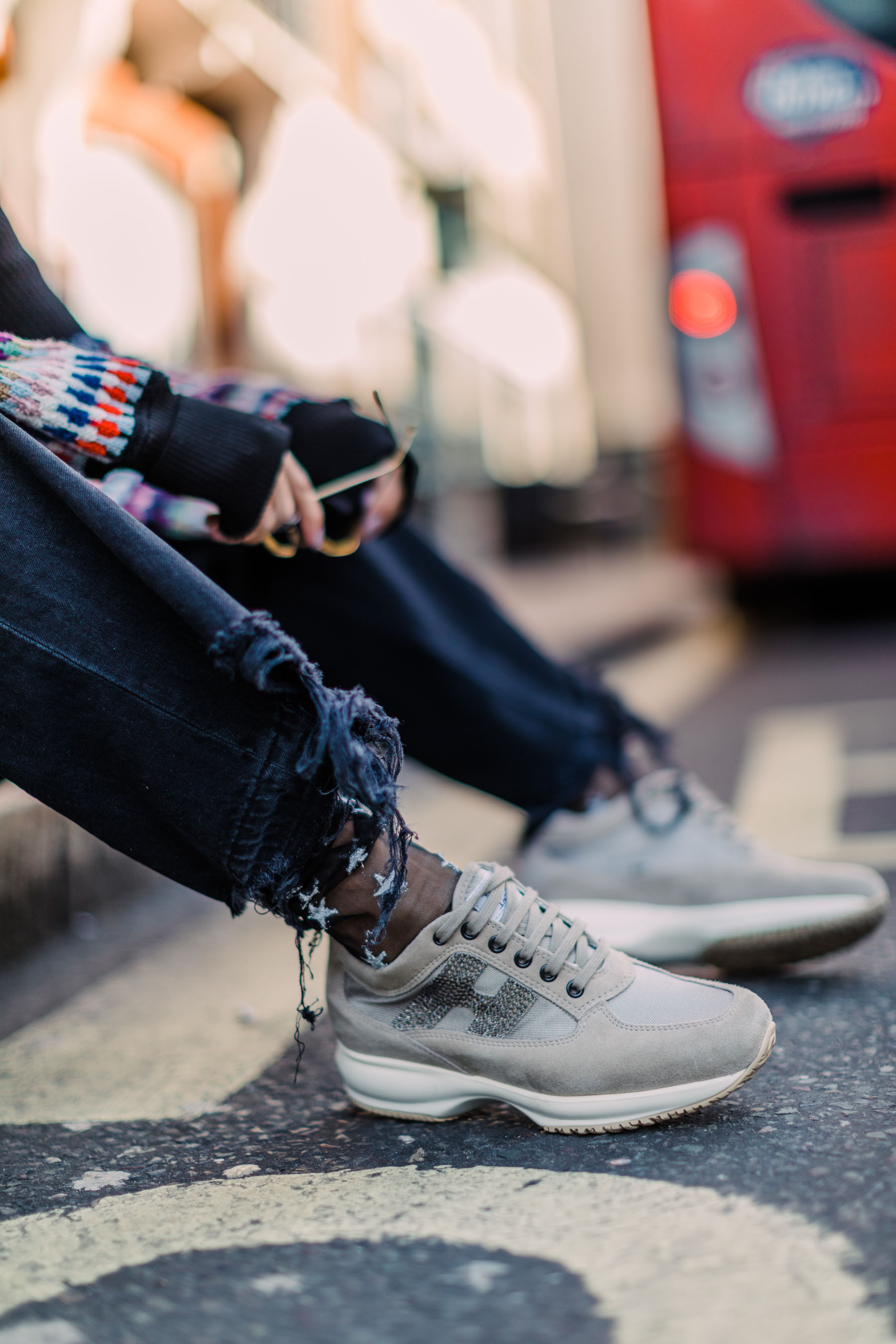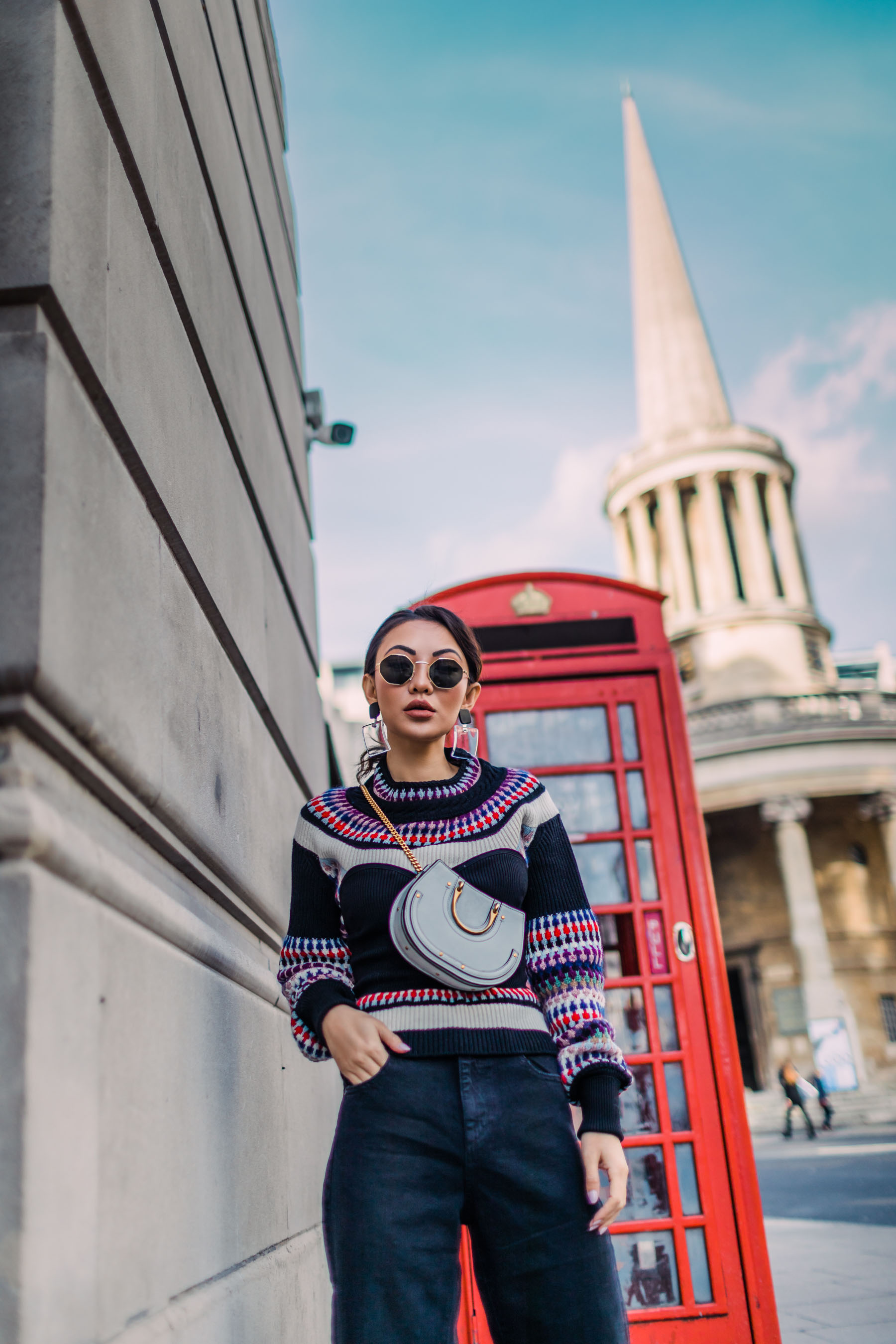 Burberry Intarsia Sweater | DL1961 Wide Leg Jeans | Chloe Belt Bag | Rachel Comey Earrings | Hogan Sneakers Illesteva Sunglasses (Similar, Affordable)
A
lthough I love sitting front row during fashion month and predicting the biggest trends of the season, I believe that a big part of
it is people watching on the streets
. That's why street style is such a huge ordeal. Fashion week is a great time to see what the top industry leaders and up-and-comers are wearing because it's what will become a hit in the months to come. One of the things I've been wearing a lot – and also noticed a ton this season – is the chunky sneakers trend.
…

…
It might be ugly at first impressions, but there's good reason why it's become so popular. I'll be sharing some tips for how to style the chunky sneakers trend.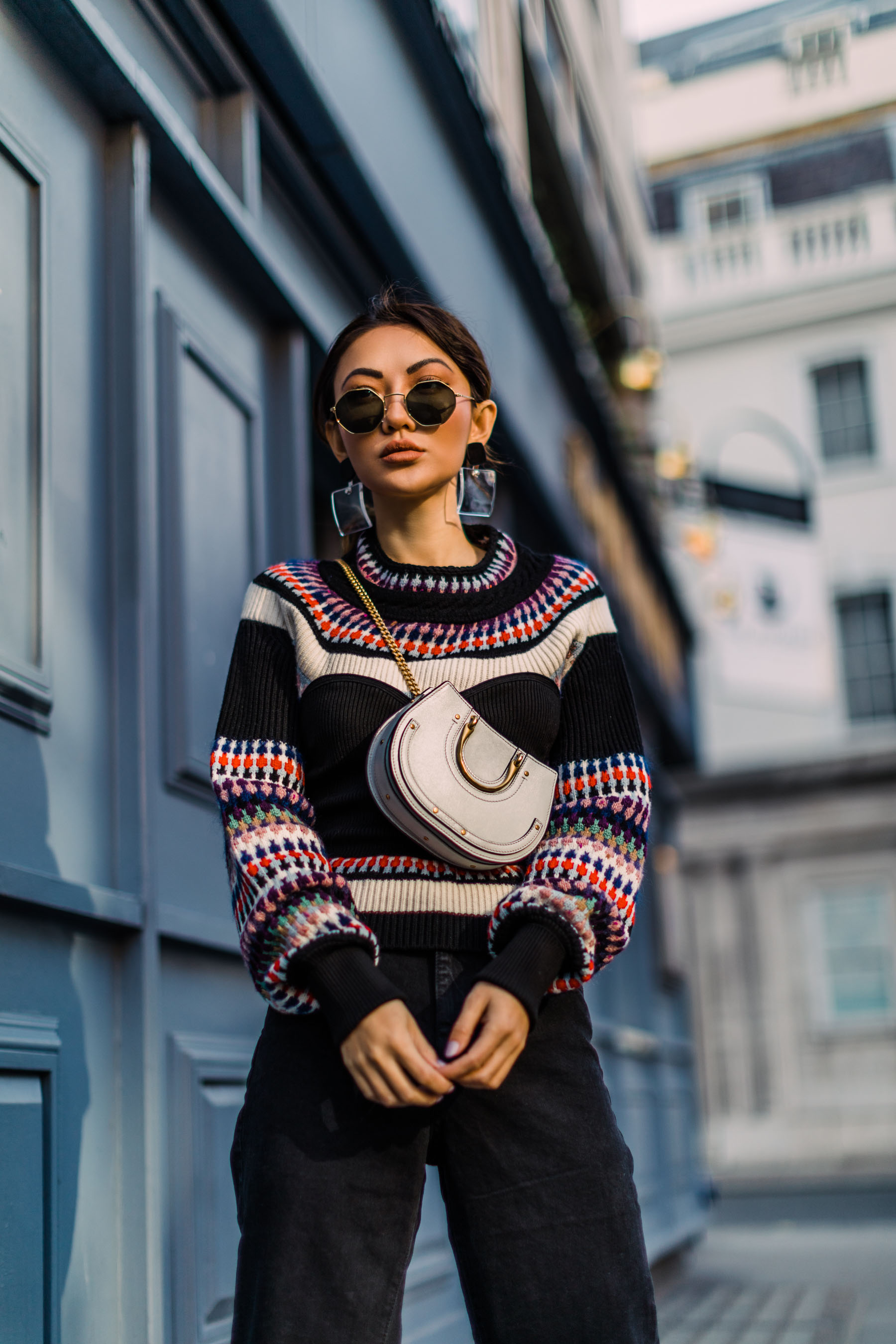 1. Wear it as you would normal sneakers.
The easiest way to style the chunky sneaker trend is to wear it as you would normal sneakers. That means wearing it with jeans as I did in this outfit. The bold intarsia sweater, baggy denim, and belt bag all came together flawlessly with these shoes. They were so comfortable for taking on London Fashion Week. I also love the idea of breaking up a denim on denim look with white bulky sneakers. For any basic look, these shoes add volume and interest.
…

…
2. Try a monochromatic look.
Because these shoes are becoming such a hit, they're available in all colors. One of the outfit trends I noticed during fashion week was wearing head-to-toe pastels. I was intrigued by the look of chunky trainers with a free-flowing pastel dresses or skirts.
…

…
3. Pair it with minimal styles.
This sneaker trend also looks amazing with clean cut, minimal pieces like a trench coat or a pant suit. Fashion week is certainly no walk in the park so I can't blame anyone for wanting to pare back on the layers and slip on a pair of sneakers.
…

…
4. Mix it with reflective materials.
Finally, my last tip for pulling off this trend is to wear it with high-shine fabrics like silk, vinyl, or metallic styles. It's quite a bold trend but when mixed with other bold styles, you end up with a juxtaposition that's interesting and effortless. The more texture you add the better, so top your look off with a teddy coat or a shearling jacket.
…

…
Are you digging this trend?