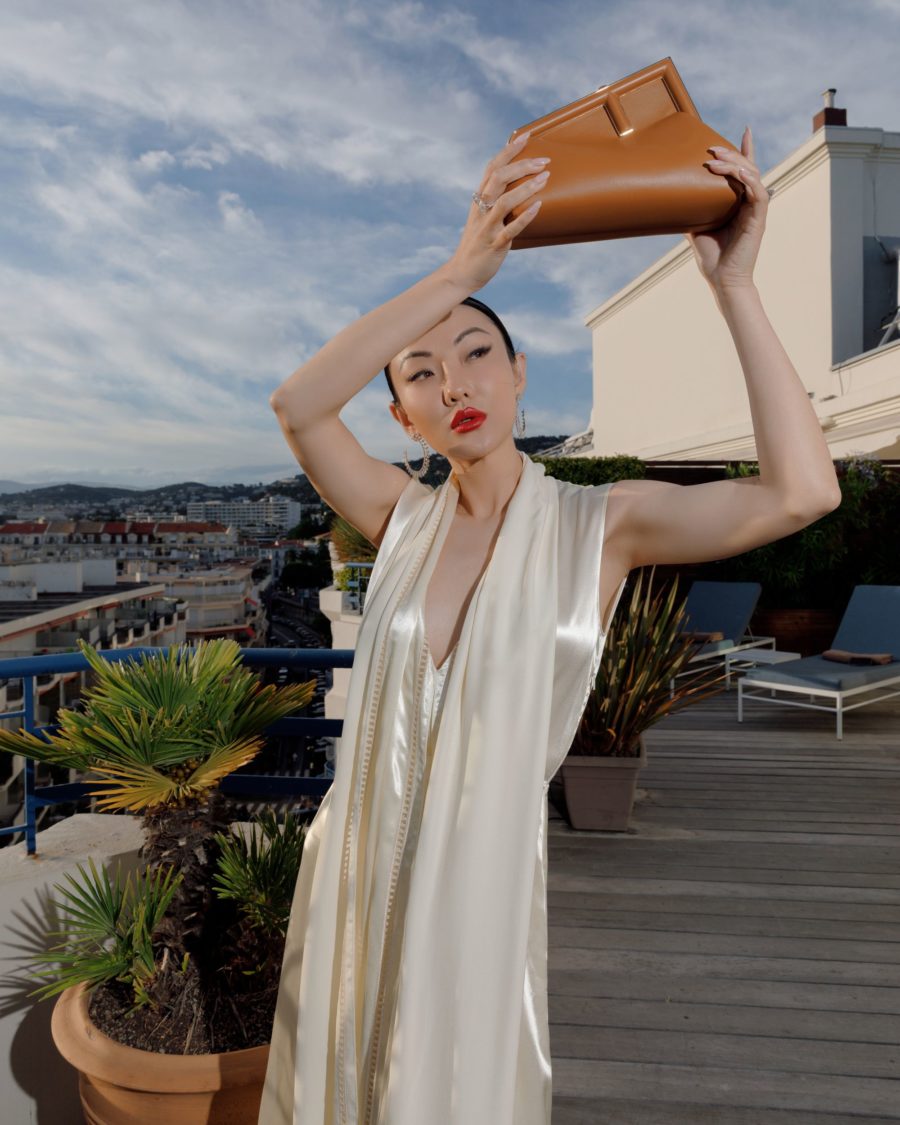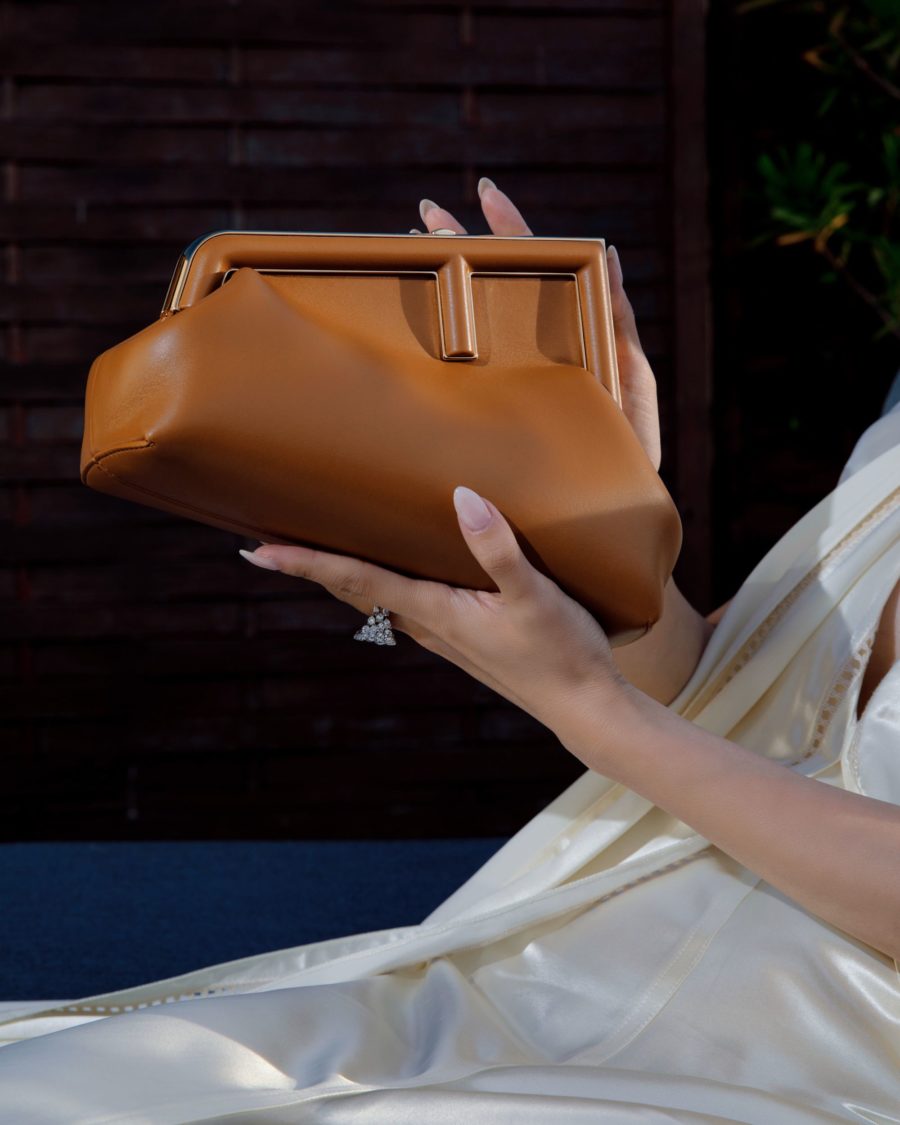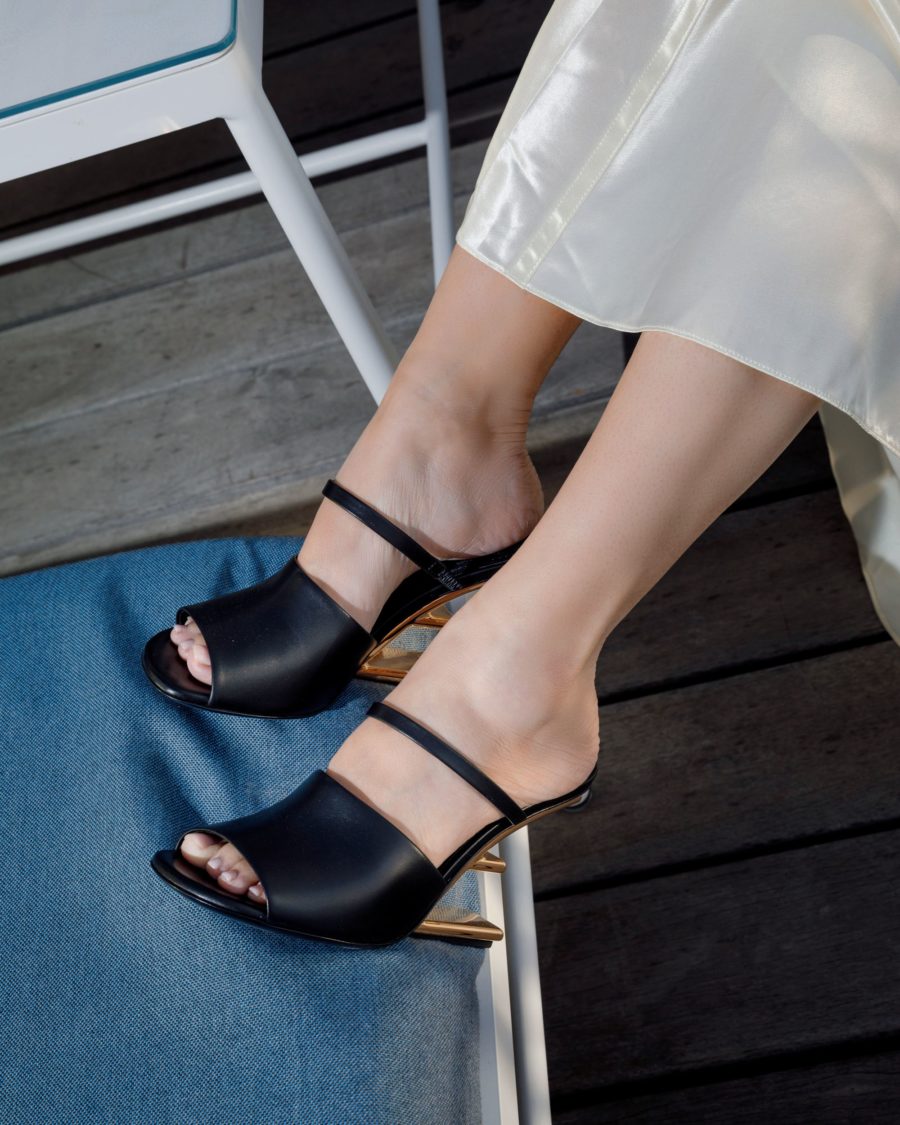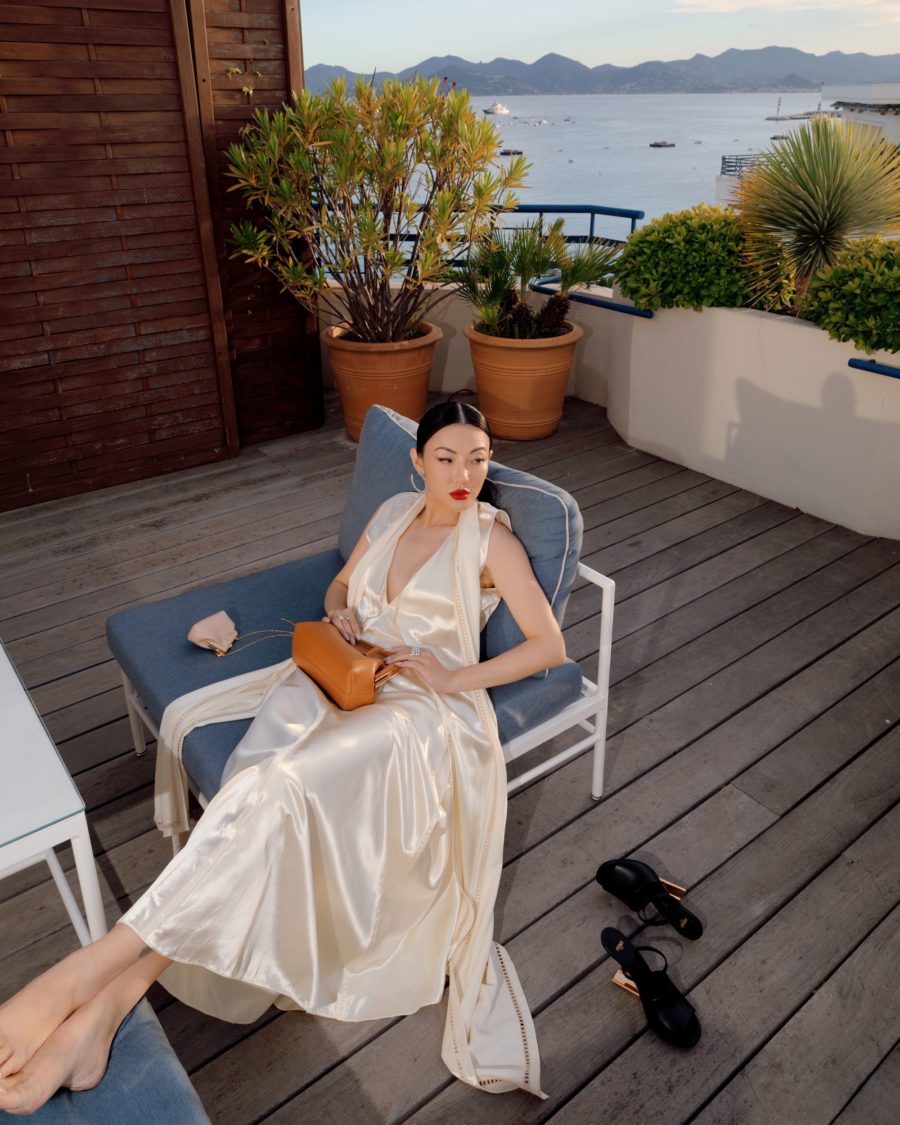 Fendi White Satin Dress | Ring Similar | Earrings Similar | Fendi Leather Sandals | Fendi Leather Bag Similar
T
wo weeks ago, my husband and
I gathered up our bags and jet setted
off to France for the 2021 Cannes Film Festival. After a prolonged year of quarantine, this was the event I was especially looking forward to! Once again, I was able to get my full glam on complete with a professional hair and makeup team and a plethora of luxe gowns that would make any sane person swoon. It truly felt good to get all dolled up again! I am so blessed it was for such a prestigious event. Each and every dress I wore made me feel like a million bucks. They deserve to have recognition beyond just an Instagram post so I wanted to bring them to the blog. So without further ado, here are my favorite fashion styles from the 2021 Cannes Film Festival.
…

…
A Yellow Moment
By far, the look that stole my heart was this stunning dress from Tony Ward couture. It featured a strapless bustier mini dress with the most elaborate, ruffled train that fluttered out in waves behind it. This look alone truly made me feel the closest I have ever felt to royalty. The top of the dress had this inlay of crystals at the bust. Therefore, I opted for some equally sparkly heels and gold statement jewelry. I skipped on the necklace but these drop earrings framed my face and managed to pull the whole look together! This is the look I would 100% wear around the house because I loved it so much!
…

…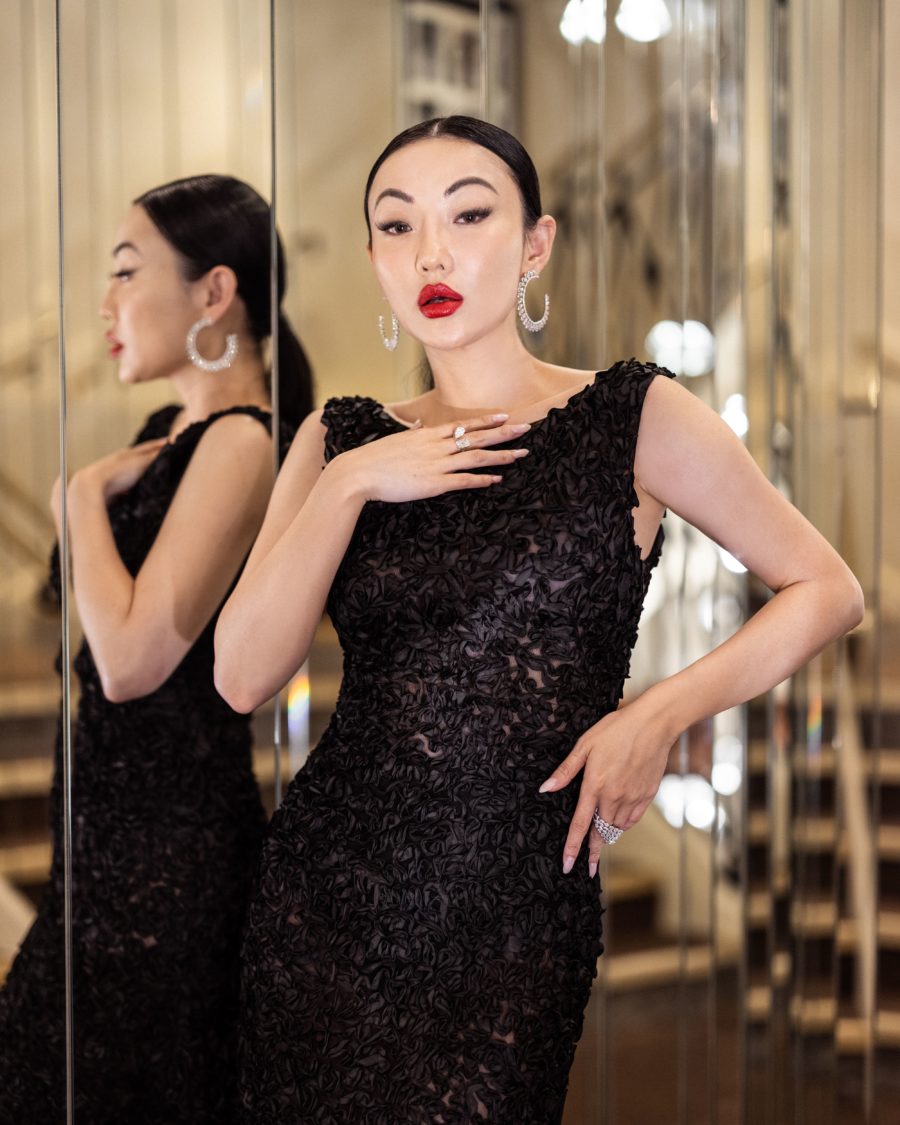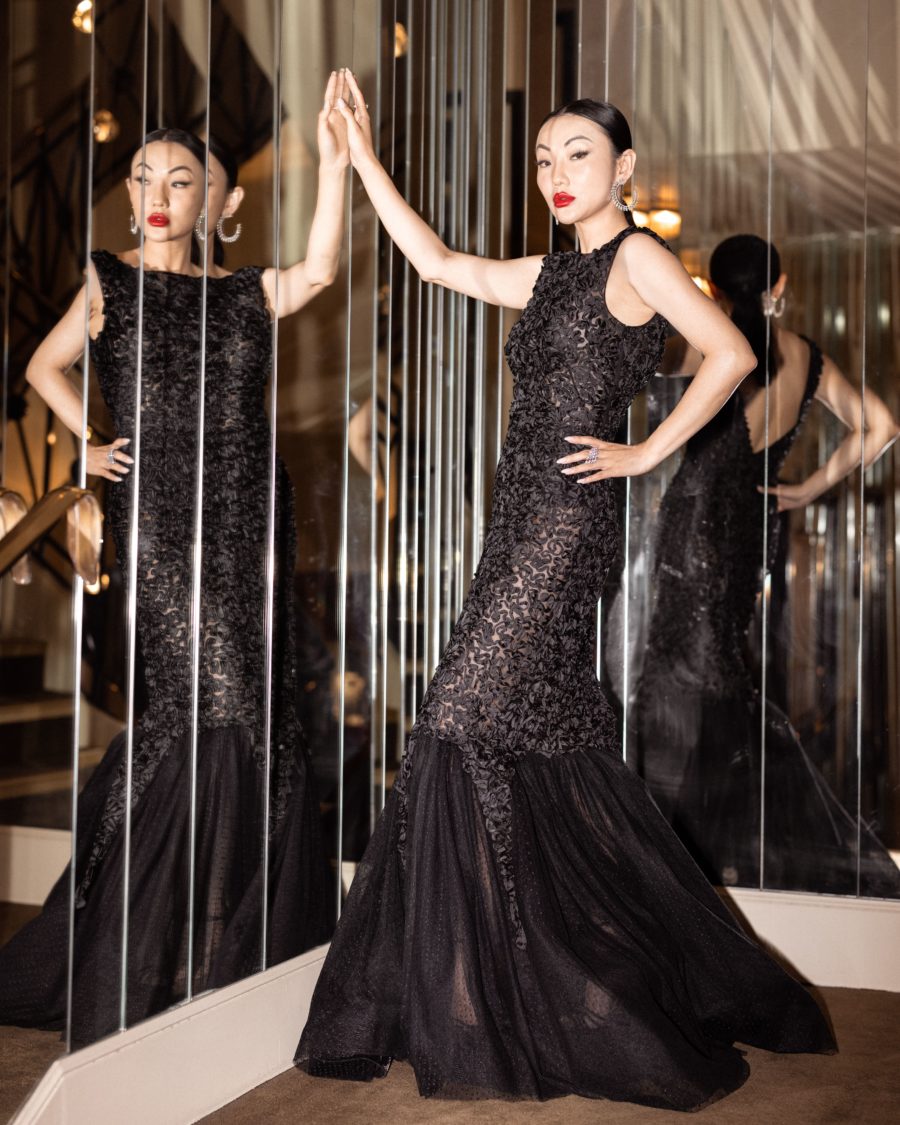 Retro Glam
I also had a retro Hollywood glam moment in the midst of the Cannes festivities. I wore this look to the premiere of "The Story of My Wife" – a Hungarian romance story that I highly recommend! My black mermaid gown was from Alberta Ferretti. What I admired the most about this piece was the texture carefully inlaid from head-to-toe. Of course, you know I had to go full vintage-inspired with the classic red lip and the most magical jewels from Piaget. This one definitely stood out to me as memorable because it is a formal look that can live on for years to come!
…

…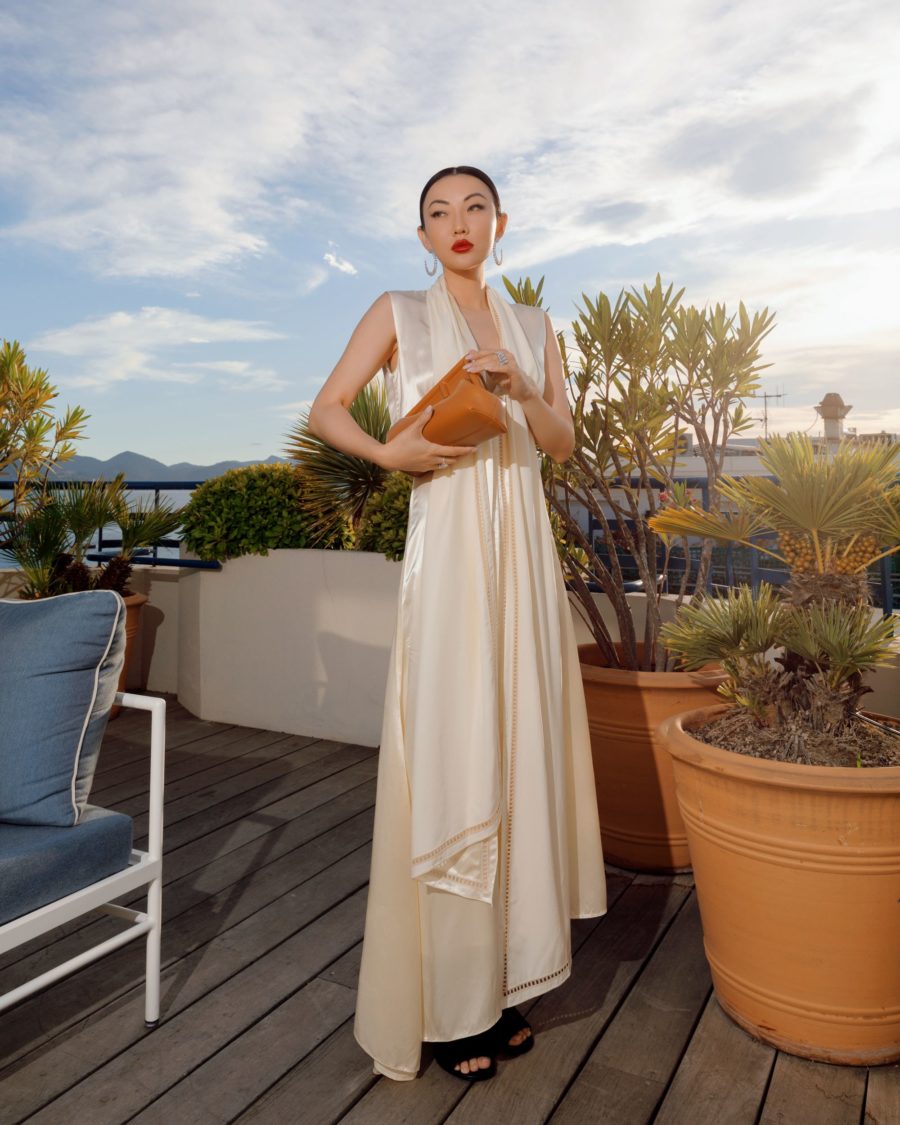 Elevated Neutrals
You do not have to wear a bright color to make a red carpet statement either. For this look, I have Fendi to thank for getting me glammed up. My dress was the dreamiest, creamiest silk number that I thought was so incredibly refined and fit for the film festival. I loved the elongated necktie that flowed from the collar down to the floor. Of course, my absolute favorite part of this look was the accessories. The new Fendi First bag in brown was absolutely breathtaking. I used it as an oversized clutch. To finish it off, the matching Fendi First sculptured heels were modern and striking.
…

…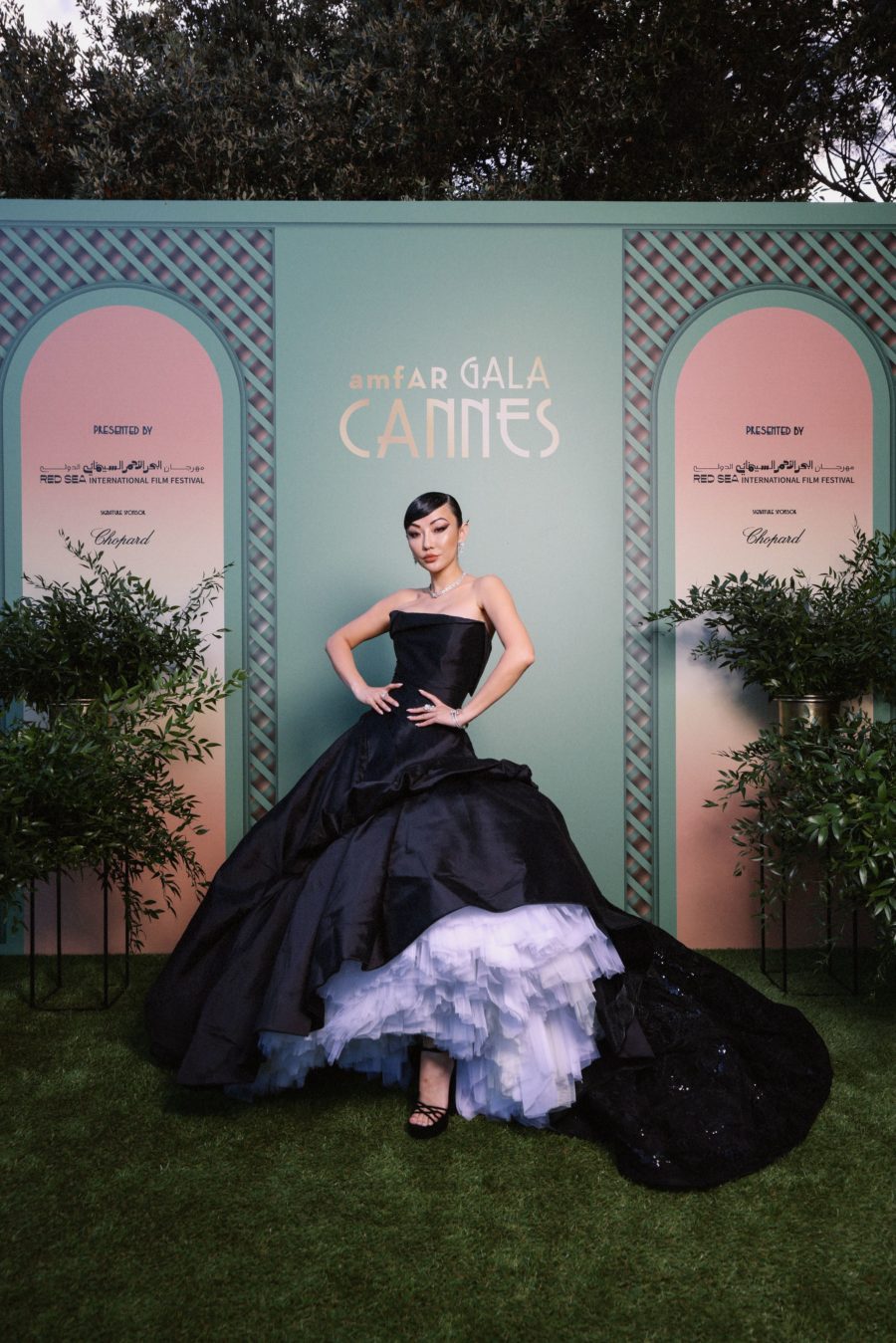 Black Swan
For the final night of the Cannes Film Festival, I knew I wanted to go all out. After all, it has been so long since I really had the opportunity to do so. What better way to end the festivities than with this Nicolas Jebran ball gown reminiscent of Black Swan. It is one the most extravagant looks that I have worn since the inception of my career! It was incredibly voluminous with the layers of luxe tulle that allowed the skirt to billow out. The skirt itself featured this gorgeous hand embroidered sequined pattern that added a subtle touch of shine. This was also my favorite hair and makeup moment because it was more glam and smokey than my usual!
…

…
Which Cannes Film Festival 2021 fashion style is your favorite?