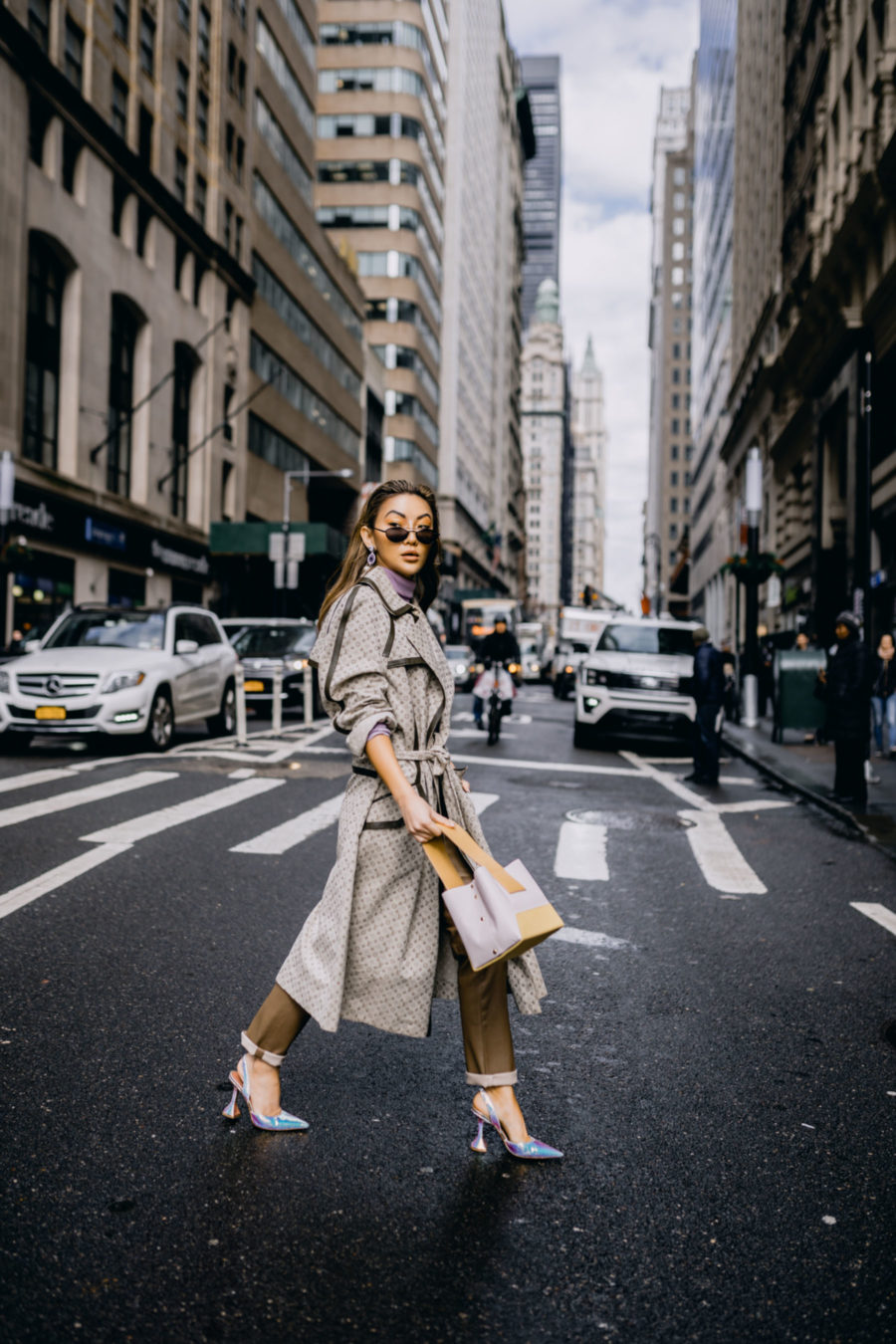 Louis Vuitton Trench Coat Similar | Lavender Turtleneck Similar | Joseph Trousers | Amina Muaddi Heels | Yuzefi Bag | Earrings Similar
R
unway or the street? It's one of the fashion world's biggest dilemmas. Unlike what you're seeing on the runway, street style ensembles are the outfits the fashion set have shopped, planned, packed, and finally rocked to and from the beautiful shows, events, and parties. With
NYFW behind us now
, here are the biggest street style trends of spring 2019 you can cop and start wearing right now!
…

…

Trench Coat
Another incredibly prevalent item I kept seeing everywhere — trench coats! And what a magical piece it is, just one article of clothing and you'll be the most on-trend girl in the room. It's perfect for the upcoming spring weather too – being styled with statement shoes and attitude.
…

…
Suit up
Female empowerment has been a theme around the world in 2019, and fashion week has its say too. No longer borrowing from the boys but making it our own, suit sets with unexpected patterns or silhouettes have been incredibly popular this season. Plaids of many colors, bright monochrome, or neutral tone suits are getting belted jackets or an oversized blazer with trousers that showcase a wide leg silhouette, flares, or an oversized crop that hit right at the ankle. A very polished aesthetic with its own personality.
…

…
What to hair
This is a fun little trend we haven't really seen much of until recently. Hair accessories of all kinds are having a moment, with clips, statement barrettes, headbands, bobby pins, or bows spotted all over the most stylish two weeks in Manhattan. Whether it's a whimsically oversized vintage clip, a bow tying off a messy French braid or ponytail, or literally statement accessories, NYFW has chosen the next "it" accessory. The focus is all on adorning your hair with schoolgirl flourish and enthusiasm.
…

…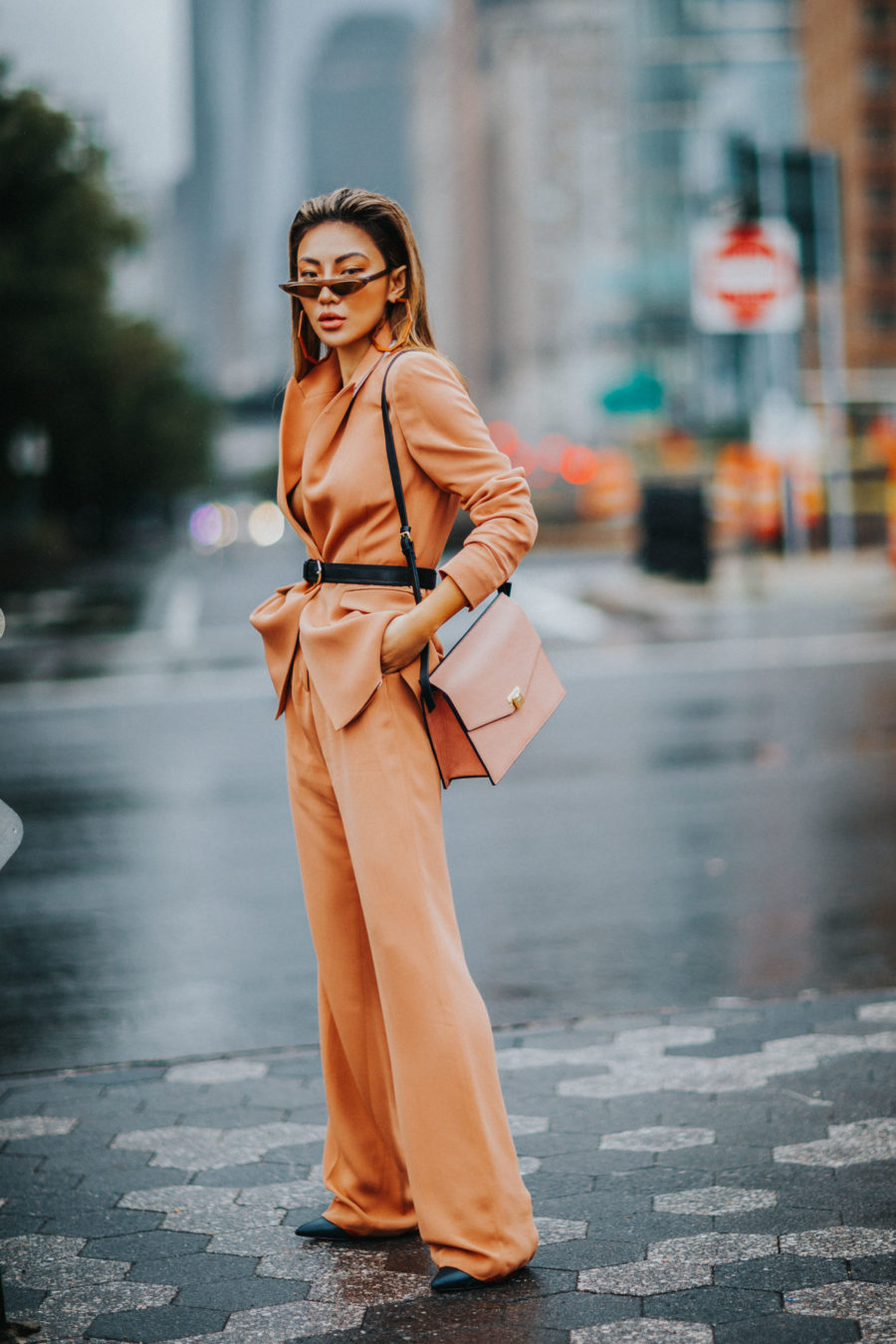 New Nudes
From camel to beige and soft nudes, neutrals probably were the most popular monochrome palette of fashion week. I saw it splashed with lilac, orange, and beautiful sea foam greens, which I adored! Of course blue is still having a moment. Sometimes embracing a playfully discrete contrast or using patterns like plaid or animal were used to add a subtle visual variation for the eye.
…

…
Which of these trends will you be wearing soon?