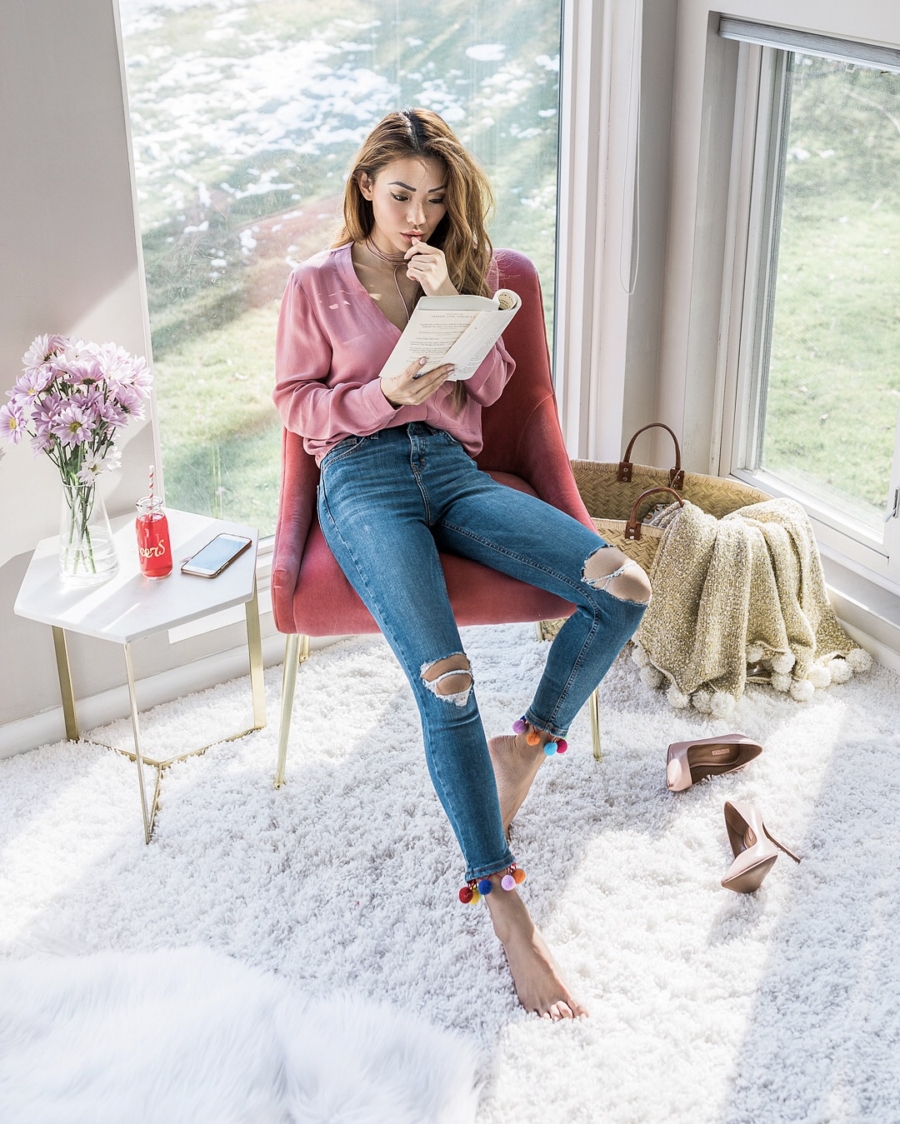 Pink Blouse Similar | Topshop Pompom Jeans (Sold out, Similar) | Nude Pumps Similar | Woven Tote Similar
F
irst off, I'm so happy you guys have been enjoying
my blogging tip series
. I wanted to get a little more personal today and share the biggest blogging mistakes I made when I first started. But before I do that, I want to assure you that no matter where you are in your journey, persistence and patience are key. I don't know that I would consider myself one of the most successful bloggers out there, but I've had my fair share of wins. They didn't come without errors on my end though! So if you're feeling stuck, I hope you find comfort in knowing I was once there too!
…

…
Let's not waste anymore time and get right into my biggest blogging mistakes and how you can avoid them.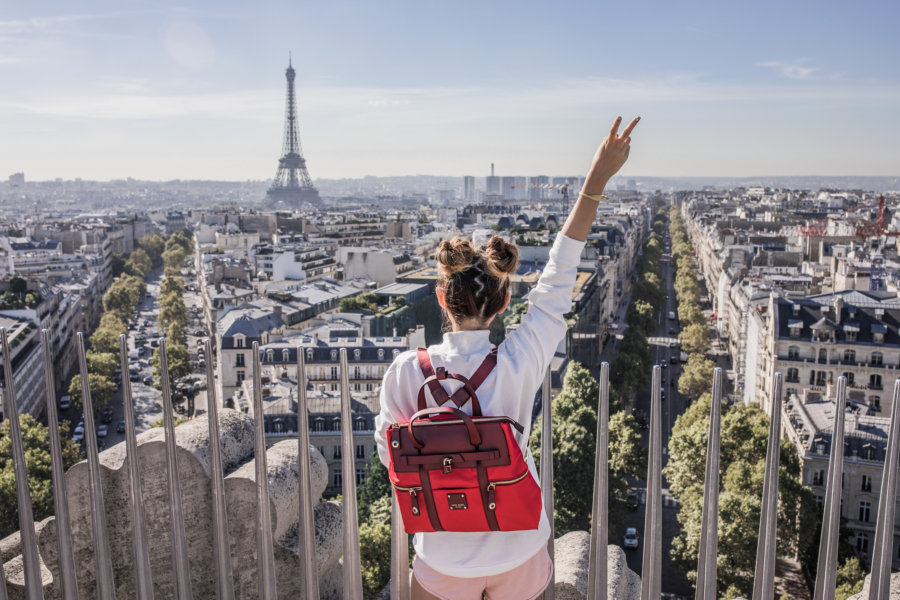 1

Not having a vision
My first mistake was not having a clear, specific vision on what I wanted my site to be about or what I wanted to create, which can lead to a slew of problems down the road. For instance, wasting money on various themes and resources that you don't need – and changing your mind constantly when it comes to content verticals, design, or photography filters. Have any of you been guilty of this? Don't worry, me too!
What happens when you don't have a clear vision is that it disperses to every part of your business. And when you're confused, so is everyone else who visits your site or brands you want to work with. It wasn't up until two years ago that I started to refine my vision – and I rebranded my blog as a result. This year, I started this new blogging resource vertical as a means to give back. And the results? A rise in quality engagement! It's been a lot of work and has taken a lot of time, but it's all been worth it. Now don't confuse this with a vision that doesn't evolve because it certainly will and has to as you grow.
How to avoid this?
Start with a purpose – perhaps a solution to a problem in the marketplace (or influencer space) – and craft a story that becomes your best pitch.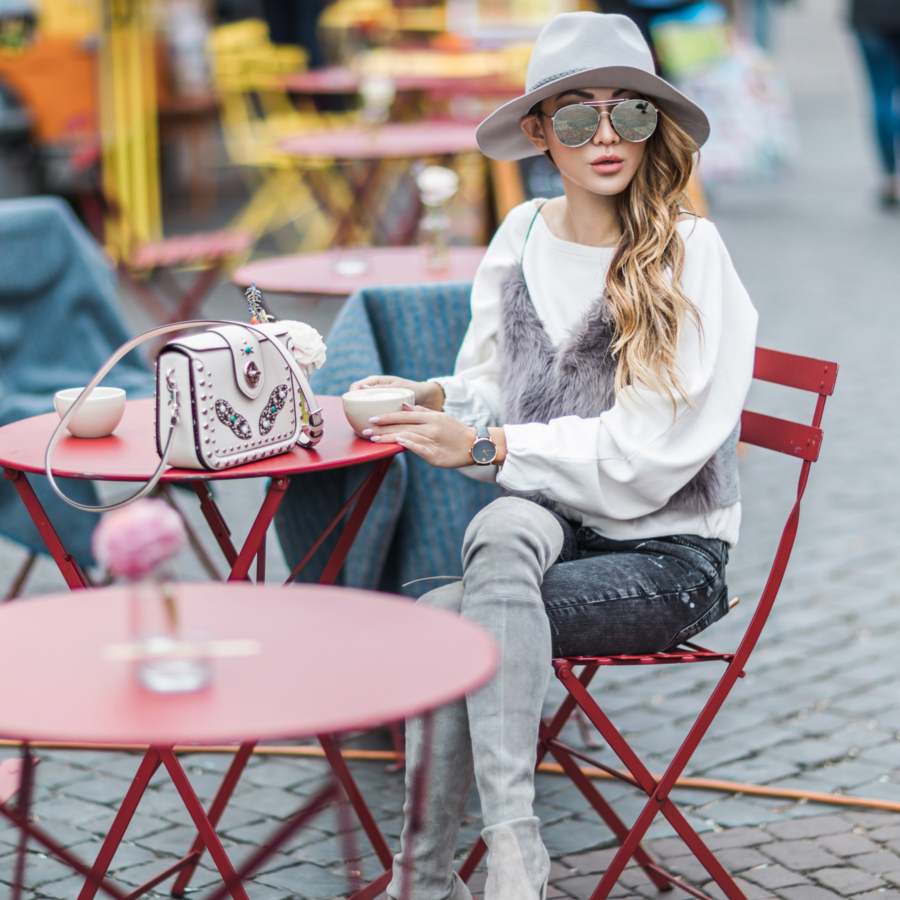 2

Not creating and utilizing an editorial calendar
The second mistake is lacking consistency. Creating fresh, new content regularly is crucial if you want to keep readers coming back. And I'm not just referring to posting for the sake of posting. How can you ensure that every piece you publish is up to par with your best work? The short, all-encompassing solution is planning. I've spoken about planning and organizing before – and this is where your editorial calendar comes into play. So, your solution is to create a running list of ideas and map it out into an editorial calendar. At the end of the day, the formula for blogging is simple… Producing more content means you'll be delivering more value, which attracts more and more readers.
How to avoid this?
Use an editorial calendar to brainstorm and plan content. Leave me a comment below if you want to see how I organize and manage my editorial calendar.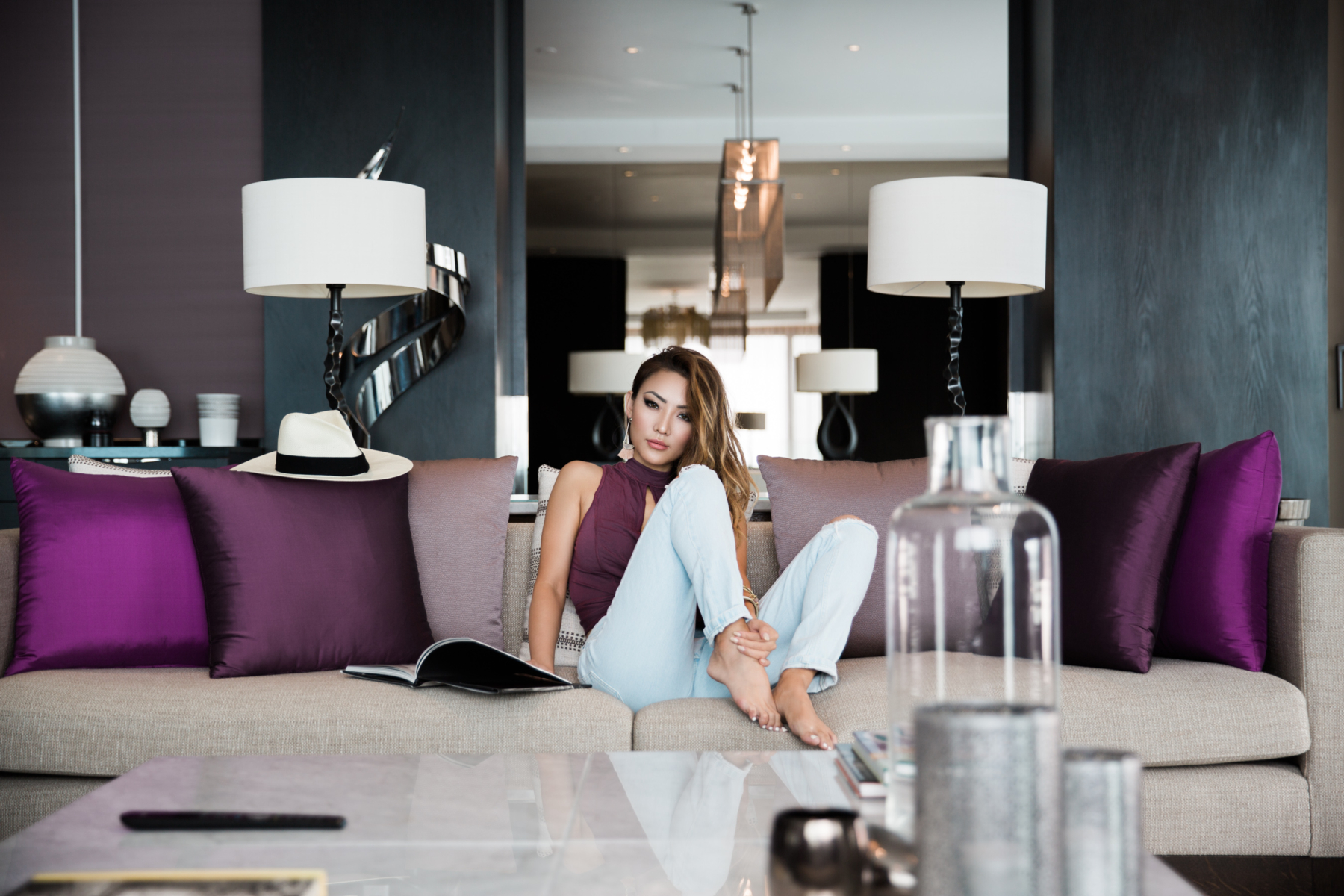 3

Hiding my blog
As silly as it sounds, I was really shy about announcing my blog publicly in the beginning. It seemed like such a narcissistic, self-absorbed thing to do – and being the humble human that I was brought up to be, I didn't know how to talk about it. But this is just plain silly. You'll be amazed at the things that happen when you come out of hiding. It's like miracles start to appear in the form of growth! Support! Engagement! And most importantly, value that brands are will to pay for! Connection is so important in blogging so show up and don't be afraid to show others what you're doing.
How to avoid this?
It's not rocket science. Simply show up! Don't be afraid to speak publicly about your pursuits, hobbies, or side hustle. The fastest way to get over this fear is to face it head on.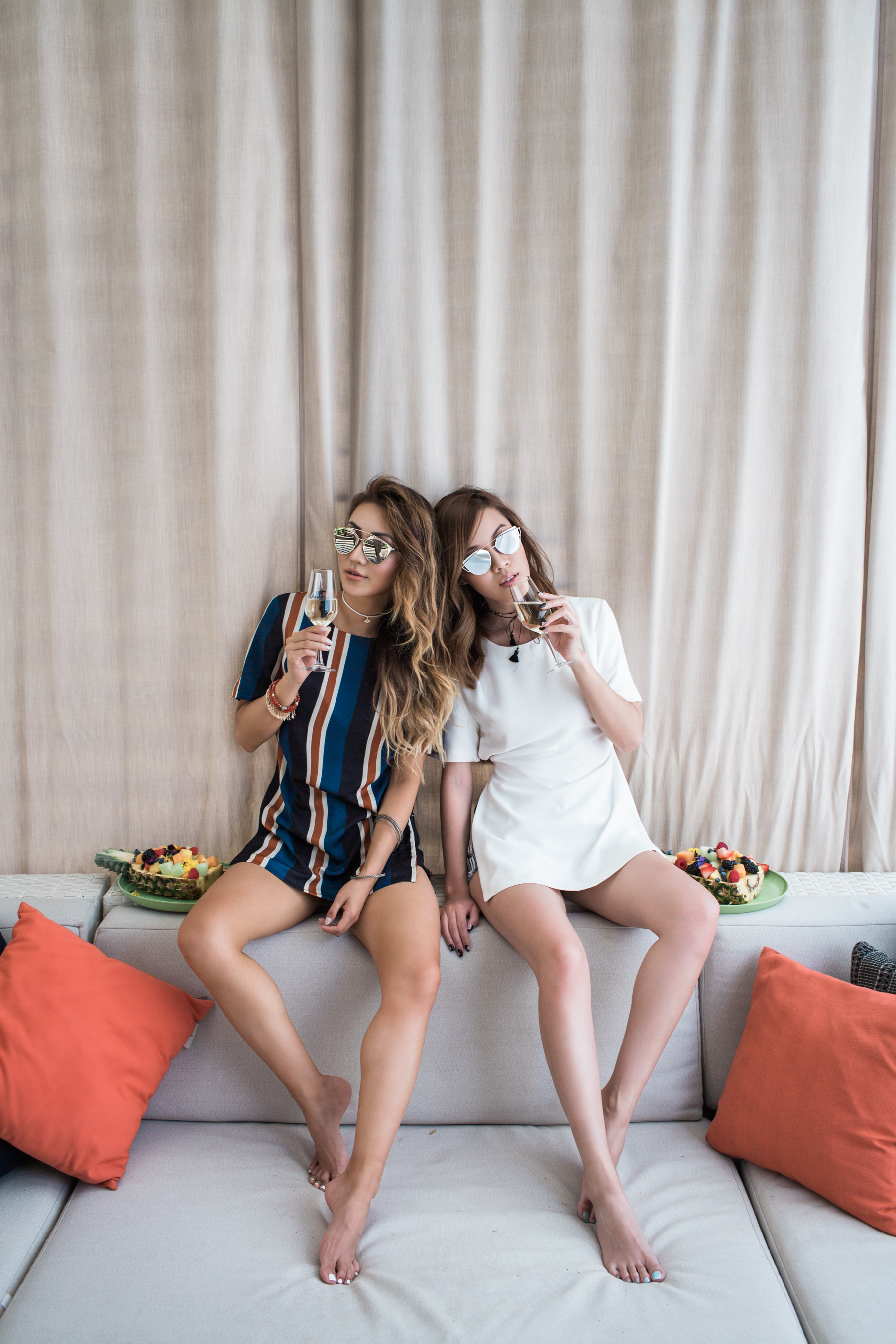 4

Avoiding networking
The reality is, everyone hates networking, but no one will know who you are without it. So, if you're dreading those networking events, blogger parties, or meet ups, find a few friends and fork up the courage to drag yourself out and meet new people. If you're serious about pursuing fashion blogging as a full-time career, you have two primary options (yes, there are more, but I won't dive into those today). You can either become the fashion blogger who creates sponsored content, attend events (i.e. fashion week), and works with press managers. Or make it solely via affiliate sales – in which case you may not need to meet people very often. However, my approach is press, a route where networking CANNOT be avoided.
How to avoid this?
Start small. If networking events suck the energy out of you, start by reaching out to 1-3 individuals at a time on Instagram and see if they're up for coffee. The more you do this, the more you'll become accustomed to conversing and meeting with others you've never spoken to before.
Have you guys made these mistakes? I'd love to hear about your experience below!