Nana Jacqueline Dress (Similar) | Lele Sadoughi Headband (ON SALE!) | Malone Souliers Heels Similar
D
uring the summer, I tend to get a bit more minimal with my skincare routine, opting for just one serum and moisturizer or a facial oil. There's something about that undone, barely there beauty look that I just can't get enough of. One of the best ways to prep your summer skin is with the right serum – and fortunately, there's a formula for every skin need. Today, I wanted to share some of the best serums for summer that you can start using now through the end of the season.
…

…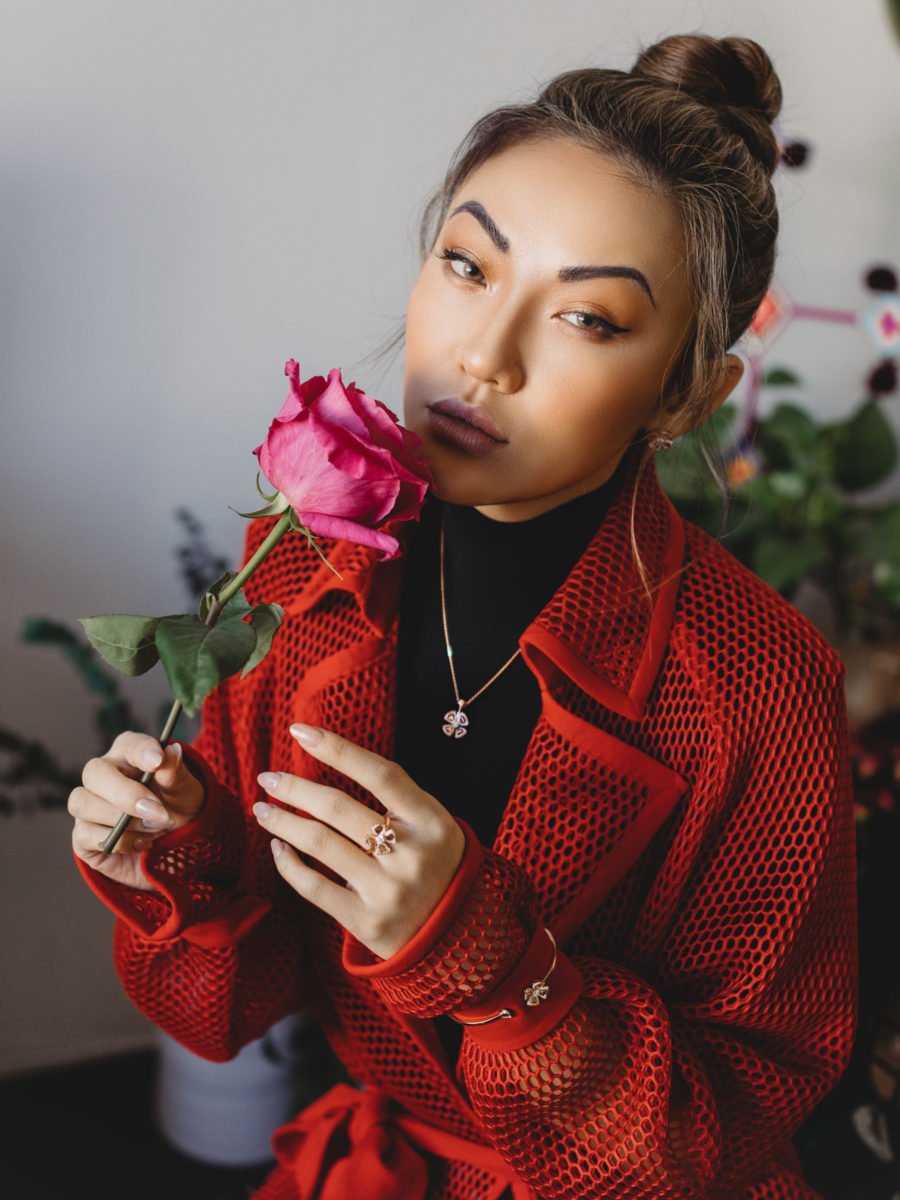 Everyone raves about this serum for good reason. It combines ferulic acid and pure vitamin C and E to protect your skin against environmental damage. It's one of the only serums I swear by that evens out and brightens the skin. Apply this one at night before your night cream.
…

This deeply hydrating serum is perfect for going from spring to summer. It works especially well on acne-prone and sensitive skin types – and doubles up as a primer for makeup.
…

If you ever wake up with dull, lackluster skin, this Glowy Makeup Serum comes to the rescue. This lightweight serum is formulated with technology that blurs the skin's imperfections while helping makeup last longer. Even those with oily skin can use it.
…

Another overnight serum that I keep in heavy rotation in my stash is Tata Harper's Resurfacing Serum. I love that it's all natural and works like a peel as you sleep. After days wandering a new city or laying out on the beach, I can always count on this one to make my skin super smooth the next day.
…

Got a little too much sun lately? Then your skin is probably feeling dry and dehydrated. This moisture-boosting serum penetrates the skin and encourages it to create its own hyaluronic acid. It's perfect for daytime use and plumps up the skin nicely.
…

If you need a daytime Vitamin C serum, you'll love this one – just be sure to apply SPF on top. It's not only brightening but boosts hydration with squalane and peptides too.
…

Summer can be a time for skin meltdowns whether you're stress eating or that time of the month is coming around. The mix of niacinamide and zinc in this serum work together to calm blemishes and redness. I love the gel-like texture, which just sinks into the skin. It's one of the best serums for summer and works especially well during the day.
…
How To Apply It
Serums can be applied day or night after you wash your face and apply toner or essence – but before moisturizer. I like to massage serums into my skin while it's still damp so that it penetrates deeper. You can read my post here for more on layering your skincare.
If you want to take your serums a step further, massage it into your skin with a jade roller or gua sha. This beauty tool really sculpts the face and will improve your facial contours over time. You can use these tools while you're watching TV or scrolling through Instagram – they're so effortless to incorporate into your daily routine!
…
If you have any favorite serums for summer, drop them in the comments!