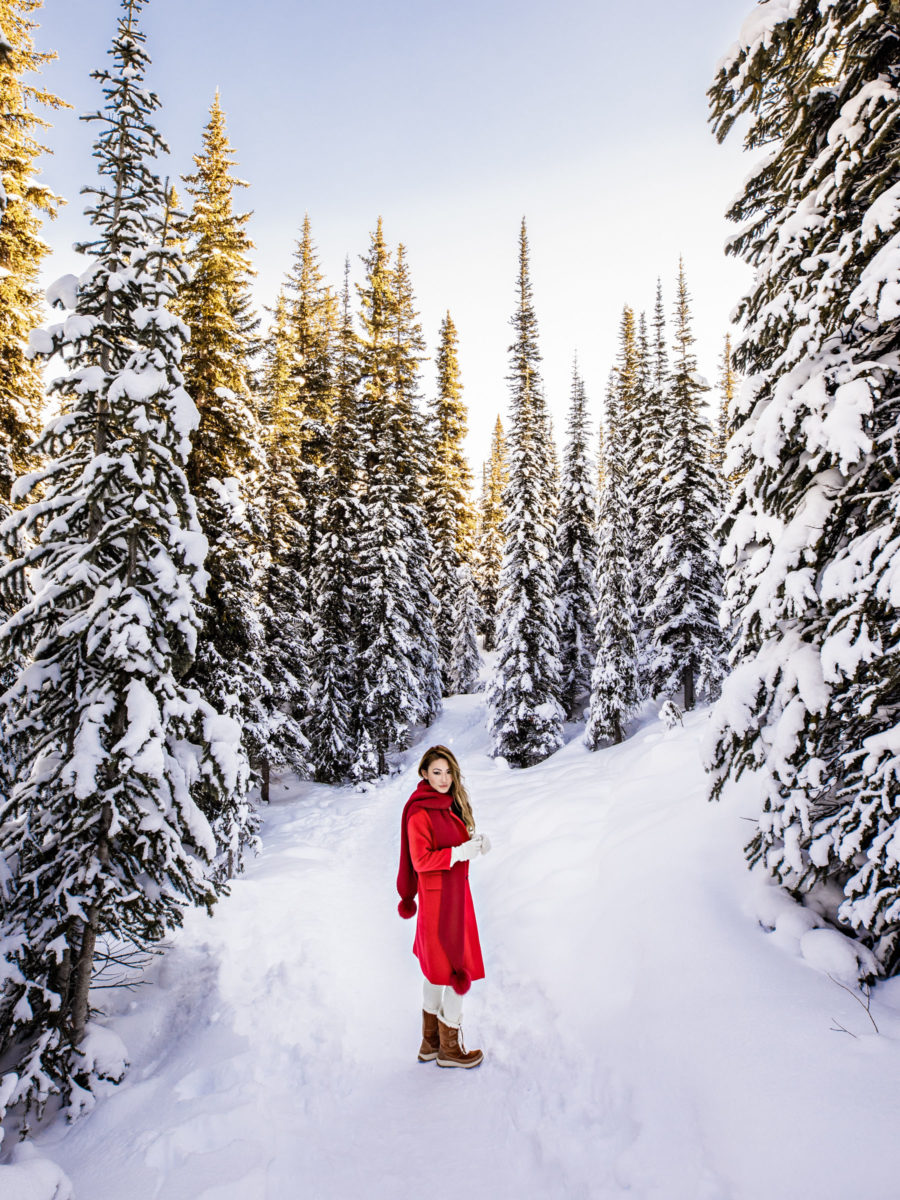 Red Coat Similar | White Sweater Similar | Leggings Similar | Sorel Boots Similar | Cable Knit Over the Knee Socks Similar | Scarf Similar
I
f you're sick of the cold, then you're probably thinking about your
next tropical vacation
. But in all honesty, winter can be really amazing in the right places. If you're adventurous and open to trying something different, I'll be sharing my top 7 getaways for winter travel in today's post. Even if you're not much of a skier, many of these getaways contain plenty of hot spots to explore, sites to see, and food to eat. Get your passports ready…
On a side note, I just saw that Net-A-Porter is running 80% off final clearance and an extra 20% off 'Sale Must Haves', so I included some outfits that would be perfect for each destination!
…

…
Banff, Canada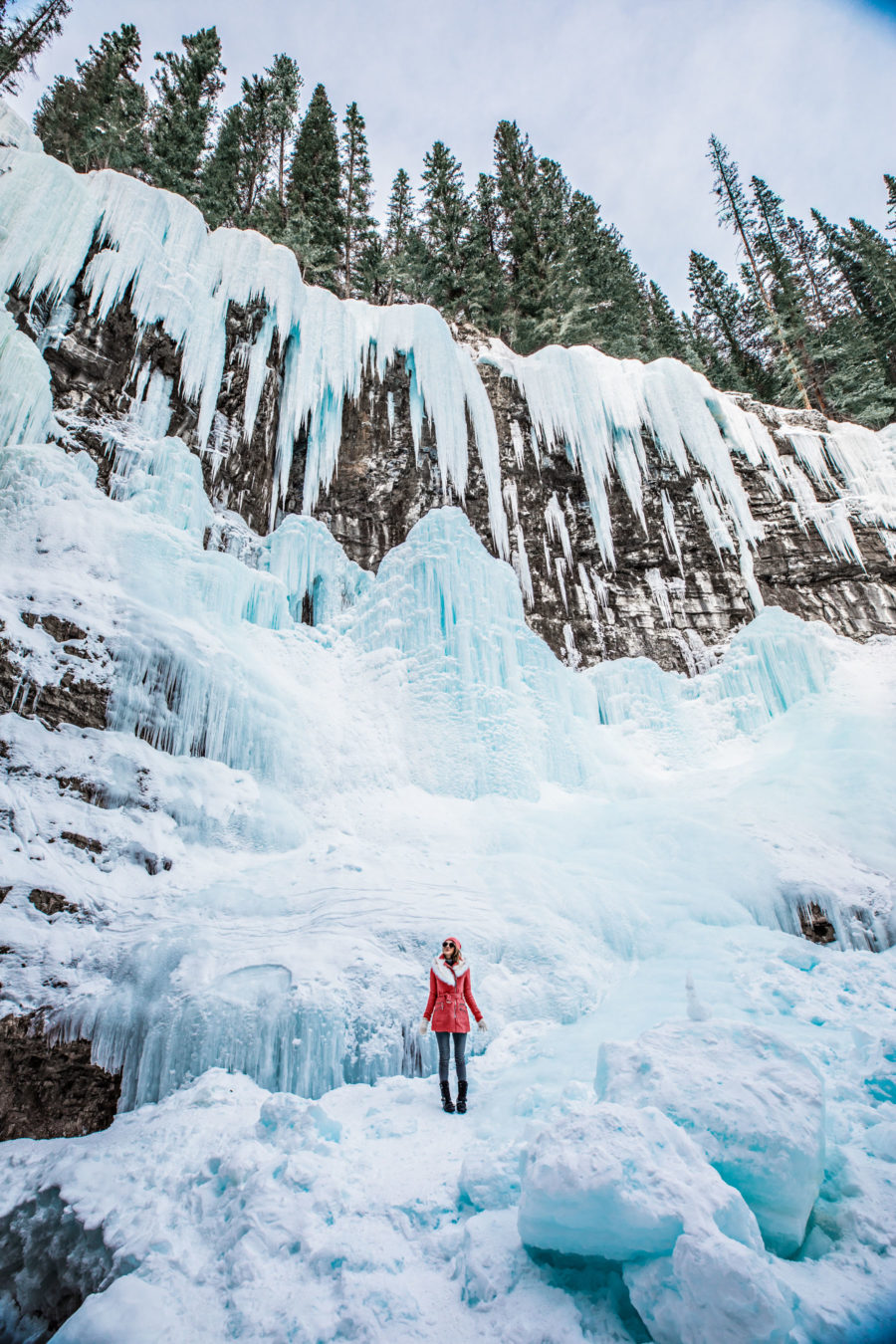 Banff is a real winter wonderland. The perfectly perched Lodgepole Pine trees, crips mountain air, and frozen lakes are a joy to be experienced in person. I'm not even fond of the cold, but I had a great time.
You can check out my in-depth travel guide plus more photos here.
…

…
Colmar, France
Having just returned from Colmar, it shouldn't be a surprise that this little town sits high on this list. Even once the holiday season is over, the timber framed homes and cobblestone streets are so charming. Sharing borders with both Germany & Switzerland creates a backdrop that's so rare and romantic, especially in the winter. Plus, without a crowd, I'm sure it'll feel more like a winter vacation – there's plenty of things to keep you entertained. You can catch my review here.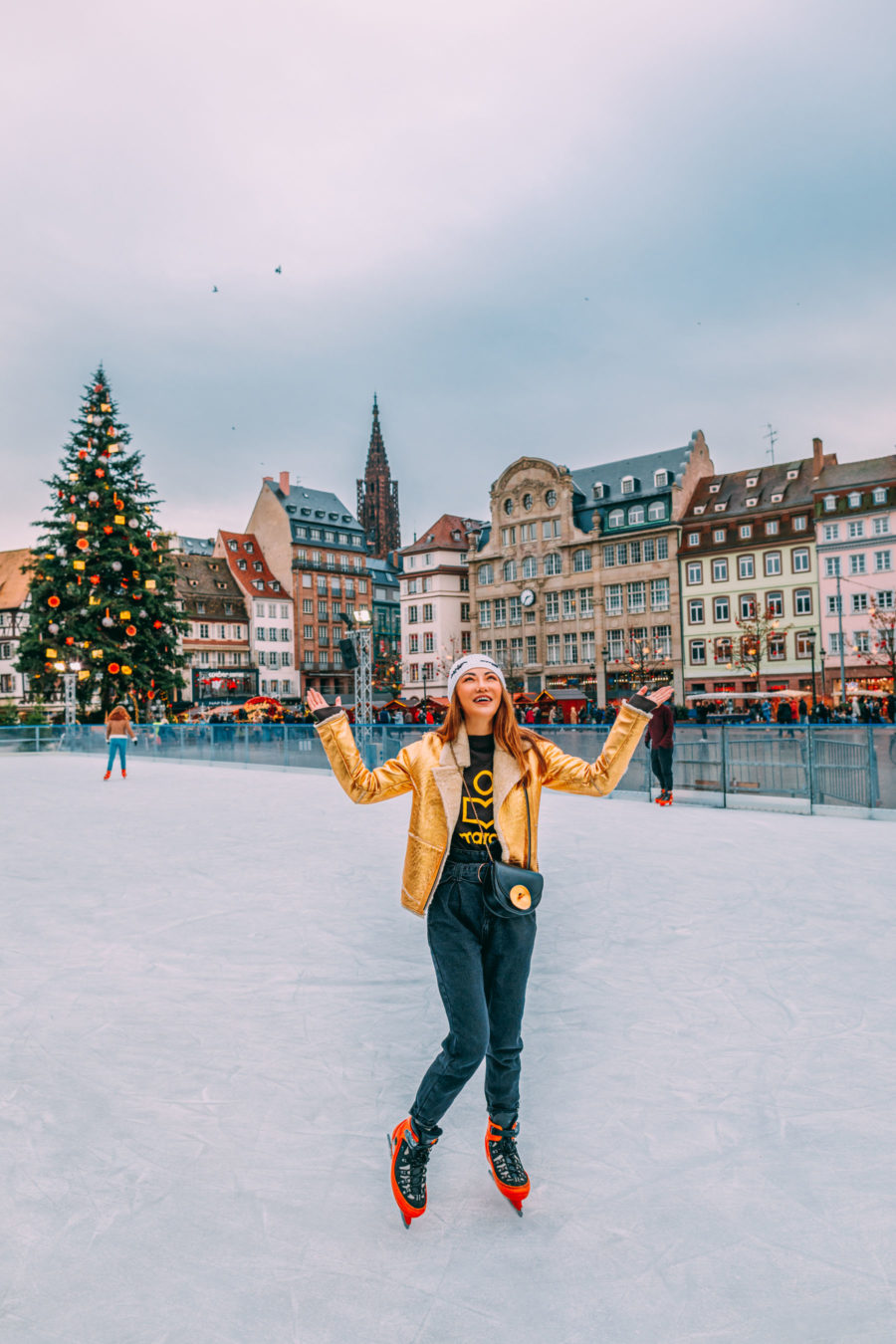 …

…
Prague, Czech Republic
I have always wanted to see Prague as I've been intrigued by the gothic architecture, which becomes so magical when covered in a blanket of snow. Exploring Old Town, walking along the Charles Bridge, and marveling at the Prague Castle and cathedrals are just a few of the things I'd love to experience. Though I can only imaging how cold winters get here, I'm sure it's well complemented with their mulled wine and heavy stews.
…

…
Quebec, Canada
If you love snow – or just want cute snow photos, a trip to Quebec City is a must. If you're in the states, the good news is, it isn't terribly far or expensive. There are so many winter activities to do here whether you enjoy strolls along quaint cobblestone streets, spa days (check out the Siberian Station Spa), or sight seeing. The Montmorency Falls and Ice Hotel (a hotel made entirely out of snow and glass) are on my bucket list.
…

…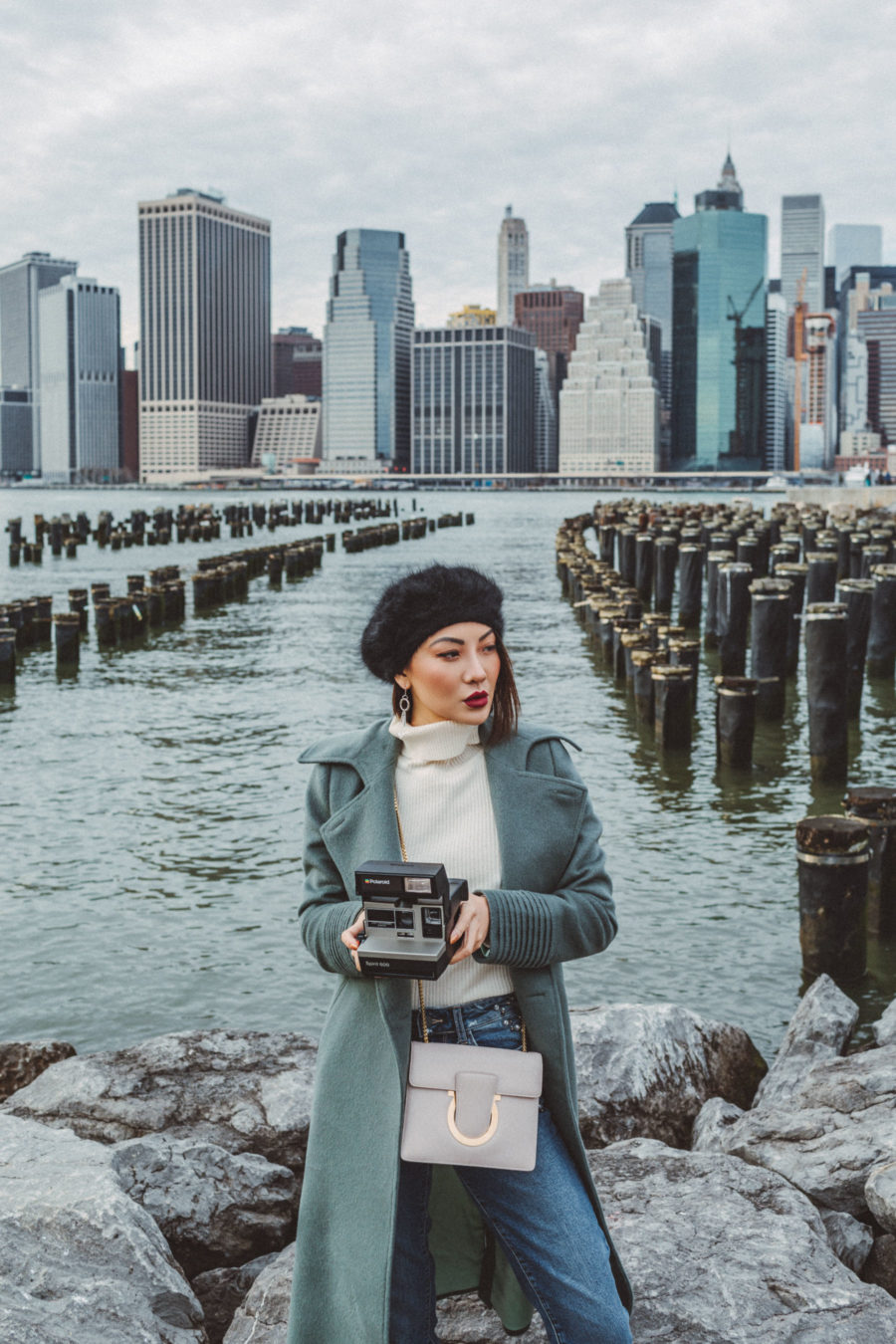 New York City
Of course I can't neglect NYC – a winter classic. Although NYC gets terribly cold in the winter, it can be a pleasant time to visit since there are significantly less tourists. From here, you can enjoy the usual activities often glorified in movies, like ice skating in central park and warming up at a Broadway show. Both are actually quite a great experience. There's also an unwavering list of museums and galleries to explore – not to mention a plethora of cuisines to try. Check out my favorite cafes here.
…

…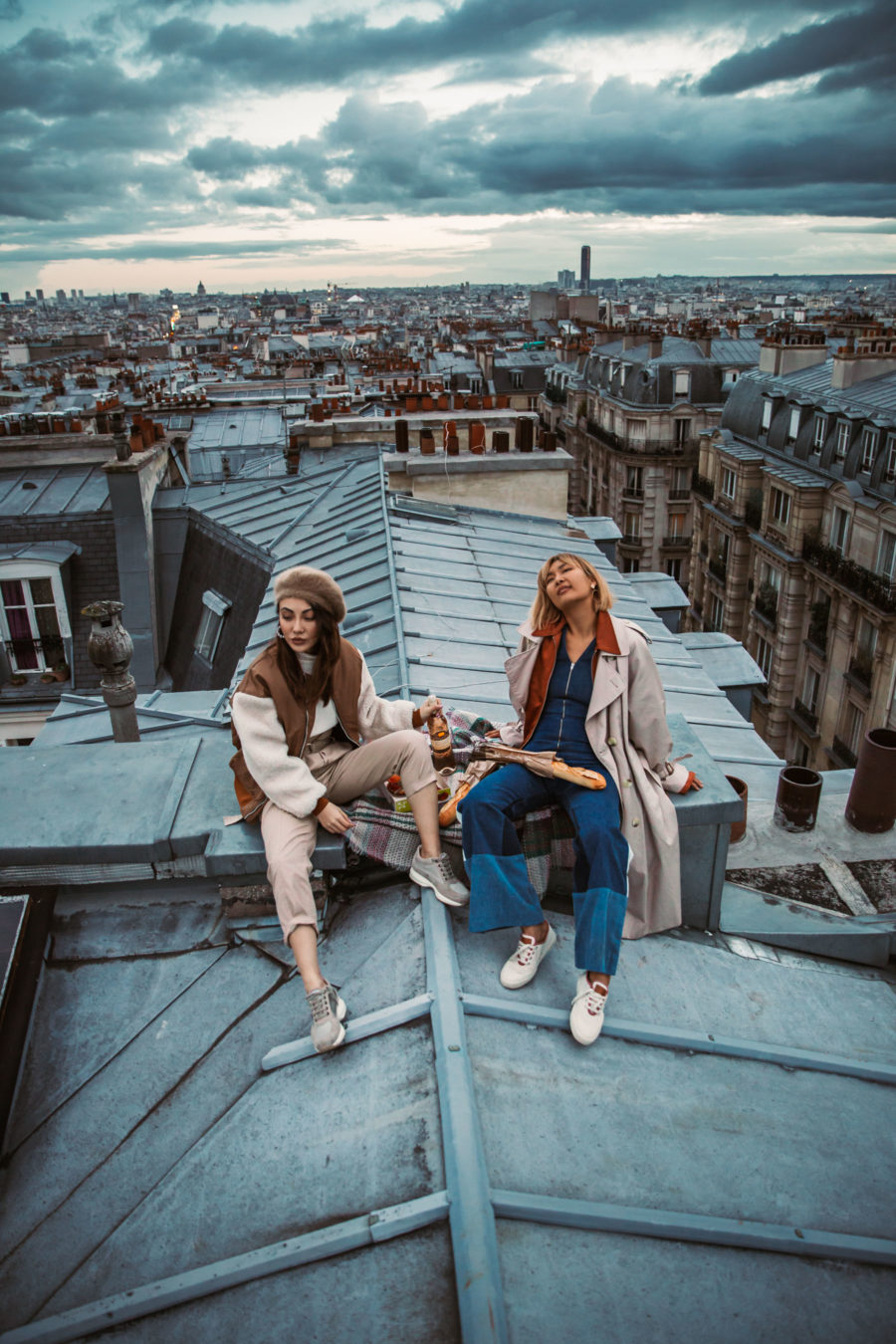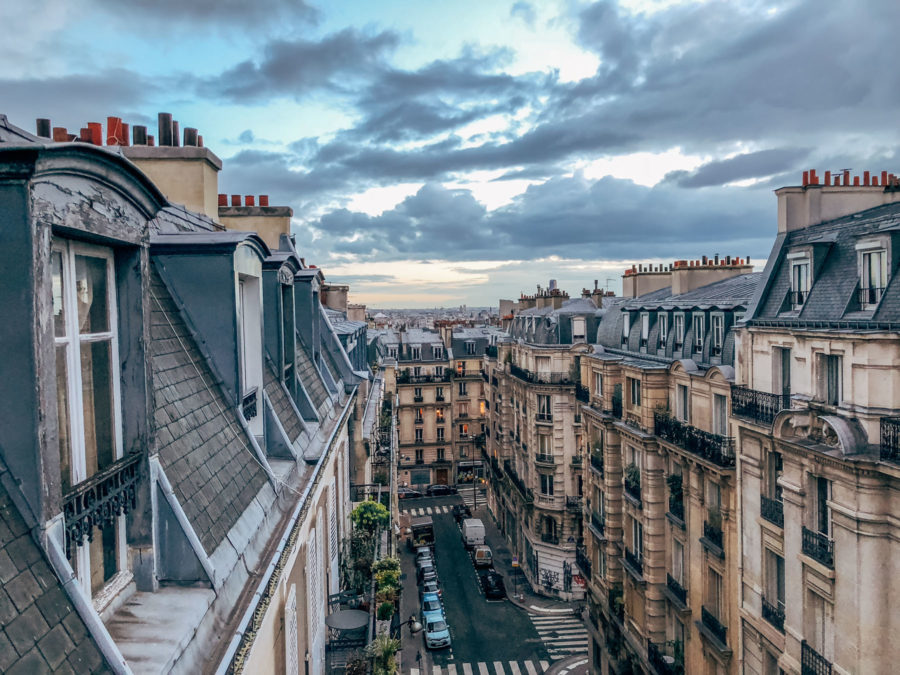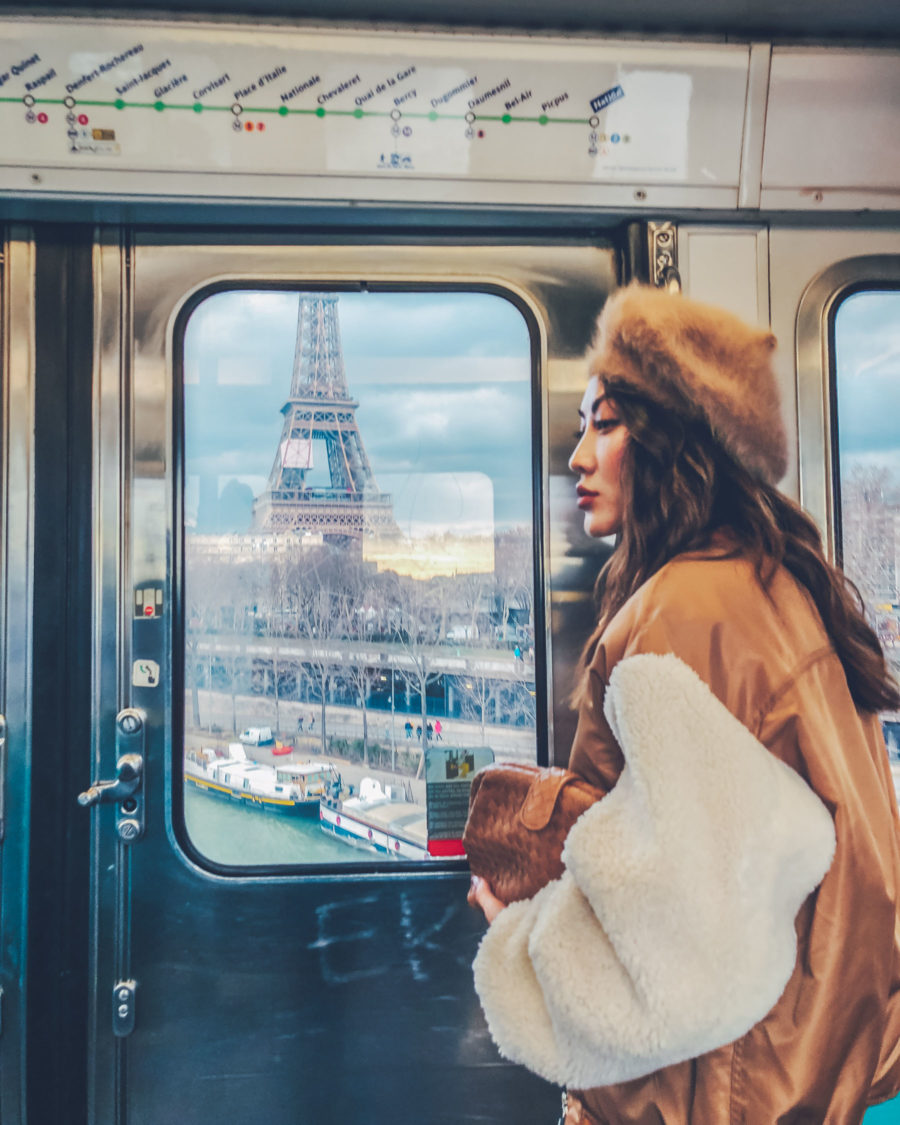 Paris
That saying, "Paris is always a good idea," is true… There is no shortage of tourist attractions and sights to pique your curiosity. While the winter can be cold, there's always plenty going on. If you're able to go during December, then you'll love the Christmas displays. Otherwise, the usual walks along the Seine, the Montmartre, or the Marais never get old. If you have time, there are also tons of incredible hidden passages of waiting to be discovered, so this is the perfect city to get lost in. Be sure you read this full post if you'd rather explore like a local.
…

…
Lake Tahoe
If you're a ski or snowboard snob, then I'm sure you've already seen Tahoe in the winter. And even if you're not, there are countless other ways to spend a day on the slopes. From tubing to sleigh rides and relaxing by the fire, you'll find something to enjoy. Plus, it's only about a four hour drive away from San Francisco so you can knock both places out while you're traveling.
…

…
travel guide
winter getaway