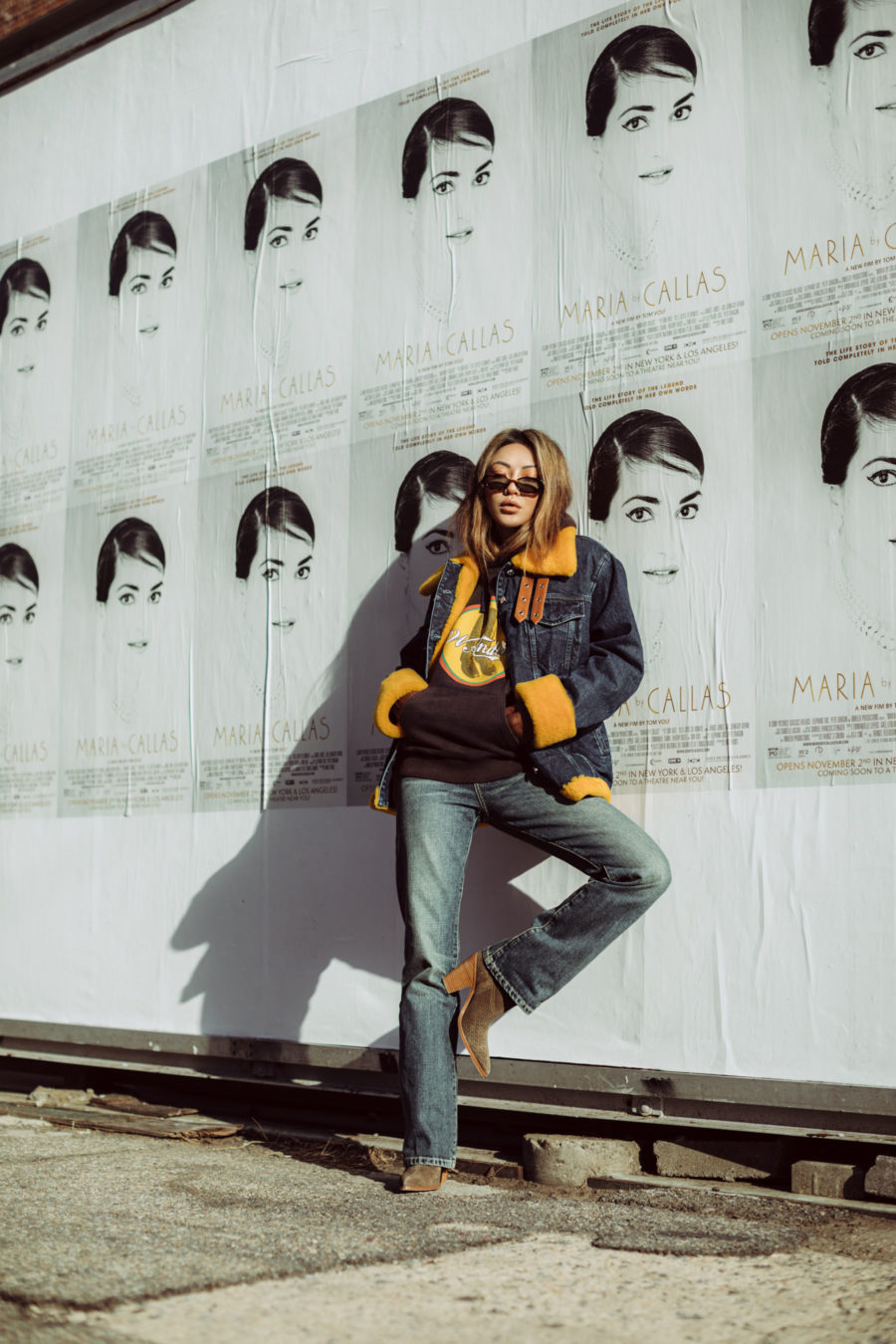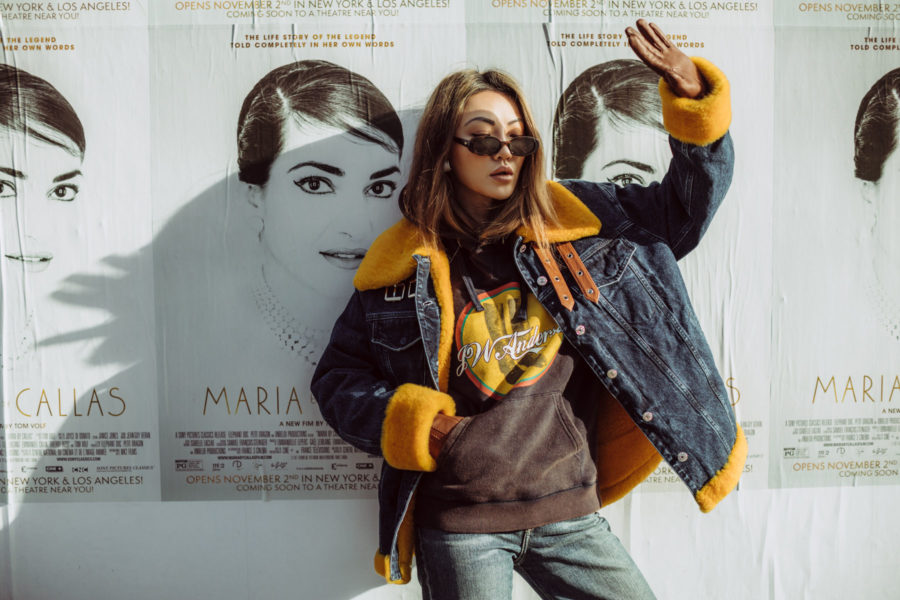 7 For All Mankind x Marques' Almeida Jacket | JW Anderson Hoodie (50% OFF!) | Eve Denim Jeans | Sigerson Morrison Boots (Similar) | Agnelle Gloves | Le Specs Sunglasses
N
ew year, new jeans! I know that
denim trends
is something I often talk about throughout the year on the blog – and that's because it's a forever piece that we all tend to hold on to for a long time. That being said, denim trends are also constantly changing. As a frequent denim wearer, I'm constantly on the lookout for the up and coming styles to bring into my closet. Note that this is no signal to get rid of the classics you might already own, such as black skinny jeans or a straight crop. It's a simple solution to freshen up the staple that makes up the backbone of your wardrobe. Here are my 2019 denim must haves:
…

…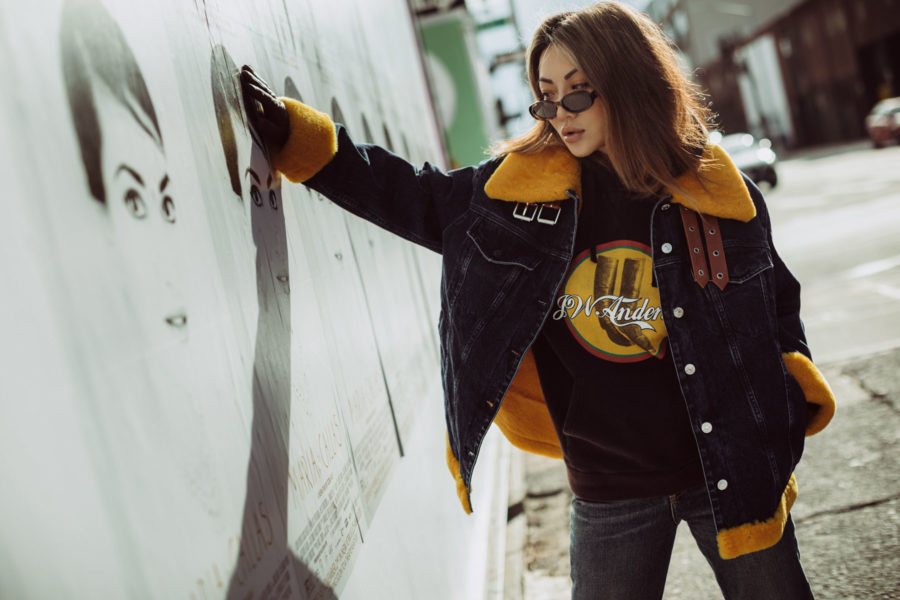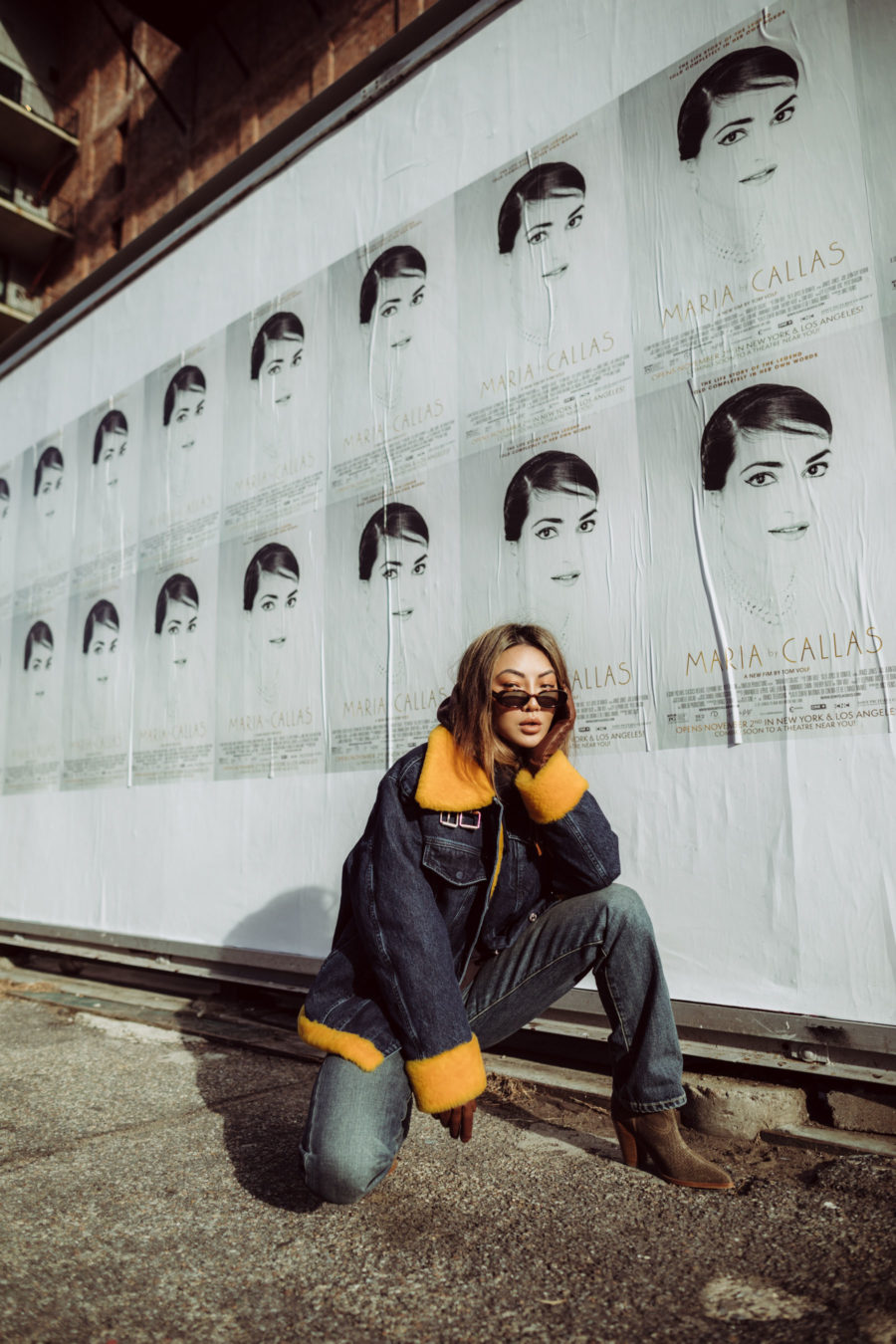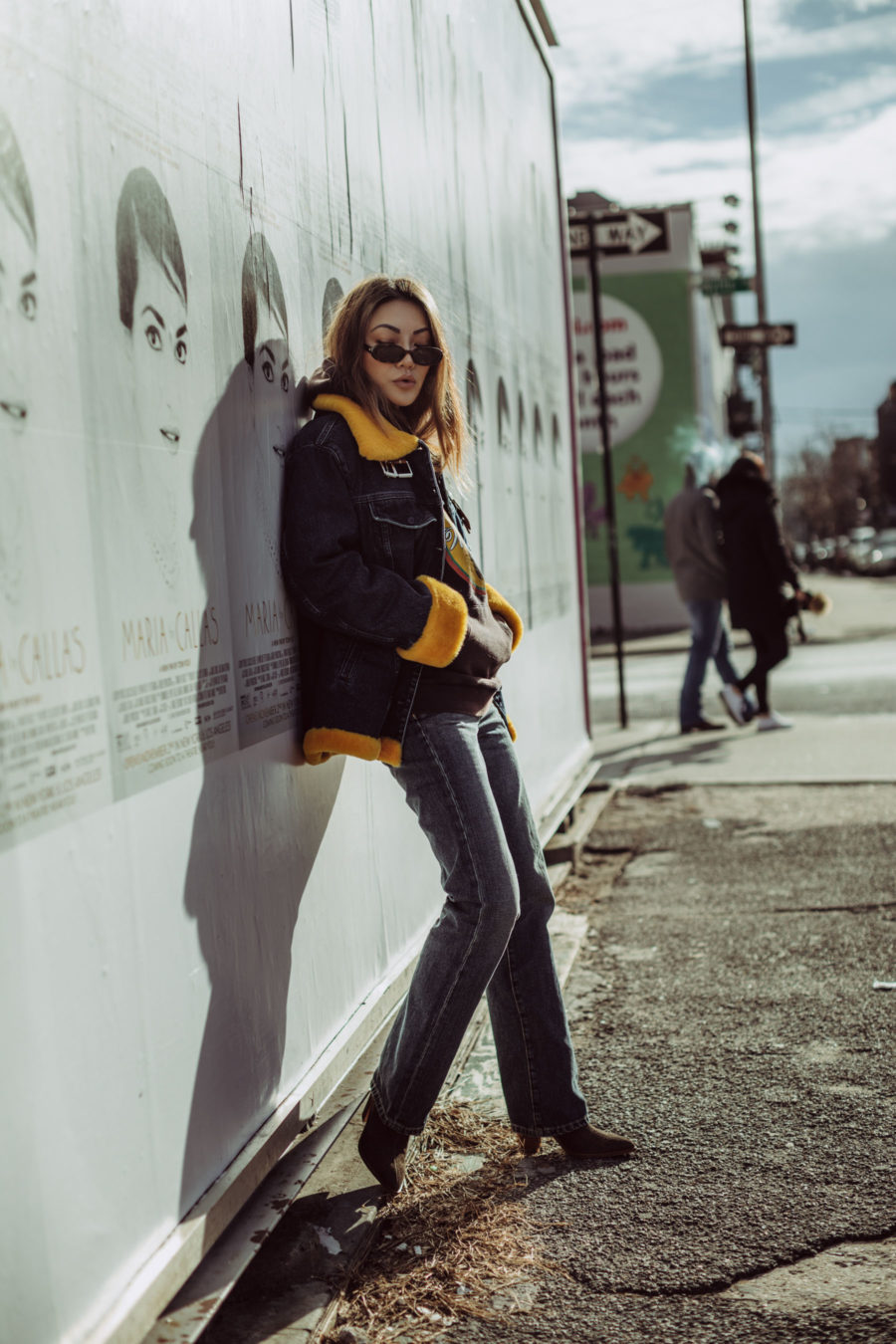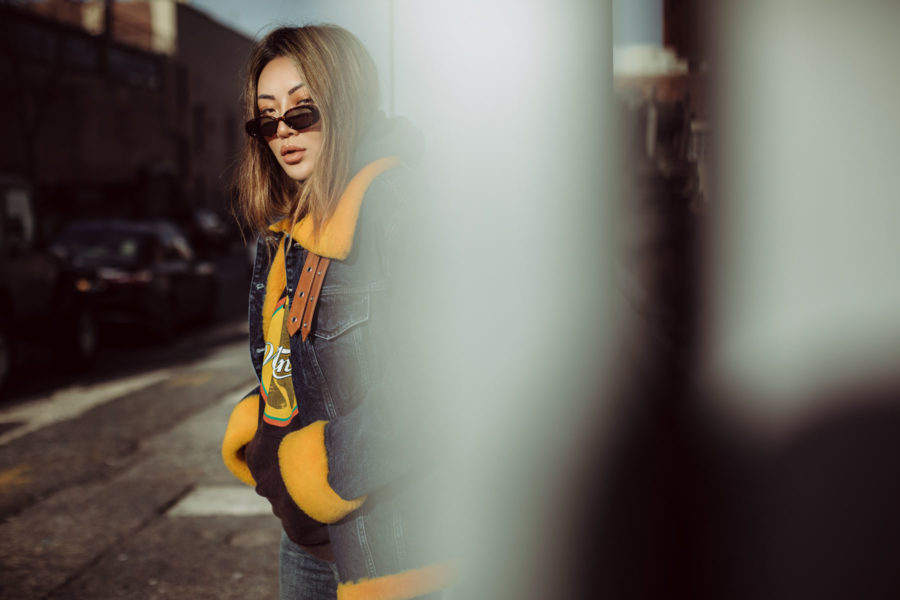 Fur Trimmed Denim Jacket
I'll be kicking us off with one of my absolute favorite new season styles: the fur trimmed denim jacket. I see this statement piece as a re-do of the ubiquitous shearling lined jacket from the early aughts. While I wasn't particularly a fan of the look then, I'm definitely fond of the cool, edgy pieces designers are dishing out now. My 7FAM x Marques' Almeida jacket here is a perfect example!
The contrast of yellow fur and dark denim is quirky, appropriate for winter, and statement-making all at the same time.
…

…
Funky Hem Details
Not only are jackets getting an update with fur trim, but jean hems are getting more interesting too. From slit details to ultra-wide cuffs and exposed buttons, you'll be drawing eyes straight down to your ankles. Since we're often cloaked in a heavy winter coats anyway, this is an opportunity to let your jeans shine for once.
…

…
Colored Jeans
Several months ago, I foreshadowed the comeback of colored jeans, and I think their time in the spotlight has finally returned. Ease into the trend with cream-colored jeans – or go all out with animal prints (affordable pair here!). Simplify your look and let the jeans do the talking.
…

…
Anything but Skinny
I think it's safe to say the fashion industry has been anti-skinny for a while now. And with new silhouettes in town, it's almost hard not to join the bandwagon. I'm currently very into high-waisted, baggy styles. They're so comfy and actually look really cool styled with a pair of western boots and an edgy jacket.
…

…
Utility Details
I honestly don't even think I can count back the year to when cargo denim was relevant. However, expect to see waves of them this spring. There will be plenty of options with extra pockets to intentionally visible topstitching details. Style them with classic button down tops or a plain tee and some heels.
…

…
Exposed Button Fly
One common thread I'm noticing in the "new denim" department are jeans with an exposed button fly. Wearing this denim style is a great way to draw attention to your waist or to help create shape. It's quite a retro look that really spices up an outfit.
…

…
Which of these are on your wishlist?