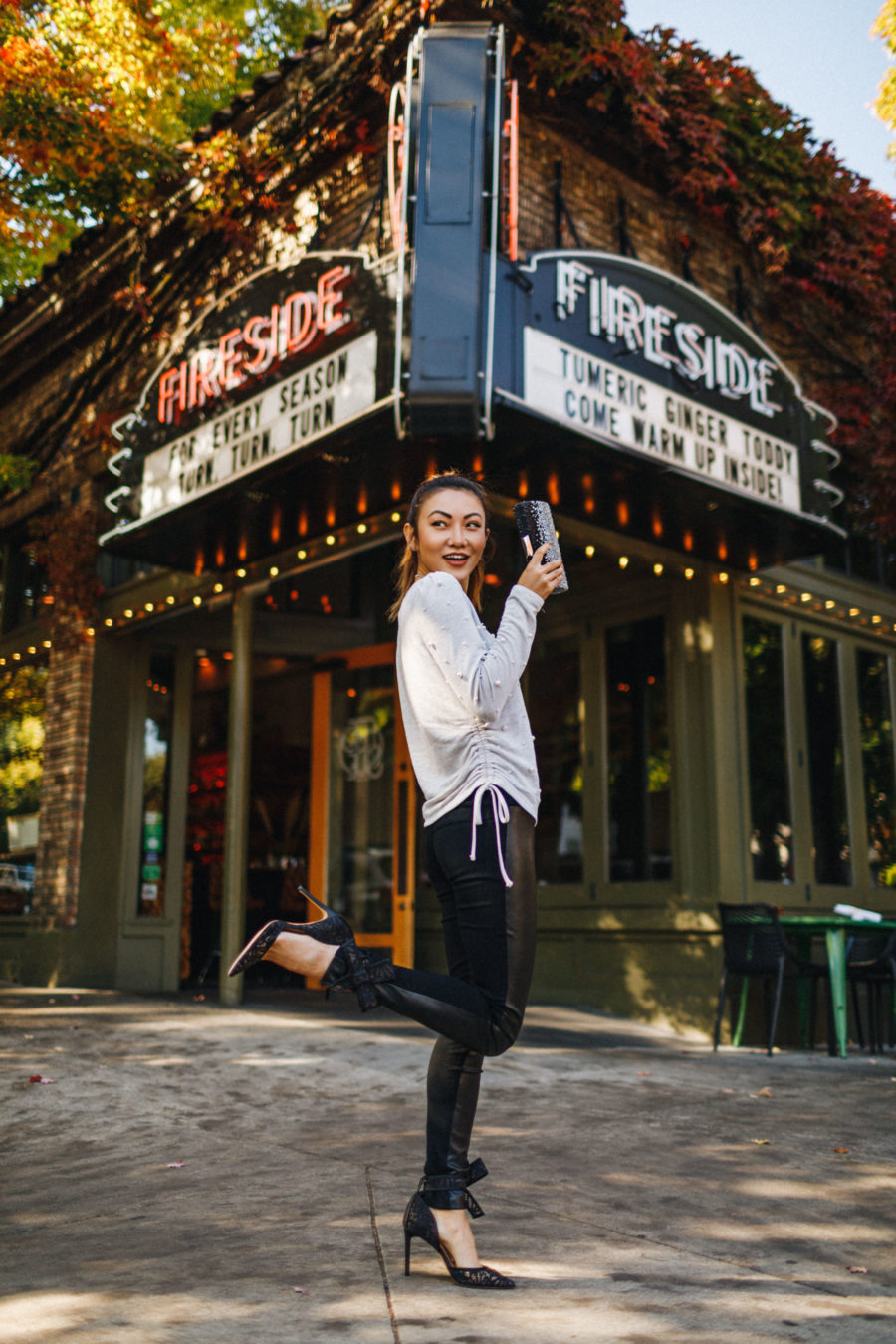 Embellished Sweater Similar | Faux Leather Leggings Similar | Lace Pumps Similar | Glitter Clutch Similar
I
must admit, winter makes it extremely difficult to stay active, especially when it's ice cold outside. Come Saturday morning, all I want to do is stay buried under the covers. Although I manage to
trick myself into being productive
at some point, I'm always game to allocate a few hours to some great TV series. After all, sometimes one can really benefit from factoring in time to relax and lounge around. I know that's what I plan on doing this weekend. If you're in need of a new TV series to watch too, I wanted to share some of the best Amazon original series I'm binging on now.
…

…
Rachel Brosnahan, who plays Midge in Marvelous Mrs Maisel, recently won a Golden Globe Award for best performance by an actress in a musical or comedy television series. This came to me as no surprise as this series has definitely been one of my favorites! Not only is the fashion alone worth leering over, but the setting, wardrobe, and music are impeccable. The story is really refreshing as it captures the life of Midge, a fairly normal housewife in New York during the 1950's, whose life takes a turn when she discovers her affinity for stand up comedy. The show unfurls as she makes her way up in the chain in this competitive industry.(You can recreate my favorite looks here.)
I had high expectations for this series once I found the lead was played by Julia Roberts..and I wasn't disappointed! Homecoming is a psychological thriller following Heidi Bergman, a caseworker at a support facility which helps soldiers transition back into their everyday lives. Four years later, she leaves the job, but a member of the US Department of Defense tracks her down to question why she left. It's here she realizes the facility was just a guise to its true purpose.

If you happen to enjoy dystopian tales that leaves you on the edge of your seat, consider watching The Man in the High Castle. The show depicts a darker alternate reality in which the Axis powers have won World War II. The Nazis have taken control of the US on the East Coast while Imperial Japan has control of the West Coast. One of the main characters discover something that poses a threat to both these powers… But I won't ruin it for you. Just know that the surprises and unpredictable plot will keep you guessing how things will turn out.
If you are a sucker for romance, drama, and comedy, Mozart in the Jungle is an amazing series to binge watch. Rodrigo, a famous maestro in New York City, meets Hailey, an oboist who is trying to make it in the classical world. Mozart in the Jungle is about the lives of musicians within the classical industry and how they tackle money, love and their career. Since I'm a sucker for classical music, this one was a huge hit.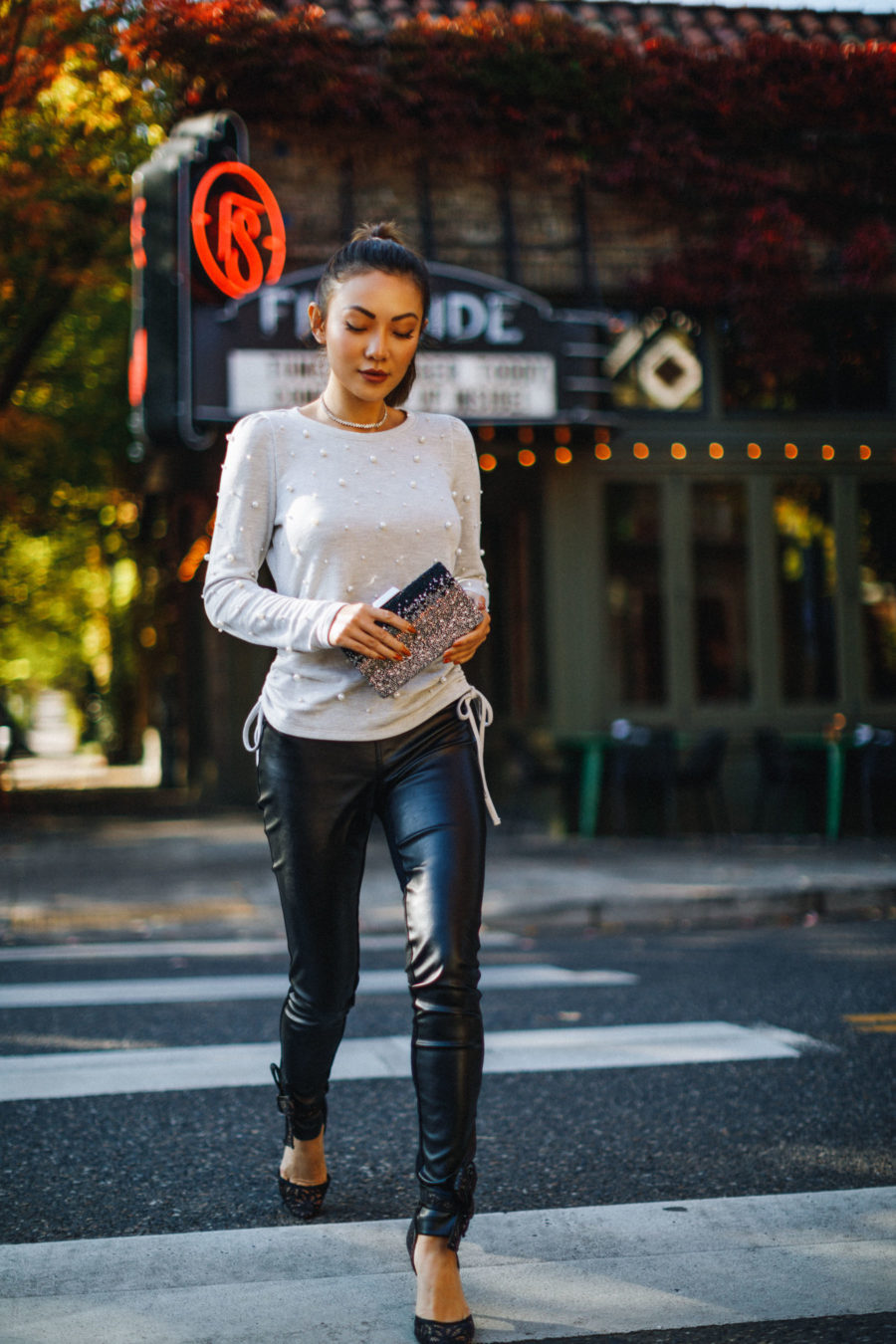 This series is not new, but if you're in the mood for something gripping, then this could be it. The Americans is about two Russian spies who pretend to be a married couple living in Washington D.C during the Cold War. To intensify matters, their neighbor is an FBI agent. As the plot thickens, you'll feel stuck in the thick of it from the family drama to the historical time period down to the actors' personas. It gets addicting quick!
…
If you have any recommendations for me, don't forget to drop them below!