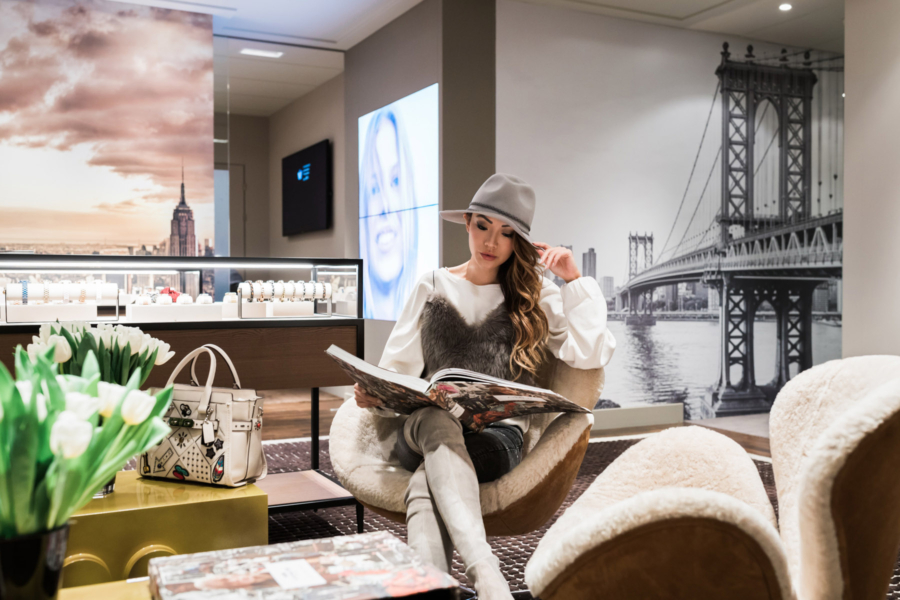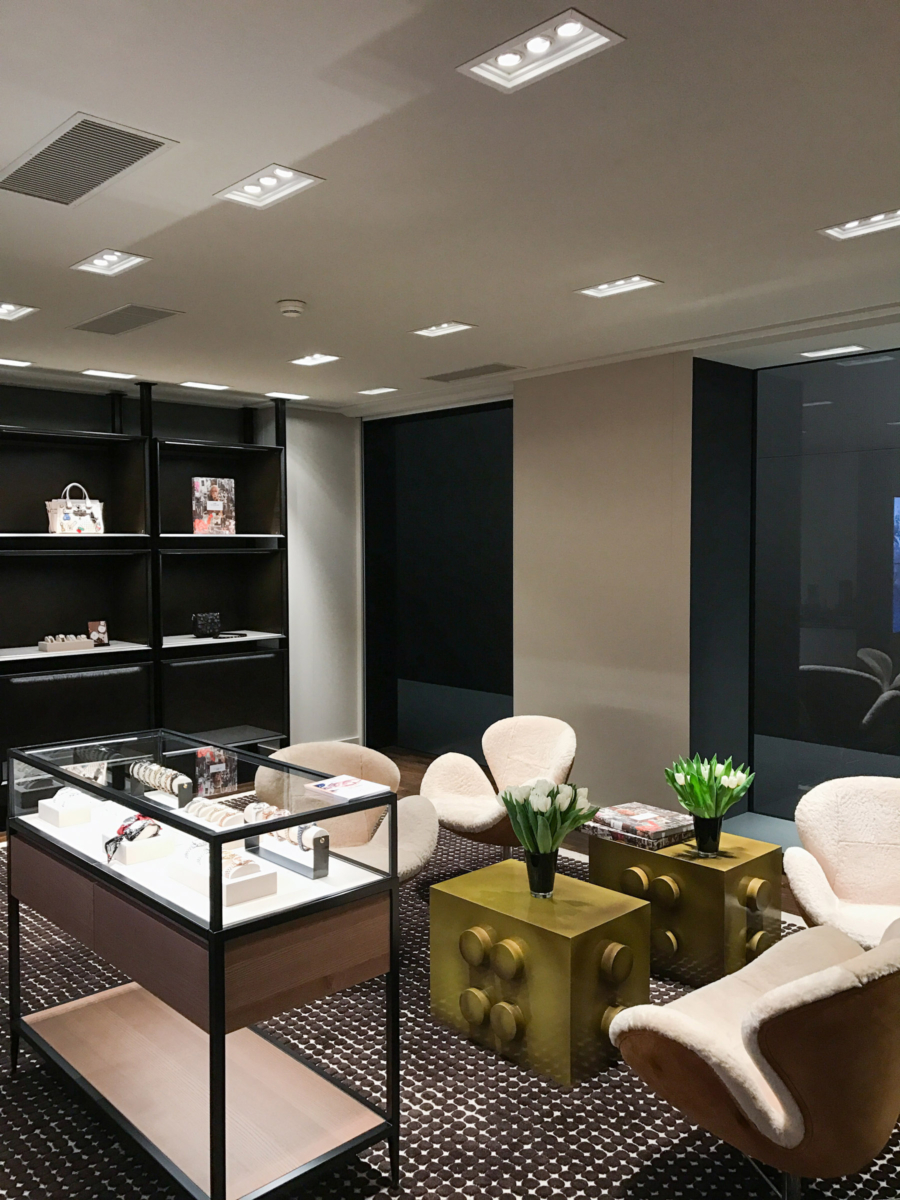 T
here's no denying that the fashion industry moves fast. There are always new brands emerging ever so often and the digital world is pushing these brands to evolve faster than ever before. It's truly a vigorous industry but one that's so exciting. Now more than ever, it's so important to know a brand beyond a collection or a signature piece.
I've always known Coach to be an apparel and handbag brand, but discovering their watches with Movado Group during Baselworld was truly an eye opening experience. Coach is really all about this idea of heritage. It's their uncompromising standards for leather craftsmanship and commitment to quality that makes them last in this industry for over 75 years. I was so impressed by the Coach booth at Baselworld when I saw how it resembles many of their other stores worldwide. It's a testament to their consistent effort in keeping true to their brand heritage.
…

…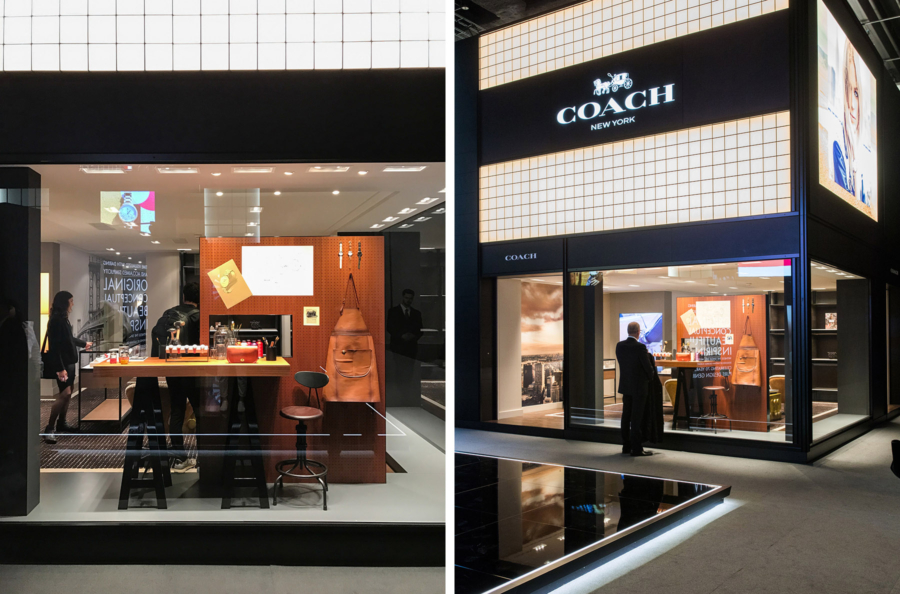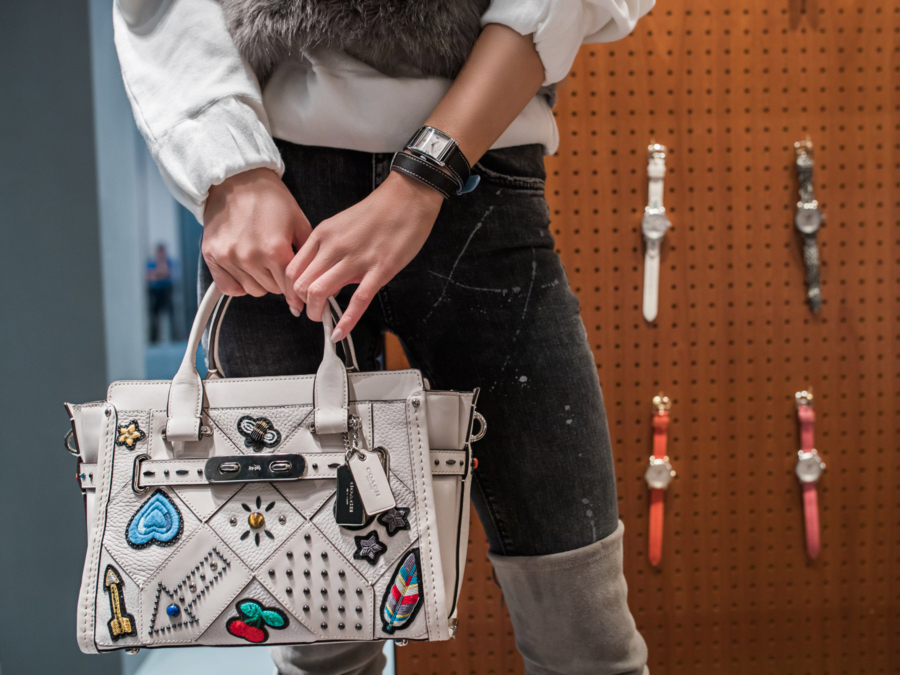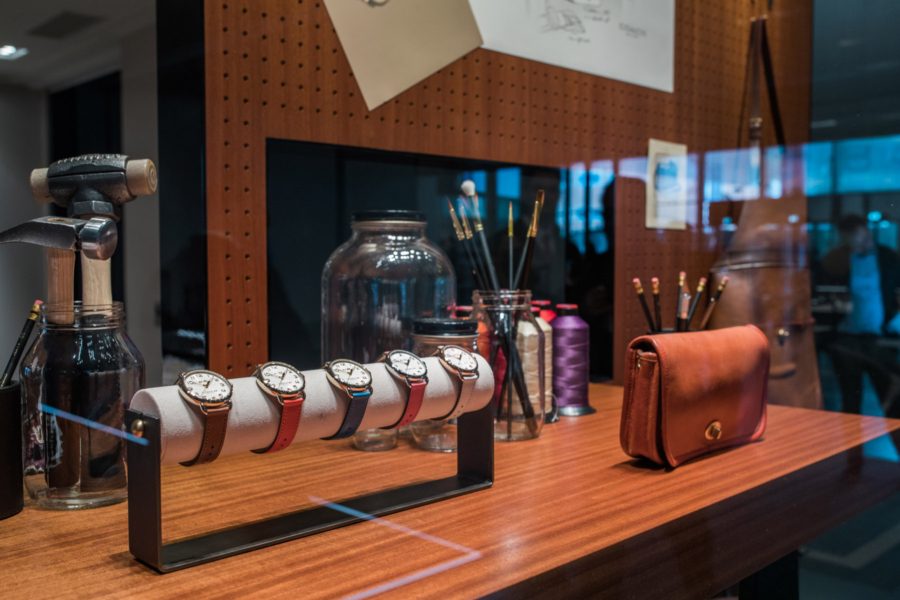 For me, the idea of heritage is a little different than tradition. It's about combining true core values with new innovations that foster growth and inspirations. It's basically what I strive to do with my personal style and that's why I admire Coach's principles so much! One of my favorite pieces from their watch collection at their booth at Baselworld was this one watch with a floral applique band. It was the epitome of something modern but still classic, and I'm still thinking about it today.
…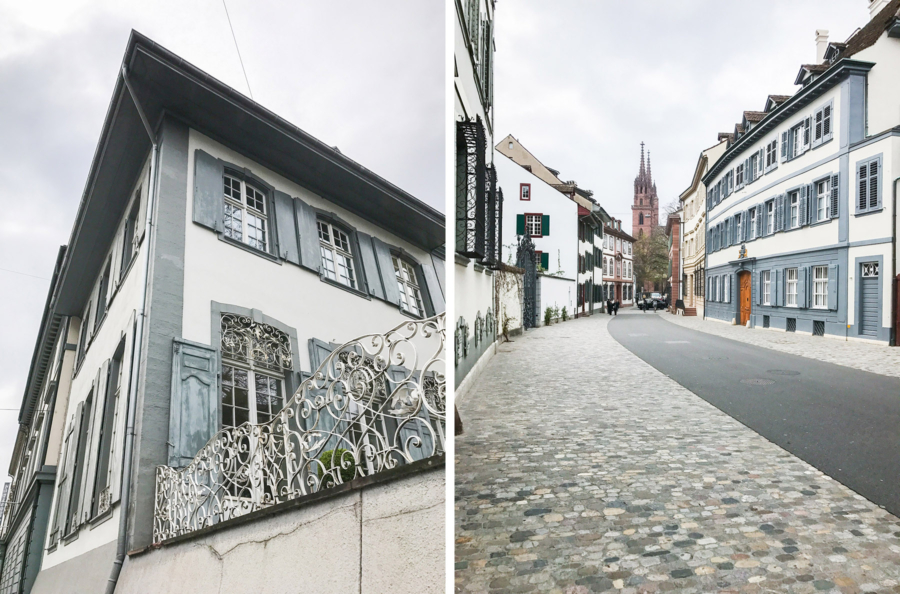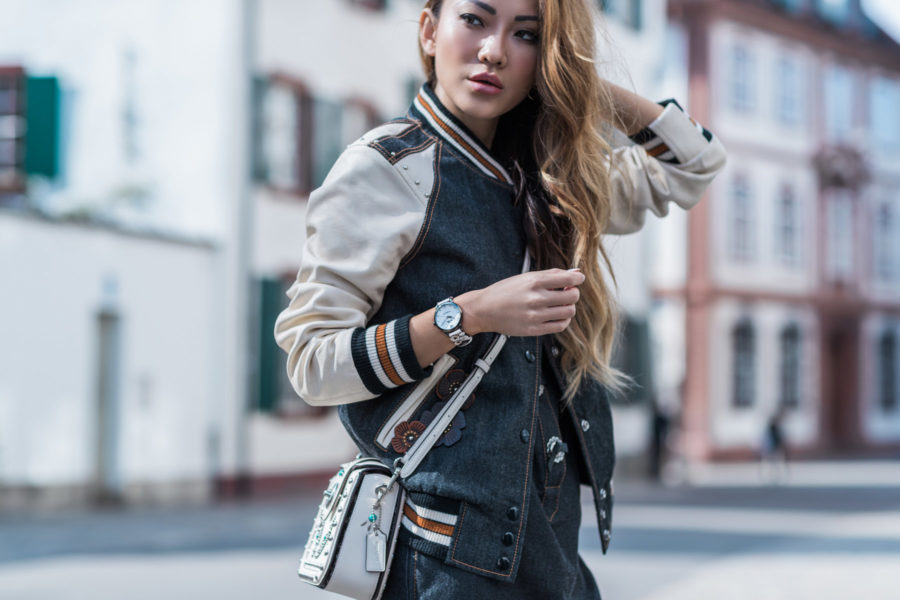 Denim Bomber Jacket: Coach | Bag: Coach | Watch: Coach
Speaking of the flower pattern applique watch from before, I noticed that this was also used on a denim bomber jacket that I was able to style as well. It was a striking detail which I thought was so signature of Coach to use across all their merchandise without making it too obvious.
…

…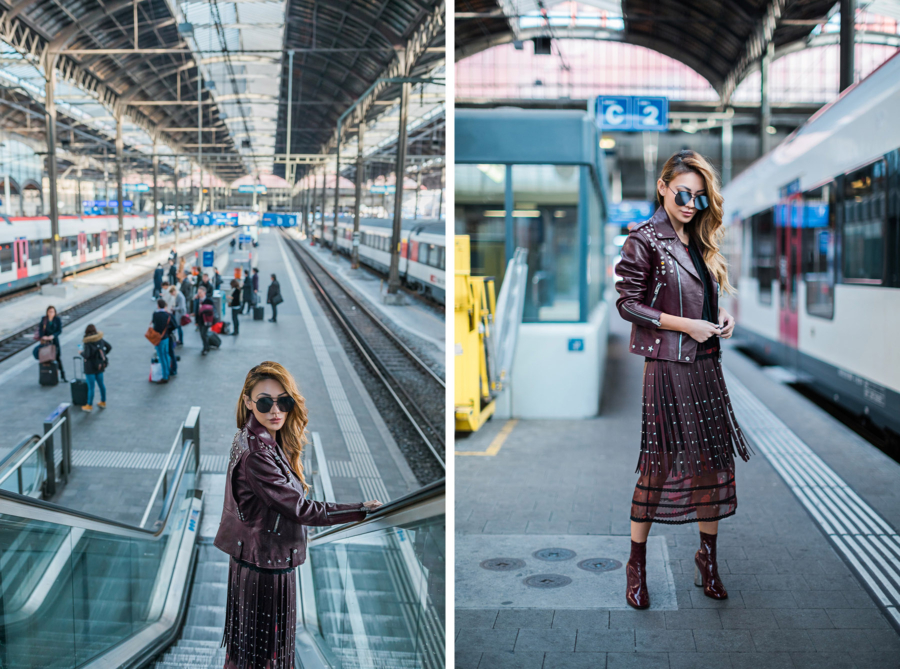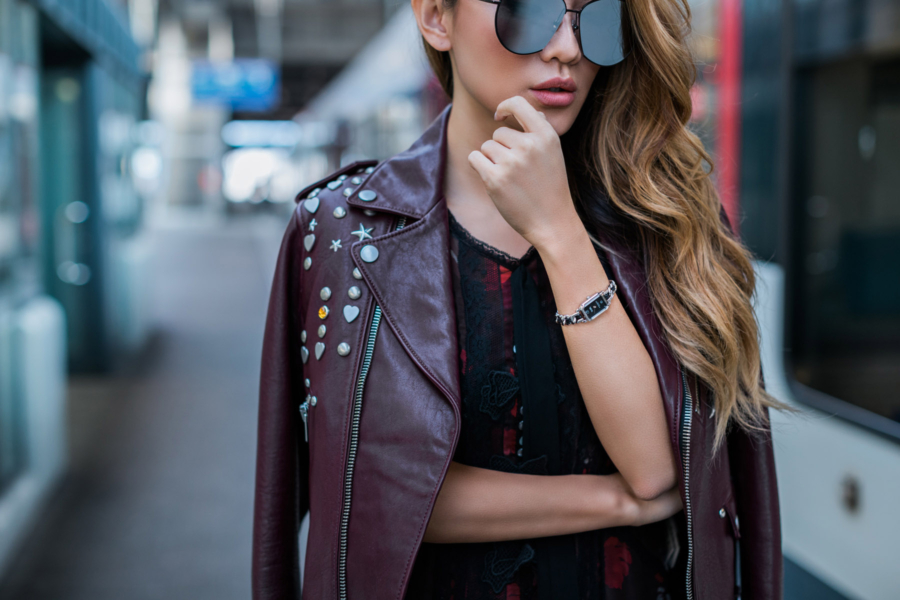 Plum Leather Studded Jacket: Coach | Watch: Coach
In this outfit, I'm wearing pieces that I feel really reflect the essence of Coach's idea of heritage, leather works combined with modern details such as studs and fringe. I love how the dark plum color makes this edgy piece one that can be so sophisticated and timeless. It makes it a statement piece that can work as a staple as well, almost like many of the watches that I was able to wear and style on this trip.
It was such a fantastic and rewarding opportunity to be at Baselworld, and experience the dynamic world of watches. You can see the full collections from Coach here. And stay tuned for my full Baselworld review with Movado!
…

…
baselworld
coach