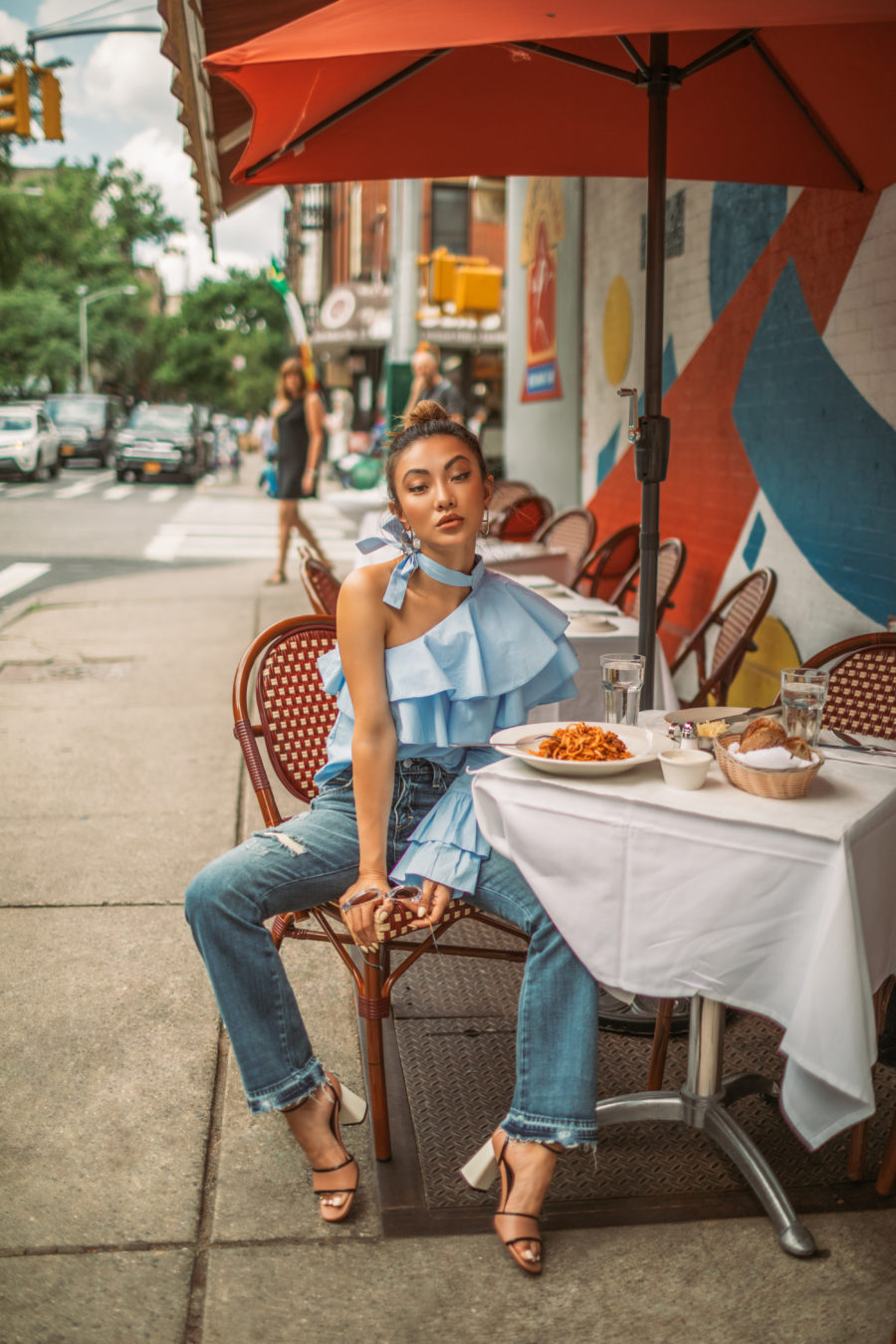 Walter Baker Blouse | Distressed Jeans Similar | Marni Sandals | Clear Sunglasses Similar
T
his is our official last week of August, and I can't contain my excitement for fall! Though I'm sure your inbox is flooding with irresistible
summer sale promotions
, don't overspend because I guarantee you'll want a budget reserved for that cold weather wardrobe. It's going to be one amazing season with so many fall fashion trends to love and wear… The updated spin on vintage classics is something I am looking forward to most along with all the gutsy prints; I'm just waiting for the weather to give me the go.
Scroll on down to find out what some of those quick trends are! Also, if you happen to be shopping for school or home supplies on Amazon like me, you might want to pop some of these items into your cart in order to get that free shipping!
…

…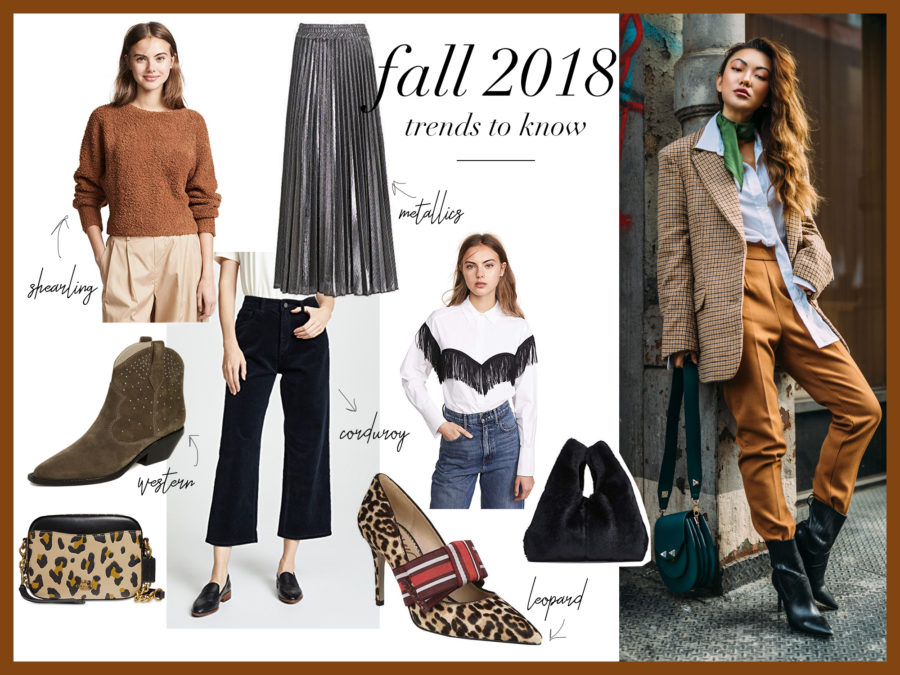 1. Western Boots – Cowboy-inspired fashion is going to be everywhere this fall but not in your historical, unwearable way. New cowboy boot iterations will come embellished and in fresh textures such as velvet. It is perhaps the best way to ease into the trend, but if you've already got yourself a pair, try a fringe cowboy-inspired top with your fave pair of jeans.
2. Leopard Prints – Leopard has got to be the number one trend for fall! If you're new to prints, these heels or this bag are perfect entry items. And once you're comfortable, sprint into full blown leopard mode with this gorgeous dress!
3. Metallics – Foil-like fabrics and high gloss pieces make up some of my favorite statement trends for fall. They're innovative, futuristic – and so cool to wear. Metallics always make a nice accent or a catchy statement piece.
4. Corduroy – If you're looking for the perfect denim alternative, there is no better contender than corduroy! It's inherently warm and so easy to style! From this moto jacket to these chic culottes, you'll look fall ready in no time! Sneakers are even popping up in this heritage fabric – so cute and Instagram-worthy!
5. Shearling – Fashion this fall and winter is all about textures, so there's no surprise that a myriad of shearling pieces are hitting stores. I love the mix of shearling with leather as much as I adore a teddy-textured sweater. Can't wait to layer up some of these pieces!
What's on your fall wish list?